03/03/17
Wardrobe Detoxing
To Make Room For More
A question that I get asked a lot in comments on every form of social media channel, is how exactly I fit all of the clothes I buy each season, into my wardrobes. It's very true, and if I wasn't me, I'd probably ask me the same question; as it does seem like I buy a hell of a lot of new items during the fashion months. Living in London doesn't always give you the most space either, unless you've got a pretty healthy pot in the bank or you very luckily inherited a London flat off of your savvy parents. And therefore, fitting the number of new clothes I buy per season into my tiny closets is always a bit of a feat. It often ends with me having a paddy, trying to cram just one more coat inside and failing to find any breathing space whatsoever.
And so, I've recently started to make a number of changes. I can no long hoard items and hope I'll wear them in the future. And frankly, my bank balance can not manage to keep up with my love of designer handbags, unless I make some clever changes along the way.
In this post I'm talking about wardrobe detoxing, the best ways to save money on new purchases, where you should be looking for a bargain and ways to save your bank balance as well as your wardrobe! And hopefully it gives you a kick in the right direction to get wardrobe detoxing too!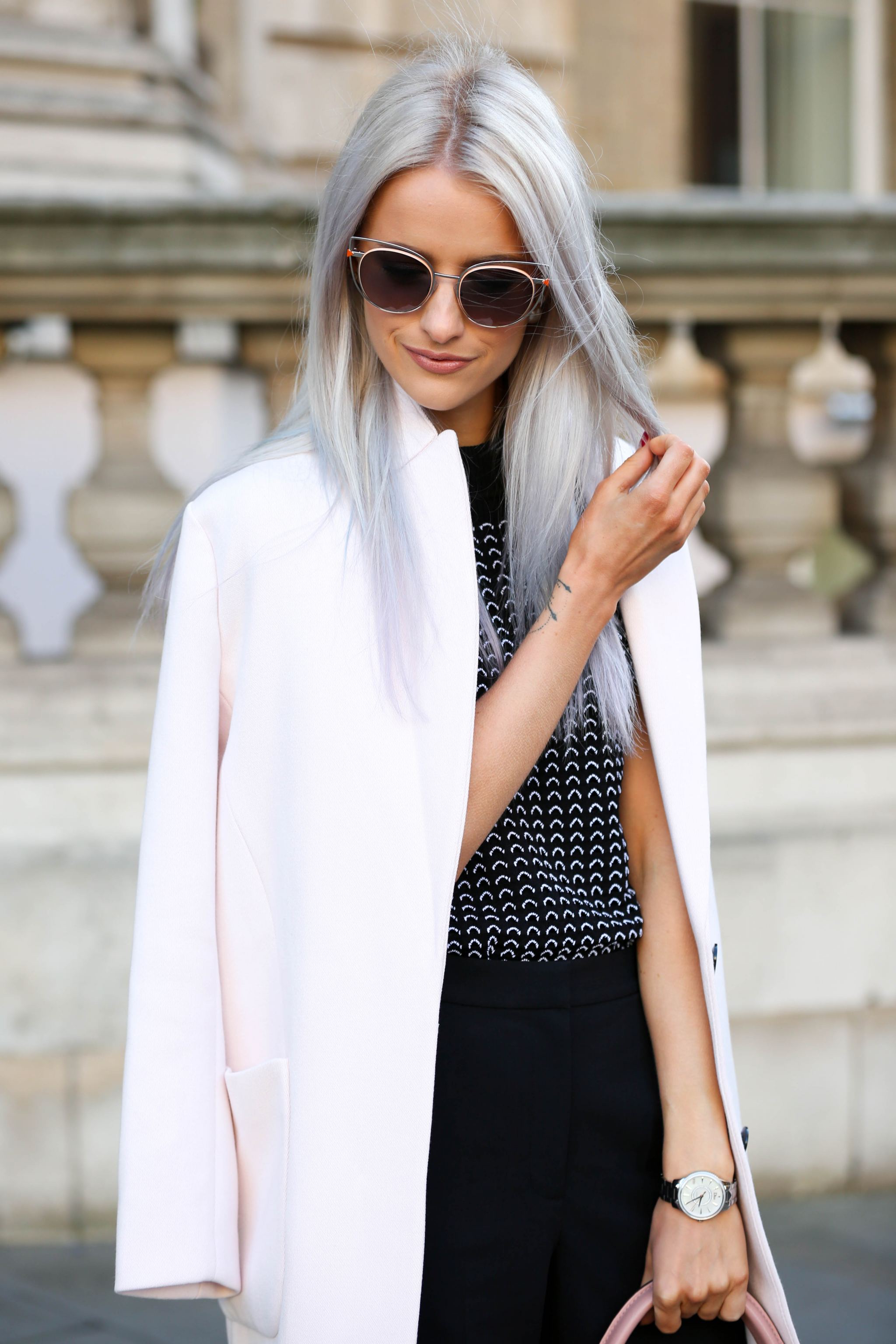 1.
SELL ONE BUY ONE
Oh, that good old one in one out policy. Back in the day when I used to buy Topshop and H&M bags like they were going out of style, the idea of buying a new bag and throwing my tatty old one away in the bin was something that I didn't think twice about. If it was old, battered and no longer acceptable to wear, then the bin is probably where it belonged. Plus it cost me about £10 and so selling it was not an option.
Now, at this point, I don't own any non-designer bags. Bags and shoes are the items I absolutely love the most, and so I have built up a collection of branded pieces that I'm extremely proud of. And so, a one in one out policy that concerns designer items, is a very different story. This is why I have recently started selling my unwanted items on Vestiaire Collective. I have mentioned this site a number of times and now own a variety of pre-owned bags that I've picked up from other sellers on Vestiaire  – including this amazing Louis Vuitton Capucine MM that you can see in the pictures. The service is just so easy and hassle free. List your items on Vestiaire Collective, alongside a huge number of pre-owned accessories and clothing from sellers all over the world, and wait for a like minded shopper to come along to swipe it off your hands. It beats the auction sites of the past and present, as well as those stores where you can sell your own items to anyone that happens to be searching for them – mainly because the rest of the website is filled with branded, pre-owned pieces similar to your own. And therefore the clientele is there, ready to snap up your designer piece.
Therefore for me, I find selling any high priced items via Vestiaire Collective that I no longer wear or want to keep is the best way to buy something new. Not only can you adhere to a one in one out policy, but you can use the money you make from selling it, to buy your new accessory.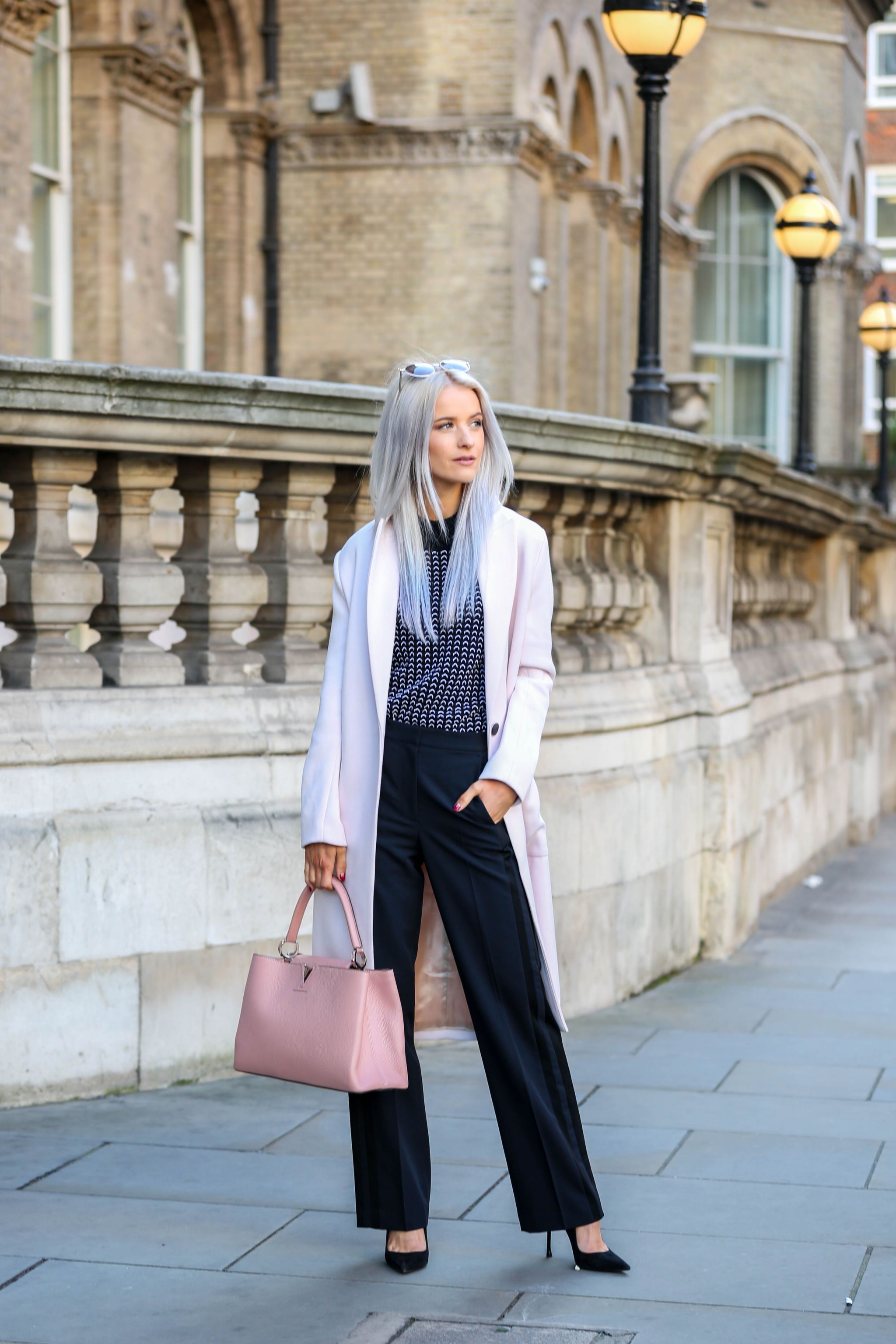 2.
GET PRICE SAVVY
This goes in hand with the point above slightly, as it concerns being clever with your next purchase. Buying a brand new bag in a store, with the whole shopping experience to boot, sure is lovely. But does that experience equate to the extra money you may be paying? As I said, Vestiaire Collective is a great place to sell, but it's equally as fantastic to buy. I now own three Louis Vuitton bags from Vestiaire, all of which have arrived in absolutely immaculate condition. The Magnolia Pink LV Capucine you can see here, is a 2014 version, and looked as though it had never left it's box. Until I got my hands on it of course. And after looking at this a few times in the Louis Vuitton store, I was saving to splurge on this baby whenever I could pluck up the courage to. However, heading onto Vestiaire, I found a seller was selling the bag, in perfect condition with a discount from the original price. And thus, I was able to buy the bag, have it sent to my house and save myself a few hundred pounds in the process.
Shopping around really can help you splurge on those items you have been dreaming of!
3.
IT PAYS TO BE CHARITABLE
Not in the monetary sense of the word, but it truly pays to send your clothes to charity. I always feel amazing after I send a couple of bags of products to a local charity shop. I usually work with the British Heart Foundation who are able to book a collection van to pick up your items every few weeks. Just have a peek on their site for the ways you can donate to them. It's just so handy to have someone come over, collect your bags of sellable items and take them away for you. Let's be honest here, it saves you time, clears out your wardrobe for a new season and most importantly, goes towards funding an incredible charity. So why not bag up your old pieces you'll never wear and send them to a charity shop you wish to support, rather resorting to the rubbish bin straight away.
4.
CONCISE CLEAR OUTS
Having a mass clear out is good for the soul, not just your wardrobe. But having a game plan to your clearing out and organising process, is really handy. I recently had a huge clear out, coming soon on my youtube channel by the way, and have now created so much more space. It has also helped me rediscover old pieces and those that I need to wear so much more.
I made five piles of clothing.
The Absolute Must Keeps: The items you wear often, will wear much more and are true staples or investment pieces in your wardrobe.
The Maybes: The pieces you love but haven't worn too much, but you're deciding whether you will wear them in the future.
The Charity Pieces: Items that you don't want, your friends may not want or fit into, but are still in good enough condition to sell in a charity store.
The Friends Pile: It's nice to give to your friends too, so these are the clothes that are maybe worth a little more, in amazing condition and you could imagine your bestie wearing. Send them a whatsapp pic of the piece, and if they don't want it, throw it into your charity pile. The same goes for your maybe pile after you decide their fate.
The No hope pieces: They're old, tatty, ugly and frankly even your dog would turn his nose up. There comes a time when some things need to find the bin.
5.
HAUL AND RETURN
I am a self confessed ASOS addict. Ask my University friends how often I used to buy things on ASOS even when I was 19 – they would probably laugh at just the memories of my daily parcels. But, the best thing about ASOS and a lot of other stores these days, is their free returns policy. Meaning that you can buy as much and as many sizes as you like, try everything on at home and then send it back. It also means you can try on items with other pieces in your wardrobe, to see if you really need it and again, send back the items you really do not need. This is what I do every time I film an ASOS haul. I definitely don't keep everything and in some cases, I buy things I like because I think they are amazing pieces that my audience might love too. So I buy, wear and show those pieces just in case my audience can be inspired. But afterwards I keep one or two pieces that are truly worthwhile for me personally and send back the rest.
Just be sure to keep up with your returns, as you don't want to let the 28 days returns period go by and then be left with a bag of clothing you cannot wear!
MY WARDROBE FASHION HACKS
Do you have any other gems of advice for anyone looking to detox their packed closet??
Sign up here for a weekly catch up of everything Inthefrow