18/03/17
3 Tom Ford Sunshine Essentials
The Winter Soleil Collection
Location: Lake Tahoe
This is one of those posts that's going to sit in my drafts folder until I finally hit post on it. And I've decided today is that day. These products are far too beautiful for me not to mention!
Winter has become Spring, or at least it has in London, and those early trips to the Sunshine are happening for more and more households. I am already so excited about the prospect of a few trips in April and May to the sunnier climates and due to the cost of going in the Summertime these days, most people are thinking the same as me. And I have the perfect collection for those early Summer vibes.
The Tom Ford Winter Soleil Collection, yep Winter. And yes I'm a little behind on telling you about these, but hey ho, they're still available so all is not lost. This collection is made up of a few fantastic products that get you well prepared, and excited, for those much hotter holiday destinations. And these are my faves from the collection.
TOM FORD FACE PROTECT SPF50
I'm one of those gals who likes to look at the sunshine from her balaclava. Pretty much. I get myself onto a sunbed, covered with a huge umbrella and prefer to enjoy the rays without them actually touching me. I'm pale and have always been fair skinned, so trying to tan my skin is like trying to cook dry meat on a dry hotplate. Burnt redness ensues. Hence why I'm a loyal fan of the fake tan.
Yet, I still like to cover my skin with makeup when I go away, as I tend to take a lot of photos on holiday, if you hadn't noticed. So my makeup base is always made up of an SPF product. And what better than an SPF50! The Tom Ford Face Protect is a light and easily absorbed cream packed with lots of essential features to keep your skin protected in the sunlight. You can apply it to your skin as your base, mix it with your foundation or just use it alone. I would generally apply this over a moisturiser and before foundation, just to give me that peace of mind.
TOM FORD EYE AND CHEEK PALETTES
Now, honestly these are a little like gold dust now – but Sephora and the Tom Ford website still has them available if you are interested. There are two palettes, one containing slightly warmer tones and another in the cooler categories, but you would be excused for thinking they looked almost identical. A few times now I have looked at them side by side and forgotten which is which. The cooler palette just has a slightly cooler toned highlight whilst the Warm has a more golden tone to the finish. The blush in the cool palette has a beautiful pearlescent light sheen to it in a coral tone, whereas the Warm is a more mattified coral pink. And the eyeshadows in each are similar in finish and texture – with one pigmented glitter, two pearly sheen shadows and a more matte deep tone. There is literally just a touch more warmth and golden tone to those shadows in the Warm palette.
But the key feature I feel, is that they are all encased inside one of the most beautifully packaged palettes (with a mirror) that I have seen. Hence why I feel these palettes sold out so quickly when they were released.
Of course the product inside matches up to usual Tom Ford standards, with pigmented glitters, a blendable texture to the shadows and fantastic colour pay off. They are a just great travel bag favourite, especially for any evenings away you may have. Your eye and cheek look is sorted in just one beautiful palette. Just imagine how beautiful your skin would look with these shimmery sheens applied over your eyes and cheeks, with the golden sunshine bouncing off of your skin in the early evening. Perfect!
TOM FORD SOLEIL BLANC
And probably the most summeriest of the Tom Ford Scents, Soleil Blanc is their newest Private Blend Eau de Parfum, hence why the price tag might take you back a few steps. But if you are unfamiliar with Tom Ford Private Blend perfumes, I feel that you may need to take a trip to your nearest counter. They are some of the most special perfumes on the market, with scents unlike any others I have tried.
Soliel Blanc is the scent of summer days on the beach in the Bahamas. Sun on your skin, sea salt in your hair, a pina colada to your right and your suncream to your left. It is the fragrance of a tropical holiday in a bottle mixed with undertones of floral amber, a touch of vanilla cream and that wonderful scent you seem to always find in suncream. I have literally sniffed at my wrist now for ten minutes and whilst feeling a touch woozy, feel this is the best way I can describe this scent. It just takes you back to your favourite holiday in the sun, and I wouldn't be surprised if everyone in the Maldives was wearing this right now.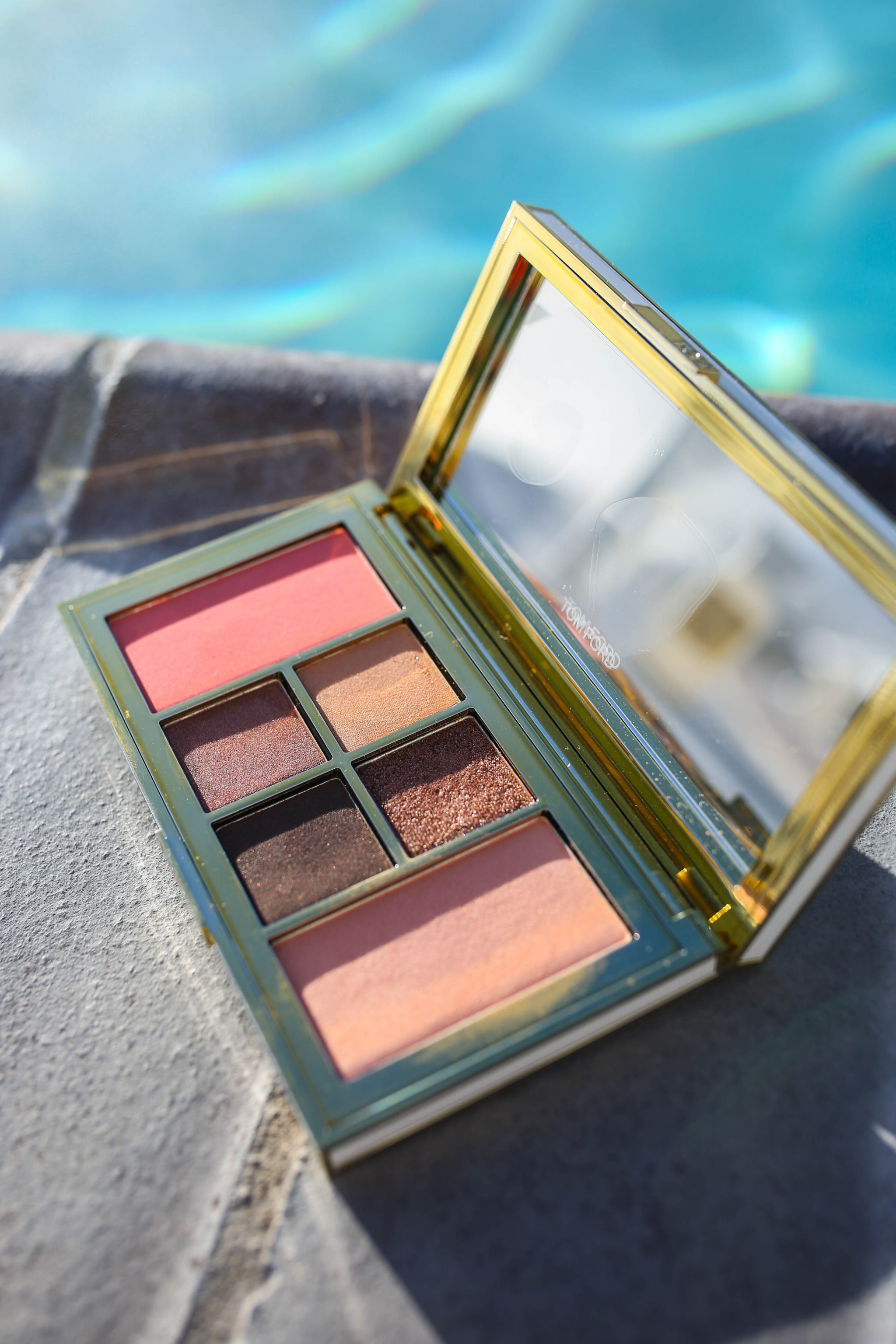 Are there any other Tom Ford products/scents you love that I should know about? Let me know below, I'd love to hear if you have any products you can't live without!
Sign up here for a weekly catch up of everything Inthefrow