23/02/17
Why You Should Give Yoga a Try
Even if it's one time only
I have dabbled in the odd yoga class and practice over the last few years. And in honesty, it's something I believe everyone should try. I mean, why not? It's not so exhaustive or difficult that it excludes anyone, and it's one of those exercises that you can take your time with, if you have to.
My mum recently started going to Yoga and Pilates, and I could not be more proud of her. I knew that she needed something activity based to get her active again. And she is absolutely loving it. On a call with her a few weeks ago whilst she was ill with that horrible virus most of the UK was coming down with, I was so pleased to hear her talking about her yoga and pilates with so much enthusiasm to return back to it as soon as she felt well. And I know that for people like my mum, or anyone that just wants to try something new, yoga is a wonderful form of exercise that literally anyone can do.
I think the first time I tried yoga was a few years ago, potentially during a blogging event or a special trip. I honestly can't quite recall. But I remember feeling as though it was an activity that my body reacted really well to. I had danced for years until I was 16, and so still had a touch of flexibility left. Plus, the movements were so fluid and intricately woven together that it really reminded me of the movements I had learned for years in my childhood. Plus the added benefit of the more mindful aspects of yoga, with breathing exercises, long stretches and moments of silence and clarity, really helped in accelerating my love for yoga.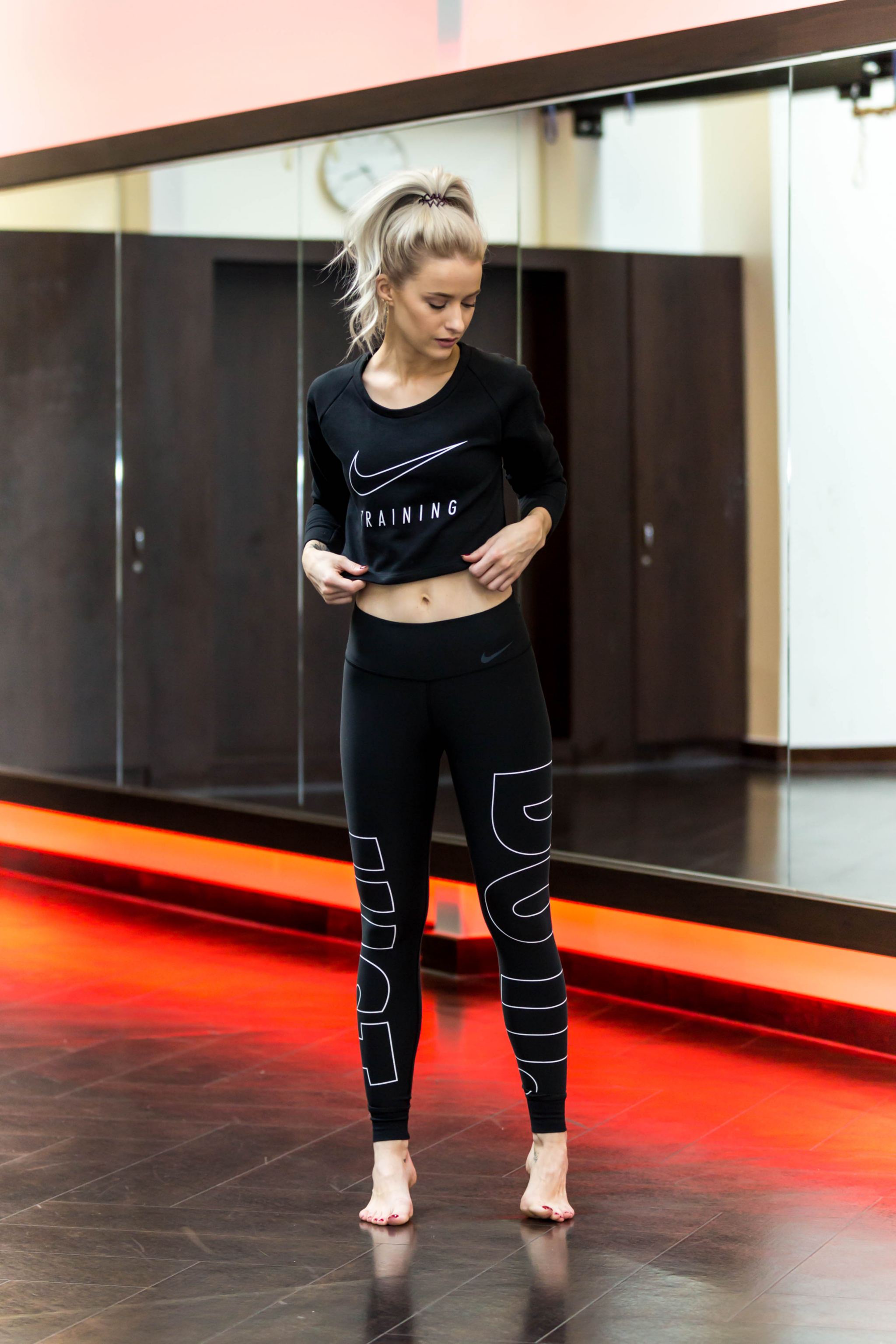 I must admit, and I've said it before, that I am far more motivated to go to the gym or to attend a new class, if I feel like my clothing really works for me. Whether that is by flattering my shape, by allowing me to feel more comfortable or even to make me feel more confident. And these are the latest pieces of yoga attire I've been wearing to classes.
The stretchy and comfortable Nike Power Legend Training Tights in opaque black with "Just Do It" in bold to each leg.
The Nike Indy BlockLight Women's Support Sports Bra is perfect for my smaller chest but also comfortable. I prefer to work out in the most fitted clothing possible, as I prefer items not to move when Im stretching, so a sports bra is an item I wear without fail.
And as a cover up for before, afterwards and cooling down, the Nike Dry Women's Long-Sleeve Training Top is breathable and created with wicking fabrics and mesh to control sweat and your body temperature.
Shop all of my kit, and more of my faves that I've listed below, over on the Nike store!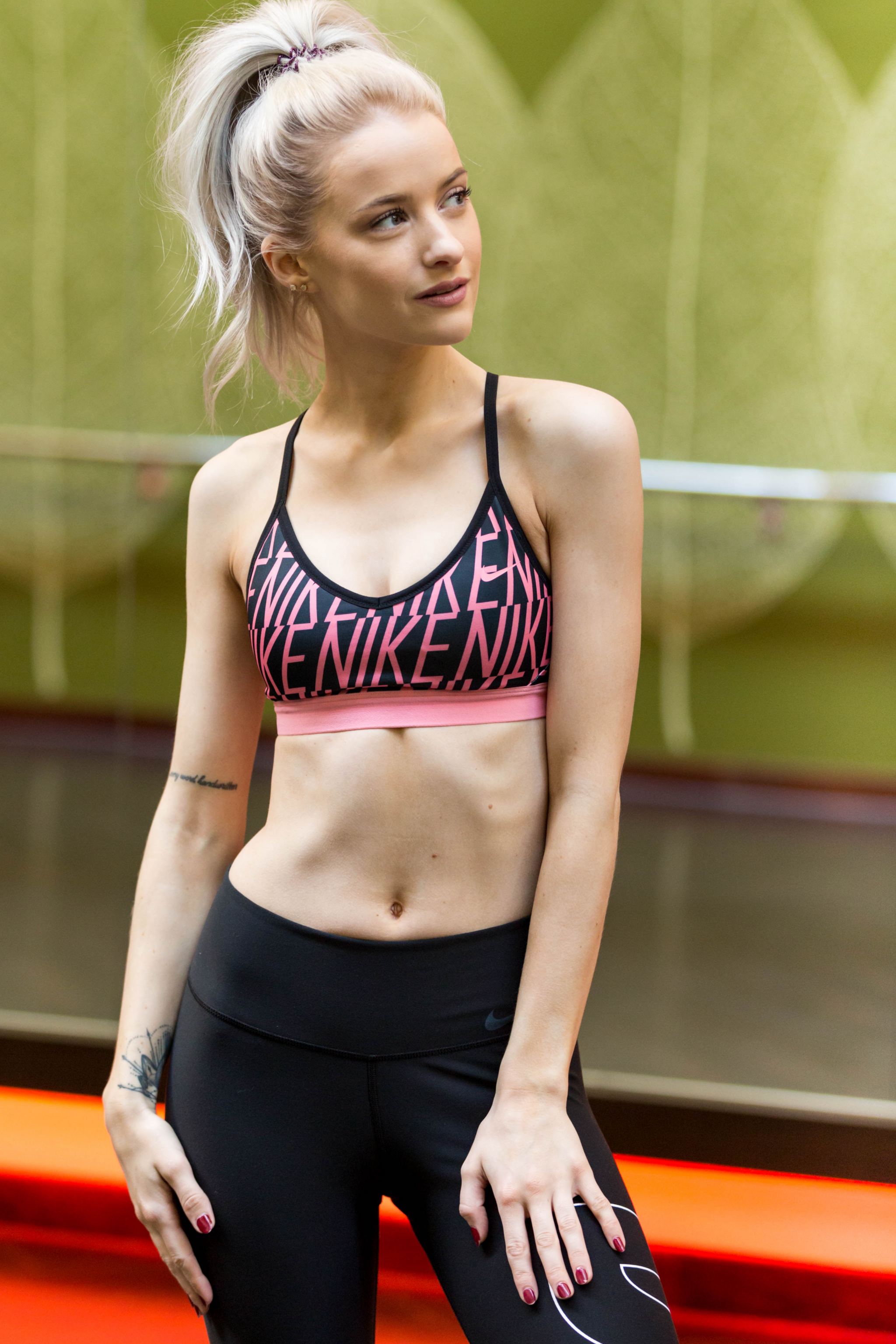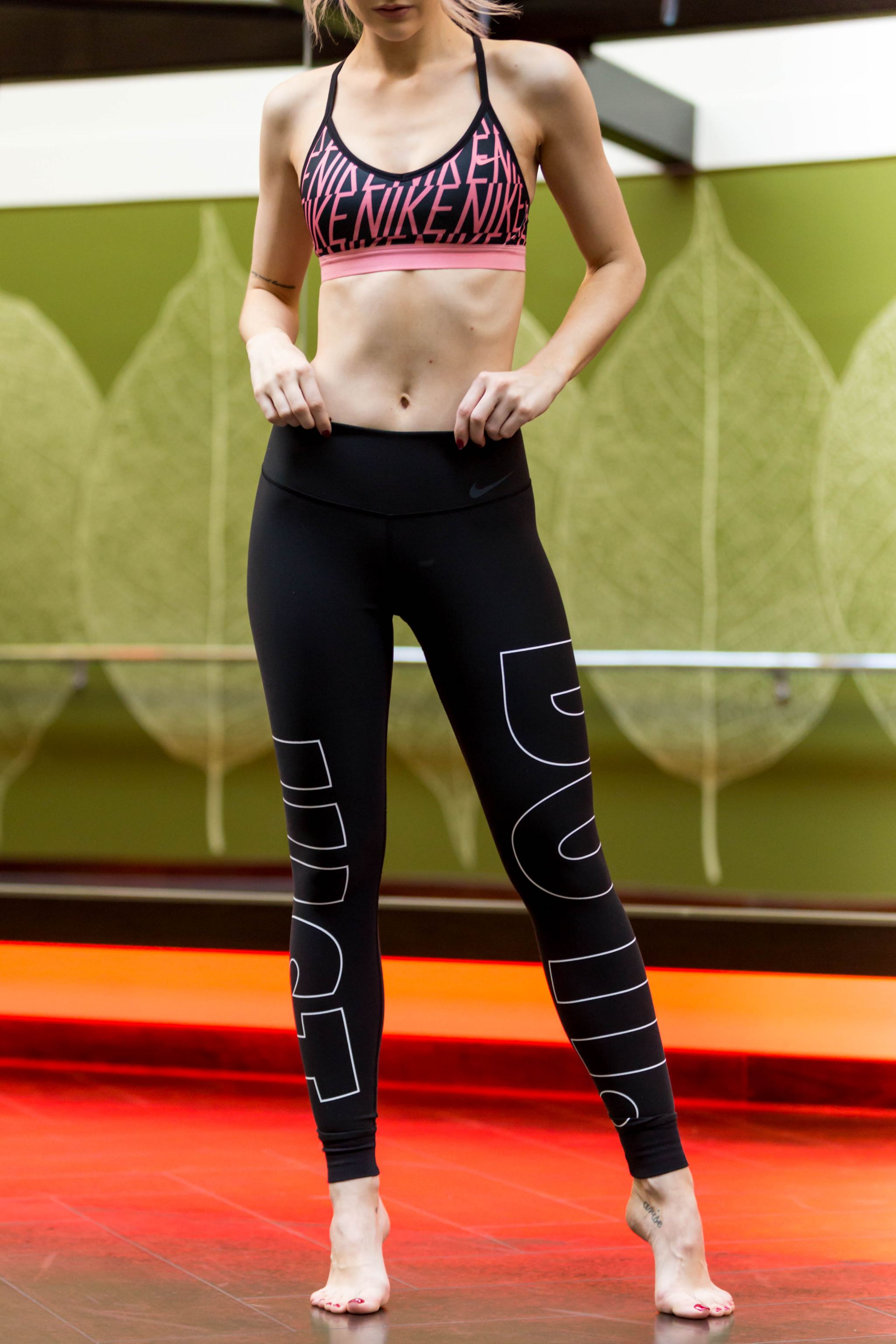 I think that there may be some people out there that aren't all that aware of what yoga actually is and how it could potentially help them. Being totally honest here, I feel the stigma of ten years ago when people used to think that only hippies and those with a very mindful spirit could partake in a yoga class has long gone, and this exercise form has only flourished and grown.
It is for everyone, who wants to tone, stretch and strengthen. For me, that hour of yoga allows me to focus on myself and myself alone. Just breathing deep breaths, centering myself after a hectic week and allowing myself an hour off. It really helps with my moods and my feelings that day. I literally came back from a Nike Yoga class today and turned my day from stressful to far more manageable, due to my changed mental state.
There are alternative styles of yoga too. Now, I am no pro, so it's probably best for you to nip into your nearest yoga studio, or even your nearest gym that will probably offer yoga classes. Go along and ask them about the different styles of yoga that they offer and choose one that may work for you. Or even better, try them all out at least once. This is what I have done! Trying out a lot of the different styles to find one that really worked well with what I wanted to gain from the practice. I'm not exactly an exercise rookie and I have some flexibility and stamina, but Im no expert. I prefer to be pushed and challenged than to just feel as though I am stretching – and bare this in mind when choosing your yoga classes, as some can be a little faster and free flowing than others. So it all depends on your level and requirements I think.
For me, I particularly like Ashtanga yoga, as I feel it pushes me a little further. But Vinyasa yoga, where you move through a flow of movements until your heart beat is raised a touch, is also a wonderful practice.
I really urge you to try a class soon. Whether you're male or female, 16 or 66, this could be an exercise that you find yourself falling deeply in love with. It's also a great way to get yourself off of the sofa and moving again if you've found yourself in a slump with no motivation. Being a part of a class, with inspiration and motivation flowing around you, is really one of the best feelings when it comes to exercising.
What is your favourite form of exercise? Have you tried yoga? If so, please share any of your positivity and stories below to give someone else a push to try something new!
Sign up here for a weekly catch up of everything Inthefrow