This post is a paid for advertorial in collaboration with Folli Follie.
22/02/17
Take Time to Travel
All by Yourself
Oh, the things I would never have seen and accomplished if I had been too scared to step out of my front door. I remember the first time I travelled alone, four years ago this summer, in 2013. I ventured off to the airport with a huge suitcase and an 11 week trip to the USA ahead of me, and in honesty I wasn't all that nervous. I think I had planned to take this trip for so long, saving every penny to pay for the price of a scheduled tour with Trekamerica (Trailblazer FYI) and dreaming of what I would be doing when I was away. I booked the trip about 9 months before I went on my adventure, and so I had a lot of time to get excited.
Honestly, that trip will always be the most unforgettable trip of my life. I met so many incredible people, a lot of whom I still call friends, and learned so many life experiences and lessons. And mostly, it was the memories I gained and the places I got to see with my own eyes that made this trip so special. From hiking into the Grand Canyon at 5am for the sunrise, to watching Old Faithful geyser erupting in Yellowstone National Park, to being caught in the most life affirming thunder and lightning storm, in a tent, in North Dakota. Those are memories that I love to enjoy and reminisce about with anyone who will ever listen. And they're moments in my life I will never forget.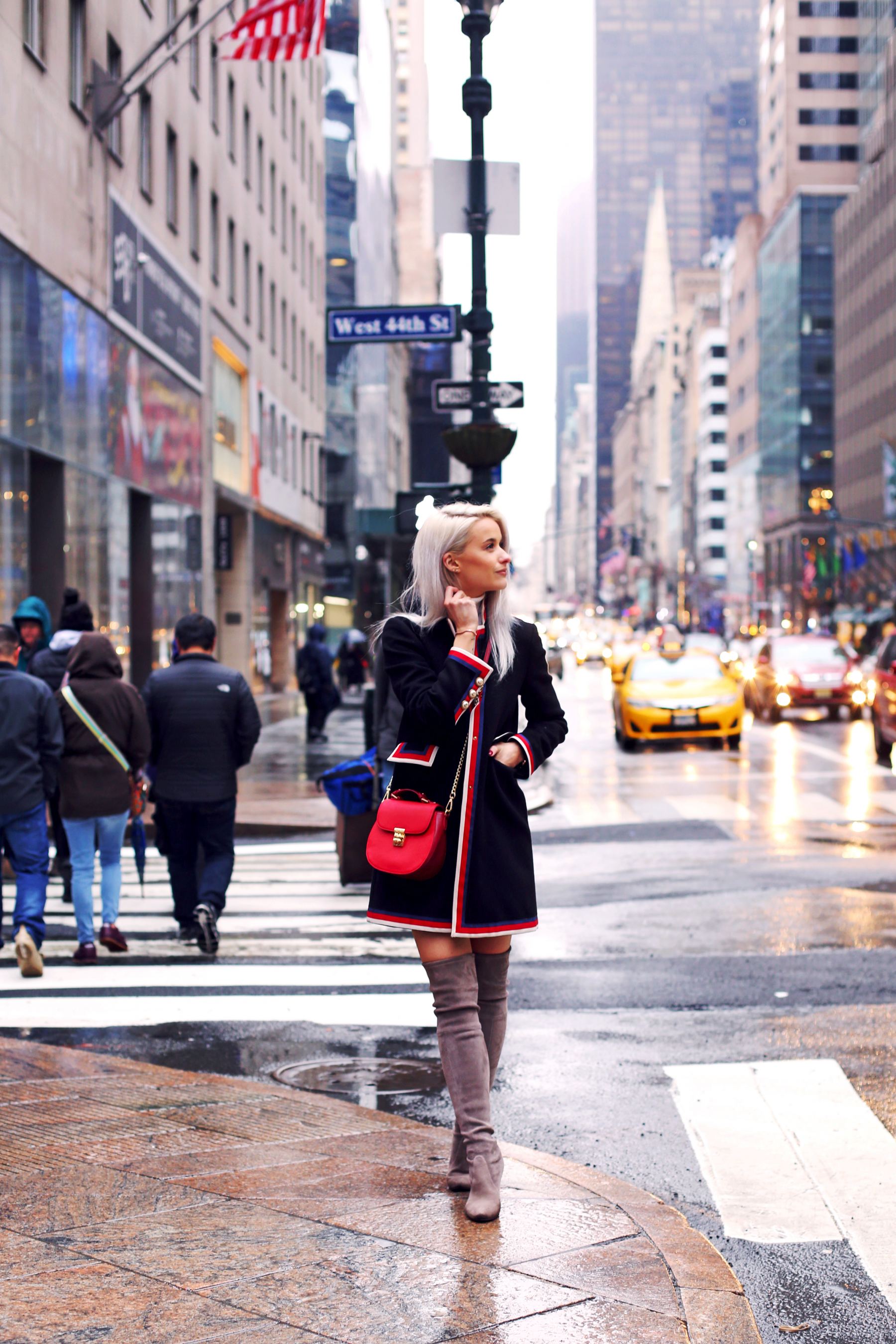 And so, travel is something I recommend to anyone and everyone. Everyone can be so different and have alternative feelings towards travel. For some it is funds, for others it's not something that has ever been on their radar. For others they have anxieties towards travel and then there are those that are in fact not all that interested in adventuring. And that is absolutely fine. But there will be some of you out there, who do have the means to save your part time wage to afford a trip (I know I did), who do have a travel bug in their bones and who do want to live a life experience they will never forget.
Don't let anyone hold you back. And certainly don't let an opportunity skip past you just because you're anxious to do it alone. Throwing yourself into a new experience, with new people and new adventures is one of the best things you will ever do for your character. For finding out who you really are. In most cases, it's actually better to leave your best friend behind, to discover the world on your terms, in your own way and without someone to fall back on. Be brave and confident and you will be rewarded with extra confidence in abundance afterwards.
I would never have been here, in NY on 5th Avenue taking these photos, if I had never taken chances and longed for new experiences. This day may have been wet and windy, but I was wearing too many beautiful new items that I had to share. This was my second day of New York Fashion Week and I couldn't wait to pair together my new Gucci jacket and Gucci skirt with this simple cream roll neck. 
But it is the jewellery and the bag that I think round off this outfit. The Folli Follie cherry red Heart4Heart Colorful Collection bag with the stunning gold lock and chain details, brighten and accentuate the reds in the details of the clothing. It is the perfect length to wear across your body, whilst also sitting comfortably on your shoulder as a small shoulder bag. It is fun and fashionable and the perfect choice for this look.
The extra details of the rose gold jewellery again continue the warmer tones. The Folli Follie Lady Bubble Collection Watch is an elegant, sophisticated yet beautiful touch to this look. With a clear white face and rose gold details to the hands and numerals, it is clear to read and therefore serves its purpose, but as an accessory piece, it is truly stunning.
The Folli Follie Fashionably Silver bracelet in Rose Gold with its crystal stones and pull tie chain closure just poked out from beneath the cuffs of the jacket for a touch of sparkle. It is understated and classic but with a modern edge and worked wonderfully on the opposite wrist to the watch.
And the final piece, the beautiful rose gold Folli Follie Fashionably Silver Collection necklace with a circle of crystal stones to the lower chain, added a finishing accessory. I wore it outside of the roll neck to offer more detailing to the neckline whilst also continuing the warm, rosy tones. Aside from the bag, this is probably my most favourite piece, with such a wearable and modern design. It is one of those necklaces that is sure to prompt others to enquire as to where you bought it.
And the look was complete.
Just don't be afraid to travel alone, to step out of your door and reach for a new adventure.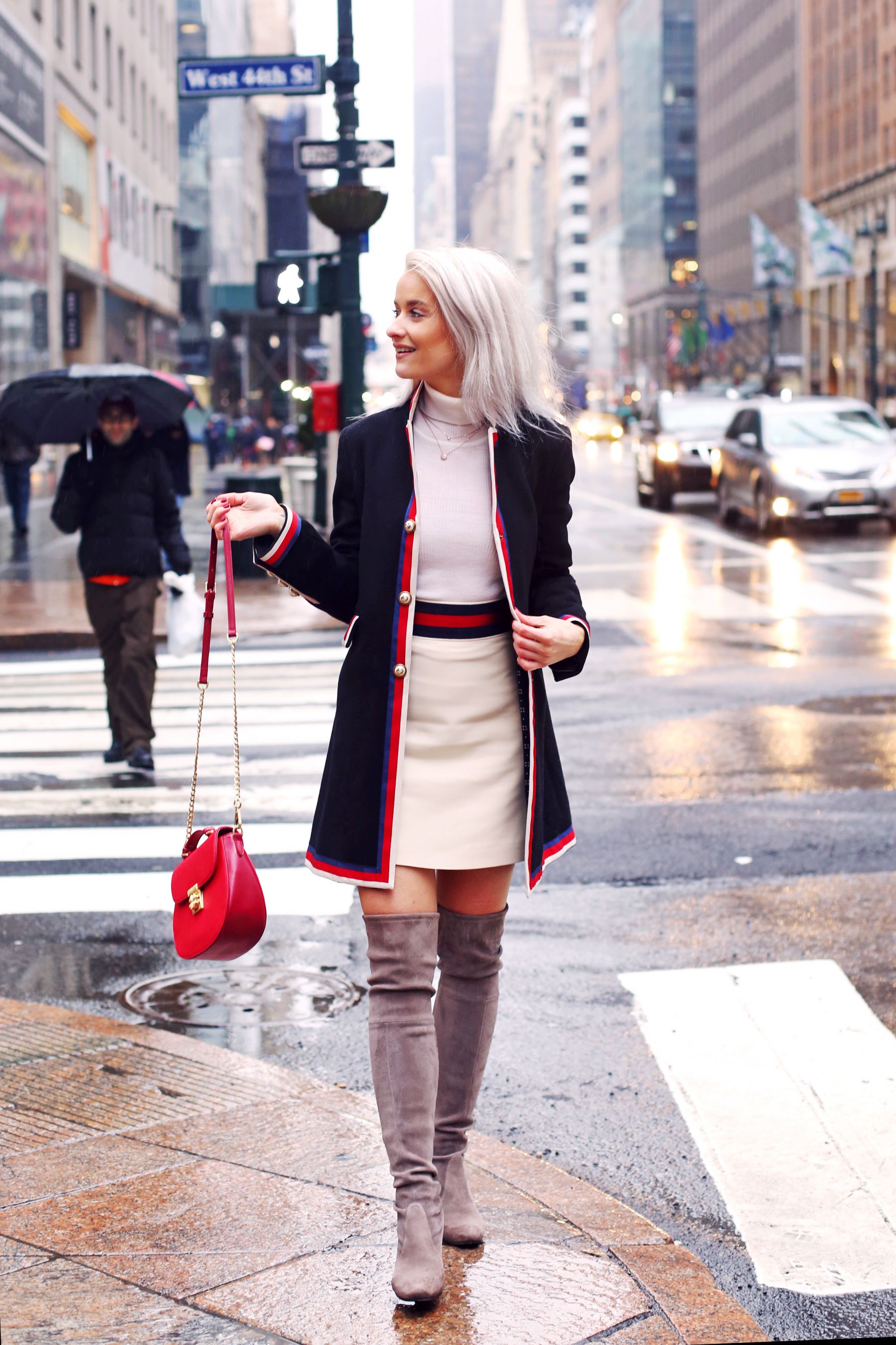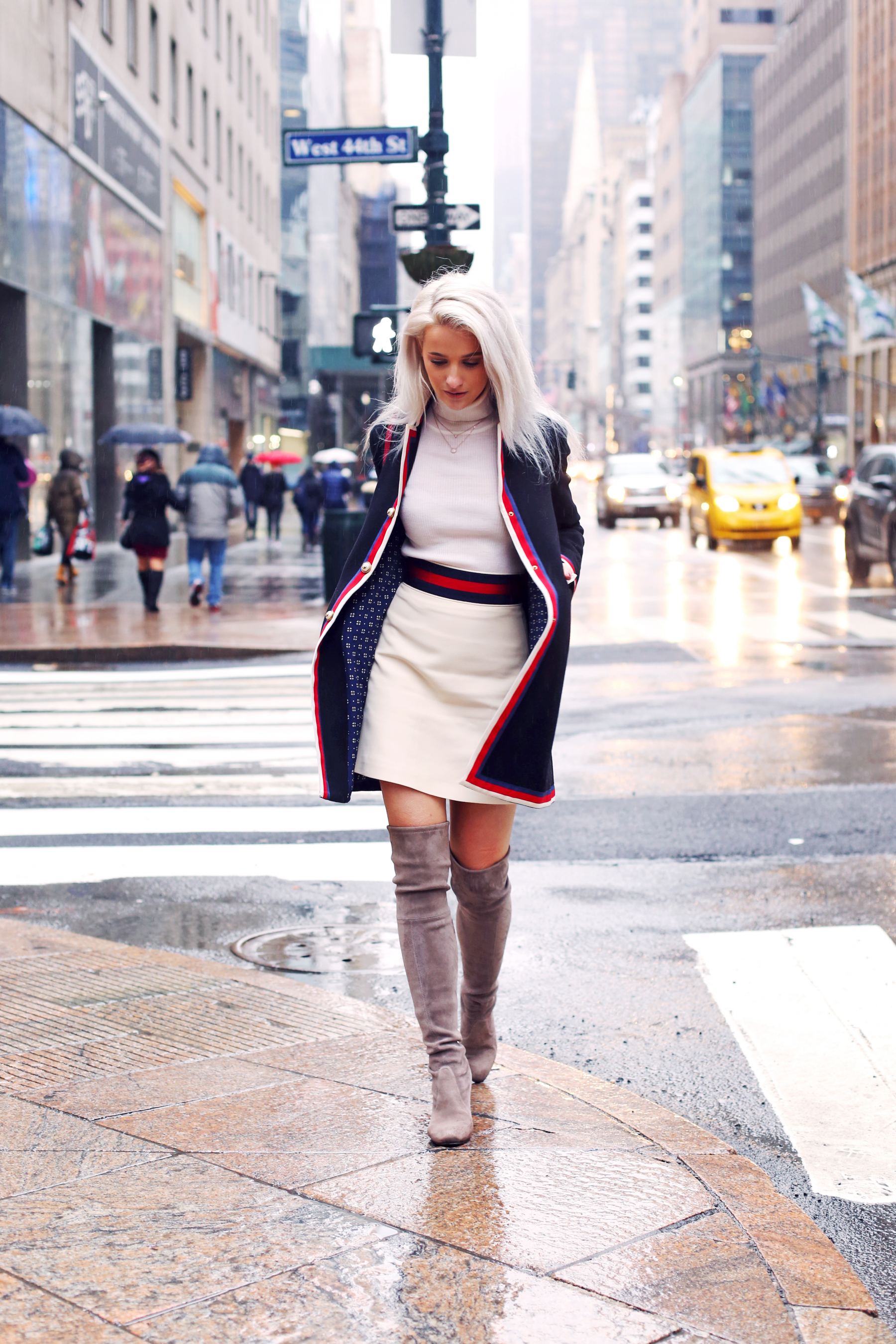 Are you lusting to travel? Share with me your travel bug stories or any worries and hopefully I can offer some more tips and ideas for pushing yourself to travel the world!
Sign up here for a weekly catch up of everything Inthefrow