This is a paid for advertorial in collaboration with Triumph.
25/02/17
How to Find The One For Every You
The Perfect Lingerie Set
Oh, the daily struggle. Waking up to get dressed and having to work out which bra to wear for the shirt you're going to be wearing. But then you change that shirt to a different colour and you need to alternate your bra colour. And then you go for a bardot top and need to change into your favourite strapless bra. Honestly, I have days where I try on four bras before I decide on a top and a bra combo. But I've come to learn that having a well fitted and well suited bra for your outfits can really make a huge difference.
Back when I was younger, the idea of wearing a bra with straps, underneath a spaghetti strap top or with a bardot tube top even, didn't overly bother me. I wanted to wear a bra and therefore I would wear the one I liked, straps and all, even if they looked unsightly. But we all grow up and realise that strapless bras are actually one of Gods gifts to women and that choosing the right lingerie for your clothes is actually a huge part of getting dressed.
Last week I went along to London Fashion Week, to be invited to the Roksanda and Shrimps shows with Triumph; seeing as they were the official lingerie supplier for the week. And the models were all wearing Triumph lingerie underneath their beautifully designed Autumn clothing. It was the fourth day of fashion week, and after wearing a lot of new favourite pieces for my outfits, I had one piece left in my wardrobe that I couldn't wait to style.
This Stella McCartney shirt was burning a hole in my wardrobe and desperately wanted to be worn. I adore the dog prints and how unique the patterning is so I made sure I was going to wear it for one of the days of London Fashion Week. Due to the lightweight silk of the fabric and the cream tones, this was one of those shirts that makes you question your lingerie collection. I wanted something that would keep me comfortable, hold my shape but would blend in beneath the creams of the shirt. And this bra, the Triumph Amourette 300 in ginger was the perfect choice. In fact, I have not stopped wearing this Triumph Bra since I first got it. It's one of those perfect all rounders. Extremely comfortable for all day, a light tone so it never shows up, but still somewhat sexy and cute due to the lace and the shape. I totally love it.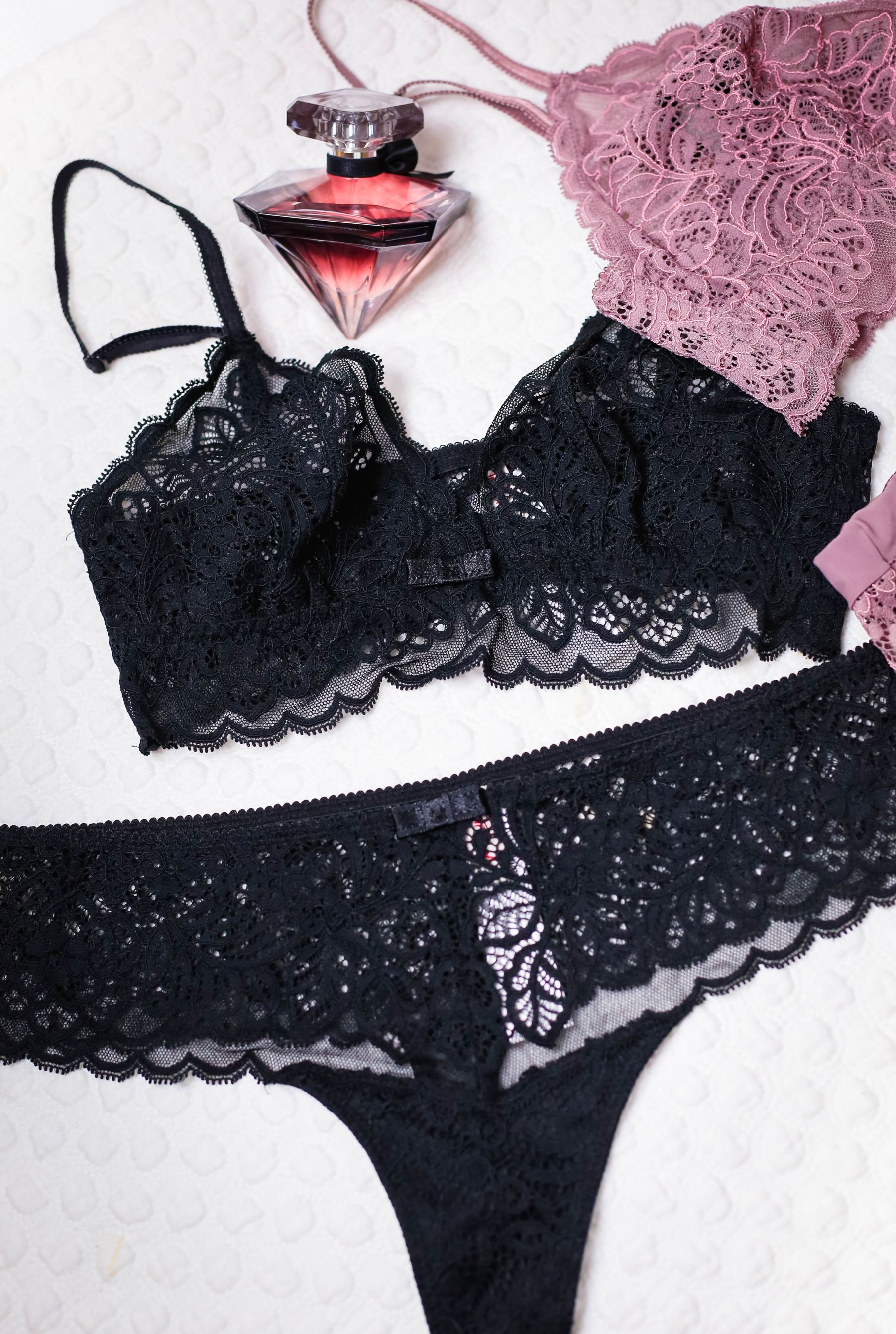 After deciding on a very lacy matching number for my lower half, the Triumph Tai Brief in Ginger, to ensure that no visible panty lines were showing through my jeans, I packed my Bally bag, spritzed on the new beautiful Lancome La Nuit Tresor scent (out soon) and I was ready for my day with Triumph at LFW!
HOW TO FIND THE ONE FOR YOU
So many women all over the world are unsure as to what bra they should buy for their size, how they need it to look, and what makes a comfortable but correctly fitted bra. And luckily for these women, Triumph have launched the Find the One For Every You Campaign, with the mission of helping everyone and anyone find the perfectly fitted bra. In store, Triumph teams have helped over 2.7 Million people find the perfect fit. But for those that are little more shy to be fitted in store, the online store offers so many features to help you choose the right lingerie for you.
There is a Bra Size Checker, that takes you through a number of questions relating to the fit and feel of your bras, to point you in the direction of something better suited. There is also a Bra Style Finder that narrows down the selection by size and style of bras, so you are left with a selection of items that are perfectly suitable. And if you have a tape measure handy, there is also a Bra Size Calculator, so you can measure your own dimensions and work out your perfect fit. Let's just say, Triumph literally have you covered.
FIND THE ONE FOR *EVERY YOU*
Whilst we can search for a bra that fits and sits comfortably for a whole day of wearing, I guess that is just one job done. For me, I wear lingerie according to my mood, according to my schedule and according to the type of person I am that day. Women lead such busy and hectic lives, from heading to work all day, maybe running her own business, working out in the evenings, picking up the kids from school, attending her sons football practice and going out with friends for a drink. Women can be the person they absolutely wish to be, whether thats a successful business woman with four children or a career driven hardworker with an incredible social life. And for each of the roles that these women play, they need to find a lingerie set that works for every part of them and will never let them down.
On those days when I'm chilling at home in my onesie and working from the sofa, a non-wired, pretty lacy bra is my go-to. Extremely comfortable and relaxed but still makes me feel attractive.
But I also live with my boyfriend, so for date nights and times together I prefer to feel my most beautiful, so an under-wired, padded and much sexier set will be my go-to. Something usually black, lacy and extremely flattering. And then there are those days where I'm working all day, walking from meeting to meeting and spending the whole day in events and meeting spots. And for those days, whilst I want to feel pretty and show off my shape, I do mainly want to feel comfortable. I'll therefore go for a lingerie set in between the two previous. Somewhere in between super relaxed and super sexy. Something flattering yet simple and that suits the clothes that I'm wearing. At the end of the day, I work in fashion, so I need to at least feel and look my best in the clothes that I wear.
And that is me. So whilst you need to find a lingerie set that is right for you in terms of fit, size and shape, you also need to find a set that works for every you. You on a casual day, you on the school run, you on the way to yoga, you on the way to Tesco and you in your sexiest date night dress.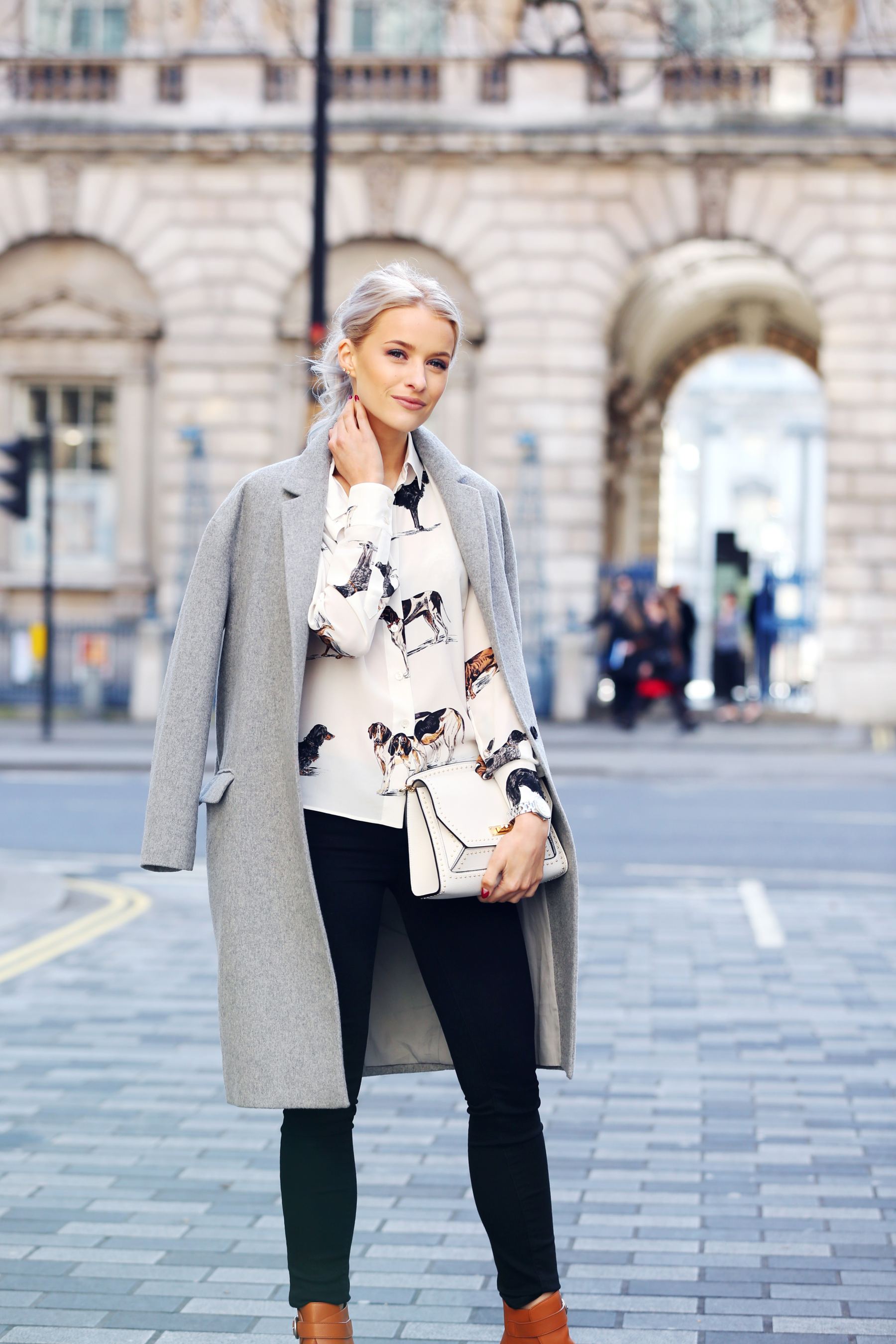 This was such a great finish to a fantastic London Fashion Week. I had watched so many wonderful shows, been inspired by numerous designers and the weather hadn't let us down all week. In fact, it was actually on the side of warm when the sun came out. Even more excuse to take off my coat and show off my outfit. And even better when my lingerie made my feel, and look, on point.
And this is what I wore: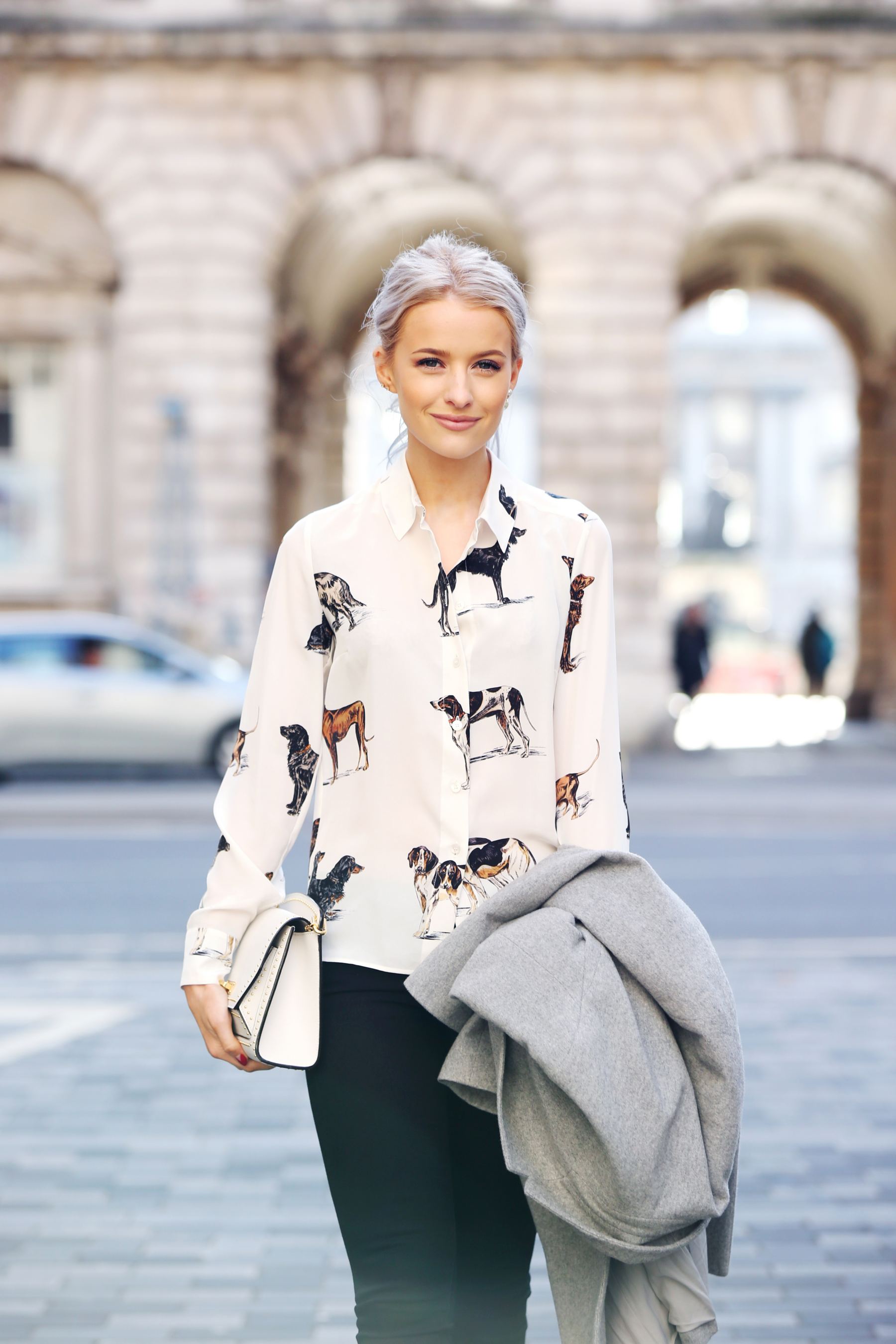 Make sure to find the one perfect set for every you over on the Triumph Store. I'll be honest, you may be on the store for a while deciding on which set you like the most, as there are so so many to choose from. But you will honestly take home the perfect one for you.
Sign up here for a weekly catch up of everything Inthefrow