11/01/17
January Makeup Menu
A New Year Beauty Spruce
Every new year deserves a shakeup. Last year I felt as though I wasn't able to write as much beauty content as I wanted to, especially as everything was so travel and fashion focused over a number of specific months. So with this in mind, I wanted to create a series on Inthefrow that enabled me to show you my latest beauty finds and the products that I am applying to my face every single day. That way I can actually show a lot more beauty on the blog, give a shout out to my number 1's and also share some tips and recommendations along the way. This will be my monthly makeup menu.
Starting off with January and a number of products I have discovered over the last few months to the last few weeks. There are some real goodies here, from incredible skincare to the best bronzer I think I may have ever used. Just keep on scrolling to read all of the latest!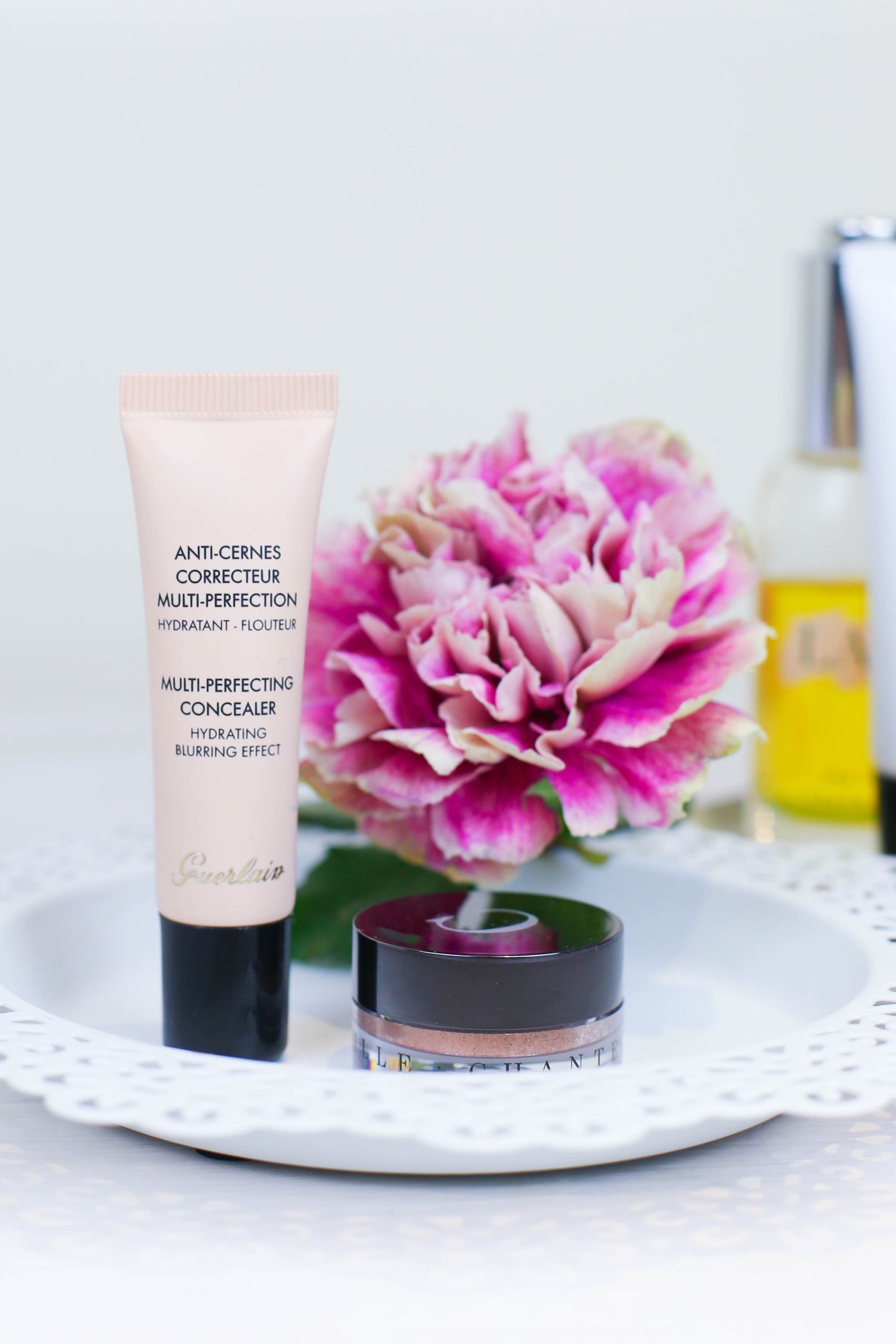 Well, if this hasn't totally altered my perception of CC Creams I have no idea what will. I always thought CC creams would be quite light coverage with low colour payoff, mainly with the purpose of colour correcting in the lightest way possible. When in fact, this wonderful product from Chanel, with a huge added benefit of SPF50 (hello you dream boat), is a fantastic medium coverage. It has a satin, dewy finish and blends with such ease onto the skin, leaving a radiant and healthy glow. I have been reaching for this almost daily. I can't tell you how fantastic this is – and an absolute gem for holiday makeup!! FYI, I wear shade 20 Beige.
Guerlain Multi Perfecting Concealer.
I don't know how long this tube was sat in my makeup drawer before I finally tried it, but shame on me for not discovering this product sooner. This is a lightweight, blendable, non-caking and brightening under eye concealer in the handiest little tube. Whilst this probably won't cover the darkest of dark circles, it definitely works to brighten and conceal under-eyes that just need a little help. After a good nights sleep, this will really awaken my under-eyes and provide the fresh finish that I'm looking for. It doesn't feel heavy and it doesn't start to cake, which are the two of the reasons I'm definitely smitten. I feel that for older skin especially, this will be a great brightening finish. I wear shade 01 Light Warm.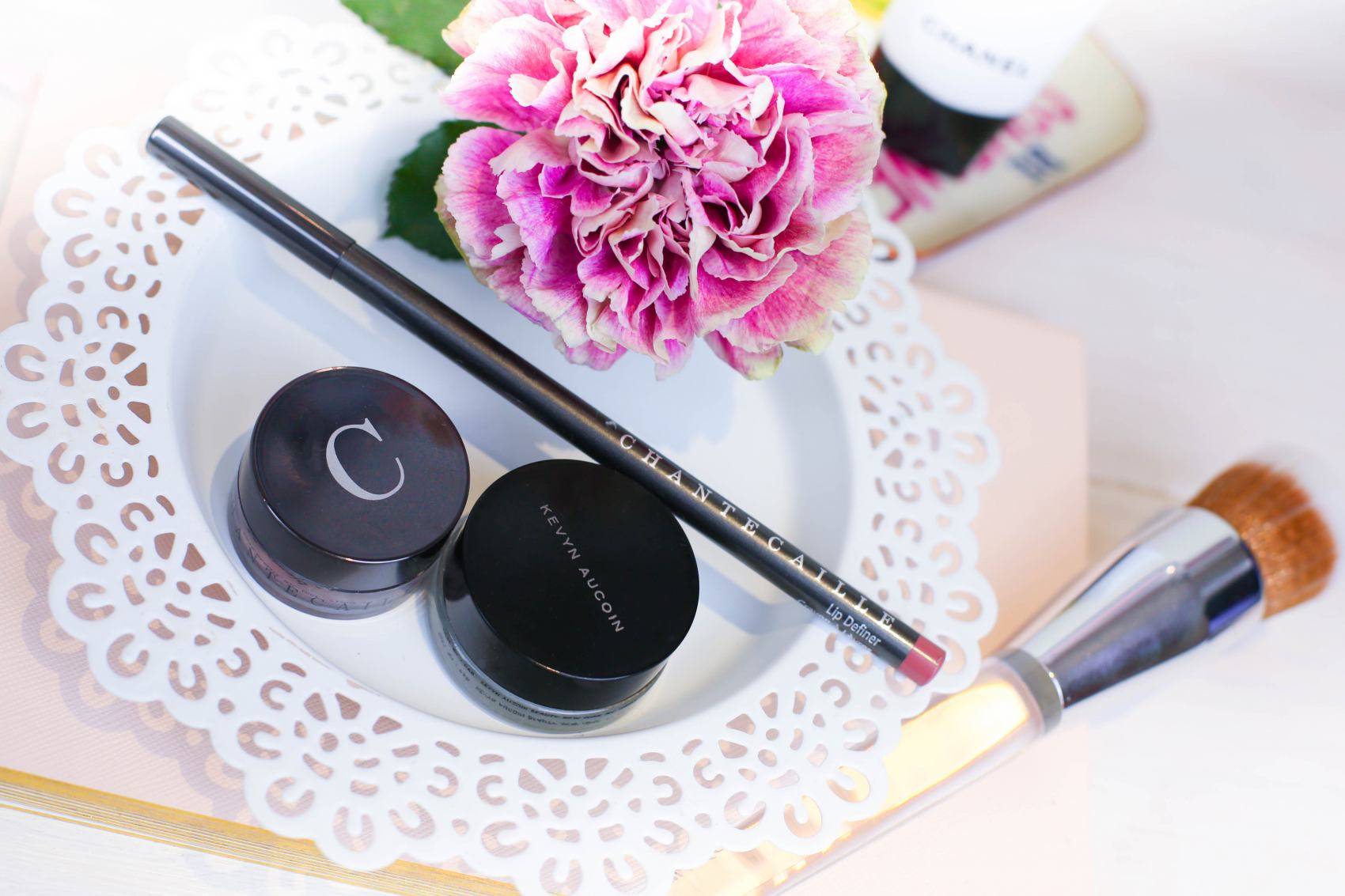 This is the first time that Chantecaille has appeared on this blog, in four years. How on earth that has happened I truly do not know; especially as I see this brand pop up so often over Youtube and beauty sites. But Hallelujah, I have tried it and alas, three products have appeared in my January Makeup Menu. The first being the Chantecaille Lip Definer in Discreet. This is my lip shade, but 100x better. With a nude rose pink tone and a finish that glides onto the edges of your lips with little work, I have reached for this ever since I found it. In the photos, I am wearing it alone and loving it.
Chantecaille Mermaid Eye Colour in Copper.
This is that pot of eyeshadow that you can apply with your little finger in one minute and be done with it. It transforms the look of the eye due to the pigmentation and reflective qualities in the formula and literally bounces light off of your eyelid. It is that beautiful. It can be used wet or dry, as an eyeshadow and as an eyeliner, but honestly, this applied softly over the eyelid with your fingertip or a brush is all you need for a stunning shimmer. In the photos, I had applied it lightly to the centre of my lids, before applying the next product, the Kevin Aucoin Diamond Gloss pot over the top. So in honesty, you can't quite see how shimmery and reflective this product actually is from the photos, as the gloss is slightly taking over. But please take my word for these being a makeup stash keeper!
Kevin Aucoin Diamond Eye Gloss in Moonlight
I have been SO excited about mentioning this product. I have been wearing it here and there in videos and images recently and every time I have received comments asking about the product. And it's all down to this little pot of wet look shimmer. All you have to do is apply the smallest amount of this over the top of eyeshadow and it will do all of the work. It gives the most amazing wet look eyeshadow finish. Your lids glisten and gleam in the light and gives the appearance that you are wearing the most incredible reflective eyeshadow in the world. It just transforms your eye look! I can't tell you how happy I am that I took the plunge and bought this. It will last you forever.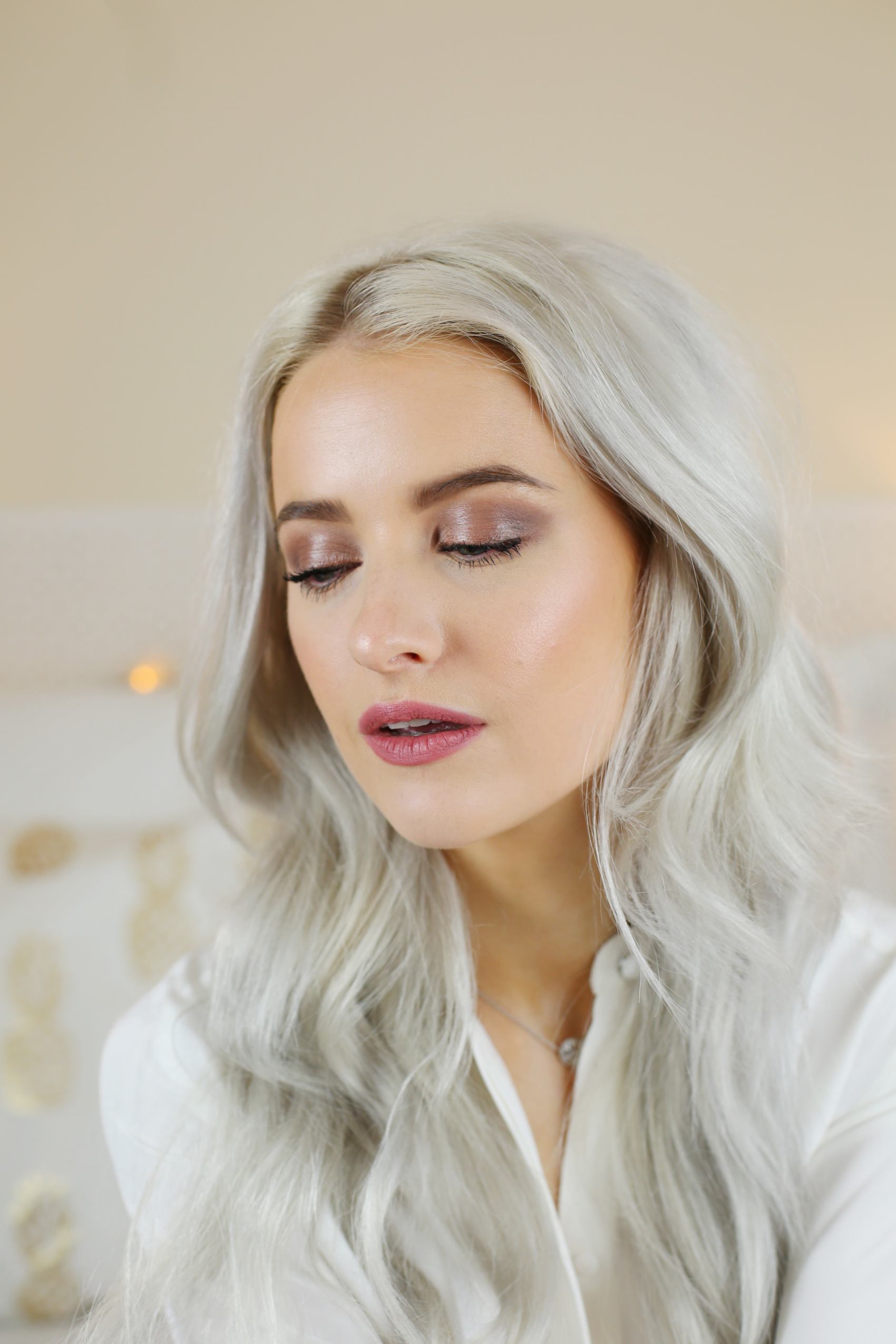 But I can't give the Copper shadow and Moonlight eye gloss all of the credit for this look, when the base and majority of product was actually created with the Bareminerals Wish List Ready Palette. I think I must be late to the game here, as the palette now seems to be sold out everywhere, apart from some here! So keep your eyes out in stores, as this really is my palette of the last few months. The perfect nude, neutral and brown toned shades in a great, hard palette with a mirror – and therefore the best travel companion recently!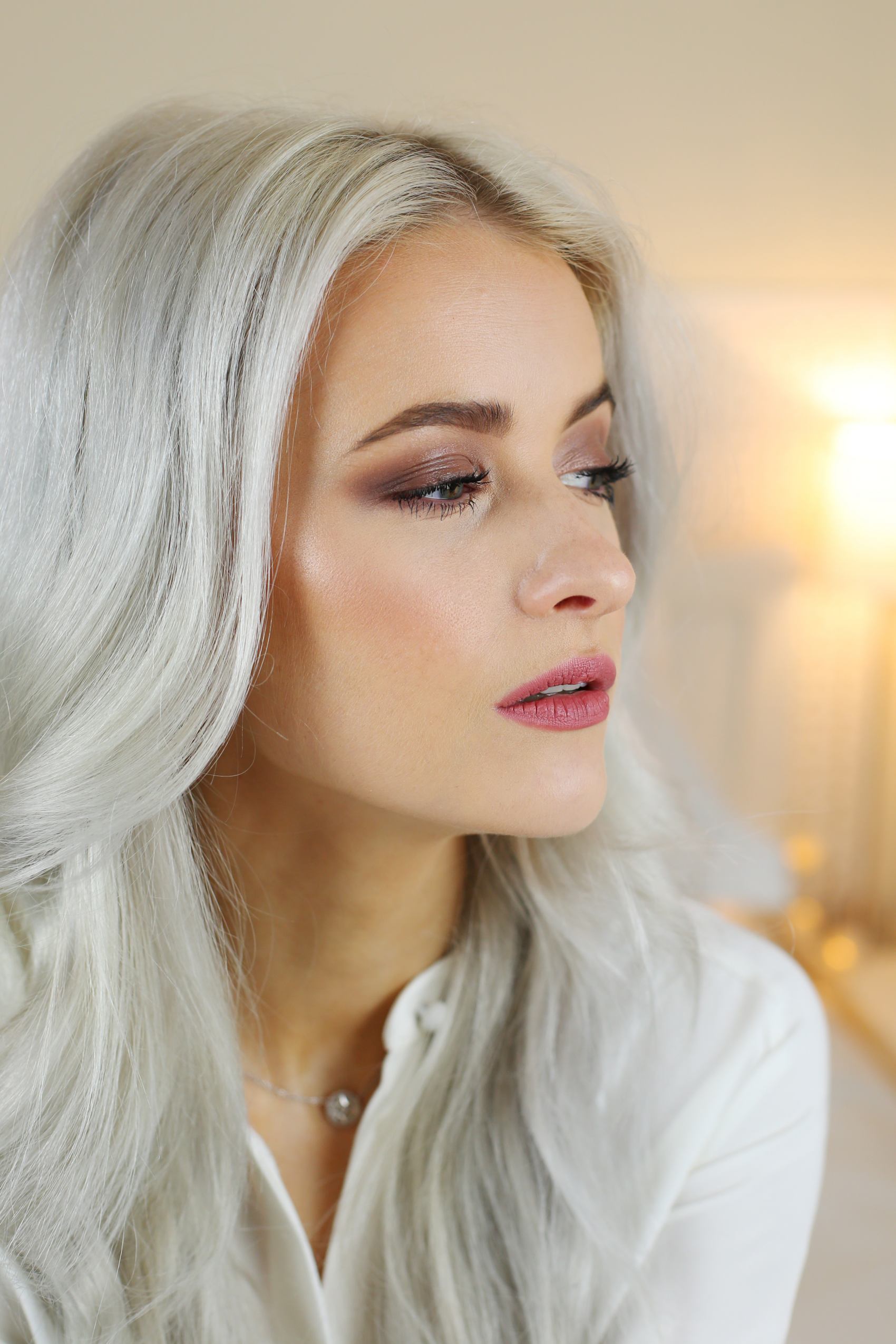 This is a product that I forgot to try for the last four years. I kept seeing it recommended everywhere and just continued forgetting to pick it up. Until I finally added it to my bronzing collection and it has not been shelved since. It looks a little scary at first glance – a creamy textured bronzer in a warm toned shade. I was always unsure how exactly I would use it. But actually, the hardness of the cream means that your brush doesn't pick up a pile of product and therefore you can work it into your skin in the same way that you would a powder. It isn't a wet cream and therefore swirling my brush all over this is the same as dipping onto a bronzing powder palette. The difference is, that this doesn't have a powdery finish but instead, a blended, skin like texture. And due to that, it jumped directly to my top bronzing place after just a few uses. It is easy, blendable and the perfect bronzing shade. It is not at all orange but in contrast, it is also not overly cool toned. It sits perfectly in between the two, for that wearable bronze shade, perfect for most light to medium skin tones!
The Tatcha Dewy Skin Mist is a pricey product, but it contains glistening particles that really enhance the radiance in the skin. It adds a slight dewy glow to the skin whilst setting it in place for the day, providing that extra luxury at the end of your routine.
The Clinique Foundation Buff Brush is my one and only for applying my base. I add my foundation to the back of my hand before using the brush to disperse it all over the face and blending thoroughly with a sponge.
The Chantecaille Liquid Lumiere in Luster is an incredible cream blush that adds so much radiance and brightness to the cheeks with a stunning nude rose tone. This formula is divine and so easy to blend into the cheeks with a sponge!
The only product I didn't mention above was the La Mer Renewal Oil which has been a favourite now for a few months. Add a few drops of this into any moisturiser to enhance your skin into something much more radiant and dewy. I know this is super pricey, but a few drops each day will have you keeping this product for over 6 months. An in honesty, it is a product I absolutely swear by now. My skin feels prepped, plumped and hydrated to perfection whenever I apply this. I would take yourself to a La Mer counter and maybe ask for a sample if you don't believe me.
___
What do you think of the Monthly Makeup Menu? Shall I make this a trend per month, so you can see what I've been loving and how I wear it? I'd love your feedback! And also, let me know if you have tried and fallen for any of these products too!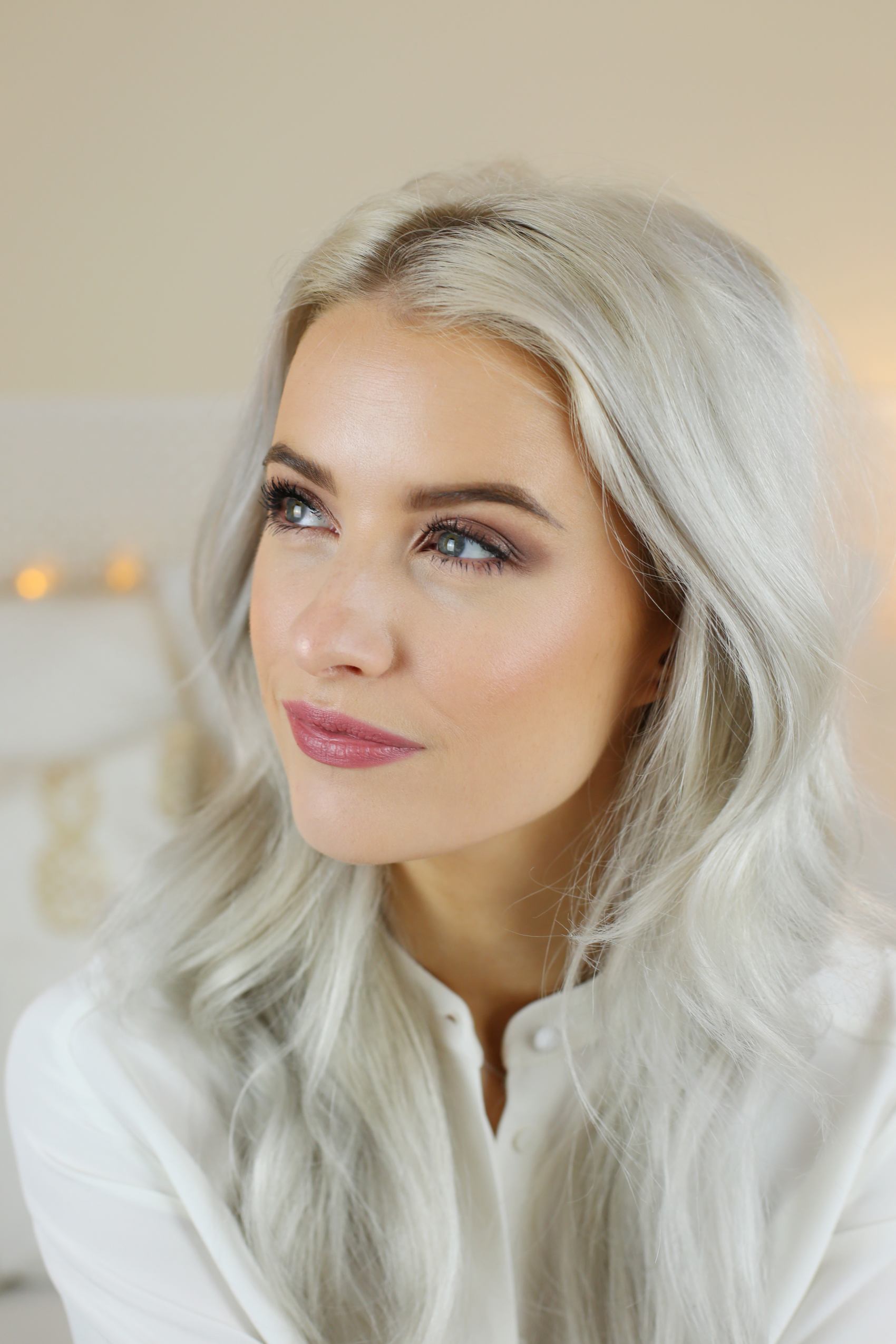 Sign up here for a weekly catch up of everything Inthefrow