The Latest from Chanel
Chanel Le Teint Ultra Tenue Foundation
And Chanel Blue Serum
Location: Lake Tahoe
As a huge fan of Chanel makeup and skincare, the two latest Chanel releases went straight to the top of my review list when they hit my desk. Serum's are currently my most loved skincare product, especially after recently overhauling my skincare routine and focusing on adding as much hydration to my skin as I physically can. Therefore the addition of the latest Chanel 
Blue Serum
sparked my interest as soon as I pulled it out of the packet.
And who would not be excited about a new Chanel foundation release, after the Chanel foundations are some of the most coveted in the industry?! The Chanel Les Beiges foundation is still one of my favourites, as the consistency and finish works perfectly for my makeup concerns – glowing, medium-high coverage and flawless dewy finish. Plus SPF 25.
The new Chanel Le Teint Ultra Tenue is almost the opposite of Les Beiges and thus is a completely unique offering for the Chanel wardrobe of bases.
Read on to find out more.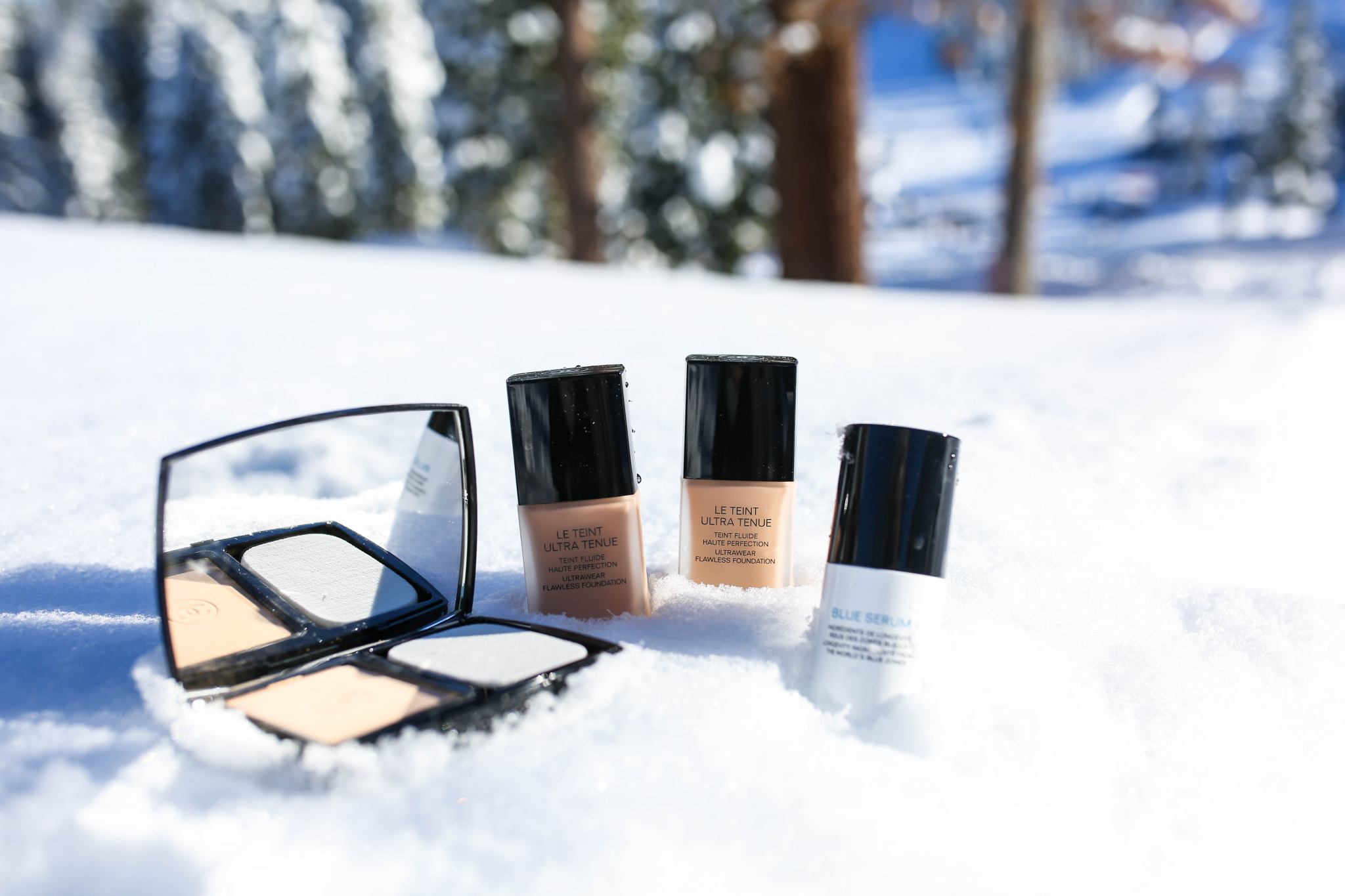 CHANEL BLUE SERUM
The Chanel Blue Serum has been developed using 3 essential, natural ingredients from the blue zones of the world. These are said to be four regions where people live better and longer lives: Nicoya in Costa Rica, Sardinia in Italy, Ikaria in Greece and Okinawa in Japan. The most potent molecules within these ingredients have been extracted and brought together to form the basis of the new Chanel Blue Serum, contained within the famous Chanel white and black packaging. The Youth activating serum hosts a number of antioxidant and revitalising properties including green coffee, olive and lentisk, and provides new benefits for a regular skincare routine.
According to first hand research by the brand, their results found that wrinkles appeared 35% smoother, the skin felt 21% firmer and the skin tone appeared 38% more even, for their respondents, and thus the serum suggests that day after day, the skin looks younger, firmer and healthier.
The Serum can be applied morning and evening before your usual skincare; as a first step after cleansing the skin and before applying moisturiser and makeup. The scent is very non descript – just bright and refreshing and barely there. The serum itself feels like a gel on first contact and spreads to an almost undetectable, thin and watery consistency. It isn't sticky, tacky or anything other than invisible after it is applied, and I guess that is what you need from a serum. Quietly doing its job in the background.
I'm going to keep on using this for the next few weeks and report back, here, as to how I'm feeling about it. But the on-the-surface aspects of the Blue Serum are currently all thumbs up from moi!
CHANEL LE TEINT ULTRA TENUE
After the success of last year's Chanel foundation release Les Beiges, Chanel have released a new offering to their exquisite foundation wardrobe. Chanel Le Teint Ultra Tenue is brand new to the market, available in 16 shades and priced at £37, alike to their previous foundation release. The key difference however is the longwear and flawless matte finish offering of the latest. Whereas Les Beiges was an essential for a healthy glow whilst offering a medium to high coverage, Le Teint Ultra Tenue offers a matte complexion, mid coverage, longevity and radiance.
For those with oilier skin types, this foundation contains absorbent powders and zinc to control shine whilst moisturising ingredients provide comfort throughout the day.
As someone with dry to normal skin, I'm not the biggest fan of matte foundations, only as I prefer the dewy, hydrated skin finish. Yet, I didn't feel like my skin was too mattified or powdery due to the radiant finish of this fluid foundation. The coverage I feel is nearer to medium, especially when applied with a brush to the face and then blended out with a damp sponge. If you apply with a sponge only, the coverage will of course be a lot lighter, yet can be increased to a medium coverage with an extra layer.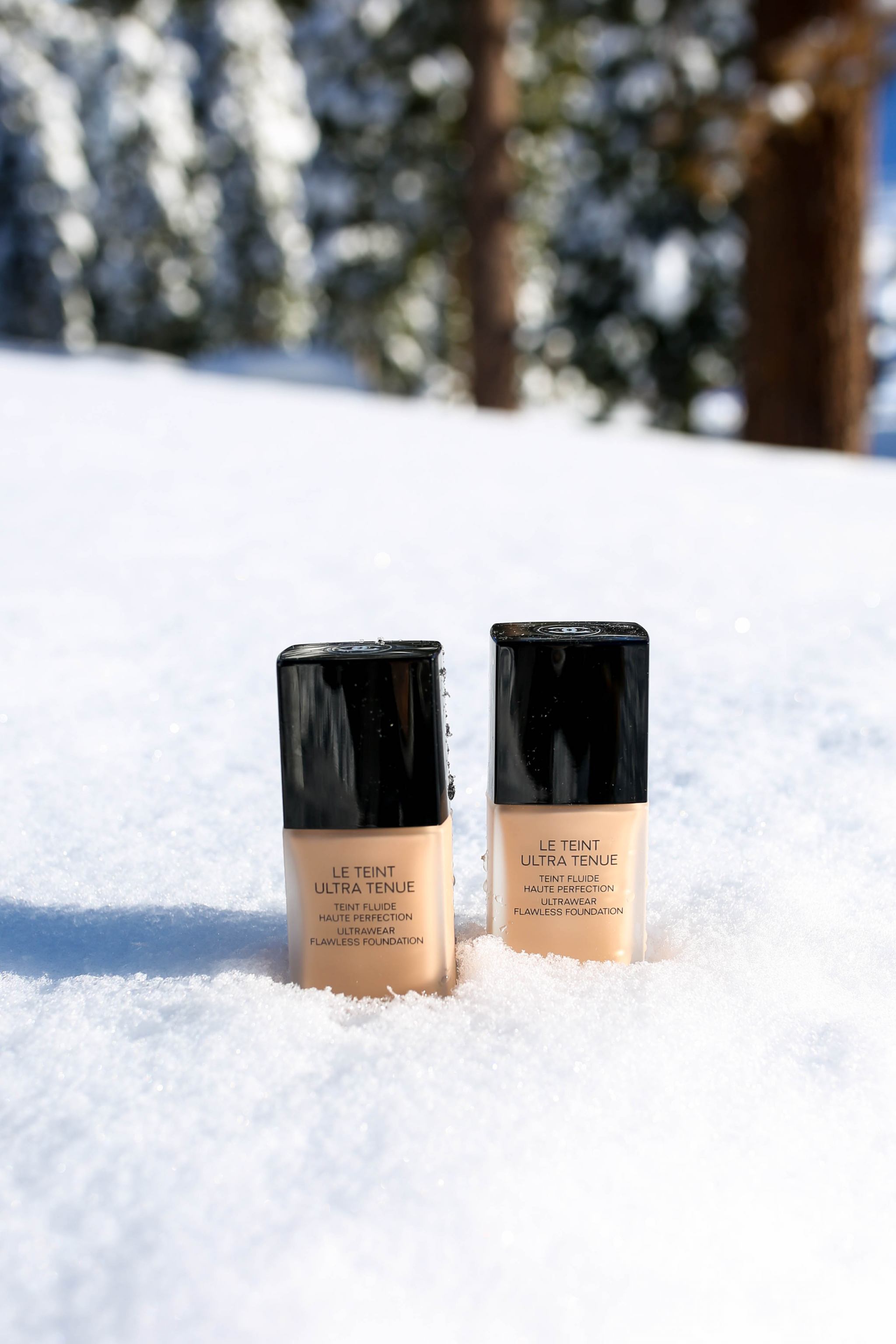 For those who prefer a lightweight feel with a more mattified finish, this will potentially be your new Chanel favourite! On application with a brush and finished with a sponge, my skin looked flawless and uncaked, mattified and set in place and yet still radiant – i.e there were no signs of dullness or a powdery, dry finish. And when it came to longevity, wearing this throughout the day certainly lasted better than I expected. In the evening, my base looked almost the same as it had been at the start of the day. I'm actually super impressed. As for how mattified foundations go in my routine, I would be more than happy to use this alone or mix with a dewier finish foundation to retain the longevity and coverage with a touch more luminosity from a dewier product.
I am currently using shade 20 with shade 30 when I have applied my tan!
Whilst I have never been a powder foundation girl, there are so many makeup wearers out there that still prefer to apply a powder base. And so, I feel this is a clever move by the brand to release their newest foundation in a powder compact form. The Chanel Le Teint Ultra Tenue Powder compact. With a large mirror and in-set sponge, this is a thin and travel-sized compact for on the go, plus perfect for any touch ups throughout the day. For me personally, I like to use this as a powder for over the top of my fluid base. For those areas that need a final powder, this ensures that everything is set in place whilst offering a touch more coverage.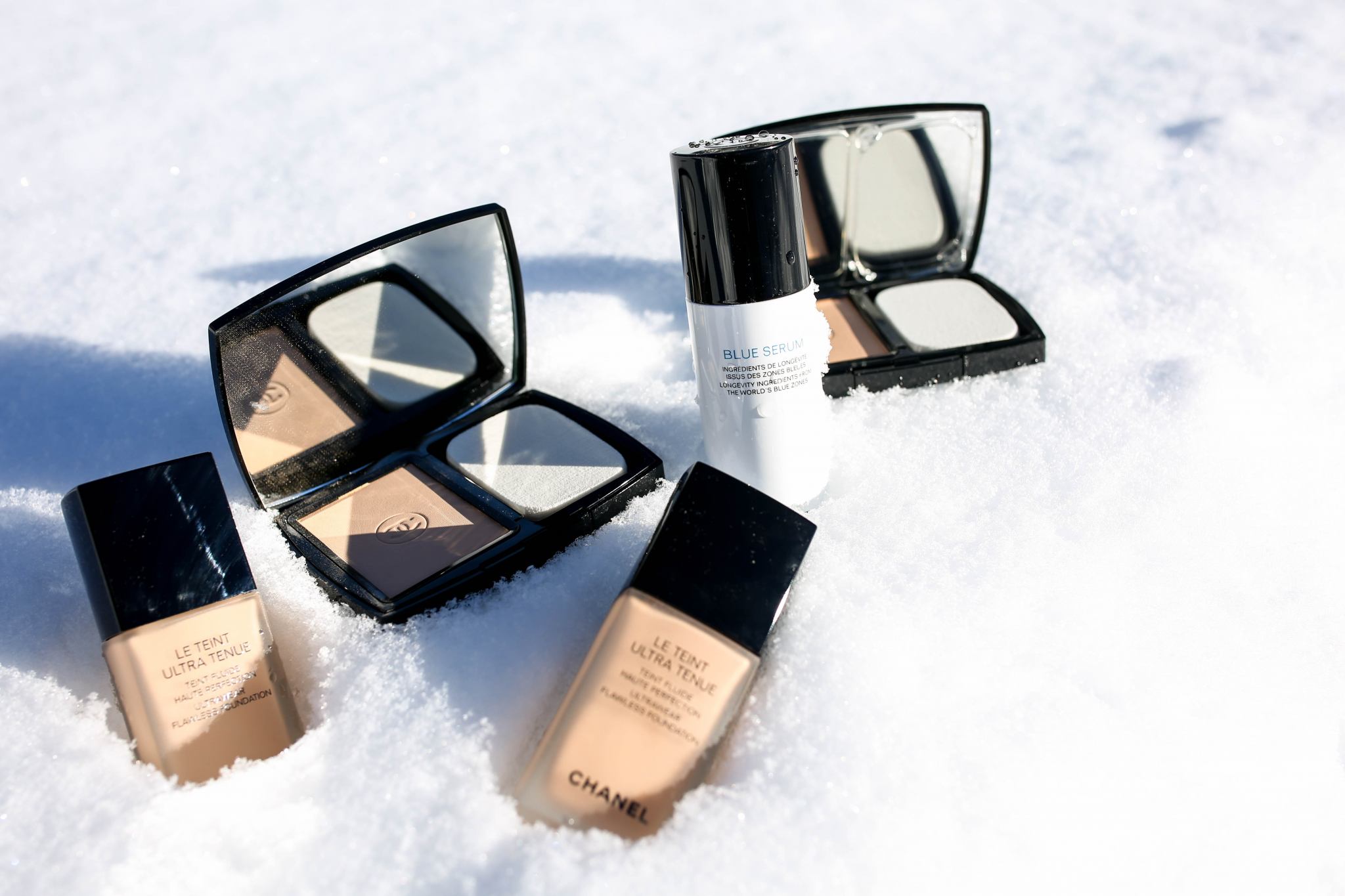 For all of you hardcore Chanel lovers, what are your thoughts on the latest Chanel release? What are your opinions of Chanel foundations in general, and are you excited to add a new matte, lighter coverage base to your collection?
Sign up here for a weekly catch up of everything Inthefrow