This post is a paid for advertorial in collaboration with Ted Baker.
11/11/16
Solving the Mission Impeccable
Undercover at the Lanesborough Hotel
So here's the story so far, if you didn't catch the scoop the last time we spoke.
(You can also go here if you like to catch up properly.)
Myself and my partner Alex travelled to Cambridge on a secret mission; to extract secret information hidden on the tapes of a reel to reel player, relating to the secret identity of those they call Ted Baker. Mr Baker has never been seen or heard, and thus, the press would have paid serious cash for such information as to his identity and whereabouts. Me and Alex were searching for the hottest scoop in town. And so, we managed to track down one of Ted's agent's who was guarding the reel to reel player and devised a way to extract it from his care.
Please don't get the wrong idea here. I am no villain, just a journalist looking for the latest, hottest story with a few tricks up my well dressed sleeves. I am the first to find and sell the top secret fashion secrets, and that is how I got my name.
We were both in a position to extract the information from the player before Alex double crossed me, stole the player and decided that he wanted to sell the story and take the profit for himself. He took the reel to reel player, ran away and went into hiding. I haven't seen him since.
Not until now.
I was sent clues as to Alex's whereabouts, hiding out in the Lanesborough Hotel, Mayfair, London. So I checked myself in, booked myself a suite and laid low until I devised a plan.
Oh, and the hair. That's my own secret identity. The clothes, they're all the latest Ted Baker Christmas collection. 
Alex had been hiding in the Lanesborough for a few days, attempting to fix the Reel to Reel Player that had gotten broken in our recent struggles. We were told that the player held conversations between Ted and his agents, recalling Ted's location and specific characteristics that would unravel his secret identity. And now, Alex was taking time to listen through hours of recordings to find the truth. But it would be too late…
A gift arrives. From Ted Baker.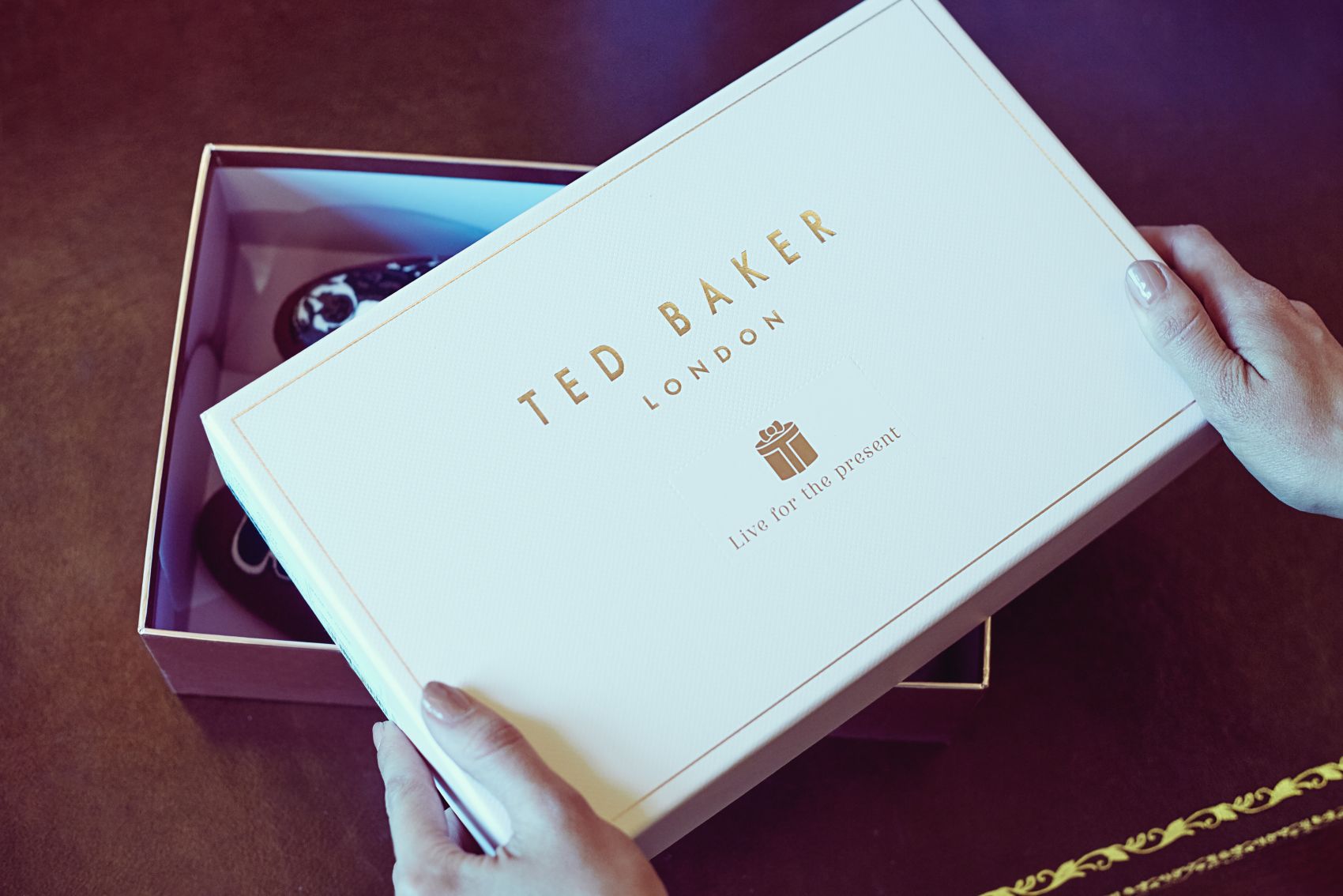 I lifted the lid to the box to find a mobile phone nestled inside, ringing, flashing and incoming from Ted Baker himself. Alone in my office, I spoke with Ted, who informed me that he knew of my attempt to sell his information to the press. I remained cool and confident, and assured him that it was strictly business. I was the best in the game, after all. But he also knew that my ex-partner Alex, was the one in control. Within a few hours, Alex would sell the information to the press and the world would know Ted's secrets. And so, Ted had a new offer. Find the player, destroy the secrets and Ted himself would pay me to keep it quiet. More cash than any scoop could ever land me. I was sold.
My new mission was simple. Find the player and take it from Alex before he could cause any damage.
I needed the perfect plan. 
My own secret identity had got me into this suite and it would get me out; with the information I needed.
And this is how it happened.
That night, I found him in the Hotel Lounge, drinking his favourite glass of Vodka, or two.
I waited until he had consumed a number of glasses before I headed over to his corner of the room, and with my new identity, he had no idea who I was.
Worked like a charm.
He would never know that I had tipped a few more drops of something secret into his drink to send him sound to sleep for a few hours.
He would never know that I would steal his room key out of his pockets.
The reel player was in his room somewhere, and I had to find it.
I turned his room upside down, searching for the player in every corner. And there it was. Sat right underneath me the whole time.
I had it.
The player, the information, the secrets were all mine.
Case closed.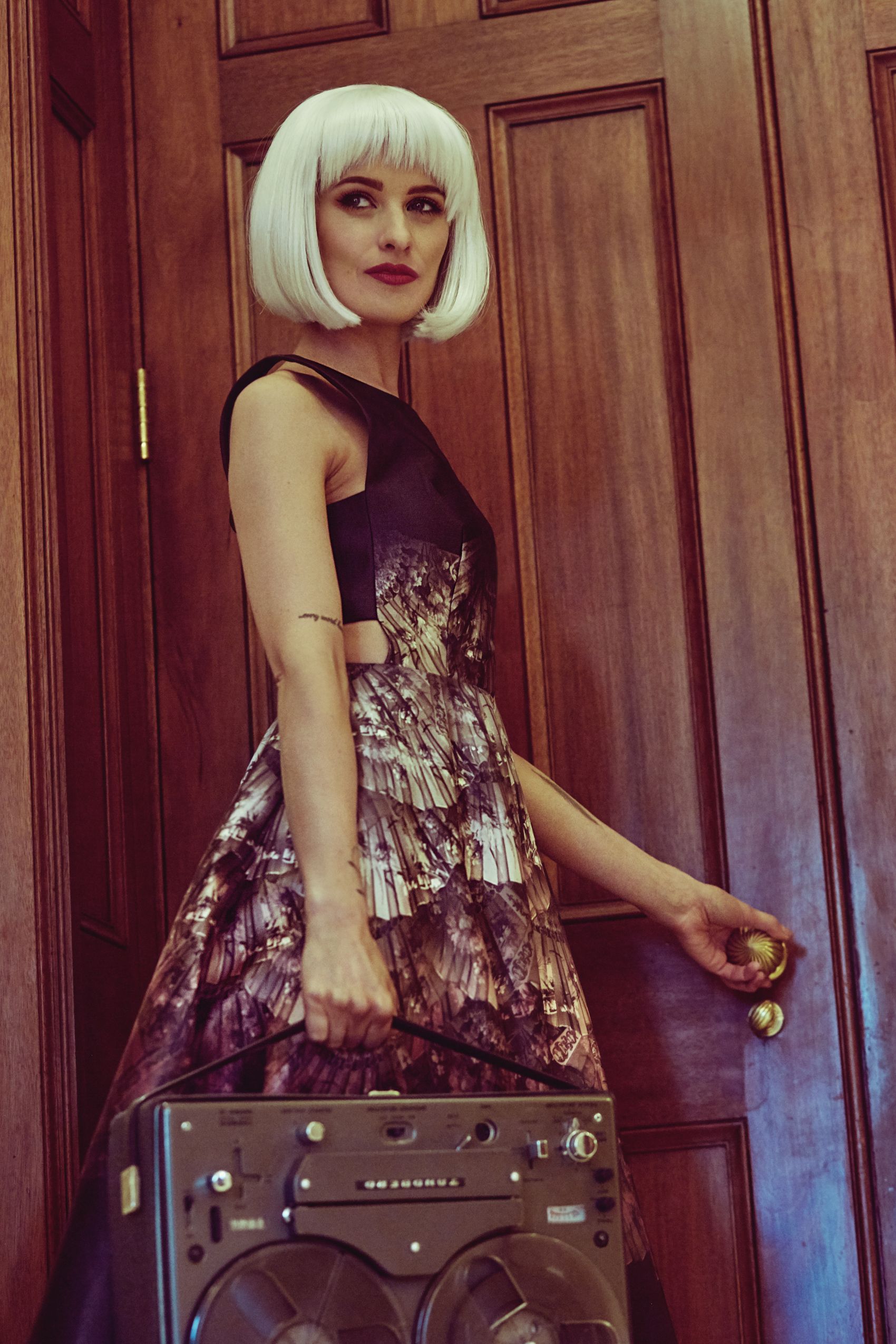 I left him a note.
Merry Christmas, Alex. Love from me, and Ted xo
Sign up here for a weekly catch up of everything Inthefrow