02/11/16
Mirihi Island Paradise
No Shoes Necessary
I'm hoping you're not too fed up of these paradise pictures yet, as I still have a lot to show you from our trip to the Maldives this October. Let's just say that I couldn't stay away, and when I have the opportunity to travel to a variety of hotels and countries around the world, much like every other travel journalist, I'm not sure you can really blame me. Out of all the wonderful places I have visited this year, and every year before it, the Maldives is still potentially my number one destination. Don't get me wrong, there are some very very close seconds, but whenever it comes to someone asking me (and this happens at least once a week) where my favourite destination is, I always find myself mentioning the Maldives. And I'm sure that if you've read this blog for a while, you will know I have been there another two times since last October. But with so many different hotels, resorts and Islands in the Maldives, they are actually all so different, and therefore each holiday is unique. So if someone were to say that I have visited the Maldives too many times and it's surely all the same, it would be like saying that you shouldn't stay at more than one hotel in the UK. Each one is different and makes the holiday completely individual.
Mirihi Island Resort Maldives is definitely somewhere you need on your holiday radar though. This will be the fifth hotel that I have stayed in within this country, and probably one of my absolute favourites. And the reasons I really wanted to expand on, as this resort deserves some recognition.
Leave your shoes at home.
I'm not sure that I know of many other hotels where you literally don't need to wear a pair of shoes at least once on your trip. Whilst previous Maldives hotels have been pretty shoe less retreats, there have still been times to wear your favourite heels or a pair of sandals at various times. Yet my holiday at Mirihi was the first time I have been shoeless for over 4 days since I was in the womb. Most probably.
You depart from the sea plane to be picked up by boat to take you across 100 metres of ocean to the land. From here, you are greeted with a huge smile from the staff, offered fresh coconut water (served inside the coconut obviously) to refresh you from your trip and told to take off your shoes for the majority of the trip. And from there, ultimate relaxation. Plumped, soft sand greets your every step here, through every restaurant, every reception area and up to the decking that you take to your over water villa.
Your room is ultimate peace.
Mirihi Island Resort hosts a majority of over water villas. They have a few beach villas if you prefer, but there are around 30 over water villas for the choosing. We were extremely lucky to be settled into the one and only suite on the resort, which houses two king sized rooms and a lounge area with decking running across the entire outdoor or all three rooms. As we didn't require the entire suite for the two of us, we had the suite sectioned off so we could make use of the bedroom and the living area only, with a large bathroom and a great outdoor area. The decking leads down to the ocean and the area was perfect for snorkelling – if you're not too afraid of reef sharks. And there were sun loungers and a sun bed to chill on throughout the days and evenings if you wished. But the room itself was cosy, very Maldivian and super chilled out. It was cleaned twice a day, little treats were left for us every night before bed and the staff would come along and make sure all the sun lounger bedding was inside the villa if it started to rain. Lets just say, they were on top of each and every task that was required, and everything ran like clockwork.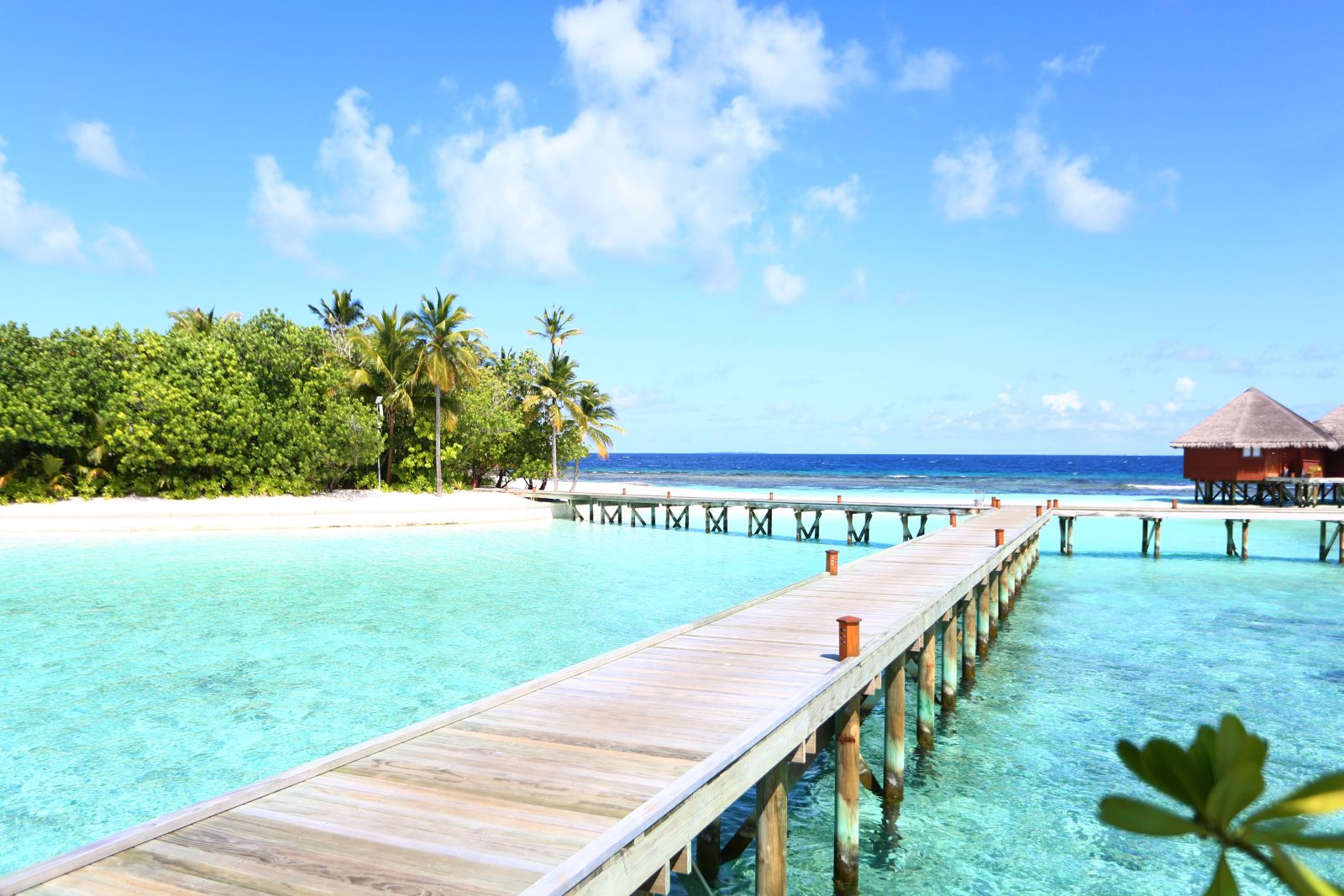 There is more food than you'll ever eat.
The food at Mirihi was buffet style unless you head along to the over water restaurant for a special a la carte meal. And whilst we are usually more fond on food served to the table, the buffet menu was so fantastic that we were more than happy. The chefs were so enthusiastic, helpful and friendly, showing us around the buffet every evening and afternoon and obviously added a lot of passion into their menu.
There was so much choice, from barbecued fish and meat to stews, casseroles, fresh cooked fish, curries, Asian options and a whole host of fruit and nuts. Plus an abundance of delicious desserts. In the mornings there were freshly squeezed juices, every fruit you could ask for, pancakes, waffles, toasts, cooked breakfast etc etc etc. It was food heaven and easily catered for everyone and anyone.
There's no time to get bored.
It's funny how many people ask me if the Maldives is a little boring. Lying on a beach all day doesn't appeal to everyone, yet the Maldives is so much more than that. I don't think I lay down on the beach once in fact – but then I guess I was working. Yet, Mirihi has a lot to keep you occupied. They have a spa, table tennis table, a variety of water sports that you can help yourself to, such as snorkelling equipment and paddle boards, plus excursions and activities that the staff help to organise. We went out on a boat for the day exploring the Ocean and searching for Whale Sharks to swim with. Although I have the biggest fear of sharks, this whole experience completely blew my mind. We also got to experience a rum and chocolate evening where we discovered eight different rums and tasted them with various chocolate flavours which we absolutely adored. But the main selling point to Mirihi is that it has been voted one of the best reefs in the Maldives. And after Alex explored the reef in lots of detail (I saw a shark and scarpered back to the decking before Alex knew where I was), I can report back that the reef is beyond spectacular. You can spend hours with your complimentary snorkelling equipment just swimming along with the fish. You really won't have time to get bored.
And honestly, there are a lot of reasons why this is a resort I would highly recommend. Trust me, for the price it will cost you to head to the Maldives, I would hate to give you a bad recommendation for you to waste your money on. But Mirihi Island Resort is somewhere I would head back to in a heartbeat. If you're looking for a very Maldivian experience, without as many of the bells and whistles that the larger corporate hotel chain resort's offer, then this is probably your idea of a dream. It is stripped back to the main essentials, but they are more than luxury and everything you will need. The food was divine, the staff were wonderful and the sand and views were stunning. Make sure you stay in an over-water villa, rent the snorkelling equipment and sip cocktails in the over-water restaurant when the sun is setting. It's truly paradise.
Sign up here for a weekly catch up of everything Inthefrow