This post is a paid for advertorial in collaboration with L'Oreal Paris.
13/11/16
L'Oreal Paris Elvive Low Shampoo
No Foam - No Sulphate
We've all washed our hair with the same type of products for decades. Shampoo, condition, rinse, dry, repeat. And I guess we all just followed that formula because it was the easiest and generic option; the way we were taught. But this is 2016, and it's time to mix things up in the haircare market! Say hello to a brand new category of haircare products, 
Low Shampoo
, the new range and product category from L'Oreal Paris, provides a quick and gentle way to wash and nourish the hair and it is available now for you to try!
For me personally, having bleached my hair for years and being keen on vibrant colours for my hair choices, I'm aware of how quickly colours can fade without the right treatments and care. And thus, the new Low Shampoo range has quickly become a new go-to in my routine.
There are two products in the new range, Colour Protect and Extraordinary Oil, to run alongside the existing L'Oreal lines. Extraordinary Oil caters for those with dry hair whilst Colour Protect caters for coloured hair types, like my own, which is why I veered towards the red bottle rather than the gold. For hair that is delicate and damaged due to colouring, this formula is no foam and no friction. The key difference is that it doesn't lather like a regular shampoo, but feels light, gentle and nourishing on first application. For the consumer that is used to the thick lathers they create from their regular shampoo, this will be a completely new no-lather experience, but one I have quickly taken to. The hair still feels as though it is being cleaned and cleansed, but in a gentle, no fuss format. It was totally new for me also – but has fast become my new favourite for a quick, nourishing wash.
For those that are worried about colour fading due to over washing and consistent rinsing, this is that one stop product that you can use instead of you regular shampoo and conditioning routine. You wash it into your hair like a shampoo and the nourishing properties will care for your hair like a conditioner; making this a one product only routine. One product to wash and care for your hair, meaning just one rinse. It is a hair innovation and an entirely new way of washing the hair. I am totally hooked!
In my opinion, my hair feels soft and conditioned, almost as though I have added a conditioning treatment to the lengths of my hair during the wash. My hair is generally very dry due to bleaching, and yet I find this formula so gentle and super nourishing, during washing and after drying. The product is also infused with tailor-made oils for nourishment, and with the Colour Protect range, wash after wash, the hair colour will stay vibrant and resistant. For girls who love their colours, I think this will be a product category that will sit hand in hand with bleaching, hair colouring and fragile hair types.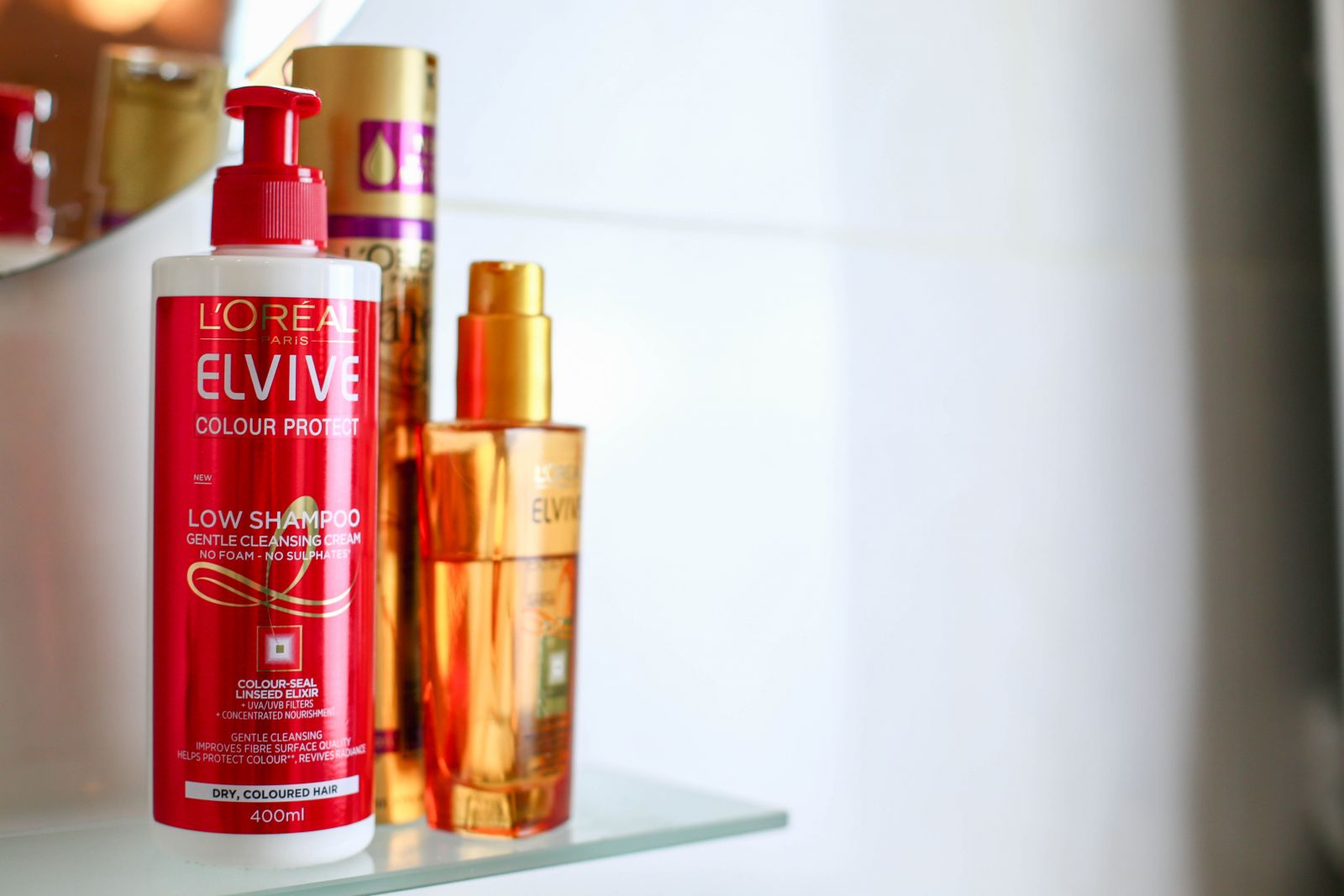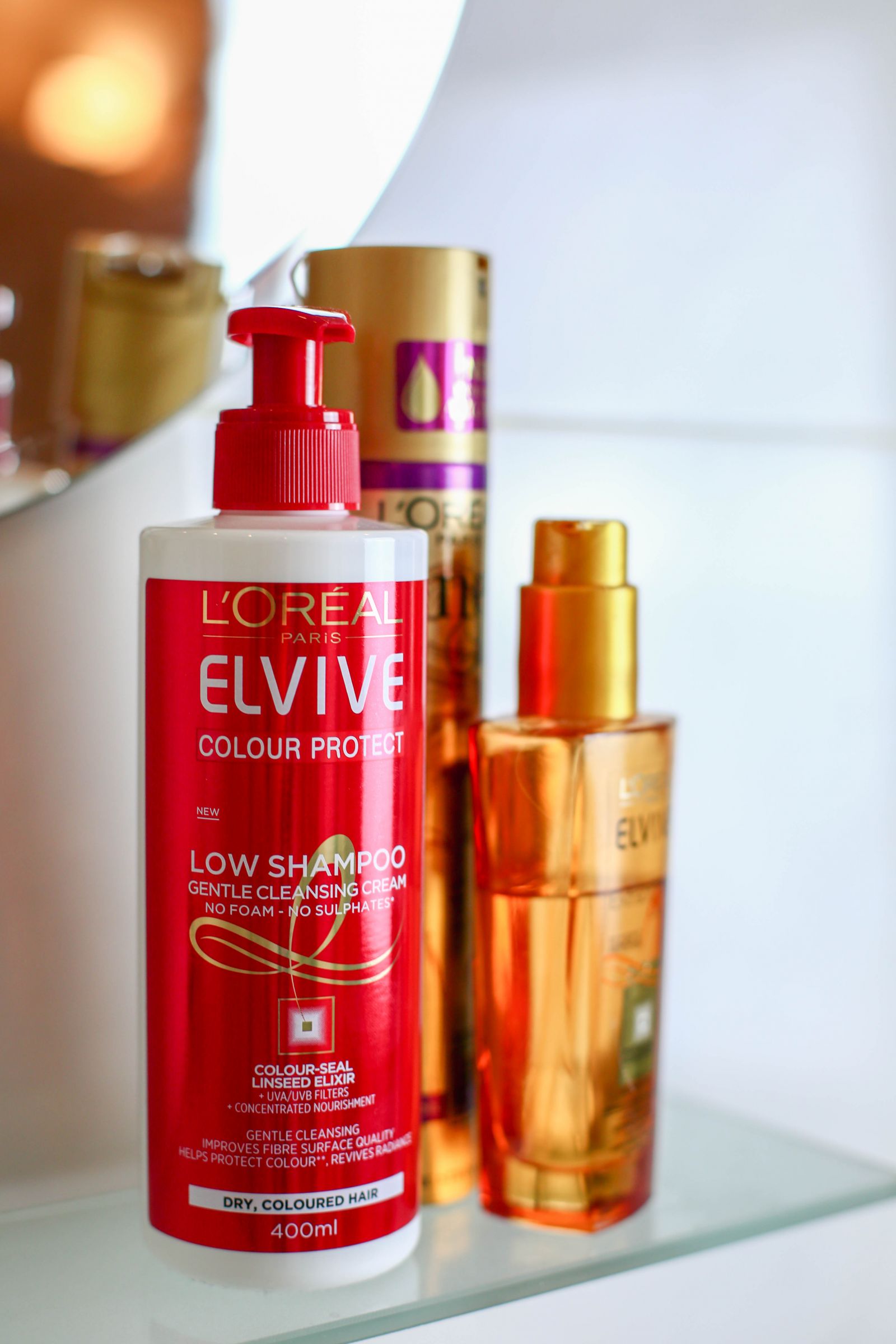 How to Use the Low Shampoo
This could not be an easier process for hair washing. With just the one product, you can shampoo and nourish your hair to leave it feeling as soft and smooth as if you had finished with a conditioner. For my travels, I have been taking this one product alone along with me to cater for my whole hair washing routine! Yet when I am home from day to day, L'Oreal Paris advise to use the Low Shampoo as an additional product that you add into your hair routine as an intensive, yet gentle cleanse. A cleansing cream that can be used one to two times a week, when you want to gently cleanse the hair. I wash my hair every five days or so, and so I use the Low Shampoo now every other time I wash my hair. It just helps me to maintain my hair colour due to less rinsing, whilst providing extra nourishment and cleansing the hair.
STEP 1. Rinse your hair through until wet
STEP 2. Pump the product 10 – 15 times (depending on hair length) into the palm of your hand and spread onto both hands
STEP 3. Massage the product evenly into wet hair from scalp to ends and add a splash of water if needed.
STEP 4. Leave on for 3 minutes to allow the cream to penetrate deeply into the hair.
STEP 5. Rinse out the product thoroughly, while combing through with your hands.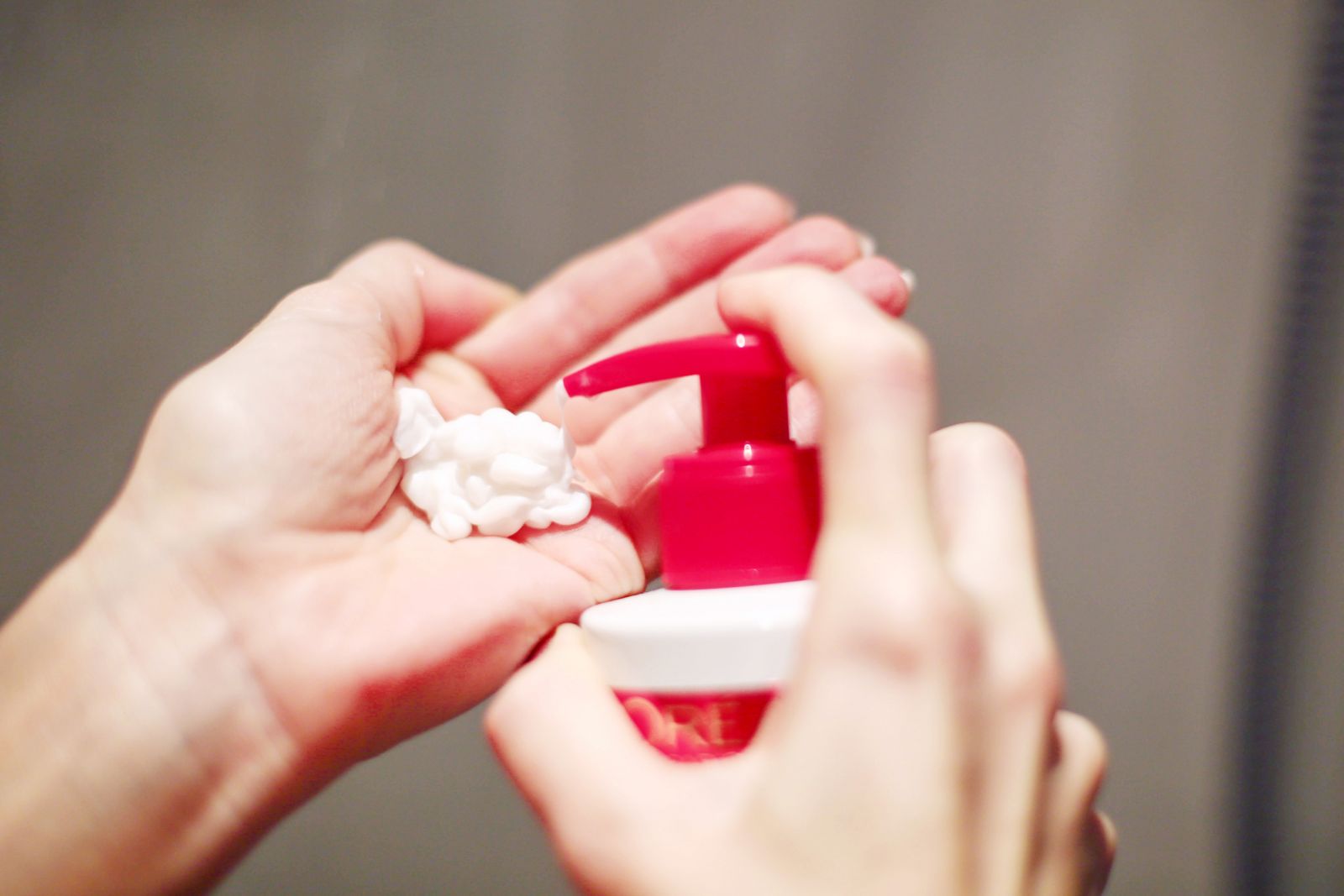 Win A Low Shampoo!
In collaboration with L'Oreal Paris, I'm giving away 125 Extraordinary Oil Low Shampoo and 125 Extraordinary Oil Colour Protect Low Shampoos in full-size samples! All you have to do is;
Comment on the @LorealParisUK Facebook post here, with the word COLOUR or OIL depending on which version of the Low Shampoo you would like to win!
Share the post with your friends!
*UK & ROI residents 18+ only. Full T&Cs
Make sure you enter the competition above for your chance to win your own bottle of Low Shampoo!
Tell me what you think of the new hair category! Do you think you may convert to Low Shampoo from your regular?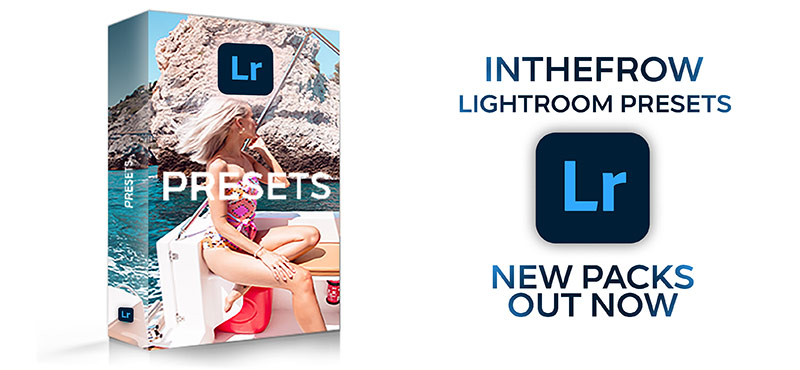 Sign up here for a weekly catch up of everything Inthefrow