This is a paid for advertorial in collaboration with Coach.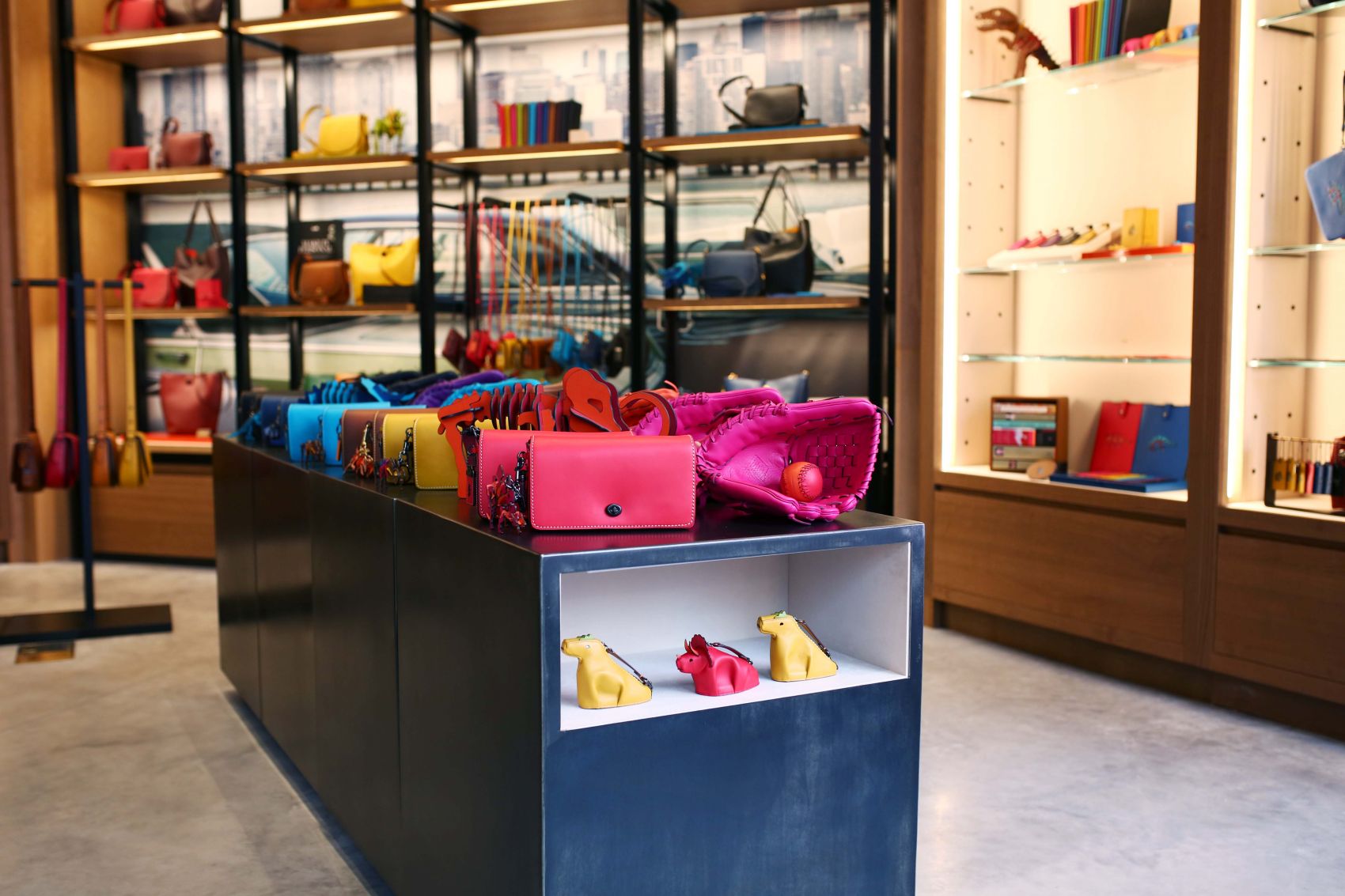 24/11/16
The New Coach London Flagship
In the Heart of Regent Street
If there is one immersive retail experience in the centre of London that you truly have to visit soon, it would be the brand new Coach store. Half way down the busiest shopping street in London, Coach have opened a two storey retail Flagship right in the heart of Regent Street. And it's a retail experience unlike any other!
You're immediately greeted by Coach's mascot Rexy, a full size T-Rex dinosaur in multi colours, who guards the door to the store and give's that initial wow factor when you wander inside. And around the store you'll find accessories, apparel and bags with nods to Rexy and his three dinosaur pals. The concept is fresh, entirely unique and I'm totally taken by it. Alex is also a tad obsessed, already planning to buy a couple of jumpers and a card holder with Rexy embroidered onto the front. It's a character concept that I feel transcends ages and genders, appealing to those in their youth as well as those up to their mid-40's who played with Dinosaurs as a child. I know I can count myself in that group of dinosaur lovers. You can find Rexy sewn into woollen jumpers, embroidered into leather goods and on patches and metal key rings for your bags and purses.
The large, two storey store has been designed with a wonderful Coach heritage feel throughout but with a very modern, fresh aesthetic. There are a number of hints to the original Coach products and vibes, with a number of vintage bags and leather jackets renewed, restored and cleaned to almost new, available to purchase in store. There is a lot of wood to the fixtures and fittings and a golden tone to the lighting which provides a warm and traditional feel, but the use of dark metal fittings, white fluffy couches and bright LCD screens, alongside a very minimal finish to the layout, makes this a modern Coach store with so much character.
But it is the personalisation features of this store that make it truly unique and immersive. Keep reading for all the reasons why you need to visit as soon as you can!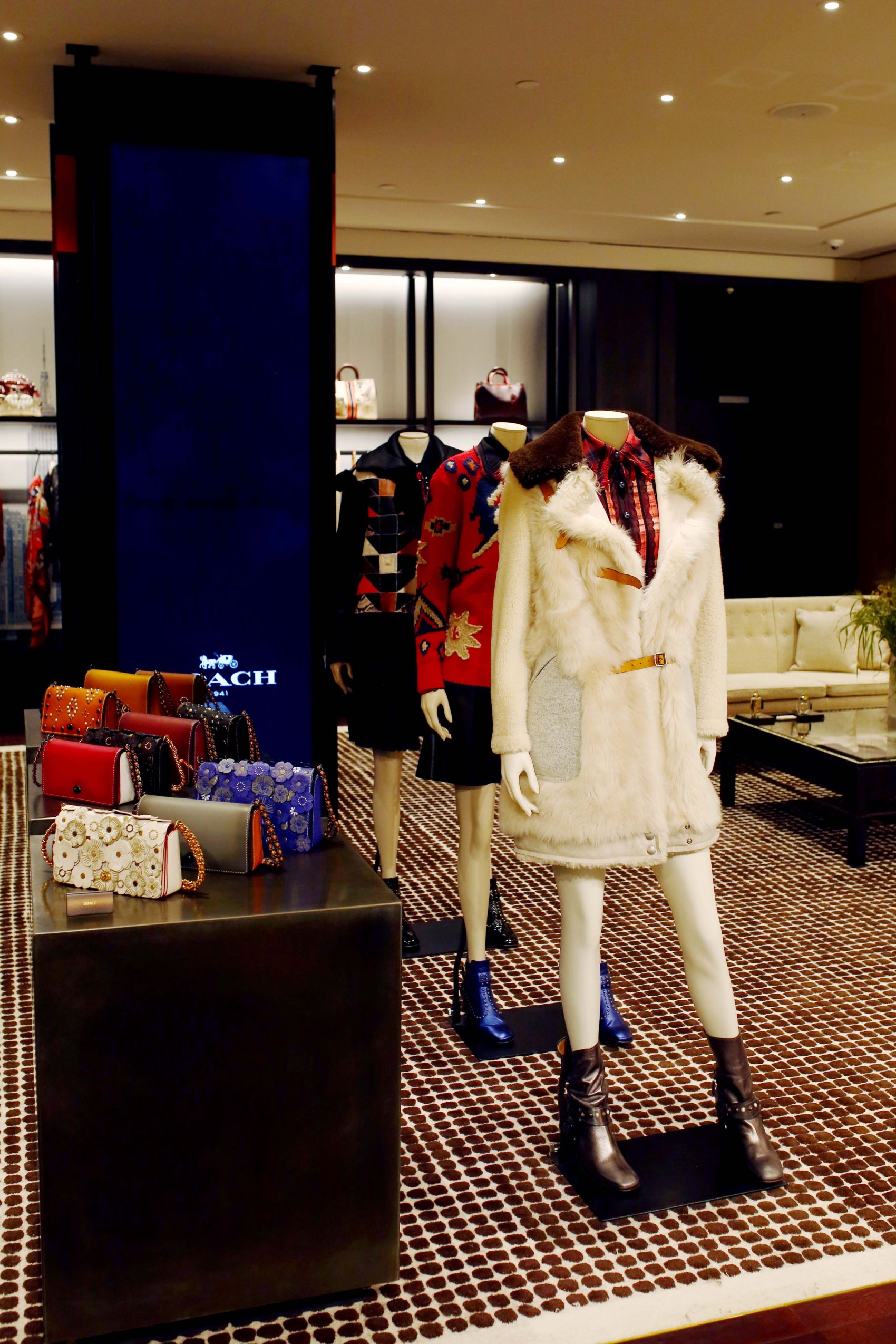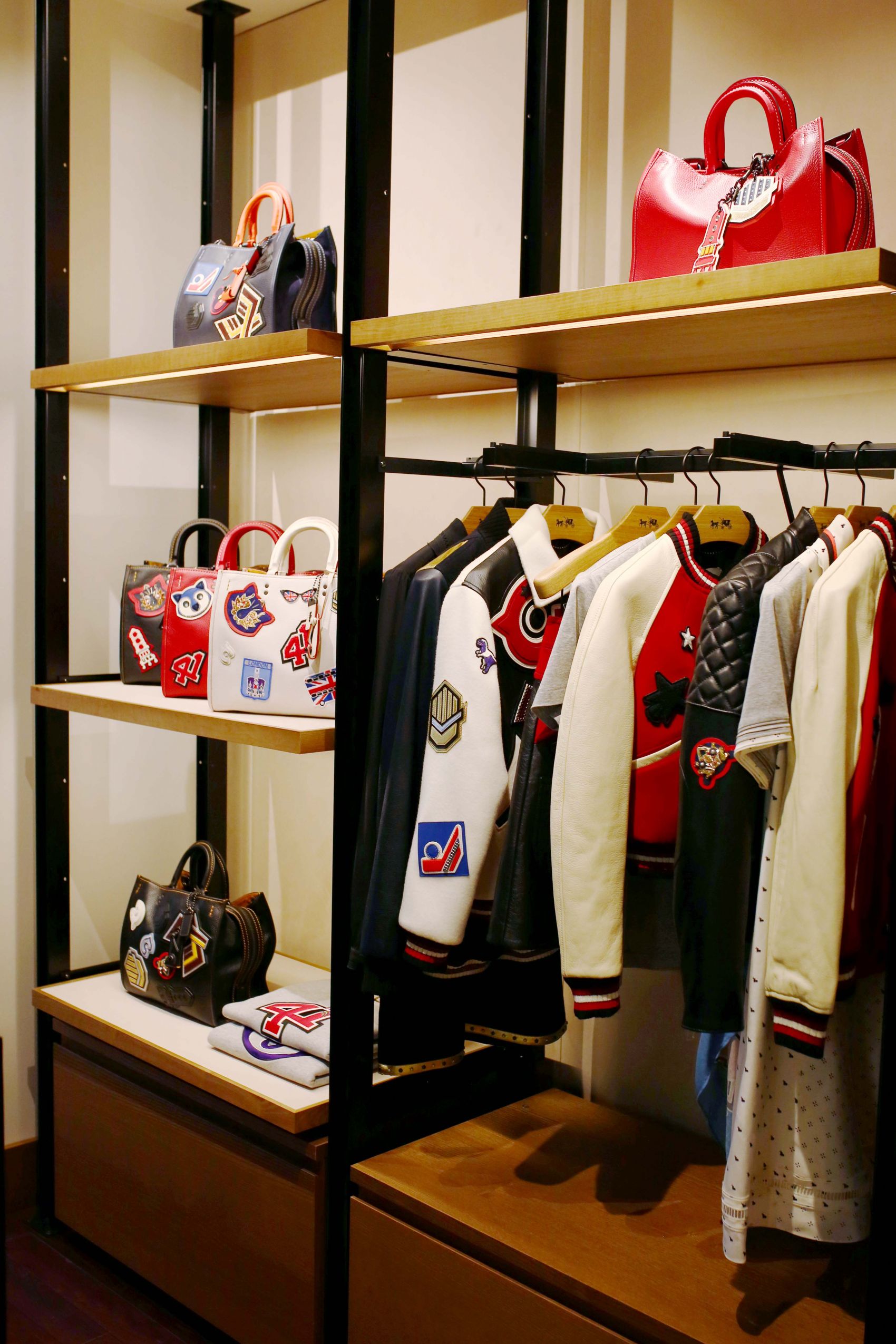 Monogramming.
This is personalisation in the most modernised and instant format. You can take your Coach leather piece into the store to be repaired (up to one year after purchase), cleaned and buffed back to life, and monogrammed with your initials or a range of hundreds of emoji character symbols. I was lucky enough to have my little white dinky handbag monogrammed with my initials in gold next to a Rexy emoji symbol. But there are so many varieties to choose from, from pineapple emojis to rocket ships. The leather artisans in store have up to 30 years of experience, which truly brings the original Coach experience back to life for the customer in store.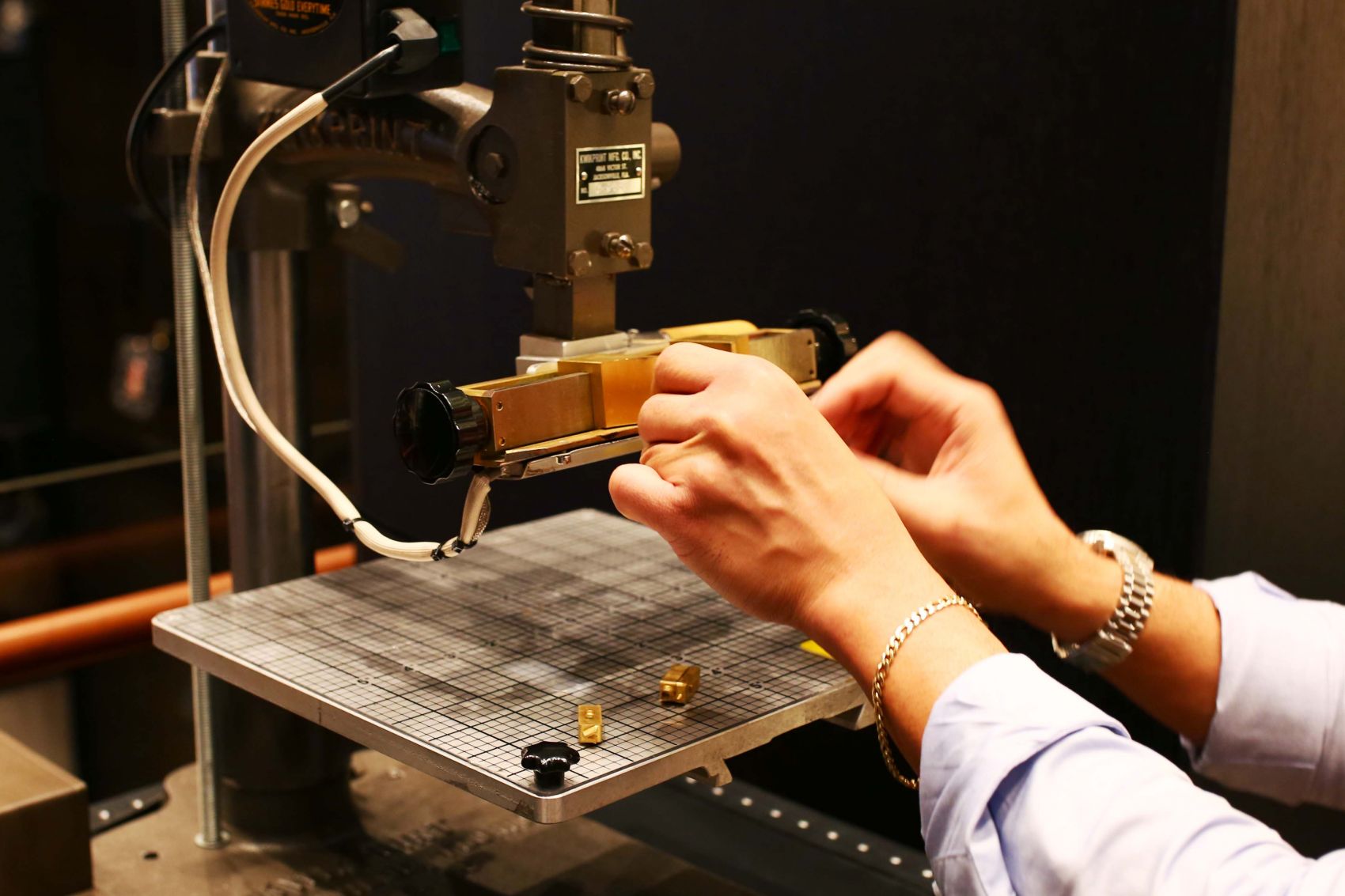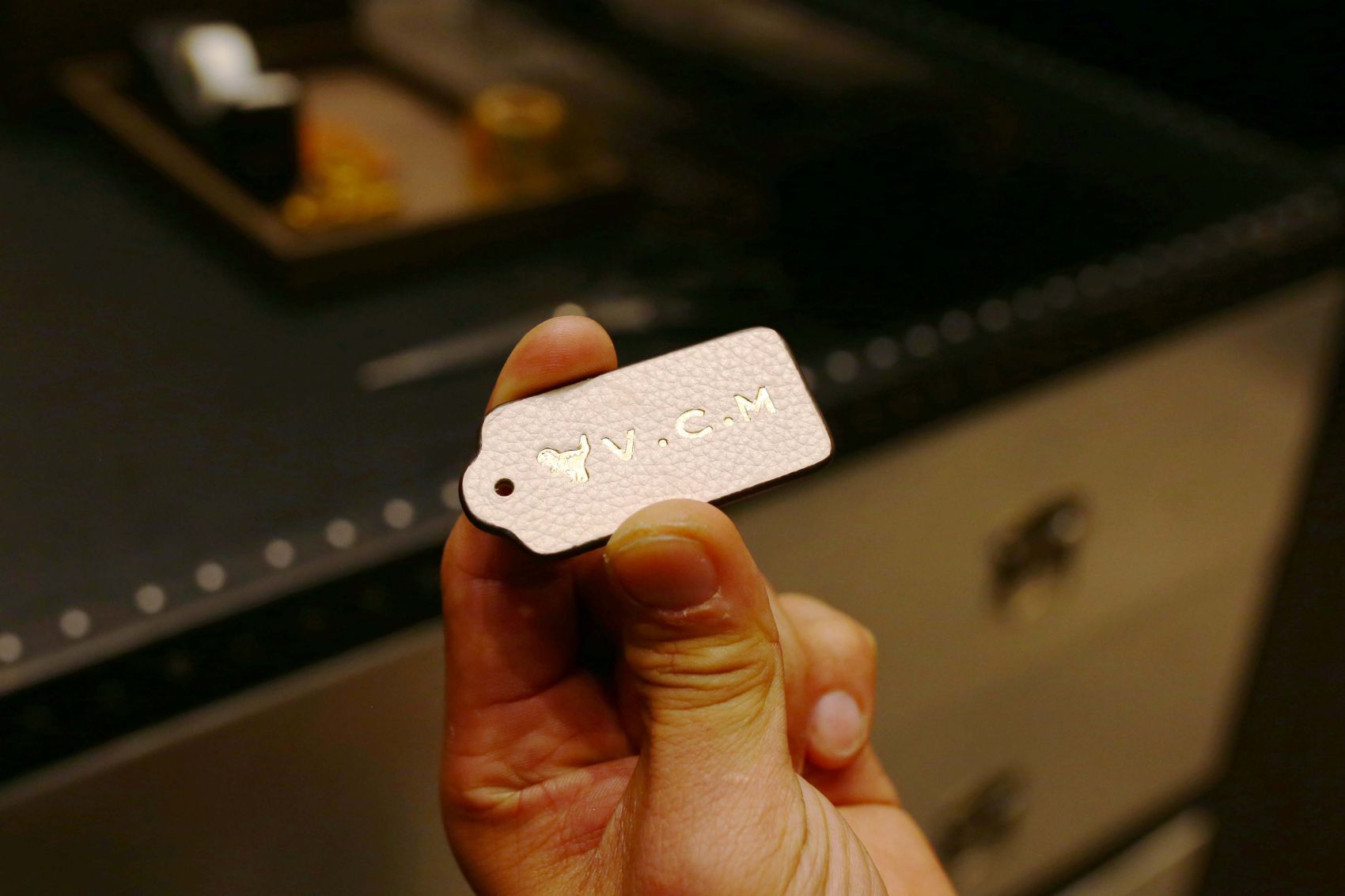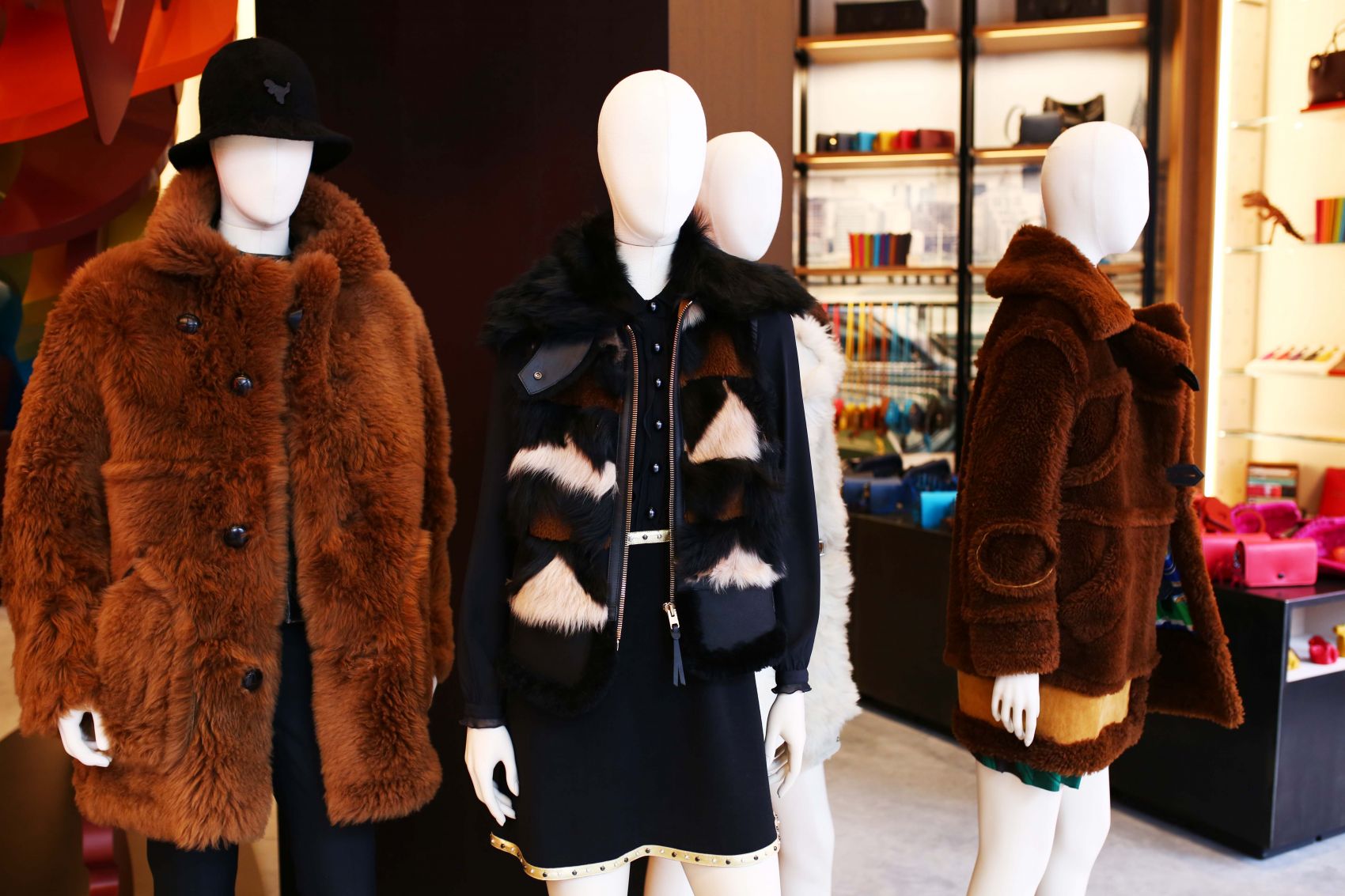 Coach 1941.
The entire Coach 1941 collection is also in store. Down the flight of stairs to the women's and menswear areas, you can shop the beautiful Coach shoes collection in a designated shoe zone, fit with a cosy leather couch. The pewter Harness boots are top of my list of Winter must haves! Or you can wander into the largest room in the store to shop the whole Coach 1941 collection from stunning shearling outerwear to frill embroidered dresses and embroidered jumpers. I couldn't get myself back up again after sitting on one of the white woolly fluffy chairs, and there is a couch in the area for your other half who might be happy to sit and watch you try on everything in the collection!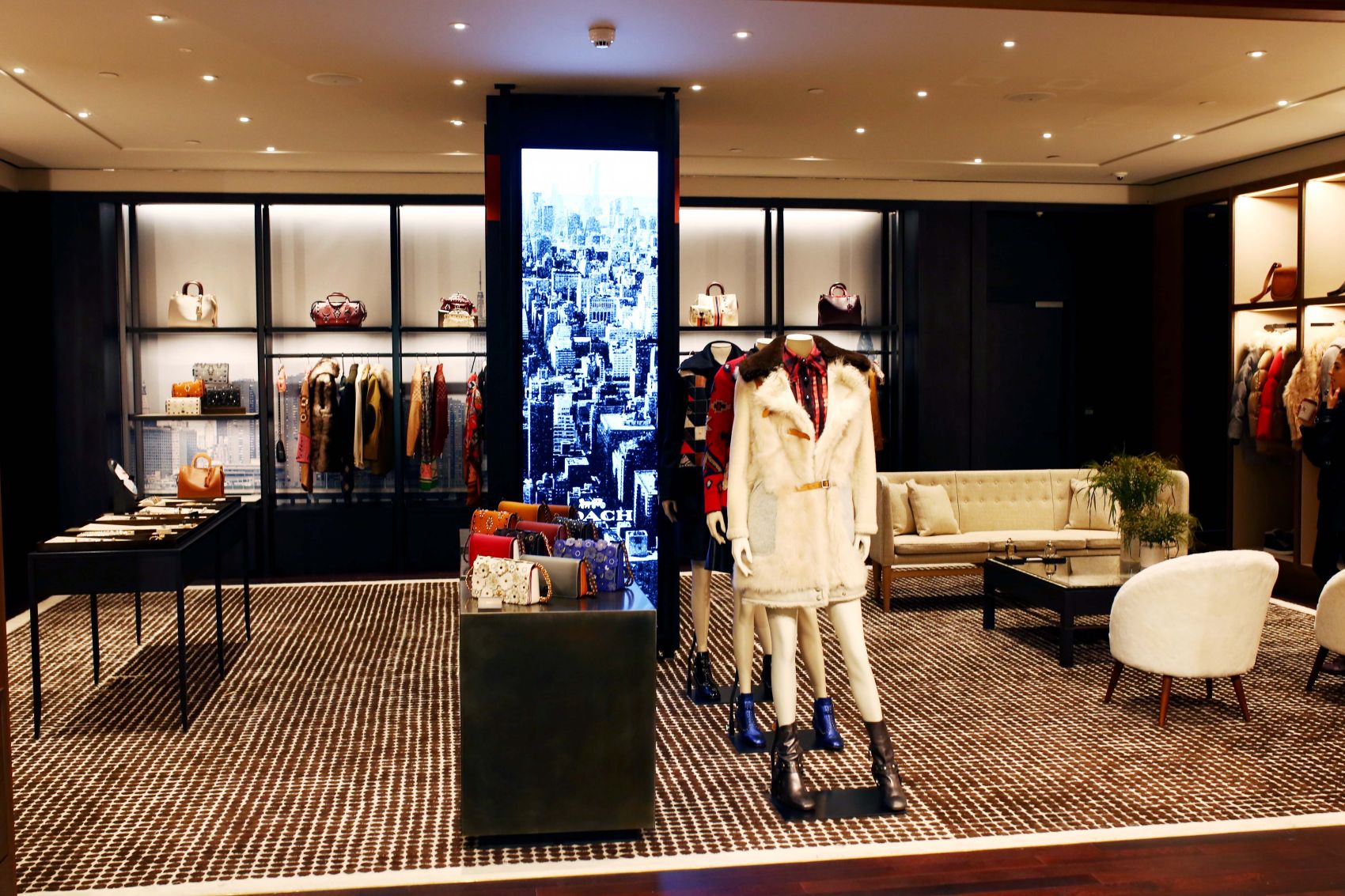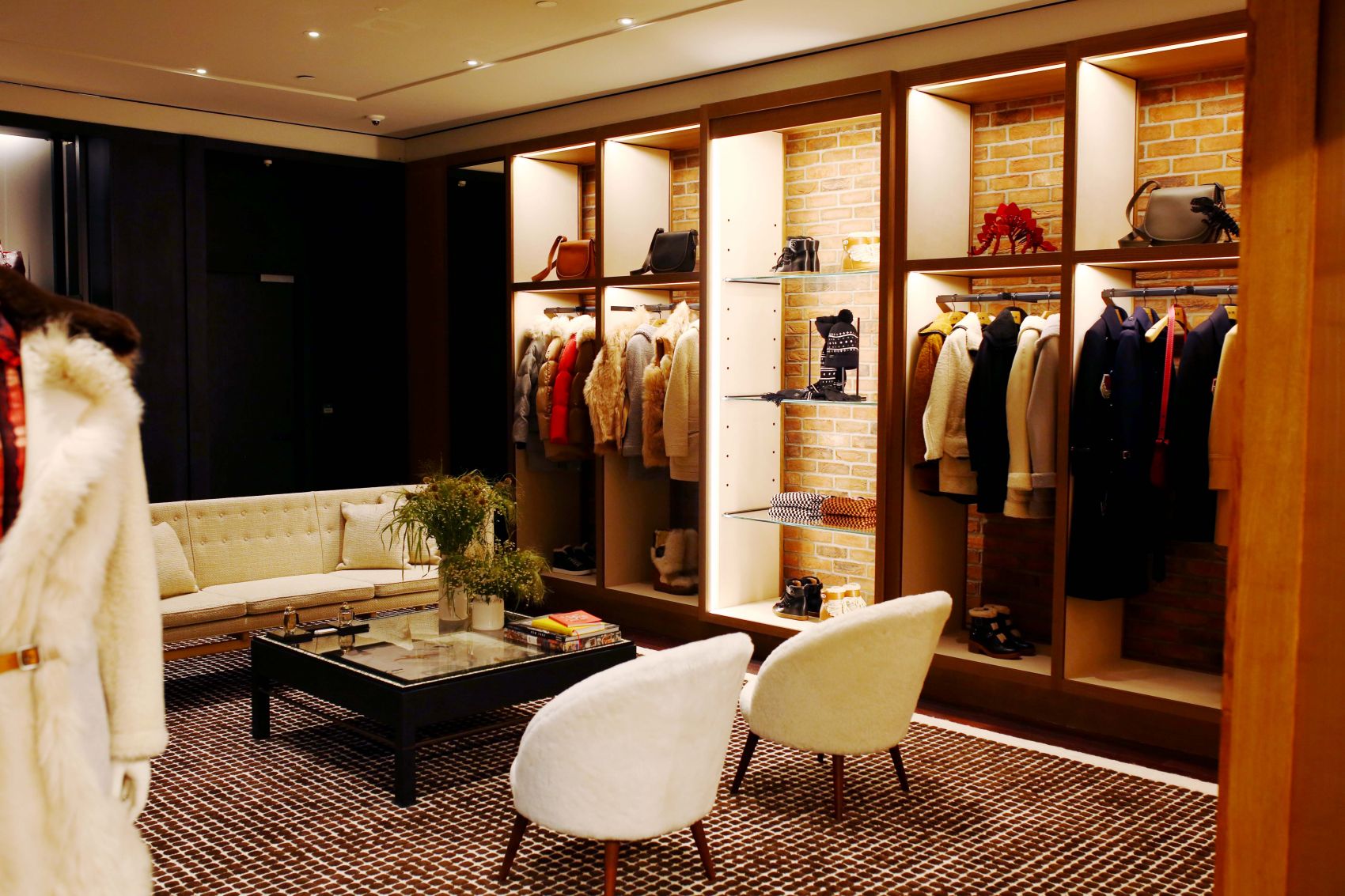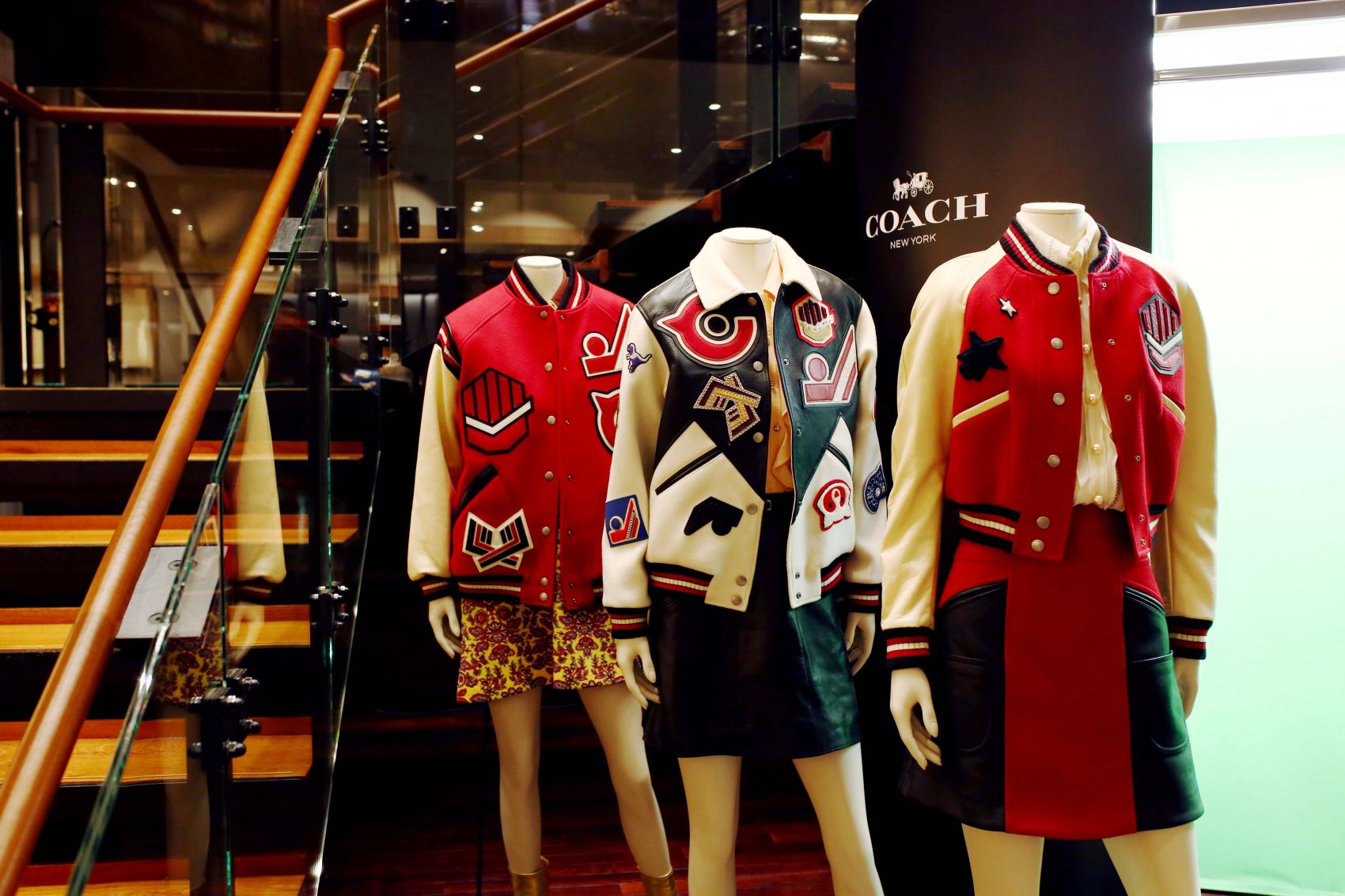 Rogue your way. 
The Rogue bag is the key Coach accessory for the season, in a range of stunning pebbled colourful leathers and a number of sizes from small to large. But within the Regent Street store, you can customise your own Rogue bag from start to finish. Pick the handle colour, the bags interior and the outer colours that you would love the most. Over a beautiful metal table, fabric swatches and an iPad to configurate your bag in 3D, you can sit with a Coach member and design your dream Rogue bag, to be picked up within 6 weeks!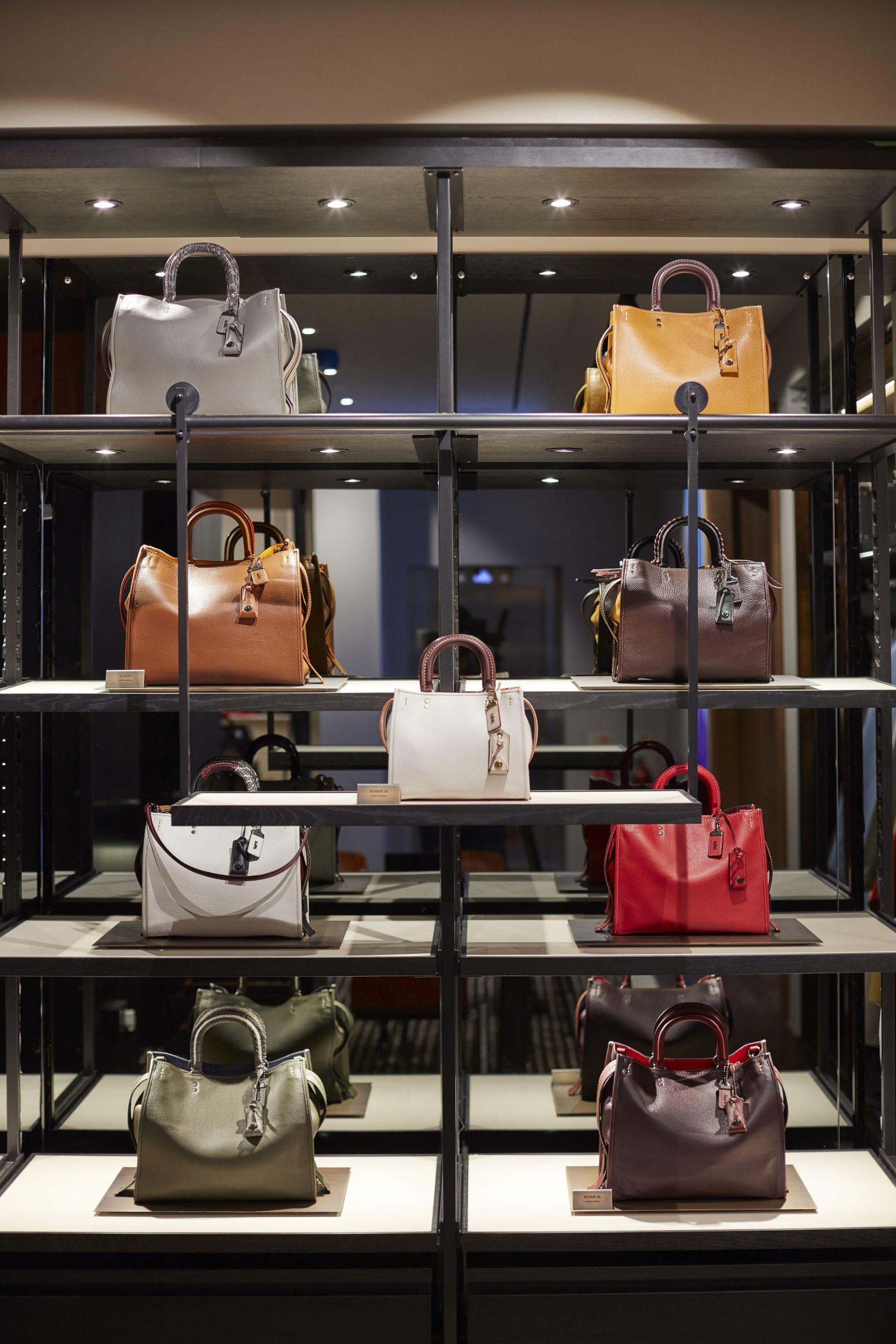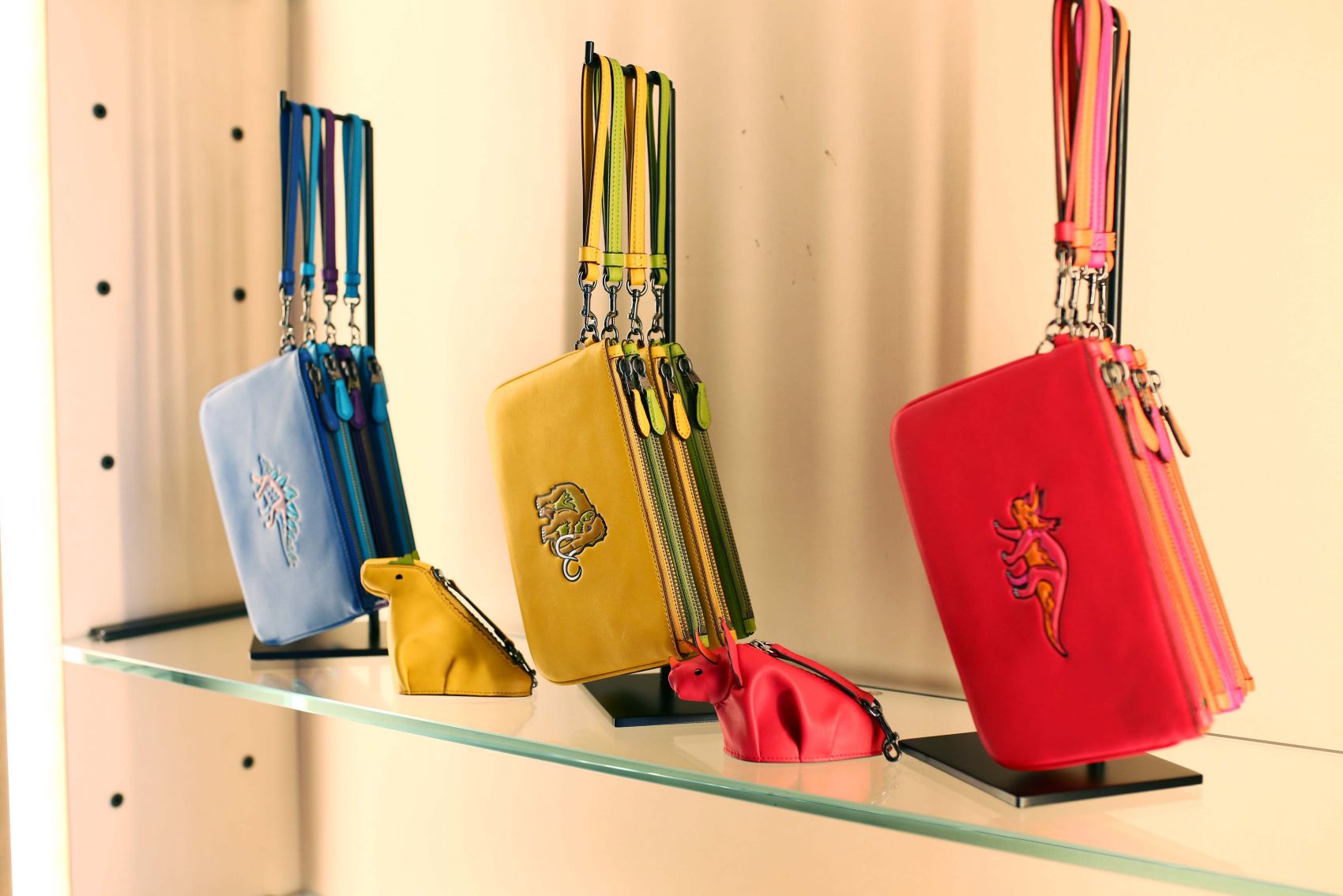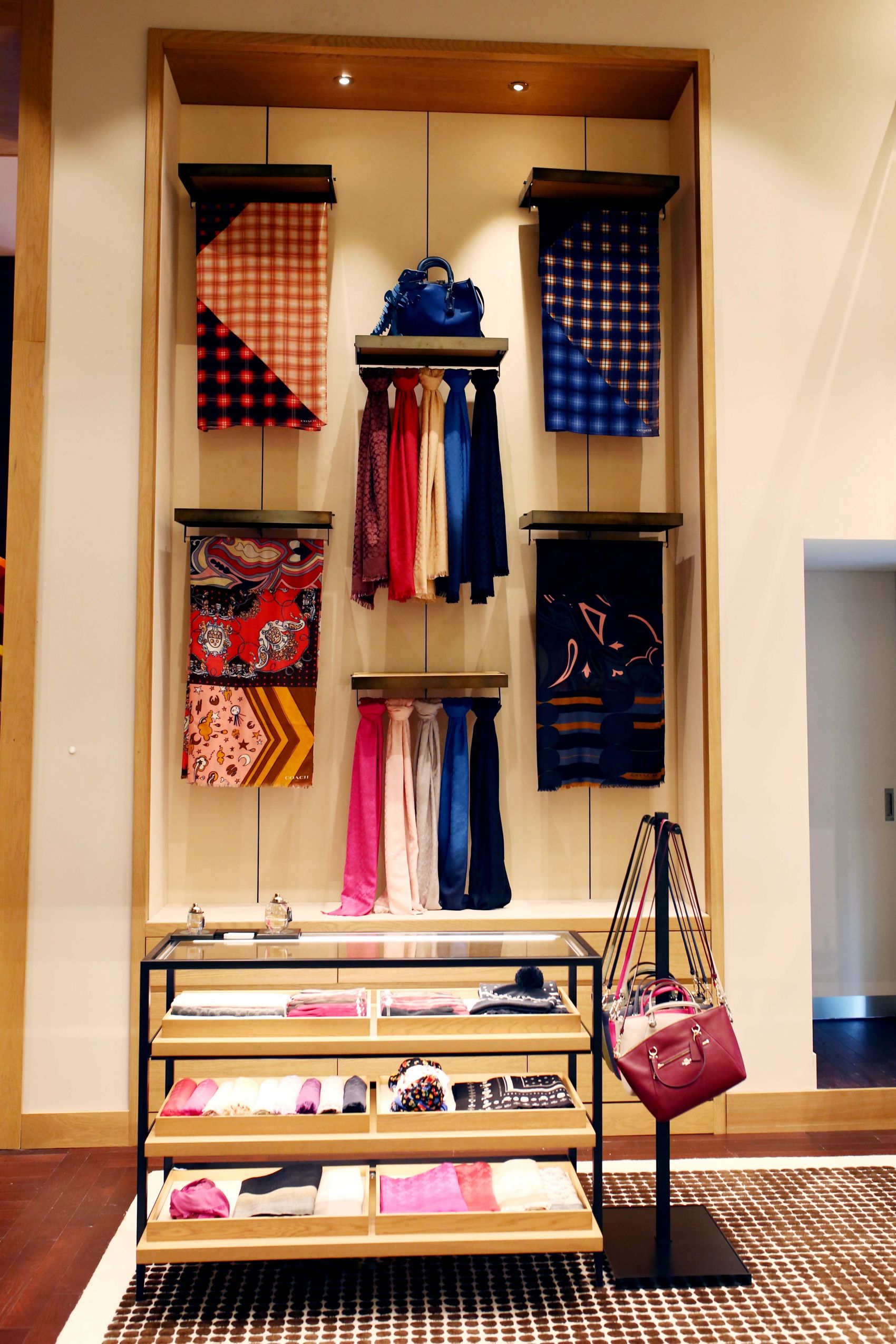 And to learn much more about the history of Coach from the start to the very present, the new hard backed book, Coach : A Story of New York Cool is the perfect companion for the Coach or Fashion admirer. For a closer look at the history of the American leather good's brand, this is a beautifully illustrated volume of photography, sketches and information.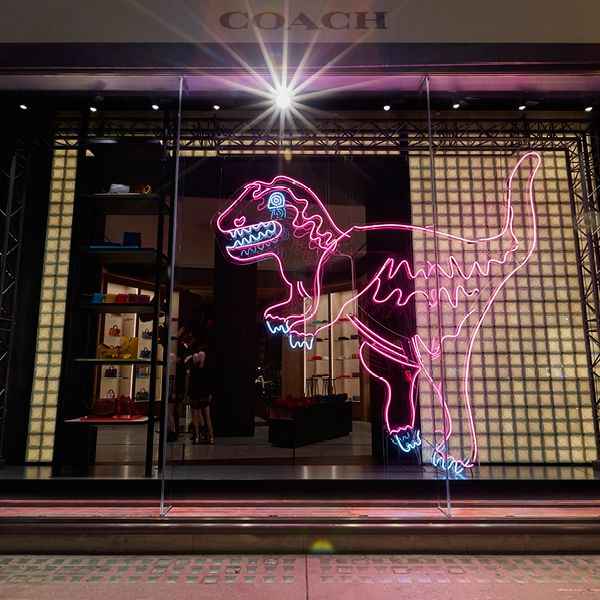 I'd probably go as far as saying this was my new favourite store in the city! The amount of thought and interior expertise that has gone into the design of the store is fantastic, and I've already taken Alex into the store with me to show him how beautiful it is! You have to visit soon!
Sign up here for a weekly catch up of everything Inthefrow