11/10/16
Paris Fashion Week S/S17 Diary
And the End of a Wonderful Fashion Month
Fashion Month is officially over for another six months. Four fantastic weeks of new trends, beautiful collections and star-studded parties and I am buzzing with inspiration for next season! I couldn't tell you which was my favourite week; I had too many wonderful moments. Beautiful shows in London, attending the Armani show in Milan to sitting front row at Giambattista Valli, which you can read about below. Each week was inspiring and unique; and every year it just gets more exciting. If you haven't read all of the latest blog posts around fashion month, including what I wore each day, then have a peek at
the Fashion Insider archives
 to catch up! But for a look at my Paris Fashion Week with L'Oreal Paris, just keep on reading!
This was a show unlike any other I experienced this fashion month. Rather then a catwalk strip of model after model, this was a dance presentation. Interpretive dance meets ballet, with a soundtrack that built an atmosphere around the collection. At the finish, Rabih Kayrouz entered the theatre to thank his dancers to a huge applause, and to what felt like an emotional family gathering. Friends and family, journalists and buyers, all cheering a show that opened their eyes and blew them away. And in honesty, I nearly welled up. You could see it was an emotional and momentous moment for the designer and a memorable experience for the audience. And I was so pleased to have been in the theatre to watch this first hand. There was a mixture of wearable yet eye catching pieces, with more extraordinary, alternative garments that only the bravest could wear. But what struck me primarily was his use of block colour. Stark, fresh white alongside the most perfect shades of sunshine yellow and violet purple. Two of my favourite complimentary colours and just a breath of fresh air. But there were also embroidered cloud patterns that I couldn't keep me eyes off. This was such a beautiful presentation and one that will absolutely stay in my memory.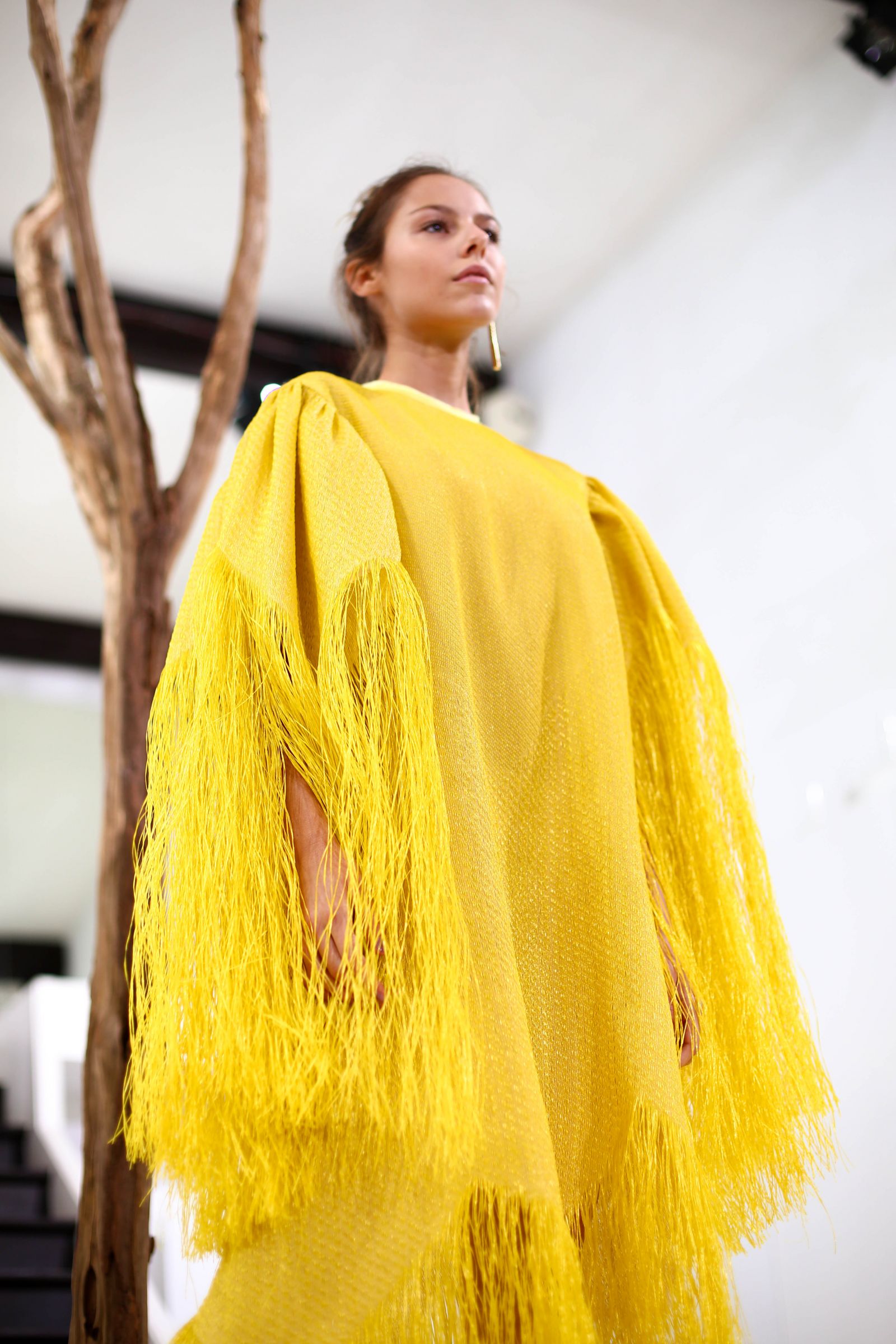 I must admit, I adored the hair styling for the John Galliano show this season. Centre parted, tucked behind the ears with a touch of shine and finished with soft, loose waves by the L'Oreal Paris team. My sort of hair style recently to a tee. But with this show, a number of the models wore head bands and animal masks on their foreheads, to which I'm guessing the designer was trying to tell us all not to take fashion too seriously. Although I must admit it had me slightly bemused at first. Yet, the clothing was once again, distinctive. This season incorporating a number of navy and sky blue items alongside creams, white and black, a number of crystal embellishments and ruffled hem frills. It was pretty and sexy with dashes of lingerie, open blouses and layers of lace. Brave and beautiful.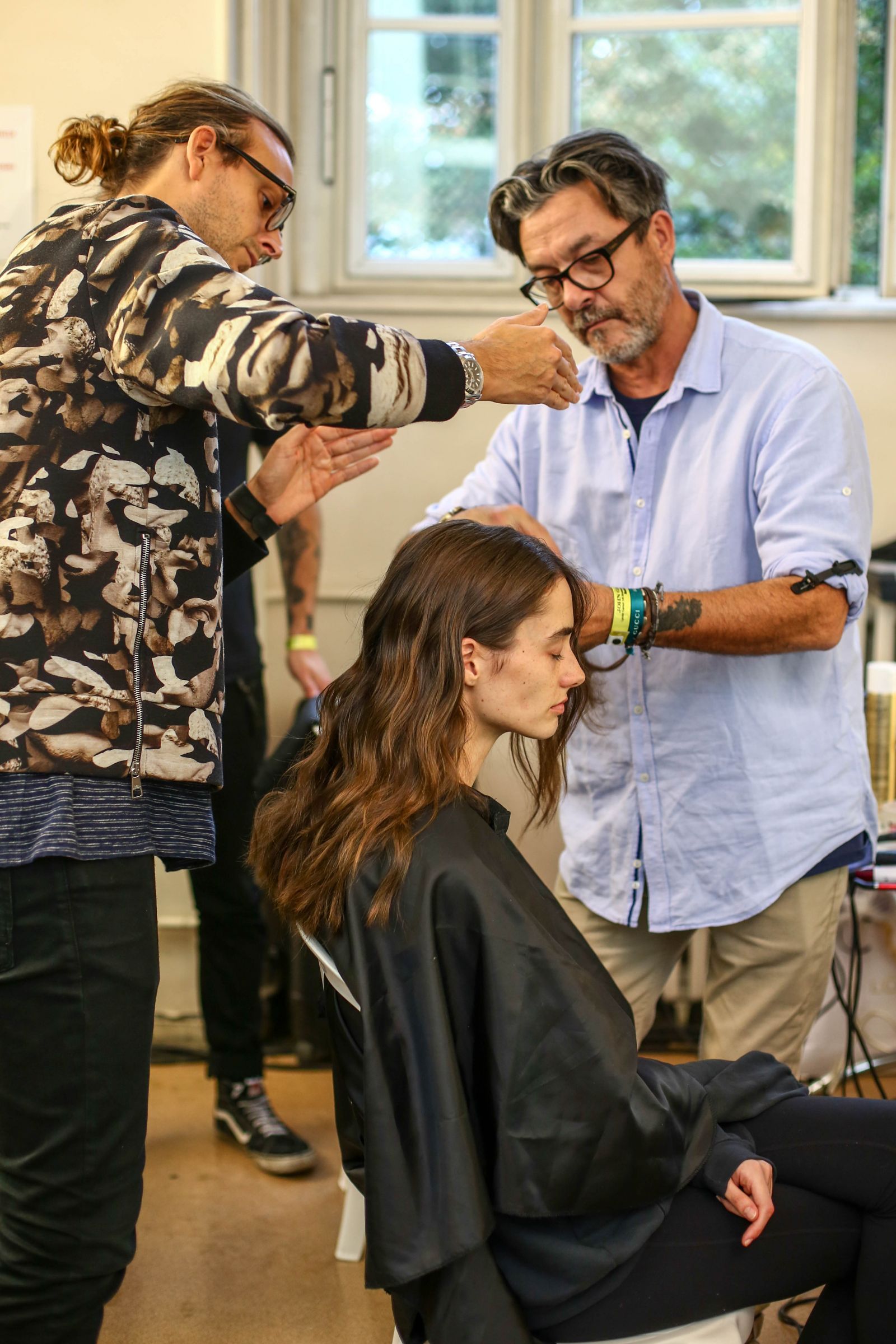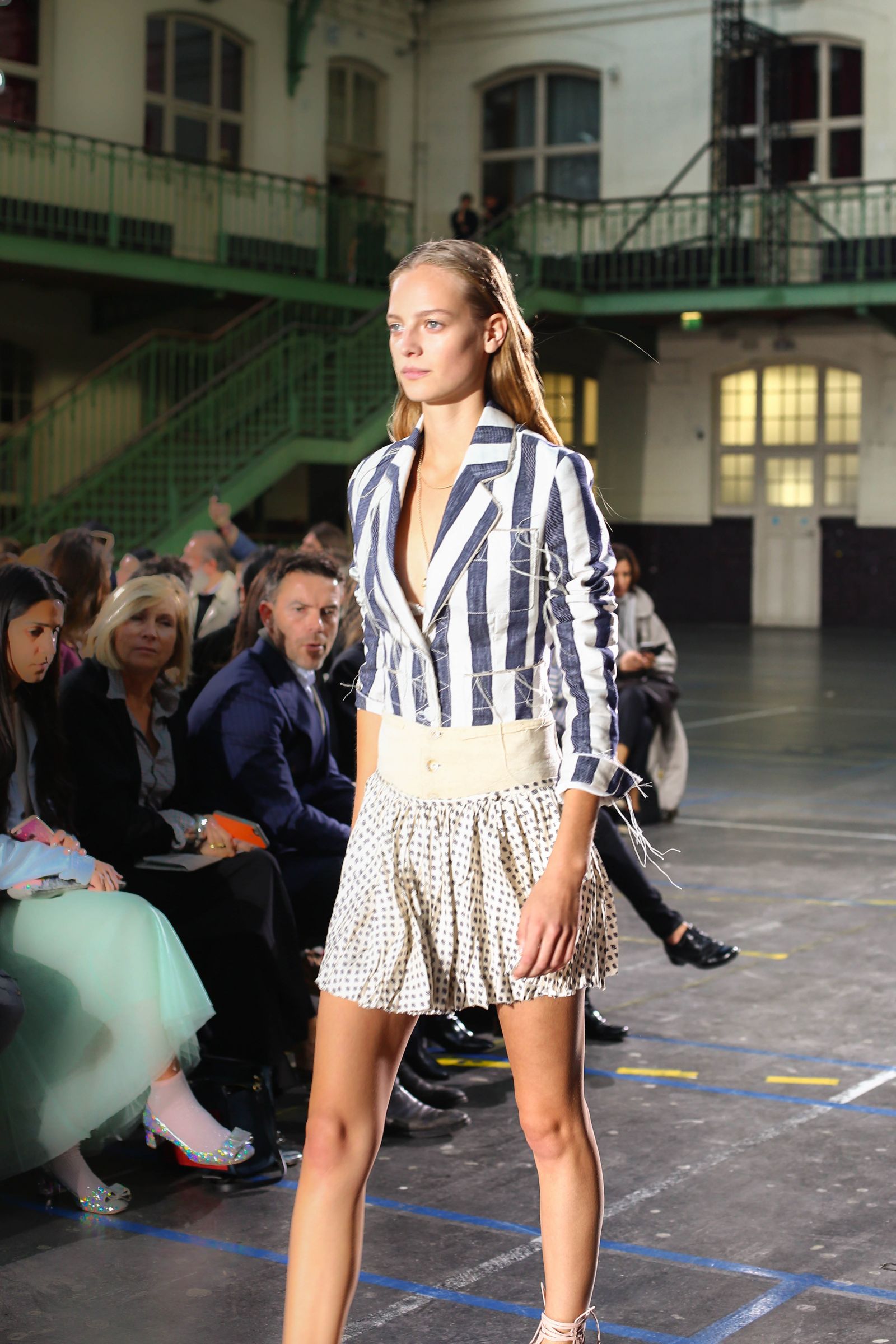 Okay, now I'm excited. For me, this was the most wearable, beautiful and inspiring collection of the whole season. Of course out of everything I personally saw. But it truly blew me away. I sat wide eyed and lustful, watching each piece walk before me and mentally adding them to my shopping basket. The floral white boots, the intricate lace fabrics, the ruffles. It was dreamy! Gigi looked flawless as per, but honestly I hadn't even realised that she was walking before me due to my eyes firmly set on what she was wearing. The heels were tall, thin and platformed, and the boots were calf length, tall and pointed; I could not keep my eyes off of them. But for me, it was the classic romantic fabrics, lace, patterns and frills that sent my heart a flutter. Giambattista Valli certainly knows how to create beautiful, feminine clothing, and this year he stole the show. Each and every floral fabric was chosen perfectly, whether it was print, jacquard or woven lace. There were maxis and minis galore, stunning pleats and ruffles and a intricate crystal embellished honeycomb mesh dress, worn by the one and only Gigi. There was everything in this collection for the feminine, floral dress worshipper, aka, me. And I left the show well and truly inspired for a Spring filled with floaty, frilly maxi dresses.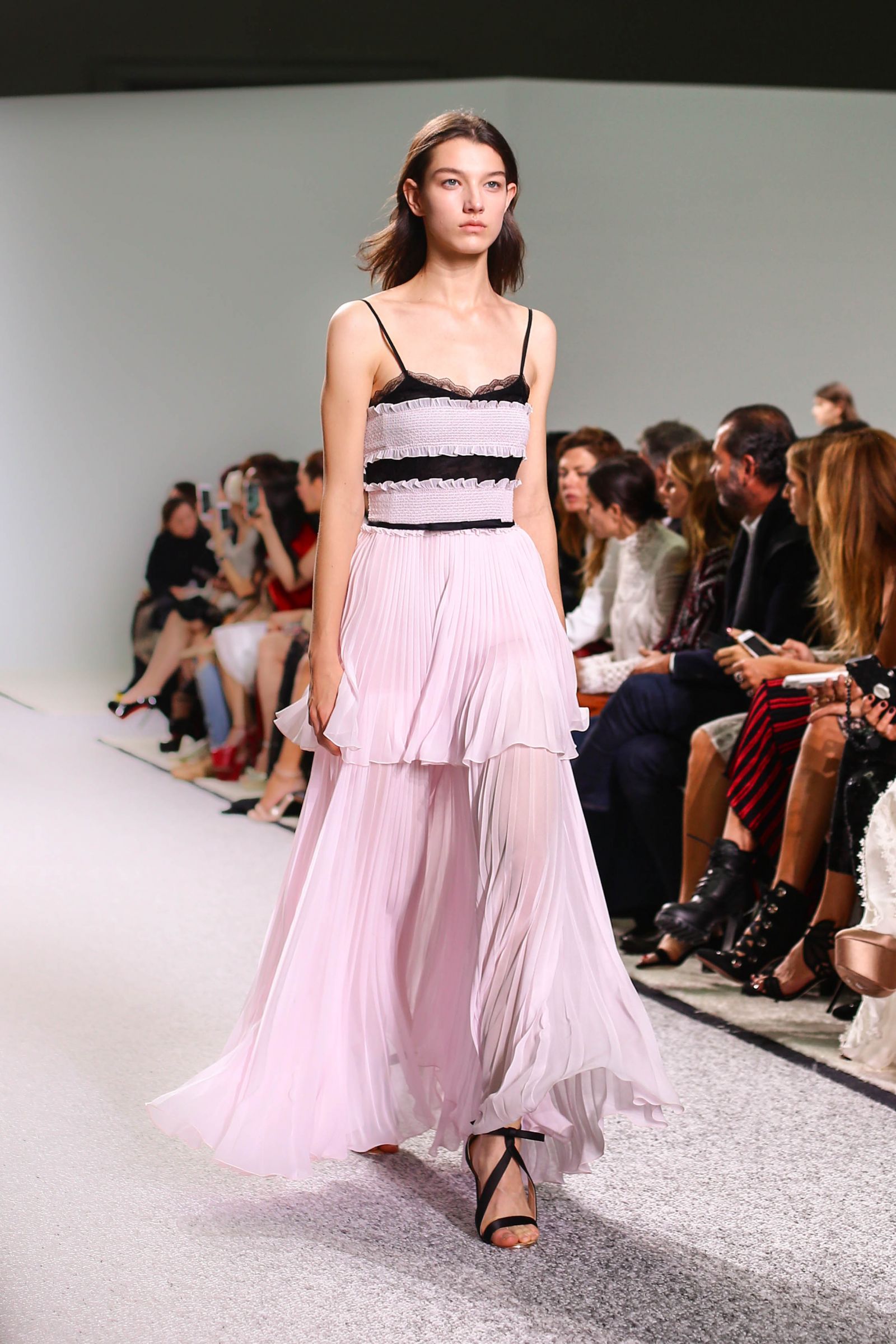 And I rounded off my fashion week with Olympia Le-Tan. A designer with an eye for illustrations and print and this collection certainly continued this trend. Bold illustrated artwork adorned her famous book clutches and cute rounded mini bags, but also ran throughout the whole collection on jackets, jumpers, mini dresses and collars. Everything was alive with colour, flamboyance and vibrancy and fit well with the aesthetics of the dark Paris club we were sat inside. With the rainbow prints, high neck mini dresses and platforms there was a definite 70's vibe. And it was so fun to see something a little more eccentric and vibrant for Spring Summer 2017!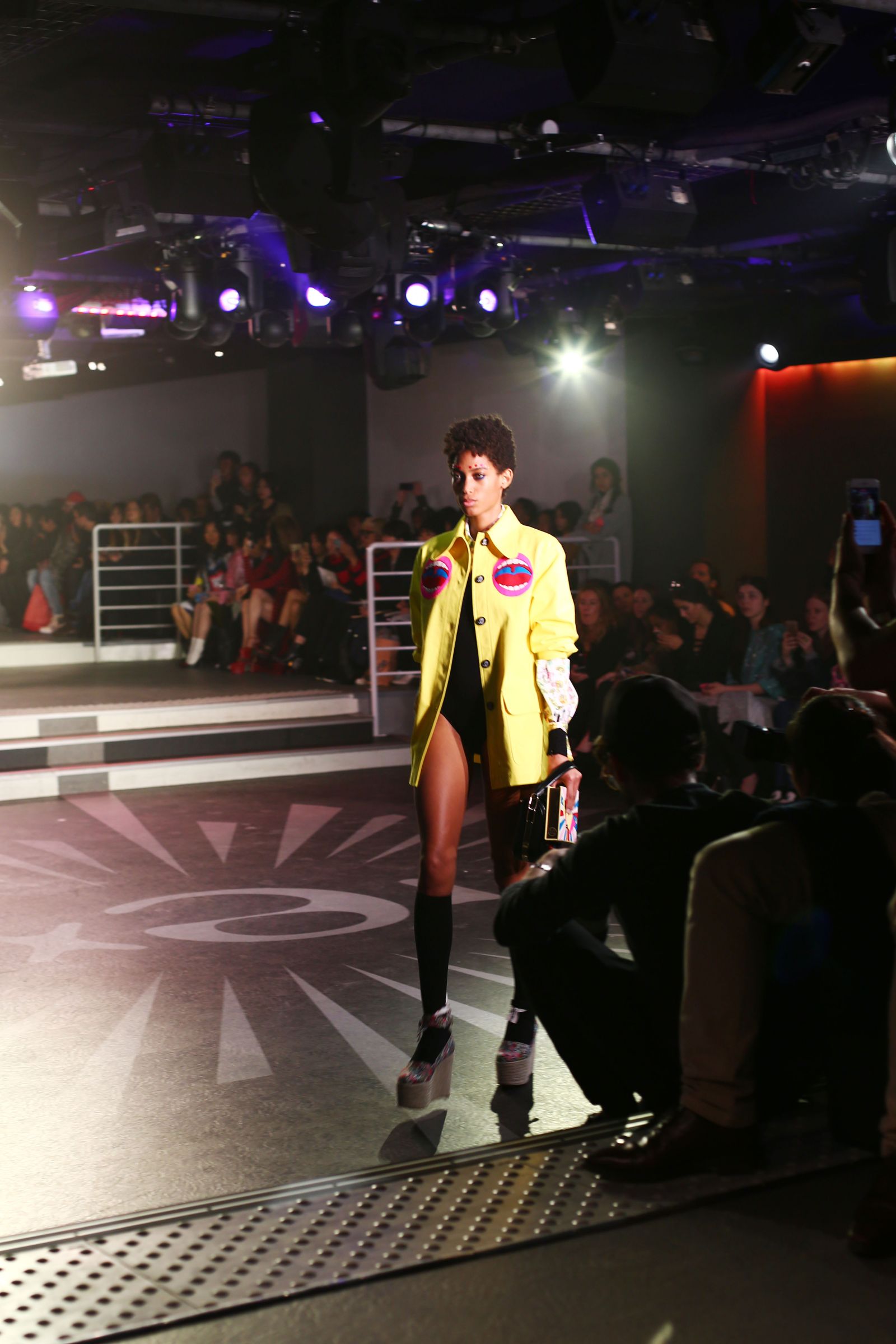 So, you have had a peek at London Fashion Week, the Armani show at Milan Fashion Week and now Paris Fashion Week! Which was your favourite city of shows, AND what was your favourite collection of the season?
Sign up here for a weekly catch up of everything Inthefrow