30/10/16
Autumn Wardrobe Essentials
Coats, Fabrics and Accessories
As we speak, I'm packing for my next trip to Boston. I cannot tell you how excited I am to be in the most Autumnal area of the world over this colourful month. Boston and New England are known as the places to be if you're looking for the most beautiful Autumnal landscapes. But until then, we did find some beautiful Autumnal scenes around Notting Hill on the day I shot these images.
The trees were lit up in oranges and reds and there was a brisk feeling to the air that I adore at this time of year. And therefore my new Aviator and chunky knit were put to the test. I was snug and cosy and feeling really confident in my head to toe Autumnal clothing. So I couldn't wait to share them with you. For me, these are the four pieces you need in your wardrobe for Autumn/ Winter 2016!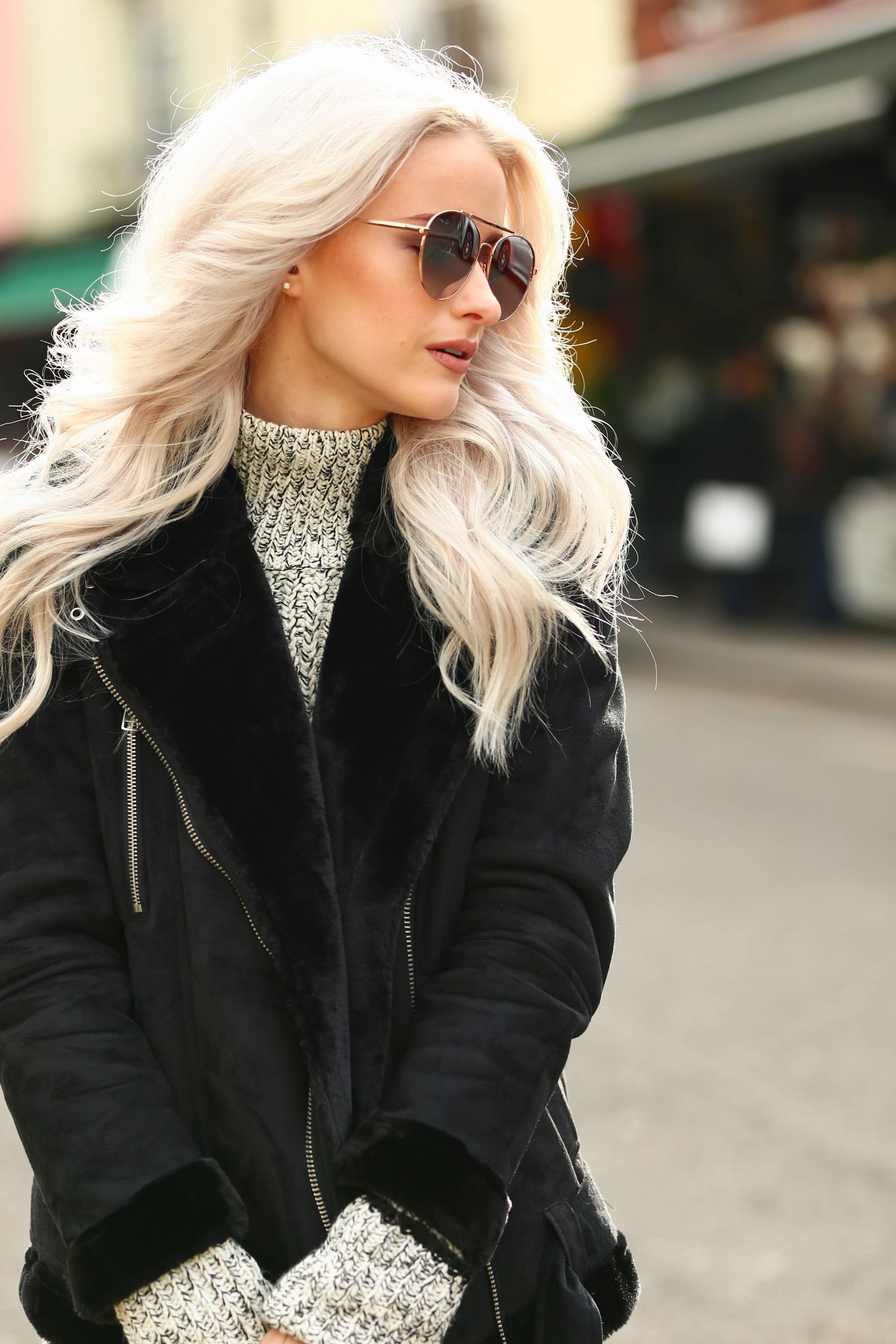 The Shearling Aviator 
It's warm, stylish, chic and a year round favourite. But for Autumn, I always gravitate towards an Aviator jacket as my easy, throw on piece. When I'm nipping out, and want to grab one jacket fast that I know will pull my casual look together, this is it. Last year I had a stunning grey aviator and this year I'm opting for black. Whilst the black aviator is appearing in the majority of retailers right now for the colder seasons, this is by far the best quality and most affordable version I have seen!
The Chunky Knit 
Yep, I know. I own about 50 funnel neck chunky knits. I can't help myself. They're too cosy and comfy to not wear every single day of Autumn and Winter. I adore clothing that accentuates the neck, and have always opted for anything turtle neck. Even back when turtle neck sweaters were generally only seen on your Uncle. I know my Uncle Geoffrey definitely loved a good turtle neck back in the day. But for me, they're a shape I wear daily – who wants a cold neck! This is one of the best chunky knit jumpers I have seen so far – and trust me I am looking at every retailer for the best right now!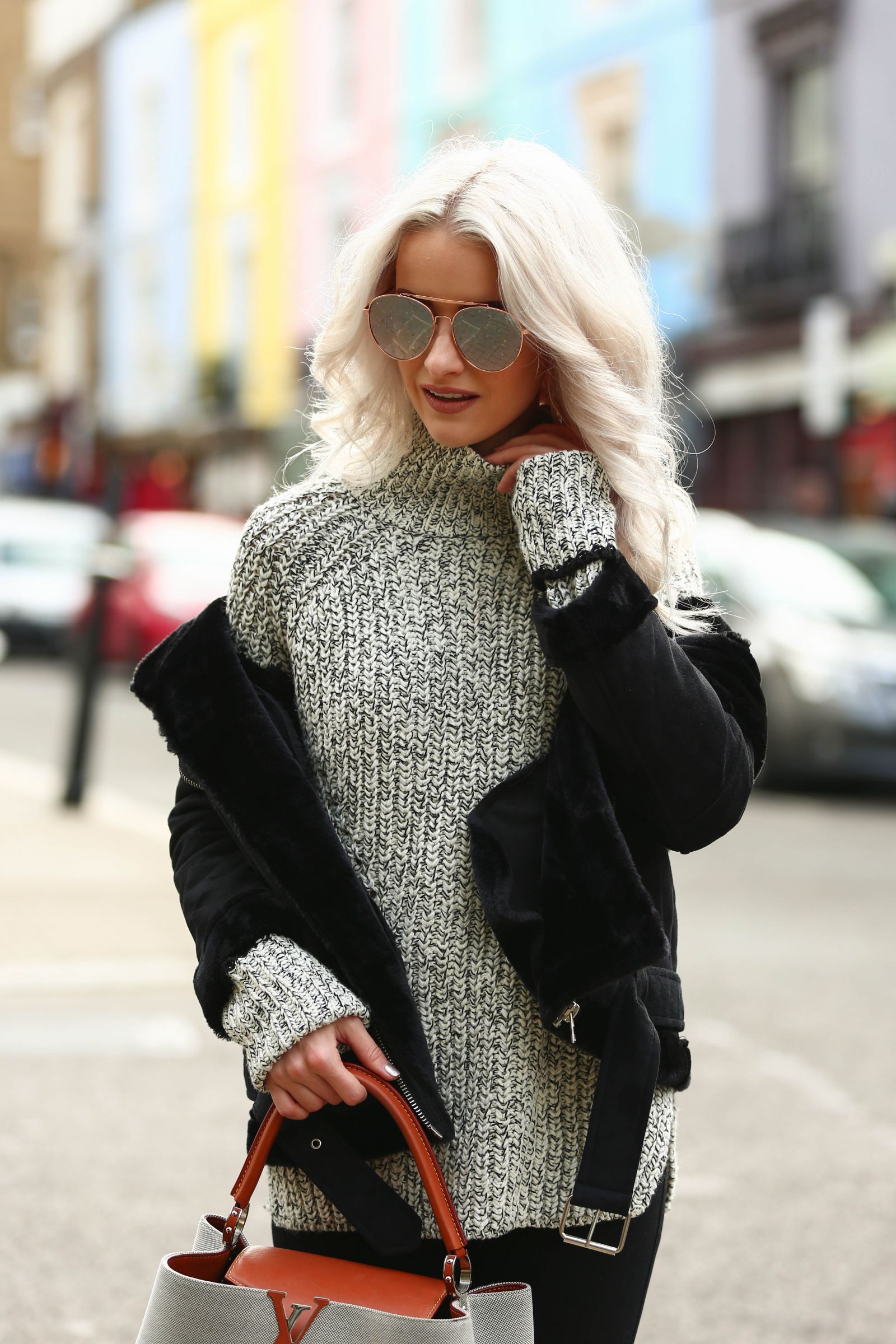 The Plain Black Jean
I'm a jeans girl. I don't care how many other people or bloggers think that jeans are that lazy option. You know what, they are, and they look darn great too. They're simple and easy and dressed with the right shoes and top can make you look off duty model. Or at least I like to imagine. Ever since I saw Victoria Beckham rocking the jeans with a plain white shirt and heels years ago, I was hooked. Off duty chic clothing is what I'm all about. And you cannot beat a pair of jet black, skinny jeans. These are by far the best, hands down.
The Velvet Floral Boots
Hell yes for embellishment this season. I adore patterns, sequins and anything intricate and the boots market got it all going on this season! There are so many wonderful heeled boots in the stores for Autumn, from baroque prints to William Morris inspired patterning. And my favourite styles are those in velvet. Velvet is huge for the season, and when paired with some floral patterning and sequins, well we got something pretty darn special.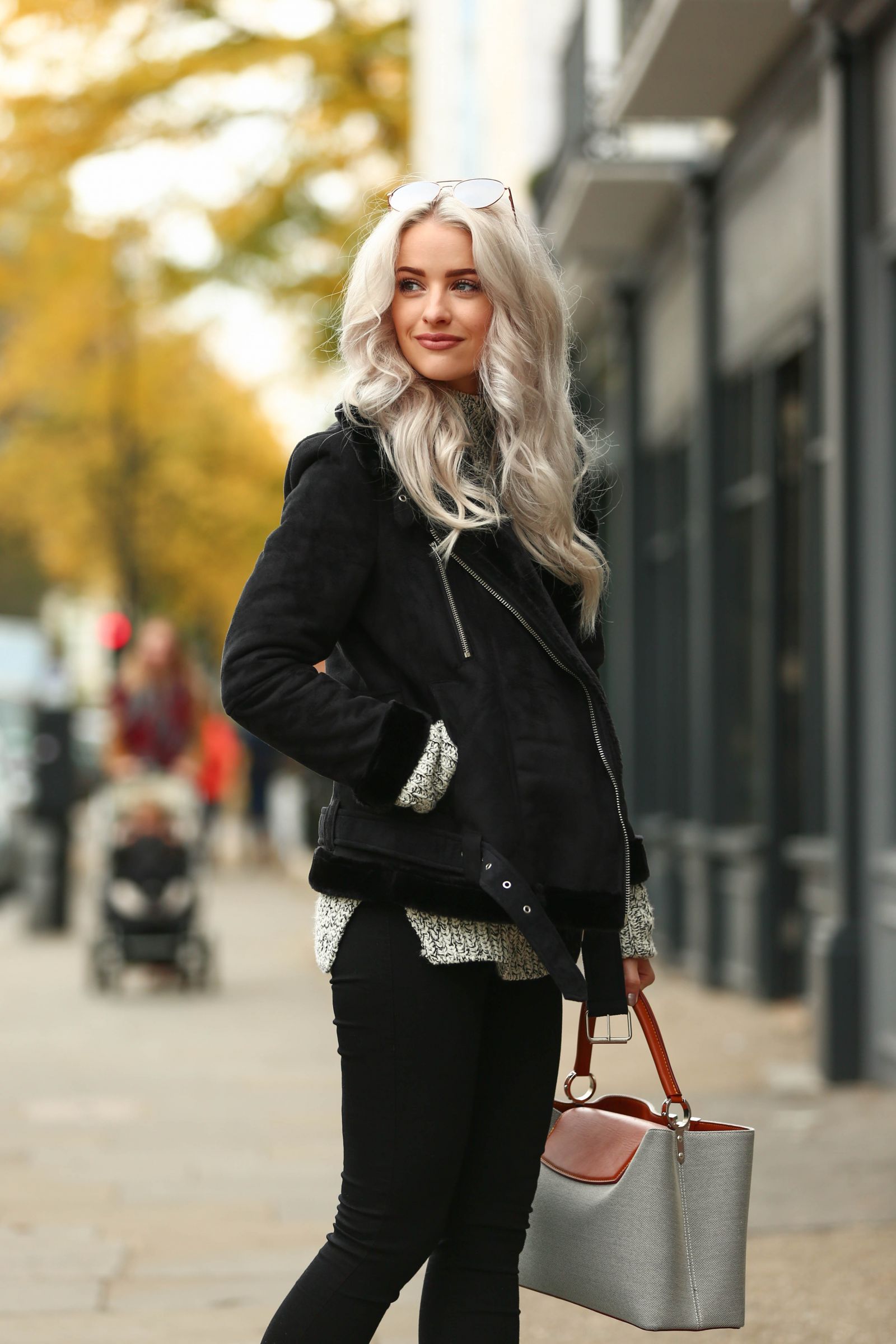 My favourite season of the year is well upon us now and I cannot wait to get styling these pieces for every day! They're such simple and easy options, but with the right outfit they can allow you to feel comfortable, warm and super chic. Plus these options are all from Topshop and much more affordable than so many I have seen! Topshop's coat selection this year is so fantastic, and I can't tell you how many pieces I really would love in my wardrobe. This suede jacket is everything! I really hope you've found a piece you love!
Sign up here for a weekly catch up of everything Inthefrow