02/10/16
4 Confidence Boosting Swimwear Styles
Swimwear Styles For Early Autumn Sunshine
You may have seen on the blog last week that Alex and I are heading off to the Maldives again soon for a little R & R and of course to make sure we have some beautiful blog imagery for the month of October. I am SO excited to feel the sand between my toes again in such an idyllic part of the world and to bring you some fresh style posts with some exciting new wardrobe additions.
While brainstorming about the amazing content we are going to be able to shoot/film while we're away, I suddenly remembered these beautiful images from Kirini, My Mykonos Retreat still hadn't made an appearance on the blog, so in an effort to get up to date before our next adventure I thought I would put together a blog post about some favourite swimsuit styles I am loving right now that help me feel my best.
Most of us might not be thinking of a sunshine break right now as we're all plunged back to reality after the Summer sun but there's nothing quite like leaving a rainy England behind late in the year and being able to fill your Instagram feed with some beautiful blue holiday snaps. Now don't get me wrong I love the chance to snuggle up at home with a hot chocolate (extra marshmallows of course) and a cozy blanket just as much as the next person but I also can't say no to picking up a couple more beautiful swimsuits for some early Autumn sunshine and beyond.
Below you'll find 4 of my favourite styles to wear right now and the reasons behind why I love each one. I've also searched my 'go to' brands and selected 10 more of each to give you some inspiration for that last minute holiday this year or even for next. It's never too early to get excited about your next sunshine break!
The Triangle Bikini is probably one of my favourite styles to wear on a beach holiday. I love the ability to mix and match tops and bottoms and be able to find a look that is perfect for me. A Triangle Bikini with a tie fastening like this one from Seafolly gives me even more scope to find the ideal fit for both my top and bottom half.
The Cutout Swimsuit is a clear favourite for me as there is just so much choice to flatter so many different body types. From a cutout to highlight your chest to one that slims the waist you can find so many, even this late in the season, that one is bound to make you swoon. This leaf print one from Mara Hoffman is a current love of mine with a deep V to the front and sides.
I think my love of the Balcony Bikini heralds from my great memories of working at Roxy when I was younger back home in Manchester. There's something I find so flattering about a sporty cut of bikini that fills me with the need for a little adventure and maybe some water sports too! This one from PilyQ has the best of both worlds, a fun fruity print with a balcony top and it's reversible.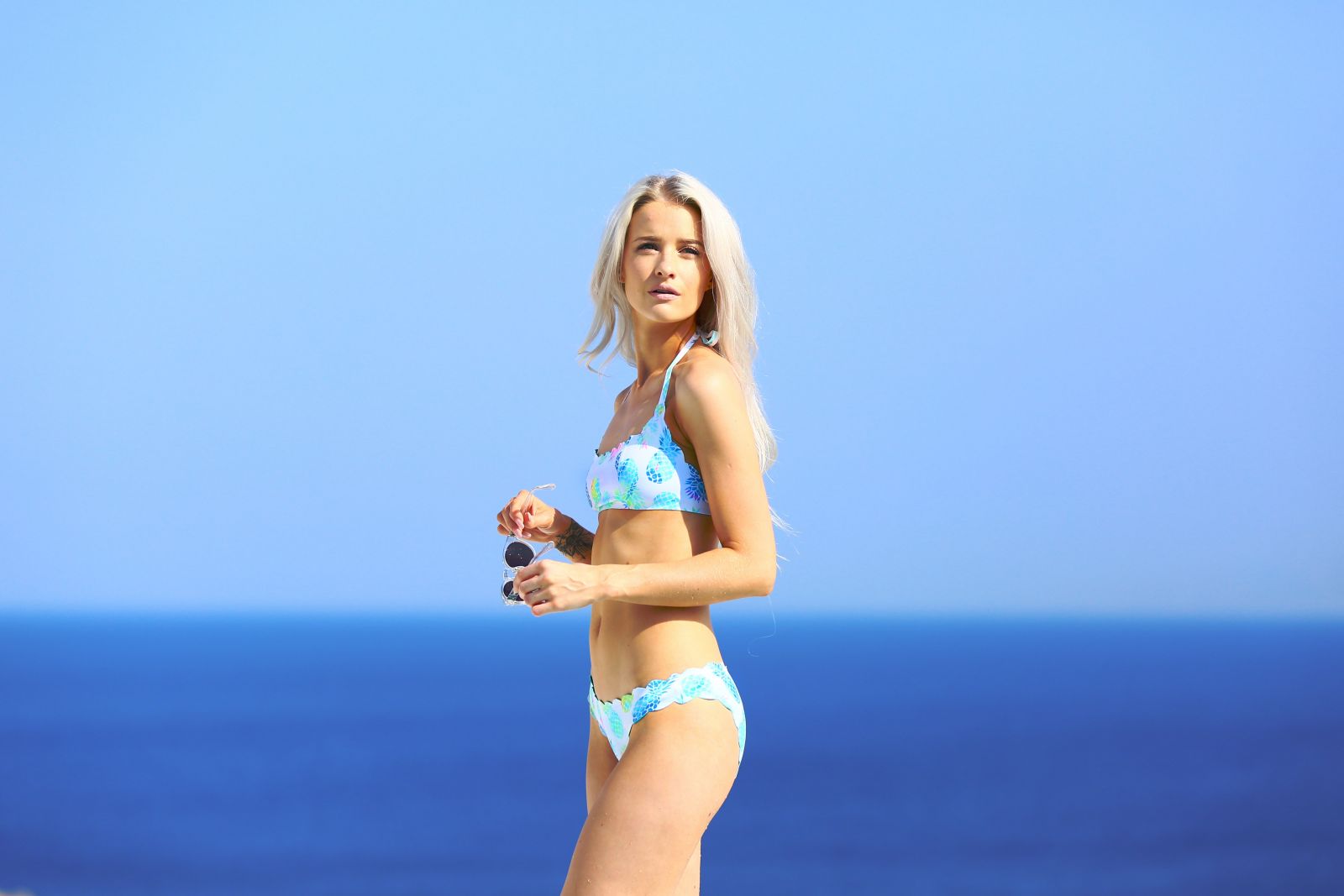 And last but not least the classic swimsuit. Again a style that comes in so many designs and cuts to ensure it's oh so flattering. I've chosen some of my favourites below, one particular shape you'll find below with the high racer neck makes me feel my best on days when I want more coverage than a bikini offers. This Jaded London dream catcher swimsuit I love to also style with shorts as a body away from the pool.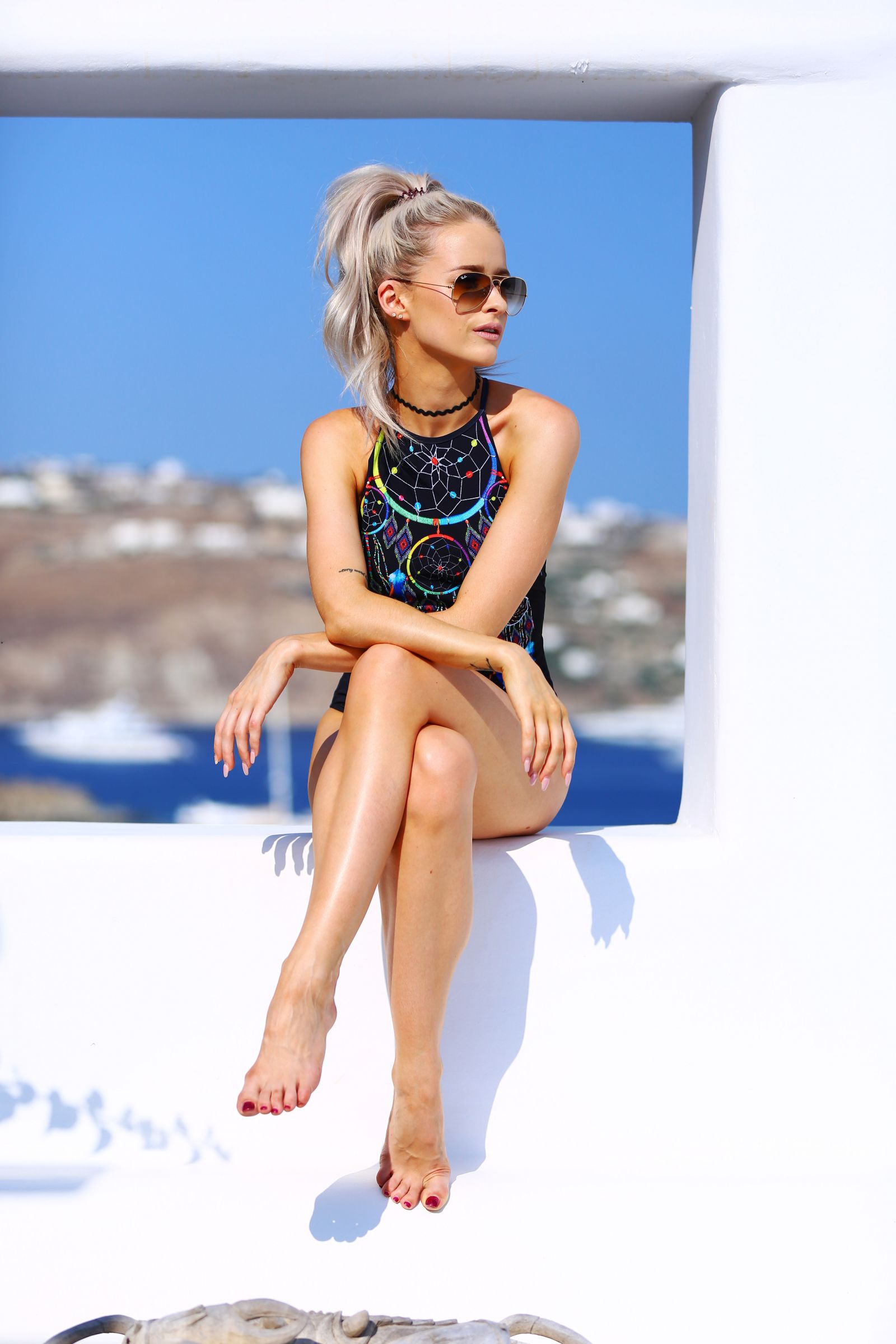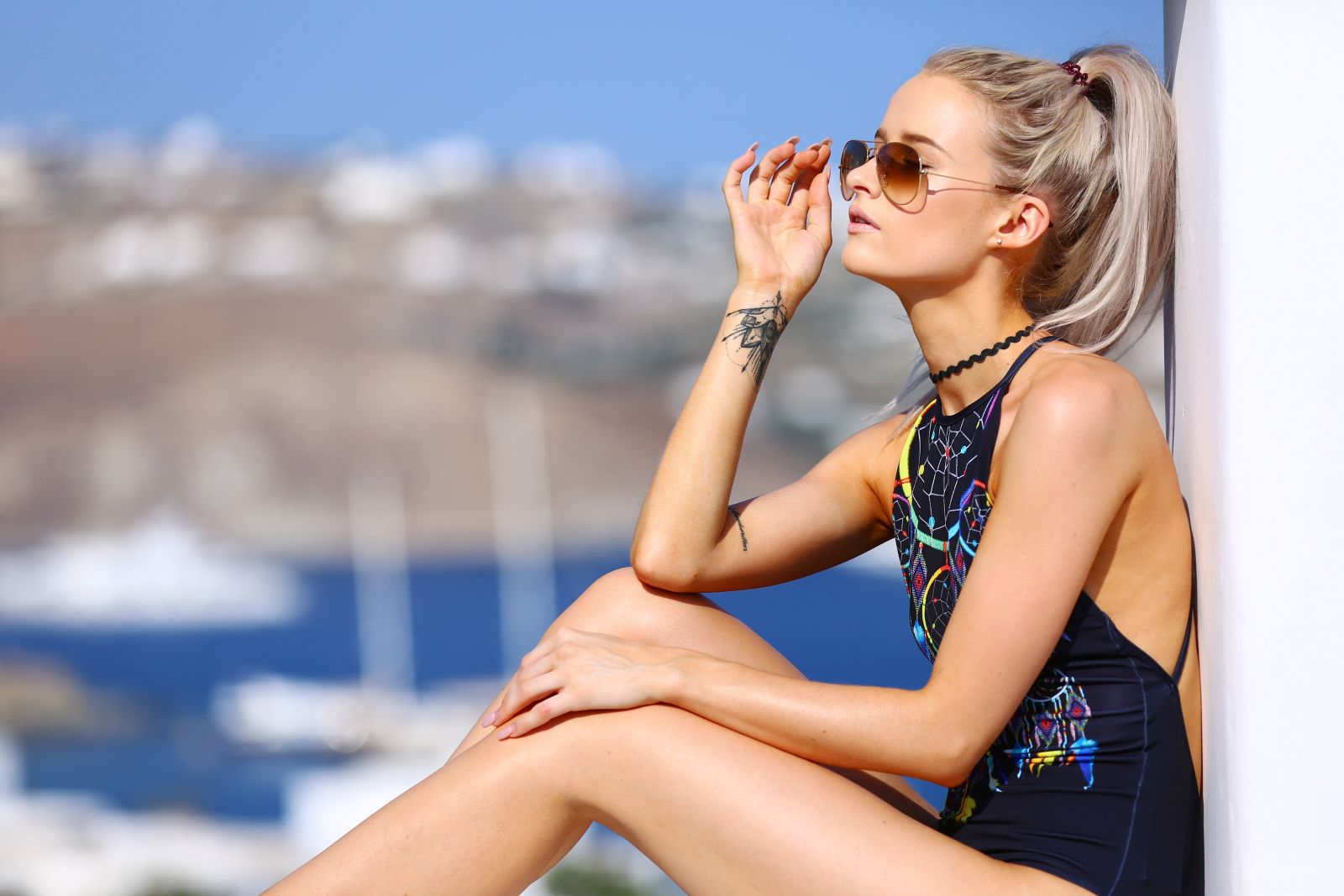 Shots taken during an amazing stay at Kirini, My Mykonos Retreat, Mykonos. A beautiful luxury hotel comprising of 18 premium rooms and suites, set into a tranquil and secluded slice of Mykonos. Only 15 minutes by car to the centre of Mykonos Town, this retreat allowed us to lap up the sunshine and quiet in the day and opt for a louder evening if we preferred. Look out for a full write up of the hotel really soon!
____
What swimsuit styles help to boost your confidence? No matter your size or shape, you deserve to feel your absolute best when you're spending quality down time in the sunshine – so maybe it's time to try something new?
Sign up here for a weekly catch up of everything Inthefrow