21/09/16
LFW Trend Spotting
For Spring/Summer 2017
As you may have read earlier on in the week, I took London Fashion Week in my stride this season. And honestly, loved every single moment. Granted I was busy throughout, but I actually got time at home in the evenings to sit and eat, watch an episode of Sons of Anarchy AND still have time to edit photographs from that day! Usually I would be home super late and working on my edit all night and morning until an early start woke me the next day.
This year I had the chance to attend a number of wonderful shows and presentations for a selection of brands that I wear regularly and absolutely adore. And thus I wanted to share my favourite pieces, the best outfits I saw and throw some opinions out there as to what you might be seeing in the stores next Spring/Summer 2017!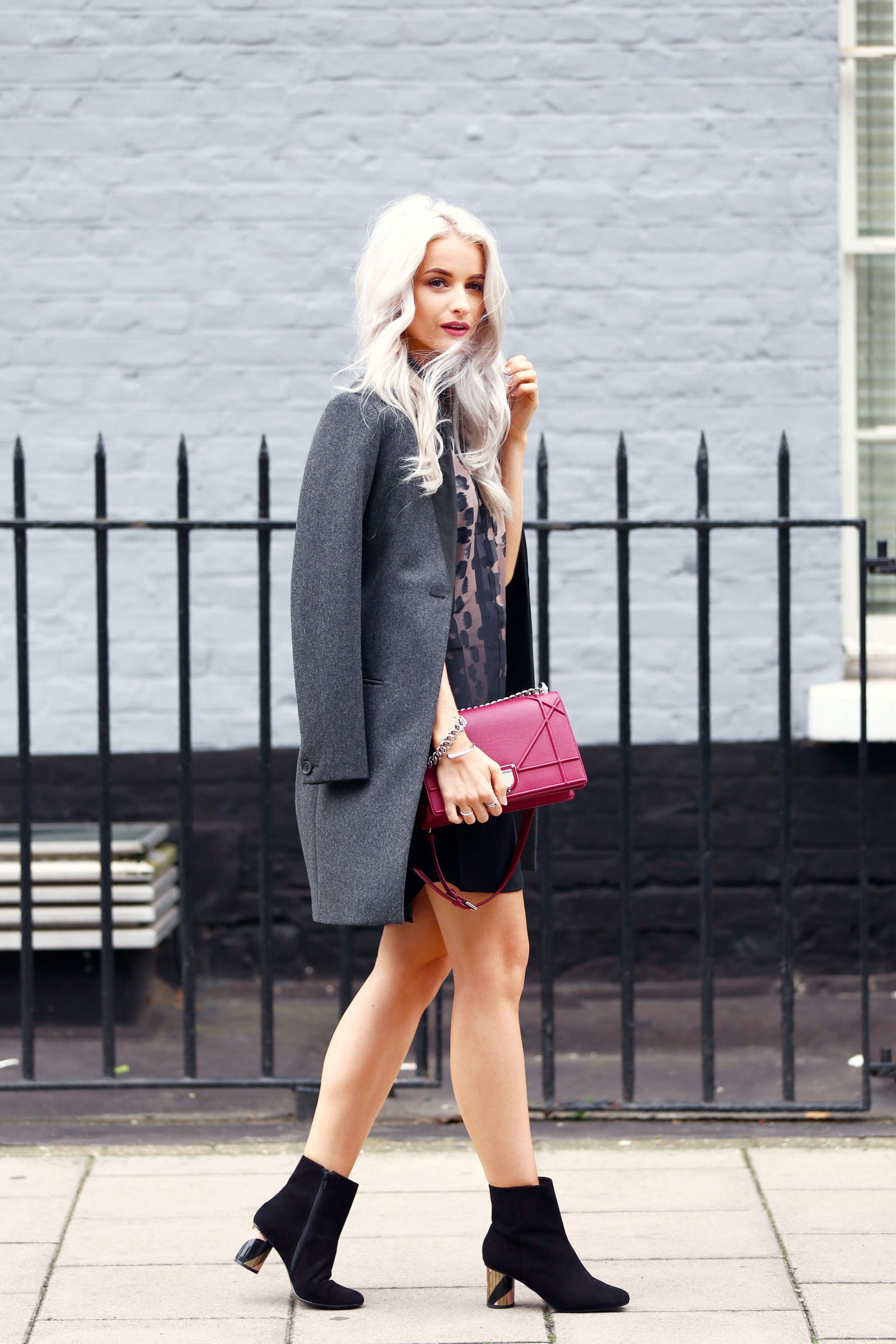 Aquascutum is the brand I think of when it comes to outerwear. They have always designed beautiful rainmacs and trench coats that are perfect for the British weather and their designs are just that little bit more elegant than the majority on the high street. I wore one of my own Aquascutum trench coats this season to the first day of fashion week, mainly because I was attending this presentation, but also because the weather had taken a turn and I needed something utilitarian. But it helped me remember just how much I adored the quality of the fabrics and the uniqueness of the trench design.
In terms of the spring season, Aquascutum are obviously not going to drop their best selling trench coat, so of course they were featured in the collection. With a flattering, fitted silhouette, the trenches are a staple in the Aquascutum wardrobe. But there were also floaty, floral printed dresses, the likes of which I would never have equated to this brand, plus colour blocking on skirts and a jacquard feel to a beautiful short jacket. It is a little different to what I expect from Aquascutum, and I absolutely adore that it surprised me.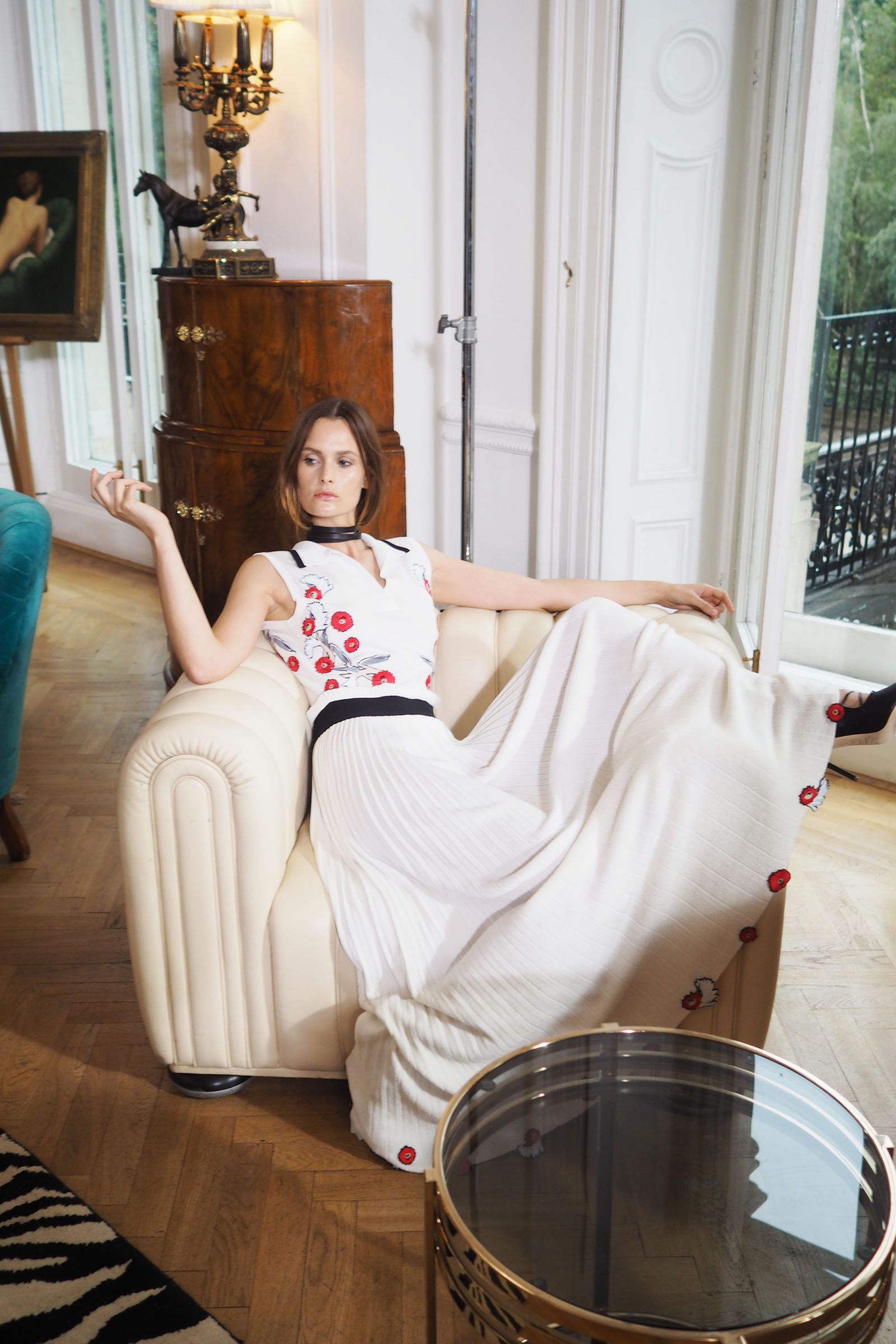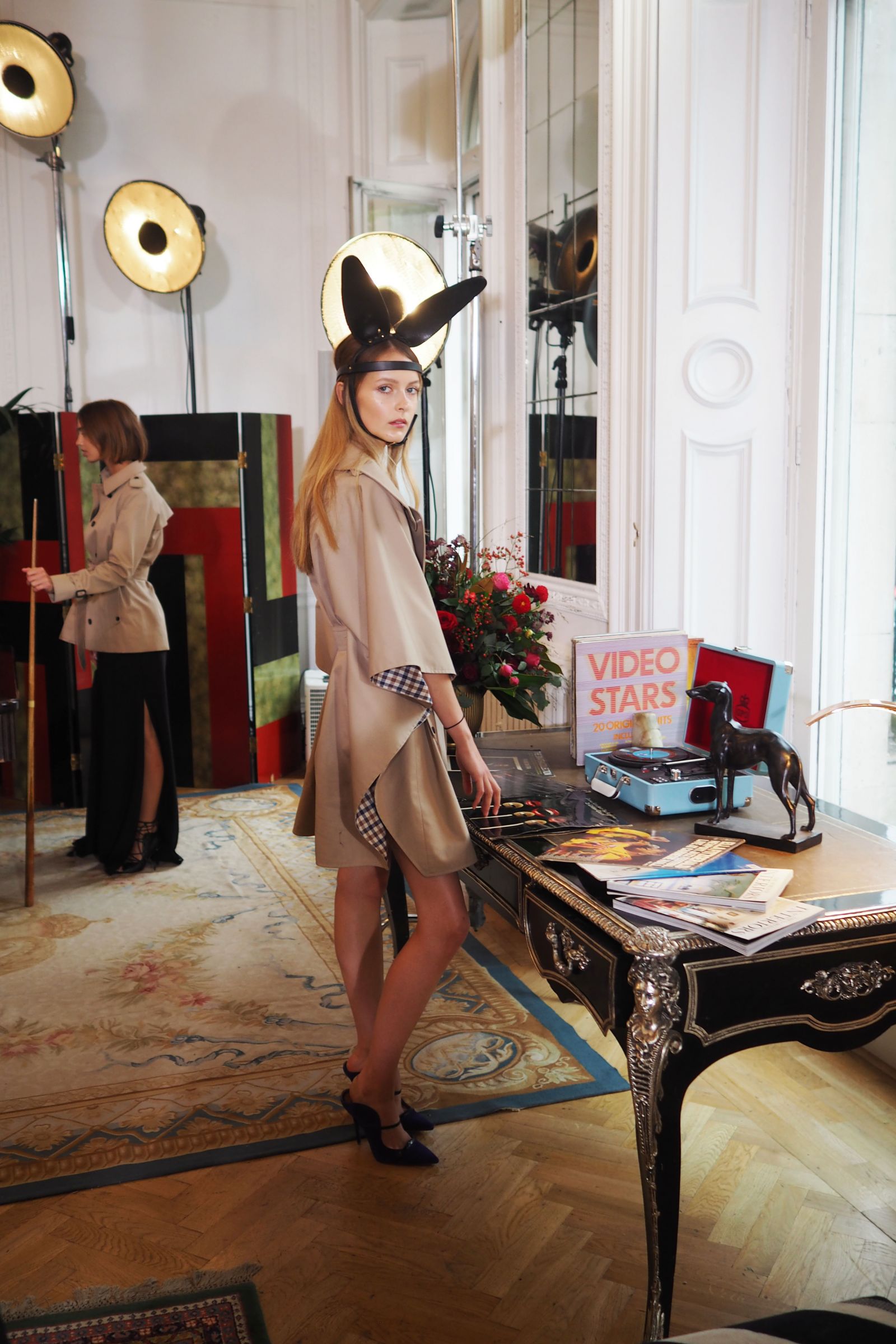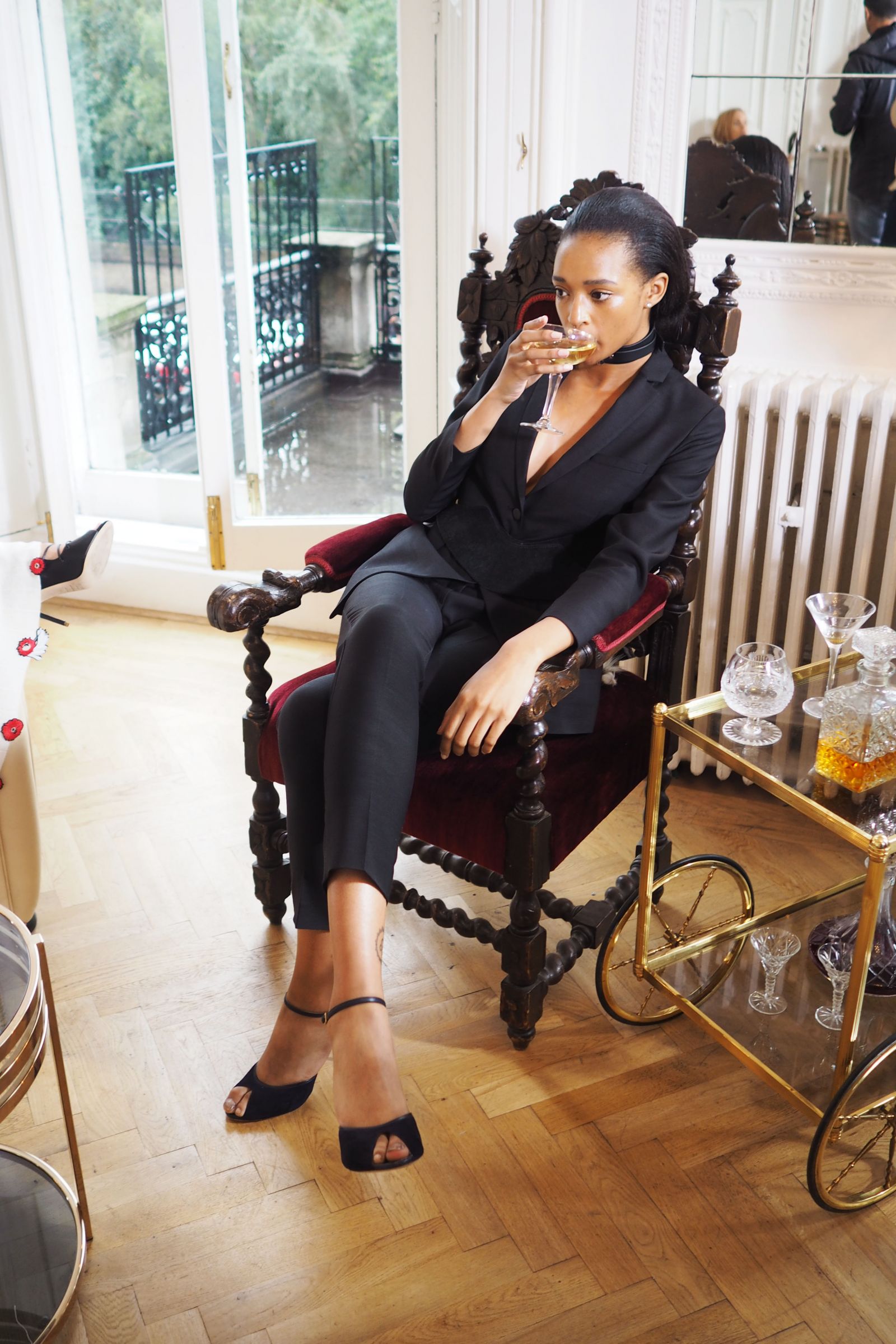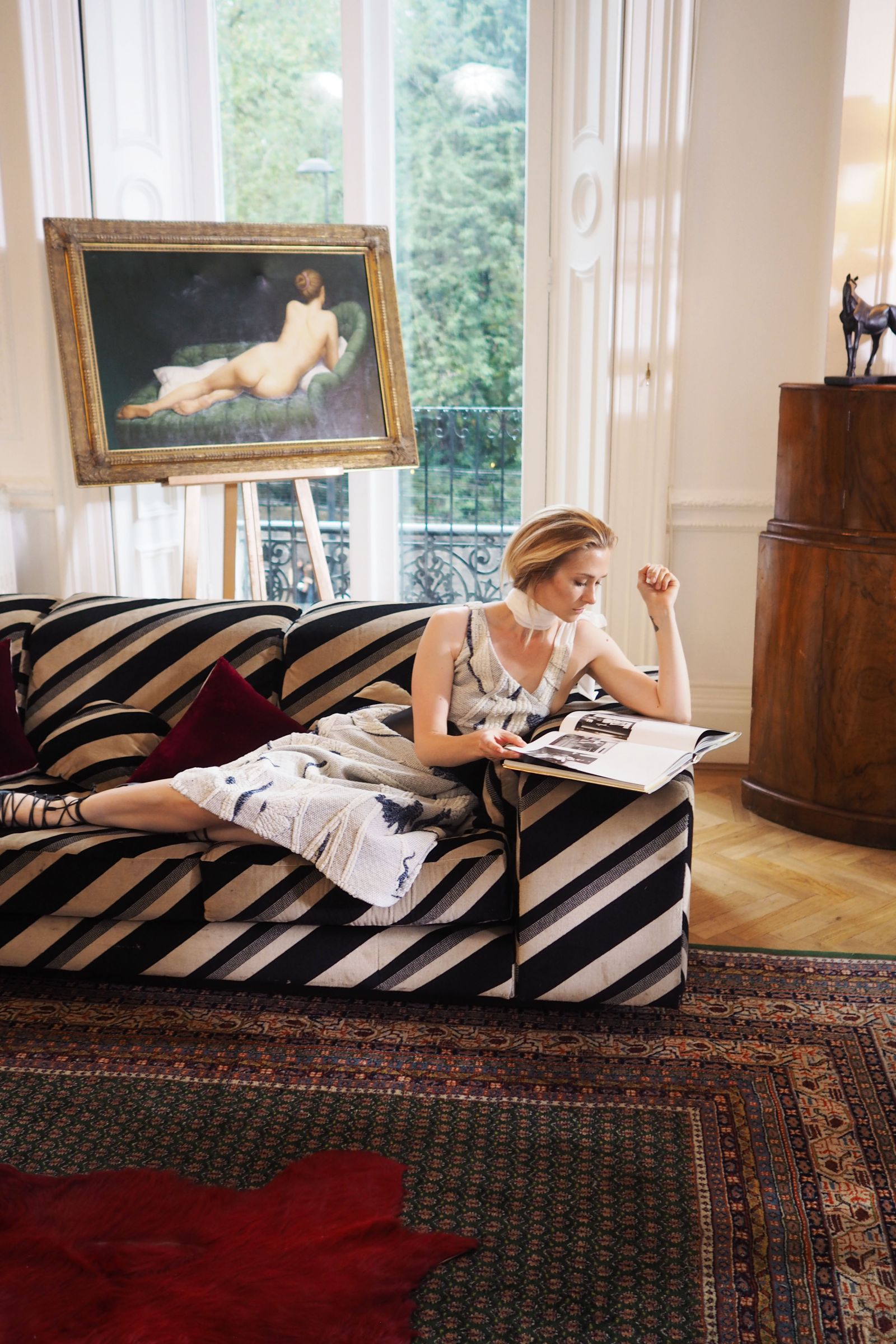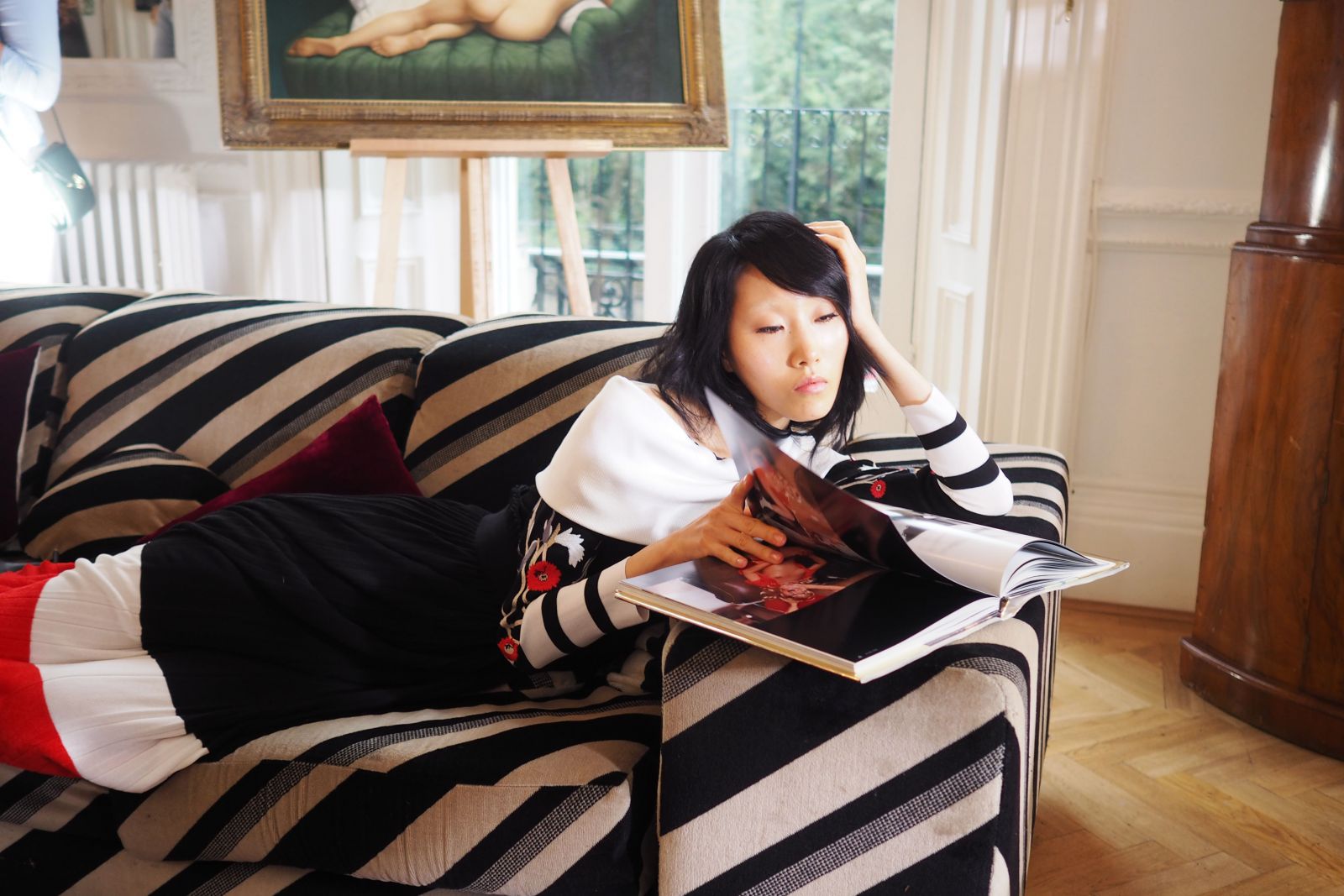 Julien is a designer who I have enjoyed watching and reviewing ever since my University degree days. His work truly inspired me, whether that was with his use of colour, silhouette or fabric types. But his consistency to quality and garments with that wow factor, always remained. The last few seasons I have been blown away by Julien's designs – praying for a day when I too could potentially see myself in one of his stunning creations. His attention to details when it comes to the embellishments and flourishes on the garments is truly inspiring, and each season he creates something recognisable, but with a new spin. These dresses, playsuits and jumpsuits are eye catching, brave and unbelievably sexy, but with a style that is absolutely Julien Macdonald.
For spring, when it comes to fashion for your evenings and events, look no further than something champagne, floral print and shimmery, and you can do no wrong.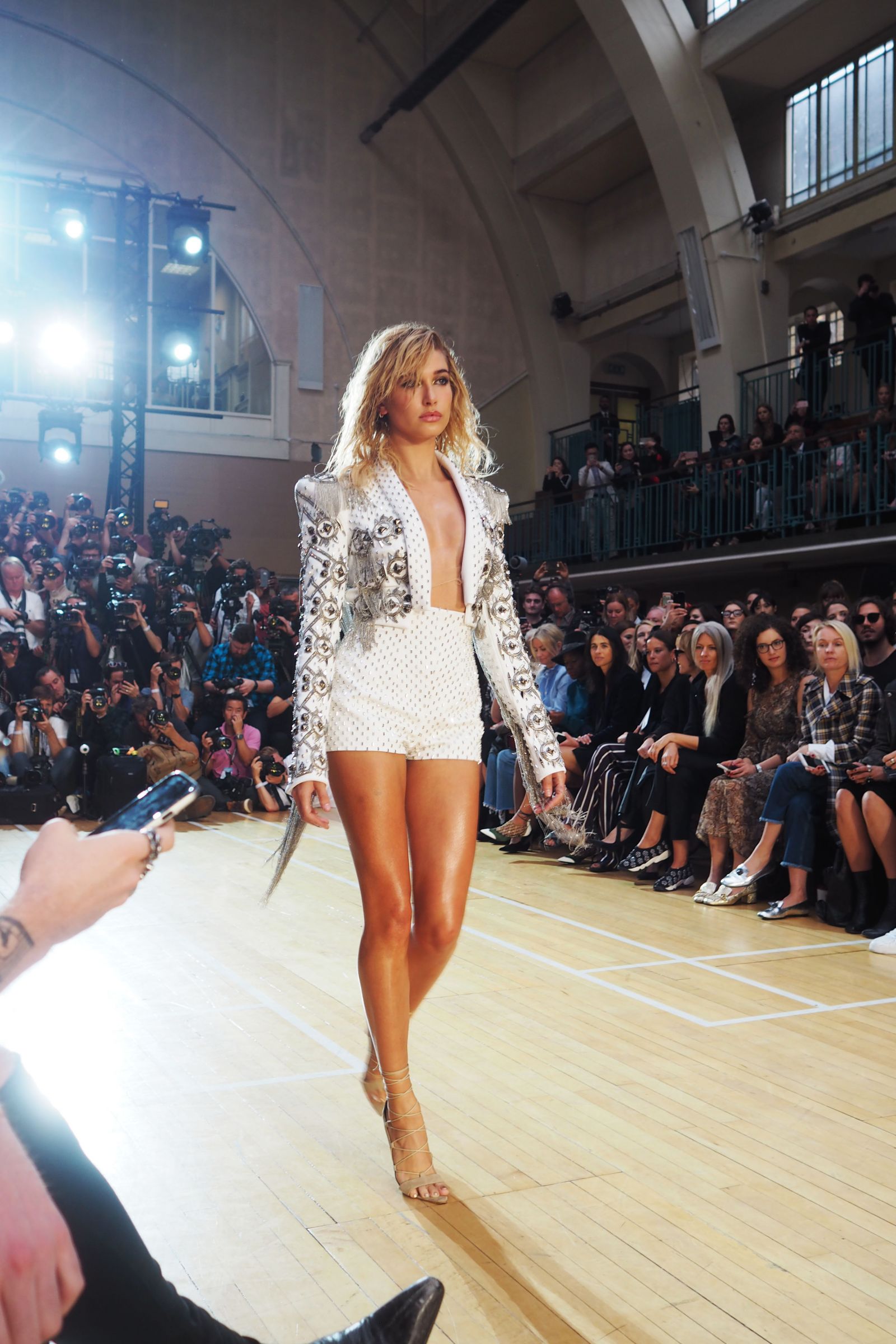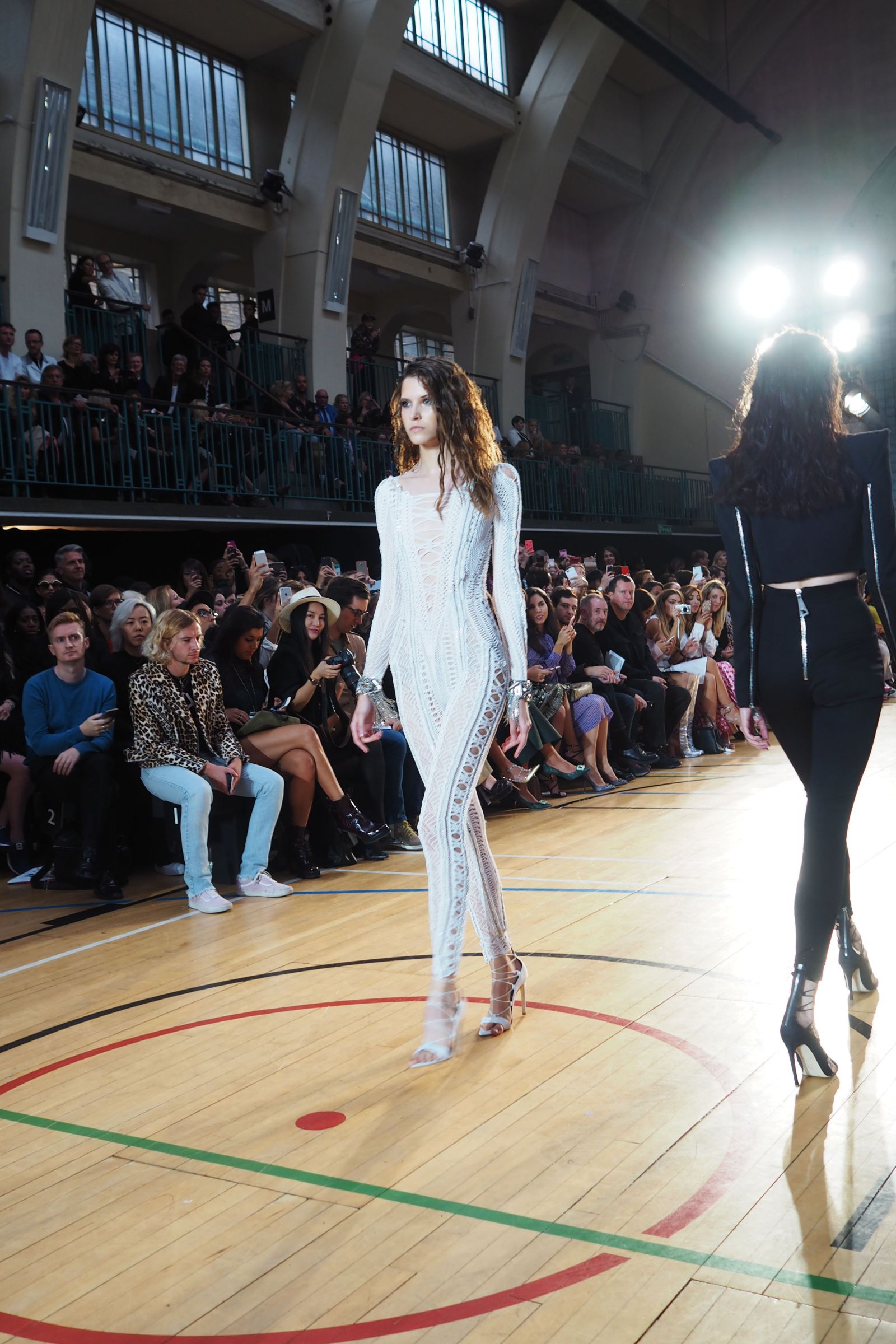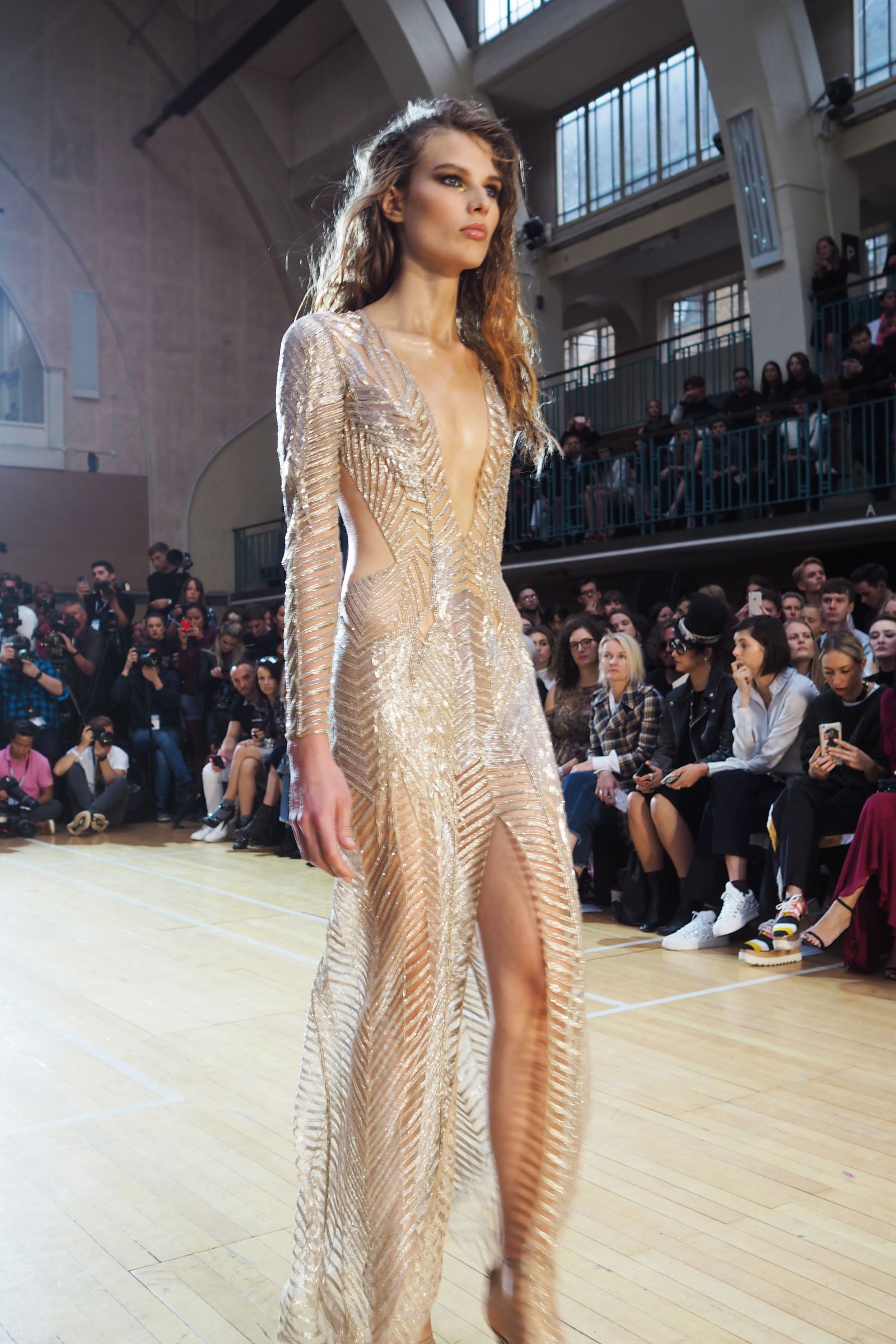 Anya Hindmarch is the designer I look forward to in expectant anticipation every season. She creates a show that is even more incredible as every season goes on; so this year I was expecting something theatrical and wonderful again. She doesn't just deliver a catwalk, but a production. As the models walked out of an underground cave in marching pairs underneath a floating ceiling, I almost felt a sci-fi theme, as though they were escaping from the Mother Ship. But the clothing and accessories were definitely more feminine floral than E.T. Pastel tones ran throughout the whole collection with a smooth cotton meets neoprene finish to the fabrics. Large floral details clung to bags, straps, shoes and the shoulders of the jackets to form a recognisable collection of spring led accessories. And as always, the details are large, unforgiving and a real statement, as I have come to expect from Anya. And I love it.
Plus, the sleek, slicked back pony tails by L'Oreal Professional and Sam Mcknight were super shiny, smooth and straight with the help of the Wet Domination Shower Shine.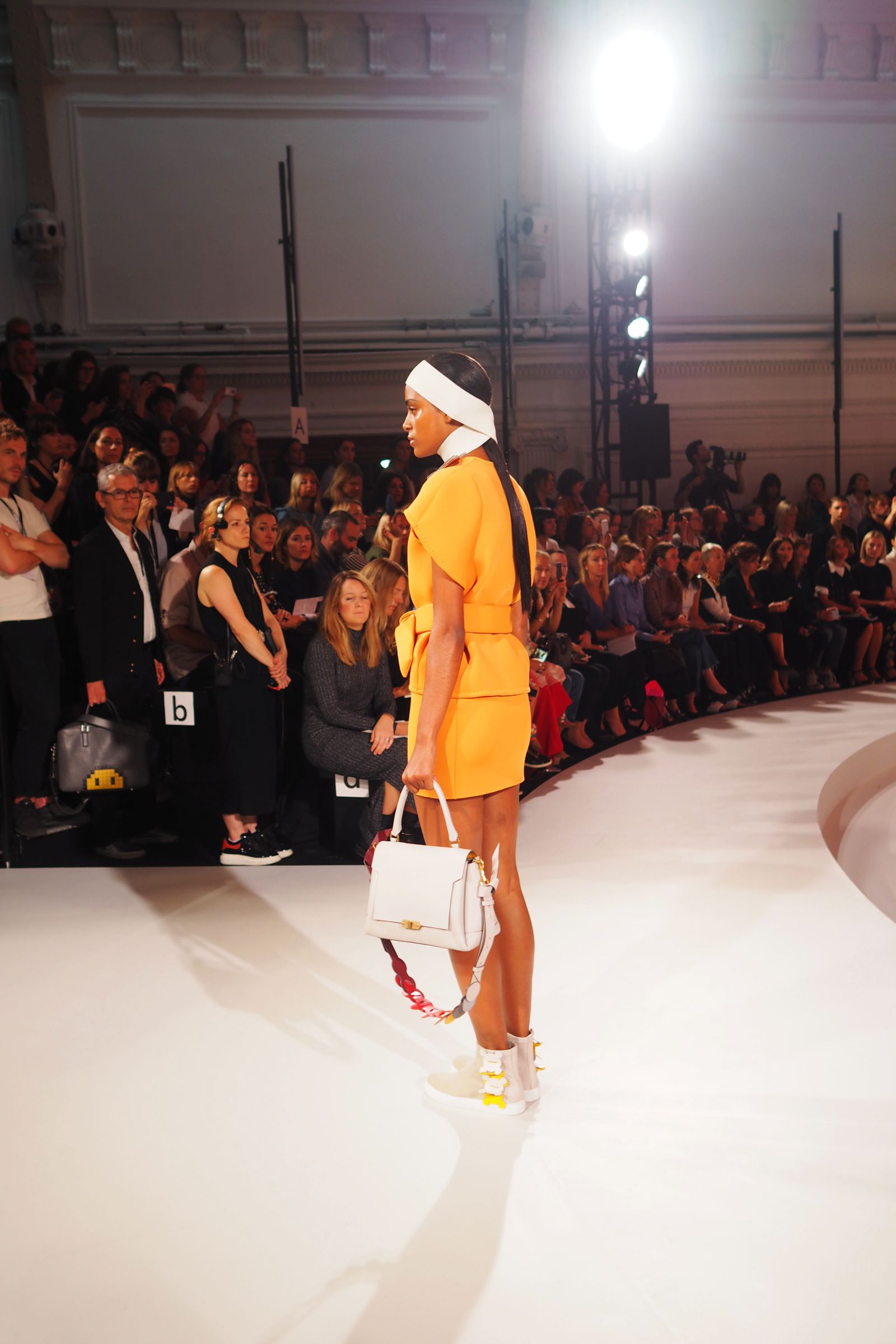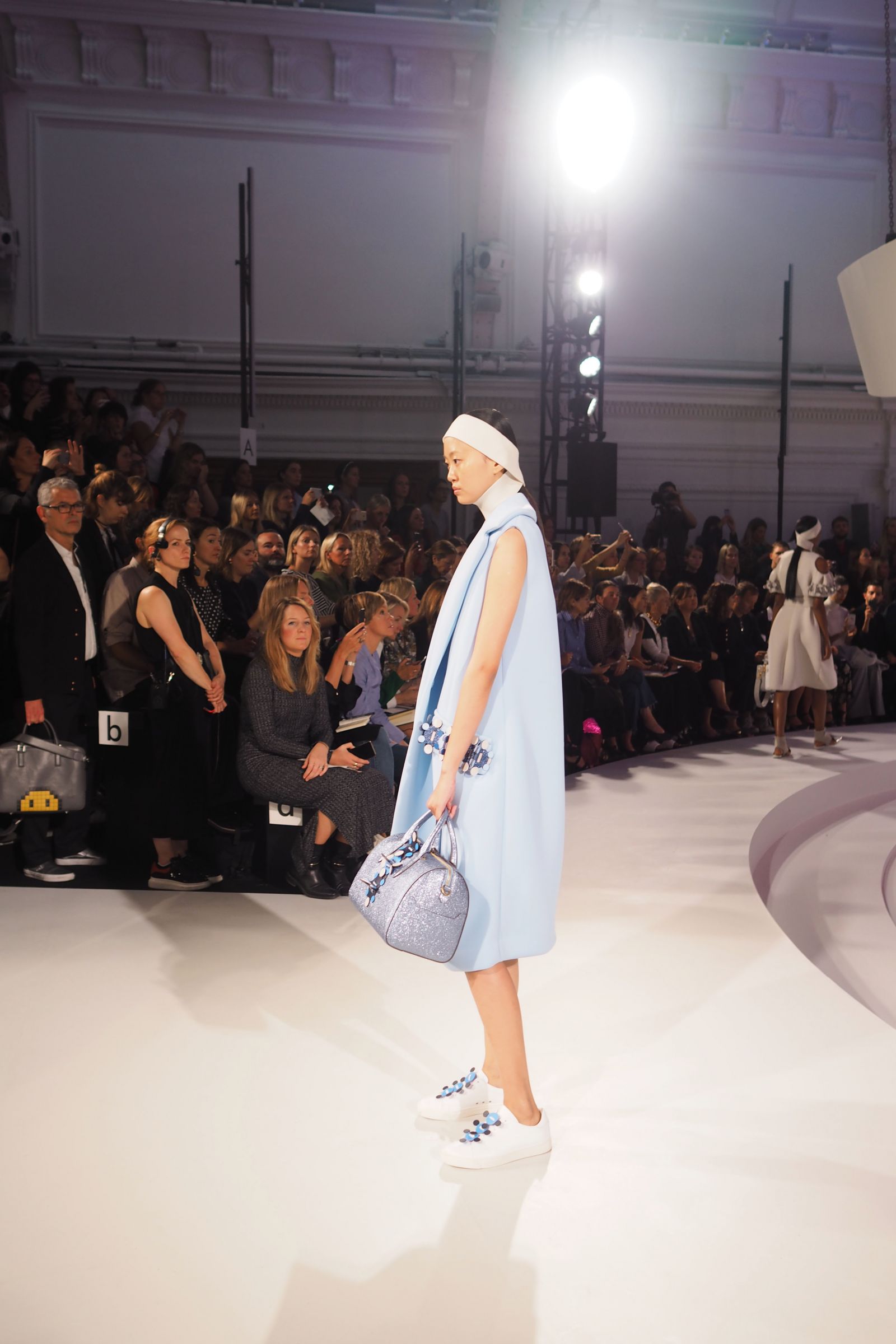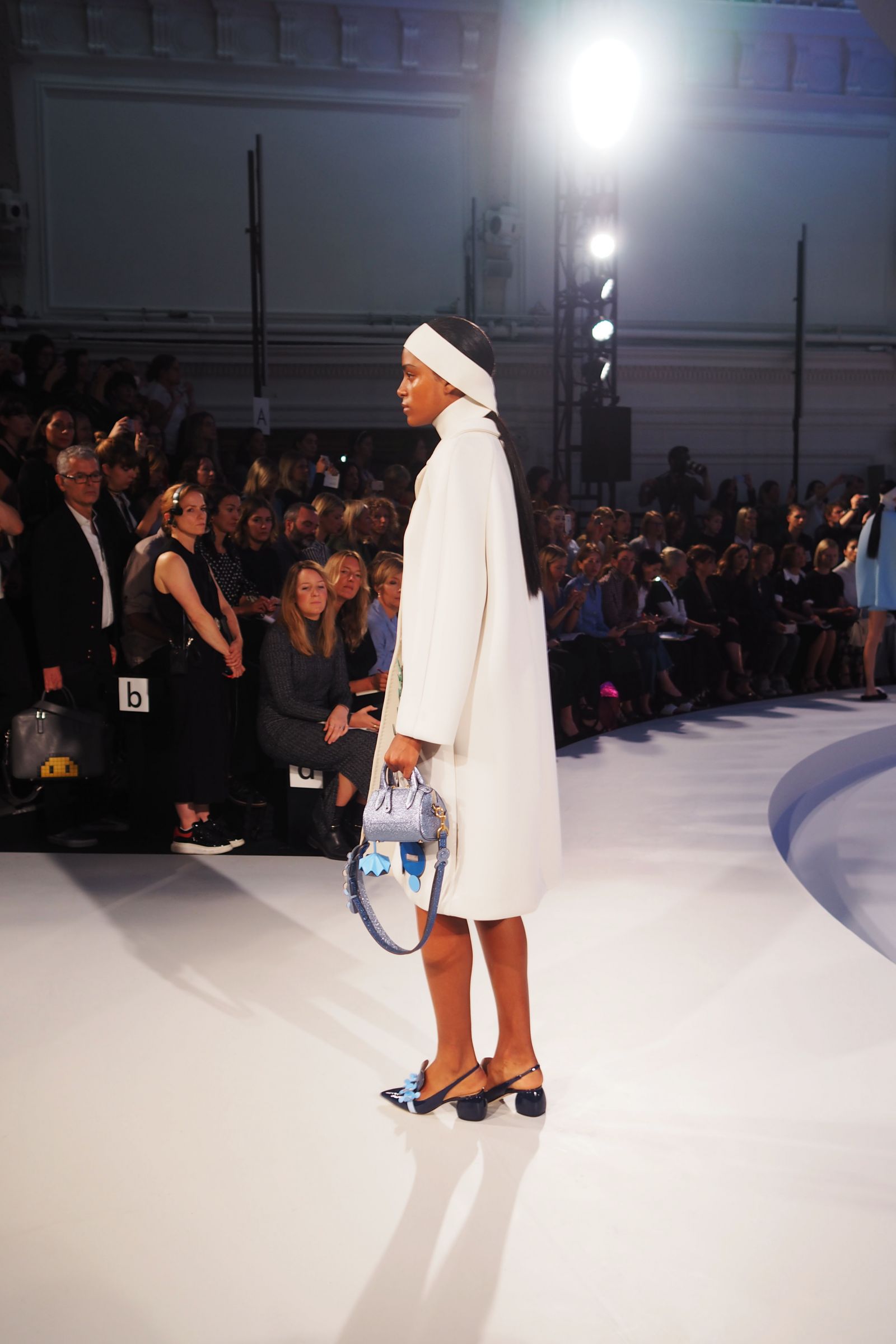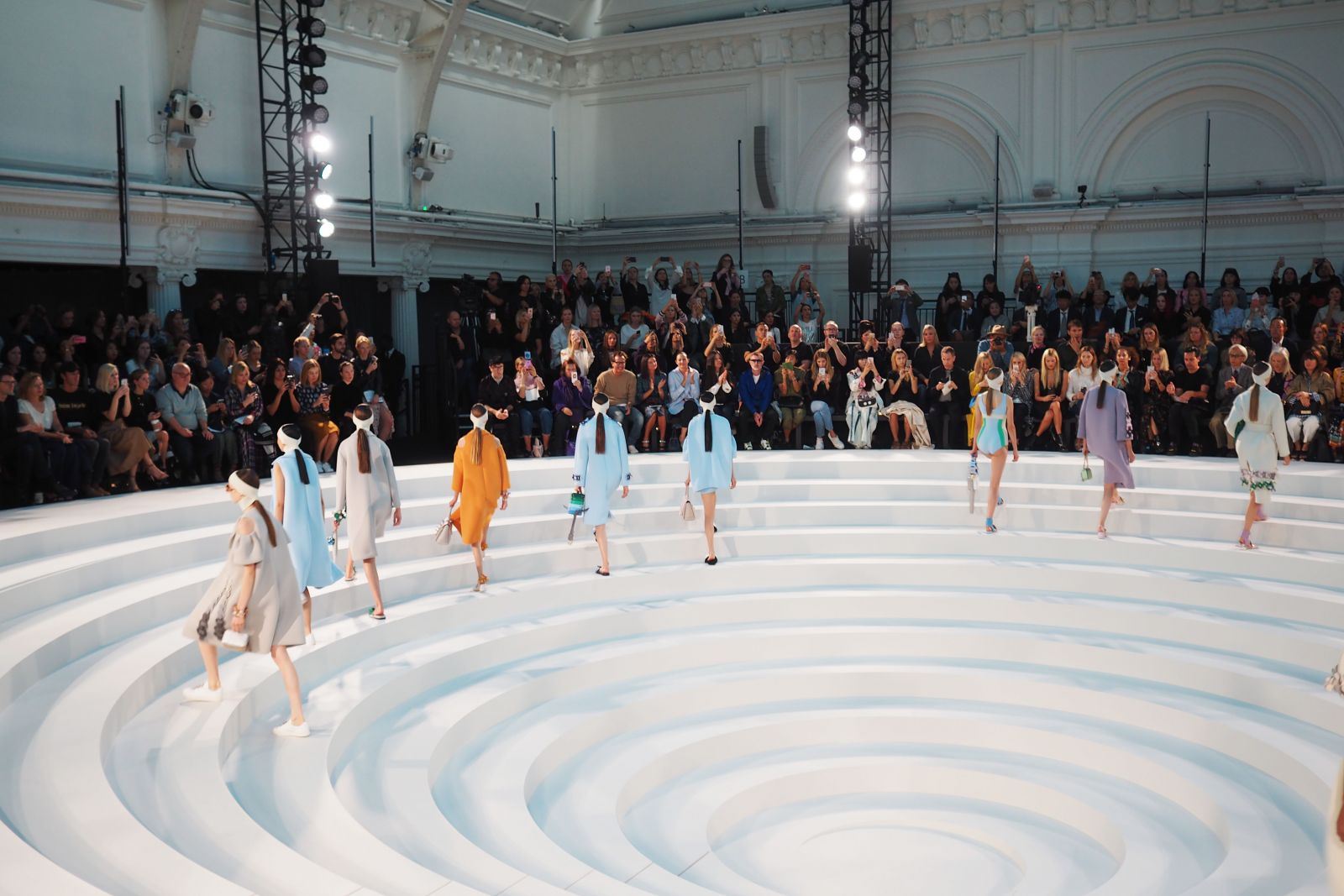 I really believe that Malone Souliers is a brand that more of us should know about. Having only established the brand in recent years, the owners have created a brand with a recognisable difference. The shoes are distinctive – which I feel in the current market is often hard to achieve. I personally own around four pairs of heels from this brand, and each one is full of character and a unique design that could only be Malone Souliers. And I was so glad to see that next season they are doing a lot of the same. A variety of suede and textured fabrics to their existing styles, as well as the addition of a few new designs. But shades of blue certainly seemed to be prominent, whether in sky blue or navy tones, plus a lot more red. Maybe I need to try out more red shoes in the future, rather than just red soles!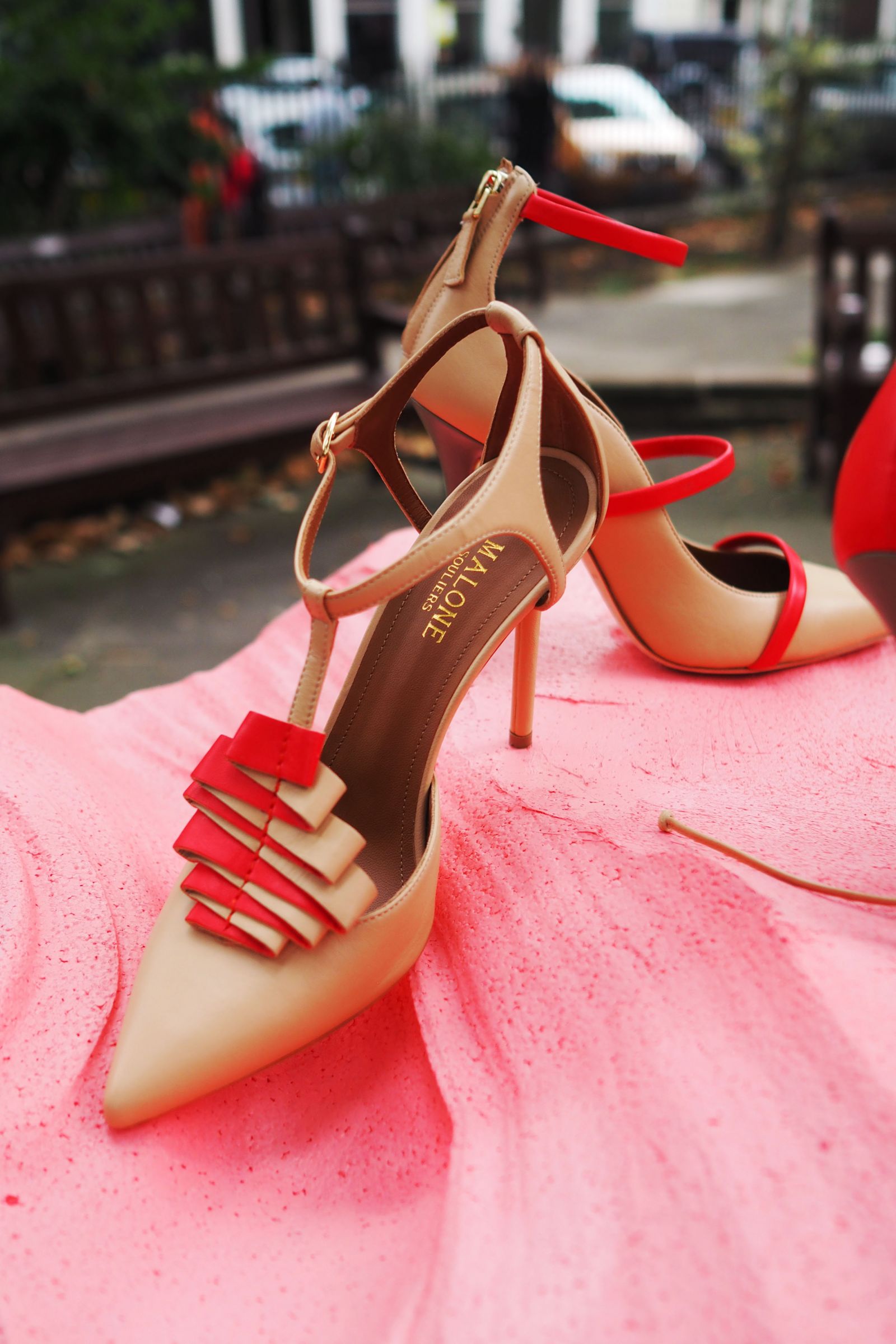 The Topshop Unique show (shop their new collection here by the way) is one that always builds an abundance of hype every year. I love the fact that this show is from a high street brand with a more luxurious offering, and thus the generic shopping lover can get involved and feel like they too can own a piece of fashion week. And the fact that they already have their catwalk collection available for purchase makes me want to head back to University to write a continuation of my PhD on how retailers are changing the catwalk purchasing game. It is so ahead of the game – but yet this is a brand who can turn out products much faster than the luxury houses, and therefore it is a perfect strategy. But anyway, enough of my geeking and onto the collection.
For me, the zebra print stole the show and quite frankly I need to buy the zebra dress pronto. But there were also muted tones of lilac, pink and grey mixed with a predominantly black colour palette. Layering was also obvious throughout the collection, whether with jackets or dresses over blouses and the 80's inspired shoes were truly divine. In fact the 80's was revived big time, with super high waists, loose frizzy waves to the hair, heavy eyeshadow and oversized jackets.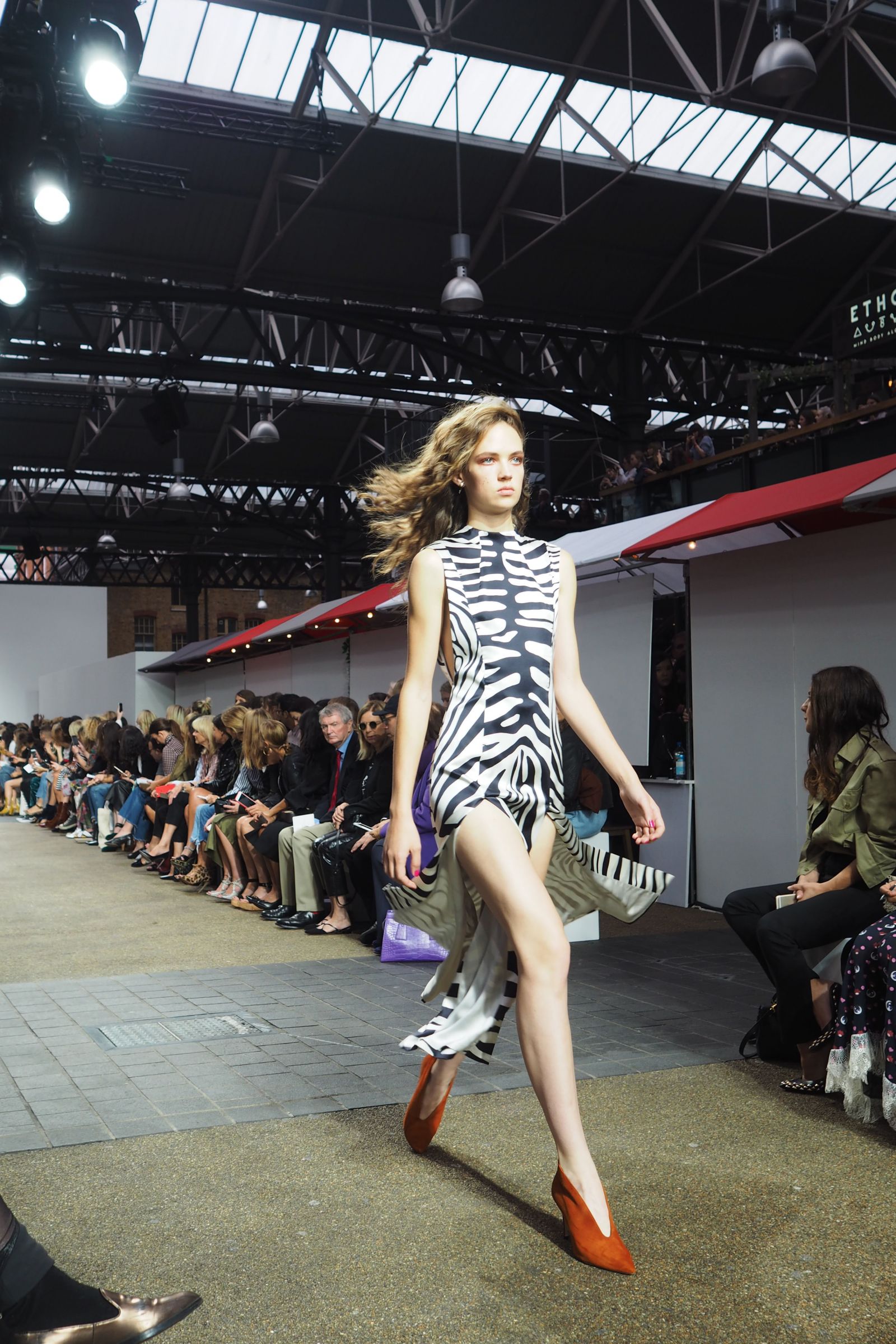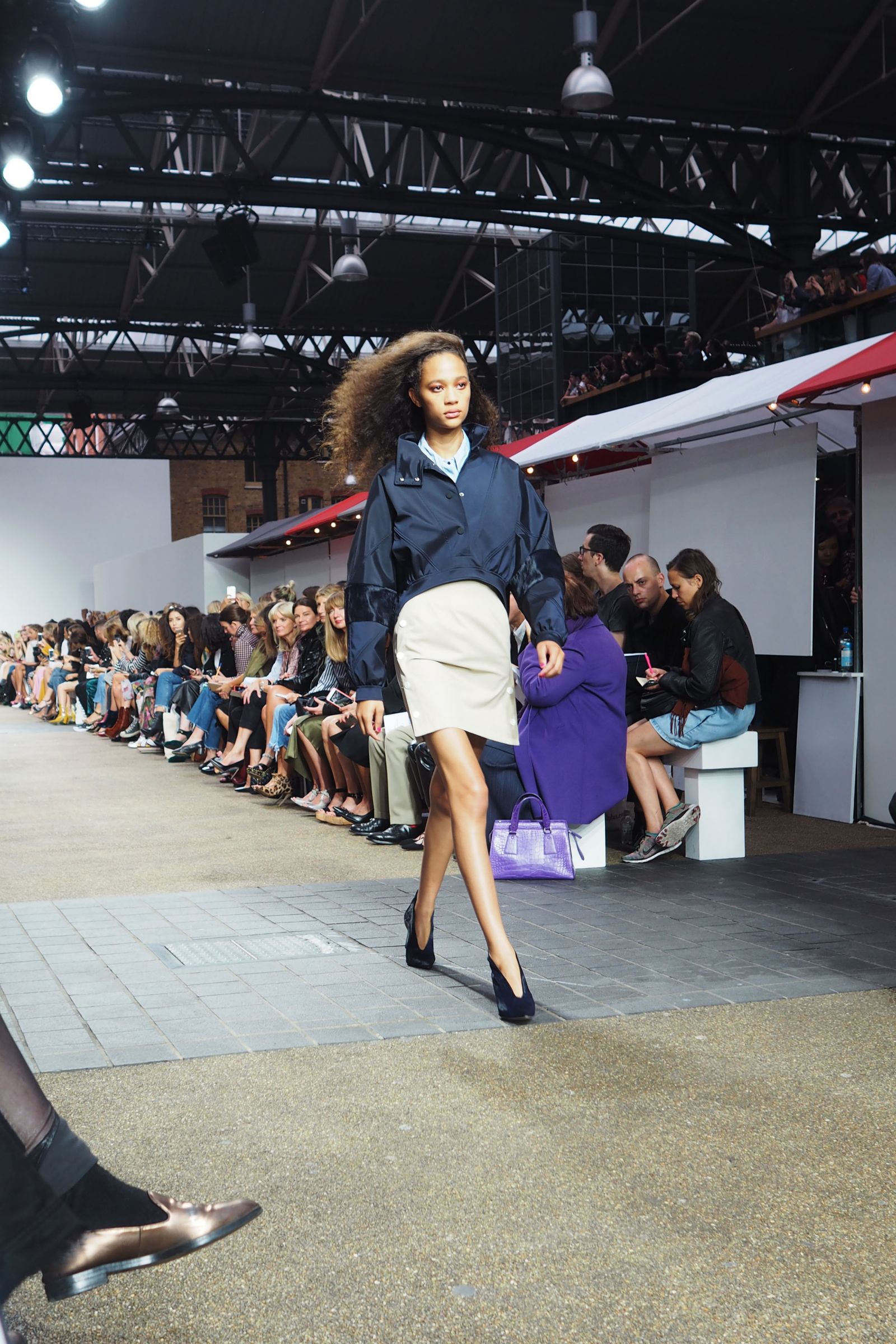 Peter Pilotto is a brand I truly adore when it comes to statement, recognisable fashion pieces. I wore a gorgeous Peter Pilotto dress to this show, amongst a sea of others, and simply adore everything they create. This season was again distinctive, print and pattern led and filled with a sea of colour, plus a number of statement silhouettes and ruffles. I am just so disappointed that I didn't have a better view of the clothes to bring you better photographs, as this is the best I could do from where I was sat. But I really feel there were a number of pieces in the collection that are once again wearable and statement for the Spring.
But whilst the clothing was loud and bright, the hair was kept understated, light and undone by the L'Oreal Professionnel team and Anthony Turner, who split the hair into a central parting and tucked it behind the ears. I'm quite thankful that that means I can continue rocking this hair doo Ive been sporting for the last month of so!
And the final show of my London Fashion Week, Sophia Webster. A designer who I have followed for years and have attended her shows for the last few seasons. Much to my absolute delight, as it gives me all the shoe lust. Sophia is known for creating fun and creative designs to her footwear – I mean I HAD to buy the watermelon heels from her collection a few years back. Who wouldn't want to wear watermelon coloured heels?! But this season was based around a Dolly Birds of Paradise theme with Diana Ross and the Supremes influence, incorporating a tropical colour palette, vibrant prints and delicate embellishments. My favourites – probably the 'birdcage inspired' cut out high heeled sandals, but the floral baby pink and white booties were heavenly. If I can rock the 60's platform heels for Spring, then I absolutely will try my best to, especially as they would fit so perfectly with a plain, understated dress!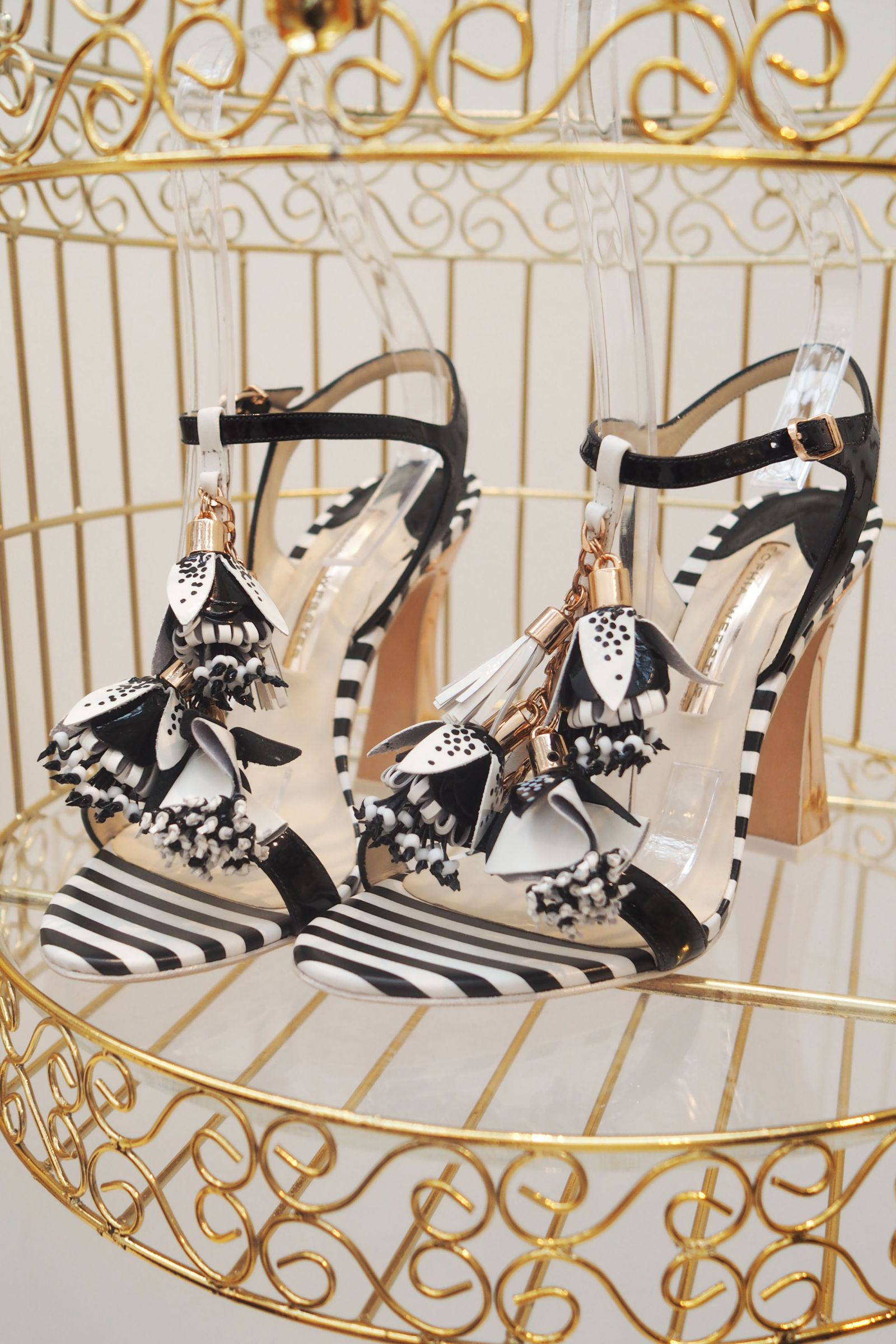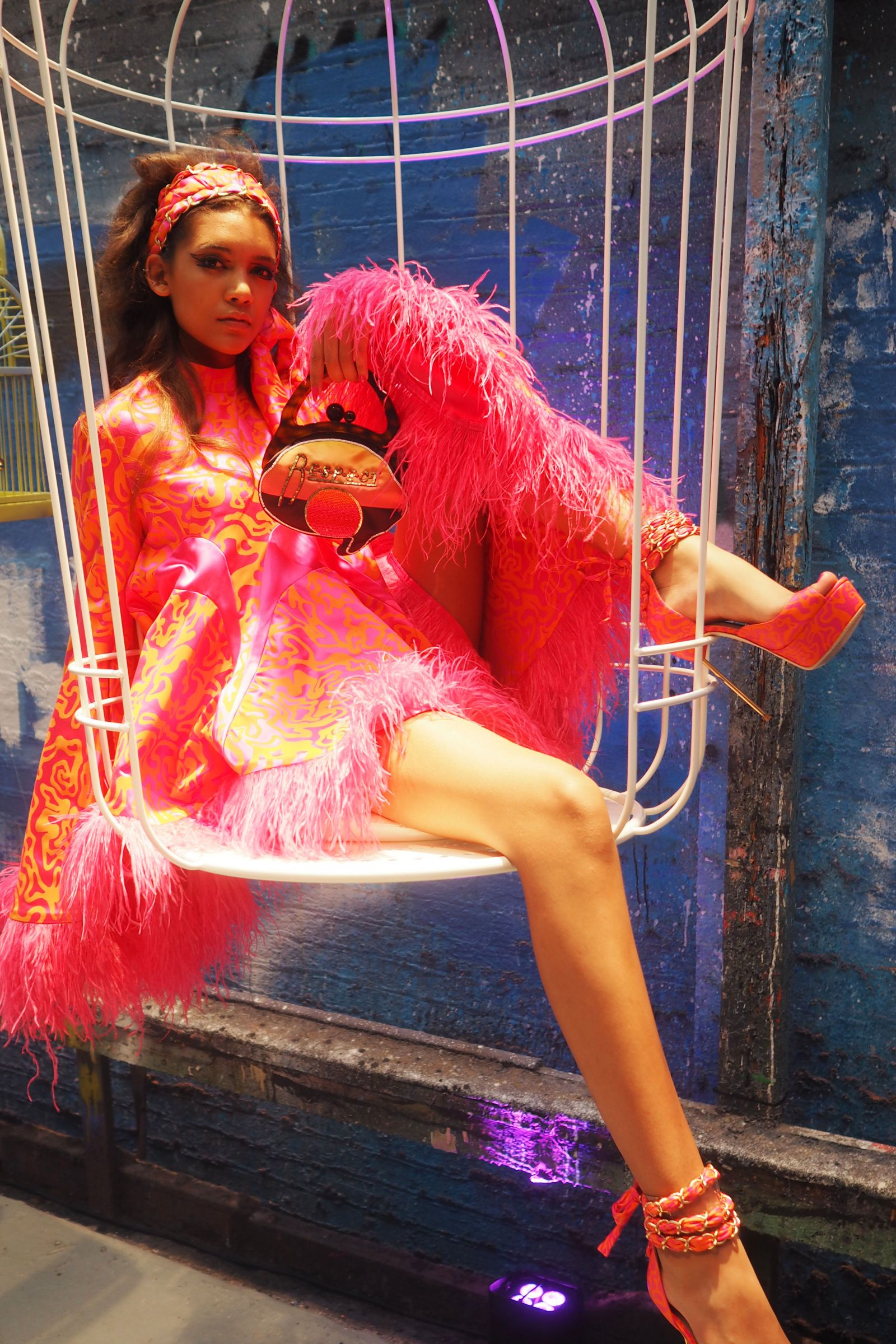 From what you saw of London Fashion Week, which designer stole the show for you? How do you feel towards the weekly round up blog post, rather than one per day? Do you still like to read it? I'd love to know your thoughts!
Sign up here for a weekly catch up of everything Inthefrow