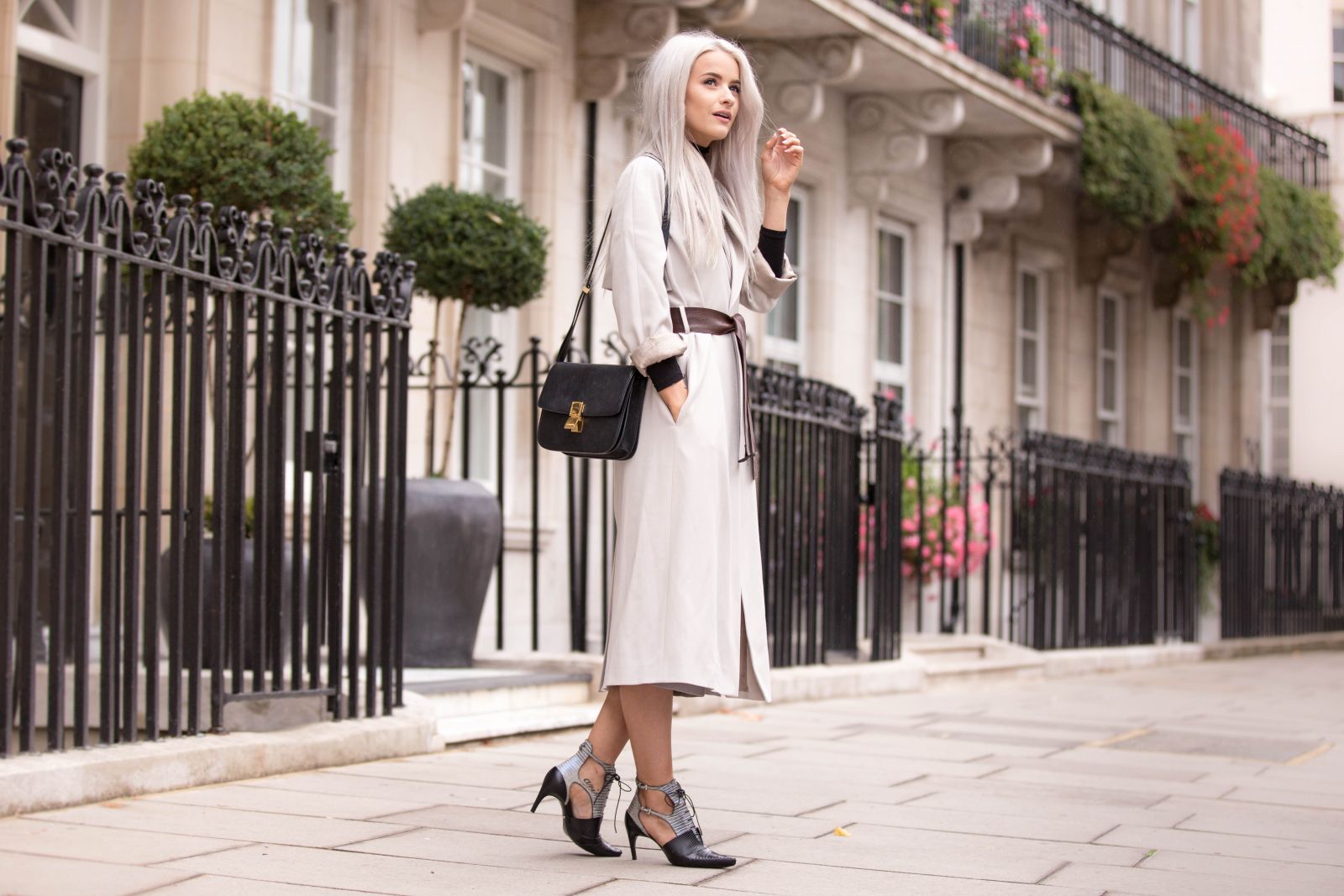 17/09/16
London Fashion Week Outfit: Day 1
And the Dior Catwalk Ankle Boots
Let's start off the first of my fashion week daily outfits with a synopsis of my current feelings. For the last few years I have attended the LFW shows and each season I have had the chance to experience more and more incredible designers, events and catwalks. Last season I attended around 14 shows over the 5 days, and whilst it doesn't seem like a lot if you imagine that spaced out over a whole week, it was definitely a little (read: very) tiring. But, its a buzz that I totally love. I enjoy seeing lots of people I know there, viewing the latest designs and feeling in the know for the following seasons.
But this season is a little different. I'm taking things a "lot more chill", as I've been telling everyone who asks. I'm attending only a handful of shows this year, reducing my schedule by about a third! I wanted to enjoy Fashion Week just that touch more, meaning that I wanted to get home at a reasonable hour, not have to feel panicked trying to get from A-B in a busy London and also just to be able to soak up the atmosphere a little more. Plus, I was away so much last month that I missed out on really organising my LFW schedule. Meaning that for once, I decided not to let it worry me and just take the week as it comes. And you know what, I have never looked forward to a LFW more. I know that I will most probably go back to even more shows in following seasons, but for now, I am looking forward to my handful of shows that I really cannot wait to see, plus my nights at home with Alex.
But this does mean one thing. For anyone that usually follows my LFW coverage of the shows, I am so sorry, things are a little different this year. Instead of a daily round up of all the shows I attended, instead I'lll be writing up one final post at the end of the week, just to round up my thoughts on the collections, vibe and things to look forward to for Spring Summer 2017! But, there should hopefully be a touch more social media coverage of the events, so make sure you follow my snapchat – Inthefrow!
So I'm starting things off with the first days outfit. I was attending the Aquascutum show, and when the rain decided to pour, I reached into my wardrobe for my Aquascutum trench. This is from last season, but I am still totally smitten by it! It is so stunning, in the super long length and cotton fabric finish. But the main drawing point to this coat is the brown leather belt. It just adds contrast in the colours of the jacket, plus helps to really cinch it in at the waist.
Underneath it was all about my new Dior Boots, which I had originally been pairing with the under layers of this outfit. The grey culottes and the simple black body. Because the boots are such a statement, I wanted to wear a more simple, chic outfit, so the black and grey was my choice. The coat came later, but I totally adored its colours with everything else. And that's how it came to be.
I've had a slight wardrobe mishap this season, in that two parcels that were meant to be arriving containing some of my LFW outfits, have not arrived. And one of them has completely gone astray. So I'm slightly panicking that I do not have a substantial amount of fashion week outfits – but I'm sure it's really not the end of the world! Fingers crossed.
Anyway, I really hope you all enjoy the week and let me know what you think of this outfit! I cannot wait for the next week of shows!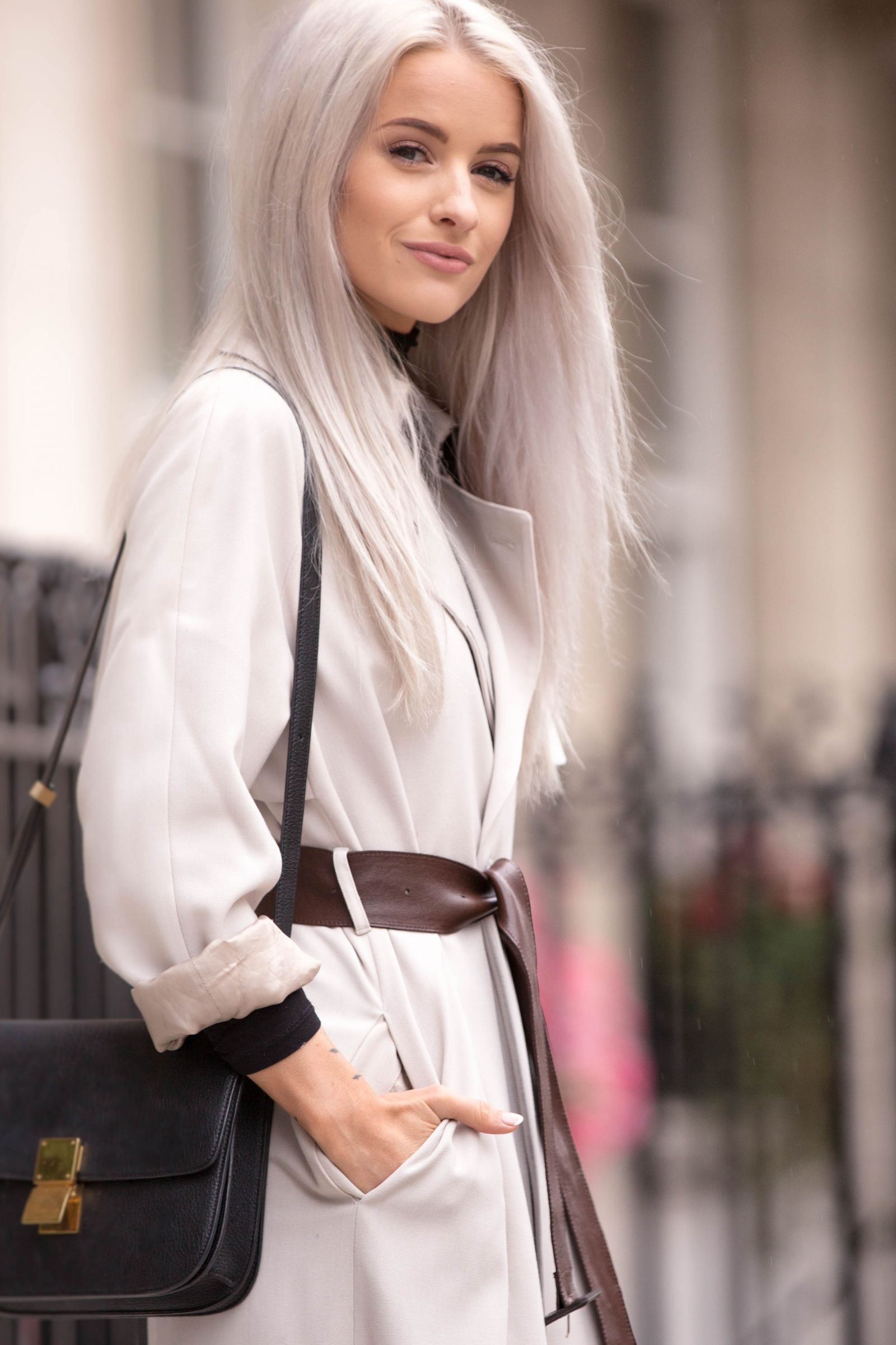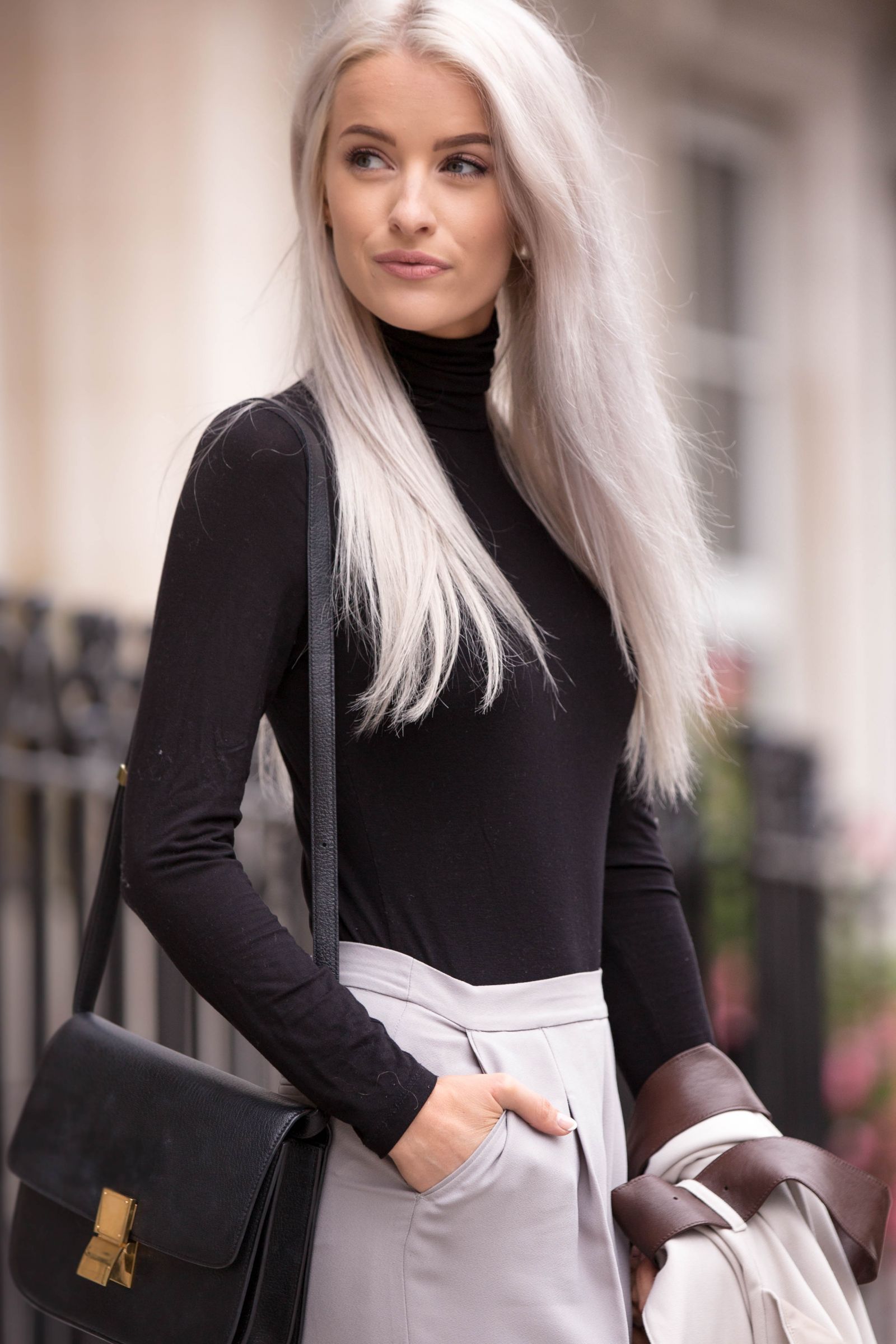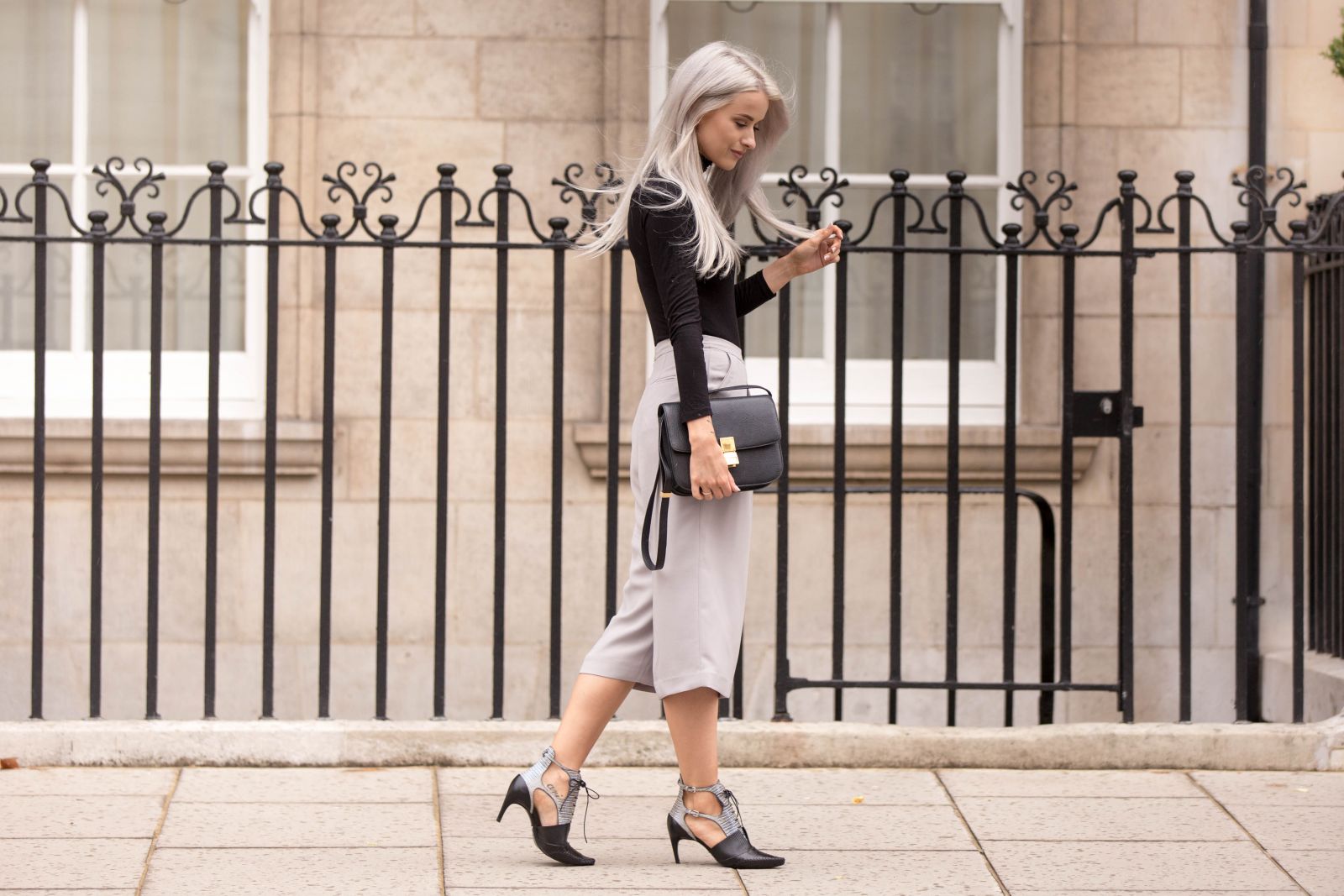 Be sure to follow my snapchat – Inthefrow, as well as my Instagram for a lot of this years LFW coverage! And I'd love to hear what you think about seeing a little less coverage, more social media content and a more chilled out approach to LFW!
Sign up here for a weekly catch up of everything Inthefrow