18/09/16
Dior Diorama
For LFW Day 2
You may have noticed a recent trend in my buying splurges when it comes to Dior. I was always a Dior fan, having learned so much about the brand during University. But it was only in the last few years that I started to become more obsessed with everything they were creating and the newest lines to hit their stores. The latest Diorever handbag, sported by the beautiful Jennifer Lawrence on the back of every Vogue magazine ever, totally took my breath away, and I knew I needed to invest. But yet, it was the Diorama that had been around a little longer and I had aspired to own one ever since their release.
There was something a little more wearable about the Diorama, with the longer strap and the closure being a little more secure; my issue was that I couldn't decide on the right colour for me. It was only on a day, wandering into the store to get my watch cleaned, that I noticed this colour of Diorama in the corner of the room. I'm so sure they referred to it as Bourguignon! It was a larger version to my own bag, but the colour made me swoon. Luckily, Dior managed to find one bag in Italy, in the medium size and the exact colour and shipped it over, so this beauty could finally be mine. I could not be more in love! And with the pink accents in the dress and the heel of the boots, the darker pink tone suited perfectly with this outfit.
This jacket and dress though – they arrived literally the night before and I was so excited to wear them. And with some extra silver details such as the gorgeous silver slim ring and the chunky Maje bracelet, the silver chain of the bag had some silver company.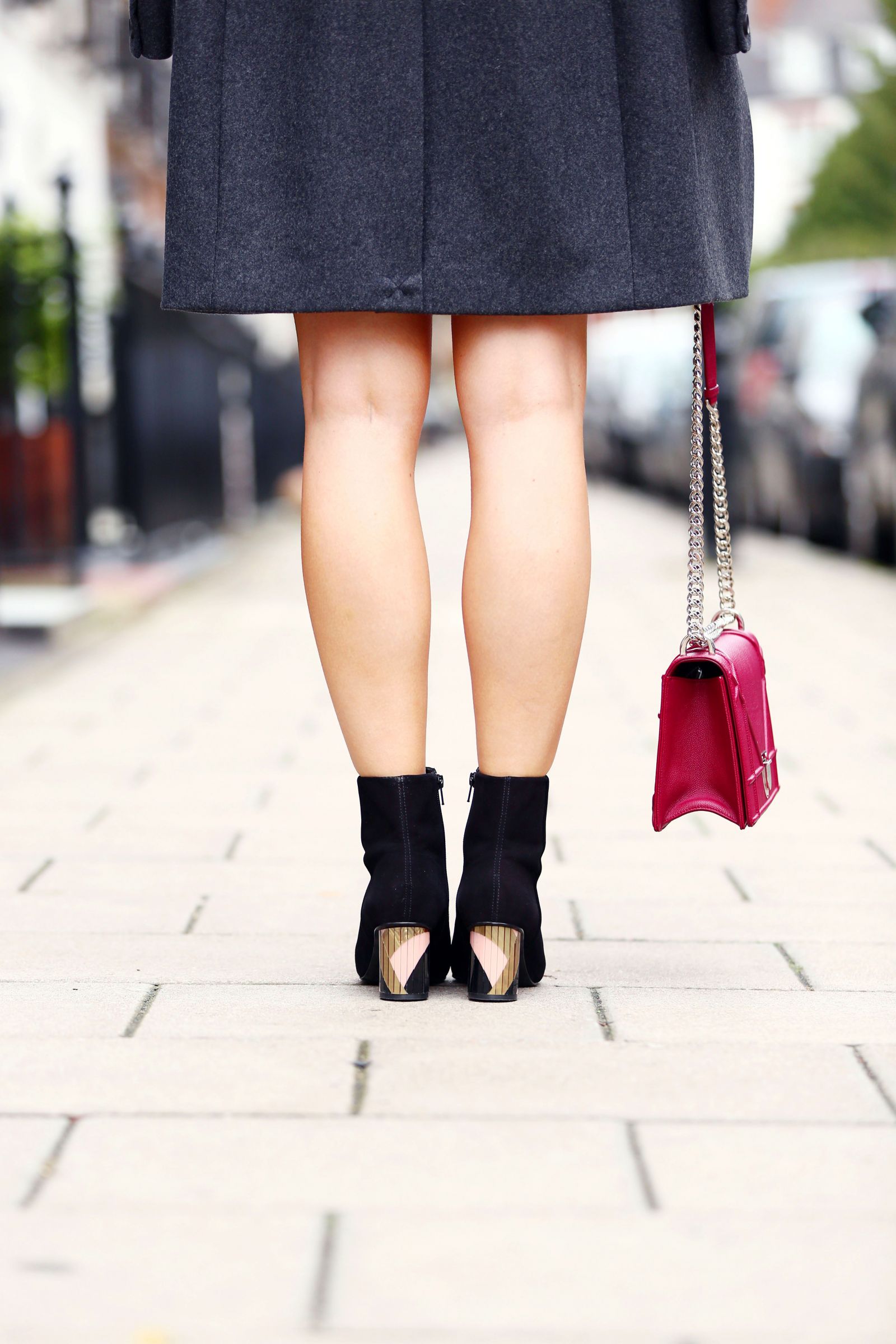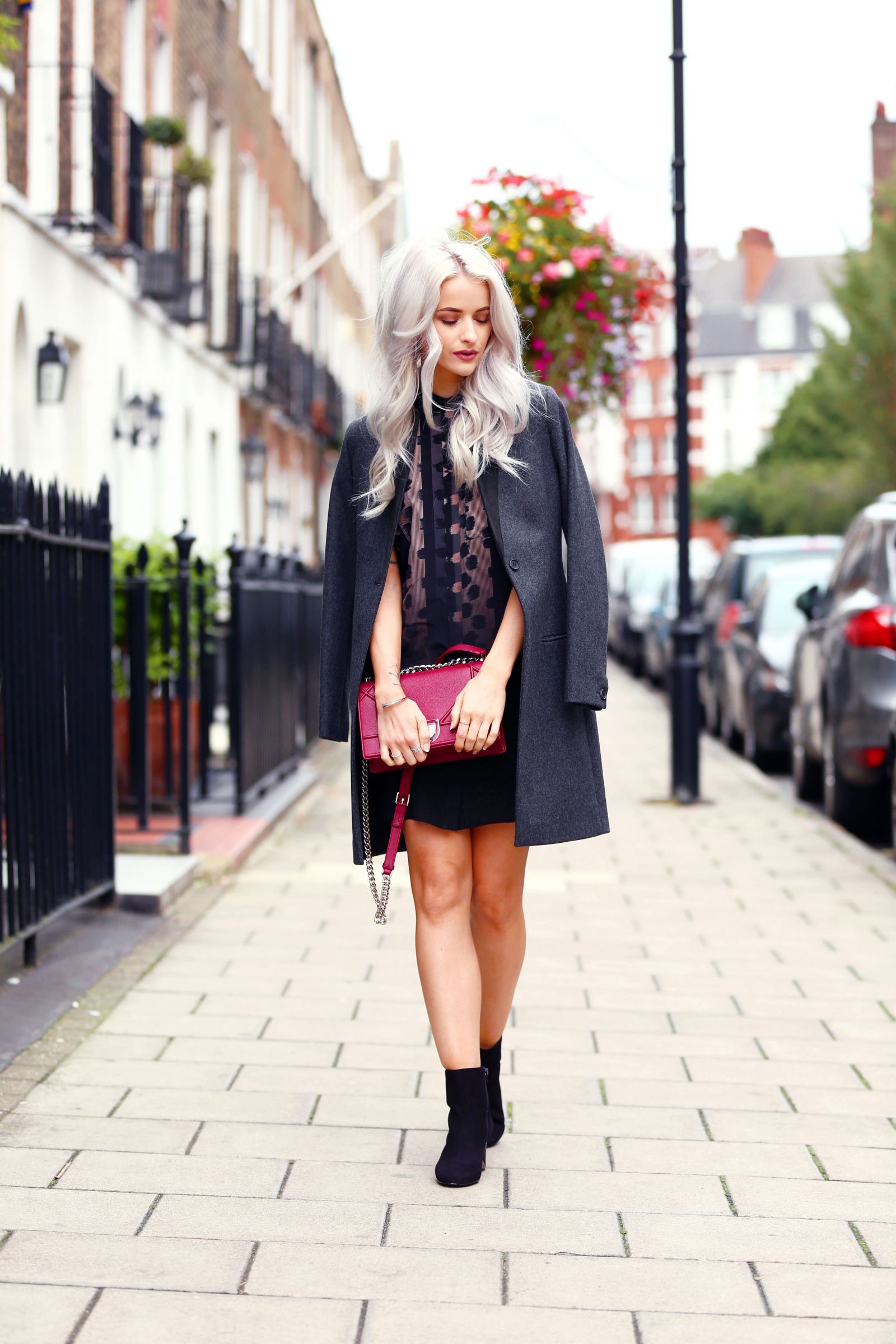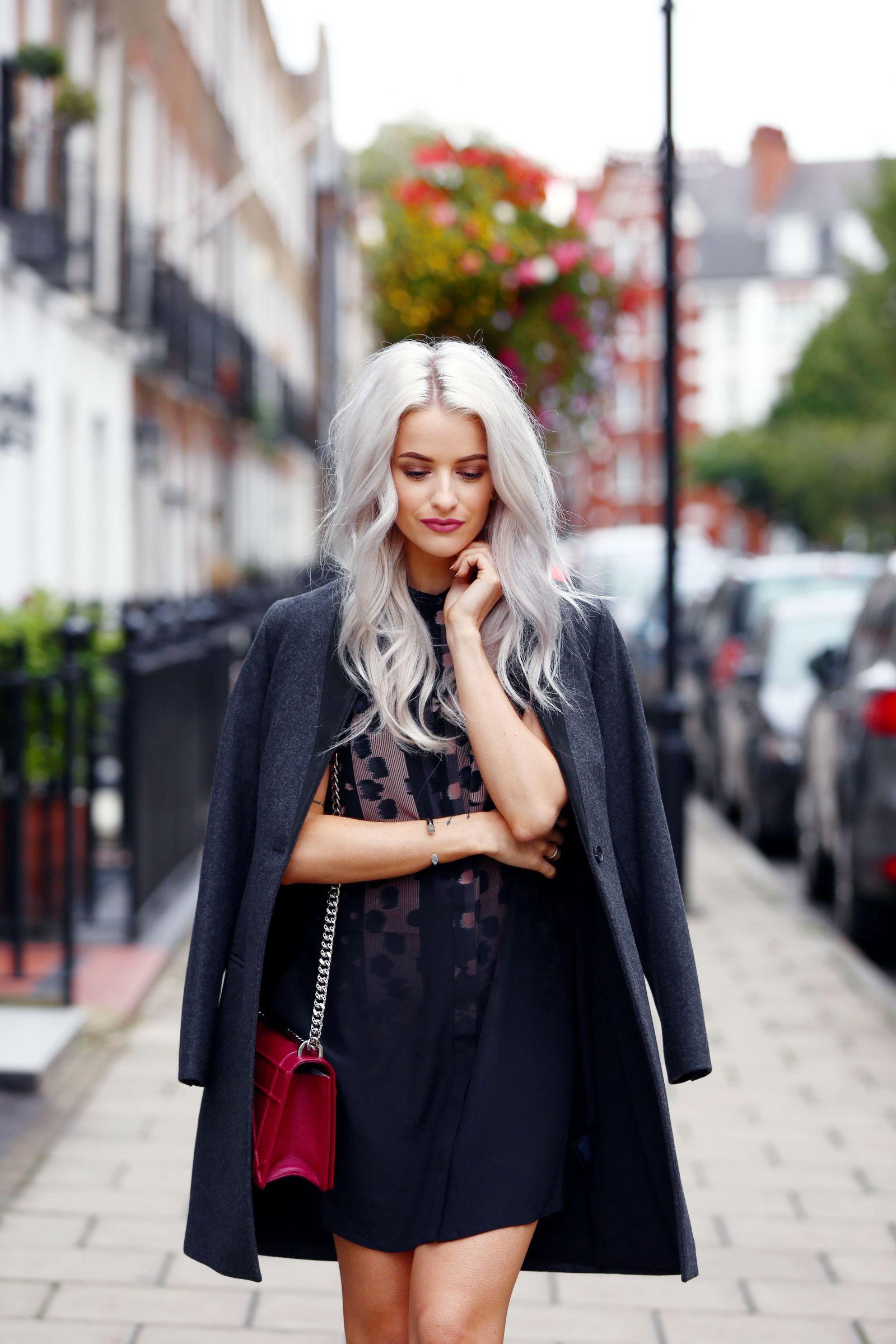 I cannot wait to hear what you think! Is anyone as obsessed with Dior as I am? What do you think of the colour of my Diorama? I think I've chosen really well; there are just so many to choose from! Also, what do you think to my second LFW outfit? This is definitely my favourite out of the two so far!
Sign up here for a weekly catch up of everything Inthefrow