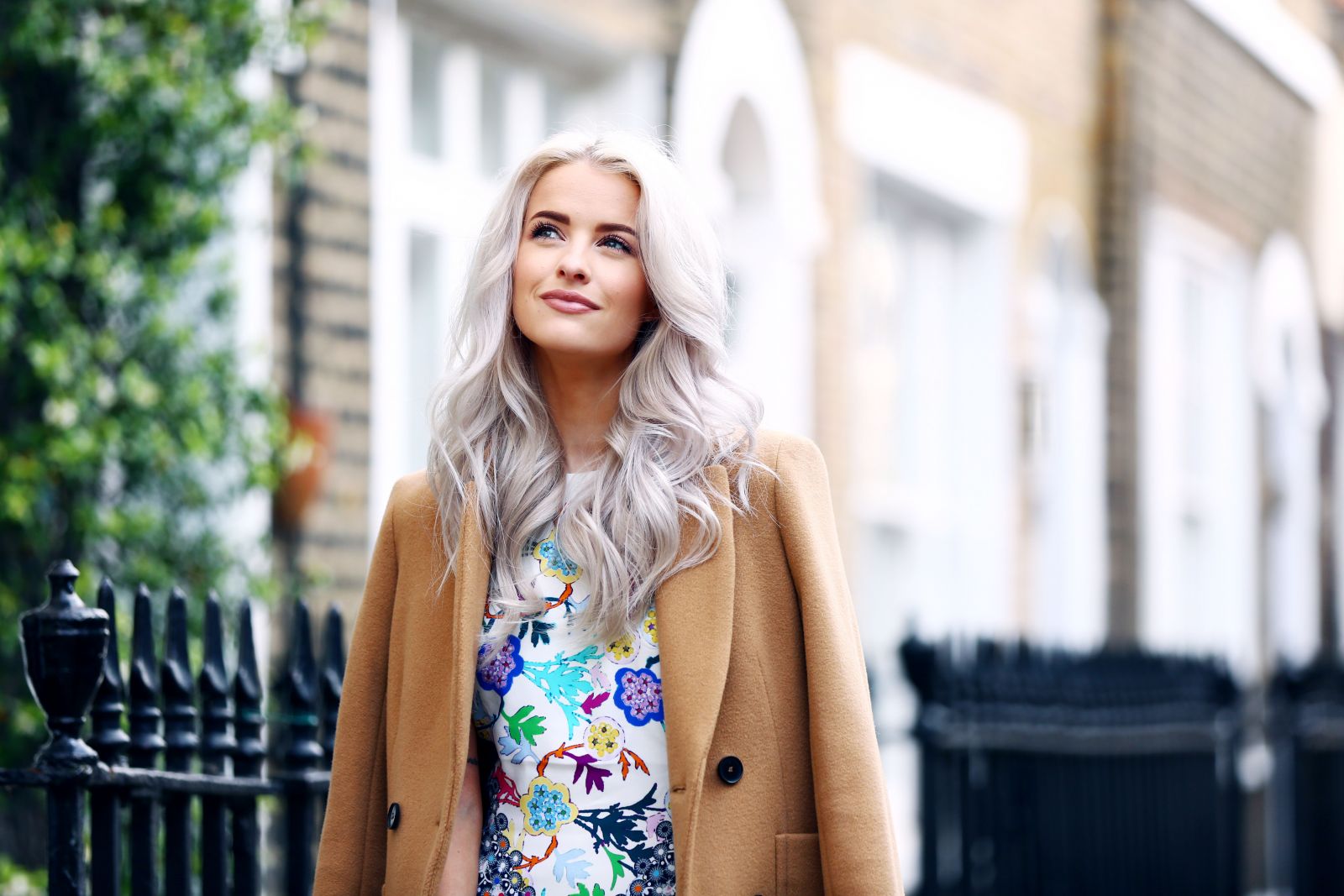 19/09/16
Wardrobe Investments
For London Fashion Week Day 3
When it comes to my wardrobe, sometimes I look inside there and just don't feel as though I have the right piece for the occasion. Or at least I know I have done that a lot of times in the past. I'm sure a lot of you will know the exact feeling, when you have a bountiful supply of beautiful clothes, but never feel like you have the right item? However, recently I have been feeling that a little less, mainly due to the types of clothing and staples I have started to buy. Pieces that I know I can wear over and over and never get bored of them. This is why I have invested in so many Self Portrait dresses too, because I know they're easy to reach for for any occasion and will last me for years.
That is how I feel about this dress, this jacket, the heels AND the bag. Firstly, I know that with this Peter Pilotto dress, I can hang it in my wardrobe and pull it out for spring or summer occasion without fail. For a wedding this would be wonderful, if not a summer garden party or a holiday event. The cut and the shape is extremely wearable, comfortable and classy whilst the colours just add that something special. I am a huge Peter Pilotto fan, so I felt so pretty wearing this throughout the Sunday of Fashion Week.
The Maje camel coat is a classic. You can throw it on with the majority of outfits as long as they don't clash with the deep orange-brown tones in the coat. And for winter a coat like this is an absolute staple – and you're bound to find one in every high street store at this time of year.
Malone Souliers heels in general, I am a big admirer of and I have been desperate to get my hands on the mules version of these heels for over a year. I have a similar pair that fasten around the ankle, but these are just so unusual and unique, I was so excited to get them into my shoe wardrobe. They're that perfect pair of heels to wear with trousers, skirts and jeans especially.
And the Anya Hindmarch Smiley Cross-body – when I got this, I had no idea I would wear it as much as I have. Who knew silver was a colour that you could wear with everything?! I certainly know this now!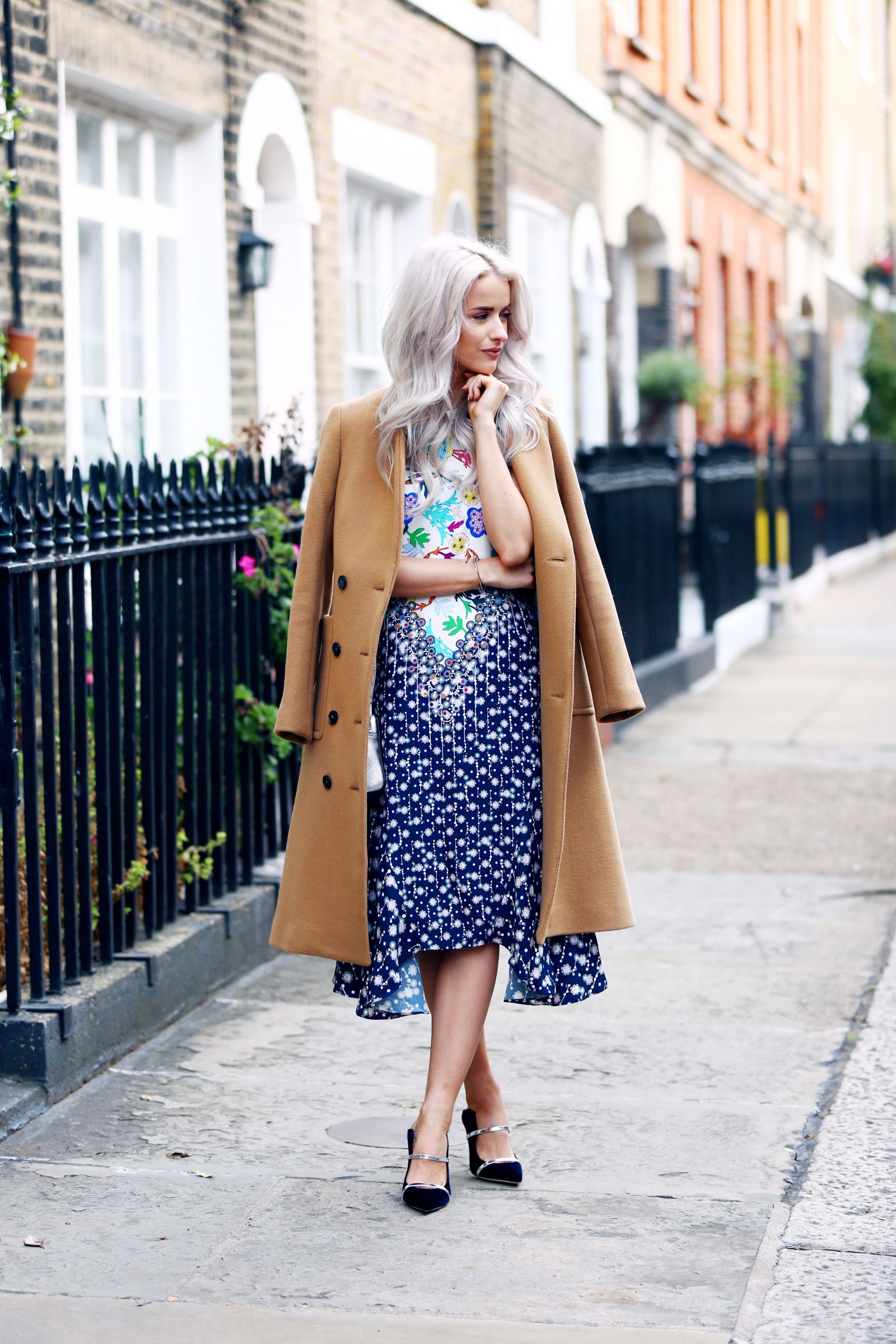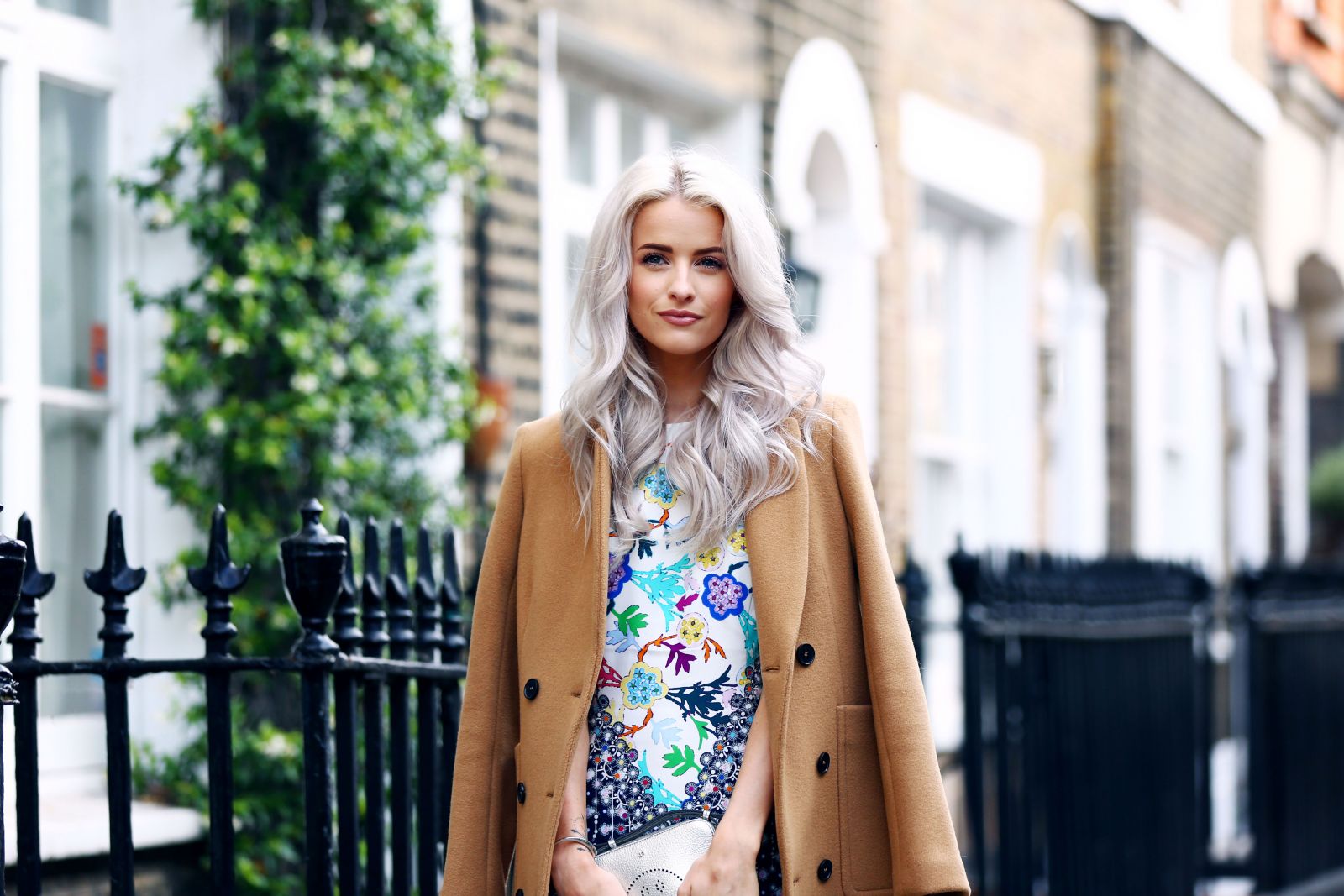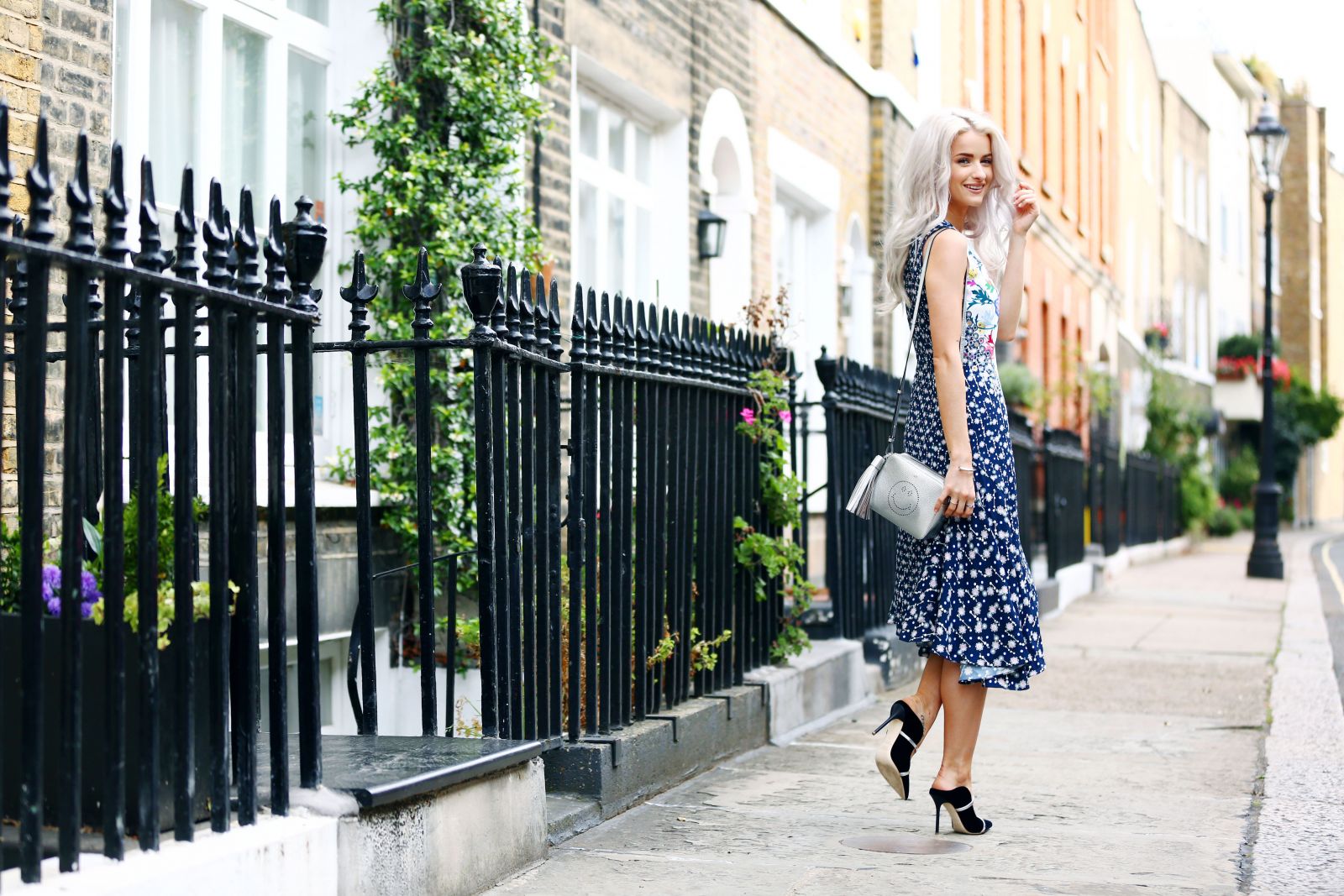 What do you think of the outfit? I was worried a dress may be a little too over the top for fashion week, but when you have some of your favourite designers to watch, why not go all out!? I was sat amongst a sea of Peter Pilotto dresses at the show, so I'm sure everyone else also got the dresses memo!
Sign up here for a weekly catch up of everything Inthefrow