This post is a paid for advertorial with Coach.
17/06/16
A Collaboration of Classics
Two Icons Join Forces. DisneyxCoach
Today marks the launch of an iconic collaboration. Two American classics have joined forces to design a range of limited edition leather-goods and ready to wear pieces that will have teens through to adult fashion lovers swooning. Disney and Coach, two vibrant and timeless brands, have come together to commemorate Coach's 75th anniversary alongside an American Pop Culture classic figure. Their offering? A collection of limited-edition pieces featuring the iconic Mickey Mouse character. Clutch bags and purses with a Mickey Mouse silhouette meet stunning leather accessories embroidered with the classic black and white figure. The Coach Dinky and Saddle bags now feature the fun Mickey Mouse figure, alongside smooth leather backpacks, t-shirts, biker jackets and sneakers. Classic leather goods have been injected with even more personality, vibrancy and fun whilst retaining their signature form. The Disney admirer can meet the Coach collector and celebrate in style.
The collection launches June 17th on Coach Online and in Coach stores worldwide, and due to its limited edition offering, is sure to excite so many fans of each brand. When I was given a first look at the collection, privately of course due to the secrecy of this exciting collaboration, I was truly excited to see two incredible brands collaborate on something really wearable. It doesn't branch out too alternatively from Coach's traditional styling; instead it offers limited edition pieces for those who want to celebrate two brands they adore.
But for me, it was the tan leather backpack, embroidered with Mickey Mouse to the front pocket that drew my attention. Backpacks are the luggage item that you can throw on in any weather and save your shoulders from the burden of a heavy loaded handbag. And this one has it all. Beautiful smooth leather with a buckle fastening. A size somewhere in between medium and large, that will fit the majority of your everyday luggage, and the classic and iconic Mickey Mouse embroidery to the front pocket. For the explorer on the go, or the city worker with a lot to carry, this could become their go-to. I have already planned to take this with me travelling in August, as the size, shape and style says utilitarian fashion. A beautiful, stylish backpack that actually suits all of your requirements. And thus, I have added the Disney X Coach 1941 leather backpack to my bag collection and could not be happier!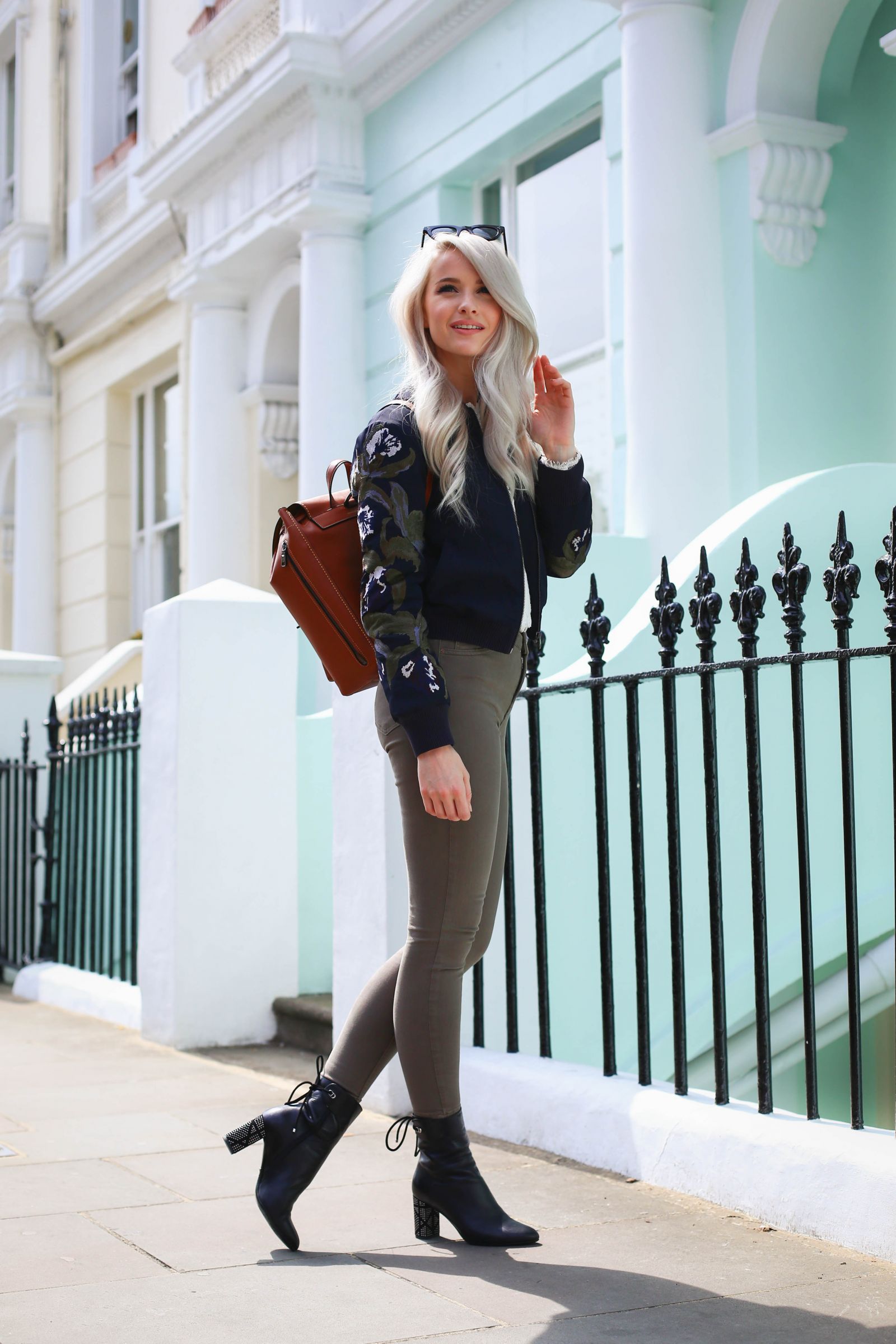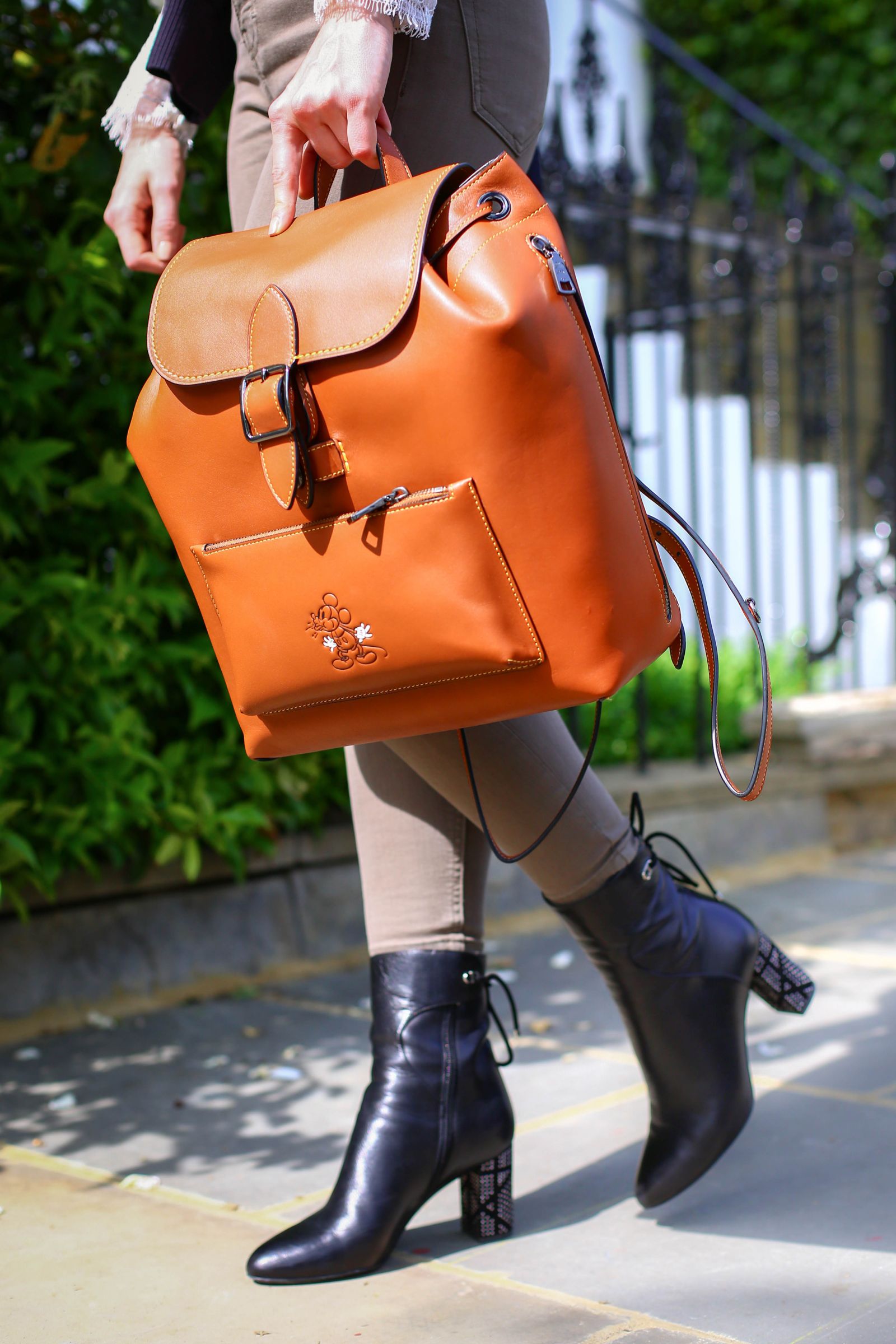 What do you think of the new Disney X Coach 1941 collection? How adorable is this backpack, which also comes in black FYI! Have a peek at the rest of the collection and let me know which is your favourite!
Sign up here for a weekly catch up of everything Inthefrow