01/06/16
Dior Cruise
Blenheim Palace
Photography: Adrien Dirand (Palace Images) / Dior (Boutique and Runway Imagery)
As a young girl, and through my teenage years and early 20's when I studied art and fashion in University, Christian Dior was a designer and a brand that truly inspired me. He thought outside of the boundaries of his era and elaborated on female figures and silhouettes to make something lavish, voluptuous and distinguished. And made his name for being someone who was truly original, unafraid to try something unique and of course, for being absolutely superb at his art. To this day, the Dior House has continued the legacy and success of such a profound designer to build a brand of class, sophistication and luxury style.
Sat aboard the Dior Express on my way to Blenheim Palace, where the Dior Cruise show last took place in 1958, I felt unbelievably honoured that I was one of a few lucky guests invited to such a prestigious event. But dressed in head to toe Dior, with Dior makeup to boot, I was ready for an extra special day and could not wait to step foot inside the Palace.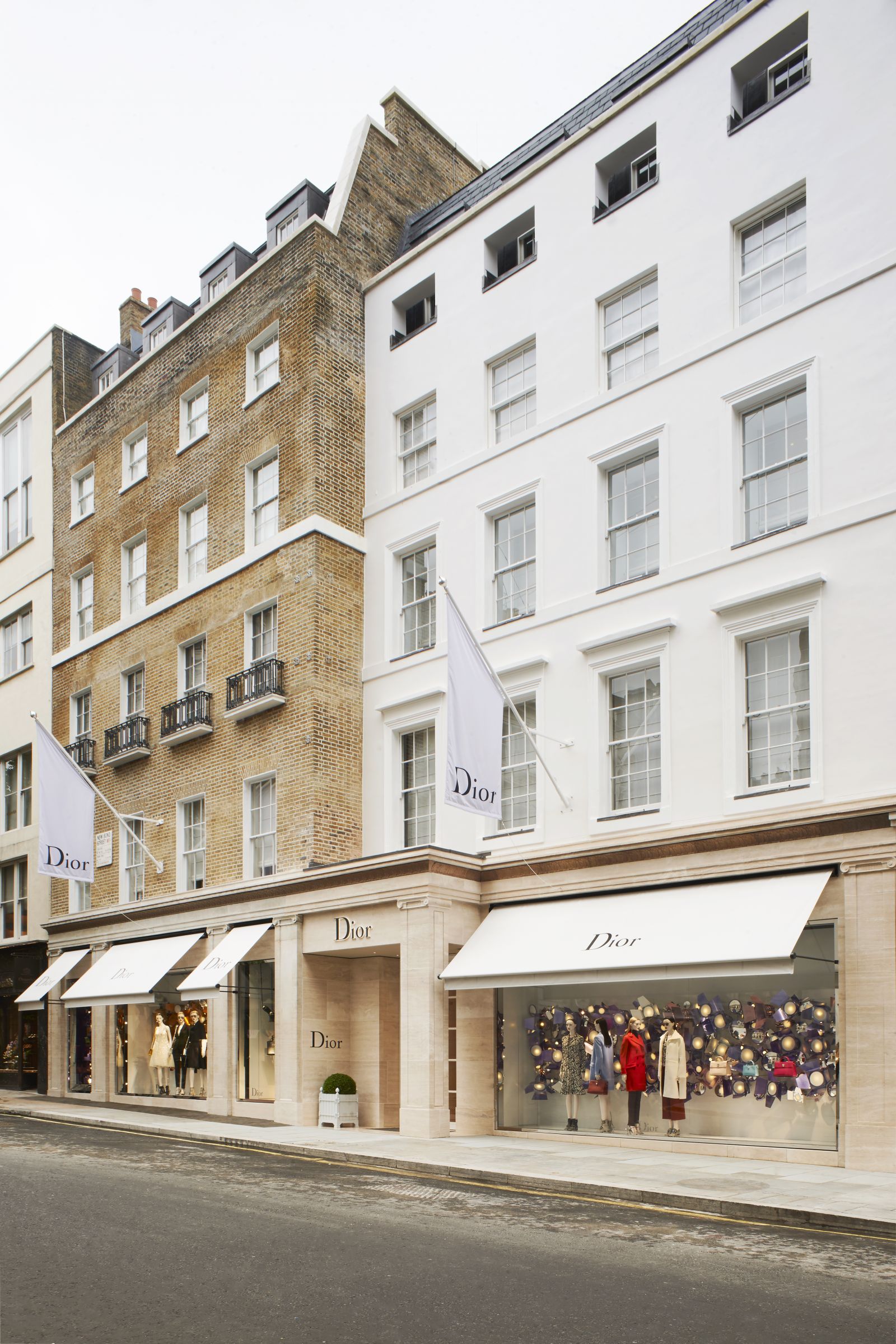 I have been on the edge of my seat, waiting for the opening of the new Dior Maison on Bond Street. It has been years in the development and has finally opened its doors on the most prestigious shopping street in London. Over five floors of beautiful decor, stunning Dior clothing and accessories and for the first time in any Dior store, the inclusion of Dior Home. A collection of premium, tasteful and enviable pieces of homewear for the homeowner who loves their household luxuries. This has become the largest Dior store in the world, so of course I was over the moon to be given a first look on the morning of the show. I headed over to the Boutique in a car and scurried inside, out of the rain, to a bright, luxurious space.
The interior designer and architect has truly created something fresh, open and premium whilst retaining the famous Dior classic styling to the decor. The multitude of rooms and spaces become a maze for the consumer to explore, and I could have spent hours wandering from Timepieces through to Homewear and back upstairs to clothing.
However, I only had fifteen minutes to wander around the newest House of Dior, before being chauffeured to Victoria Station to board the Dior Express; an even more stylish, Dior embellished Orient Express train.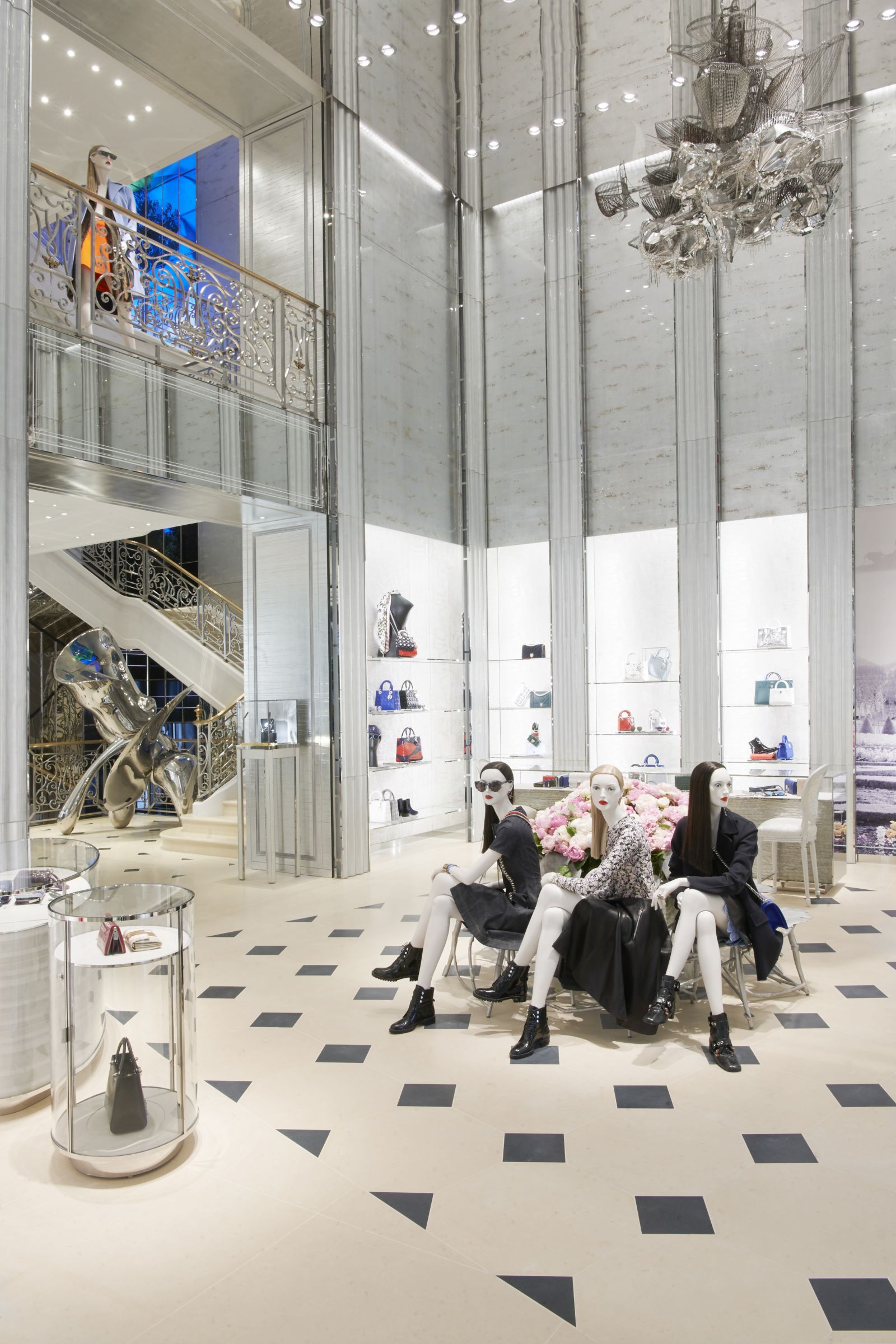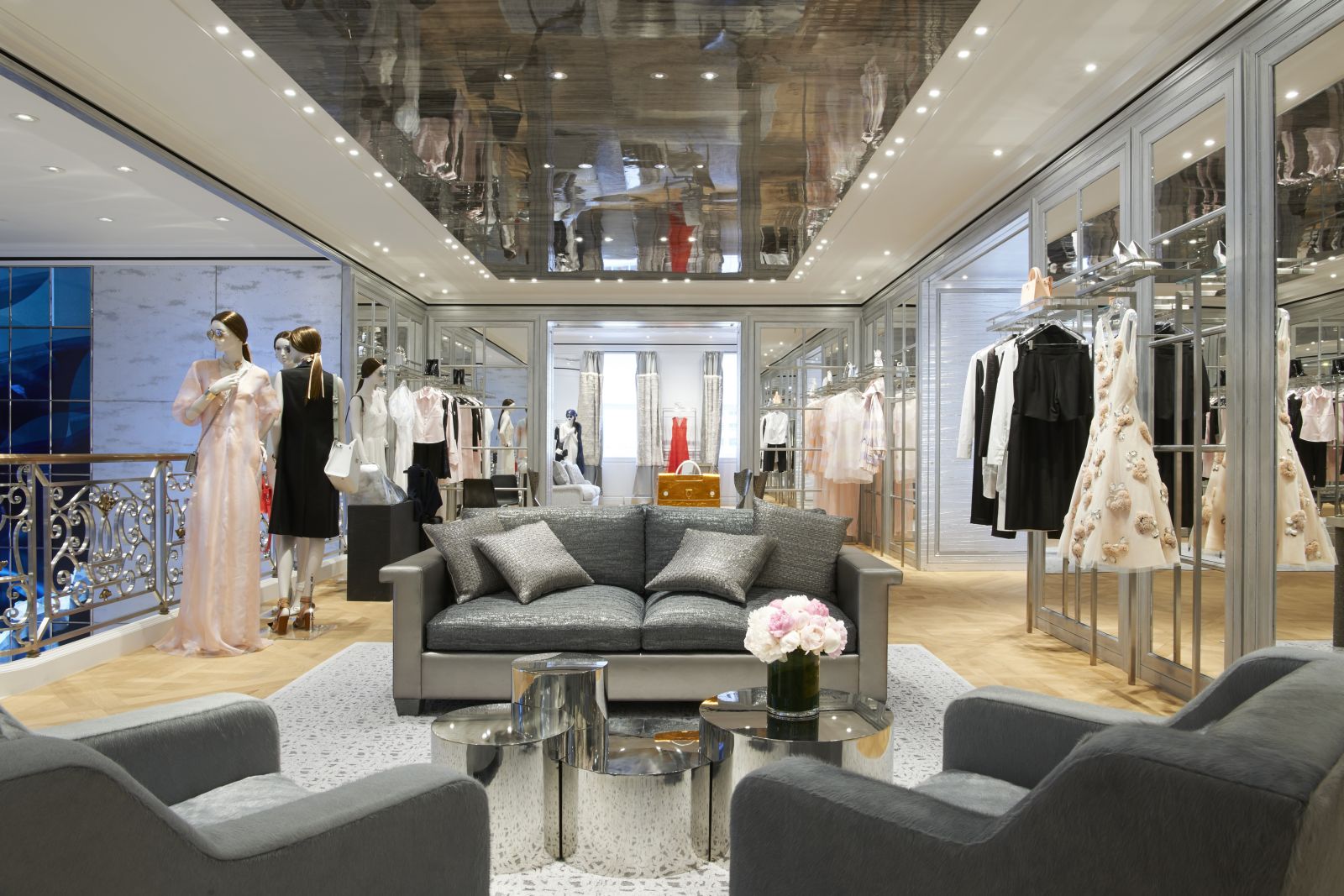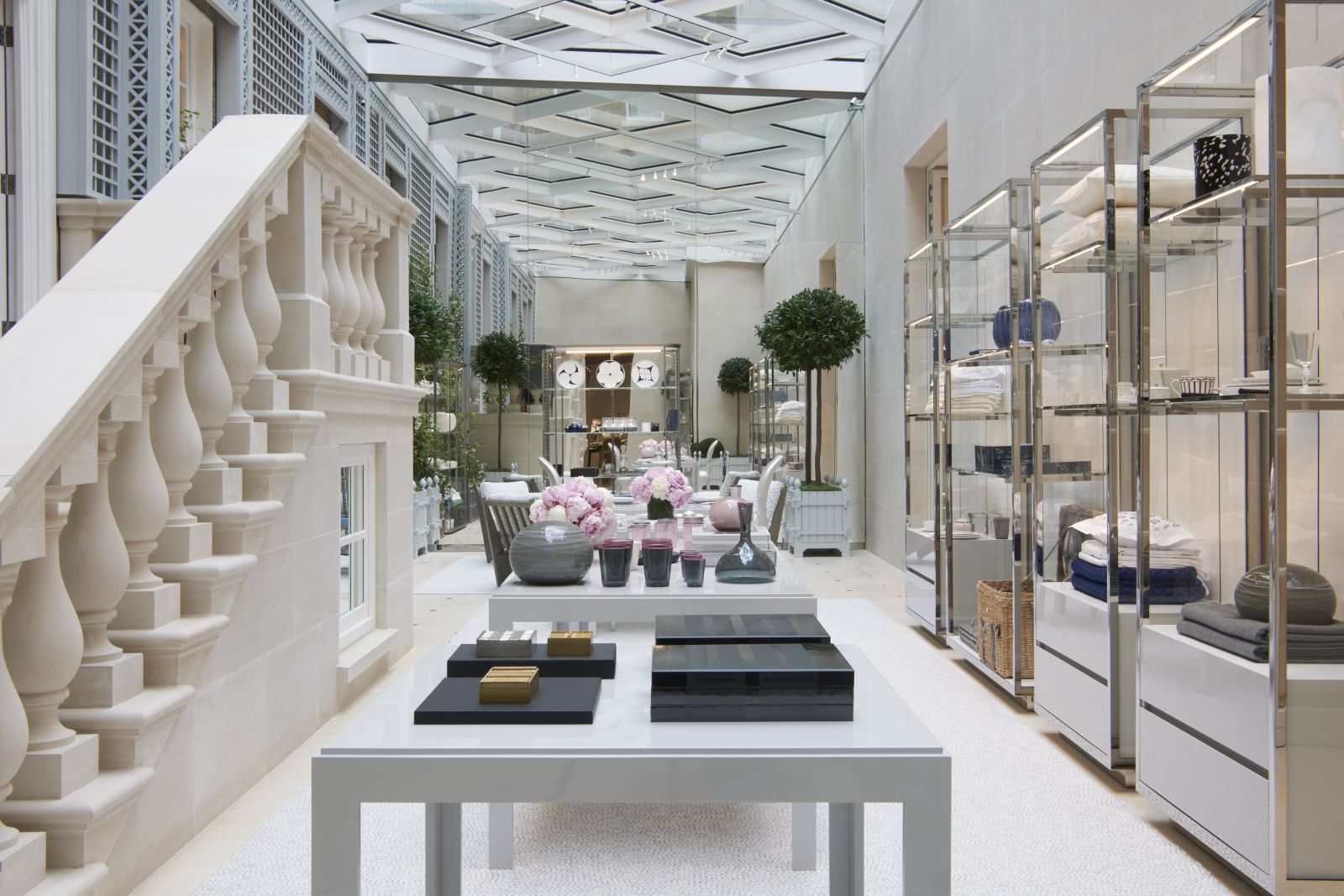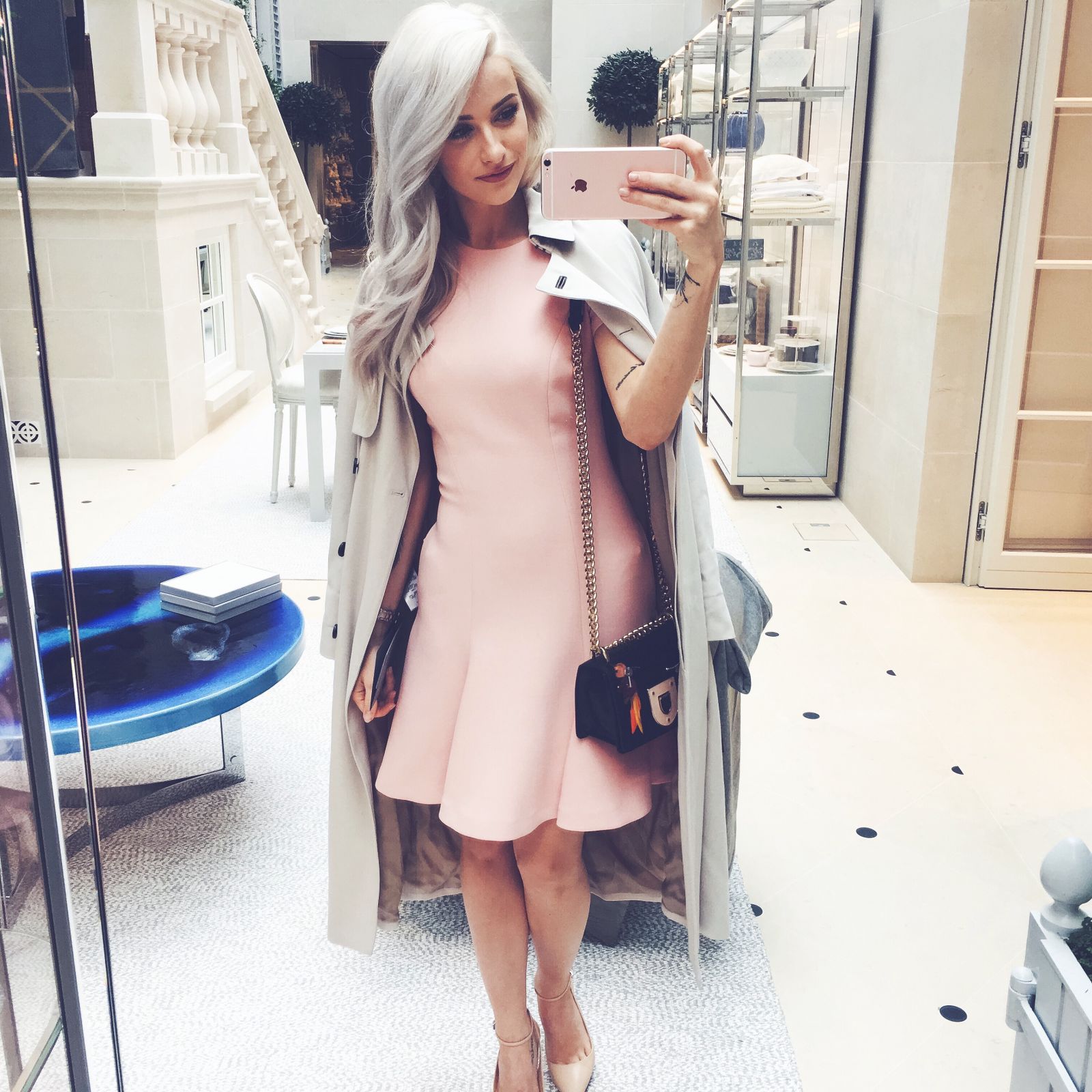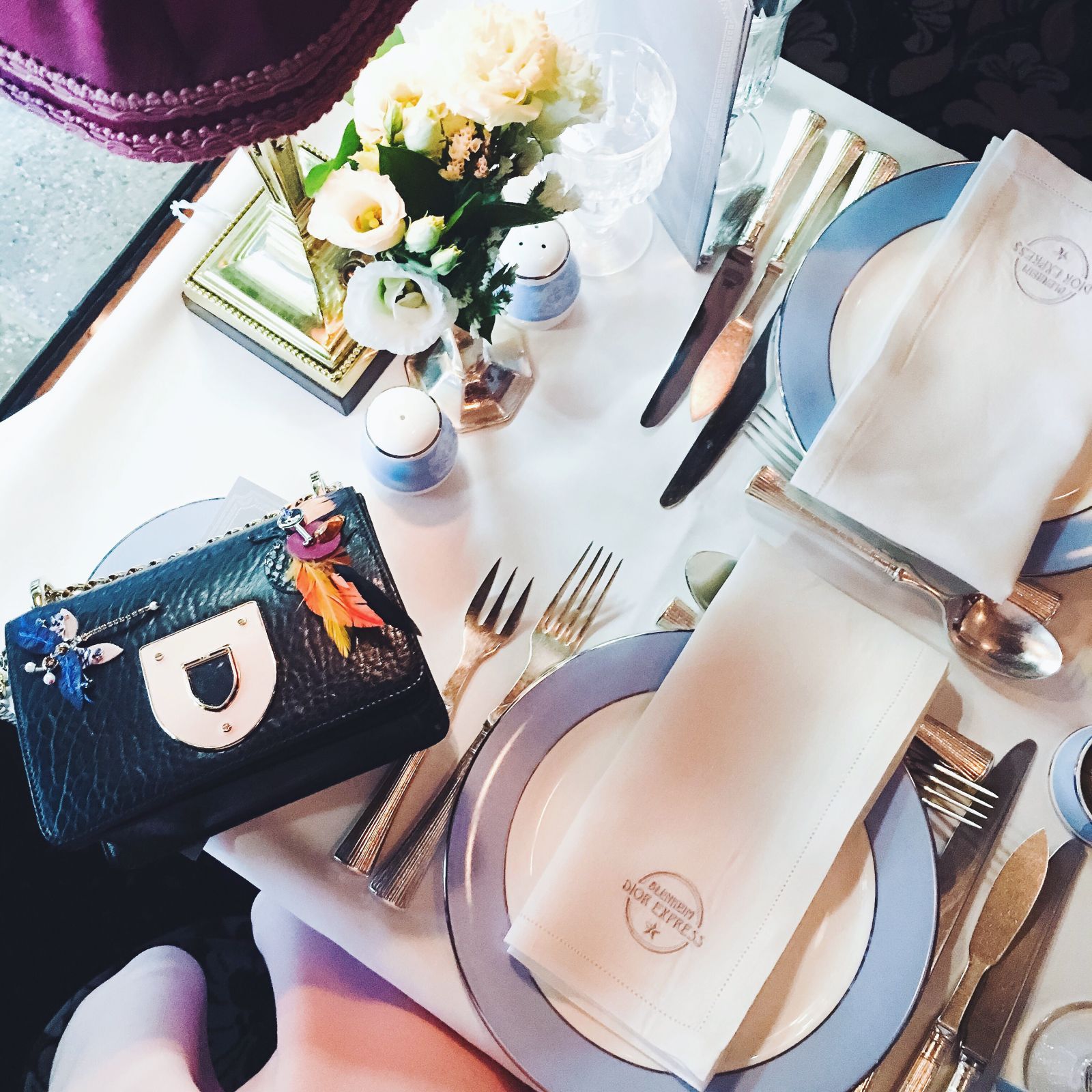 Surrounded by miles of green grass, stone bridges and lazy rivers, Blenheim Palace is a picture perfect, British Heritage Site. As you make your way into the grounds and the buildings behind you fall away, the beauty of the landscape, and this stunning Palace to the centre truly hits you. It is a breathtaking location and a wonderful building, all with so much character and British charm. And inside, it continues to inspire and astound, as the paintings, decorations and interiors are all so beautifully and historically presented. With chairs placed in rows of two, along the edges of a Dior printed runway, guests arrived from the Dior Express train to be seated for the start of the show.
With over 400 cars in convoy from the station to the Palace, it was a feat to organise such a huge and star studded event, with everyone dressed to the nines in Dior clothing and accessories. Included in the guest list: Alexa Chung, Kate Beckinsale, Gemma Arterton, Emma Roberts, Chiara Ferragni and a number of International bloggers, not to mention further celebrity faces who I failed to spy wandering around the beautiful walls of the Palace.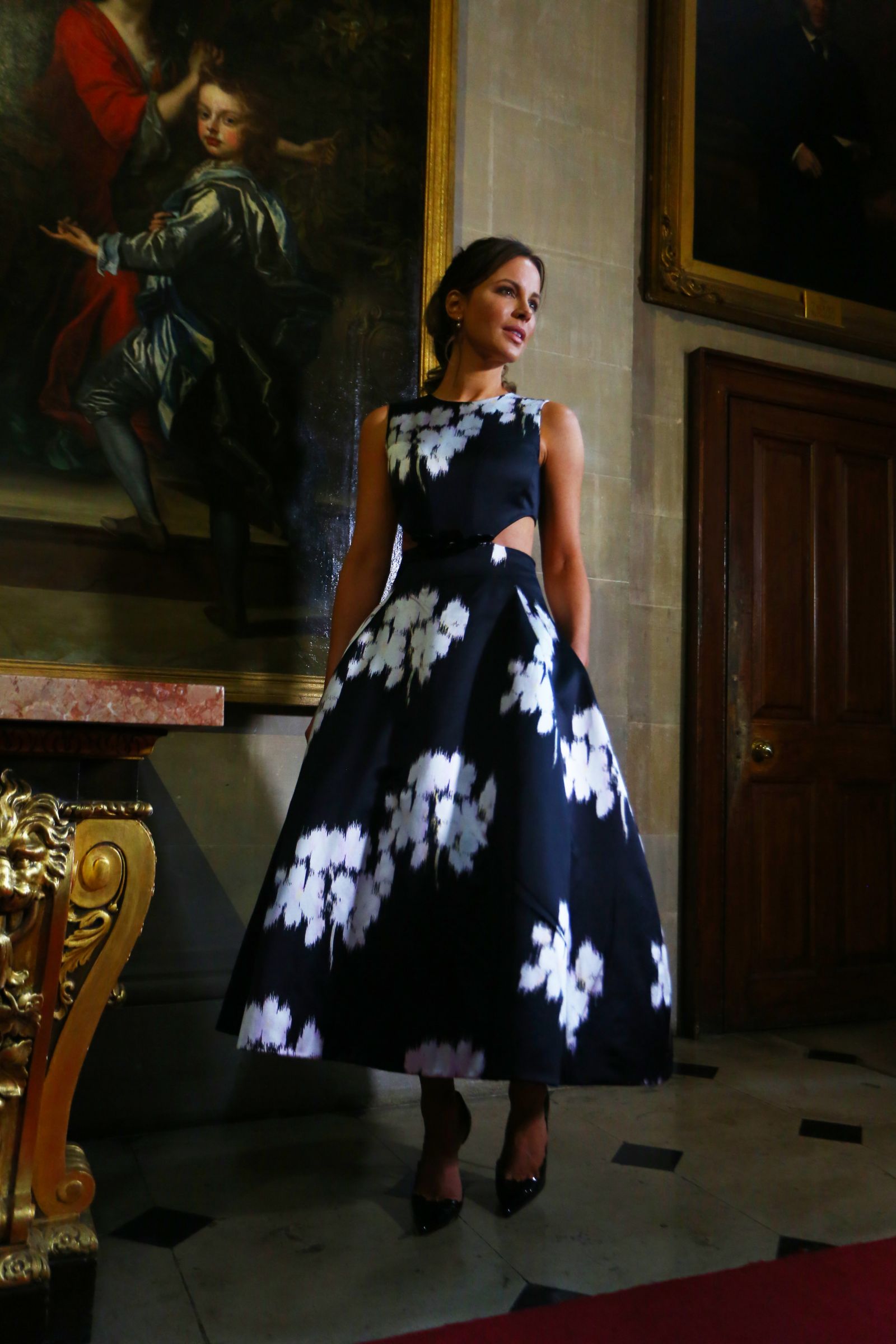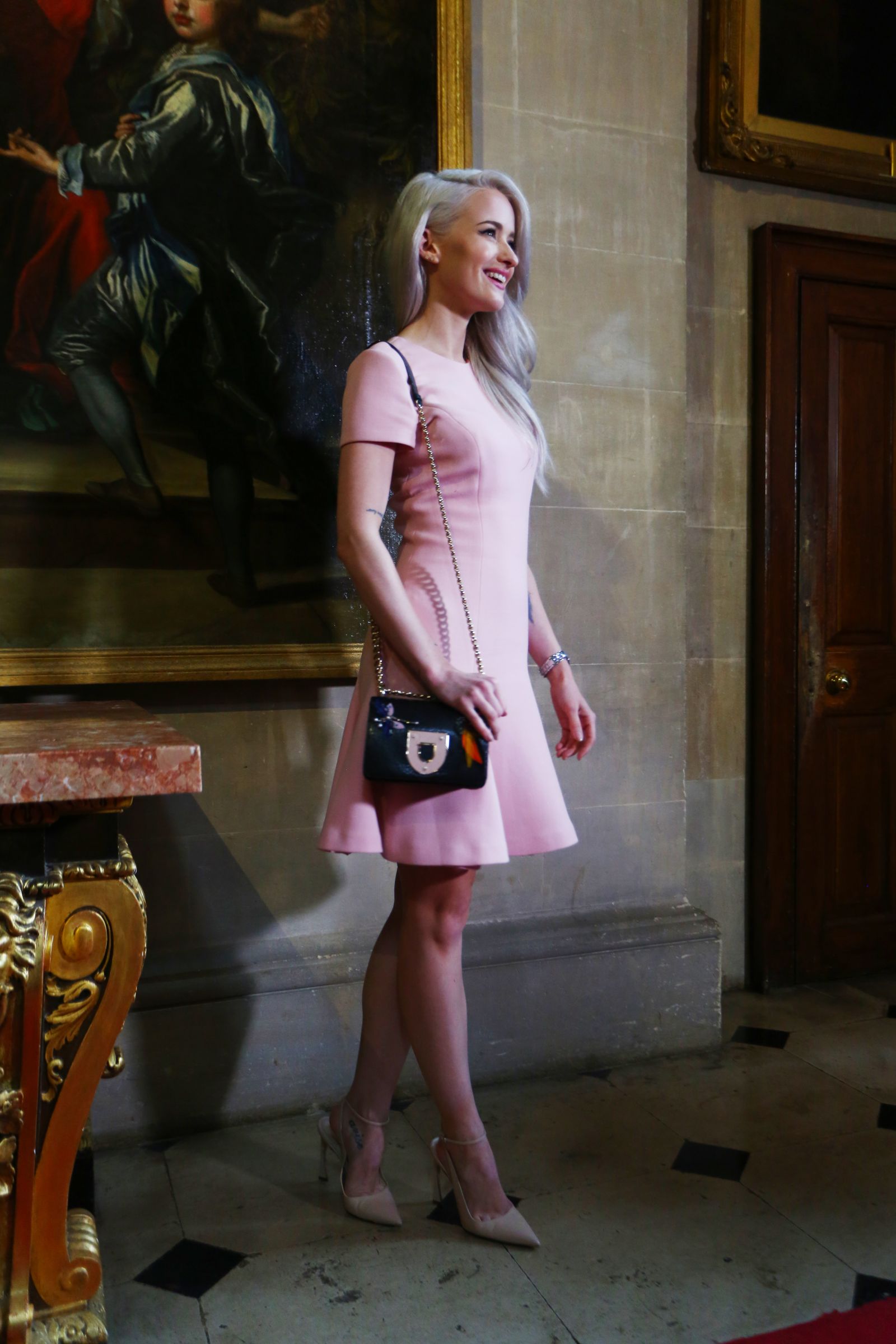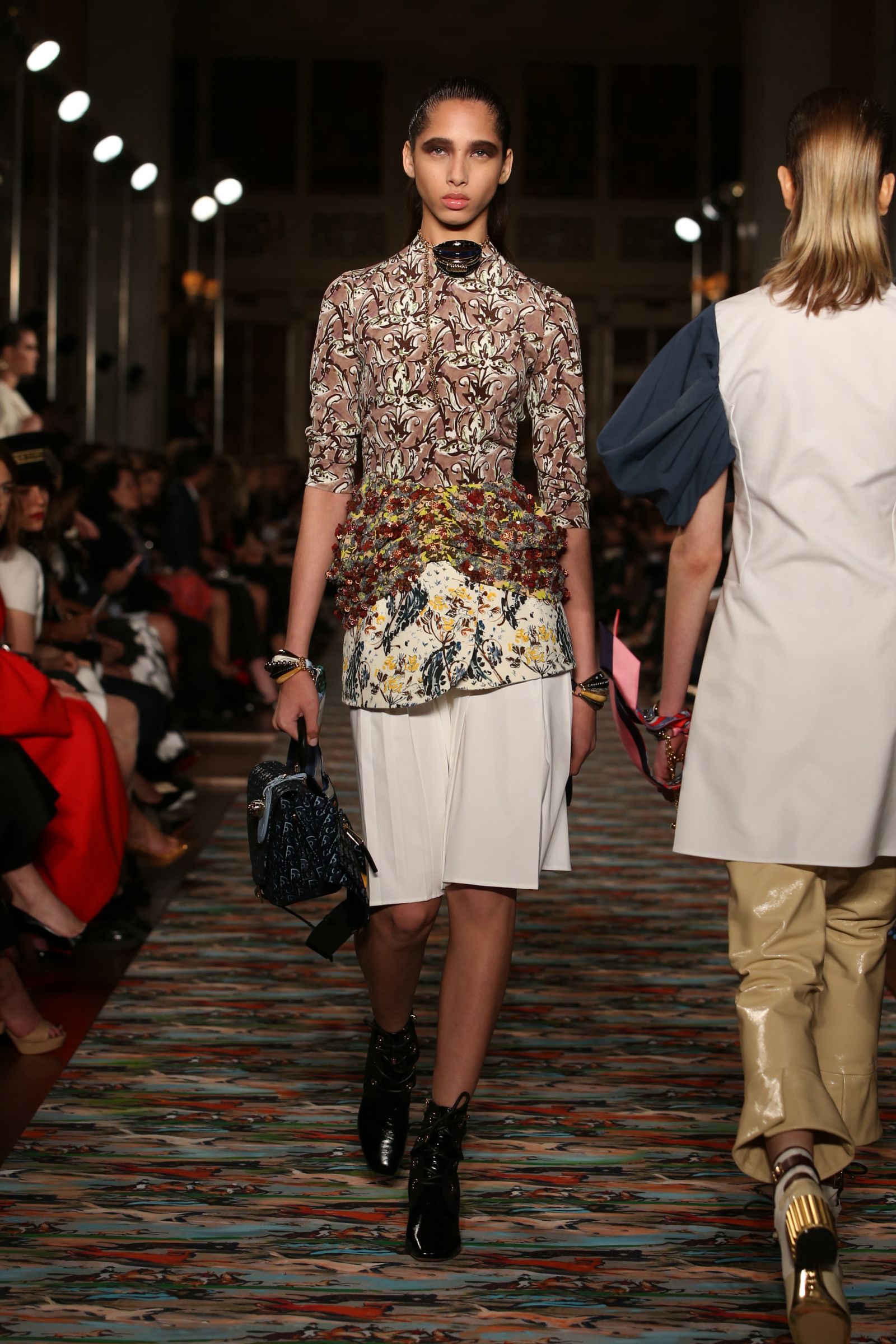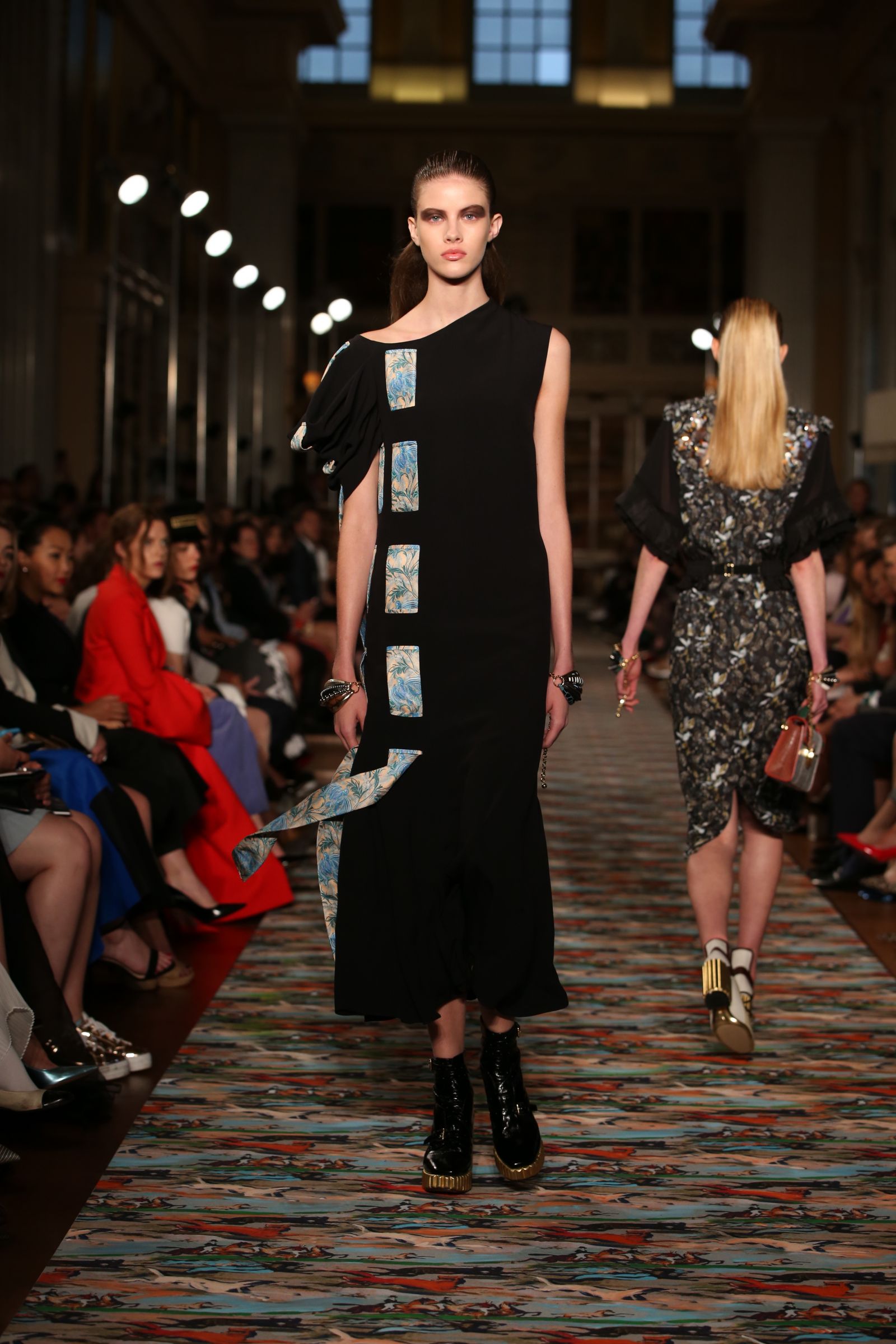 Ultra busy floral prints were layered over further chaotic prints, in a style that would warrant a clashing. Yet somehow, the patterns mixed harmoniously with wonderful textures, colours and fabrics. Lace up heels and booties strutted down the runway with a host of mini and midi length skirts and dresses. And yet my favourite feature: threading beautiful thin scarves through button holes to synch in jackets.
It may have been a disappointingly gloomy day after all of the lovely weather we have been recently having in London, but it didn't change the fact that this was a beautiful event and a beautiful building. I made my way inside the ornate doors of the Palace dressed in a baby pink Dior dress with a pleated skater skirt. A small copper sequin embellishment is attached to the left shoulder for added detail and the movement from the pleats offer such a feminine finish. I wore it with a pair of Dior nude slingbacks with the signature Dior curved comma heel and a mini black Diorama bag. And to shield myself from the rain and cold, I threw on an Aquascutum trench coat that would conceal my whole dress.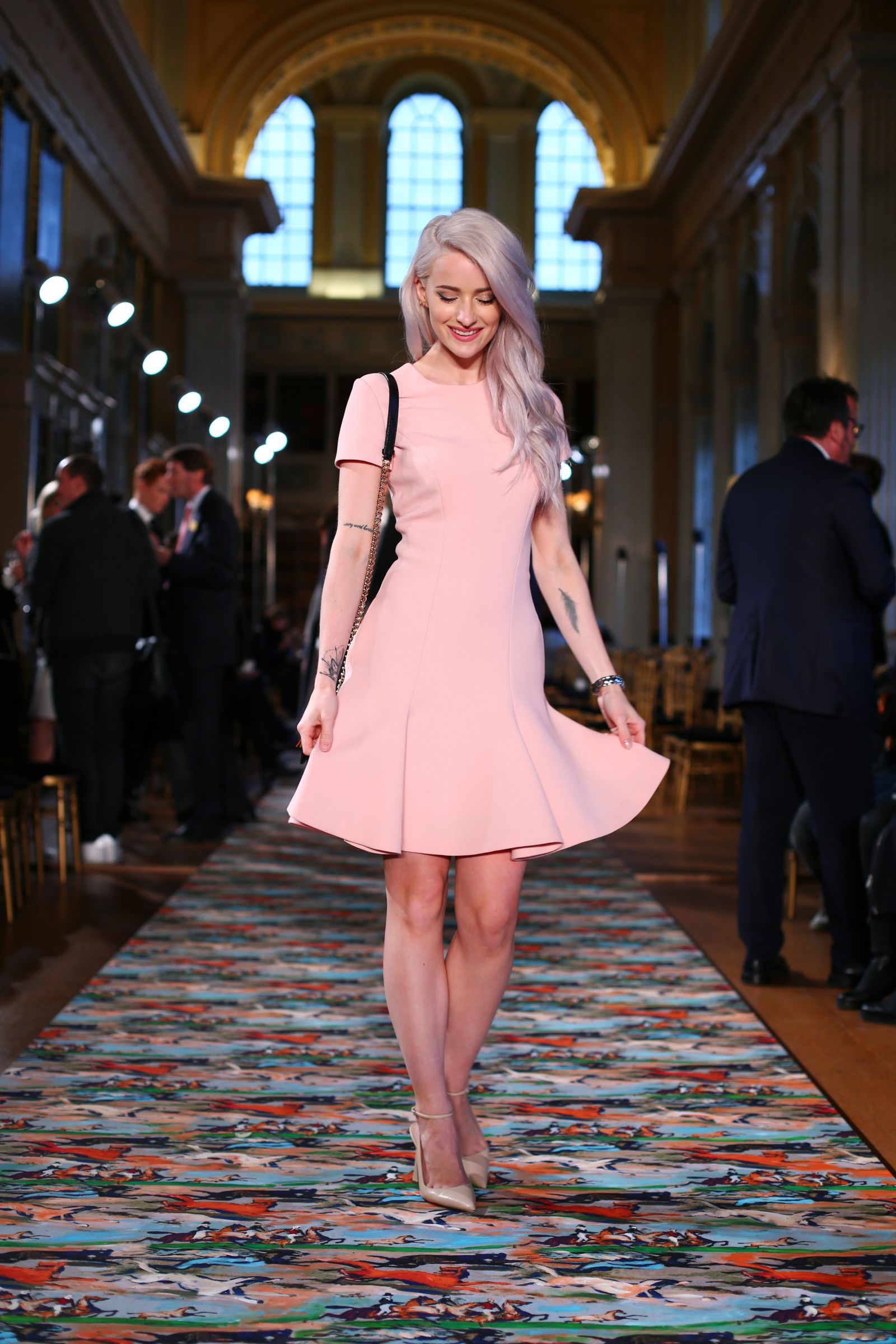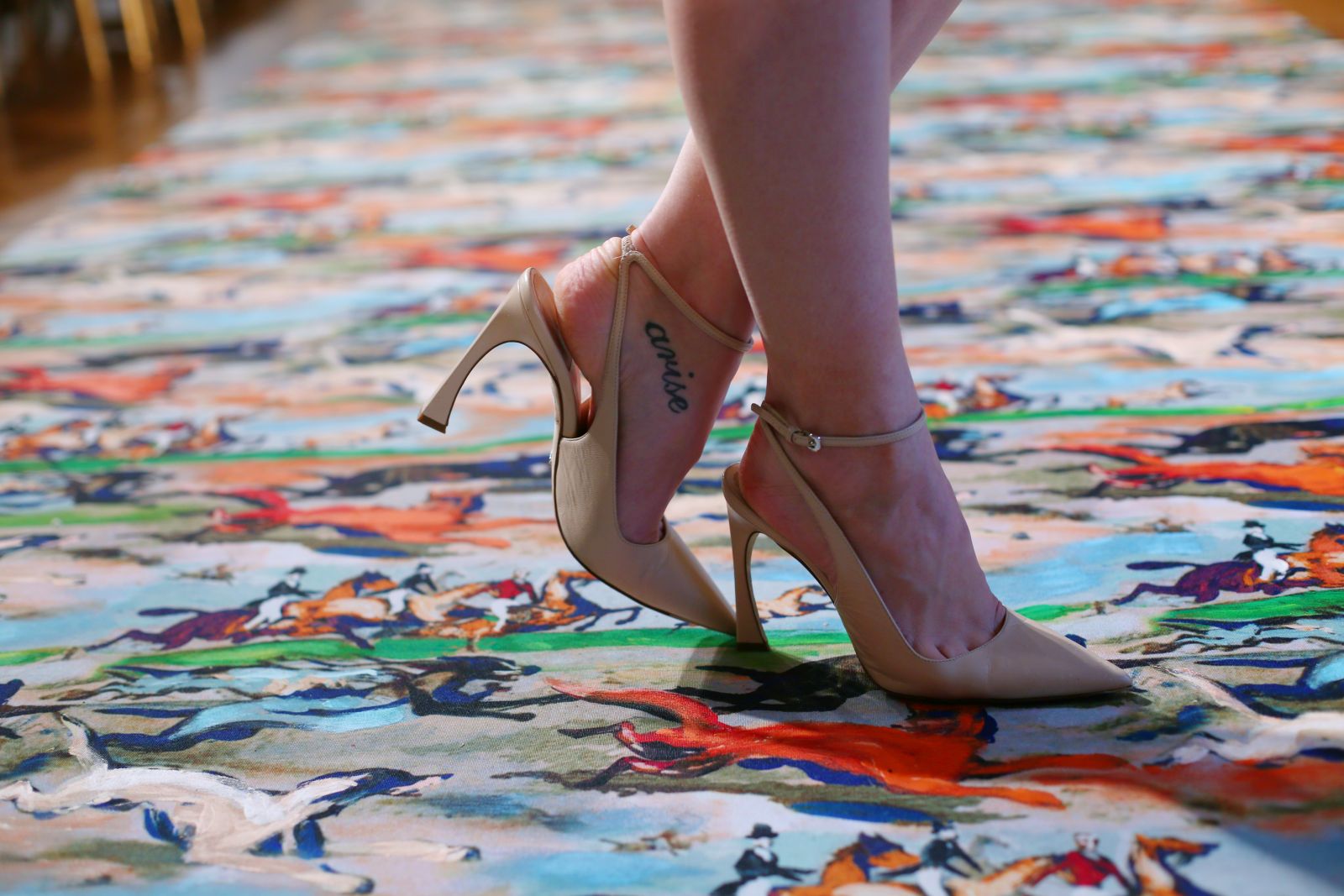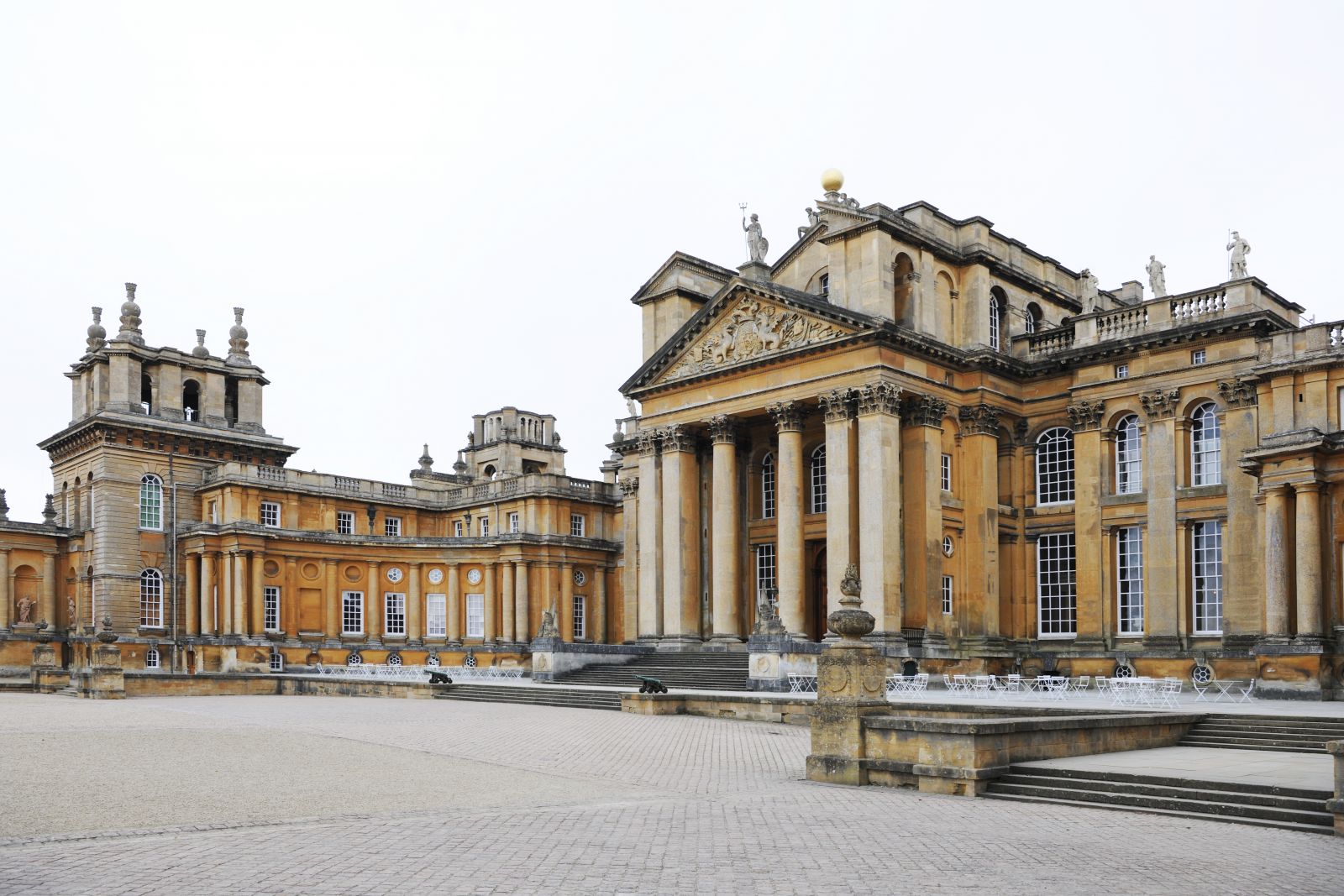 Huge thankyou's to the wonderful Dior team, for inviting me to the most prestigious and anticipated event of 2017. To be included in the guest list of such an event makes me incredibly proud of Inthefrow and the hard work that has led to this point. From learning about the works of Dior in lectures, to gazing upon the newest collection hitting the runway at Blenheim Palace, feels like a lifetime of work in between, but it was all entirely worth it for that moment.
Sign up here for a weekly catch up of everything Inthefrow