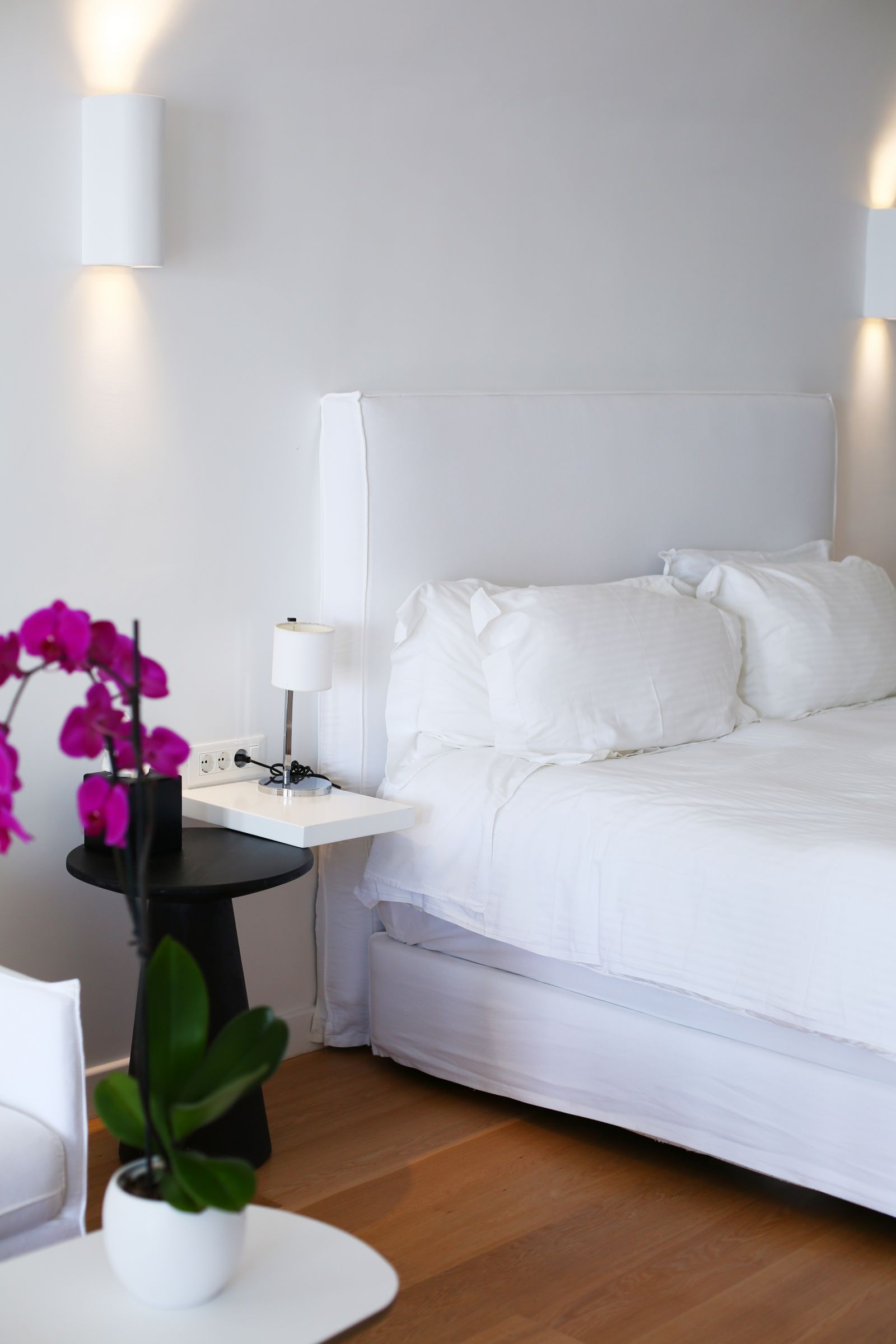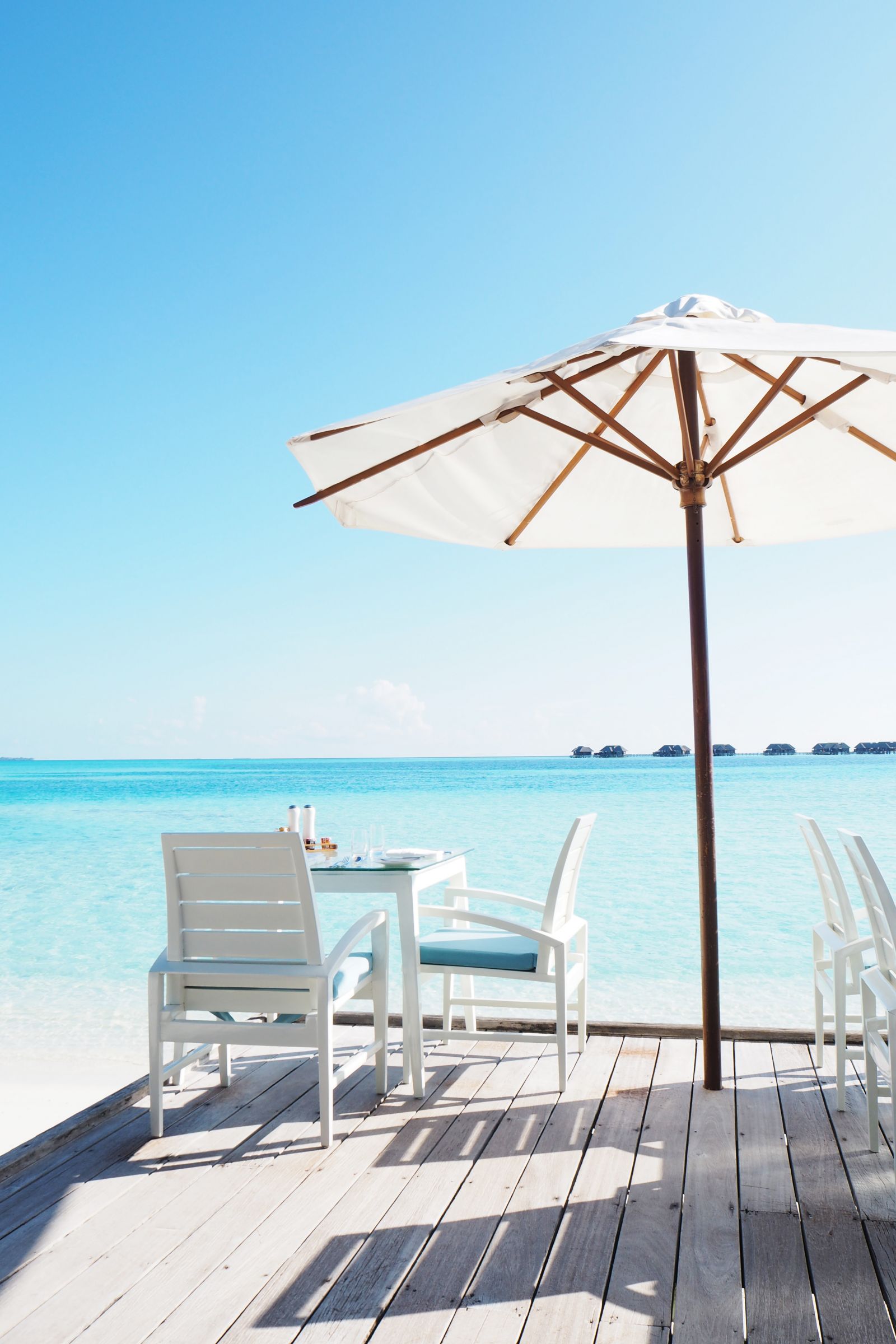 02/06/16
Where you need to be staying
Four Hotels I L.O.V.E
Its pretty obvious I've been doing a lot of travelling around our little world recently. I've been to three continents over the past six months, and I think on nine trips. Yep, nine. I just had to scroll through my Instagram to check where I've been since January. France, Paris a few times, Maldives, Florida, Dallas, Hong Kong and Santorini and that is before the end of May. So it's been a wonderful year so far and my Instagram feed has been on point; #instagramgoals. And you might be aware that when I go away, I like to not only show you what I'm eating, what I'm wearing and what I might be singing along to on my snapchat (it's Inthefrow for any of you cool kids), but I also like to give you some actual info on the places I'm staying. And in this case, I have been spending some time in some pretty gorgeous hotels around the world that I seriously need to tell you about! Four hotels certainly need a shout out, so I thought I'd bring their reviews to you, in one fell swoop.
So here we have it. Manchester's cool and sophisticated Hotel Gotham. Conrad Maldives, located in Para Para Paradise, Tiara Miramar Beach Hotel & Spa down the coast from Cannes and Hotel Katikies set into the white cliffs of Santorini.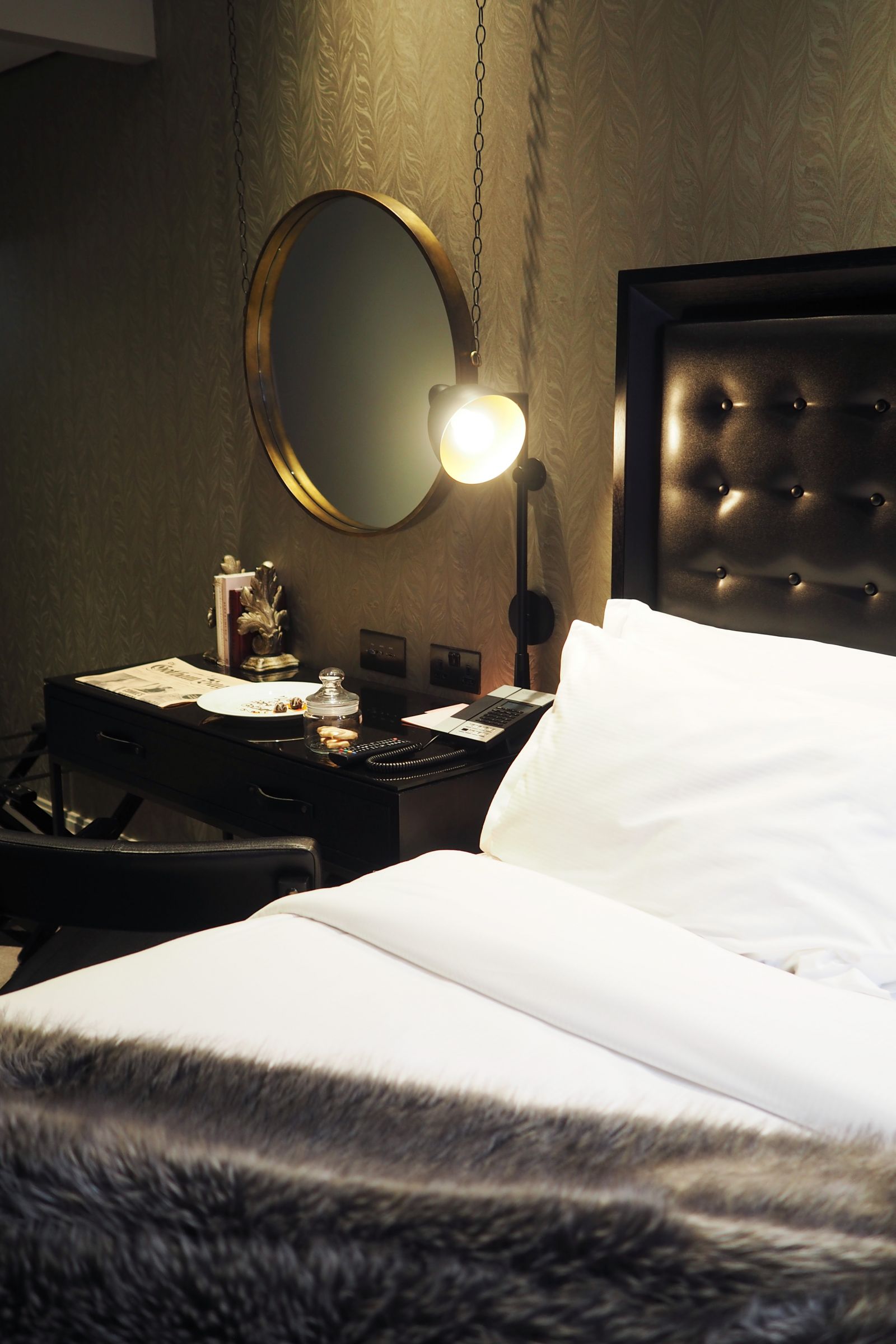 Manchester
GOTHAM
Well, what do we have here? My home city none the less! It was my besties hen party and for the night before, I booked us into the trendy, and highly recommended, Hotel Gotham for the evening. I had heard about this cool hotel last year on one of my very few visits back to the North and had decided it was somewhere I needed to stay, if I was ever in the city. So this was the perfect excuse to book in, and I am so glad we tried it.
Heading into the lobby, you head up in the lift to the reception area, kitted out in a cool, New York vibe. Very Great Gatsby, art deco and 1920's. Theres something about it that makes me feel as though Ive just walked into a theme park ride, and the lifts might be some sort of twilight zone. And yet, the overall feel and exterior of the building screams Batman and Gotham City. Needless to say, I love it!
We booked into a standard double room with a dark interior feel, red velvet chairs, a huge faux fur throw to the leather bound bed and black and white images framed on the walls. The cool thing about the rooms is that everything is for sale and you are welcome to take them to reception, in the swag bags provided, and purchase them for your own decor. Well HELLO new throw!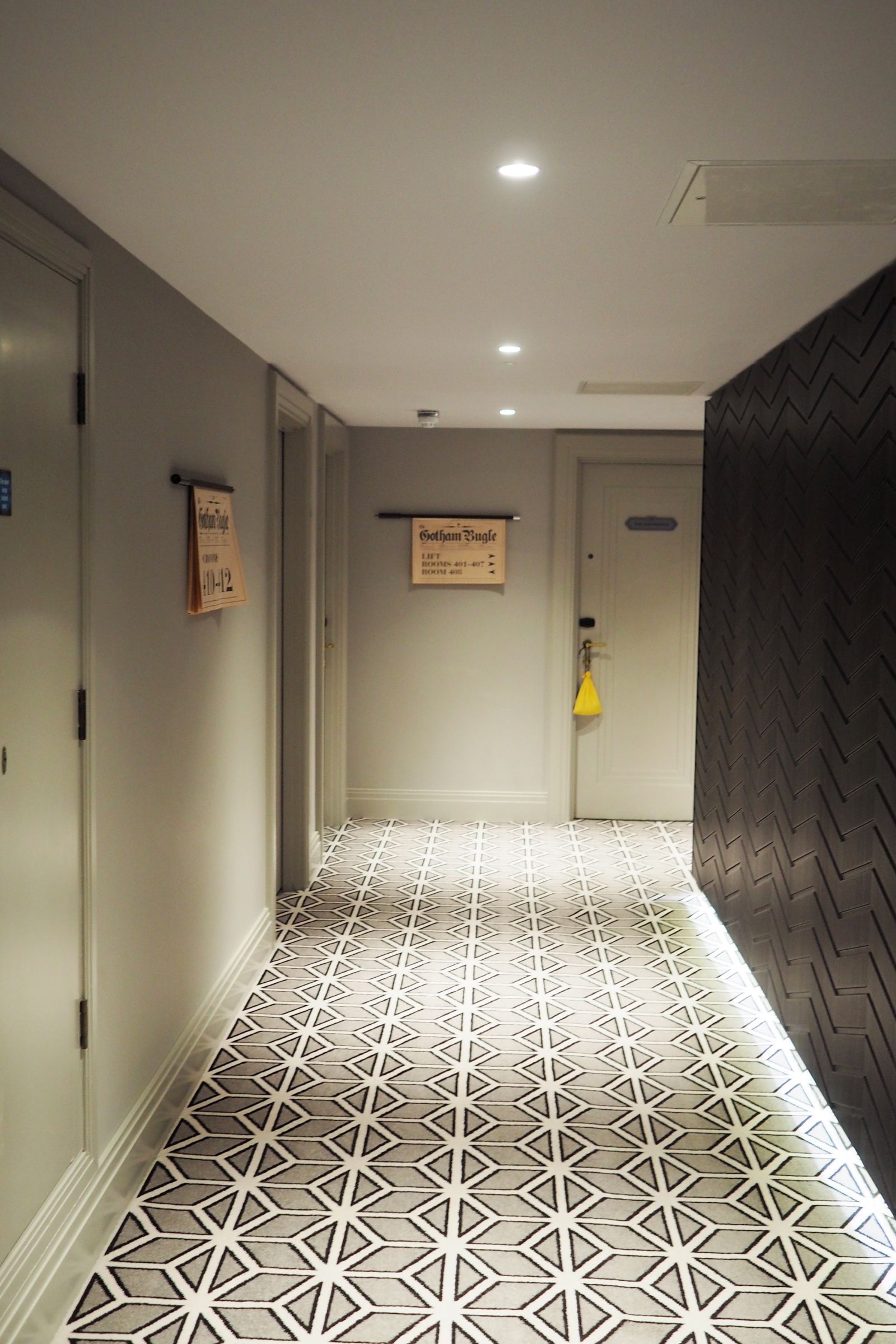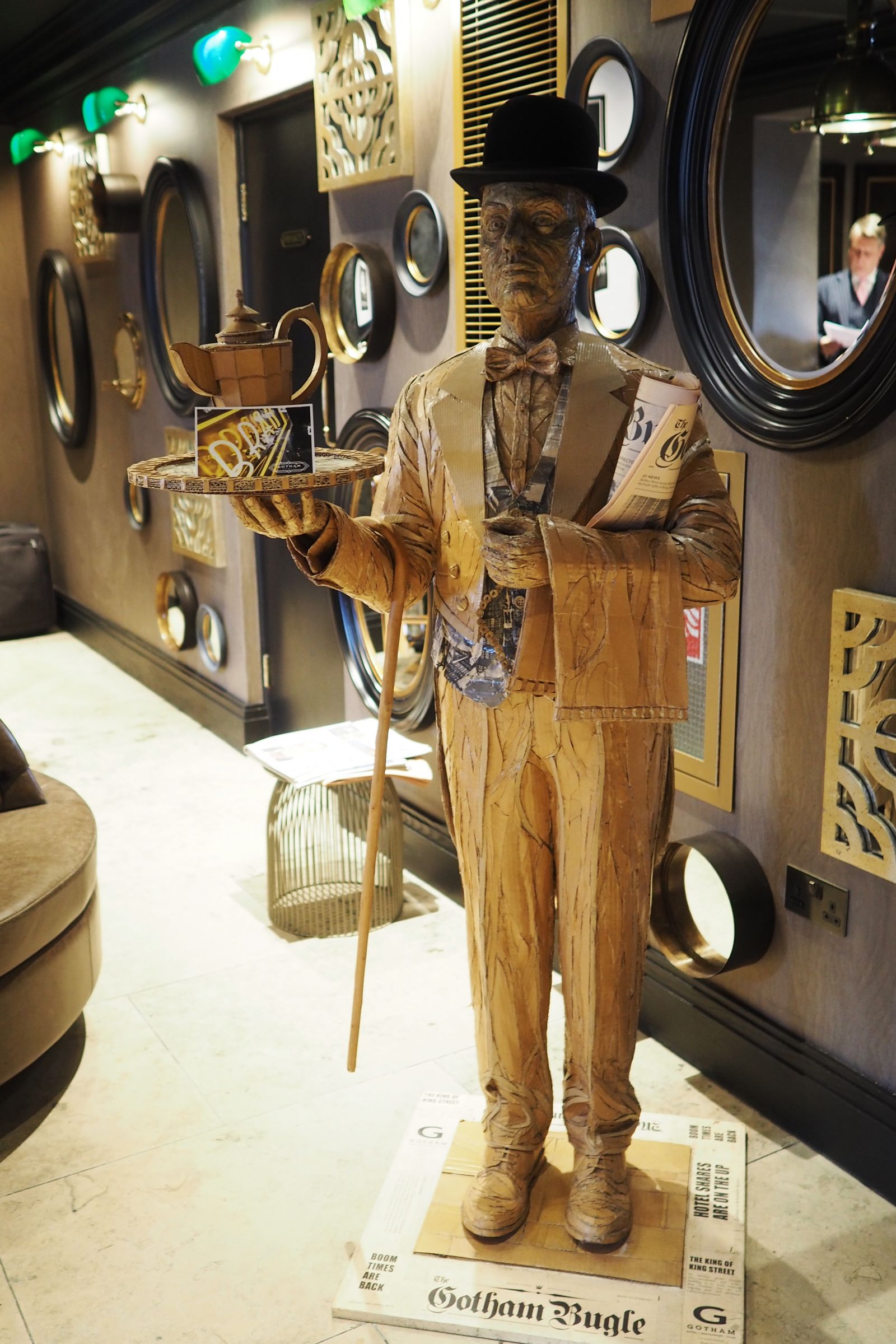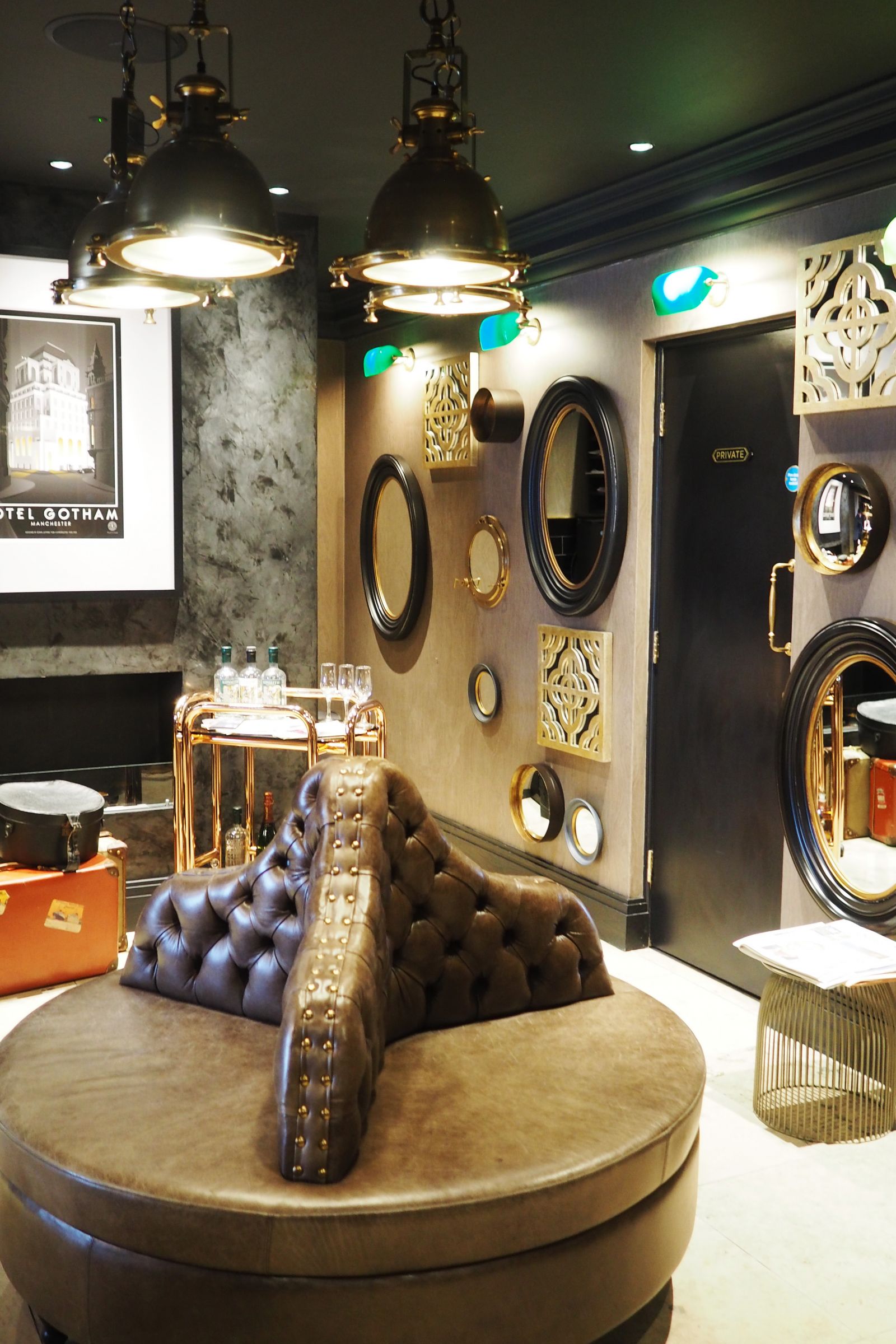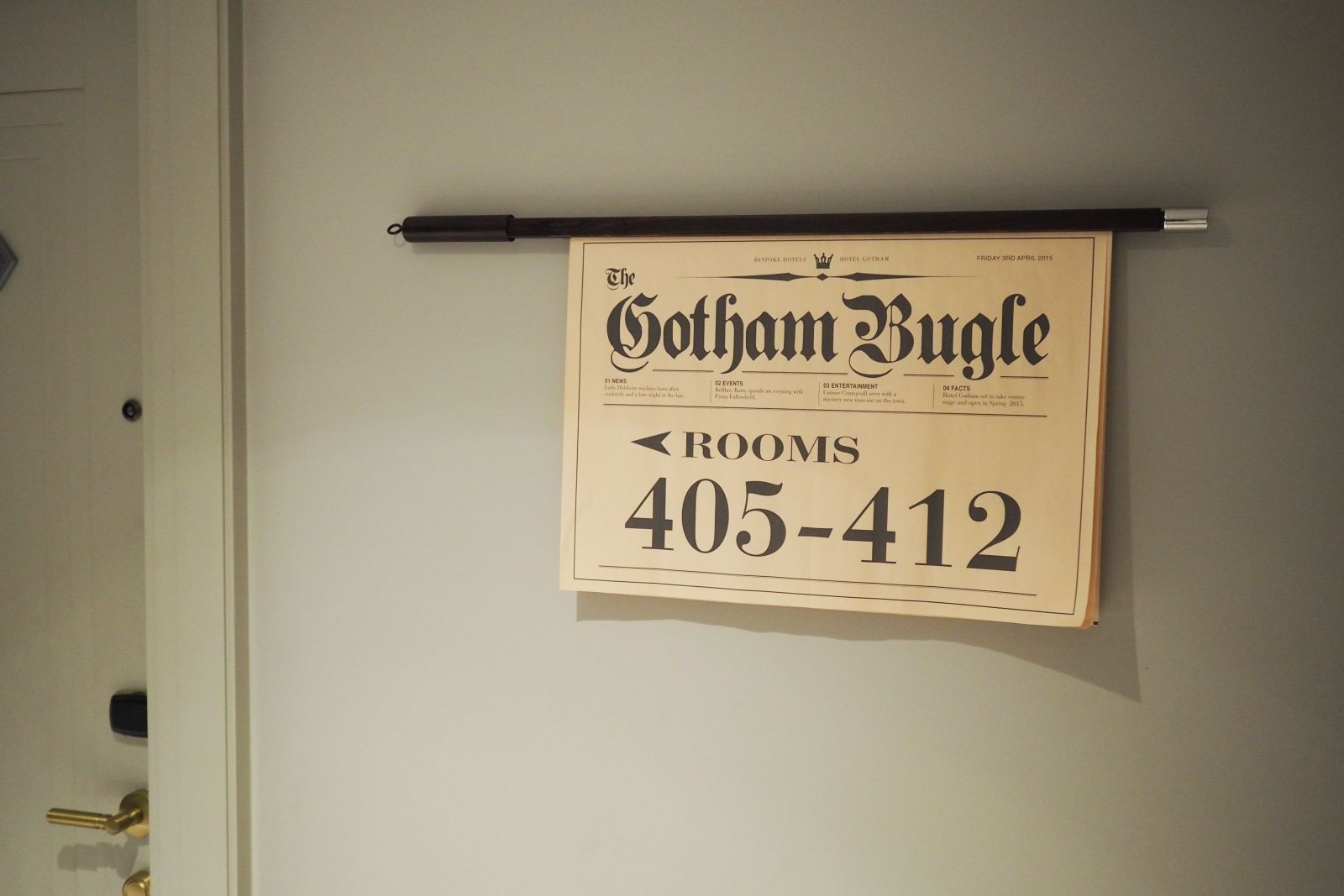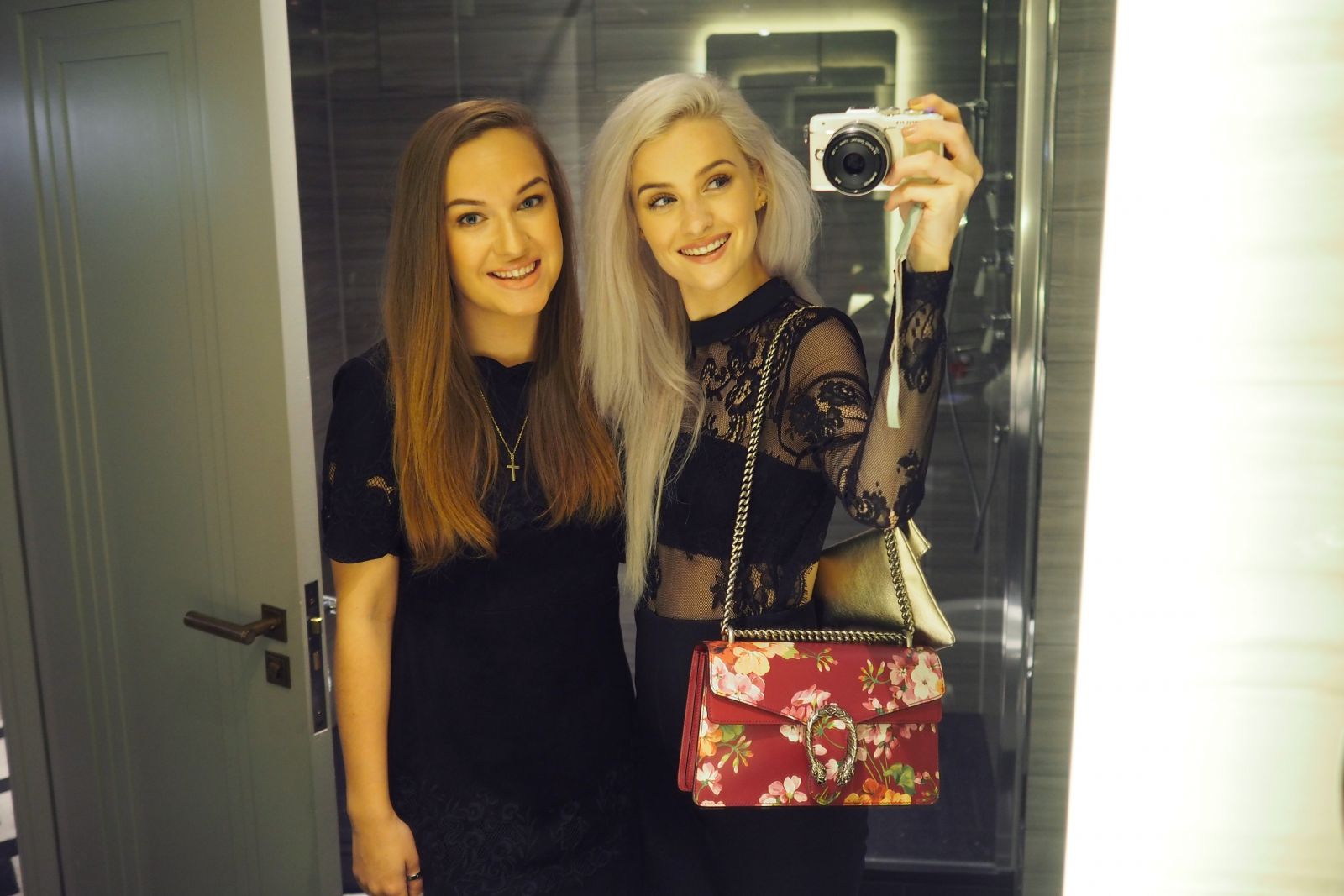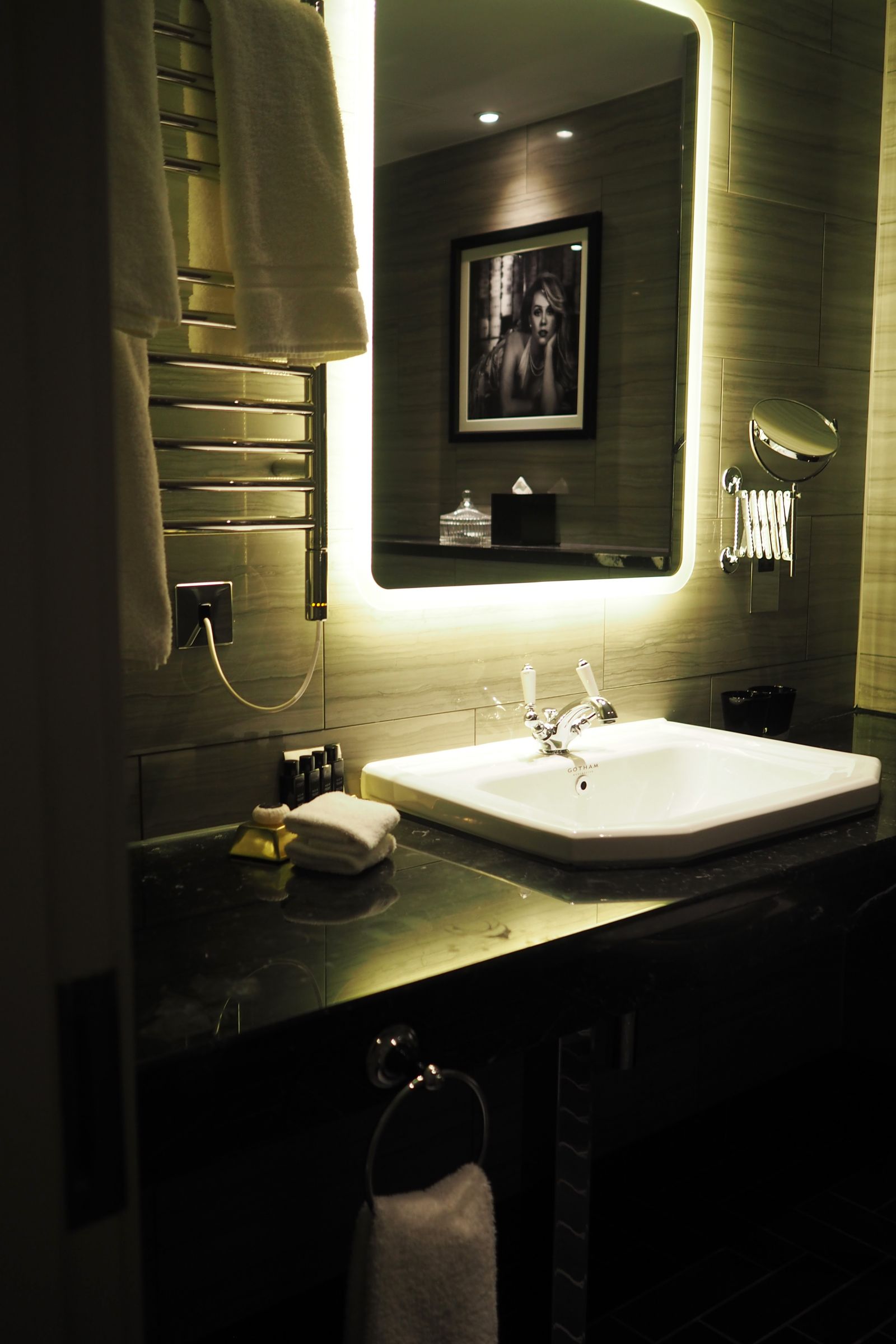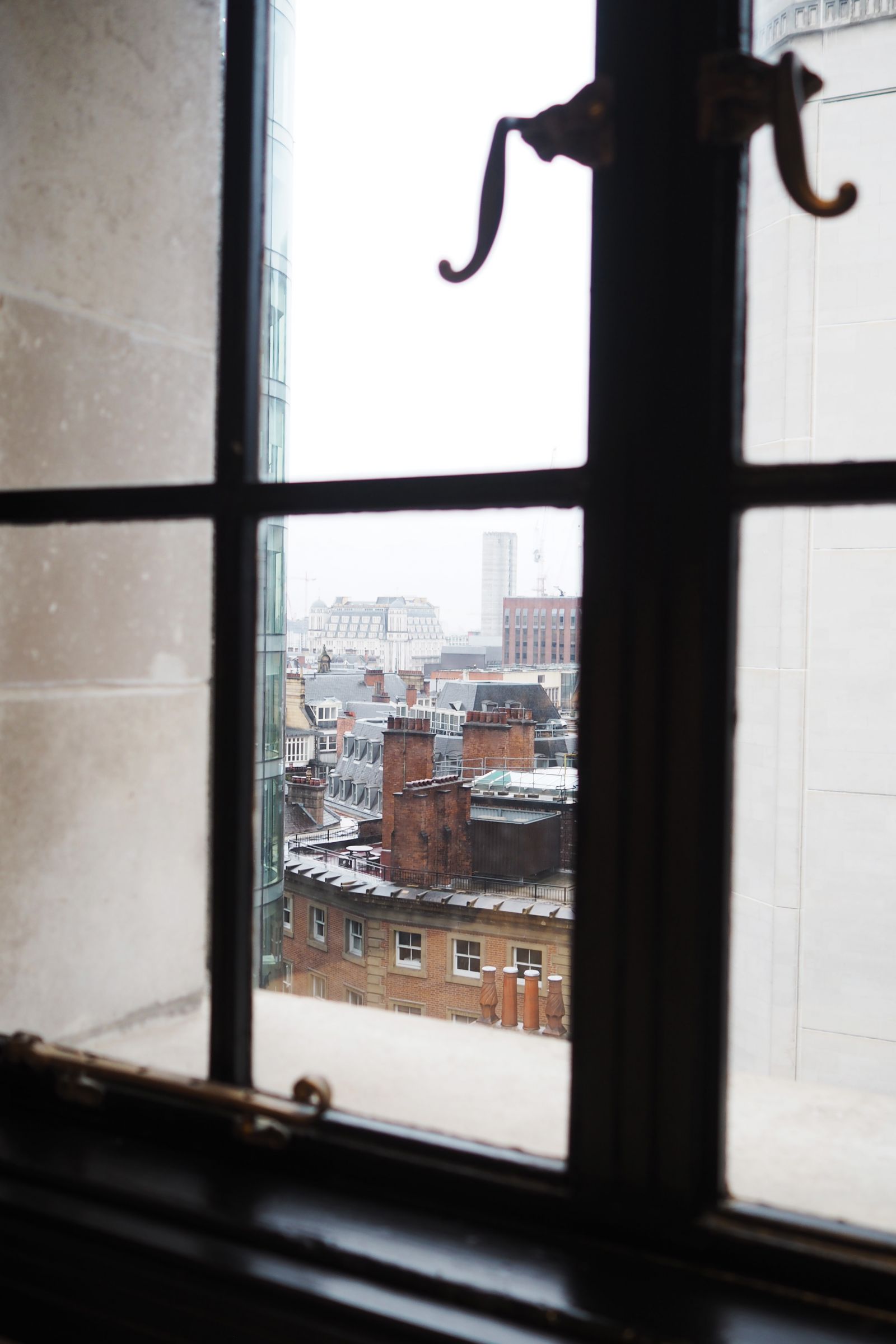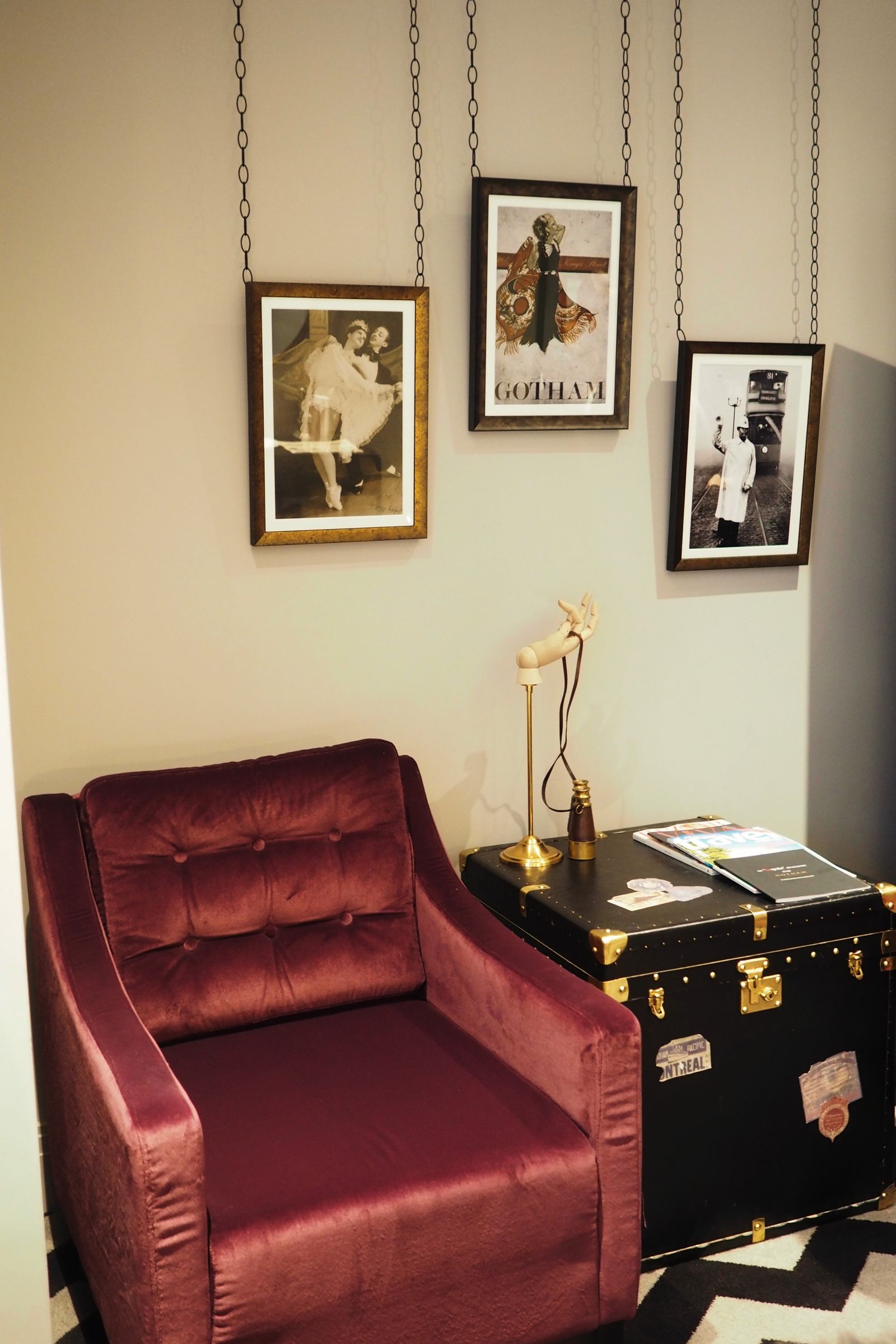 Moving into the evening, I had also booked us a table for two in the Honey Restaurant. Again with a wonderful interior, and views out over Manchester due to the top floor positioning, this is a restaurant I could not recommend more. Honestly, even if you're not staying in the hotel, have a trip to this restaurant. The food was exquisite and do not get me started on the peanut butter cheesecake. The staff were fantastic, the ambience felt so chilled and the view out from our table was awesome. We had the best evening drinking, chatting and eating and it really made the whole stay even more amazing.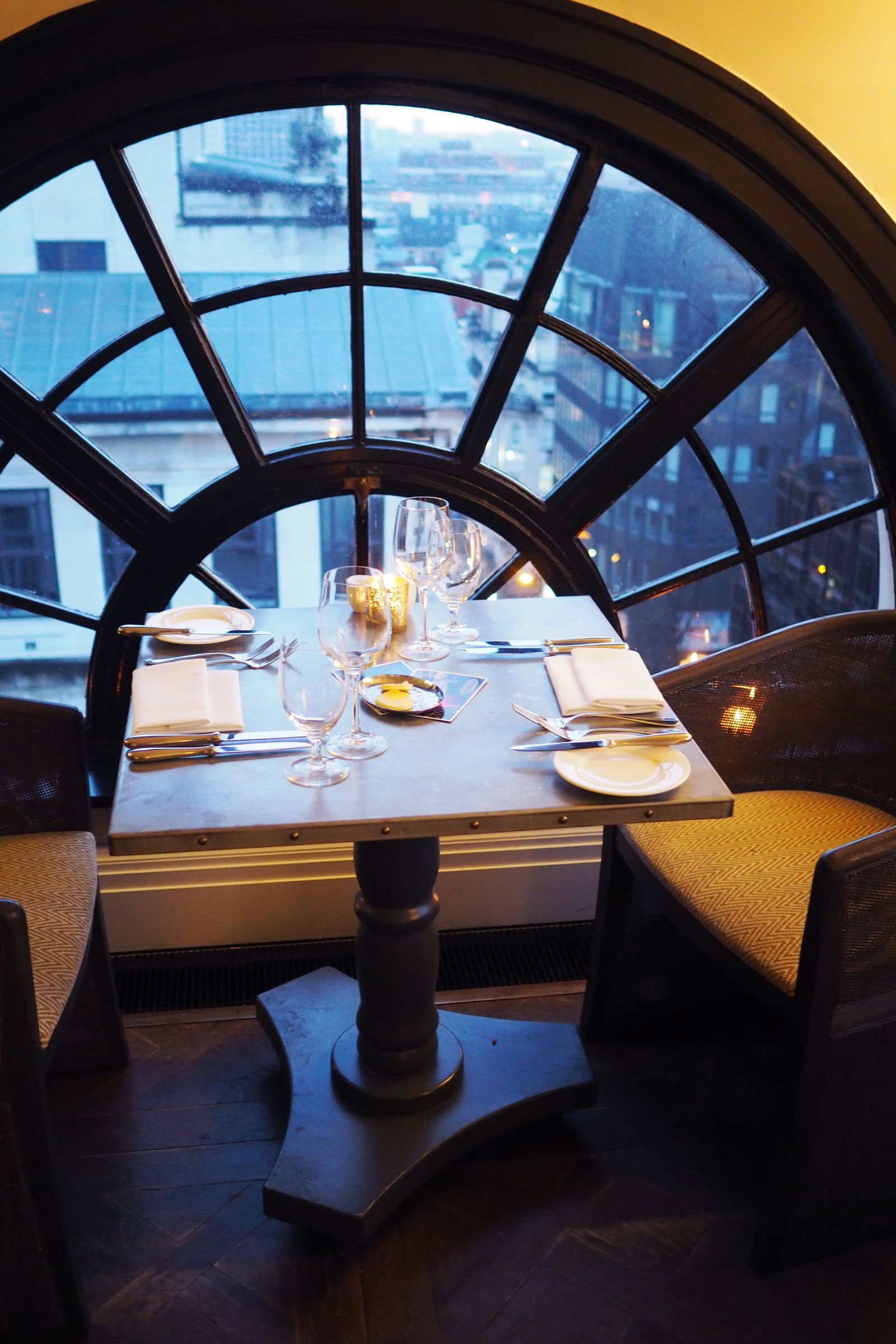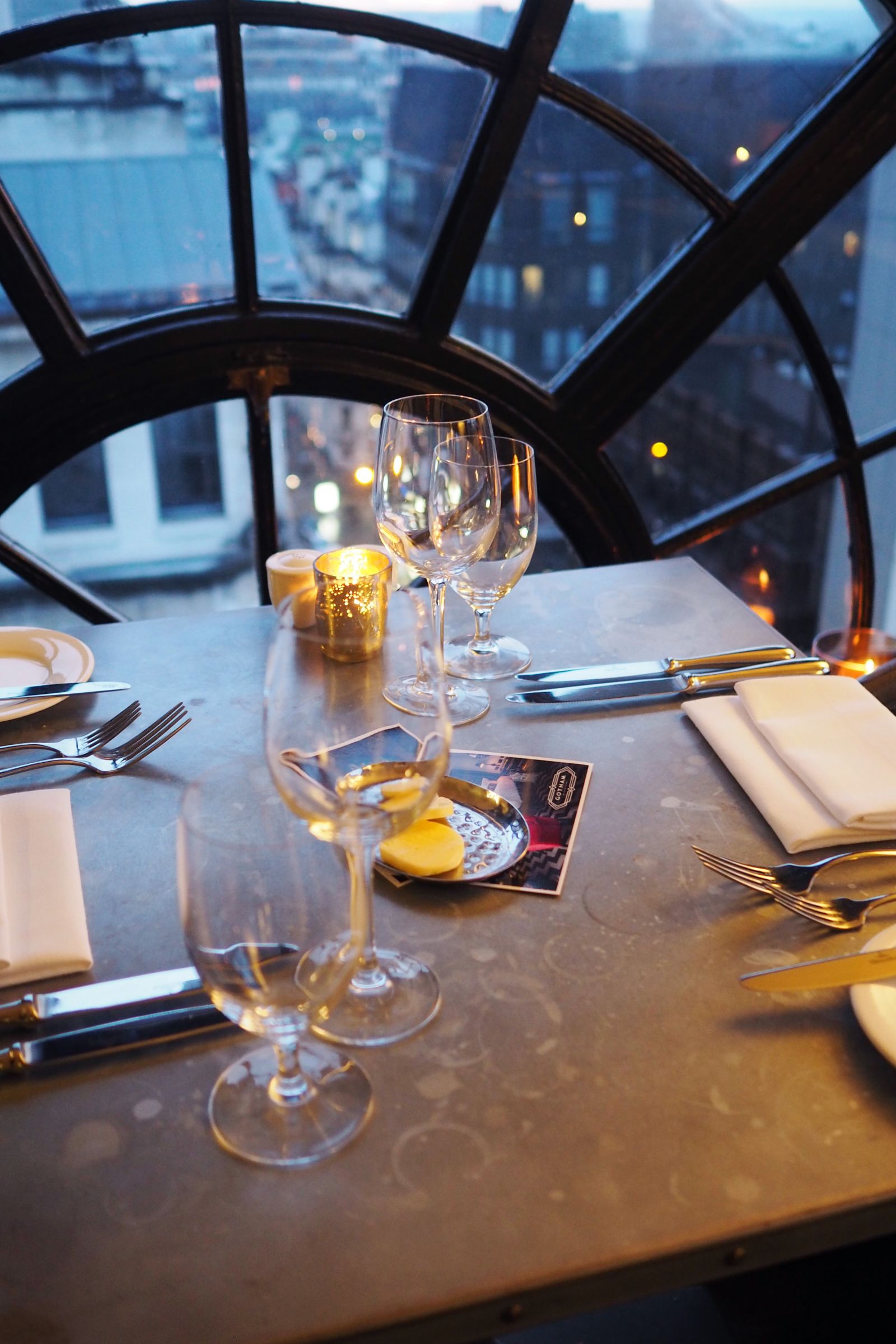 And in the morning, of course we ordered avocado on toast in bed, because this is me we're talking about here. What else would I order?! No honestly, I could live off this meal!
But we really had the best time in the Hotel. I truly don't think I would stay anywhere else if I needed another Manchester stay over. It was smart, cool and retro and I don't think I could name anything negative about our stay. Such a fun place to sleep and hang out.
Cote d'Azur
Tiara Miramar Beach Hotel and Spa
You may have spotted my recent travels to Cannes. If not, you probably saw the millions of others who also went to Cannes, so my biggest apologies for the over sharing of #Cannes2016. But if you'd like to catch up on what I got up to, just go here.
However, we needed a bit of down time in between one amazing red carpet evening, and another a few days later, and thus I booked us into the Tiara Miramar Beach Hotel and Spa, perhaps 30 minutes ride down the coast from Cannes. We just wanted somewhere beautiful and chilled to relax for a couple of days, whilst I worked away on creating some more content for the blog and youtube, and this seemed like the perfect spot. And it truly was. The back of the hotel opens up to a private cove, with four poster sunbeds scattered throughout the grounds and a beautiful large swimming pool overlooking the sea. Bliss.
But possibly my favourite thing about this hotel was the downstairs pool/outdoor restaurant. There was so much colour to the decor, and such a fantastic view out to the sea, we ate lunch here for three days consecutively. With a fresh salad bar that you can build your own salad from, I was spoilt for choice with delicious foods. But be warned that you will need a car here if you wish to travel out to other restaurants other than the two in the hotel.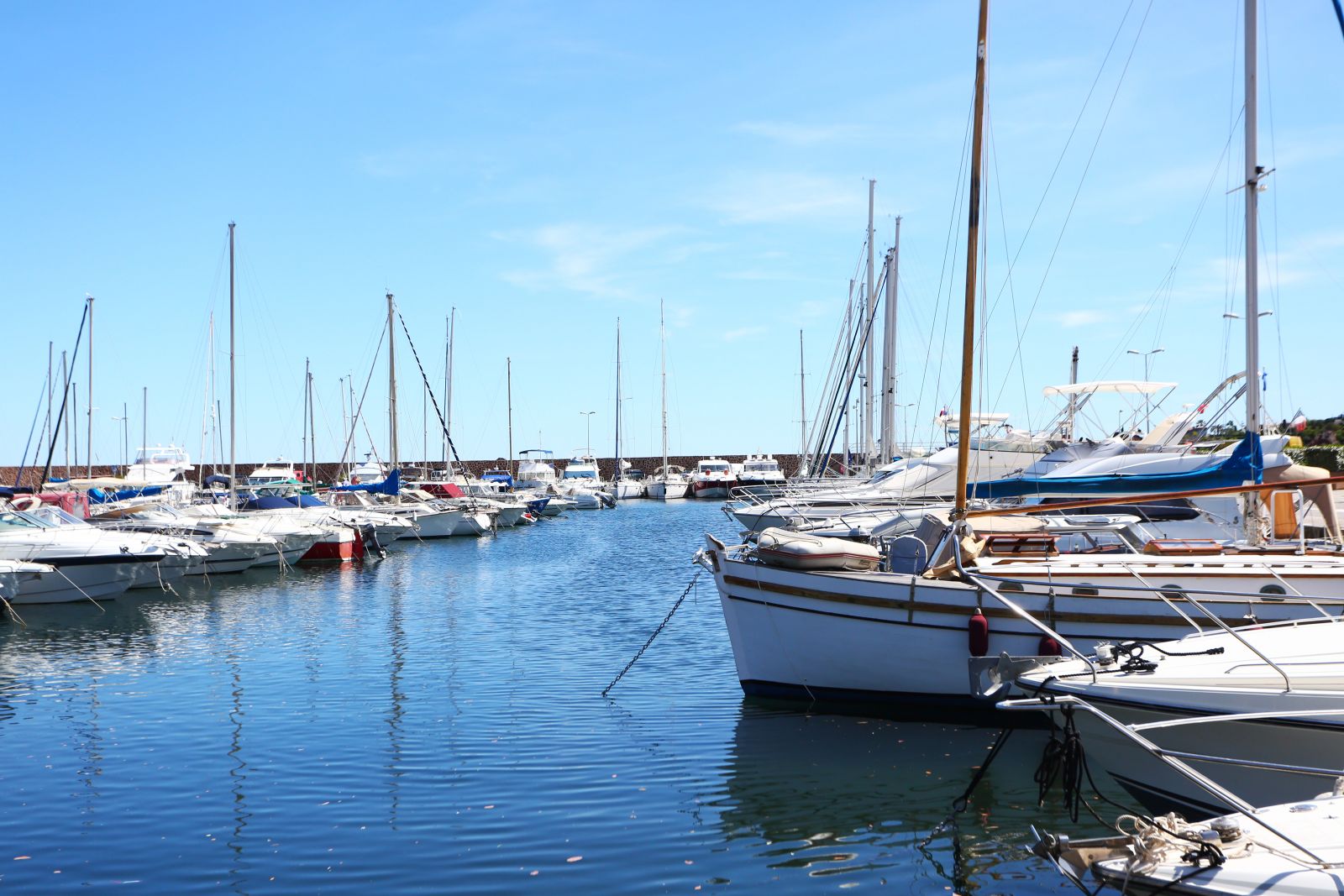 Whilst I do believe having a car here would be really useful for trips out and about, there is a little marina just a ten minute walk down the round which does have a little restaurant and some pretty boats to look at. We walked here one day just to see what the area had to offer and it passed an hour or so. But otherwise, this place is a secluded hideaway for those in need of relaxation.
There is a Bistro on the top floor, and the pool side restaurant on the lower floor, but the hotel also serves food to your room, which we did on our final evening there. I personally preferred the food on the hotel room menu, being more of a fussy eater these days. Plus we just fancied chilling out without having to prep ourselves to go out of the room. It was delicious and I really enjoyed just having some time to ourselves.
But for extra chill out time, I also took myself to the spa for a 45 minute massage. It was a beautifully presented spa and I felt really zen afterwards, so I would definitely recommend a treatment there. And on two other occasions, me and Alex took ourselves to the small gym next door. But with just one treadmill and two other cardio machines, we did have a queuing system with a lady who didn't believe in gym etiquette. AKA, don't stay on said one treadmill for over 30 minutes when others want to use it. But, we at least got a bit of a work out in.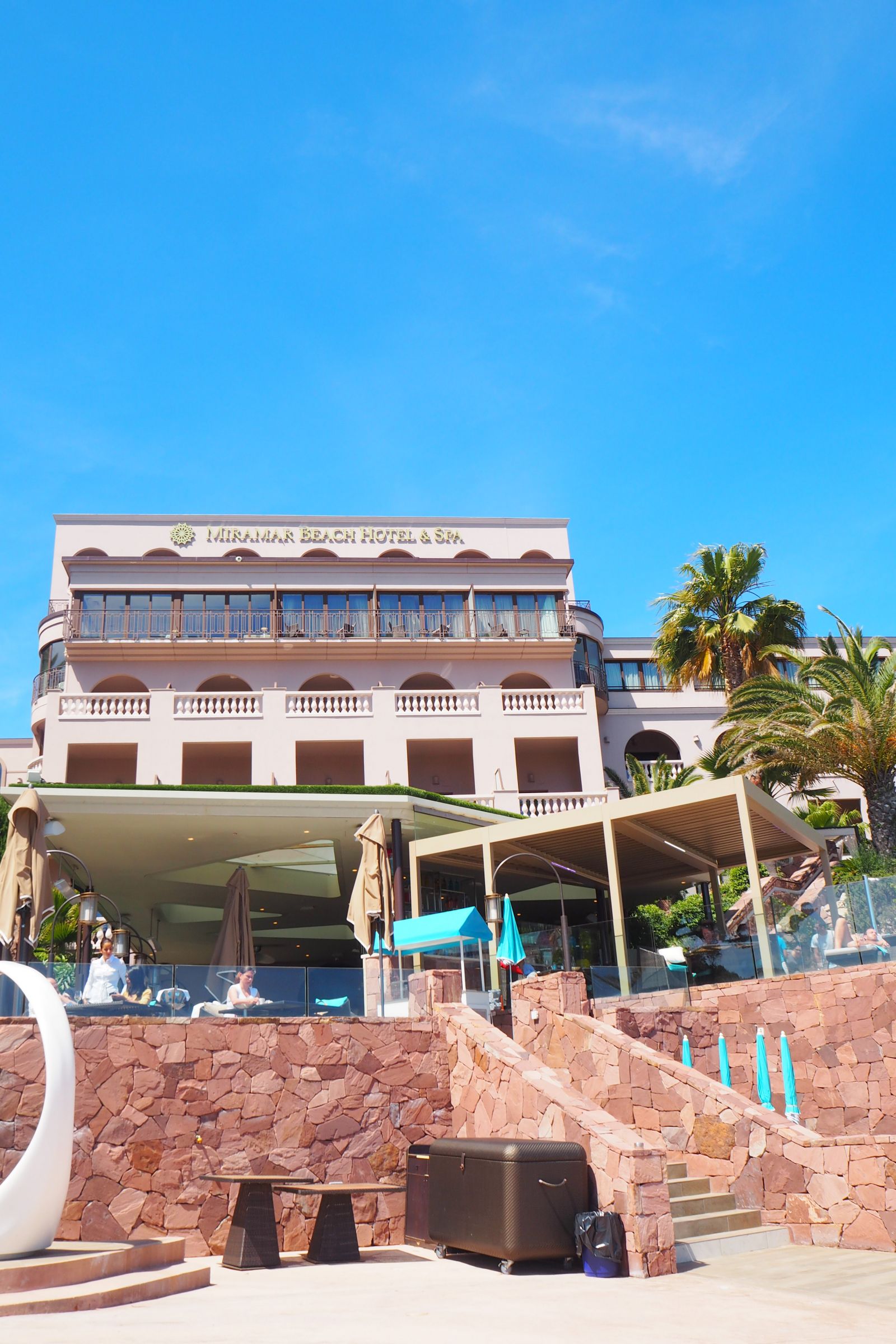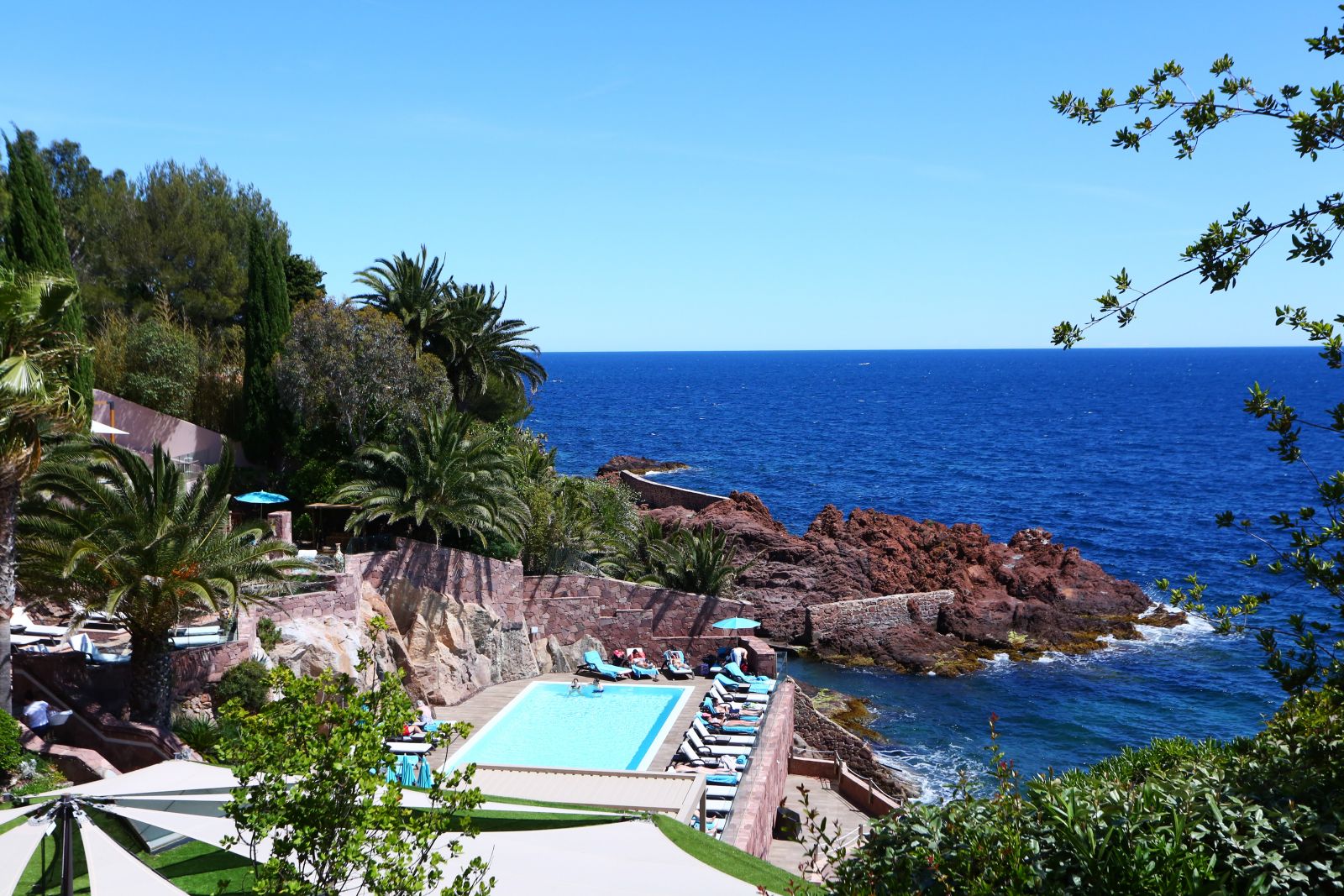 As I mentioned, there are two restaurants, with the downstairs, open poolside restaurant being our preference for really fresh and delicious salads. The decor is so pretty and the open kitchen makes the food prep look even more appetising. But I do wish there was a little more choice for those who aren't in the mood for meat or fish and fancied something more veggie based. The meal in our room was really delicious though, with a parmesan risotto and a simple vegetable soup making me super happy.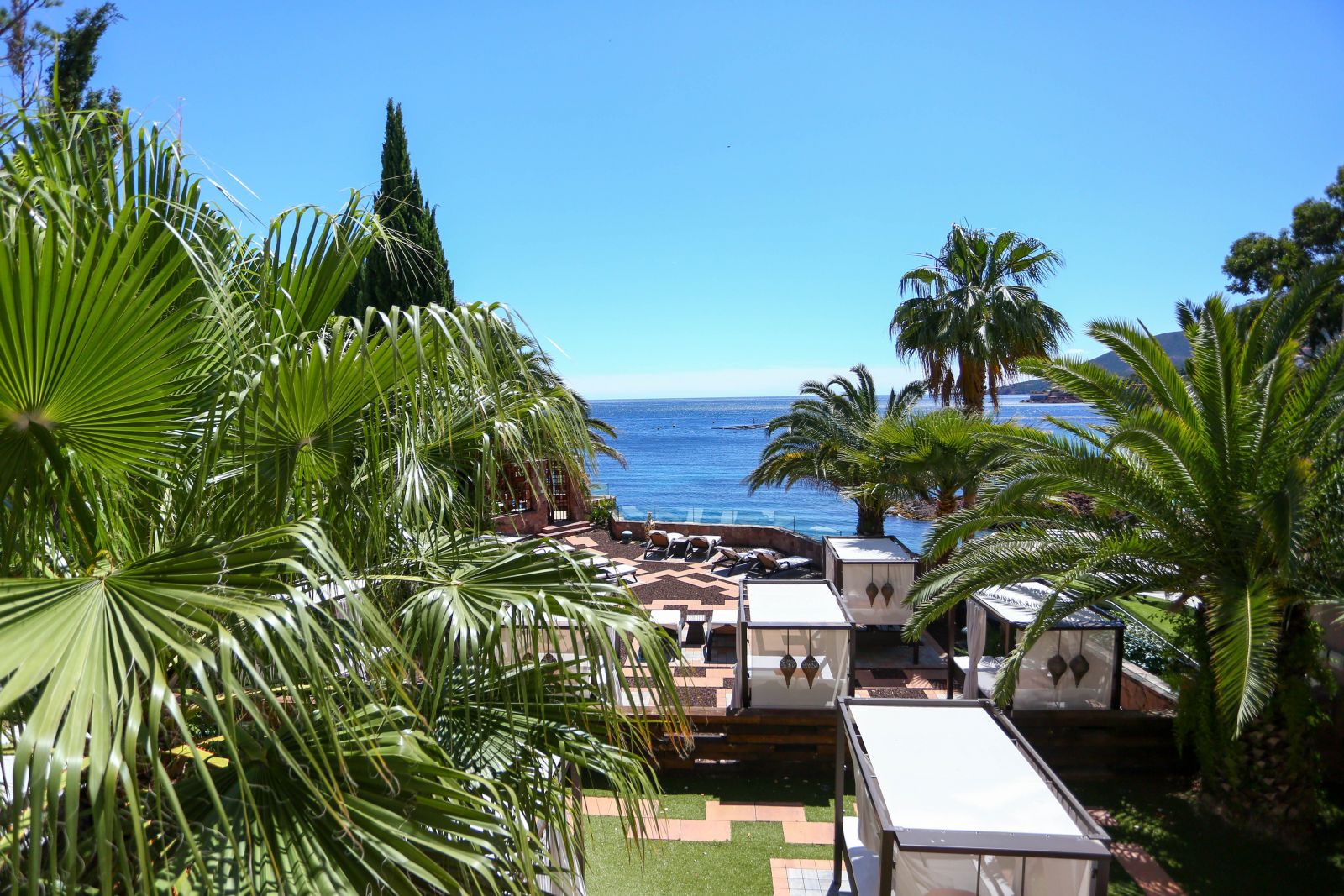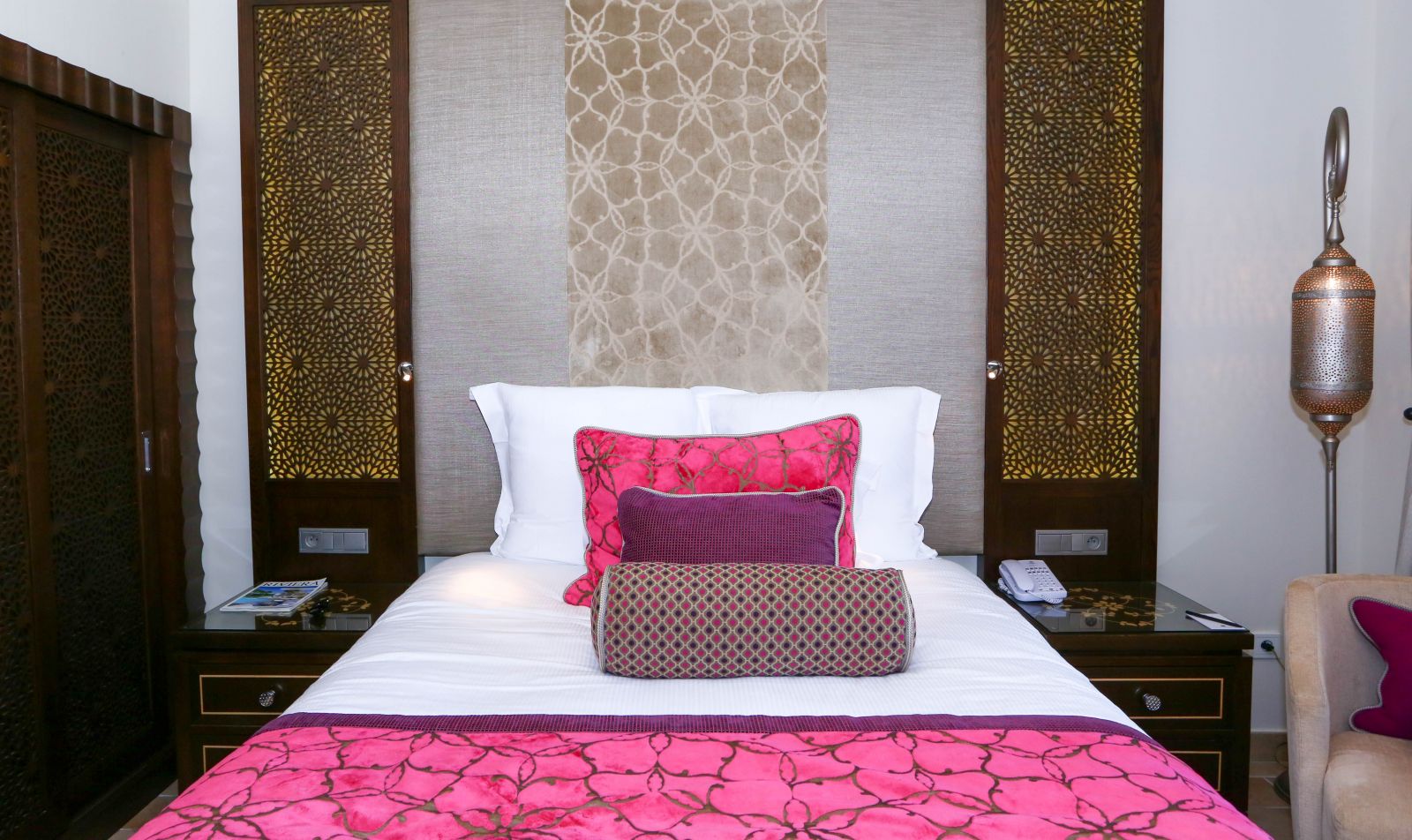 Overall, we really loved our stay here. It's definitely perfect for those who need a retreat, as you really do feel quite secluded. But with a car hire, you can nip around this beautiful coastline and make even more of your stay. The rooms are beautiful too, with an oriental feel and a luxury finish. Plus, a balcony view room, looking out at the sea just makes the whole experience even more special.
Oia, Santorini
Katikies Hotel
Wello hello European Paradise. Greece is a country I have always adored, not only for their Feta Cheese supplies, but their absolutely beautiful landscapes and scenery. Santorini is an Island I have been desperate to visit for years now, especially after seeing a plethora of bloggers and instagrammers visiting the Island. The white buildings set into the cliffside was an Instagram shot I absolutely had to take, and so we decided to head over to Oia, Santorini in the early summer months. It is a little quieter in May, and so we did manage to look around the beautiful village without too much hustle and bustle, plus our hotel was that great mixture of busy but not too chaotic.
Katikies hotel is one of those dreamy hotels you see in the Instagrams. Ice blue pools, white walls, beautiful stairways leading to ornate blue doorways and infinity pools that look out over the sea. It is one of those places where every moment is photogenic and I was just overwhelmed with how gorgeous everything was. But on top of the beauty, was a host of great staff and some really wonderful food! We certainly ate a lot during this trip!
By the way, we flew over to Greece with Aegean from London to Athens and from Athens to Santorini, which I have a feeling is one of the only airlines to fly to such a small Island.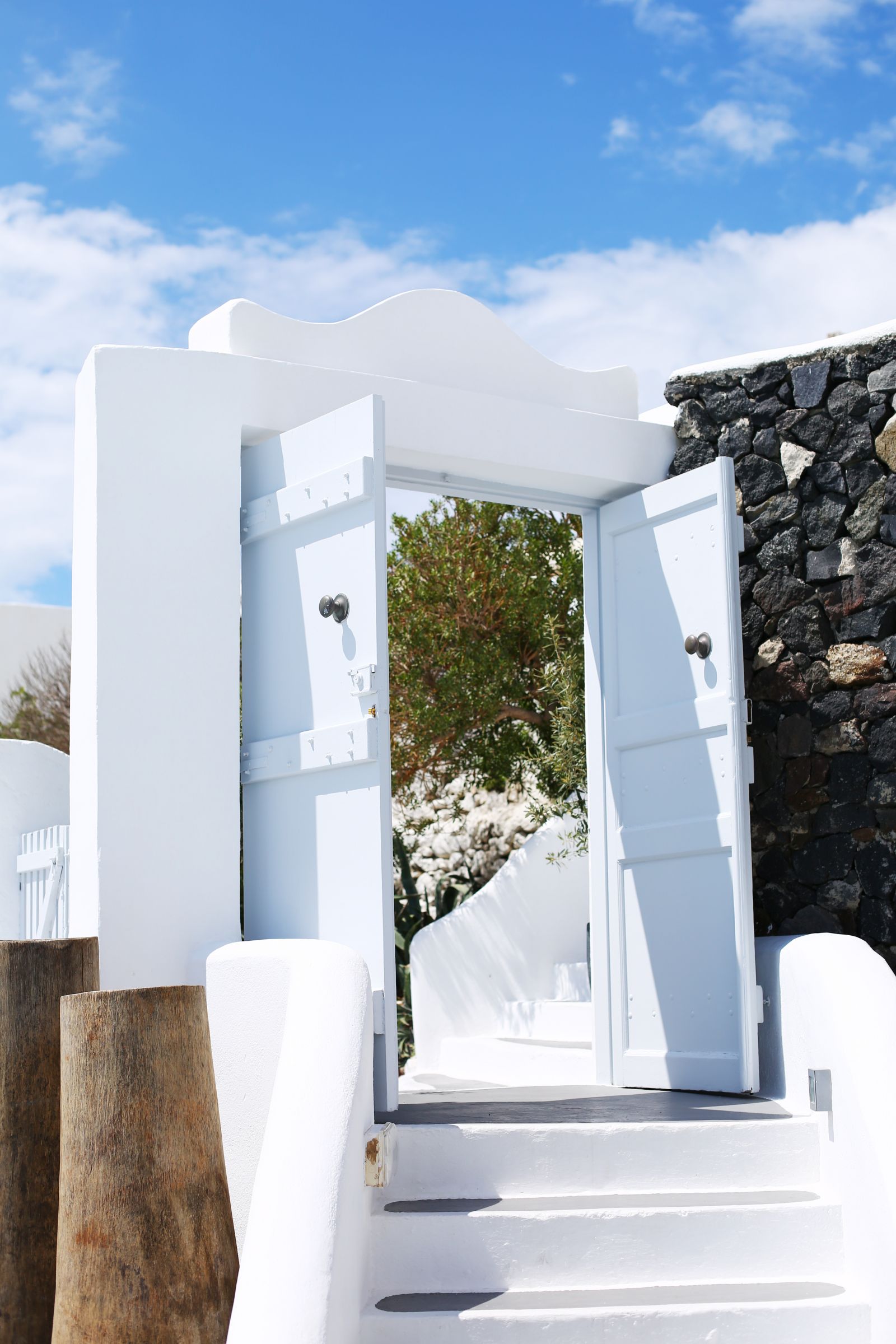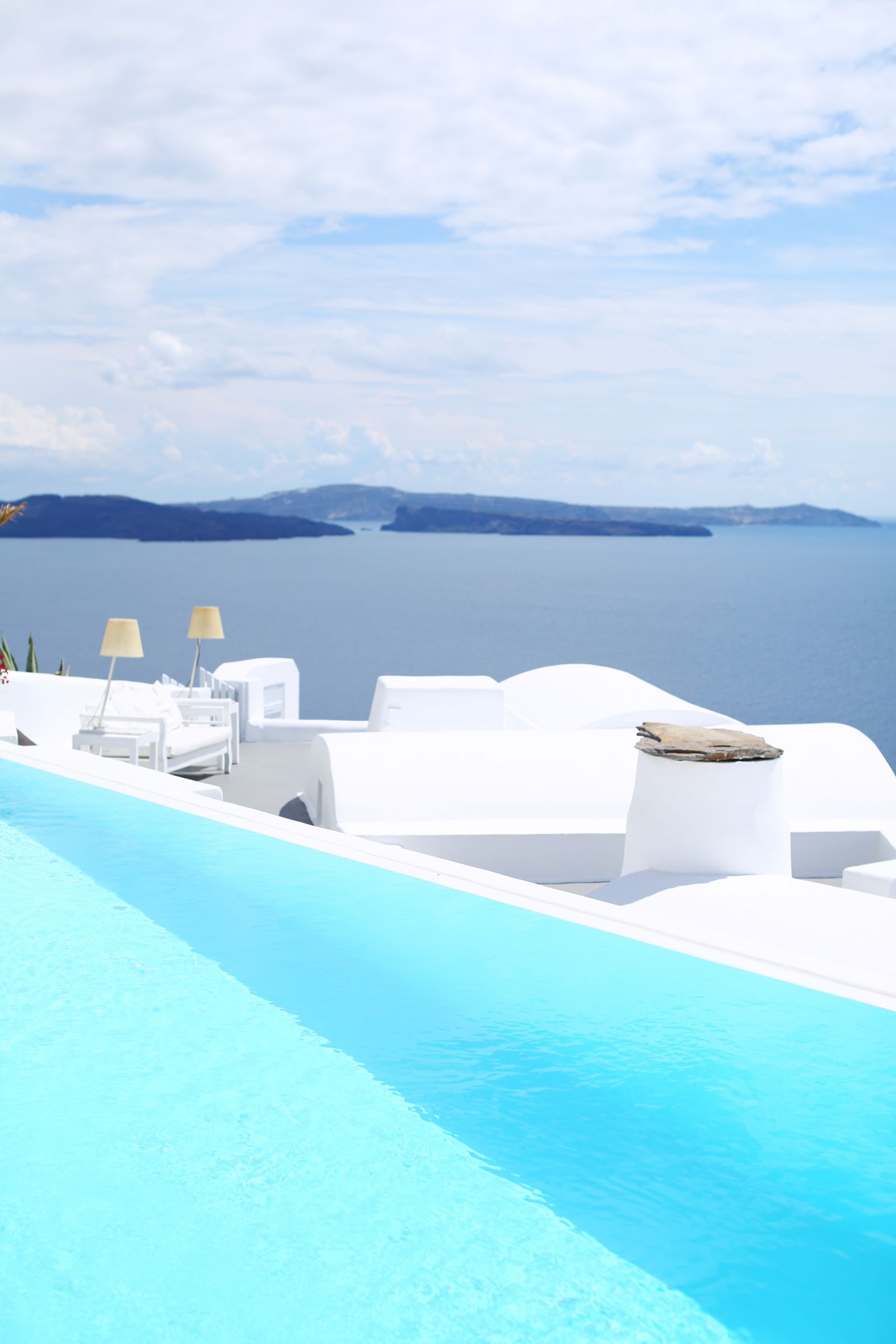 We were lucky enough to be set up in the Honeymoon suite at the hotel. Hidden down at the very bottom layer of stairs, away from most other apartments and with its own private heated pool. We also had the most beautiful terrace with an insane view out over the sea. Our own private sunbed and umbrella and dining area were all there waiting for us, as well as a bottle of wine on arrival. With white and grey interiors, and touches of fuchsia from the flowers, the colours are just so beautiful and fresh. It really is an interior lover's paradise.
Everyday our beds and room were cleaned by elves it would seem, we never saw them! And everything was perfect once again. Breakfast on the terrace was a beautiful way to spend the morning, yet we also really loved sitting up in the breakfast terrace area and having a higher viewpoint over the sea, as we tucked into our lattes and pancakes. At the hotel, there is an omelette menu with some other breakfast options, plus a lovely buffet of Greek favourites for breakfast, so we were set with options. Plus, three restaurants at the hotel means that you can explore each one over a few days, and eat out in Oia on the others.
The location of Katikies is also wonderful, with their main entrance leading straight onto the main cobbled street through Oia. You can set off on the street and continue walking for miles through the beautiful town, stopping in shops, cafes, bars and restaurants along the way. Or stopping to take photograph after photograph; you literally will never need to put down your camera.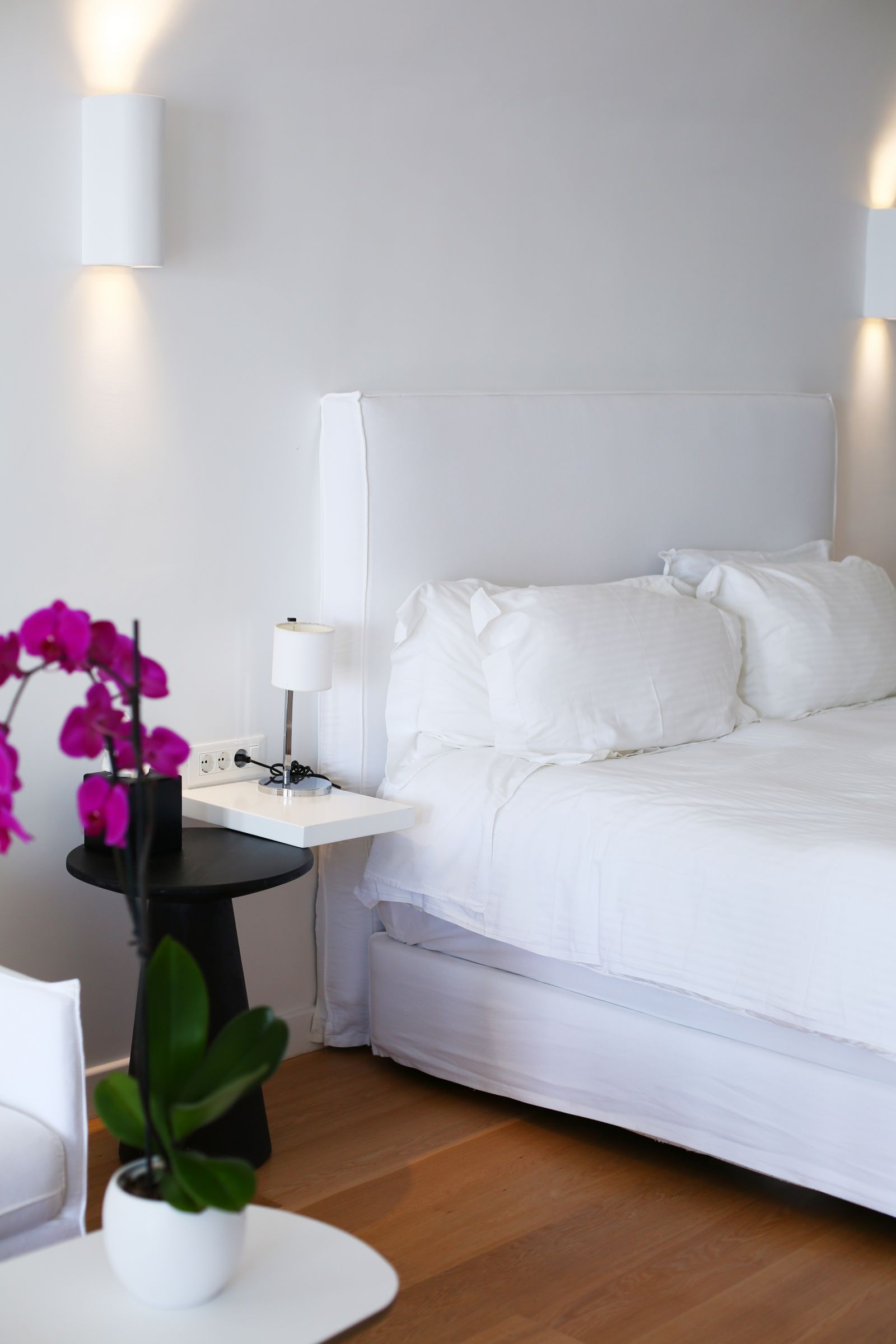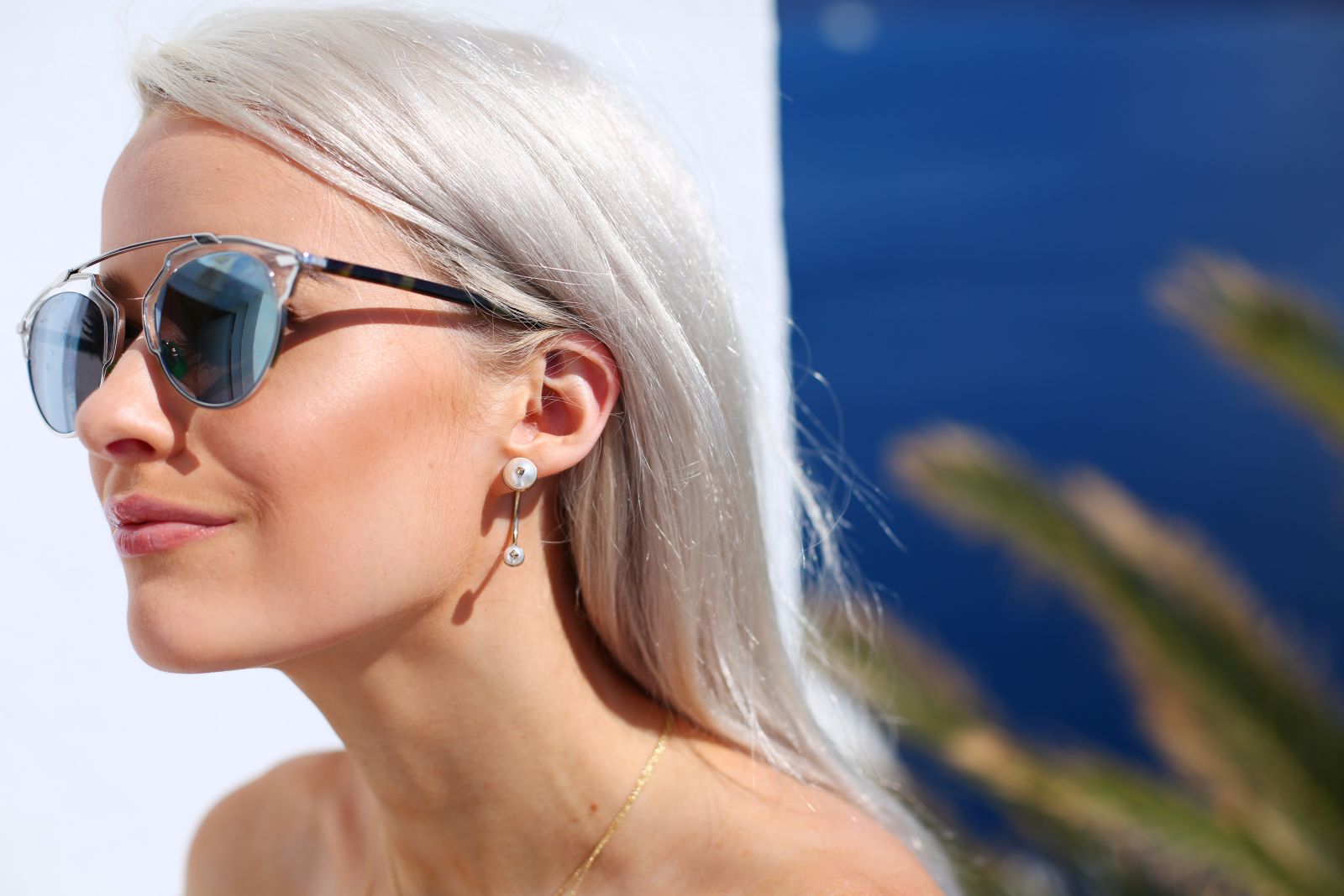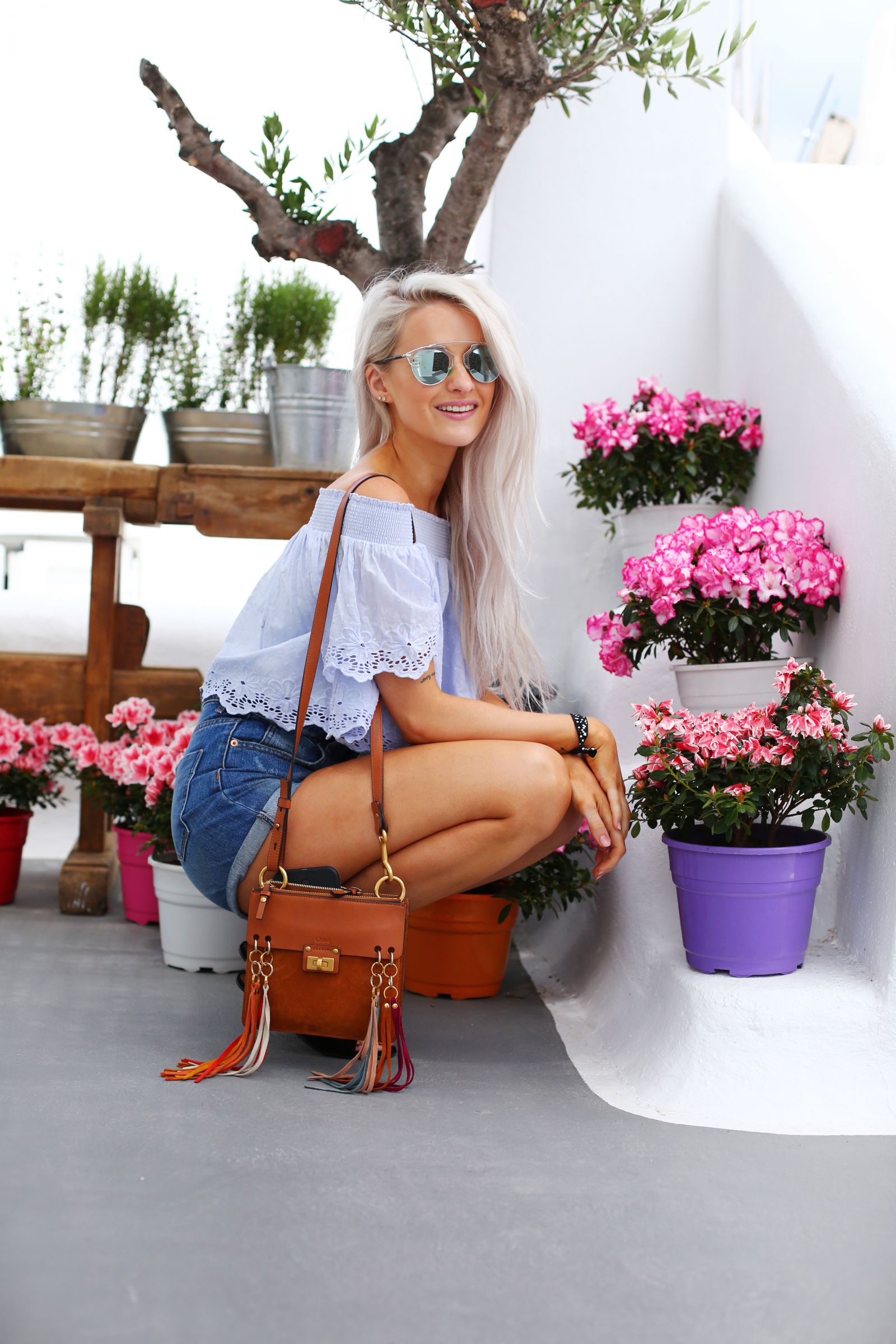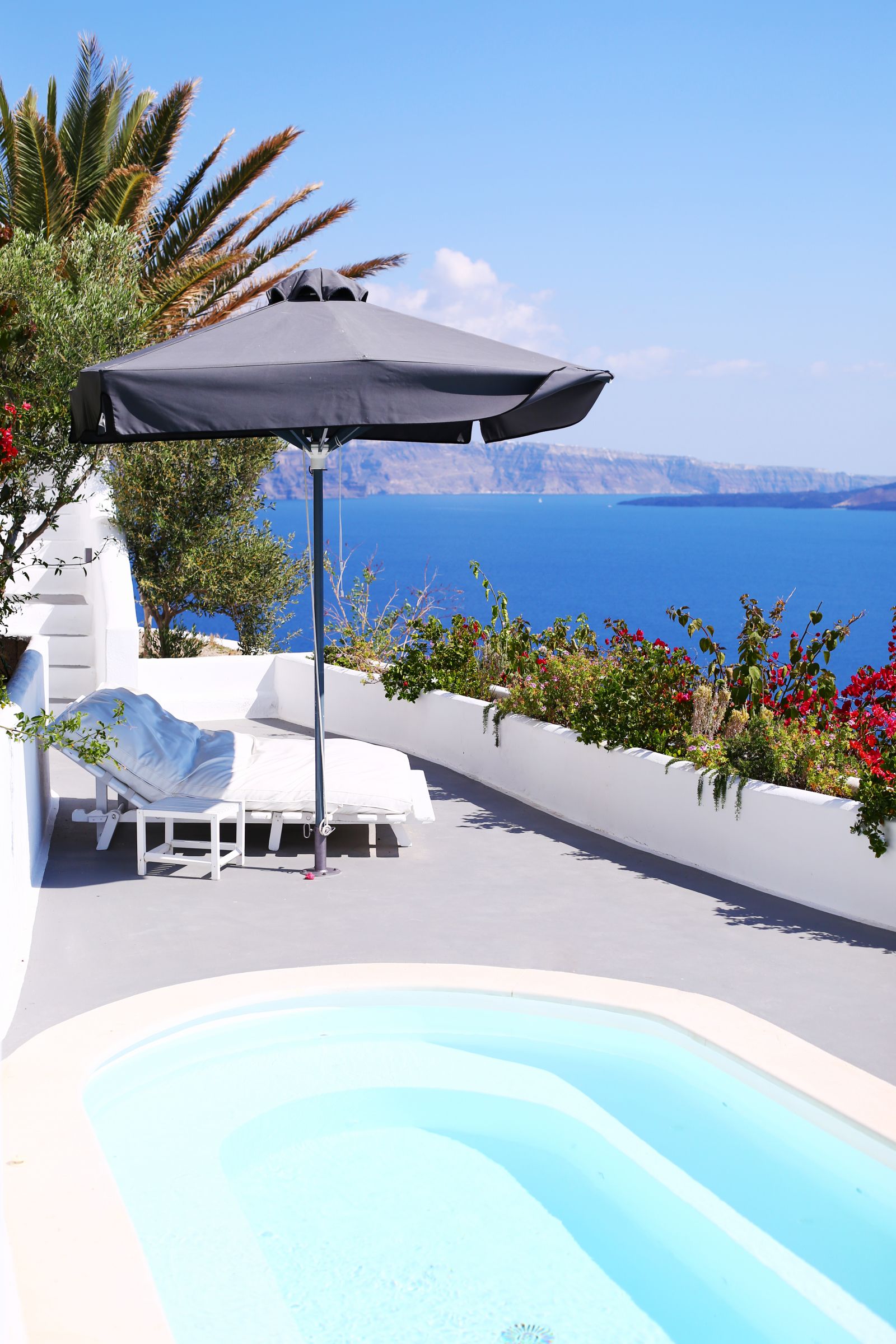 As well as eating an abundance of wonderful food at the Asian inspired restaurant in the hotel, which I would recommend massively, and at the Japanese inspired restaurant which also doubles as the breakfast area, we also had the chance to head over to Katikies sister hotels, Chromata and Kirini for dinner. At Kirini we were given a wine tasting lesson, overlooking the most insane view and trying an abundance of stunning wines. All before being seated at their restaurant for a truly romantic meal. But we also ate in Chroma restaurant at Chromata hotel for lunch, which again was absolutely delicious. The Greek salad was one of the best I have ever tried! Plus breakfast on the terrace or in the sea outlook breakfast area, were all massive highlights of this trip. Without making it all about the food, Greece is the place for trying some of the most delicious cuisine, so we definitely tucked in.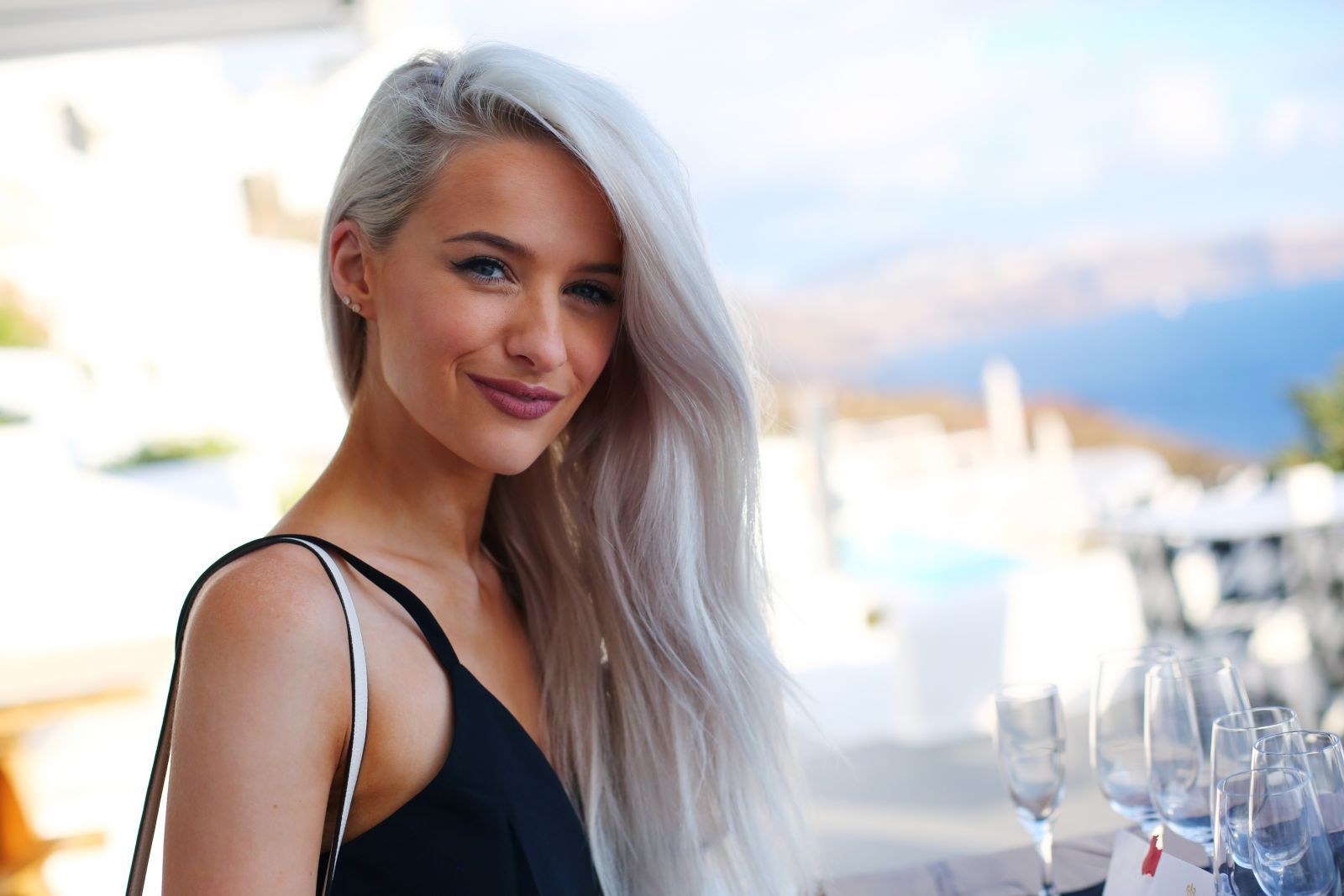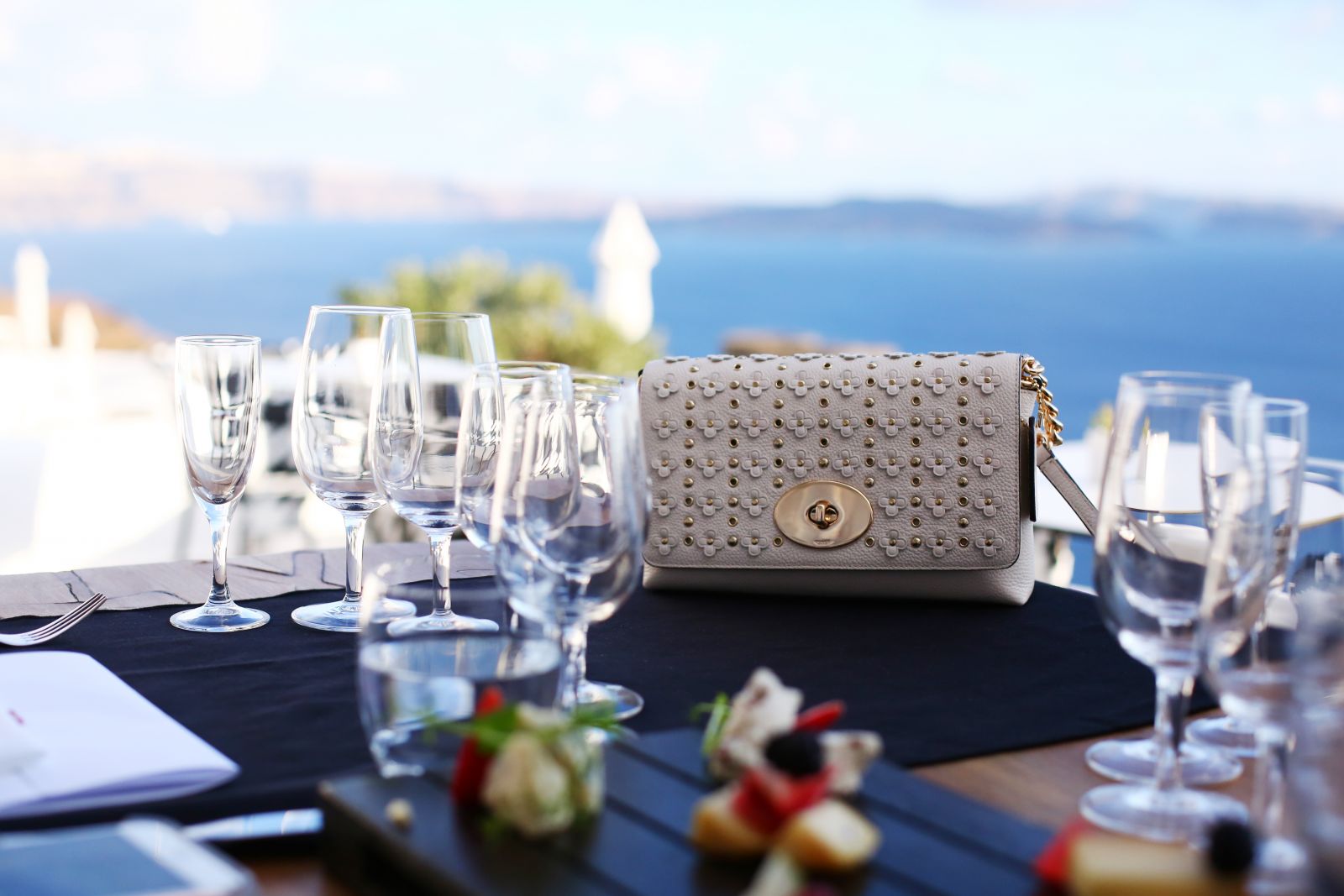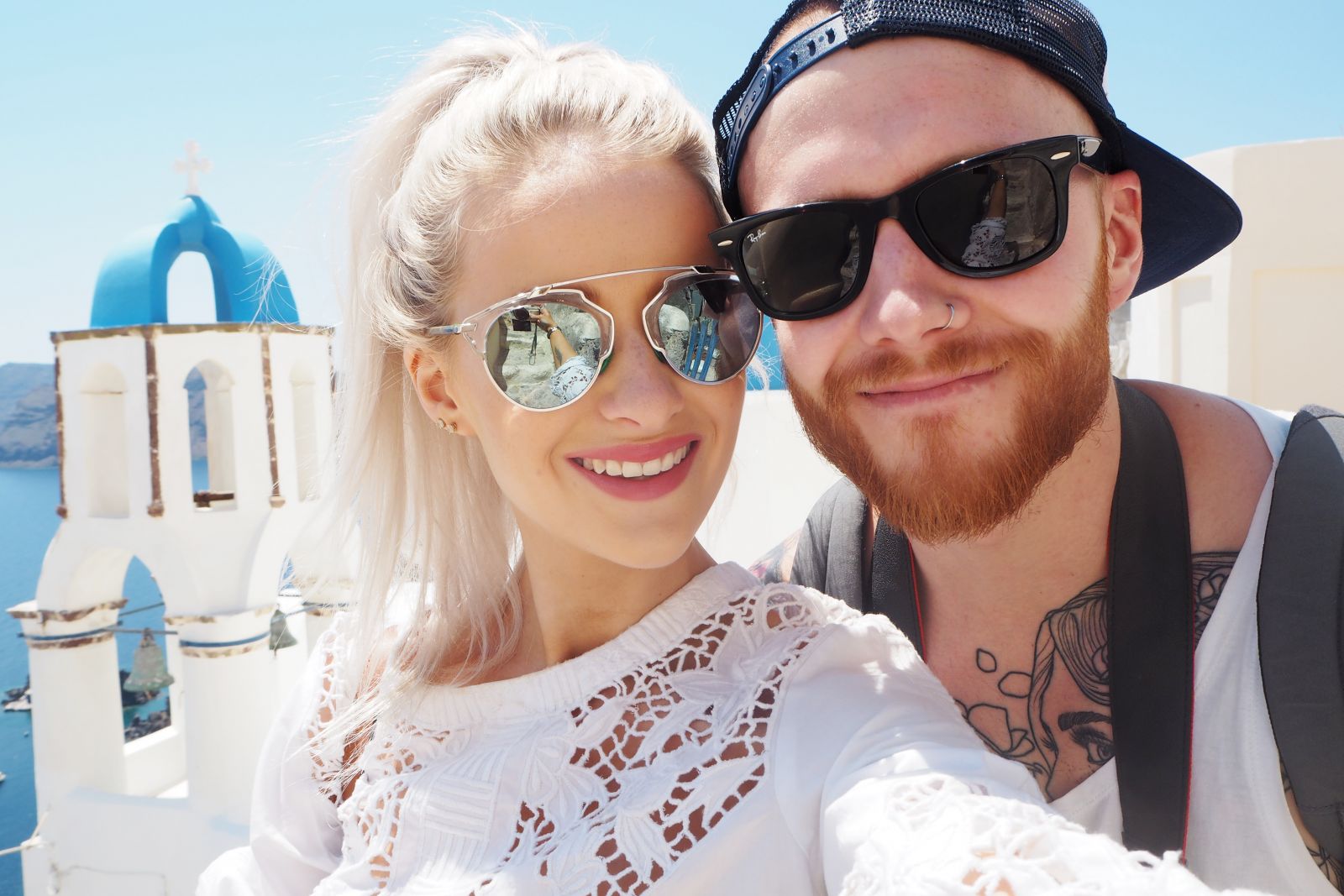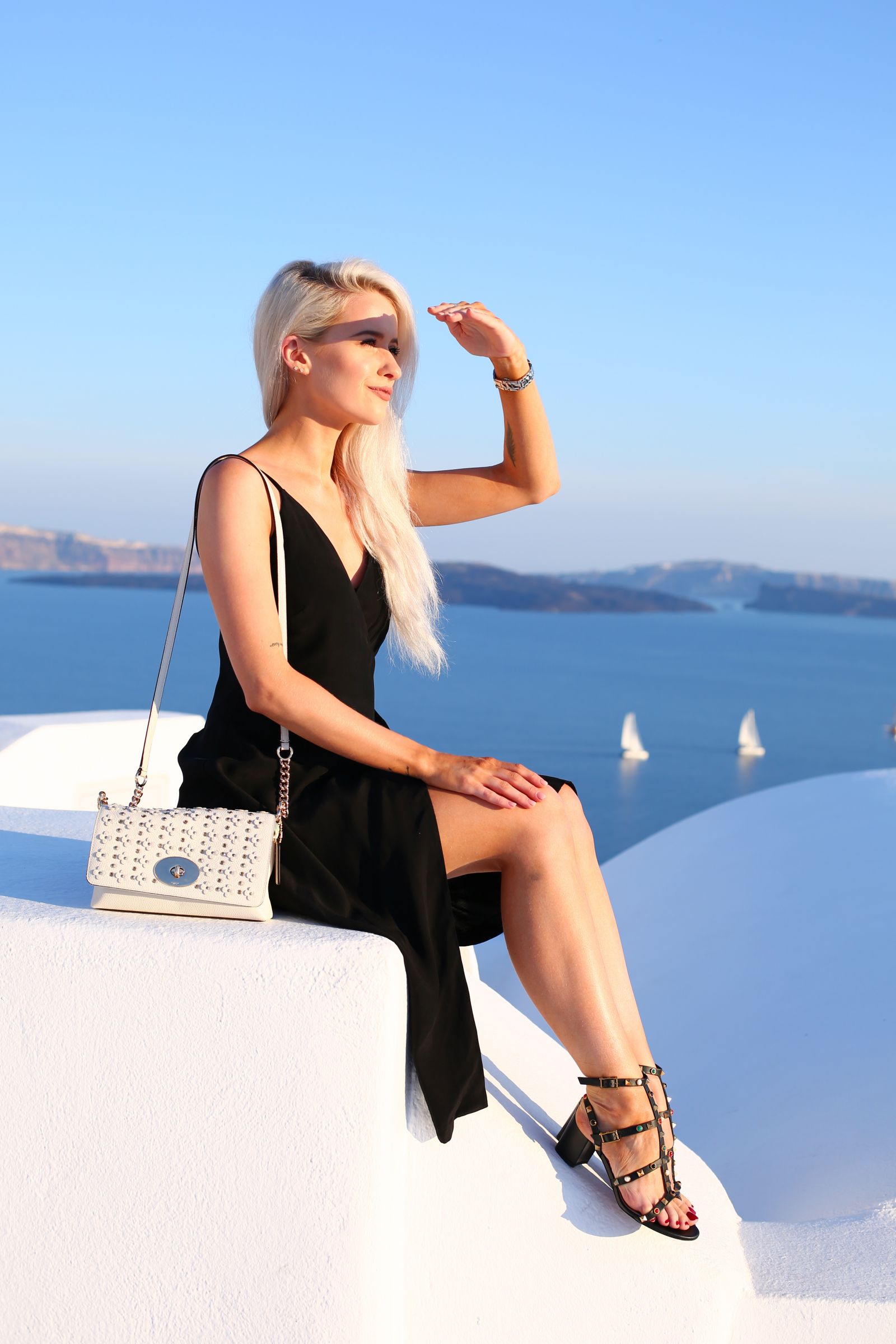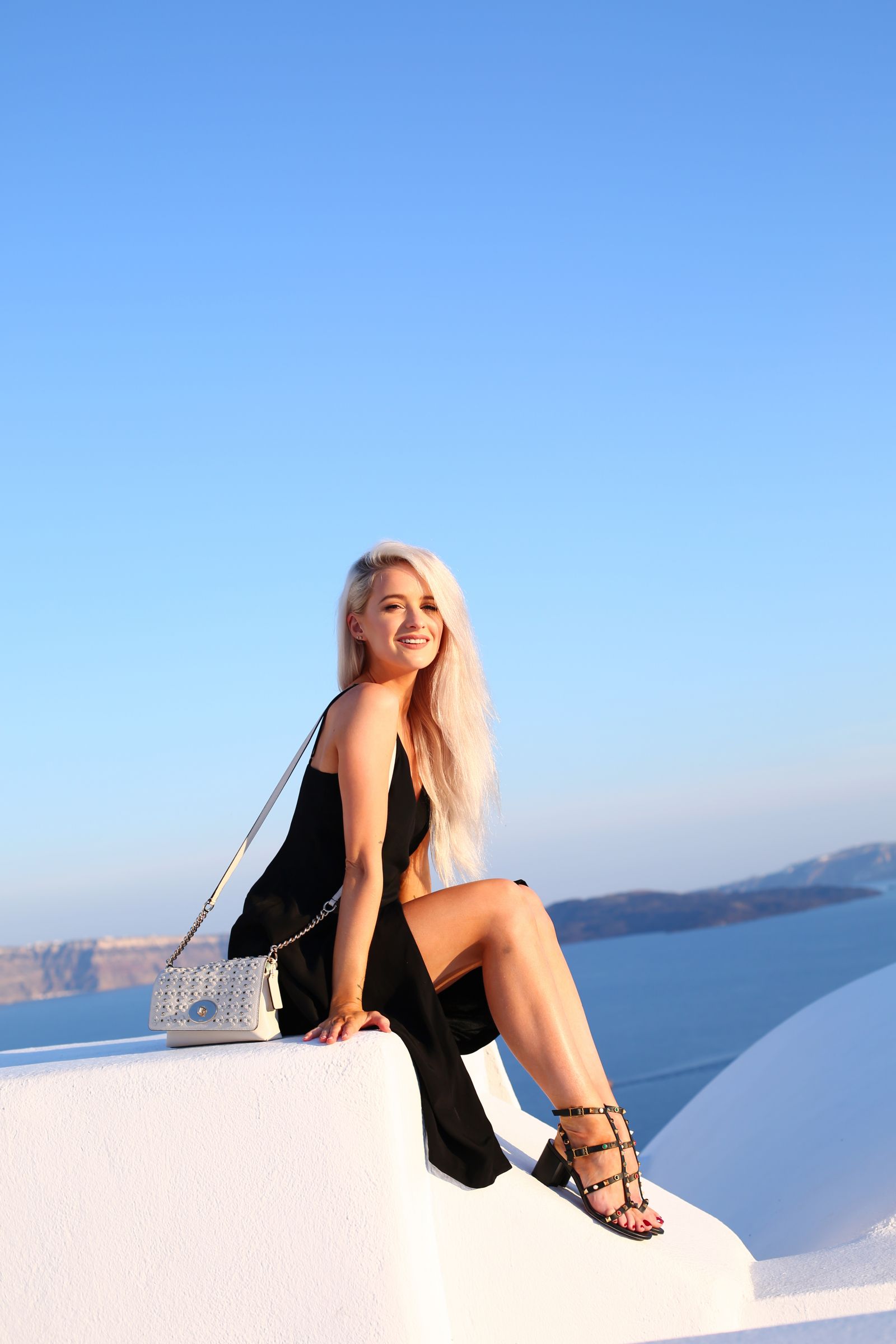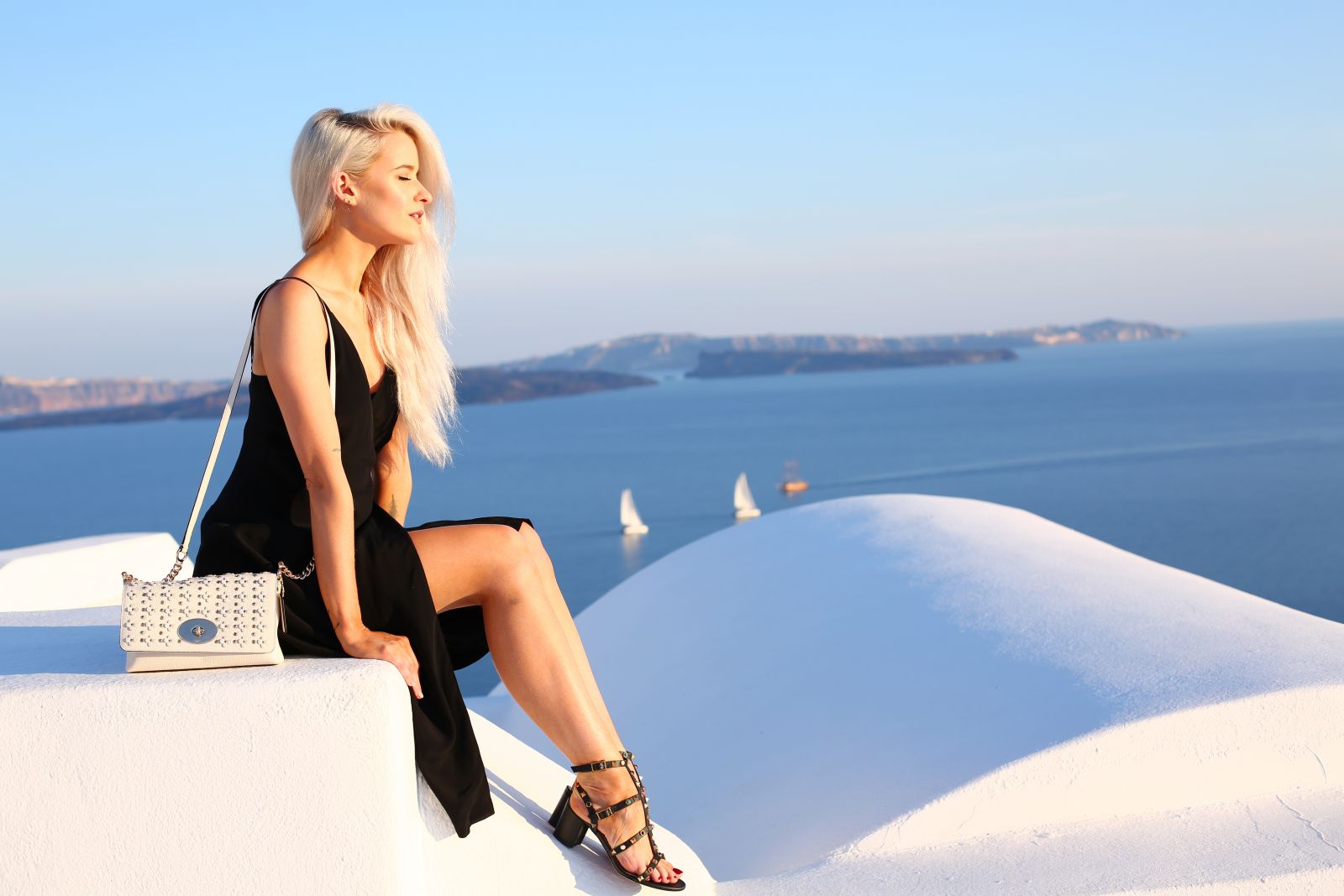 This is a truly wonderful hotel. I would definitely go back and would recommend it to anyone. Especially those looking for a cool trip away or even a honeymoon. You don't get much more beautiful than here!
And for more info on travelling to Greece, visit DiscoverGreece.com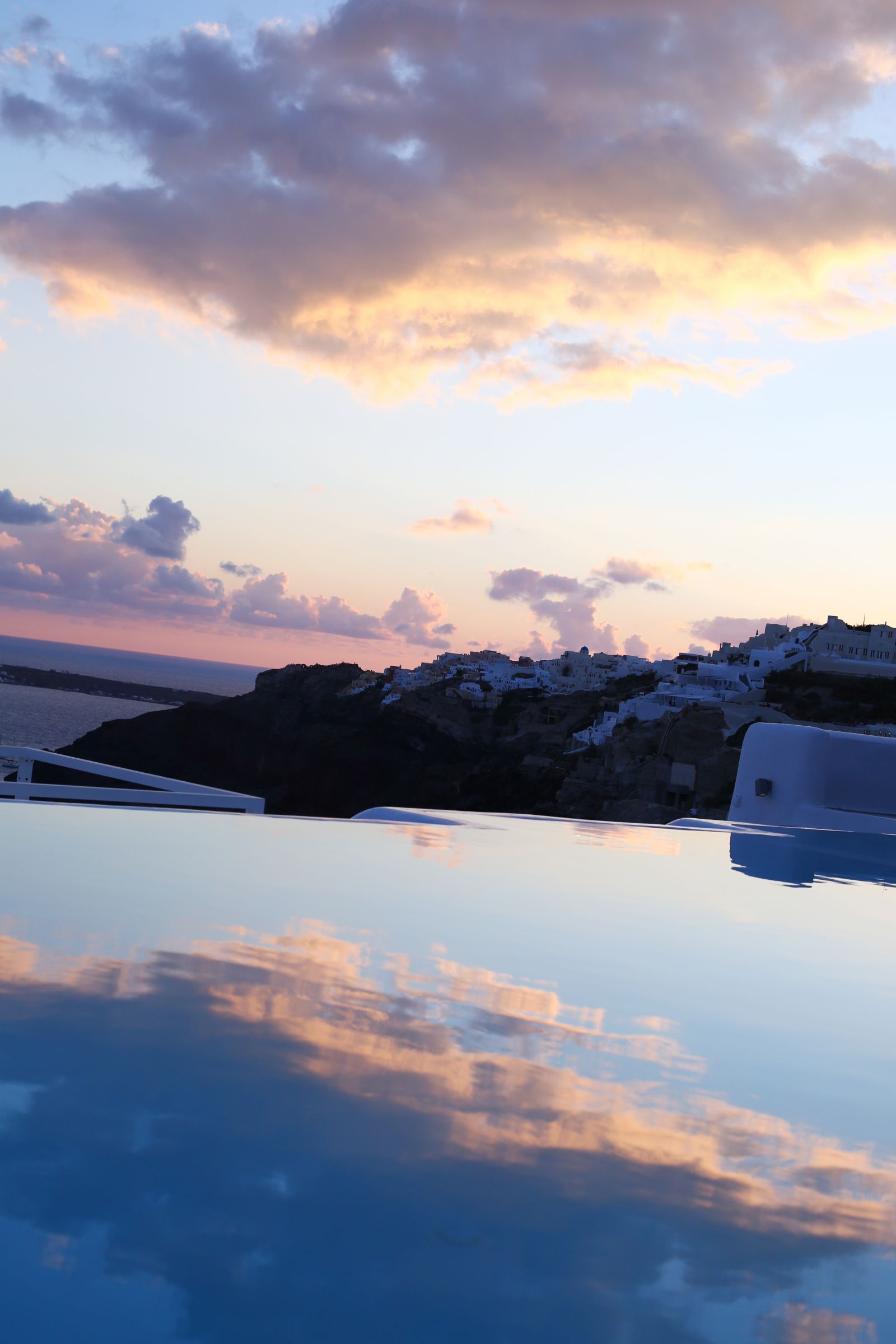 Rangali Island, Maldives
Conrad Maldives
The fourth hotel on the list, and the one I actually visited first this year, resides in the most beautiful part of the world, it would seem. The Maldives is just Paradise on another level and I dream of returning as soon as possible. You may have read about my trip to the Maldives in October, and if not here is that long and informative post for you guys. But since the day I departed back in October, I have lusted after another trip to the Indian Ocean, meaning any opportunity to go along again was an absolute must. Therefore I was over the moon to go along to Conrad Maldives on Rangali Island for 6 days in April. Far too long ago now for my liking!
But of course, it was luxury at its peak. Incredible staff, beautiful villas and the most breathtaking ocean you will ever see. We stayed in the over water villas for two evenings before moving to the beach villa for another three. The main differences between the two being that you're either living over the ocean, or on the beach, and therefore you can have a jacuzzi in your water villa or a swimming pool in your beach villa. But personally, I fell head over heels for the beach villa. The fresh and modern interiors, the foliage alleyway onto our own area of the white beach and the outdoor bath and shower just made this heaven on earth.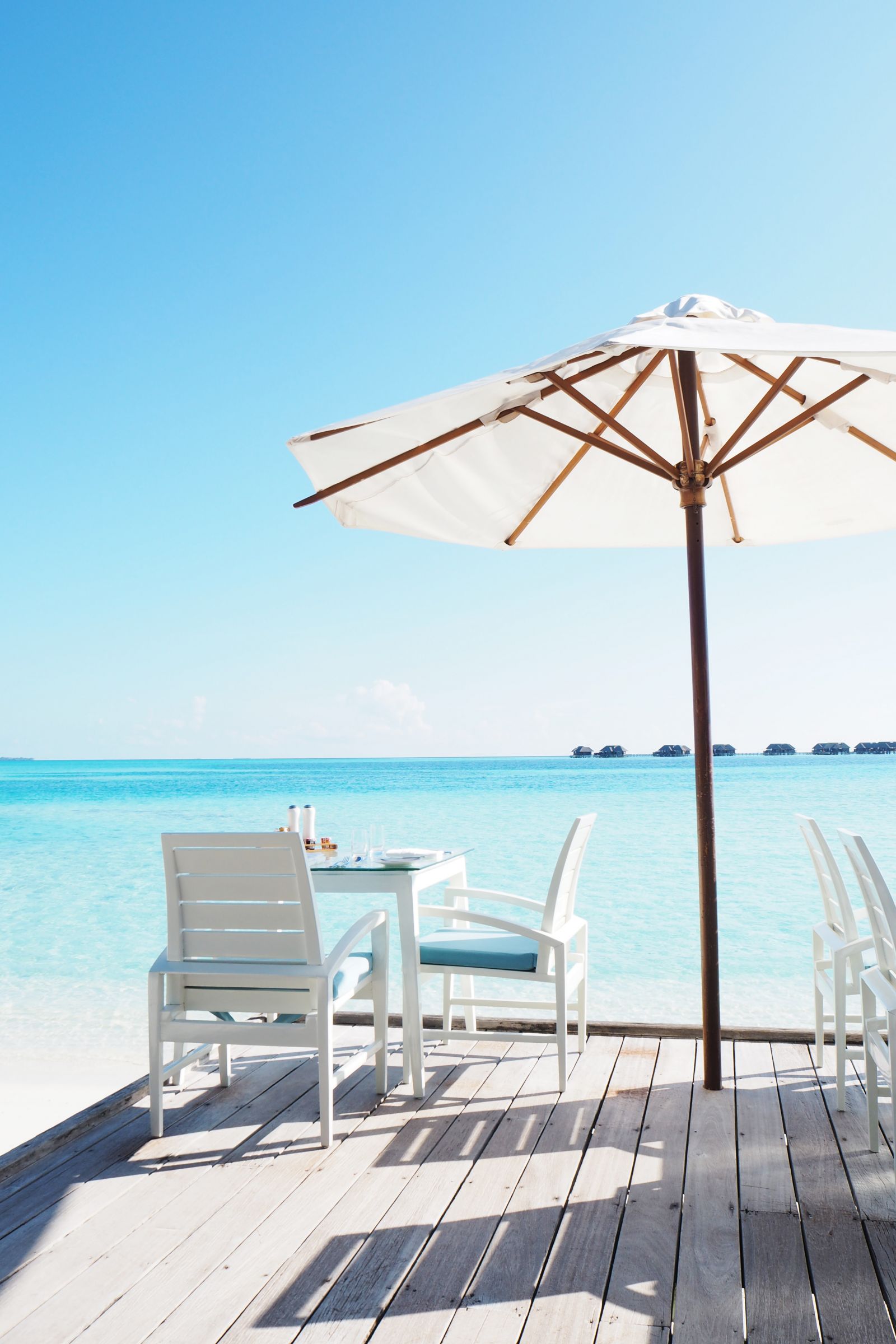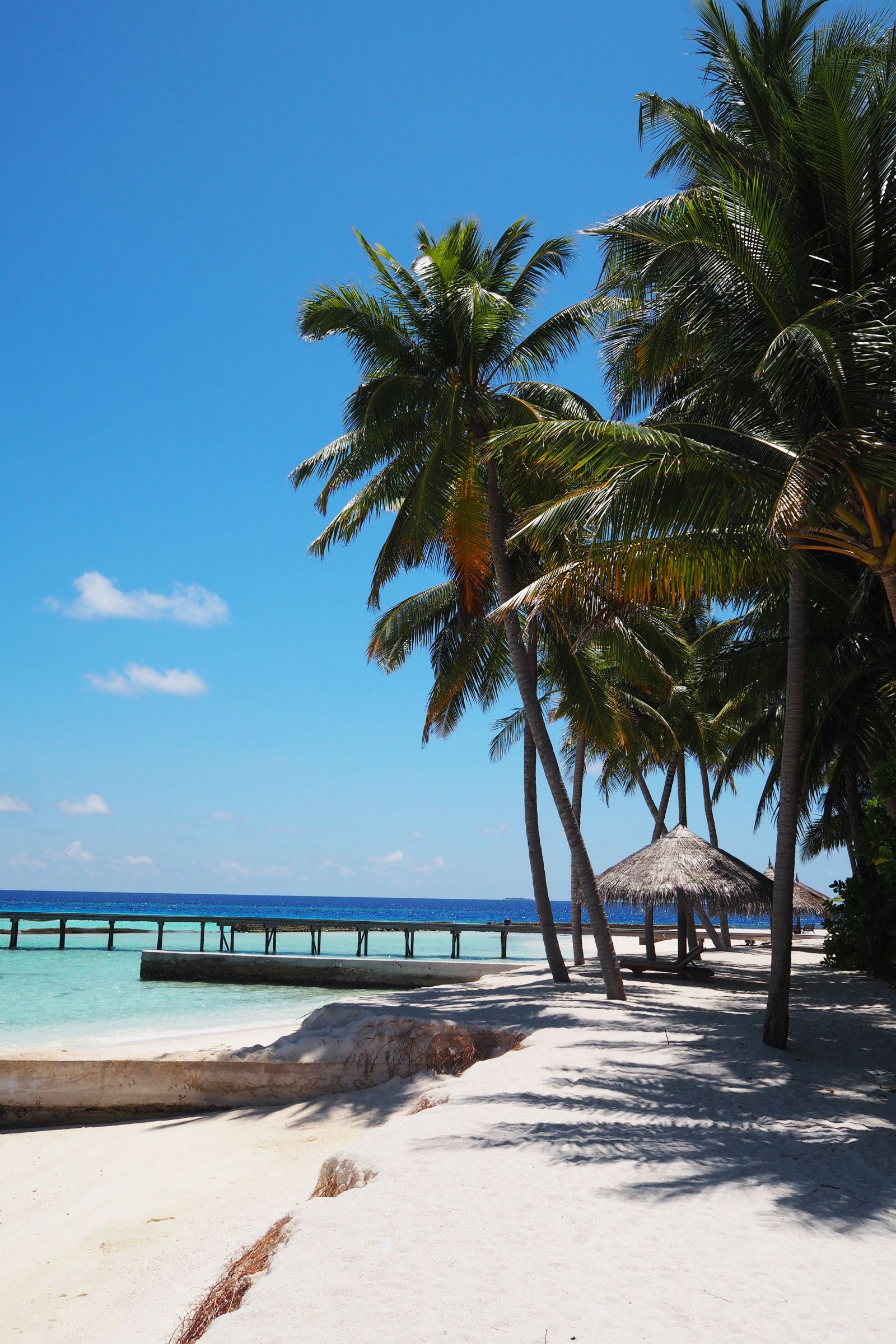 The food here is on another level. Whilst the hotel's above all served incredible food, Conrad was just the next step to luxury. There are a number of amazing restaurants on the Island, so you will never feel as though you are limited. We headed to the Wine Cellar one evening for a communal dining experience with six other guests and enjoyed a wine tasting alongside Michelin star style cuisine. Another night we were treated to a Japanese dinner served by the famous Japanese chef, Ricky Kamiishi which was truly an experience. And on the other nights, the food was again astounding. From breakfast, through lunch to dinner, there is something for everyone. Plus, the underwater restaurant, Ithaa, is an absolute must just for the experience alone. A 180 glass tunnel under the sea for your dining experience. Paradise.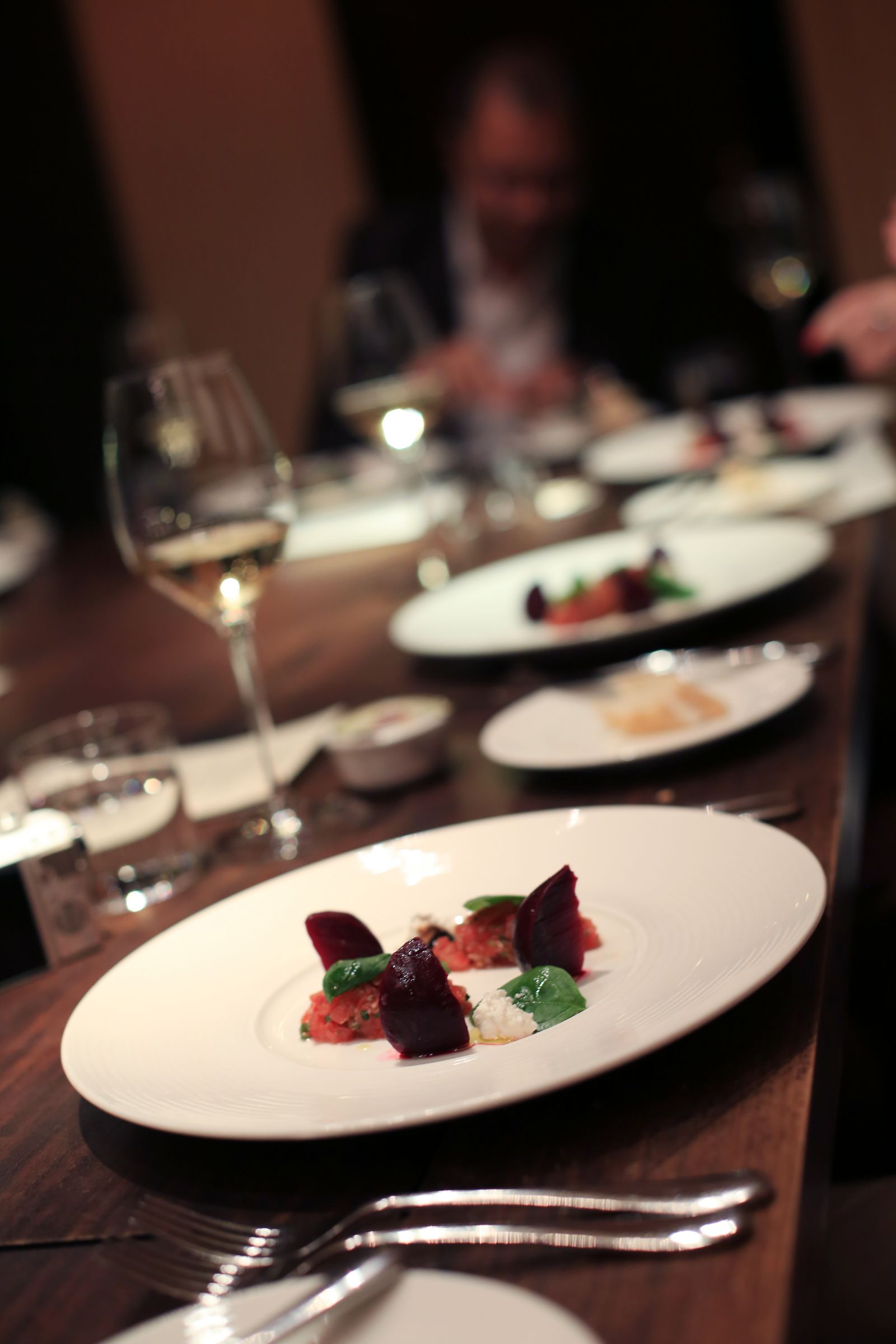 The food, the drinks, the wonderful service; it all adds to up this place being the paradise Island you could never imagine.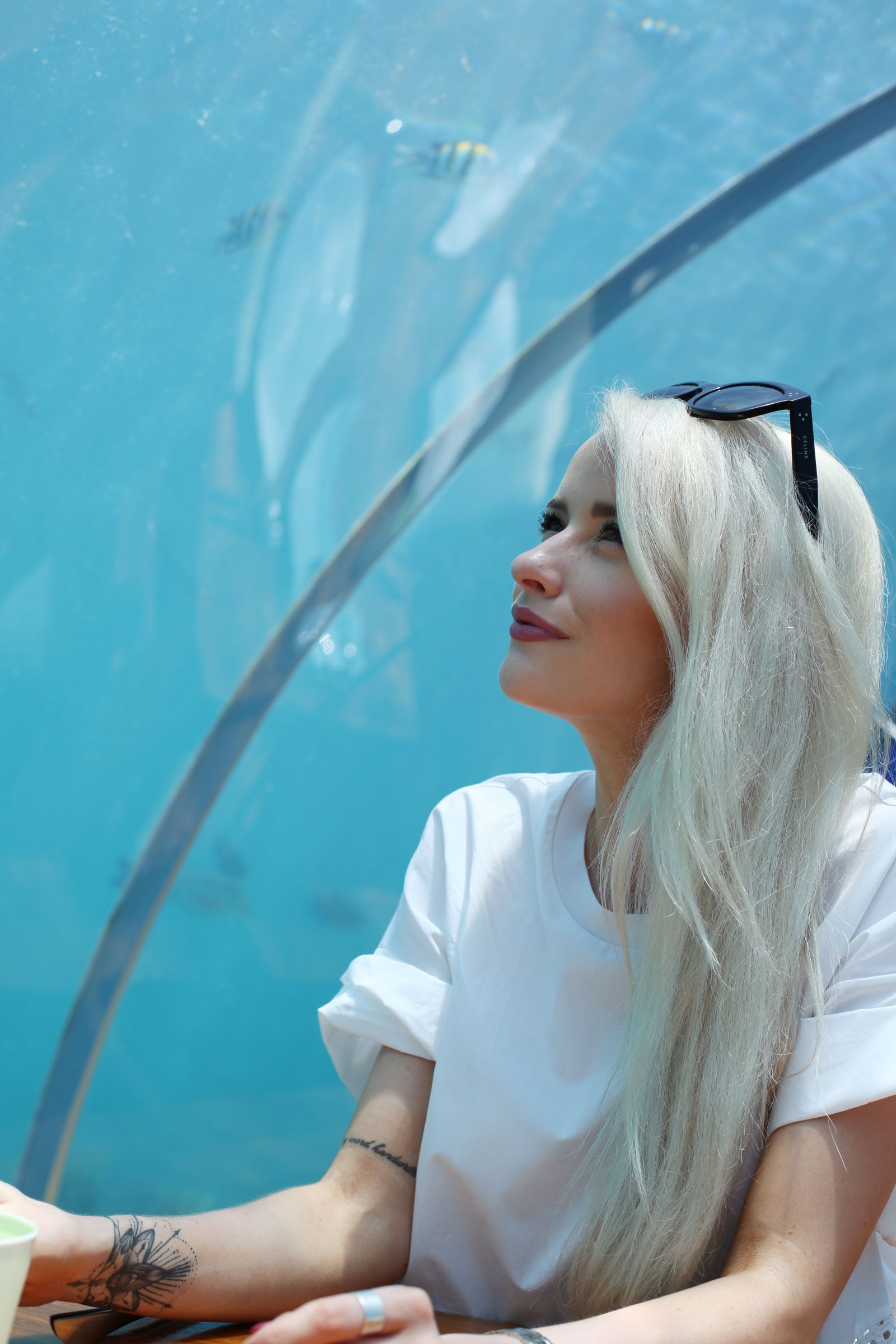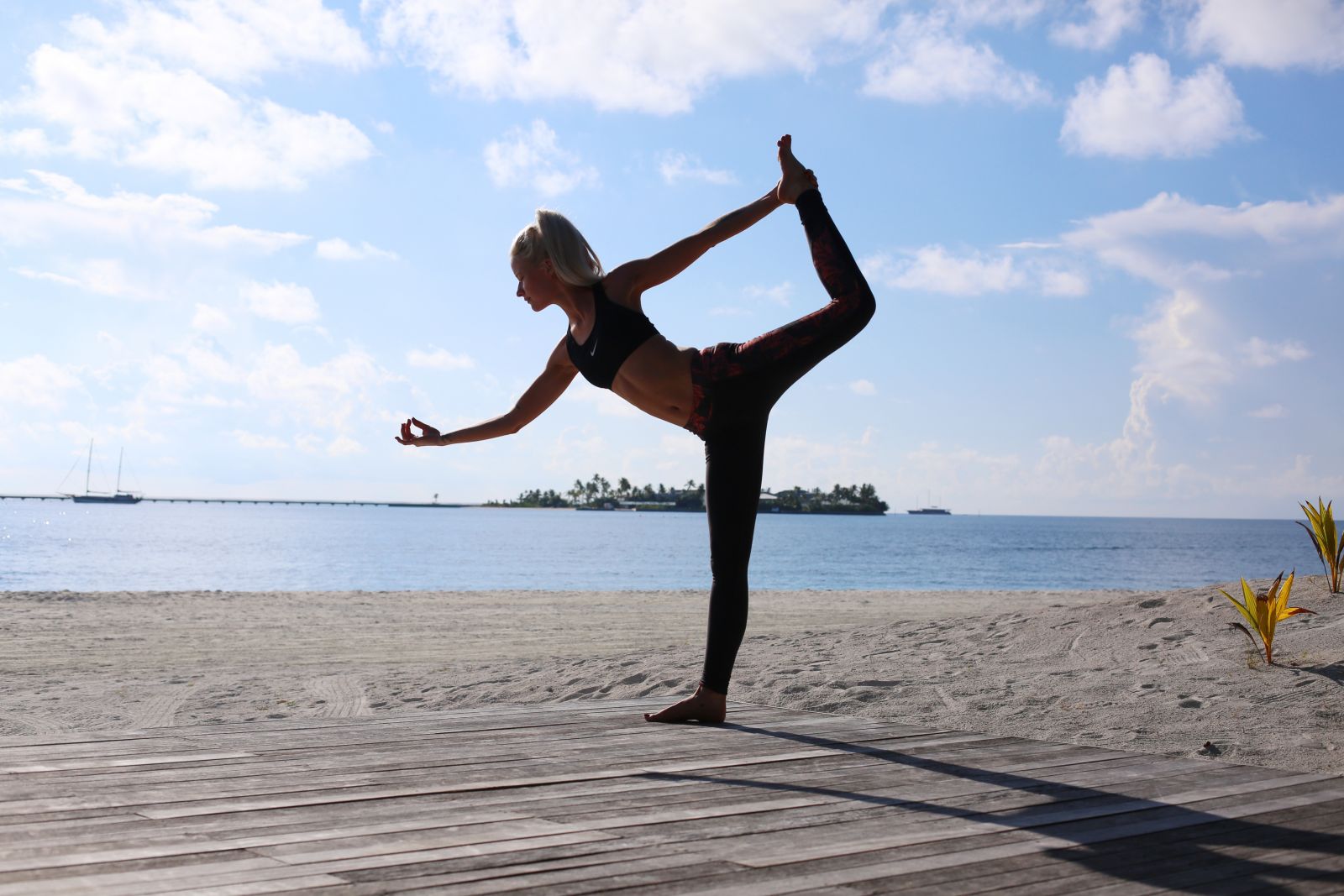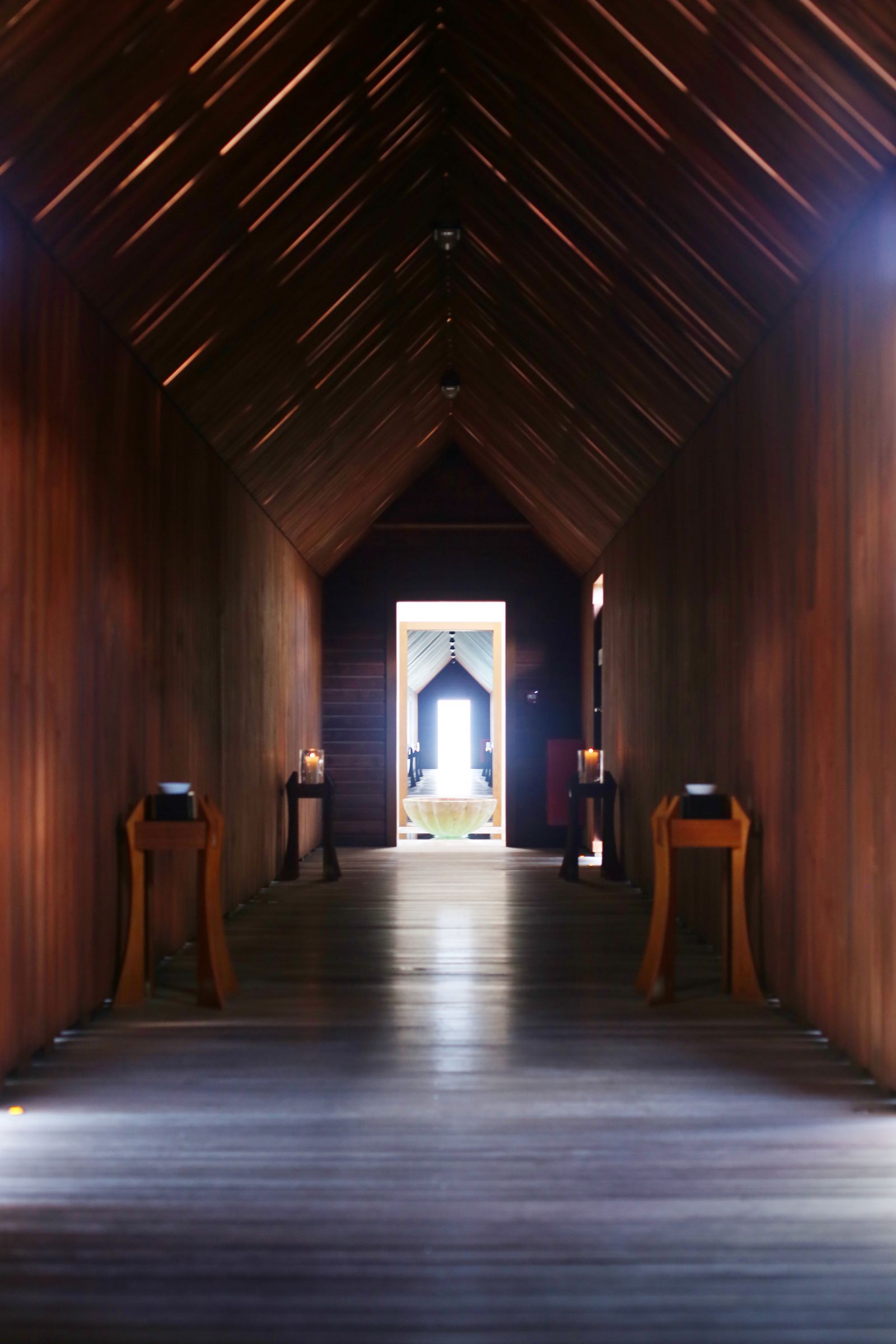 Exercise or relaxation? If the white sandy beaches and calm aqua water isn't enough to relax your mind, there is also a wonderful spa on site. In fact there are two, depending on which you would rather choose. We went for full body and scalp massages for a full hour of pure heaven, before heading back to the beach for the day. Both of our masseuses were so brilliant and catered to everything we asked them to focus on, meaning that my neck and shoulders were treated to a pummel. But they felt so much better for it.
Or, if you're after some sports, you can hire snorkelling equipment for free and head off to the house reef, just about 100feet out to the ocean. Bear in mind, this 100 feet out is still about shoulder height. But swimming over the coral was breathtaking and something I never thought Id have the courage to do. But you can also take part in so many other water sports, yoga lessons, head to the gym or swim in the ocean.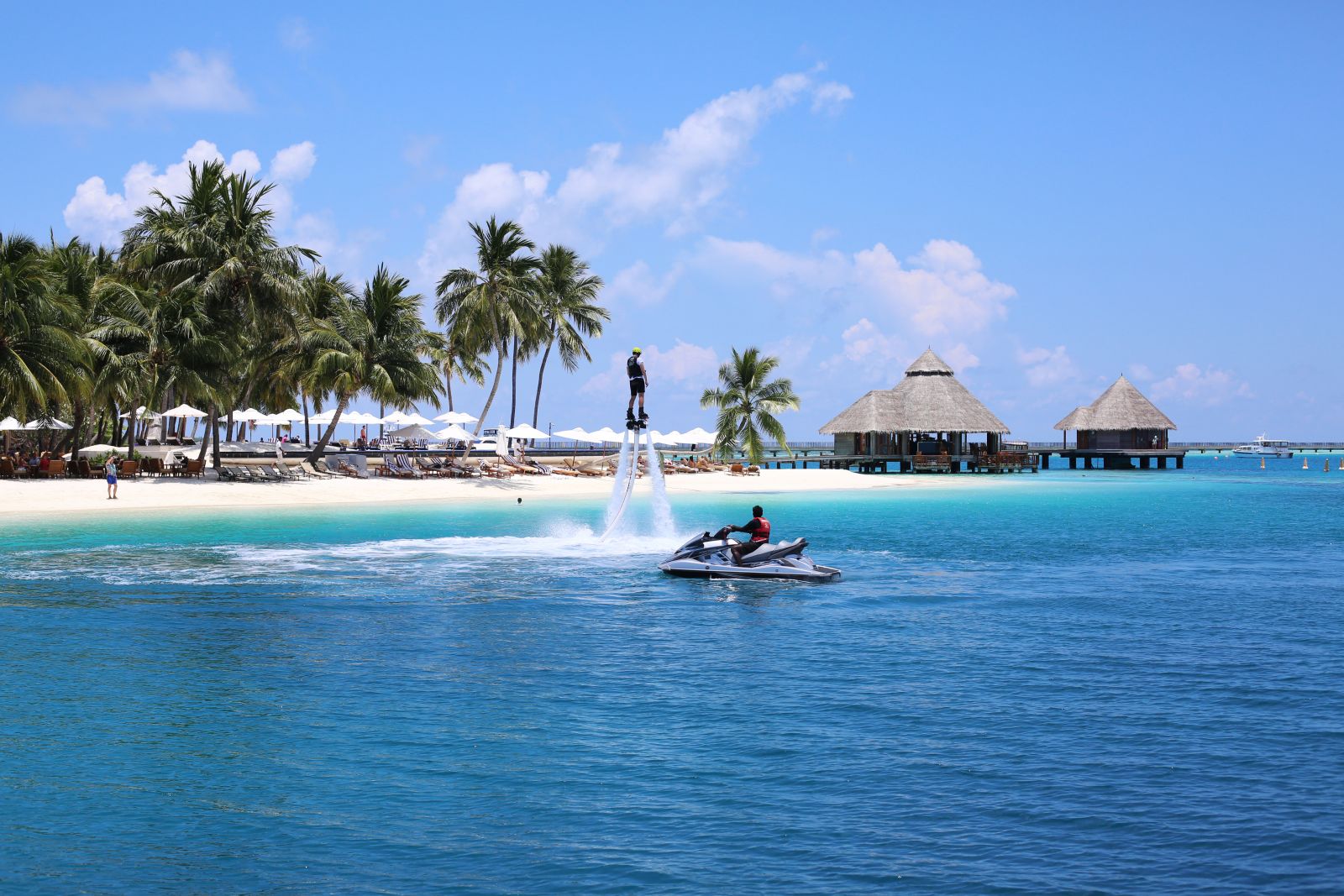 On our first evening, we headed out on a beautiful yacht for a dolphin sunset cruise. Thinking that we would never see the dolphins, I was still excited for the beautiful boat ride as the sun started to set, but the first sign of a huge group of Dolphins was the best moment. They were jumping and spinning in the waves, so carefree and happy. It was one of those overwhelming, natural and beautiful moments where you come face to face with the beauty of wildlife and nature. A moment I will never forget.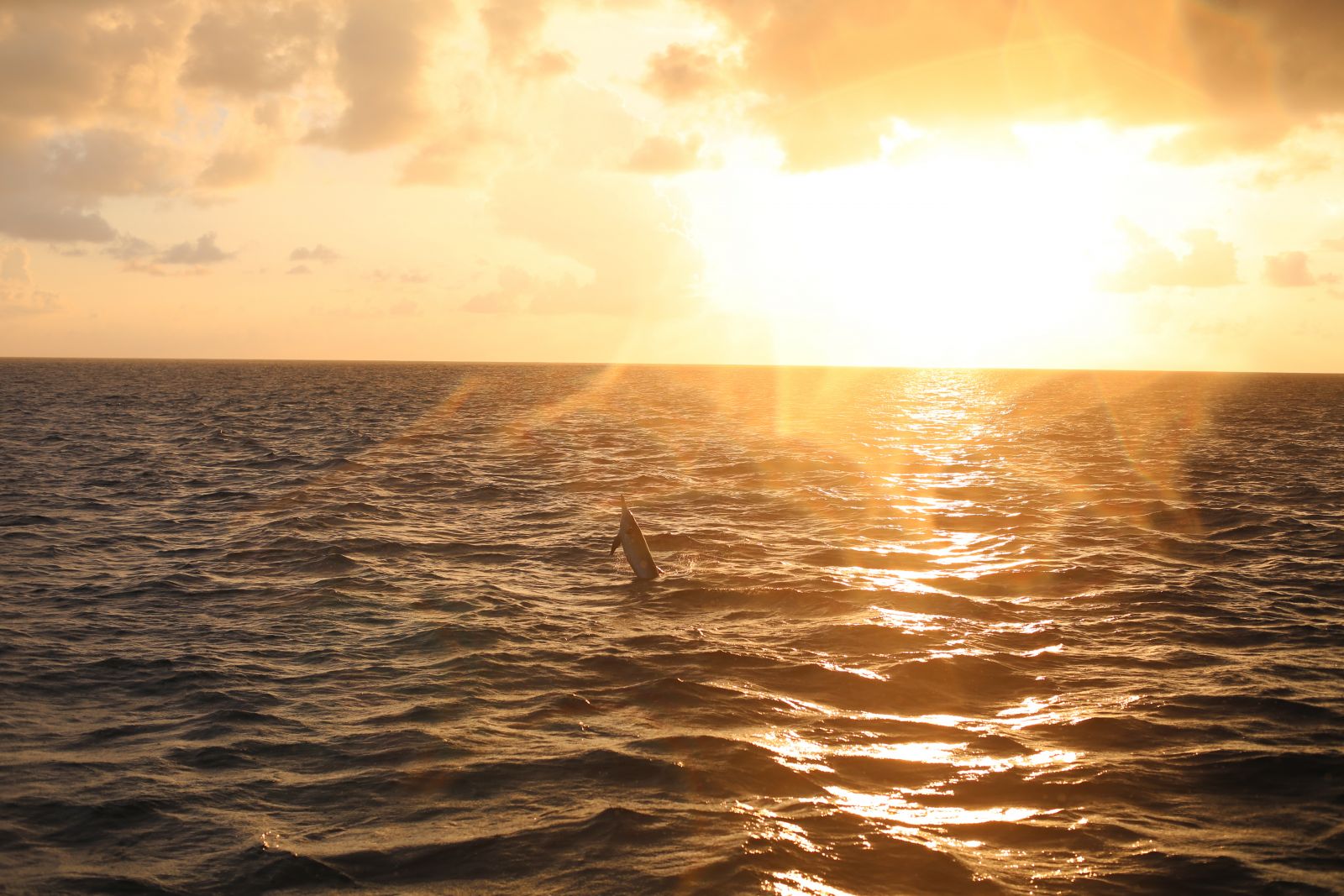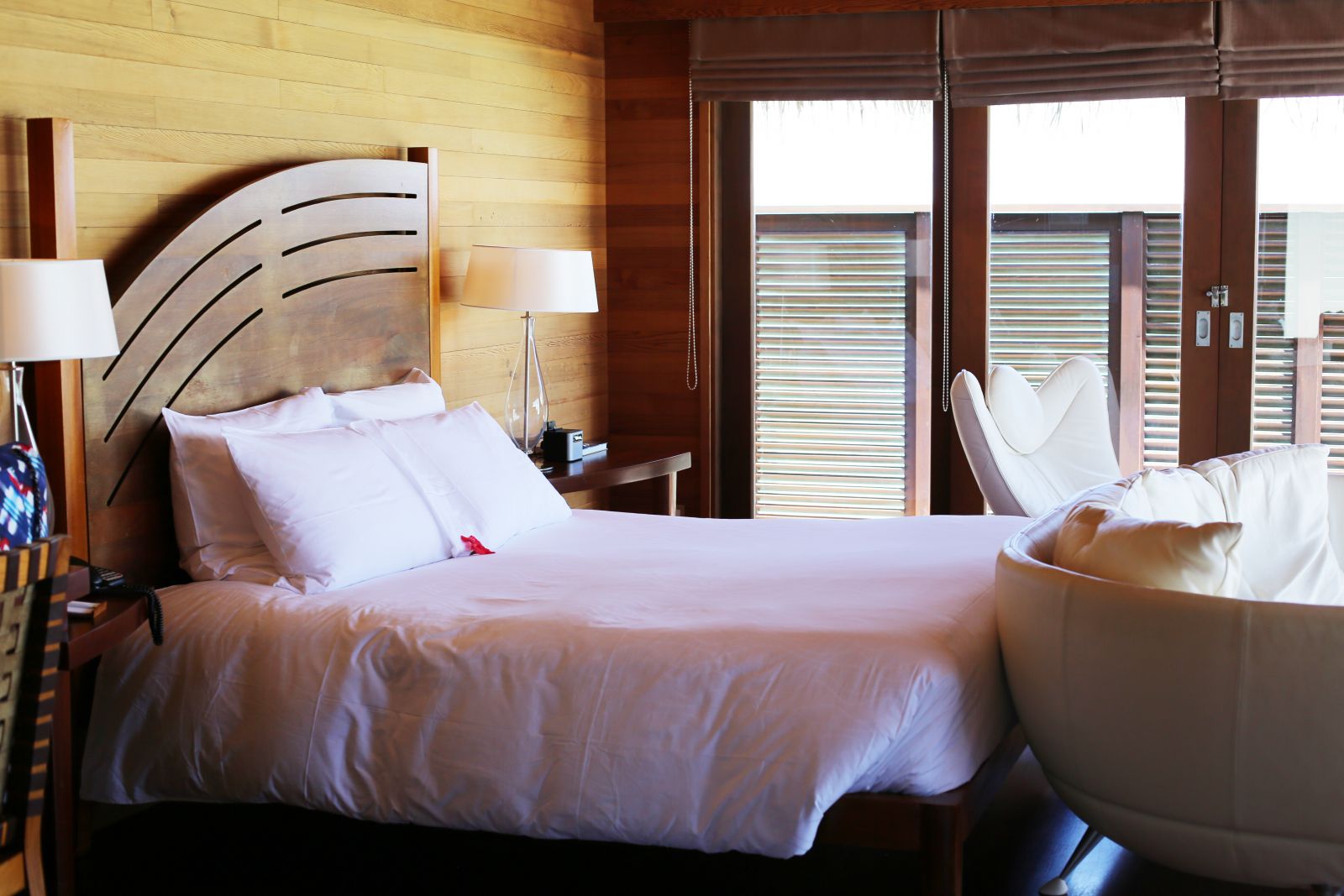 As I mentioned, we stayed in the over water villa and the beach villa, and both were spectacular. The jacuzzi looking out over the ocean outside was heavenly, especially in the evenings when all there was for light were the stars and you could sit for hours relaxing in the warm breeze. I just can't tell you just how magical that feels. The decor inside the room was lovely too, not overly lavish but then why would you want to spend all of your time inside when you can walk off of your villa straight down to the ocean below?
But the beach villa was absolutely my favourite. It just felt newer and fresher in some ways and I fell in love with the huge ceilings and 180 glass walls as soon as we walked in. Outdoor is a bath and shower plus our own courtyard, and on the other side, a small pool and sun loungers. But moving out onto the beach was our own private sun beds under a canopy and the whole ocean in front of us.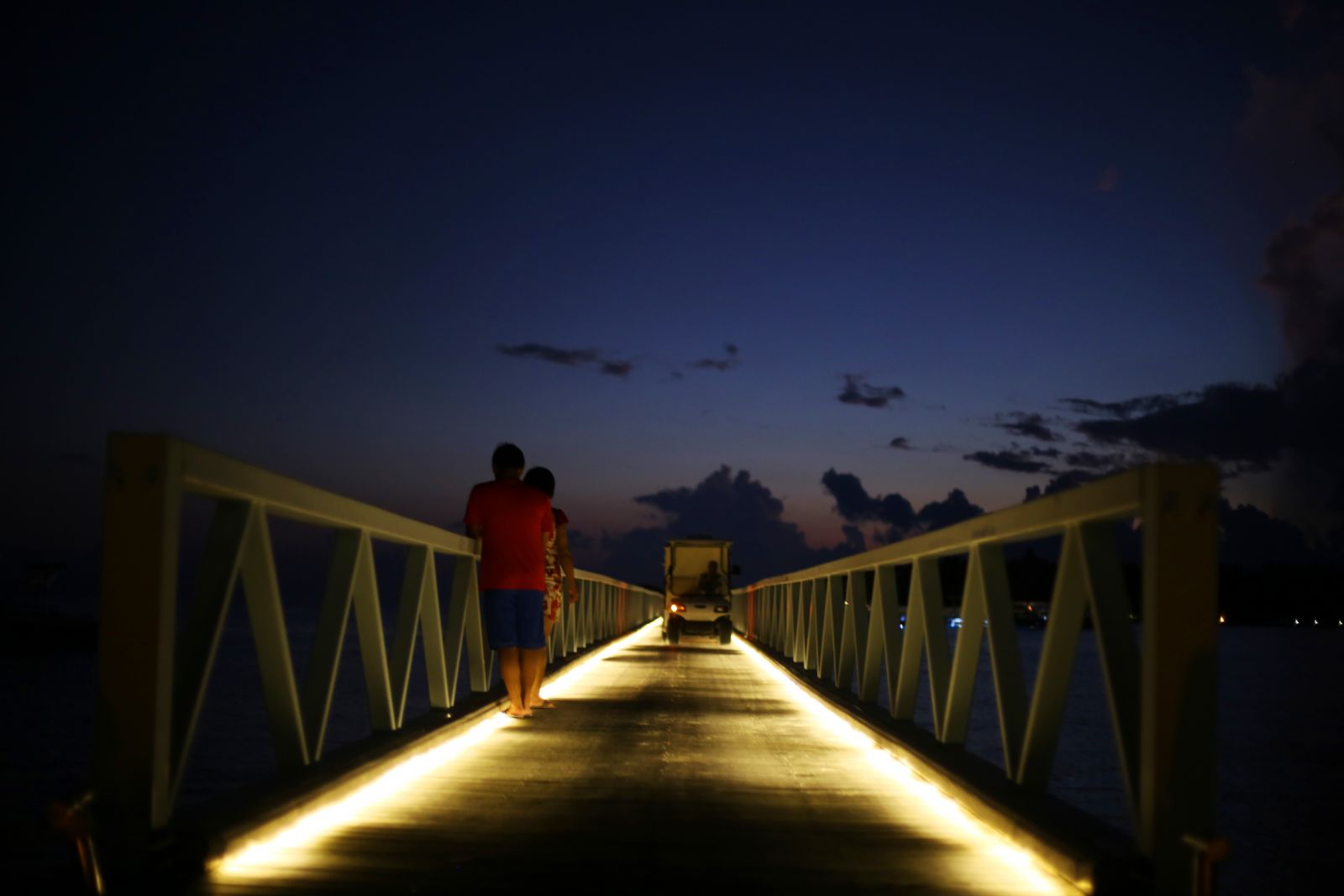 The Conrad Hotel is also split over two Islands, adjoined by a bridge running from one to the other. On one side of the Island reside the over water villas and a more peaceful vibe, especially with the adult only bar and restaurant area as well as the over water spa. But on the adjacent Island is a more child friendly vibe with the swimming pool, a breakfast restaurant as well as the pool side restaurant serving burgers, sandwiches and pizzas for those quick and delicious snacks. But with such attentive staff, there is usually a golf buggy only a few minutes away from you if you would like to take a buggy from one area of the Island to another. We made use of this amenity so much as I just loved how fun they were to ride on. But you can easily walk, which we did some evenings, and were so glad we had on one evening as we watched a group of Manta-ray swimming beneath the bridge. Literally, this place is out of this world.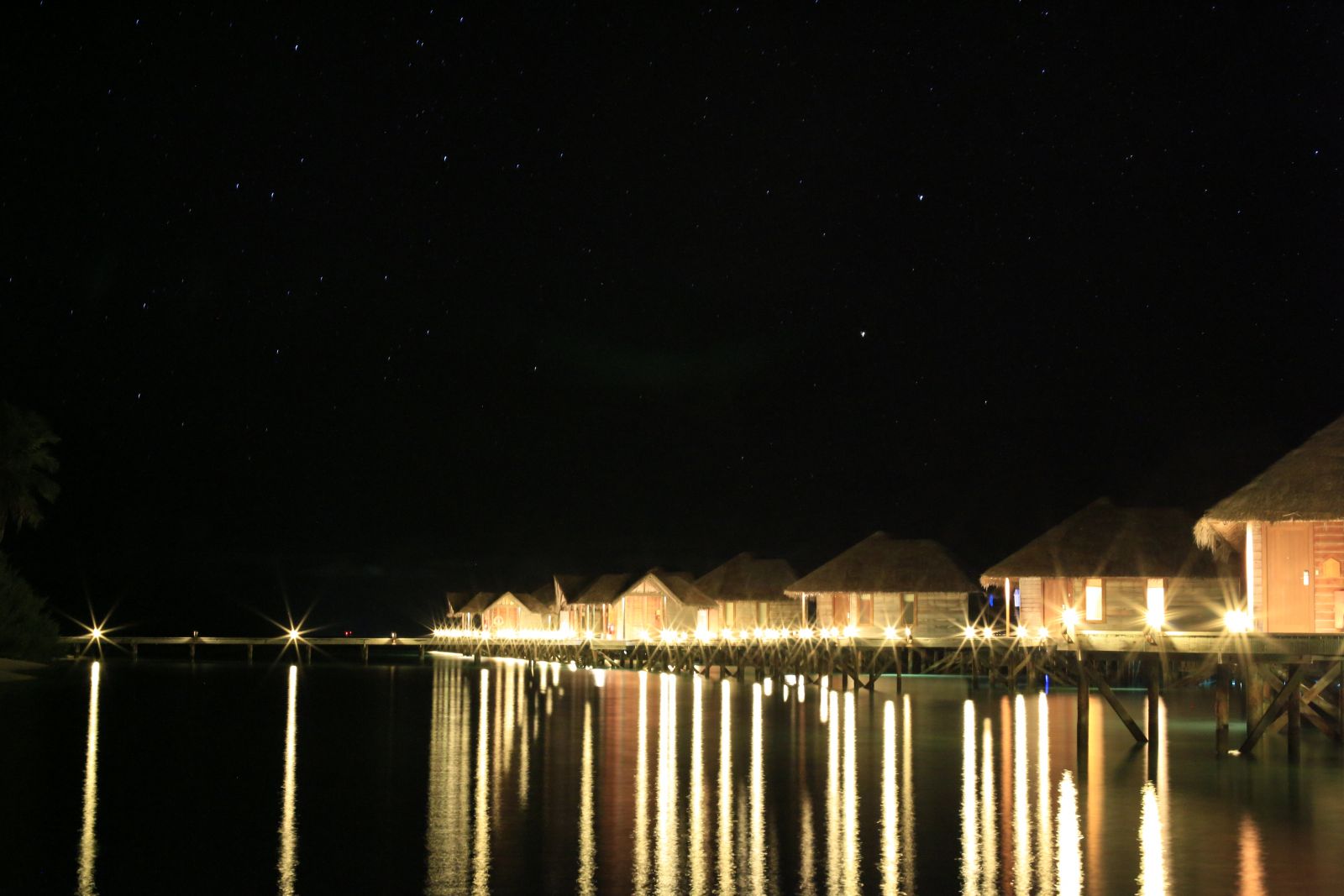 By the way, if you'd like to see more of what I wore in the Maldives on this trip, there are literally about 8 others posts on that, right here, so have a peek!
You've probably guessed by now that I would highly recommend Conrad Maldives for your extra luxurious stay in the Maldives. It is paradise and it is probably somewhere that most can afford to visit perhaps once in their lifetime, at most, but it truly is somewhere worth saving and saving for. Whilst the winter months are extra busy here, due to the Maldives staying at a steady 30 degrees all year round and monsoon season coming to an end around September, the summer months can also be absolutely incredible. This is a sunshine Island, and whilst some weeks could be worse weather, the temperature will still remain wonderful and you are not guaranteed to have rain. In fact you could end up having the best week ever.
But if theres one place on this earth you absolutely must visit, it has to be here.
Now I need your recommendations! Where in the world have you not seen me visit and think I really need to travel to? I'd love to hear your travel recommendations so I can start planning some more trips. Which of the above are you most inspired by? Are any of your travel lists?
Sign up here for a weekly catch up of everything Inthefrow