21/06/16
Welcome to my new Wardrobe
Bombers, Cat Eye Sunnies and Lace Tops are my new thing!
It is June 2016 if you hadn't noticed and therefore I'm happy to say we have slipped into the Summer season. We're still battling with cold and warmer climates in London though, and I know that it would be a totally different, cooler story if I still lived in the North. But this means that there are a number of trends and key pieces that I am really enjoying mixing into my wardrobe at the moment, that I feel could transition through summer mixed with a number of other garments. For instance, Khaki is squeezing its way into my wardrobe right now, and although Khaki is one of those all year round shades, I am really enjoying the splash of neutral colour for a more sophisticated edge. These jeans are actually a shorter leg, if they weren't concealed by the Christian Dior boots, but with a pair of stilettos they have an entirely different silhouette. For date nights with a white cami, or for daytime with a simple white loose tee, you can style the khaki for a more summer vibe.
But I'm also a tad bomber Jacket obsessed (if you didn't see my bomber jacket lust list already), and I'm apparently trying to fill my rails with anything made of crochet lace. I love white shirts for summer, so incorporating pretty lace and high neck collars into the mix adds such a gorgeous, feminine look. So below, I have added six of my favourite styles from five of my most coveted styles right now. Cat Eye sunglasses that I'm swooning over, bomber jackets of dreams, anything in khaki, lace and crochet shirts and of course backpacks that I'm really in love with.
I've always been a lover of the backpack. Trips away, shopping dates, meetings where you're carrying your kitchen sink with you; it's much better for your shoulders than trying to lug around a satchel that weighs you down on one side. After seeing Kylie Jenner with her red and black Gucci, I was obsessed with the idea of getting back into backpacks. I strolled into Gucci last week and swooned over the all black version, which of course I have linked below. But there are so many more than I am adoring, so Ive included a few faves just below!
Yes, it may be warmer in Summer, but if you're in the UK, you will know that any day could throw a cold weather curve ball your way. And that's why the Bomber Jacket is going nowhere. So much so that I may have invested in three recently. Yep, when I see a trend I like, I go a tad OTT. But my favourite is right here, the All Saints embellished sleeve bomber. The perfect style, shape, silhouette and shades I have seen in a bomber this season. But for more inspo, just see below!
White tees or shirts have always been my summer go-to. I adore dressing like I haven't made an effort, and white tops often offer that off-duty vibe. But this season is all about a slightly more sophisticated finish, with lace and crochet being rife amongst the luxury and high street retailers. Crochet styles, lacy cut out finishes and full lace fabrics in fitted shirts and blouses are making me swoon, and I am on the search for as many as I can squeeze into my closet. The one pictured is a Temperley number from Avenue32 which gave me heart eyes immediately. But below are another five that I have picked up or will be lusting over for the rest of the season. This is just one of those garments that you can wear for any occasion and look like you have your life together.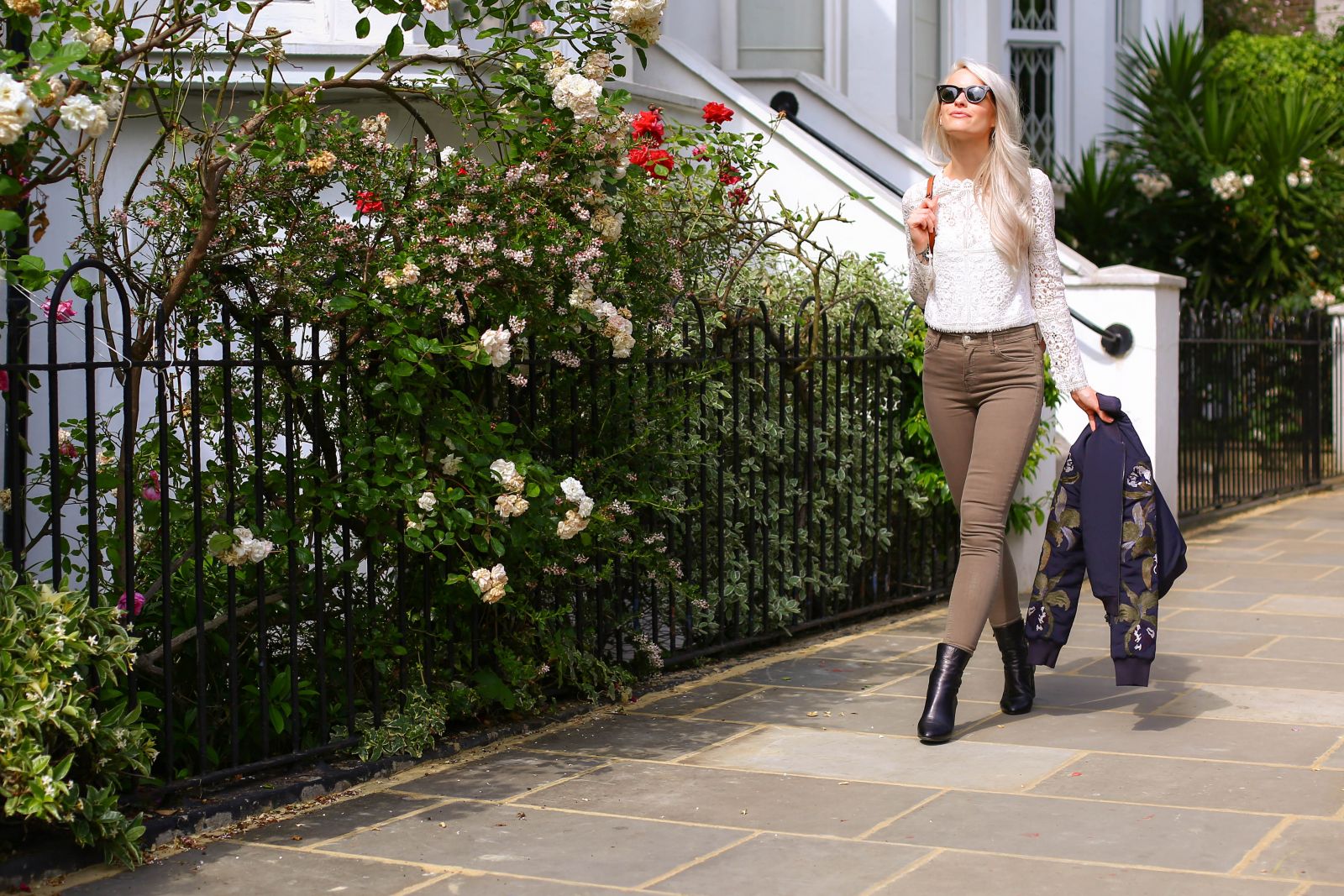 Sunglasses are often the only accessory you may need, especially on none makeup days. And the cat eye has been in and out of the sunglasses hot list for years. But this season I feel they are at the top of their game and the most coveted style from bloggers and celebrities alike. I've rounded up my favourite six right now, plus the Celine style I'm wearing in the shots. The Fendi extreme cat eye is at the top of my absolute must have list right now!
Khaki is always around, especially for the Autumn/Winter months. But this summer, the stores seem to be in love with anything in alternative shades of neutral green, and I am happy to comply! Khaki jeans, khaki blazers and any shoes in green are my current thing, so I thought I would round up a few favourite khaki pieces so you can become as obsessed as I am!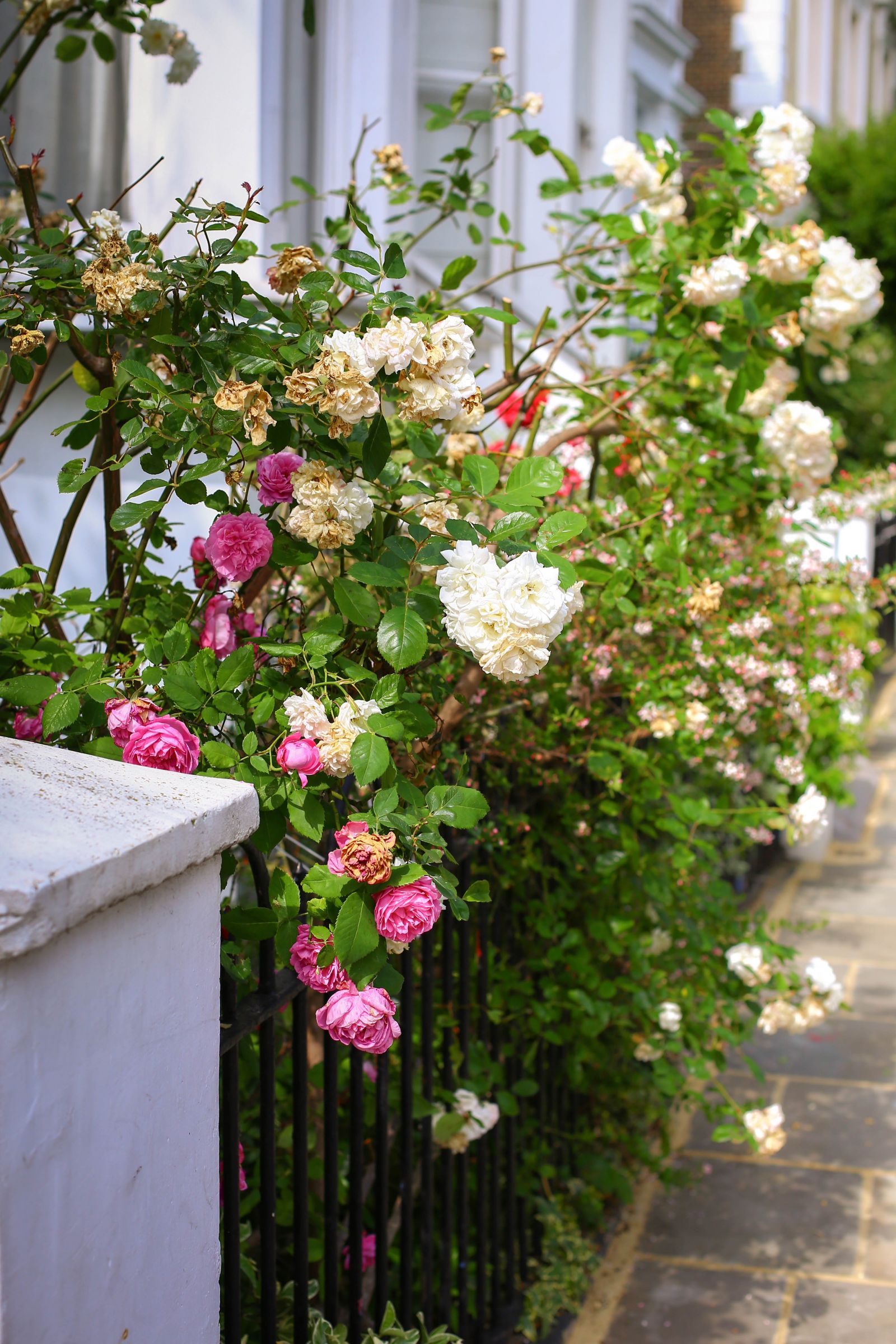 What trends are you rocking this season? And most importantly, what is your favourite piece? Are you obsessed with these key pieces as much as I am?
Sign up here for a weekly catch up of everything Inthefrow