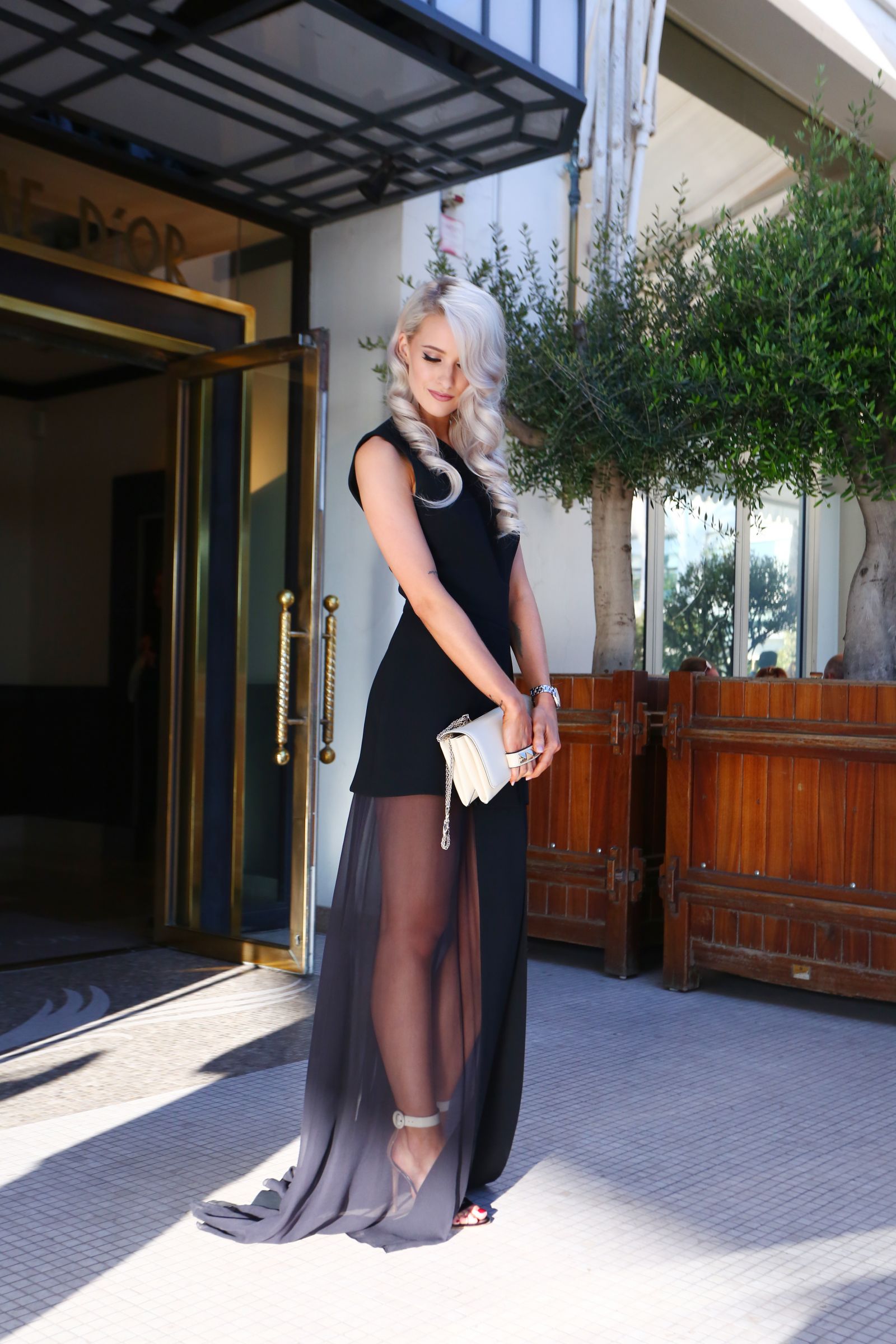 25/05/16
Perfume, Dresses and Rose Breakfasts
Cannes 2016
I cannot convey just how wonderful last week actually was. I'll be sharing lots of photos of the beautiful hotel we stayed in for a few days in between a few days in Cannes, but for now I just wanted to share the final day of the trip. Meeting up with the Elie Saab team in their special suite at the Martinez Hotel and being completely immersed in the Elie Saab experience. From full makeovers and dress fittings, to photoshoots and private Island retreats, this was an experience I will never forget.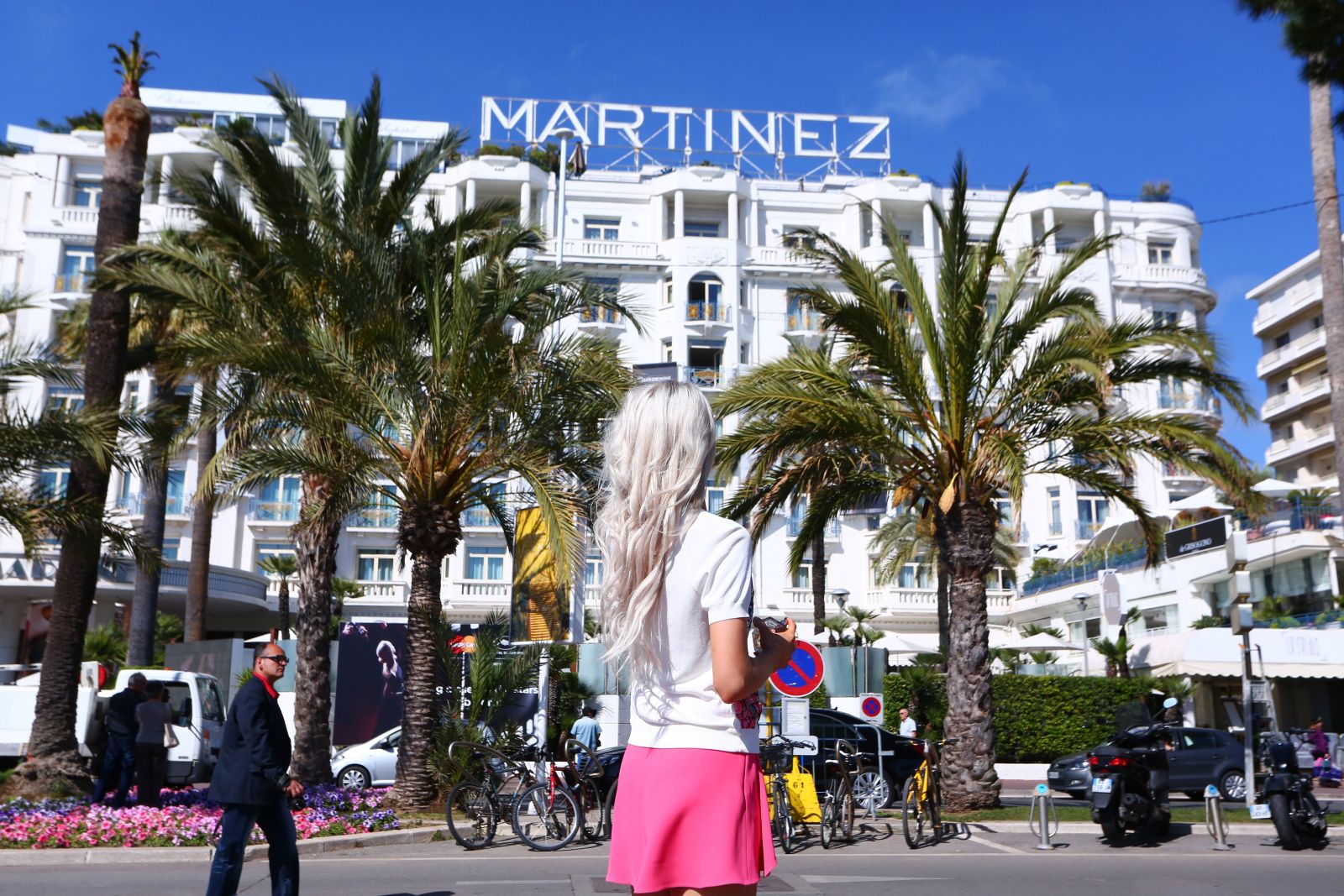 A quick photoshoot for the Elie Saab eMag had me being pampered by two lovely ladies from Franck Provost. I had my makeup touched up for a more natural finish and my hair tousled with light waves before heading to the Elie Saab suite for a fitting. I chose the most adorable textured jumper and shorts with neon tones, and matched them with a pair of white Elie Saab heels for the shoot. Have a peek here at the finished look from the shoot where I'm spritzing the Martinez Hotel with Elie Saab Rose Couture! So cute!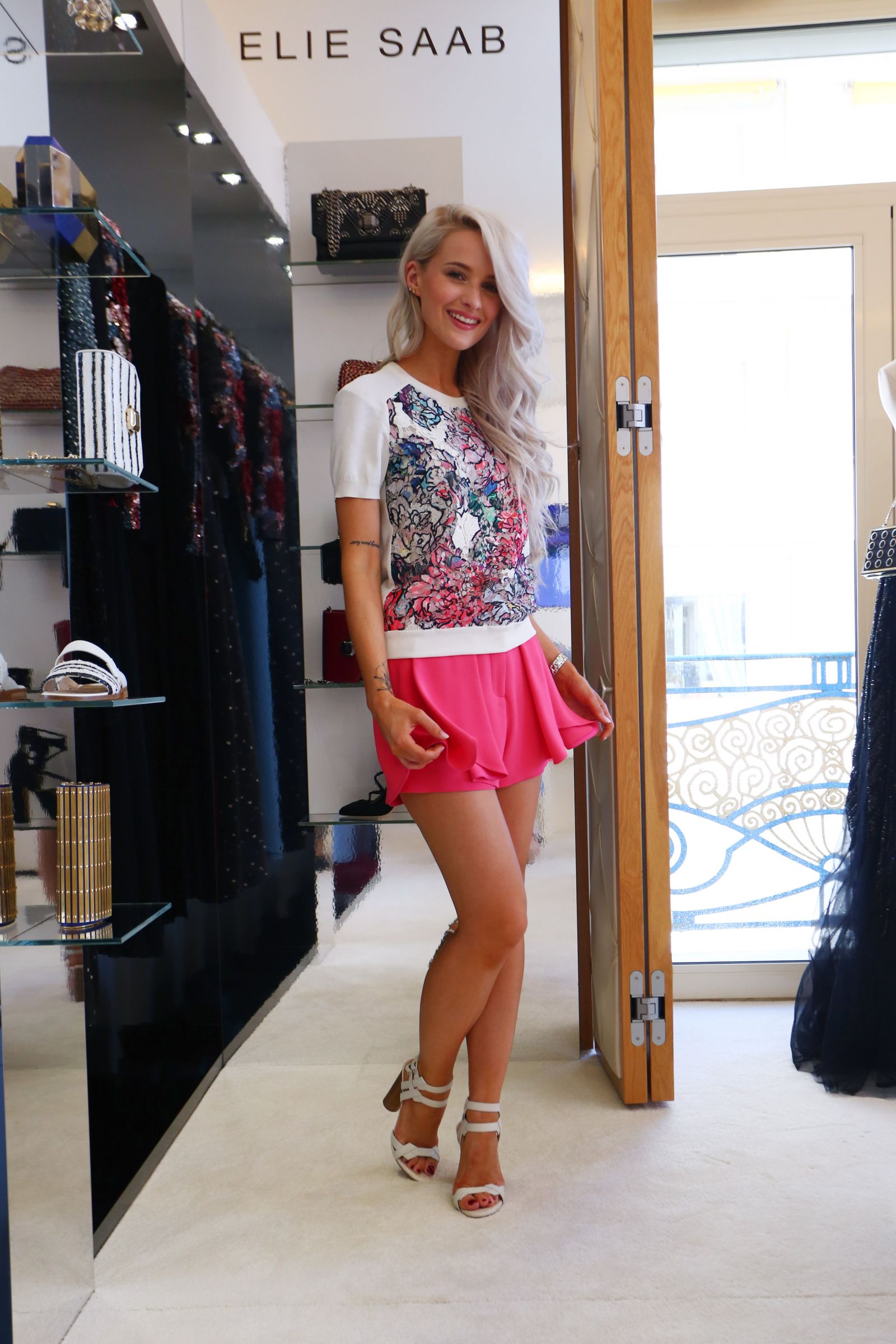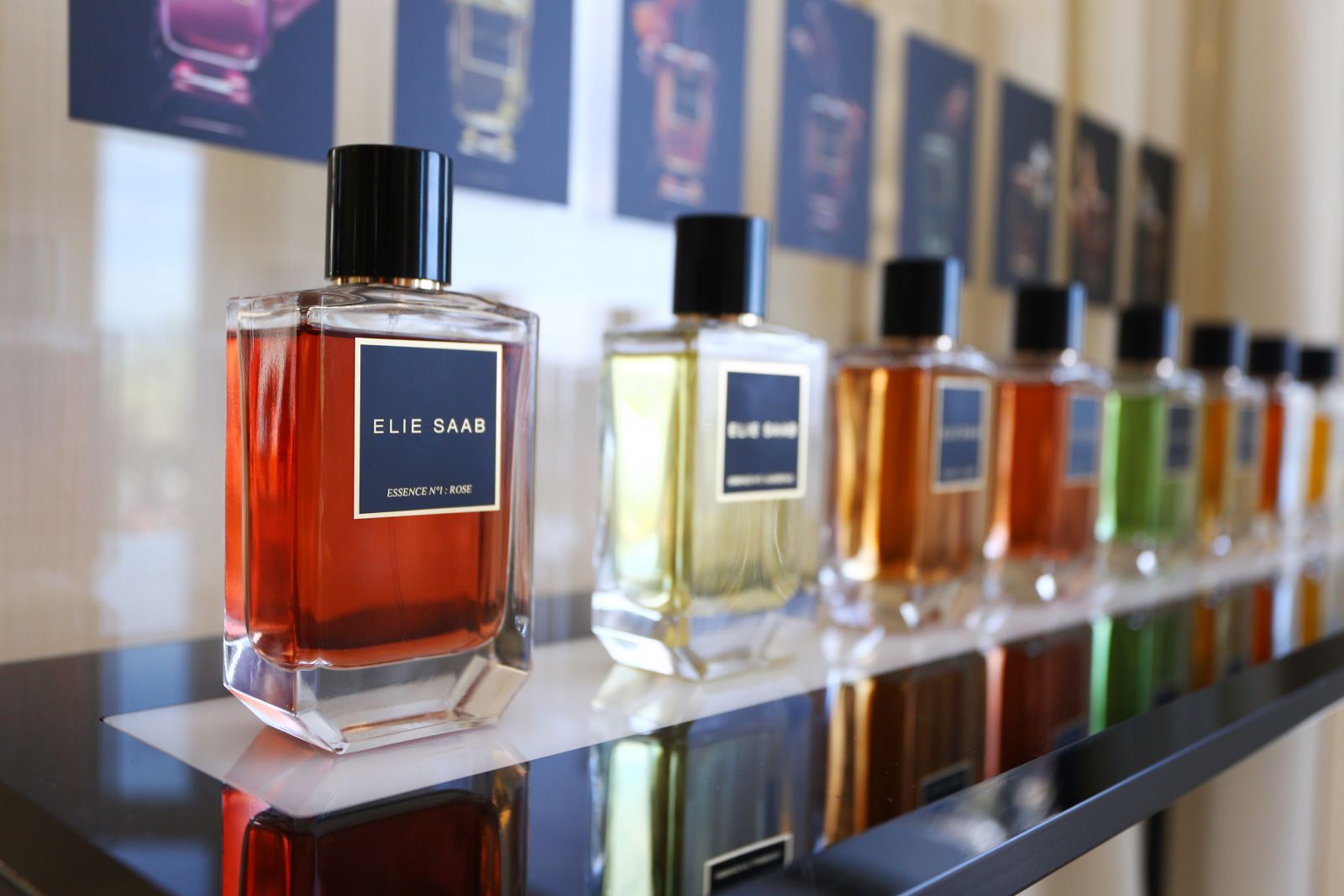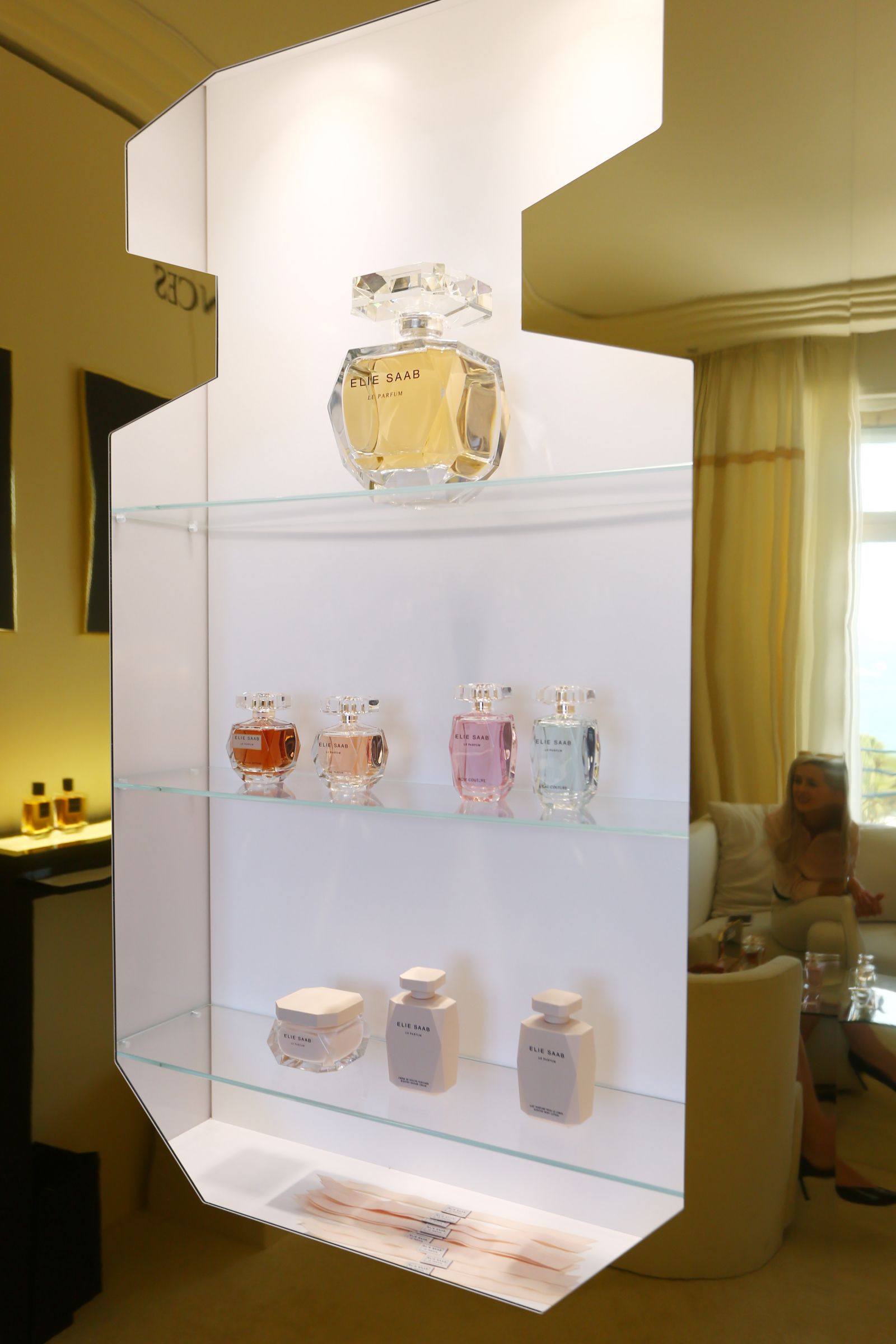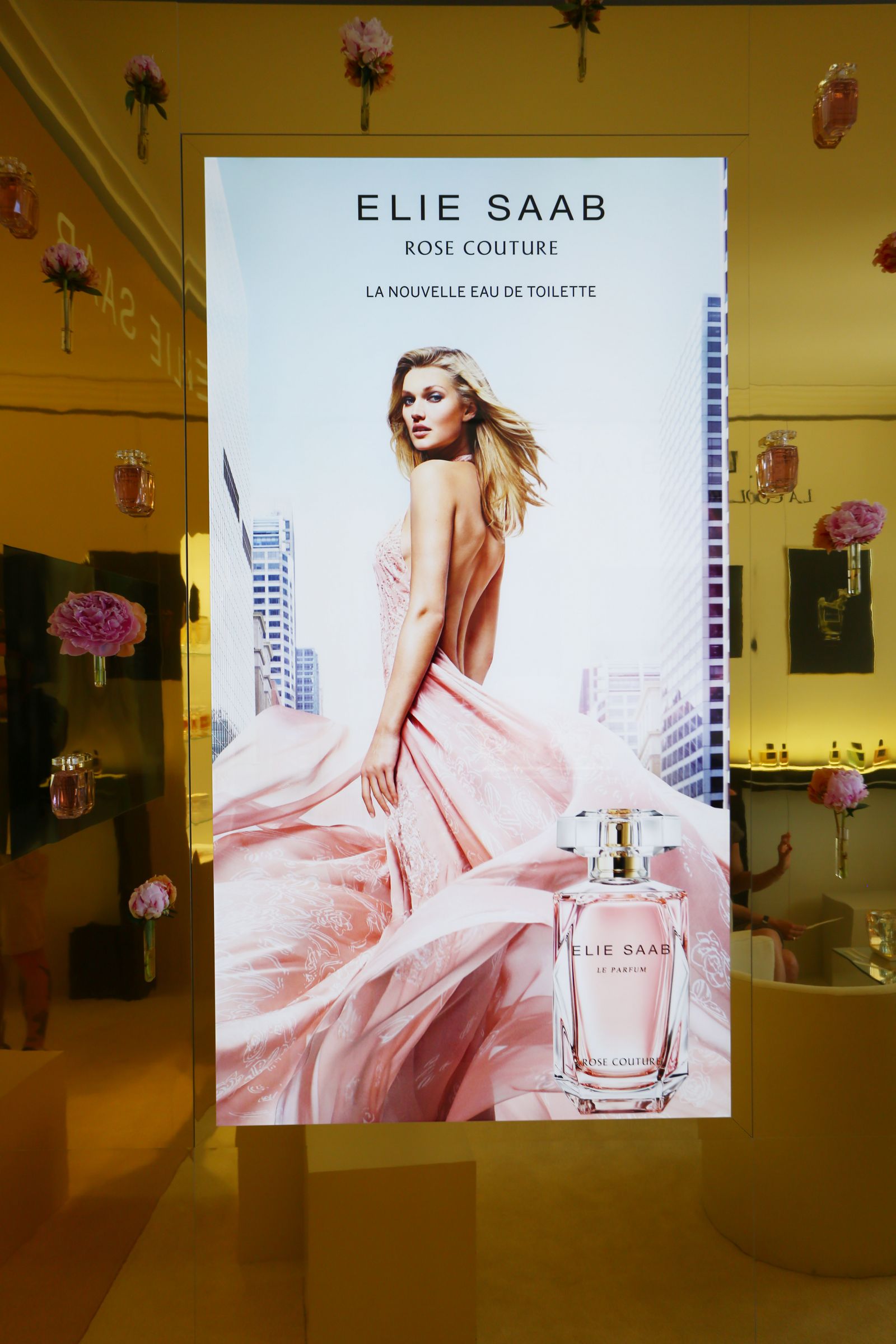 With the photoshoot complete, we headed back to my hotel room for a hair and makeup change, before getting into an Elie Saab gown. If someone had told me a few years back when I was studying fashion, that I would have the chance to walk the Cannes Red Carpet wearing Elie Saab, I would never have believed them. So when the time came to head out with an old Hollywood glam hairstyle and a flowing black gown from Elie Saab, I felt like the luckiest girl in the world.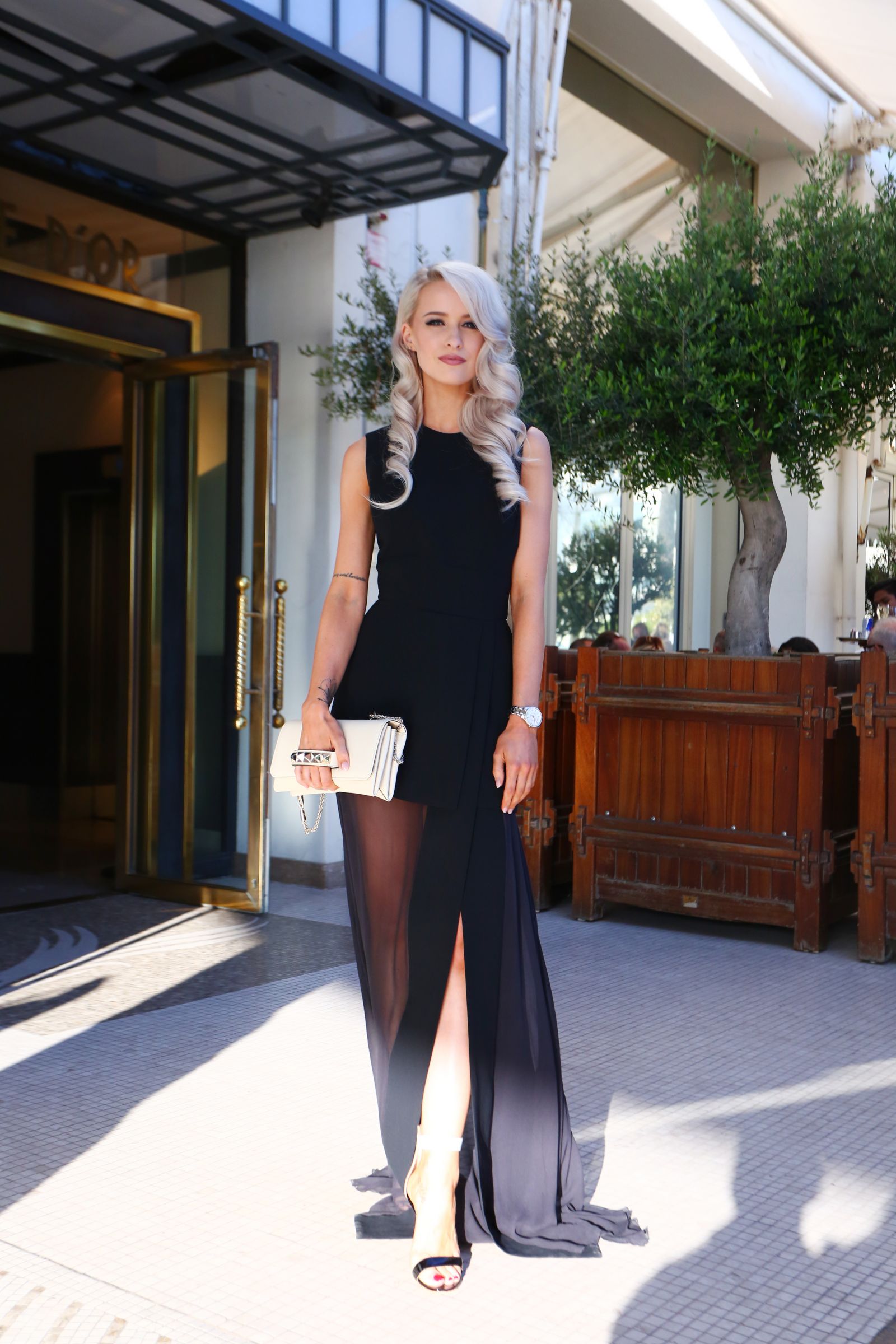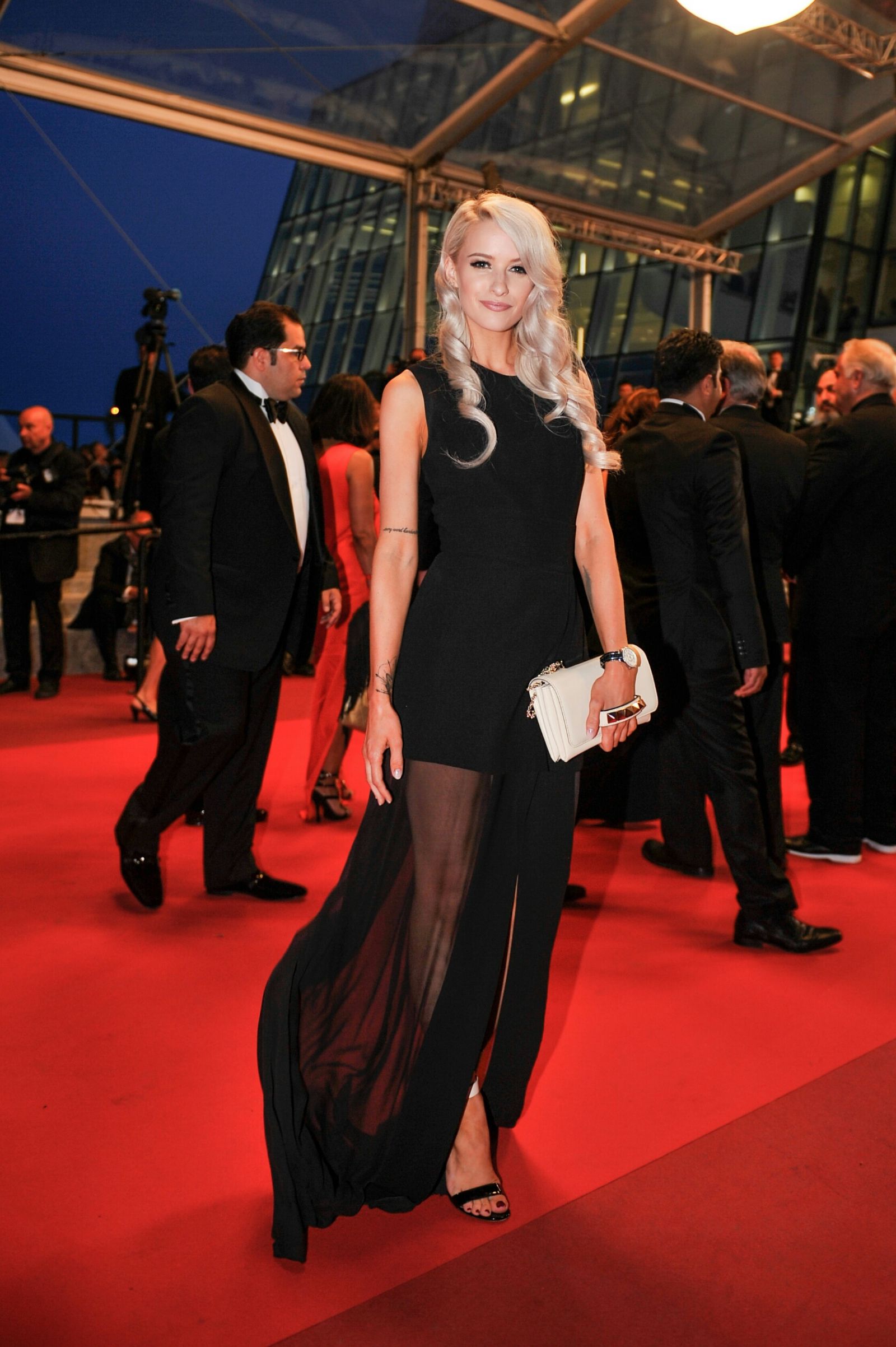 Waking up the next morning, we opened up the door to an incredible breakfast spread. Rose coloured crepes, pancakes, bread, milkshakes and yoghurts all laid out for us for a delicious Elie Saab breakfast.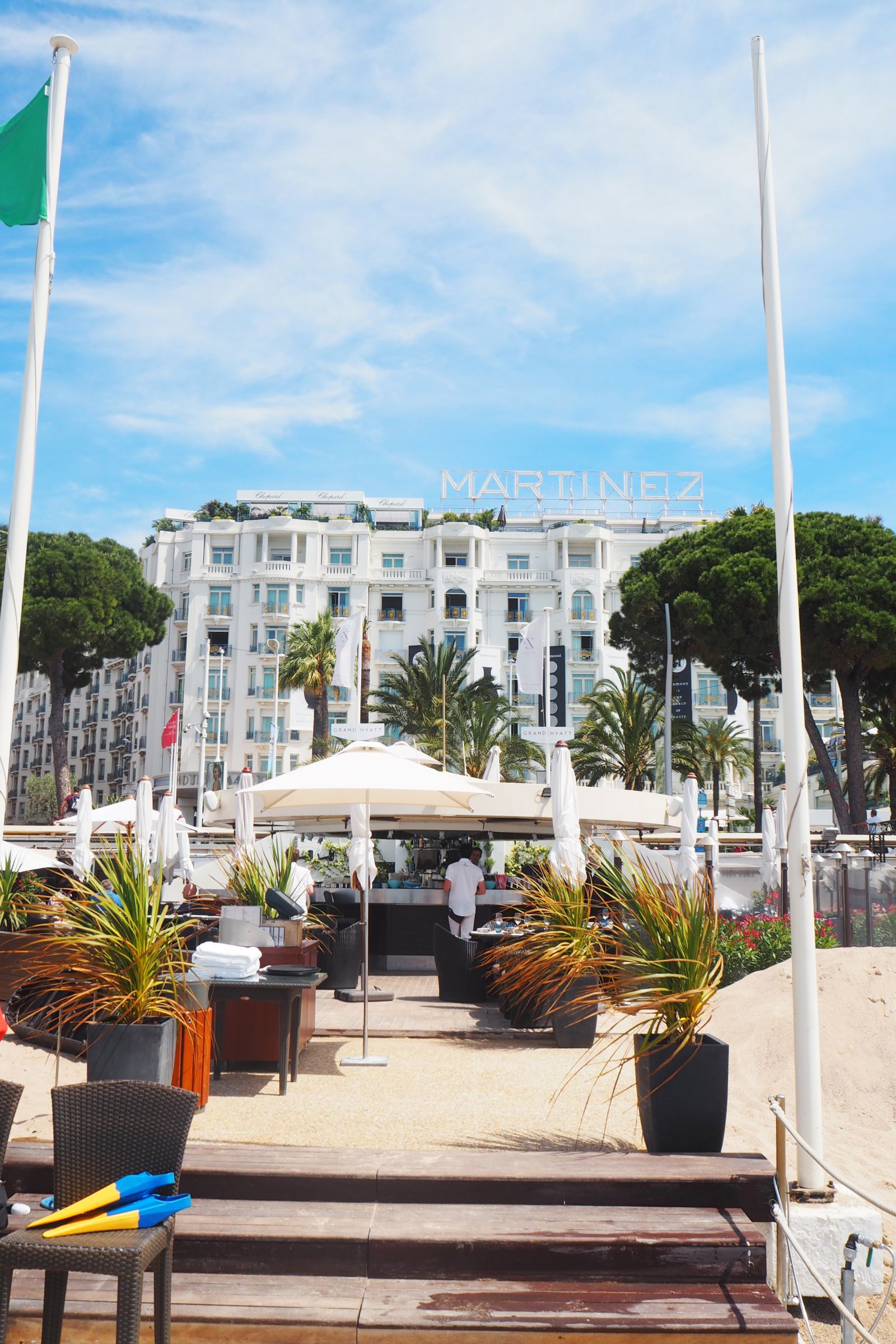 A special dinner on St Honorat was waiting for us, so we headed onto the Martinez pier and waited for our carriage over. Or speed boat, actually. The Elie Saab team had decorated the tables with rosy bouquets of roses and peonies to celebrate Rose Couture and the tables in the sand were so dreamy. We ordered, drank, ate and chatted until we had to leave and head back to England. But what a perfect way to end an amazing few days in Cannes?!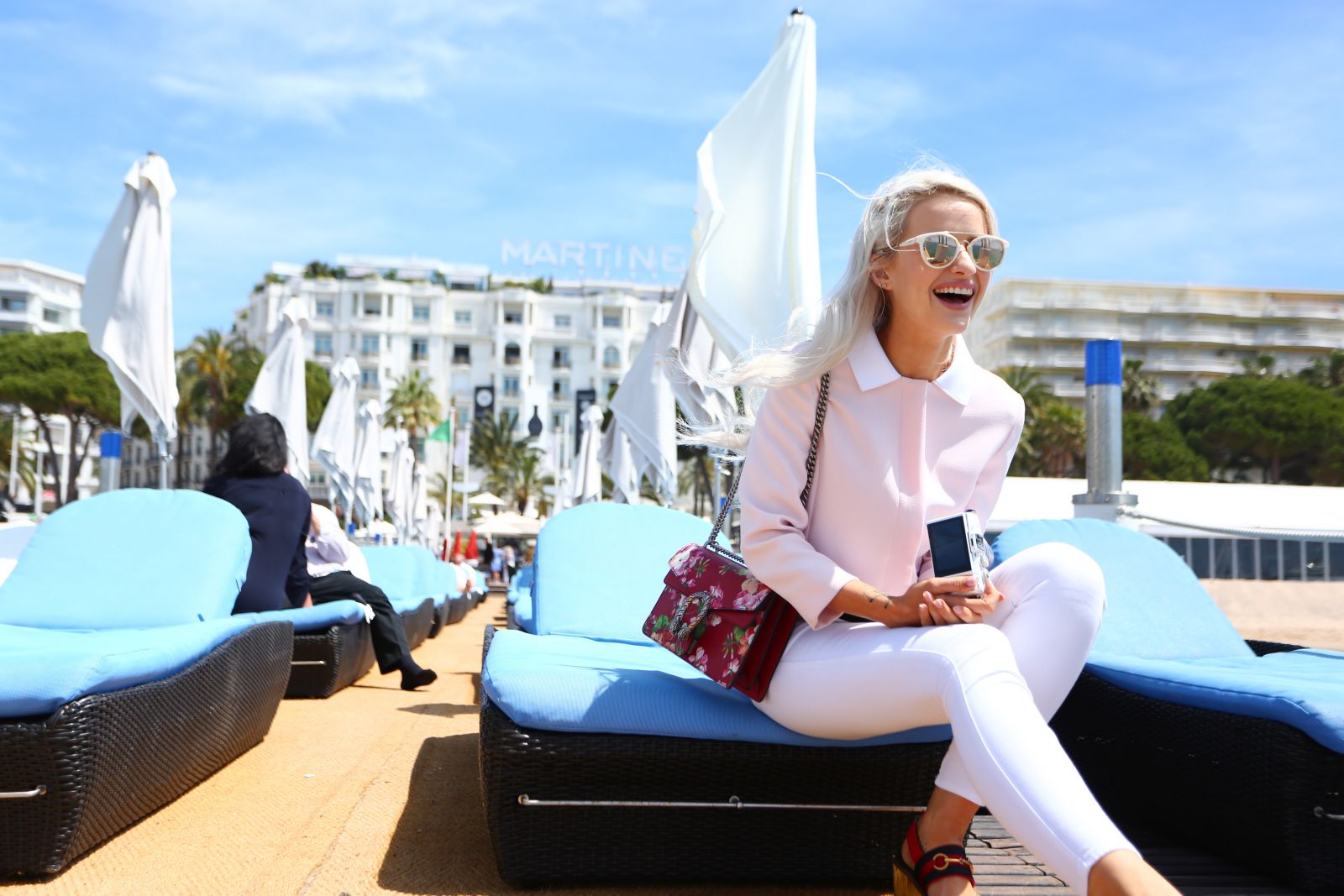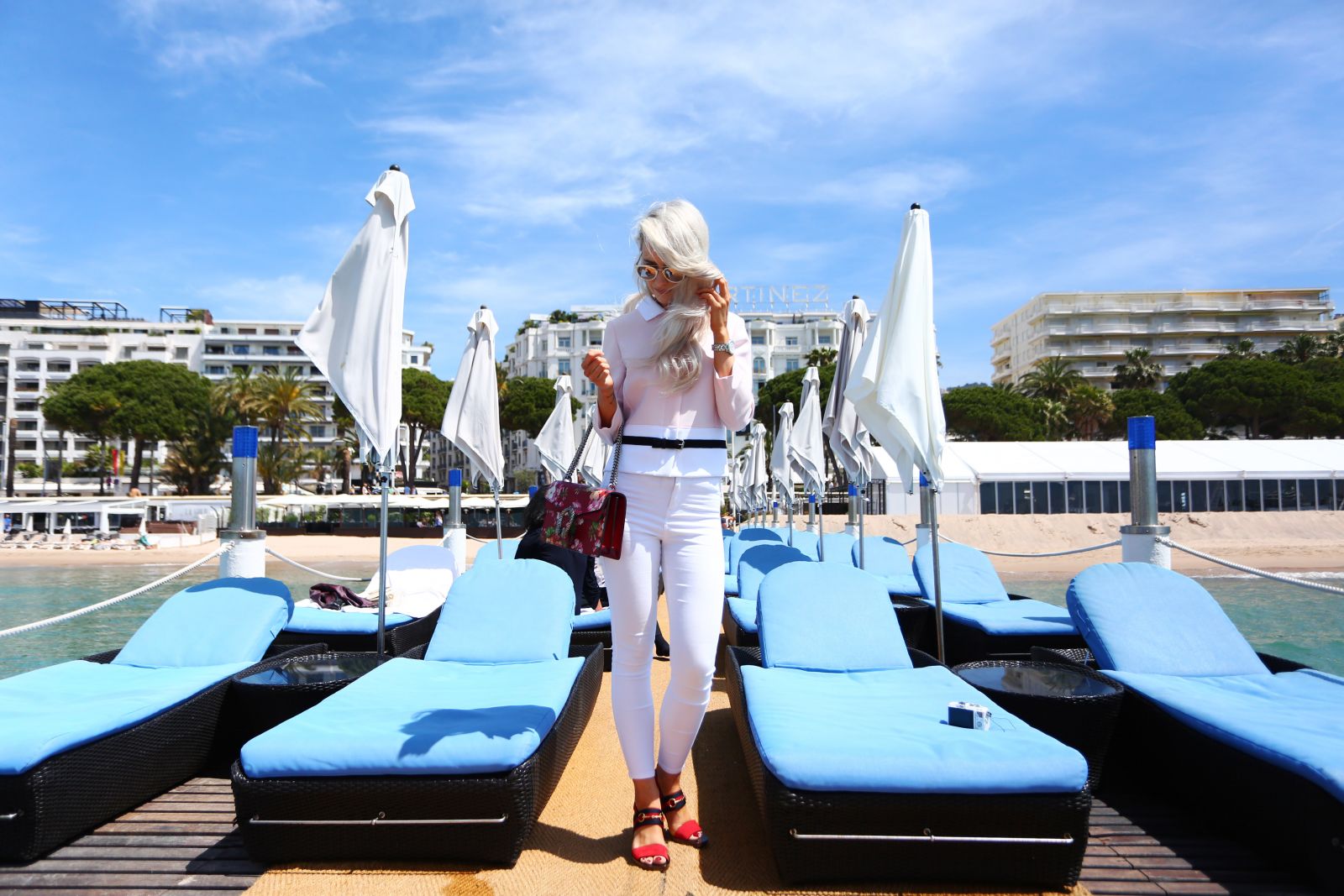 I love it when restaurants have a menu that caters for people who aren't bothered about eating meat, but offer super delicious options instead, and this one was so perfect! I went for a rocket, parmesan and tomato salad to start, followed by a pesto and ricotta pasta. I don't know how I wasn't born an Italian – I could eat Italian food every day for the rest of my life!
Sign up here for a weekly catch up of everything Inthefrow