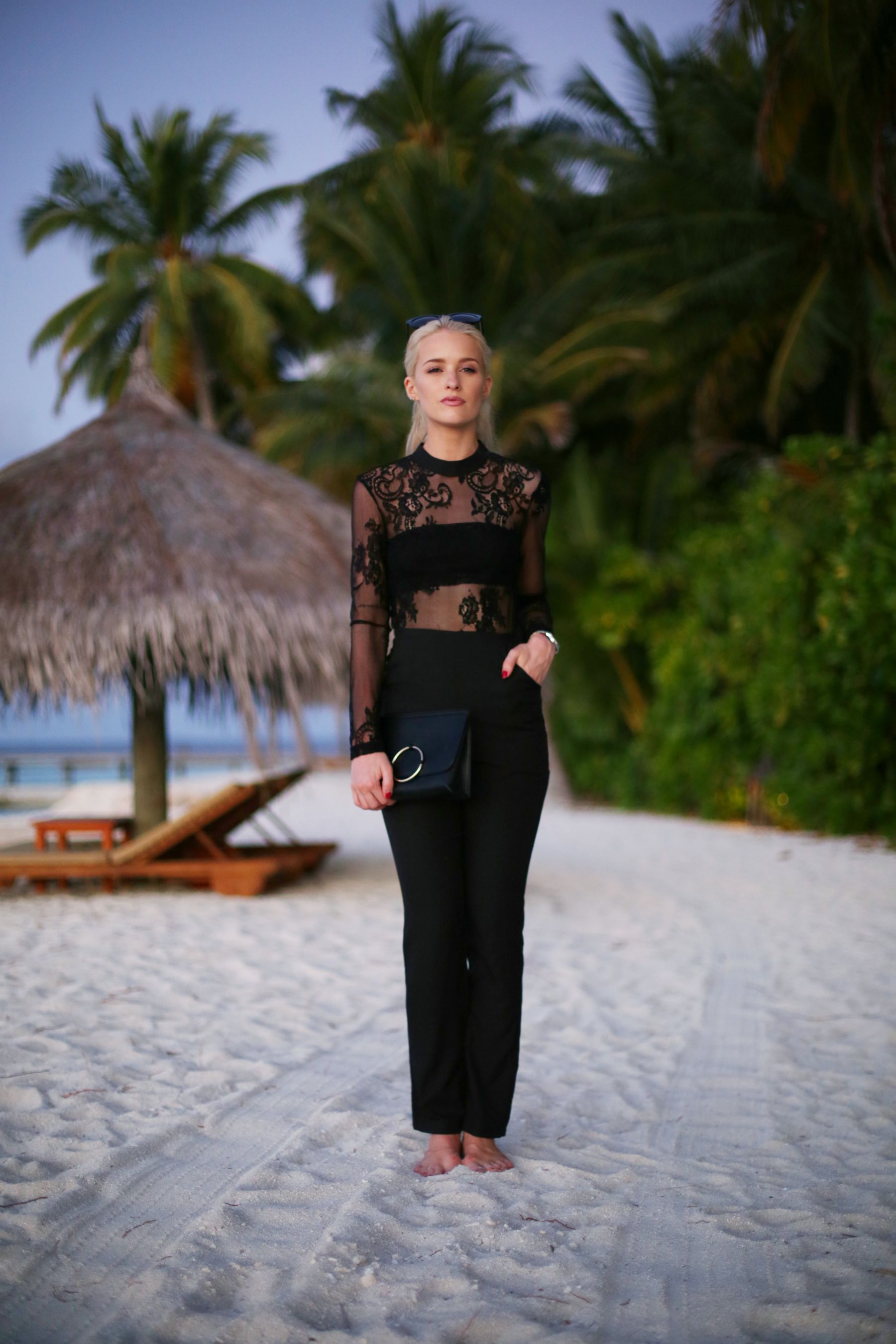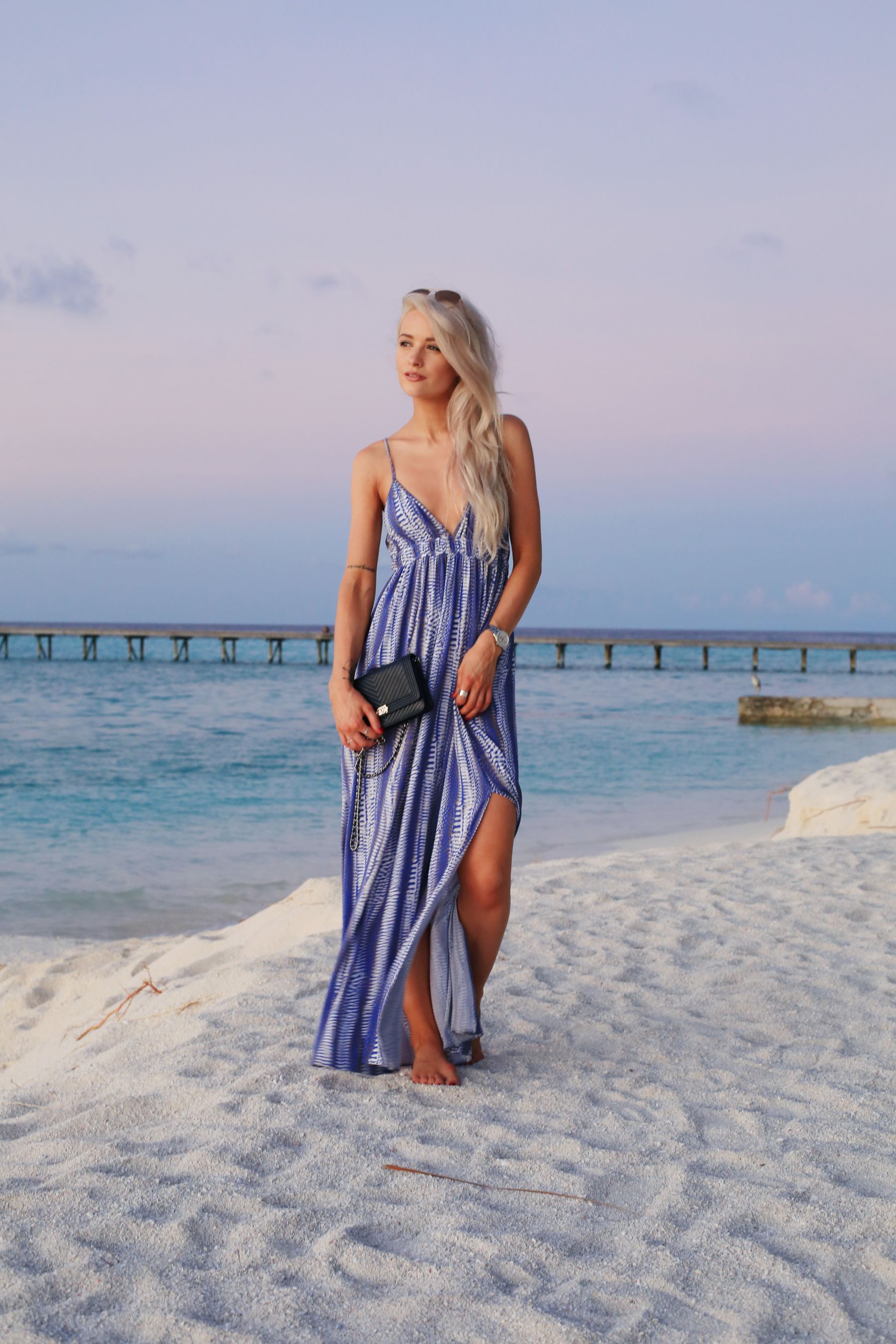 Conrad Rangali, Maldives
Evening Ensembles
I am so pleased that the long, bright nights have dawned upon us now, and darkness at 5pm is a thing of the past for another six months. The evenings now start at 8pm and work productivity is at a real high; I know it is for me anyway. And this was the way it was in the Maldives last month. The evenings began at 7.15, as the sun set over the Ocean and the vibrant blues became greys, blacks and navy's. And it was so lovely to be able to spend a whole day enjoying the sun before retiring later and getting ready for the evening, without feeling rushed for light. Especially as a blogger, the last drops of light are an essential.
On these two occasions, the light was just flickering above the water as we walked out onto the beach on our way to our evening meal. And the light that the sunset cast over the water and the sand was just too beautiful not too photograph. One night I was in a black, backless lacy jumpsuit whilst another I wore a stunning blue maxi dress, and on both nights, I felt comfortable, happy and content. And therefore, I had to share. Two easy and simple outfits that work for most holiday occasions. Both are covered and sophisticated whilst the lightweight fabrics offer more comfort in the temperatures. And of course, add a bag and some heels if you want to add a little more elegance and class.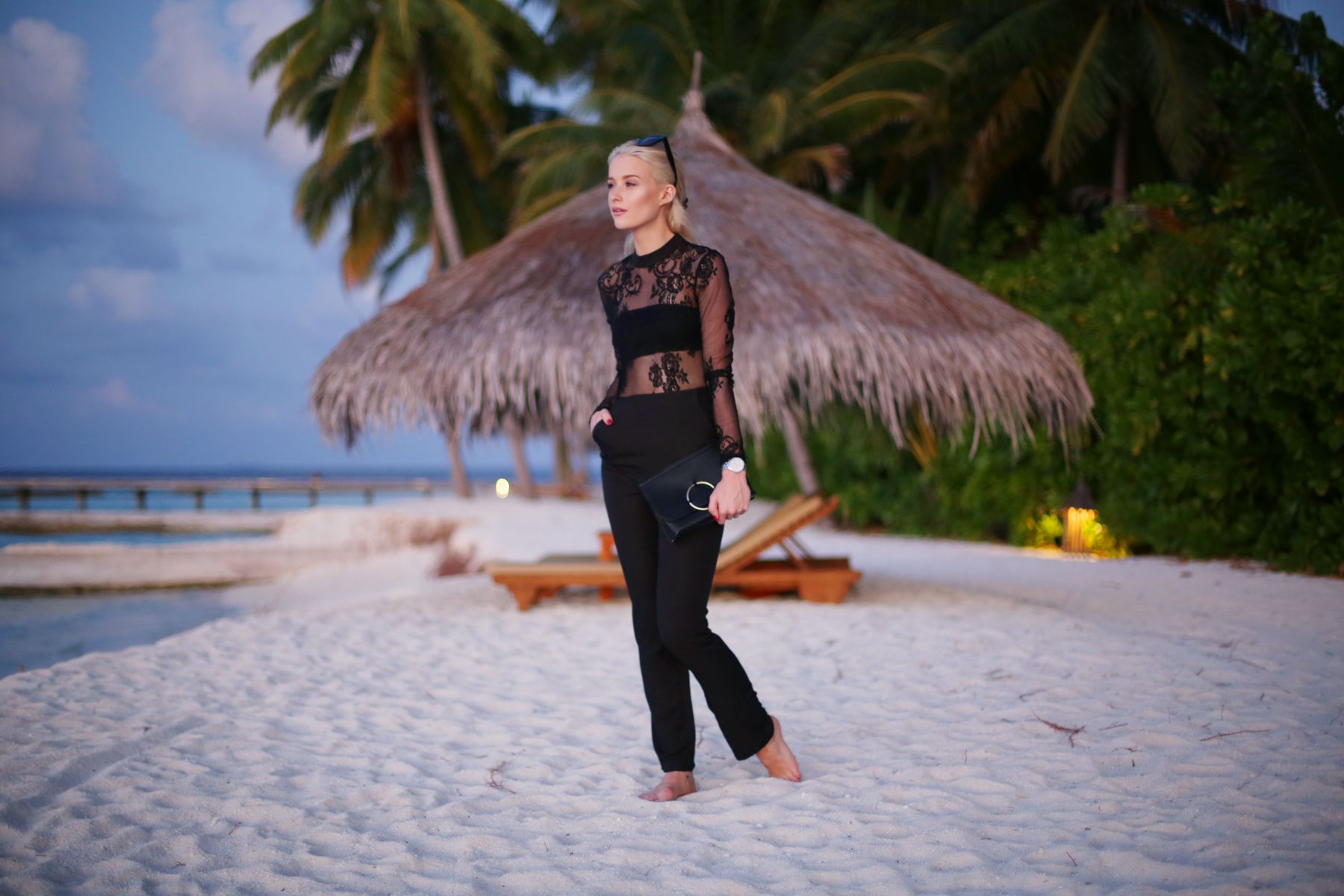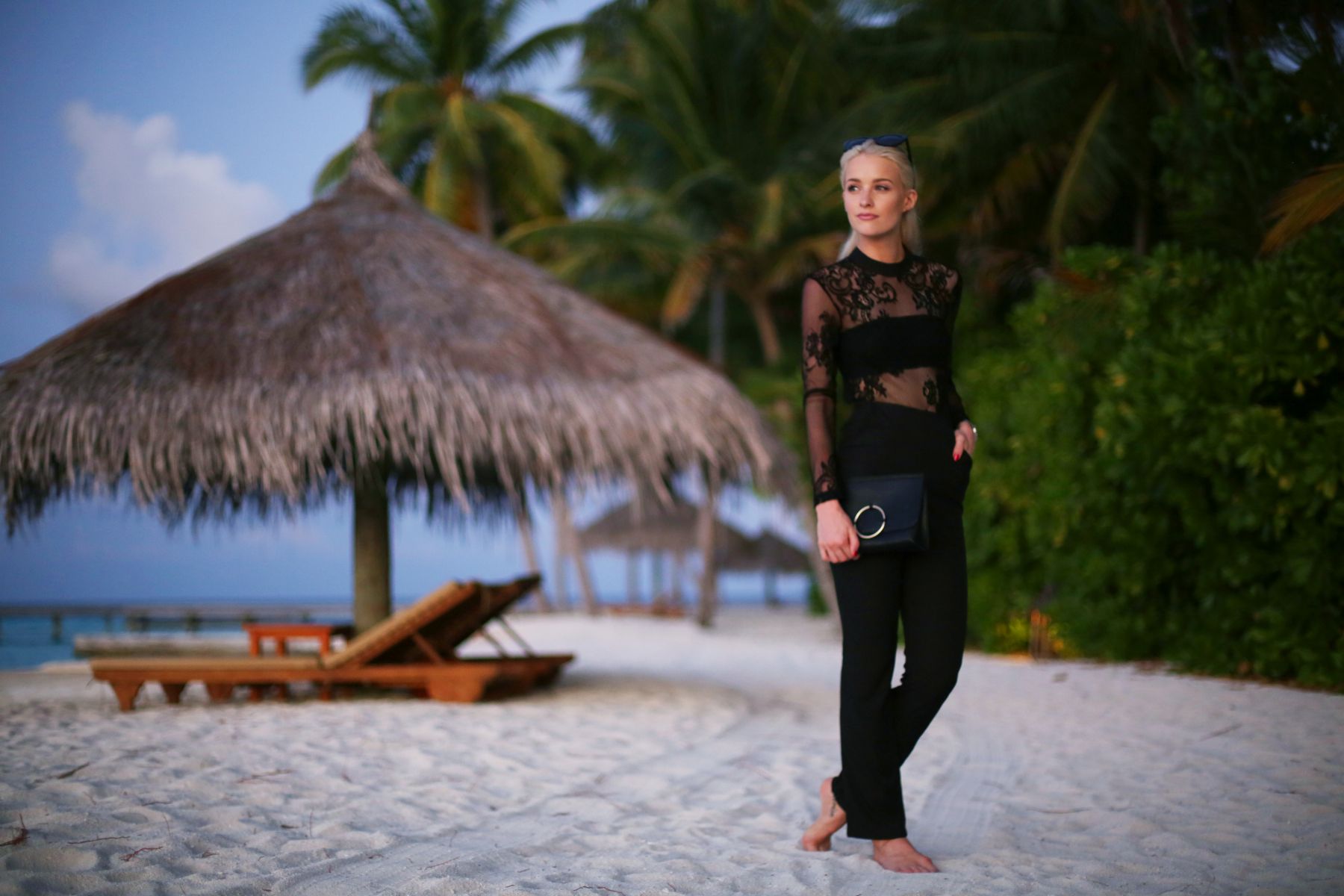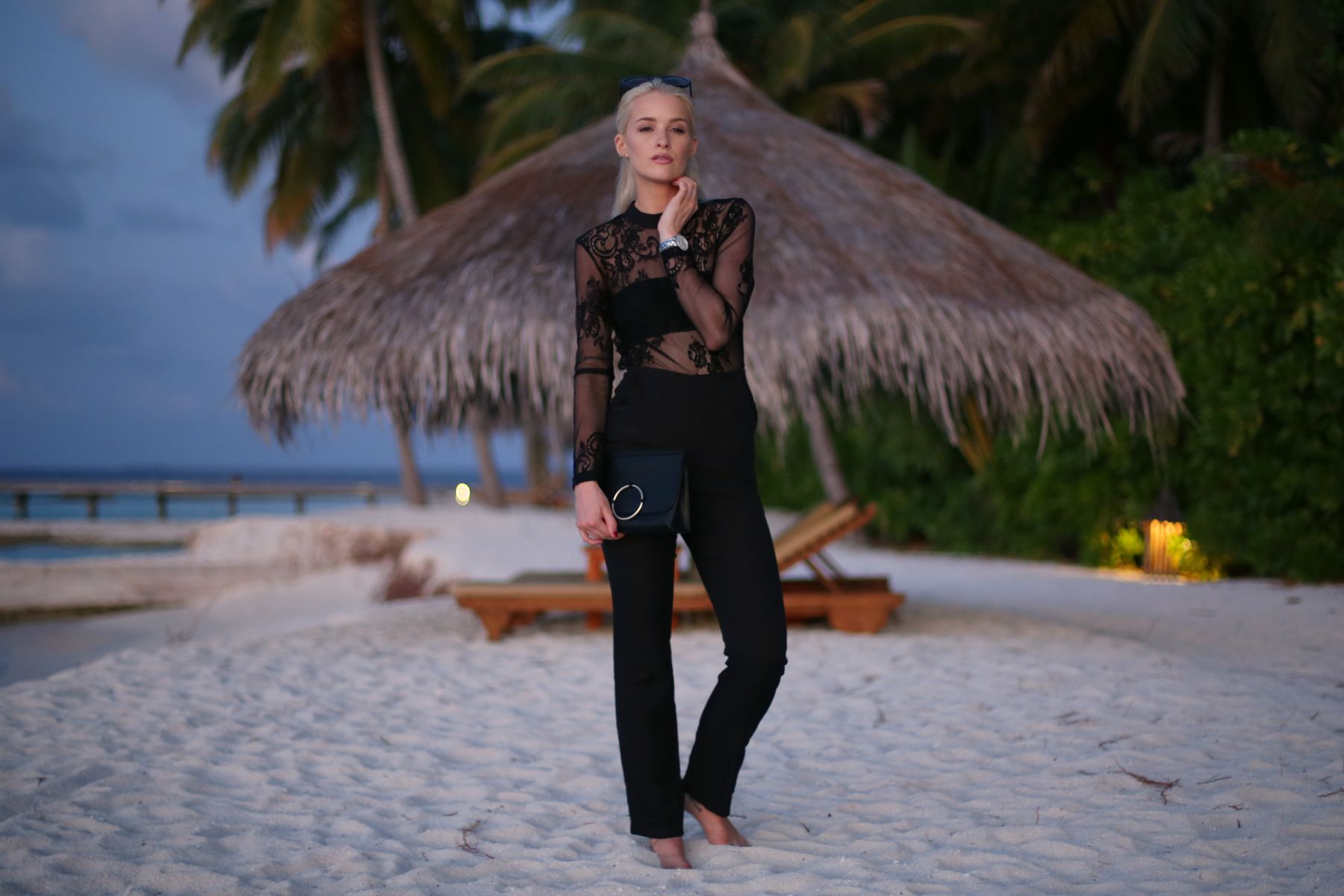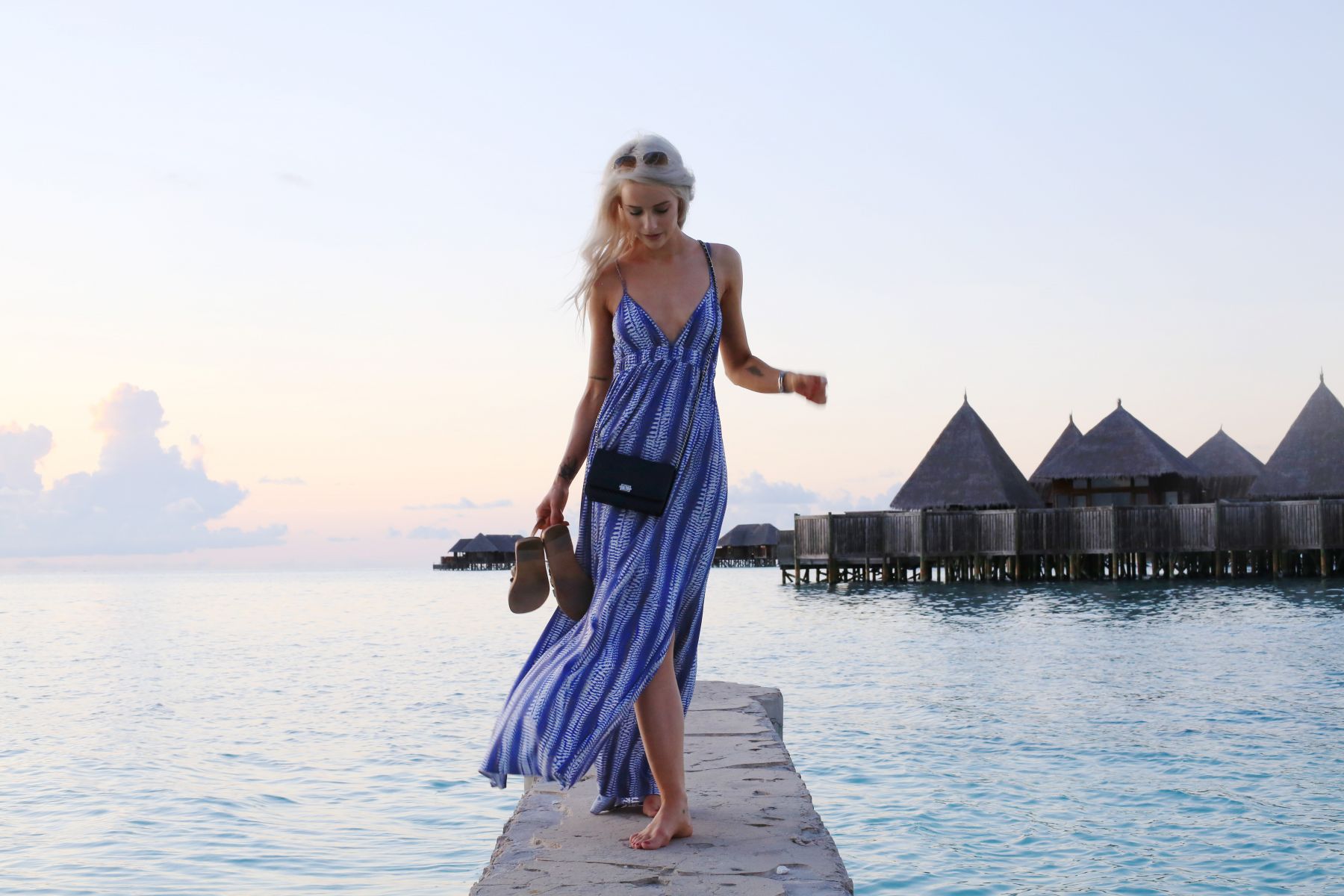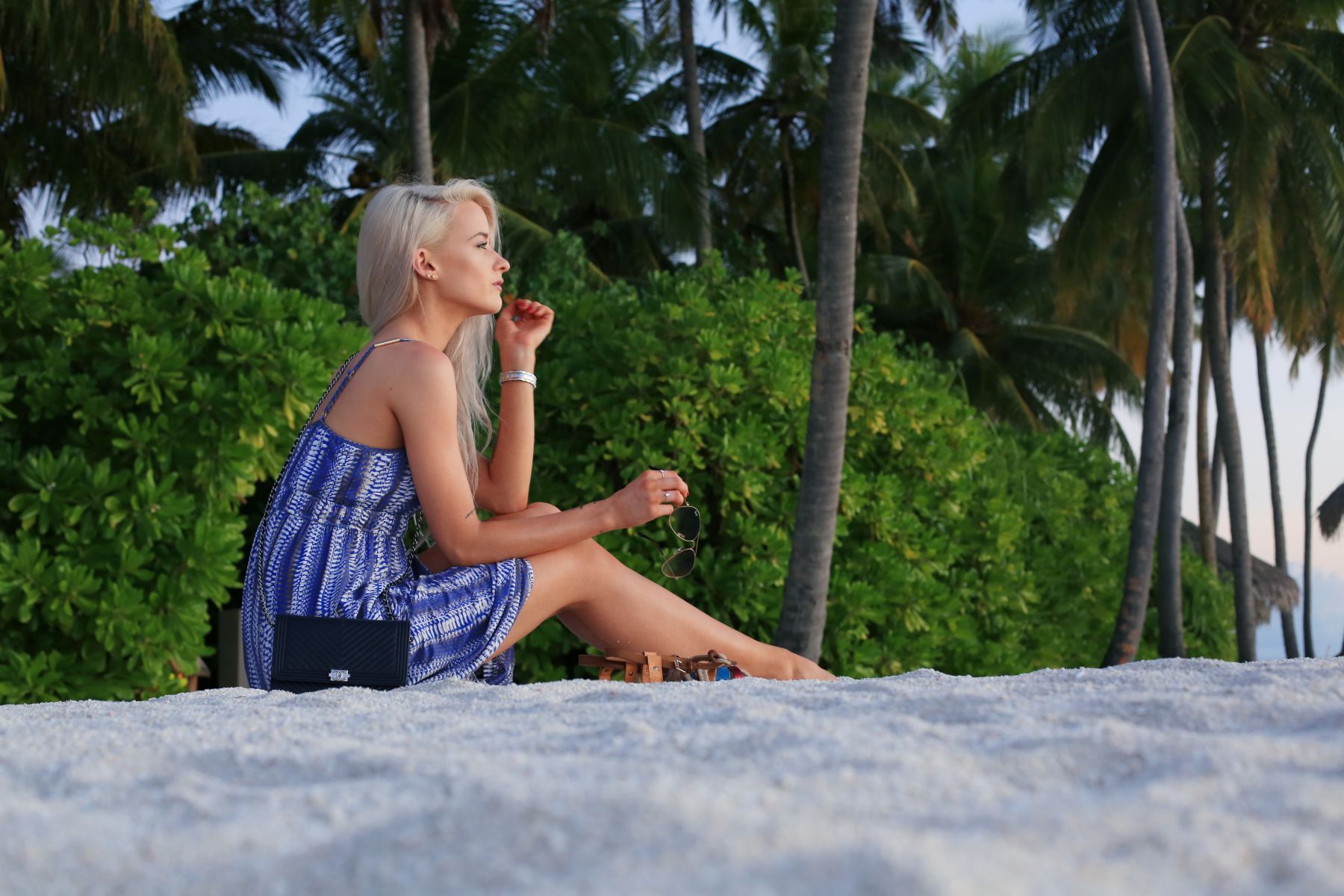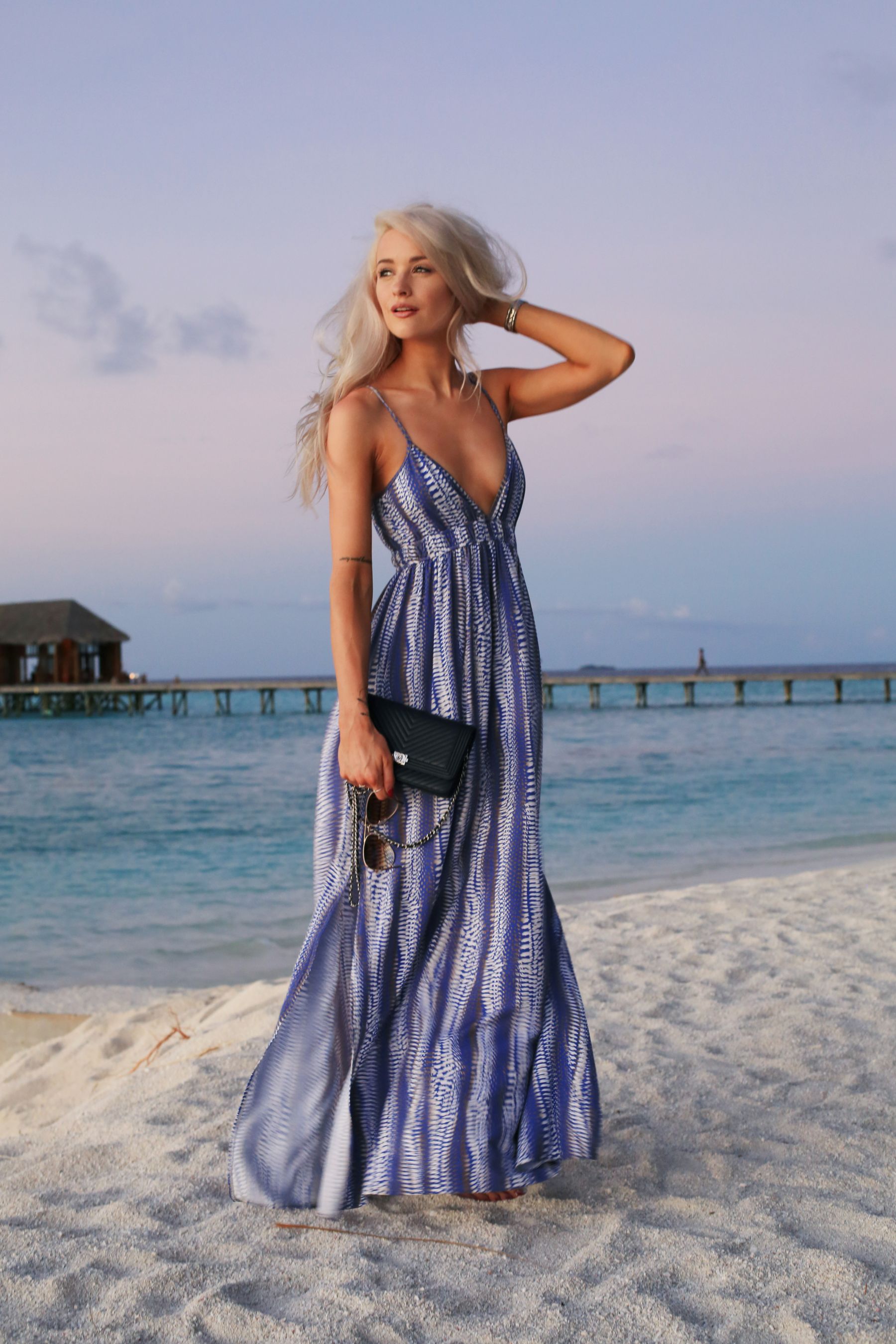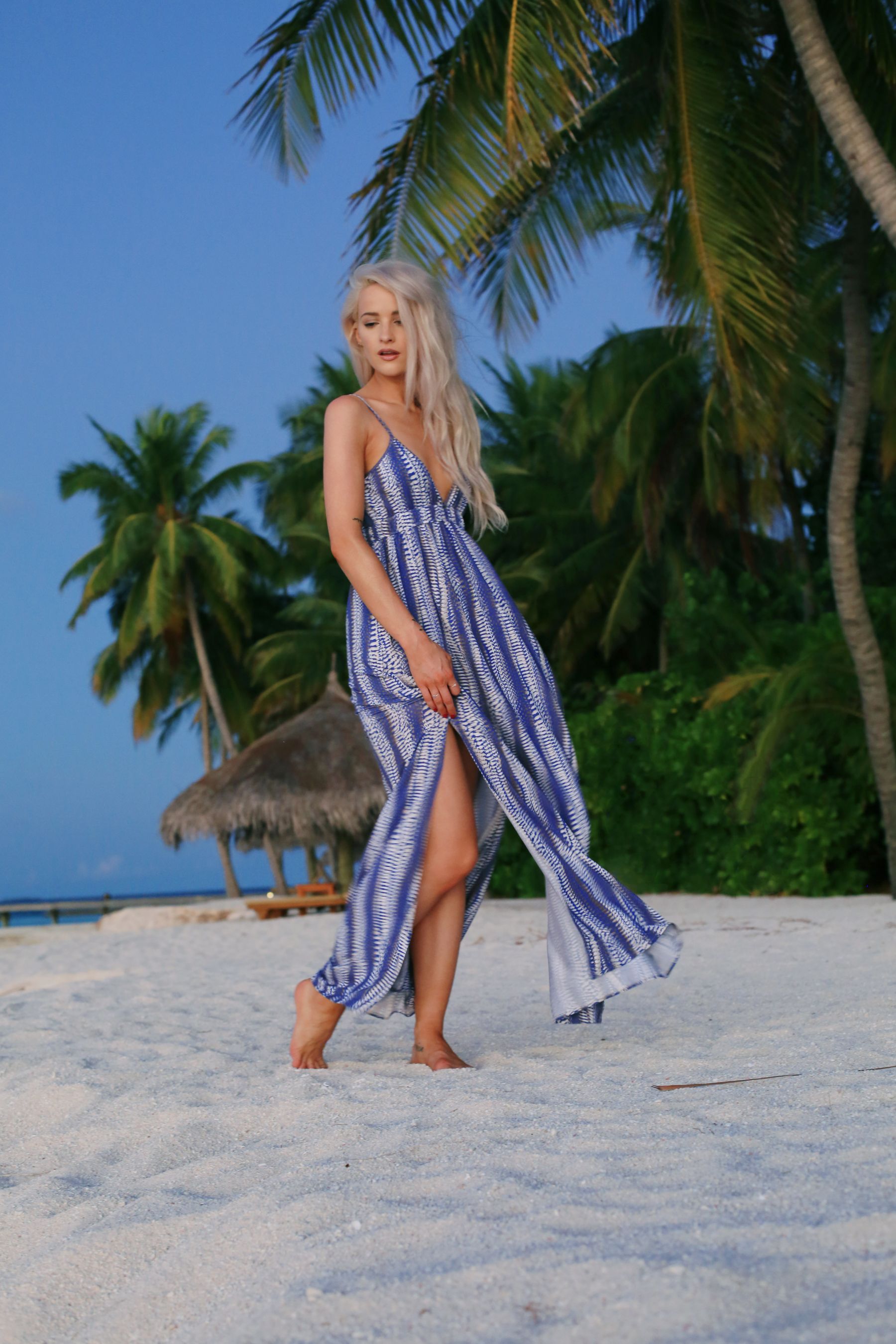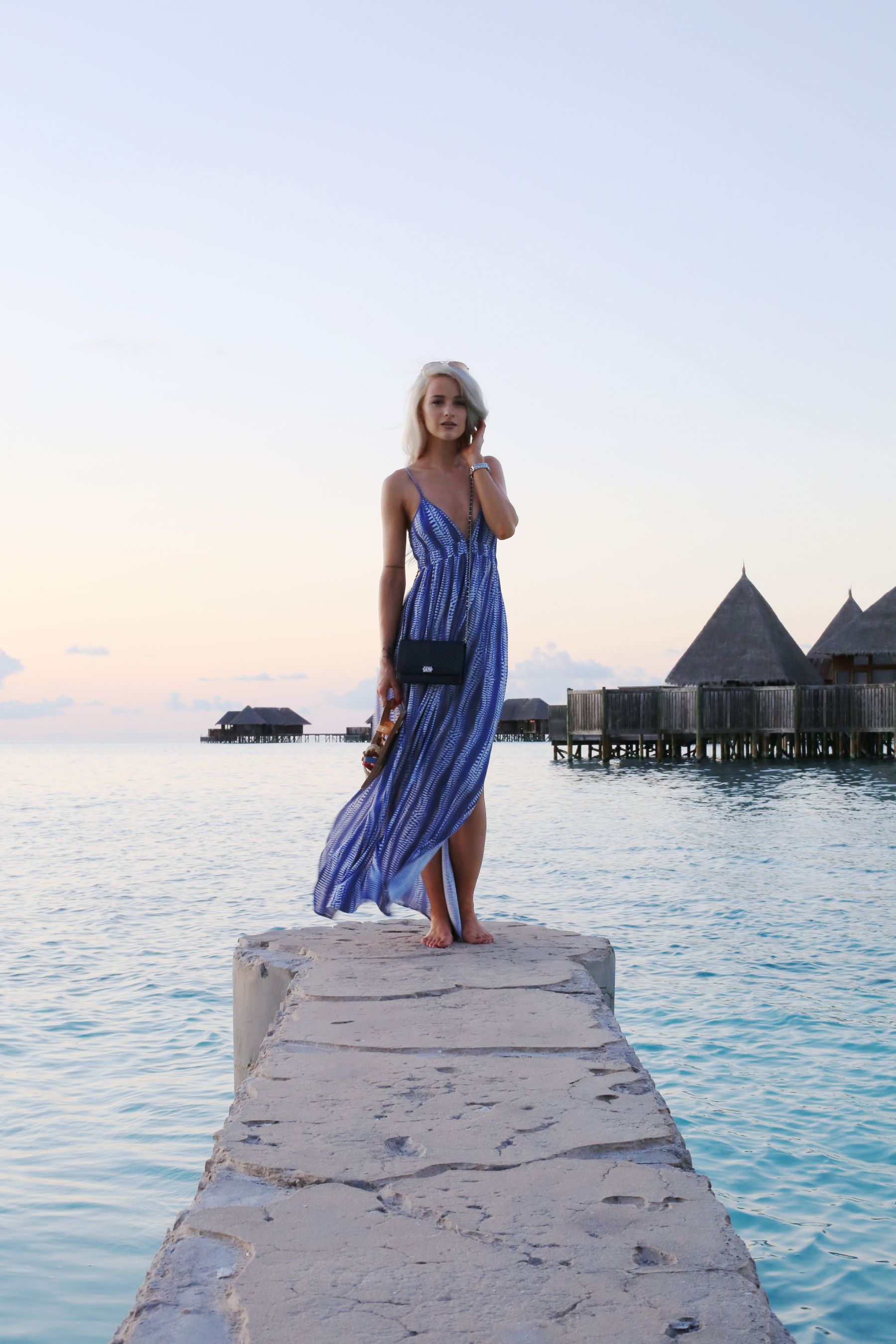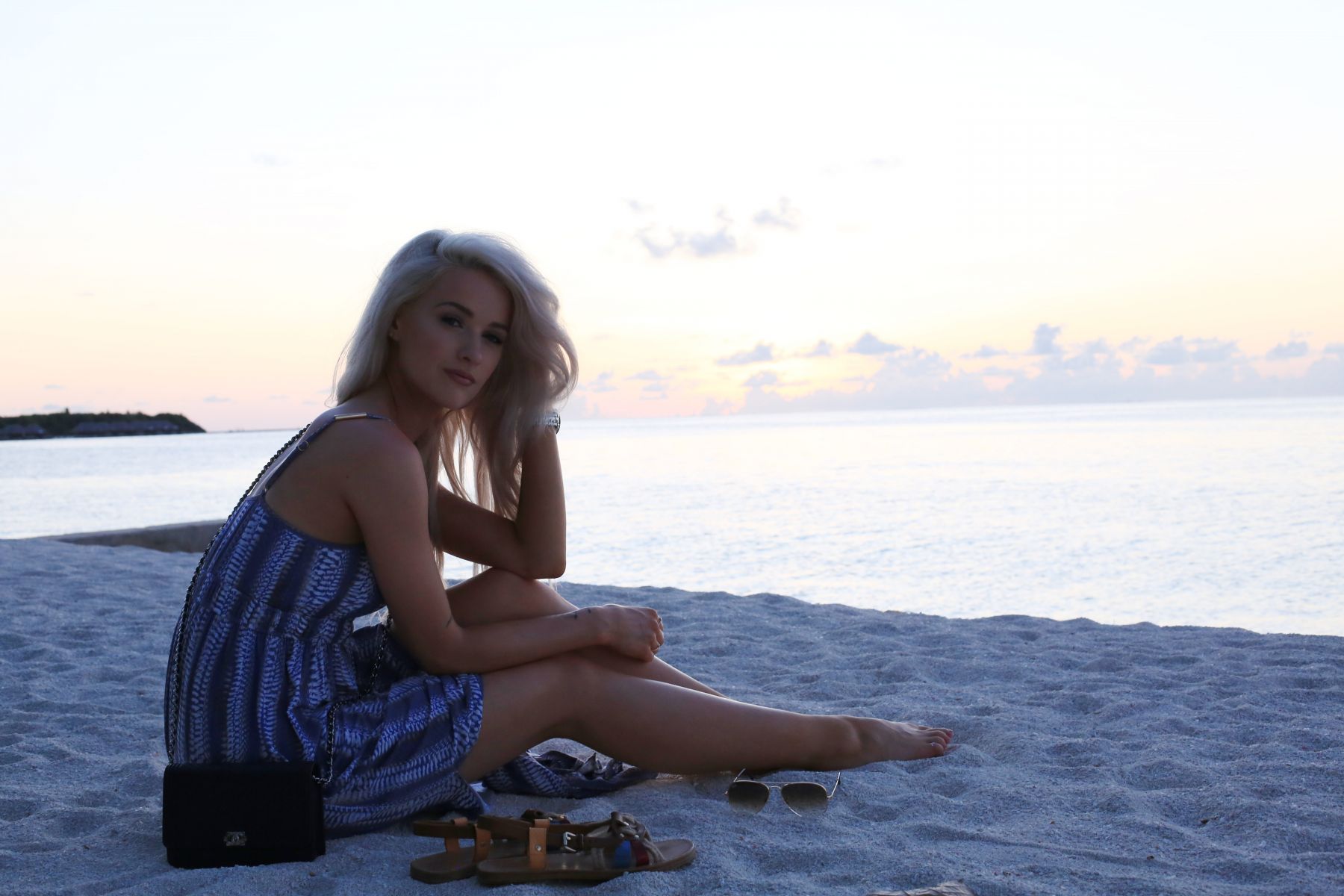 A short and simple post for two simple yet elegant outfits.
Which was your favourite?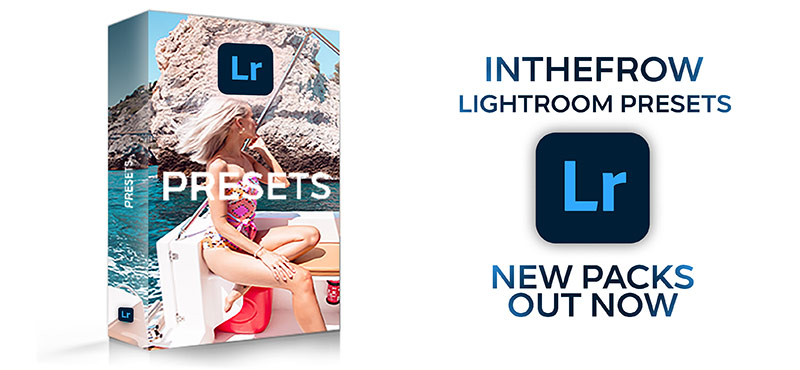 Sign up here for a weekly catch up of everything Inthefrow