This is a paid advertorial in collaboration with Reiss
Oia, Santorini
Santorini Lookbook
I love shooting my photographs in London, against the beautiful white and ornate buildings that I love the most about the city. Walking around Kensington and Notting Hill is wonderful and I love being able to snap outfit shots with such picturesque backgrounds. But recently my focus has been on increasing the diversity of my imagery and getting you guys some more beautiful and inspirational photography. So travelling has taken over my life quite substantially in the last few months, as it means I can capture the feeling of the outfits I wear in a more inspirational location. Showing you guys a holiday ensemble when its raining in London doesn't quite have the same feel.
With a trip booked to Santorini, I went on a hunt for a selection of beautiful summer clothes. And I decided that with the weather being so glorious on the white Isle and the sun only setting at 7.45pm, a daytime beach look to an evening ensemble would be my theme of choice. I fell in love with this Kingfisher green bikini from Reiss, with a ribbed effect to the fabric and such a unique tone to the colour, it was a really unique piece and such a sophisticated cut. And for the evening outfit, I found a pair of dreamy suede shorts and a light knit that I knew would be perfect for the cooler evening weather in Santorini.
And thus, the Santorini Lookbook was created, photographed and posted.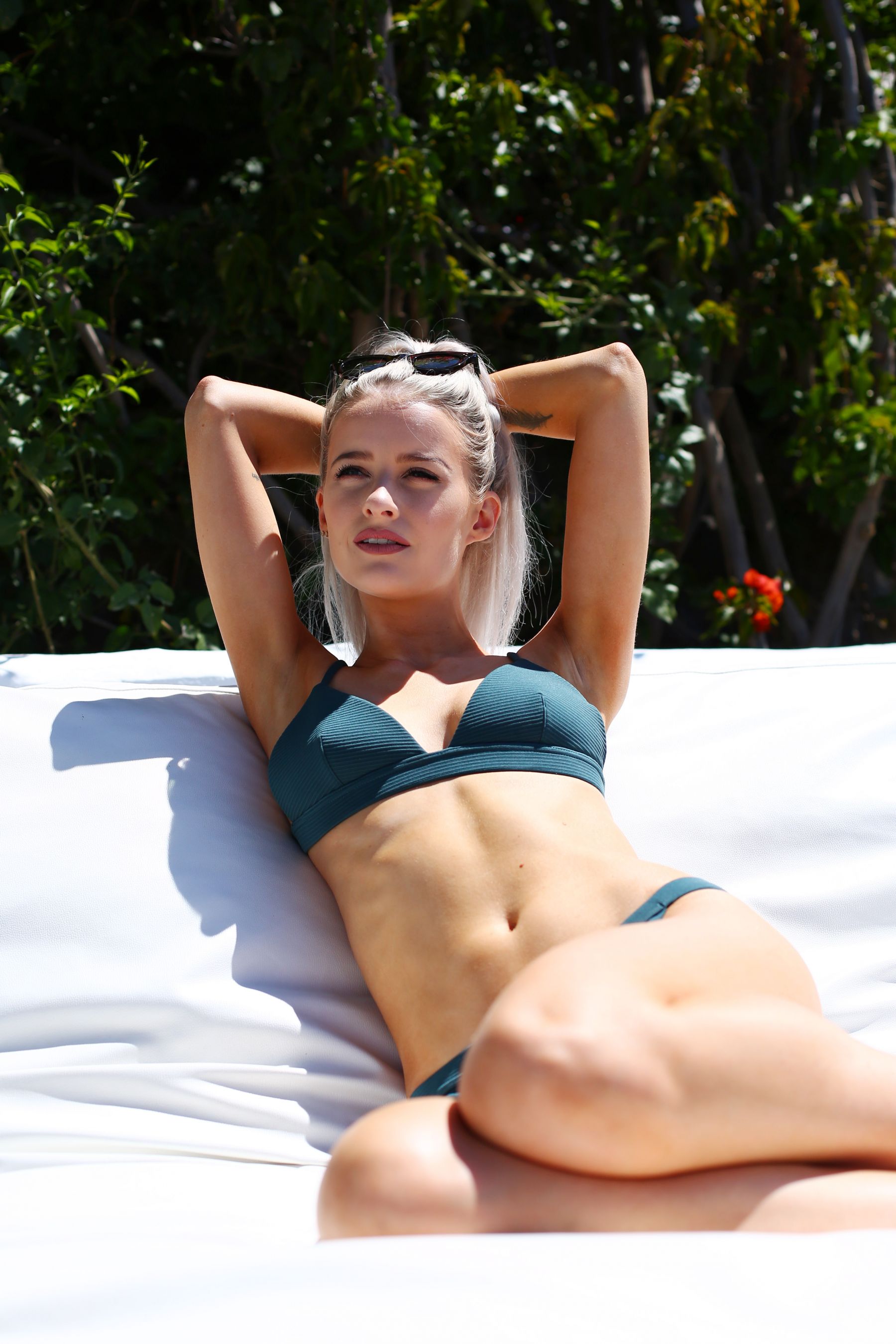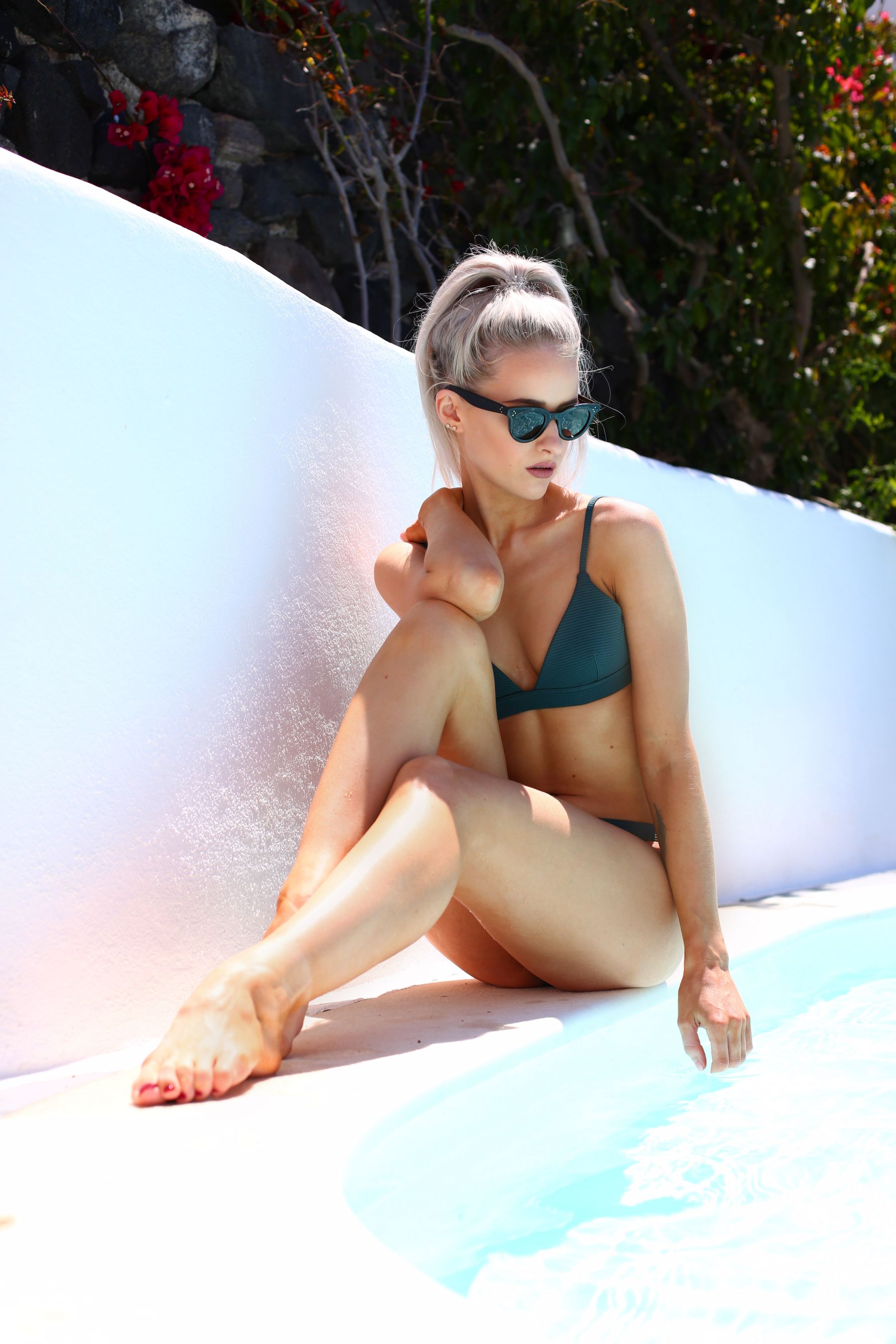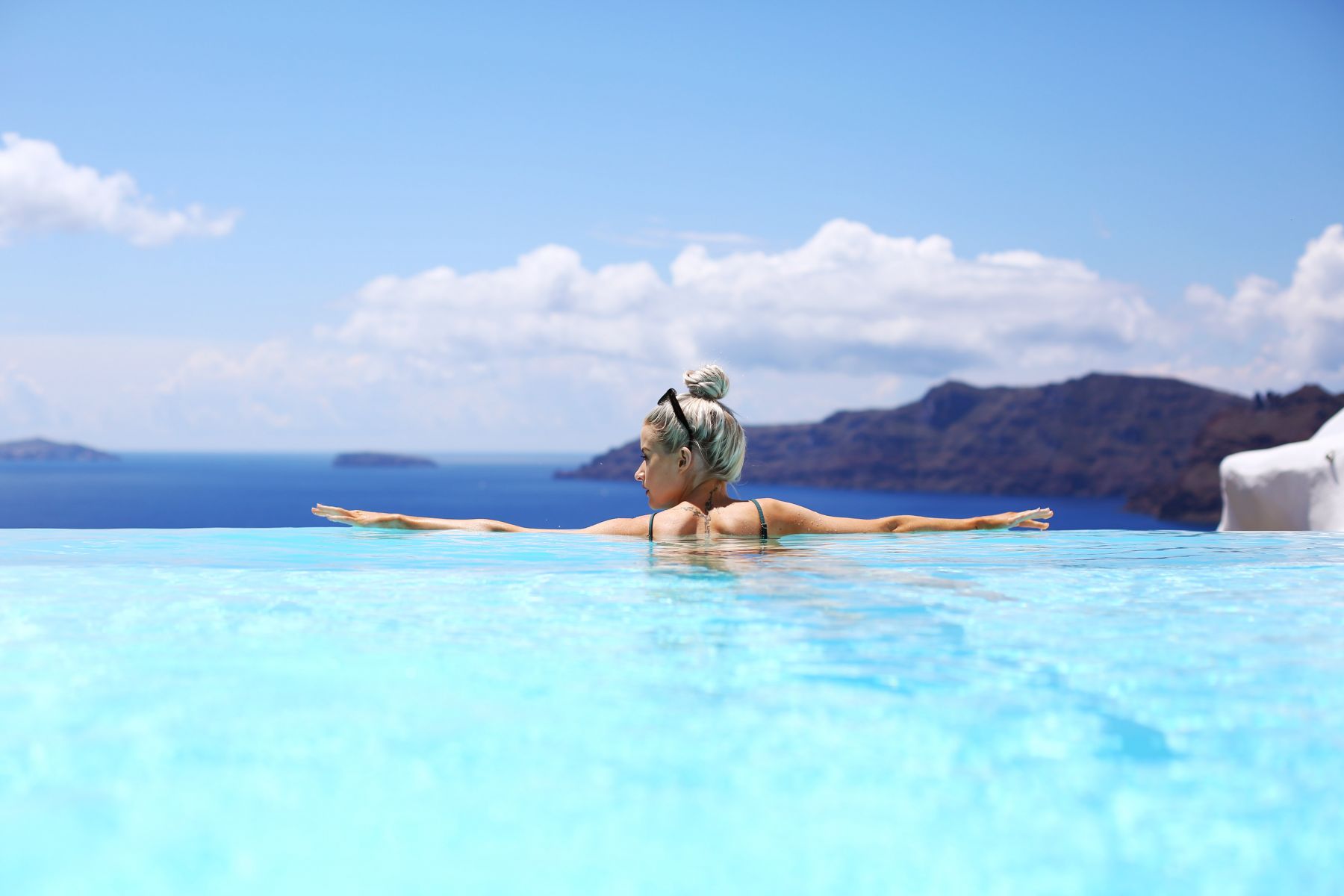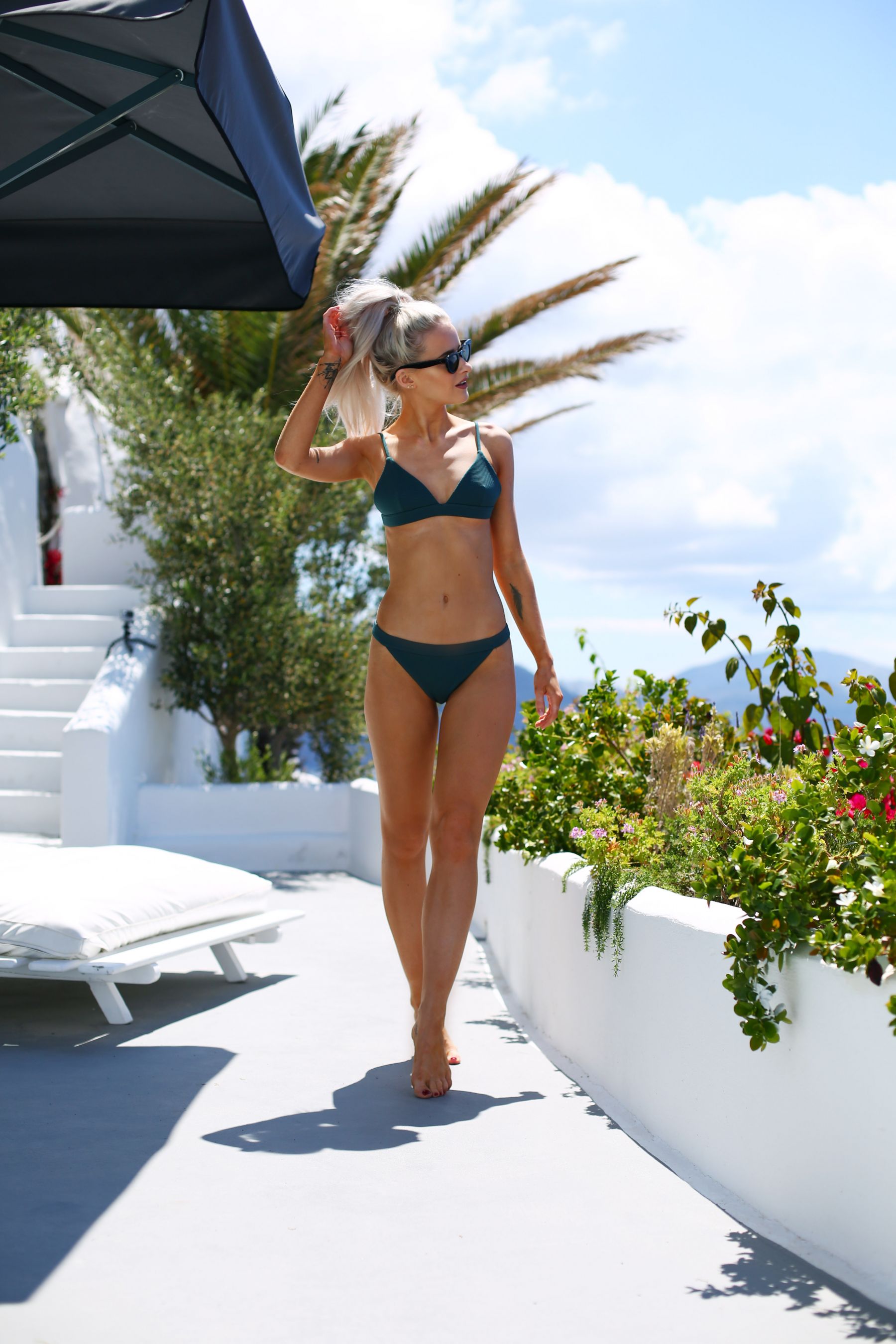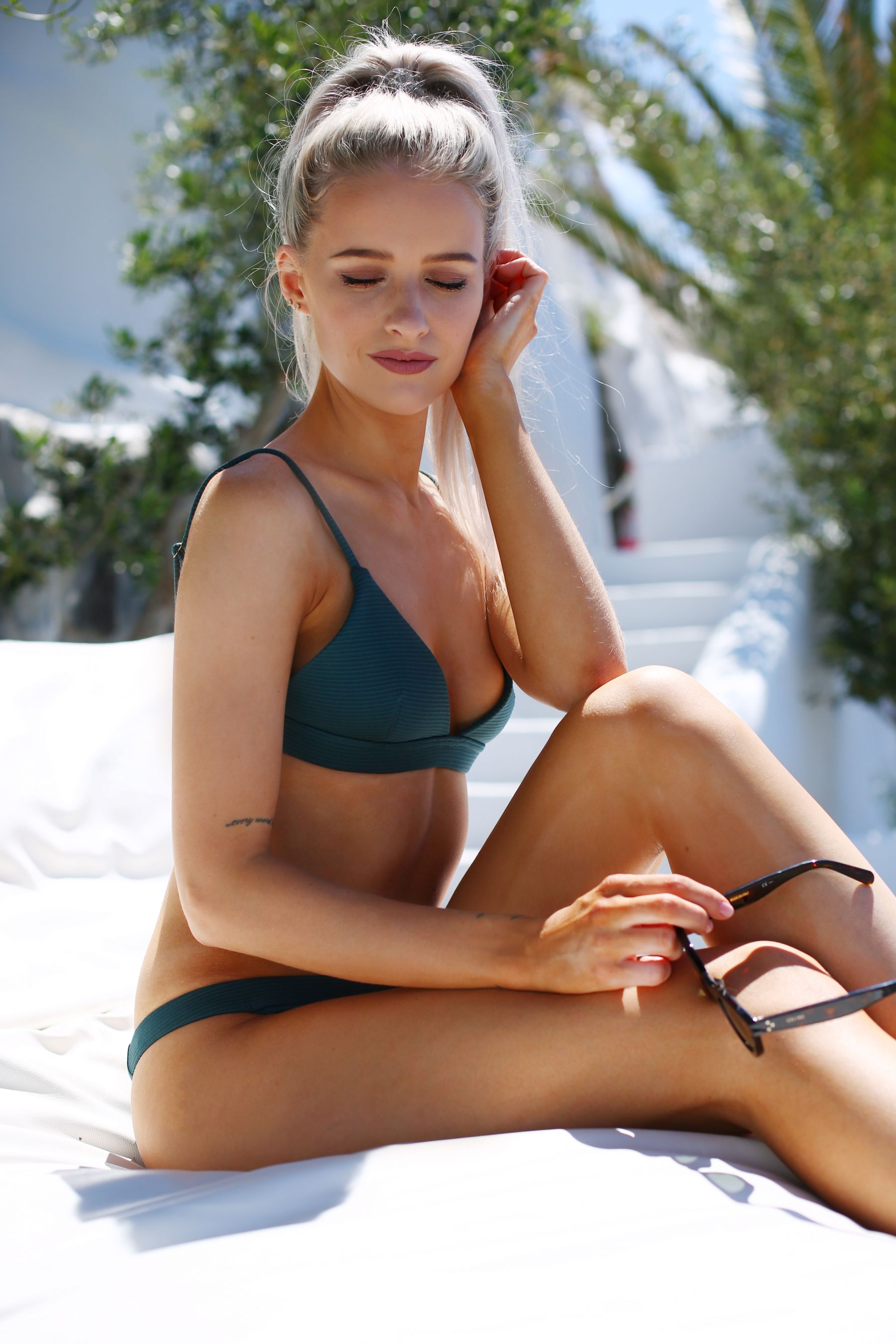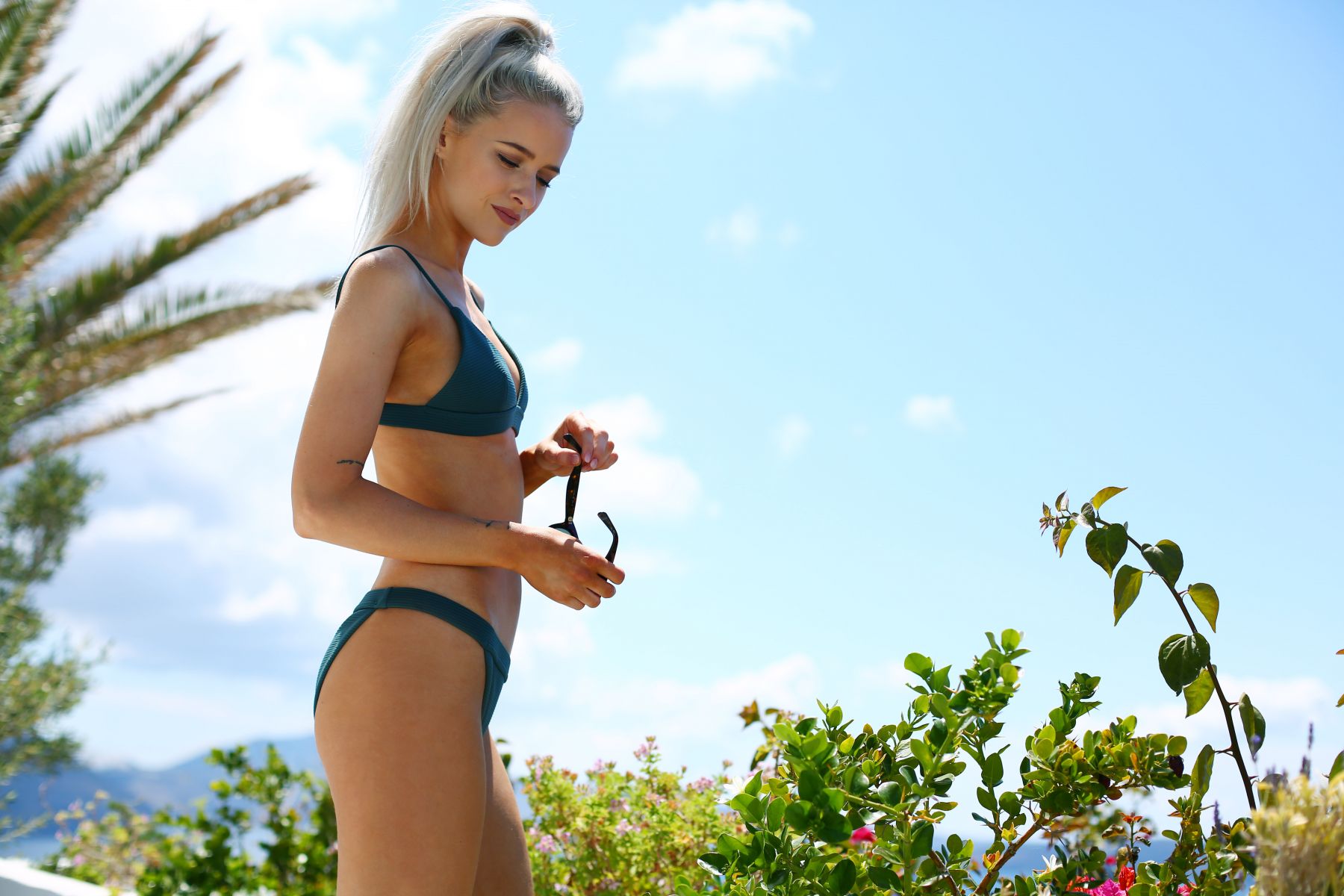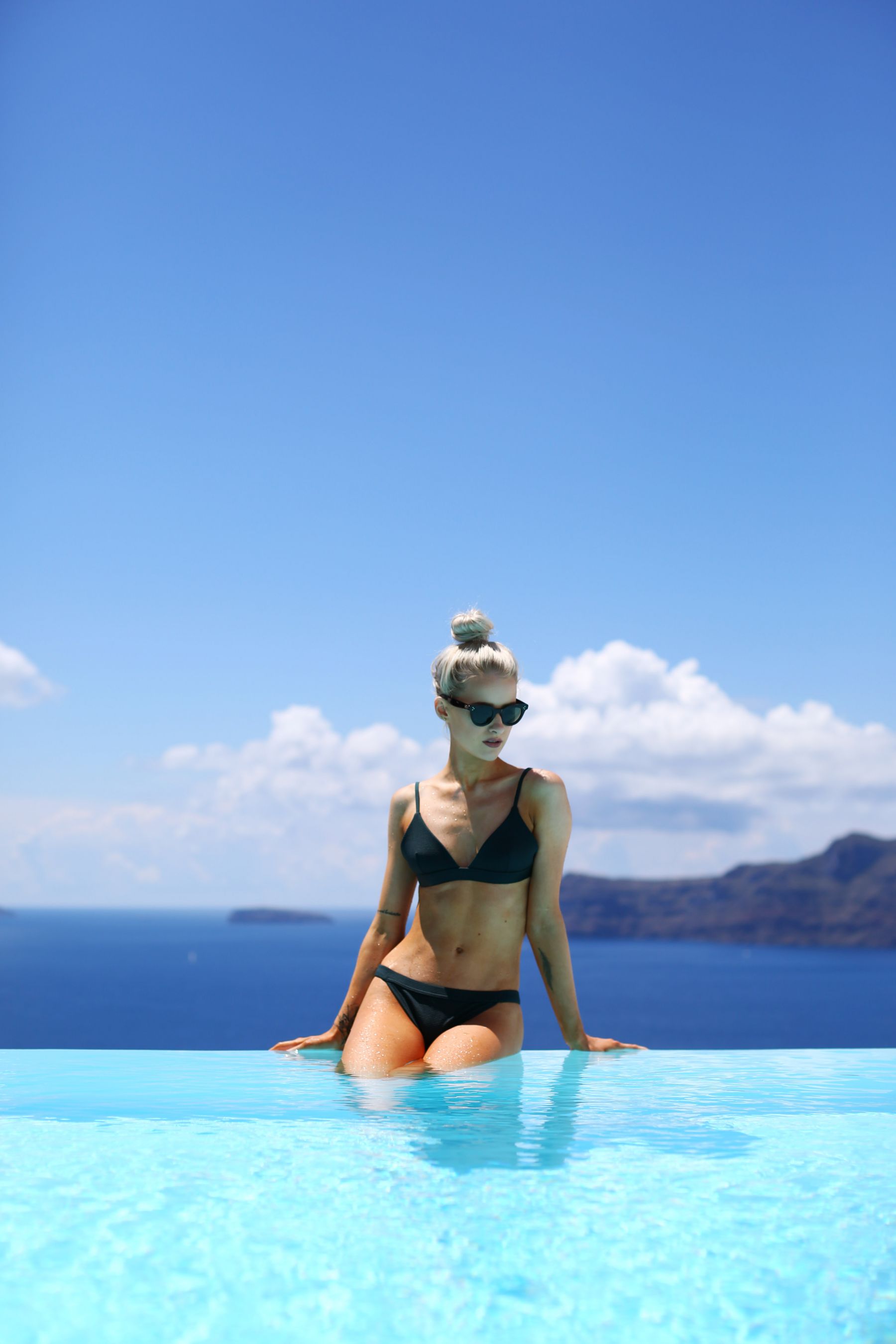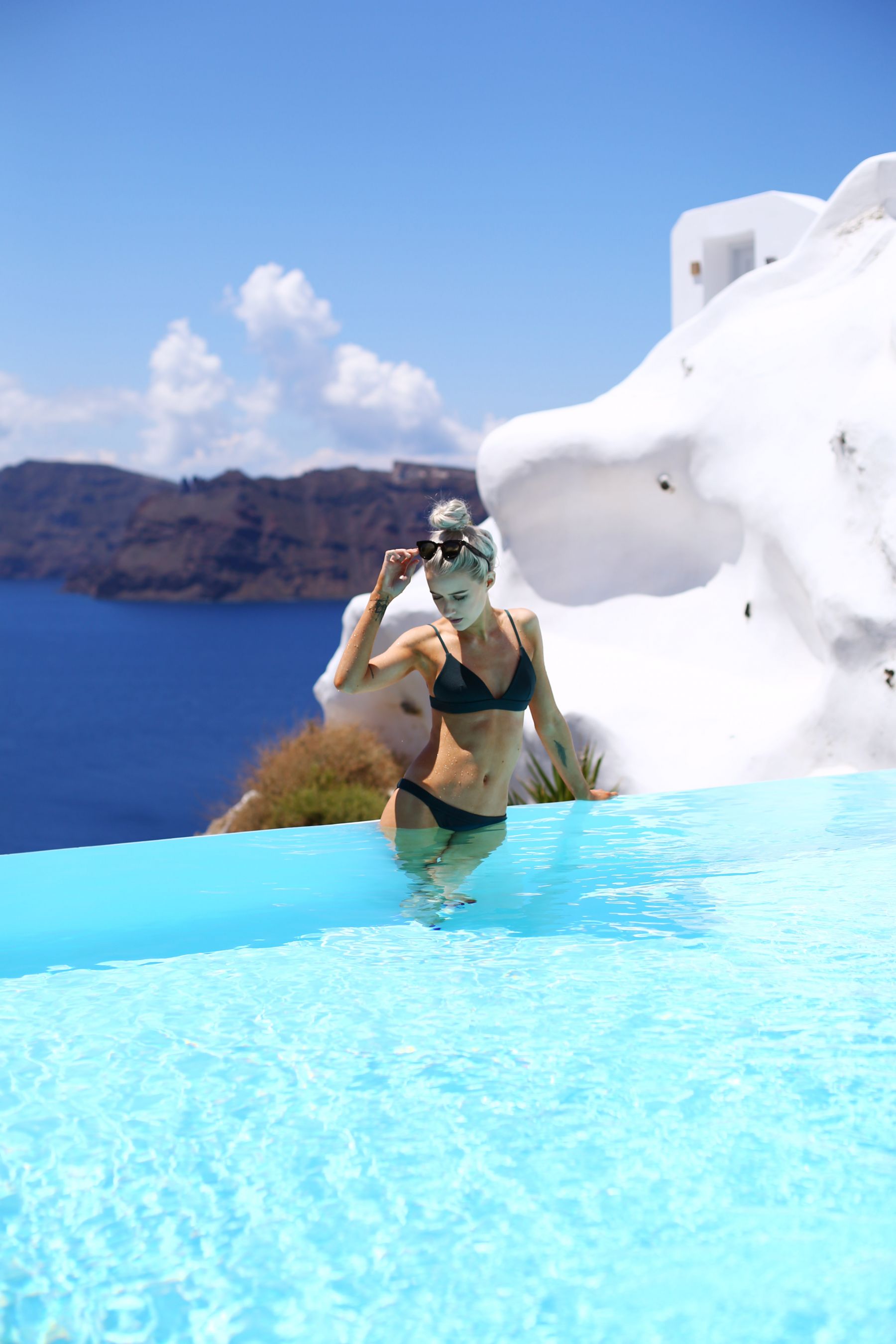 There is an almost retro feel to this bikini, with the wide straps to the banding of both pieces and the full fit of the garment. Bikinis seem to have gotten smaller and more revealing in recent years and yet the shape of the Reiss Kingfisher Bikini is sophisticated, covering and flattering.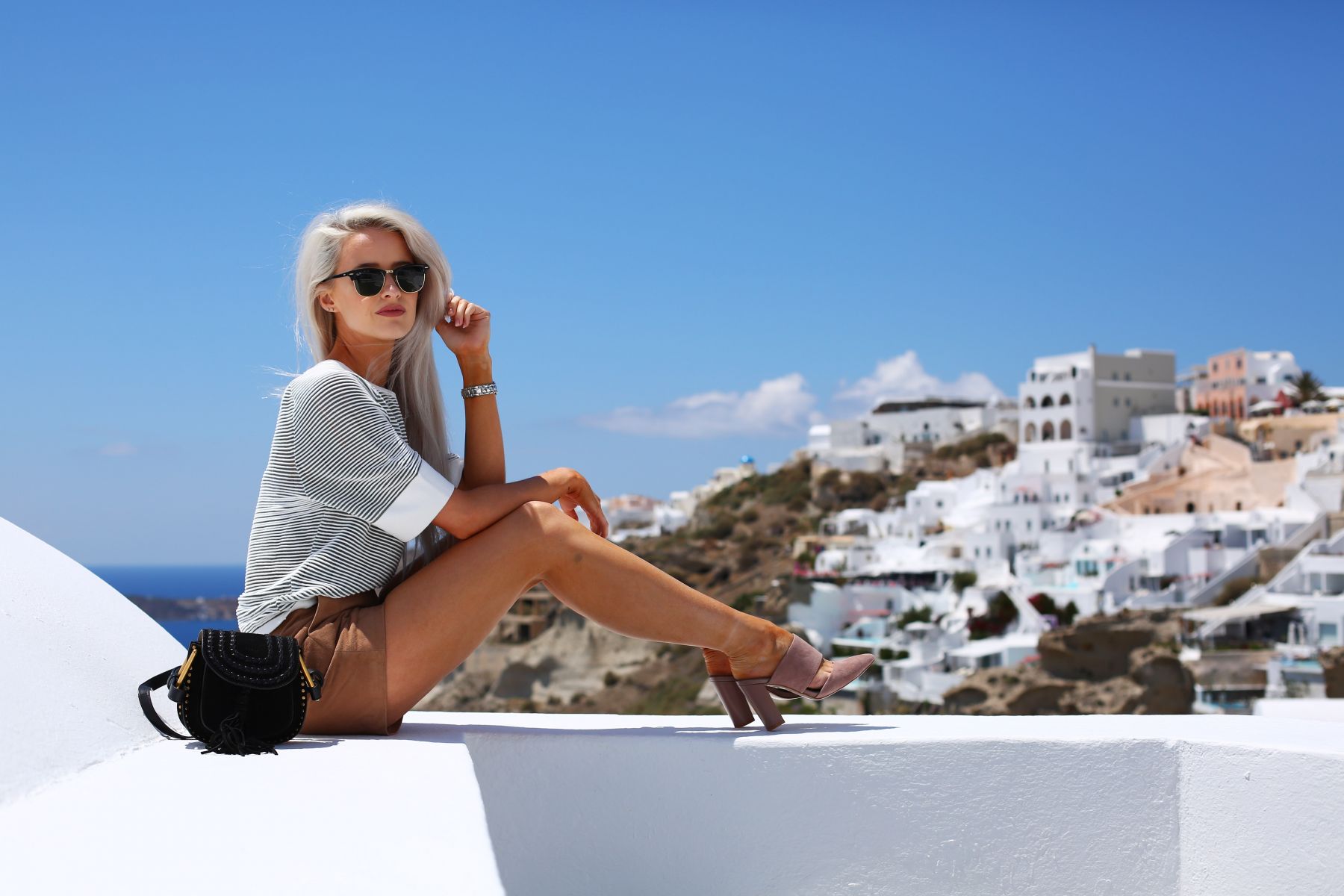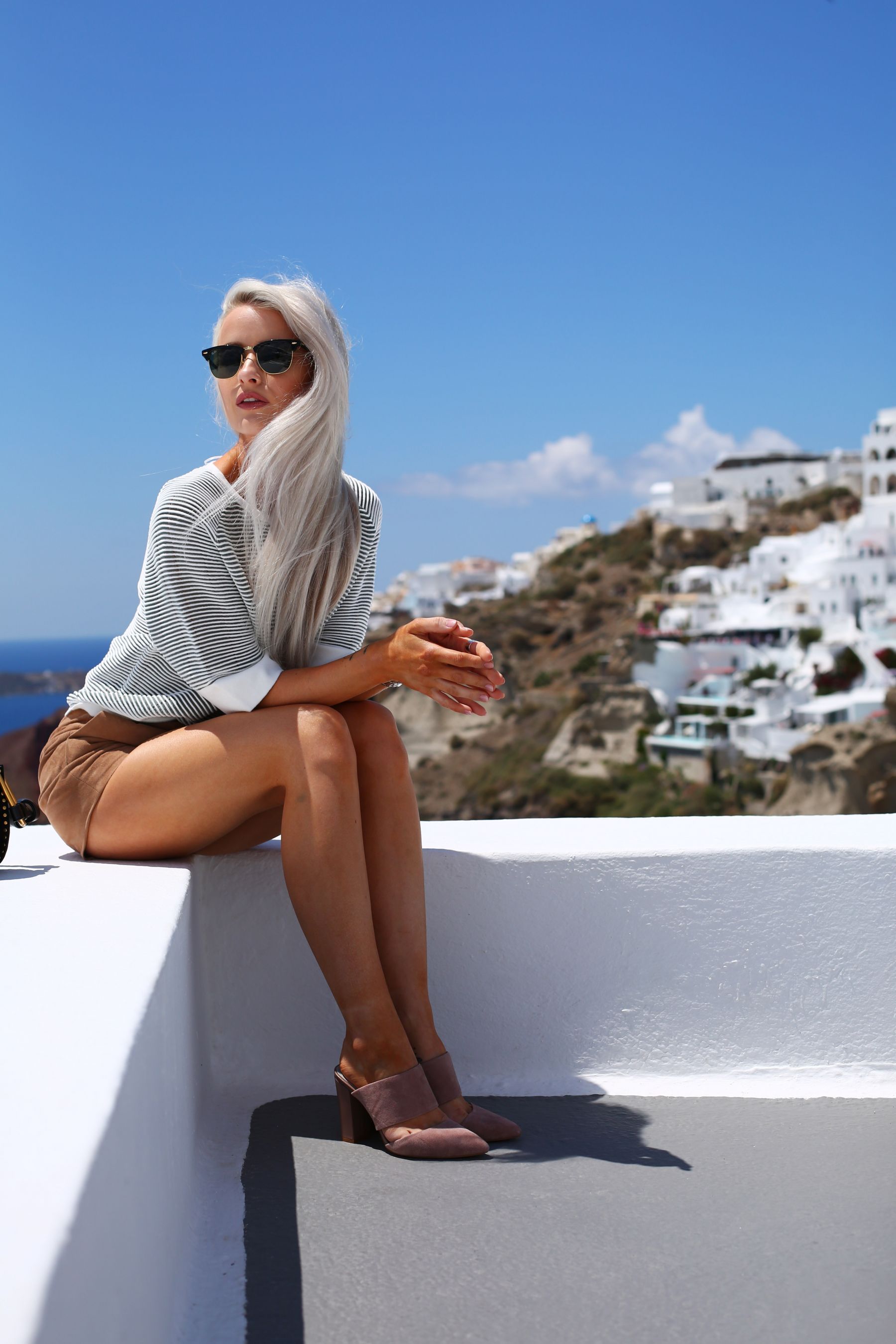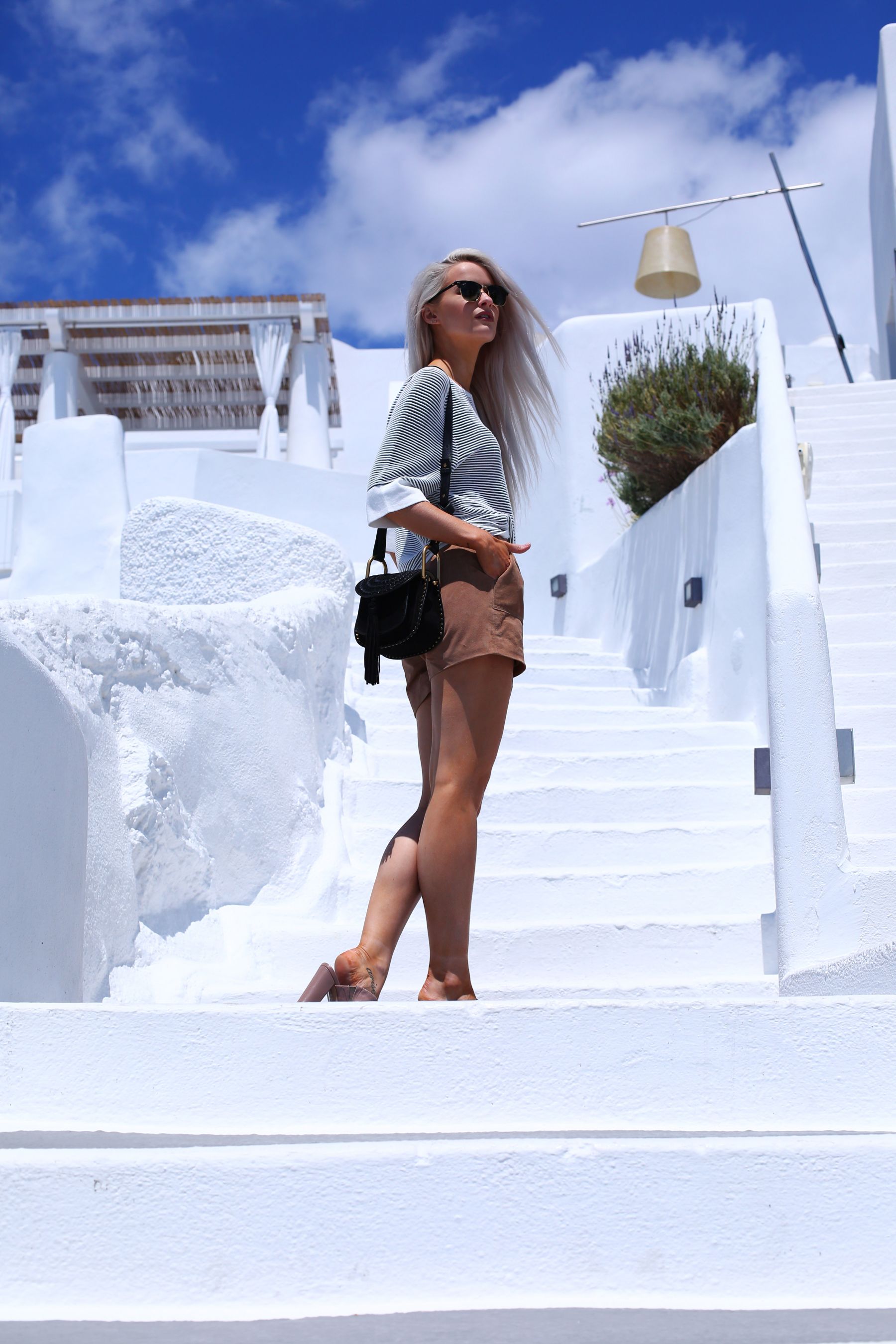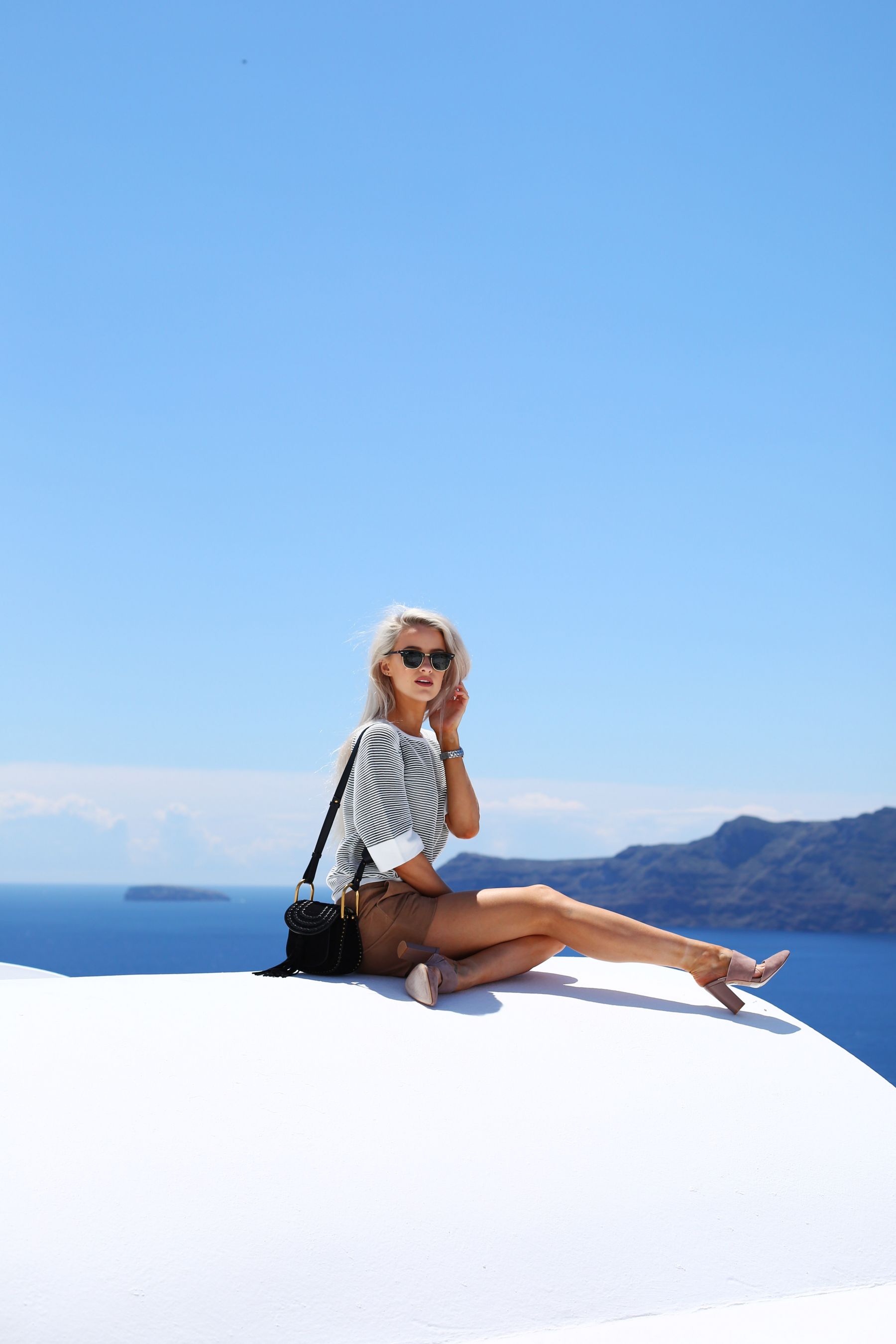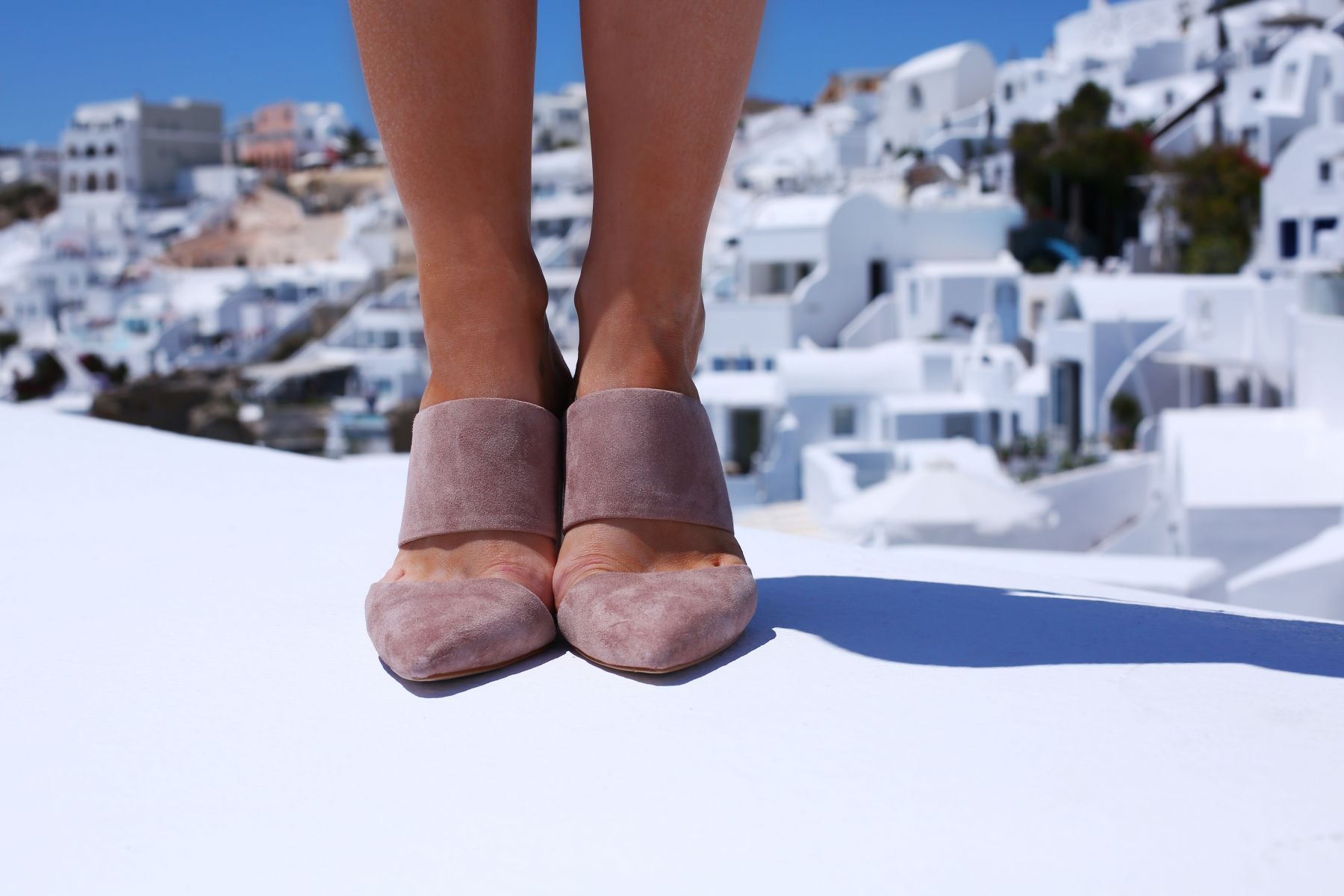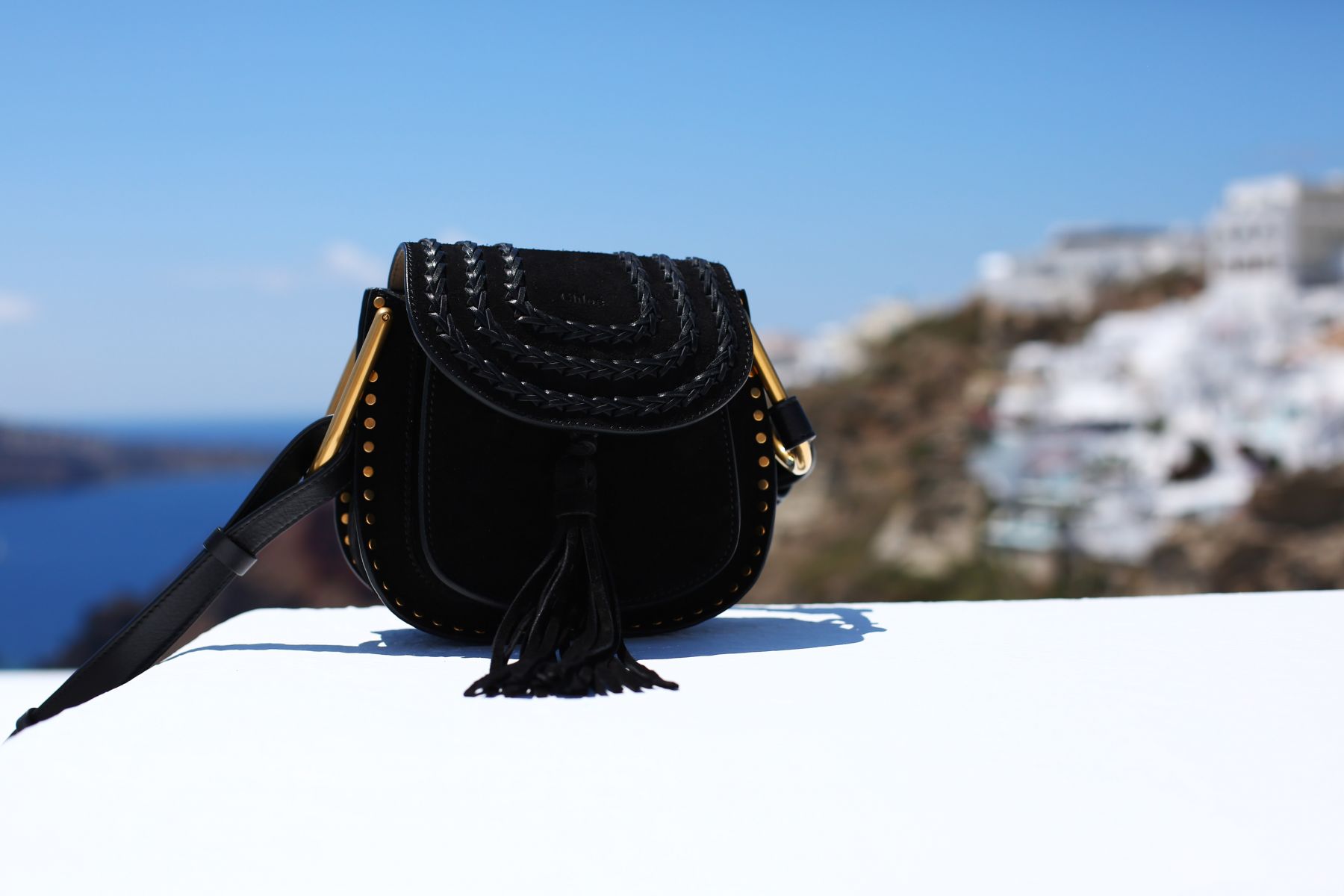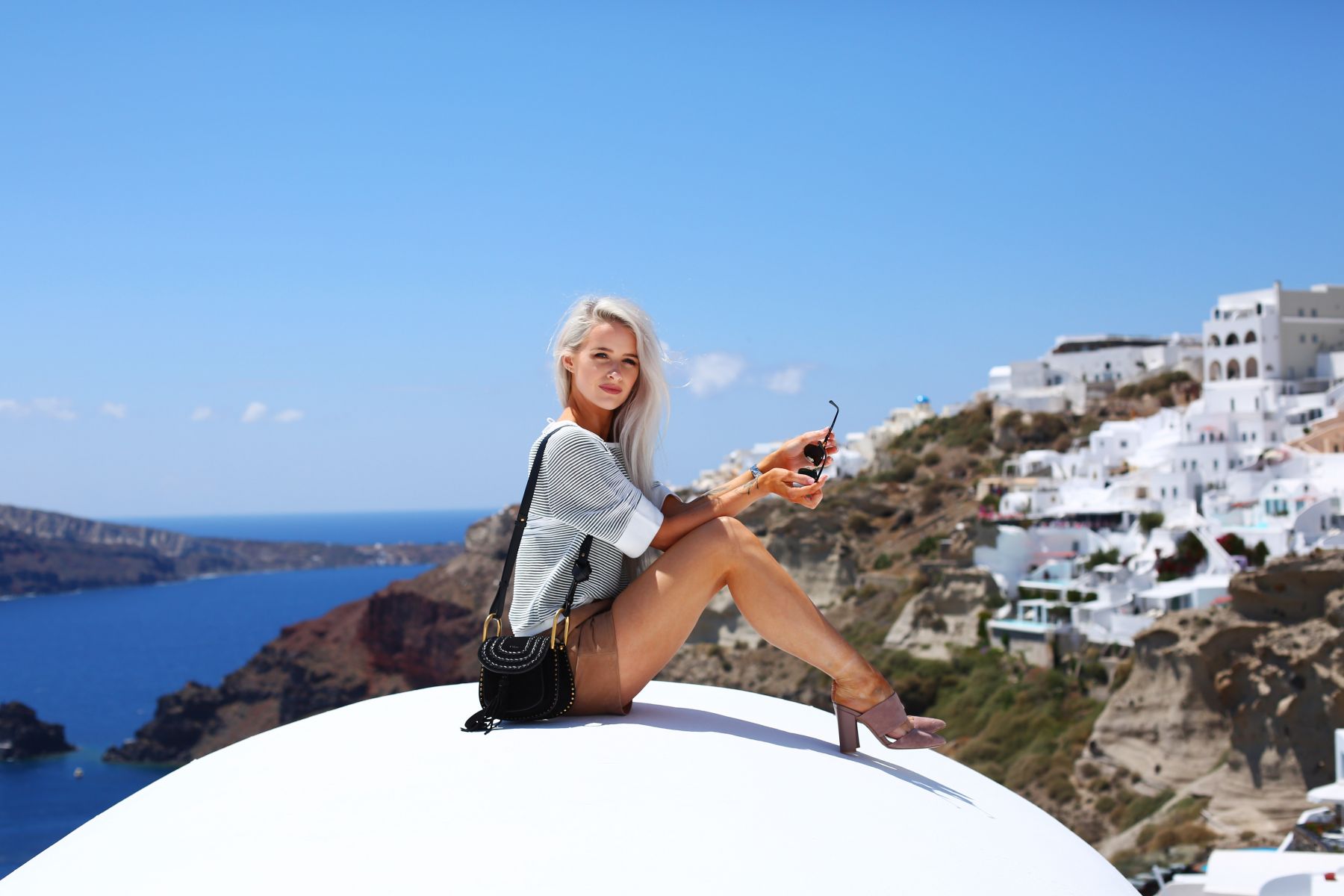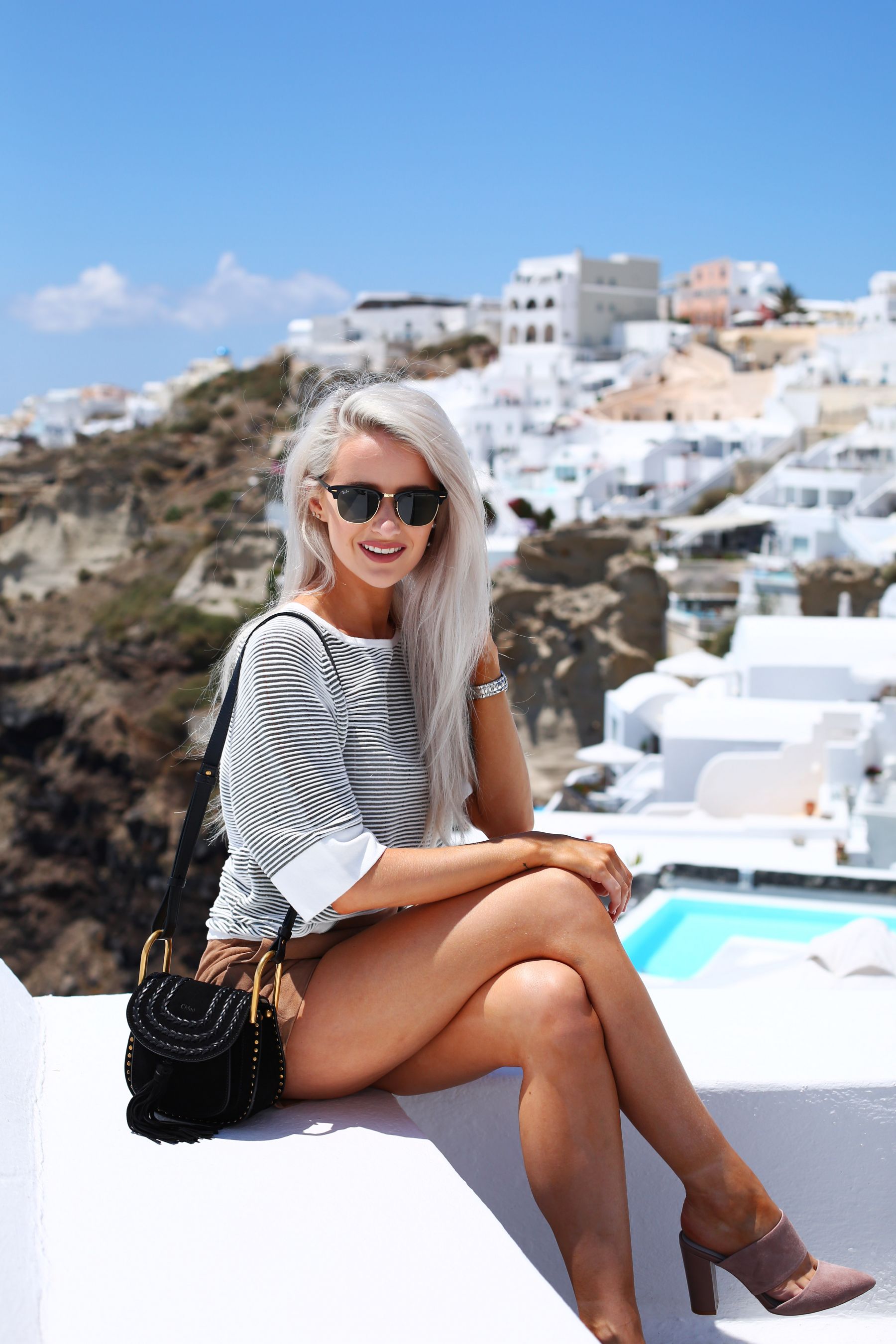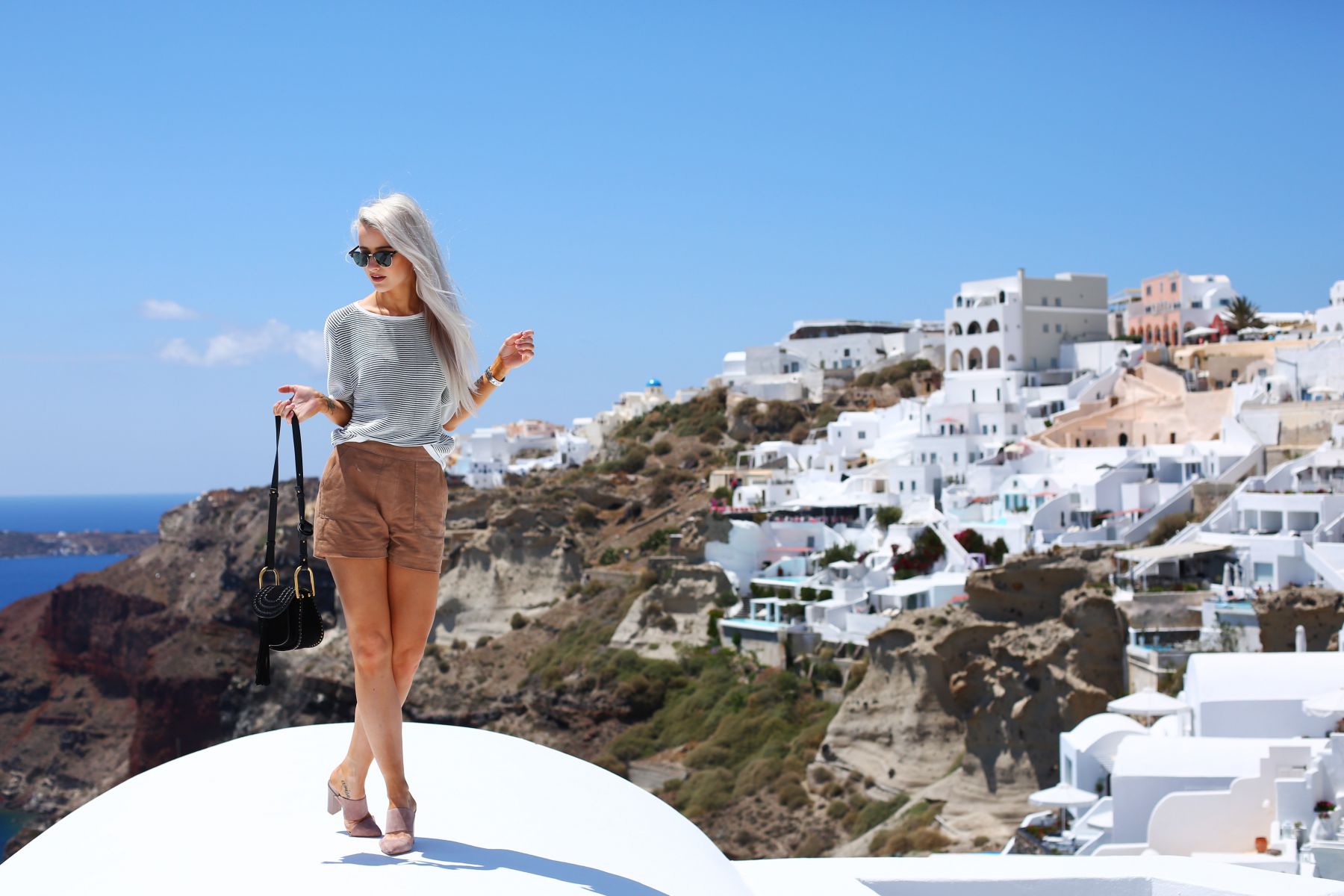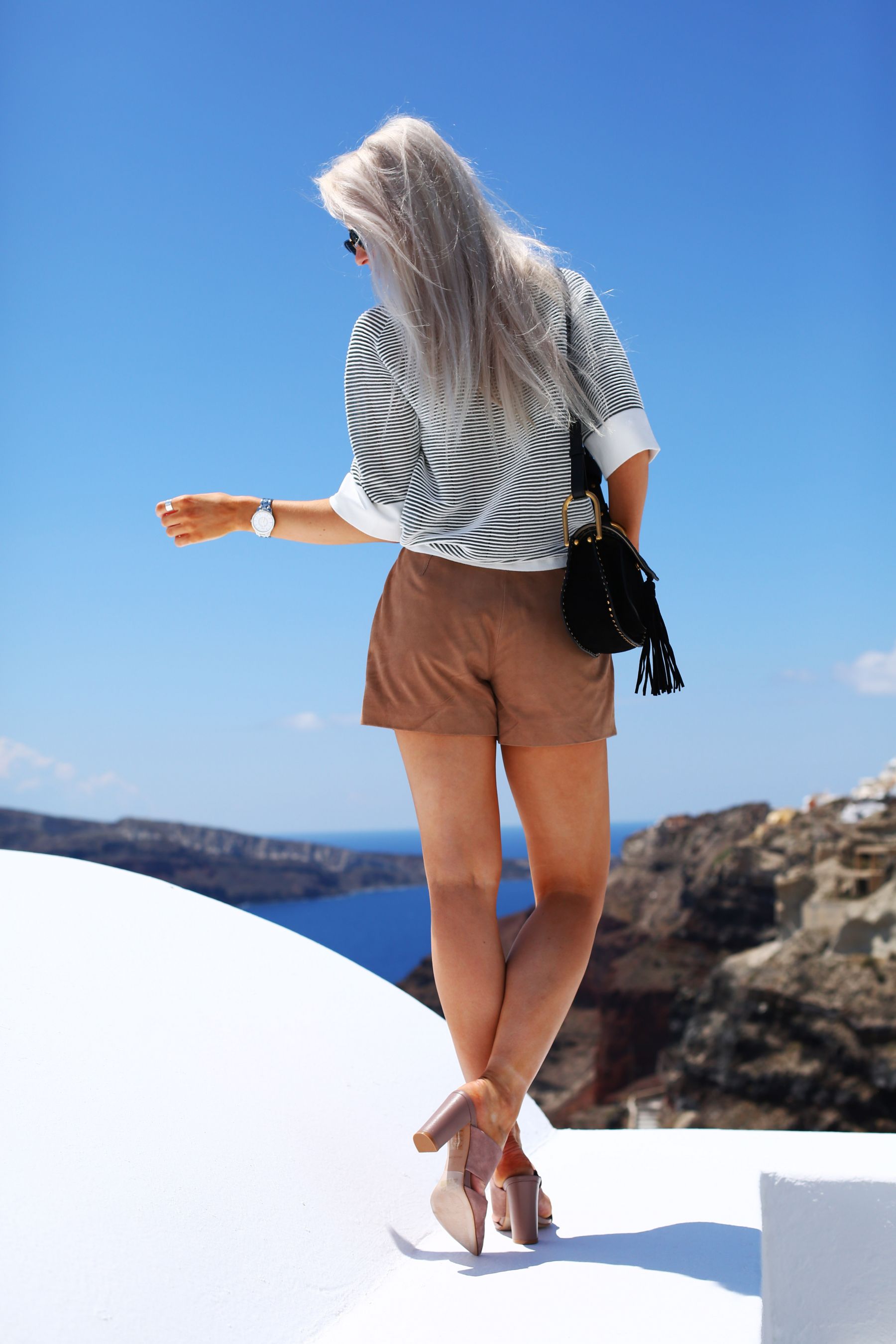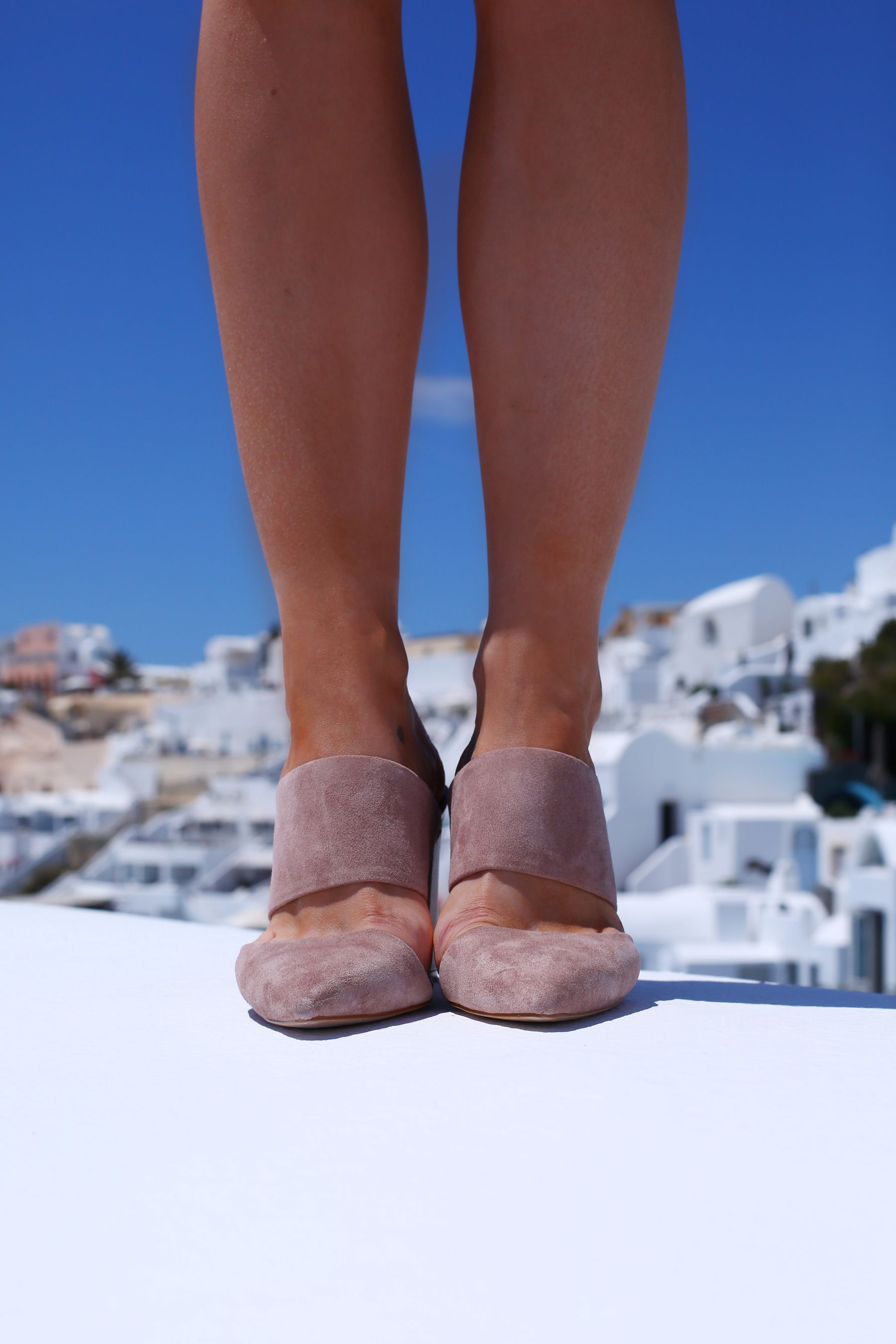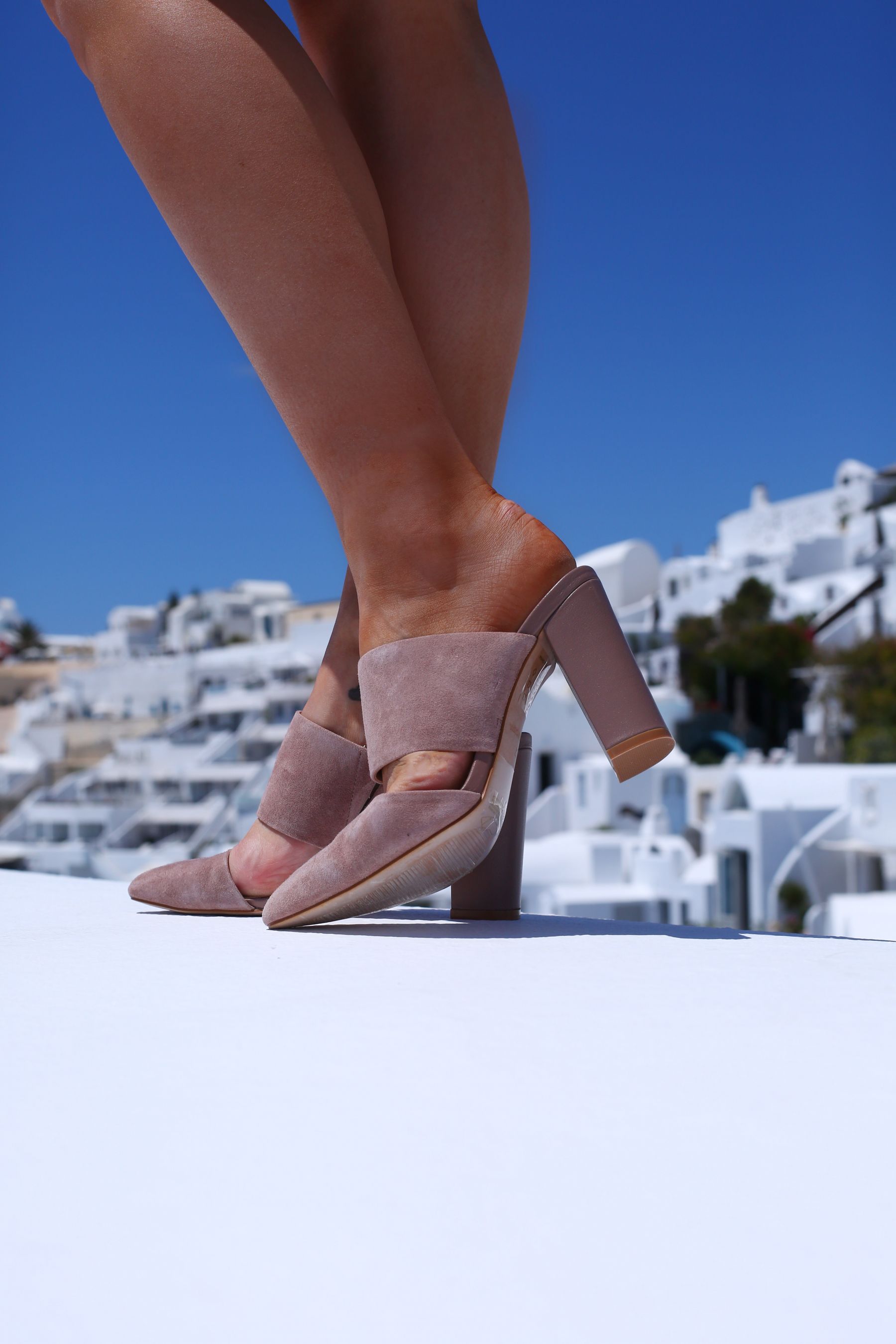 Mixing varying colours of suedes with knitwear made such a gorgeous variety of textures in this outfit. The Reiss Paris shorts in Tan added a neutral base to the outfit, to which I could add the blush Cupid heels and creamy tones of the knit jumper and retain the neutral and natural feel. I accessorised with black suede and accompanied the outfit with the new Chloe Mini Hudson in black as well as my favourite Ray Ban Clubmasters for extra contrast.
I'd love to know what you think of the pieces and the imagery! Please leave a comment and give me your thoughts. If you like this sort of imagery focused post, I'd love to hear your feedback!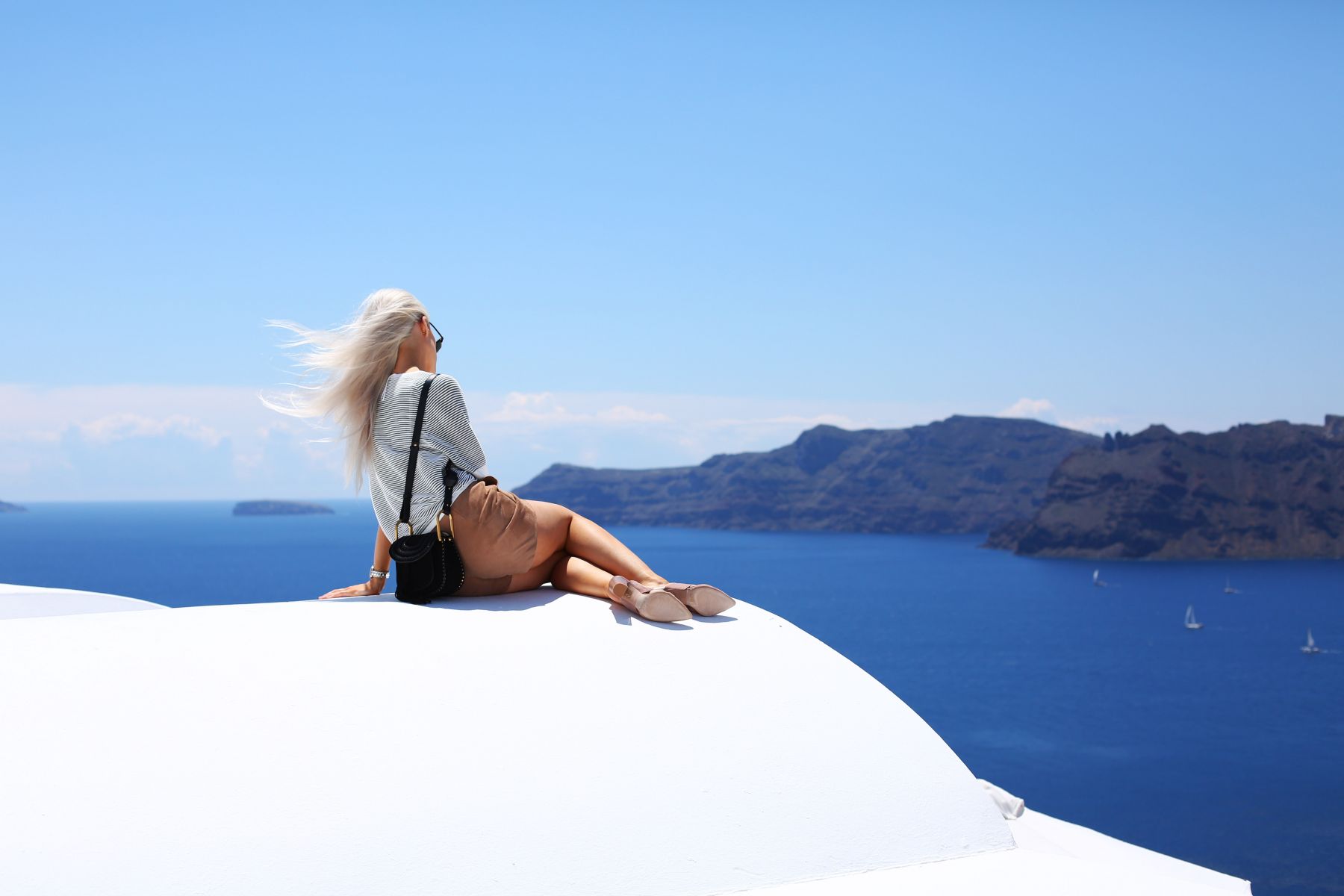 Sign up here for a weekly catch up of everything Inthefrow