Conrad Maldives
Why I Don't Sunbathe
Big shout out to all the pale gals out there. And to all of the rest of you guys with varying skin tones and skin types, but hey I'm definitely a member of the pale girl crew. As far back as I can remember, I was always a huge fan of the tan. I would see girls in glossy magazines and in my favourite American TV shows, with these glowing bronzed bodies and I would long for skin that gleamed in the sunshine. I remember that I would wear far less suncream and barely ever top it up in the sun, even though my mum asked me to on a multitude of occasions. But I figured that more suncream equalled less tan. So many times I would burn my skin into the red lobster category of burns and spend the next few days in total agony. Sometimes not being able to sit, not being able to lie down properly or not being able to touch my shoulders, because my sunburn was so awful on various limbs. And looking back now, I literally feel like I must have lost my mind. With what I know now, I'm pretty disappointed in my younger self, I have to say!
But 15 years ago, tanning was all the rage. There was a girl in my high school who used sunbeds to tan every single day, and after a year of abusing her skin, everyone called her out for the discolouration of her skin. I vividly remember a teacher asking her if she knew of the potential implications of using sunbeds so profusely, and of course she knew she was at risk of skin cancer, but at that age, she really didn't care…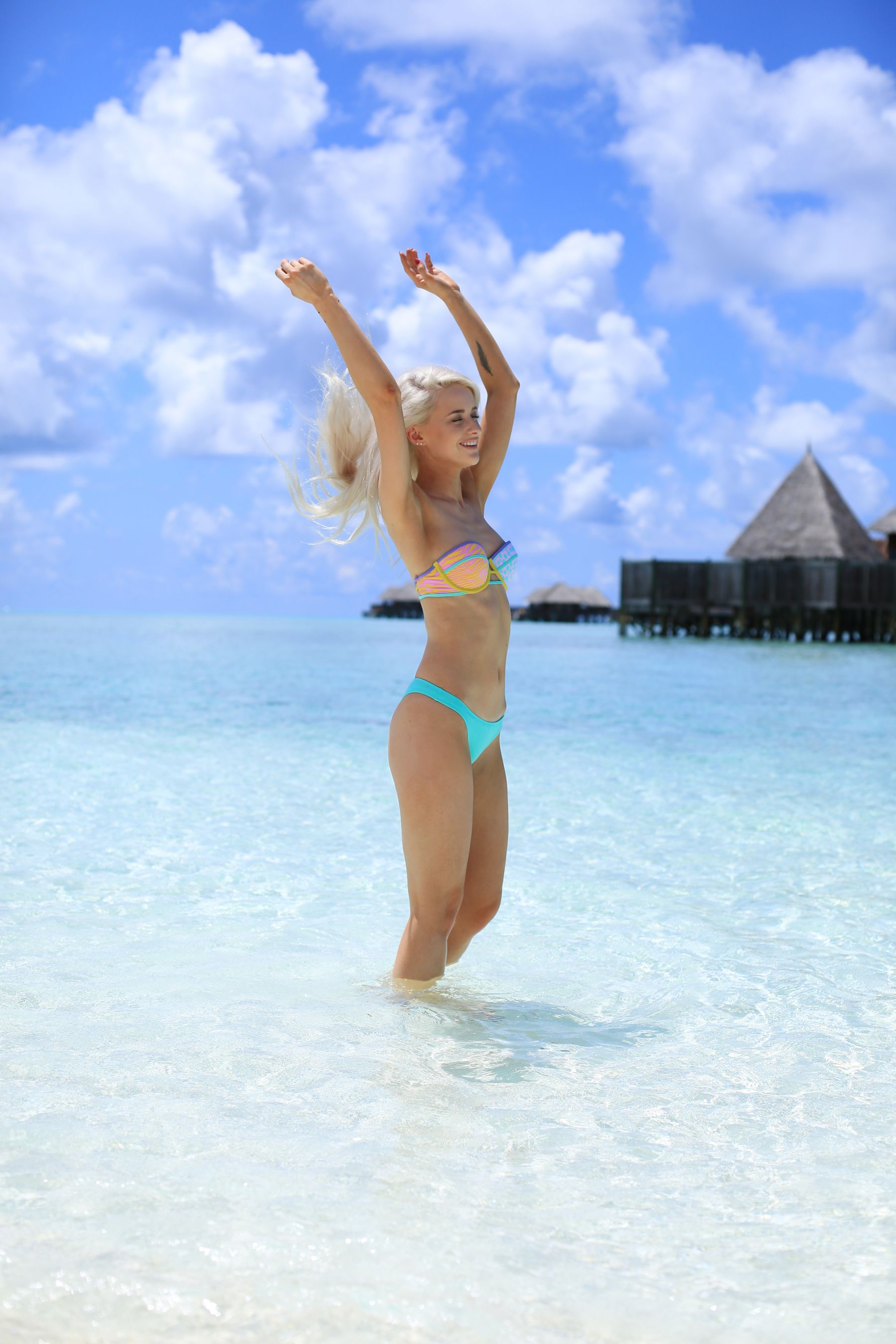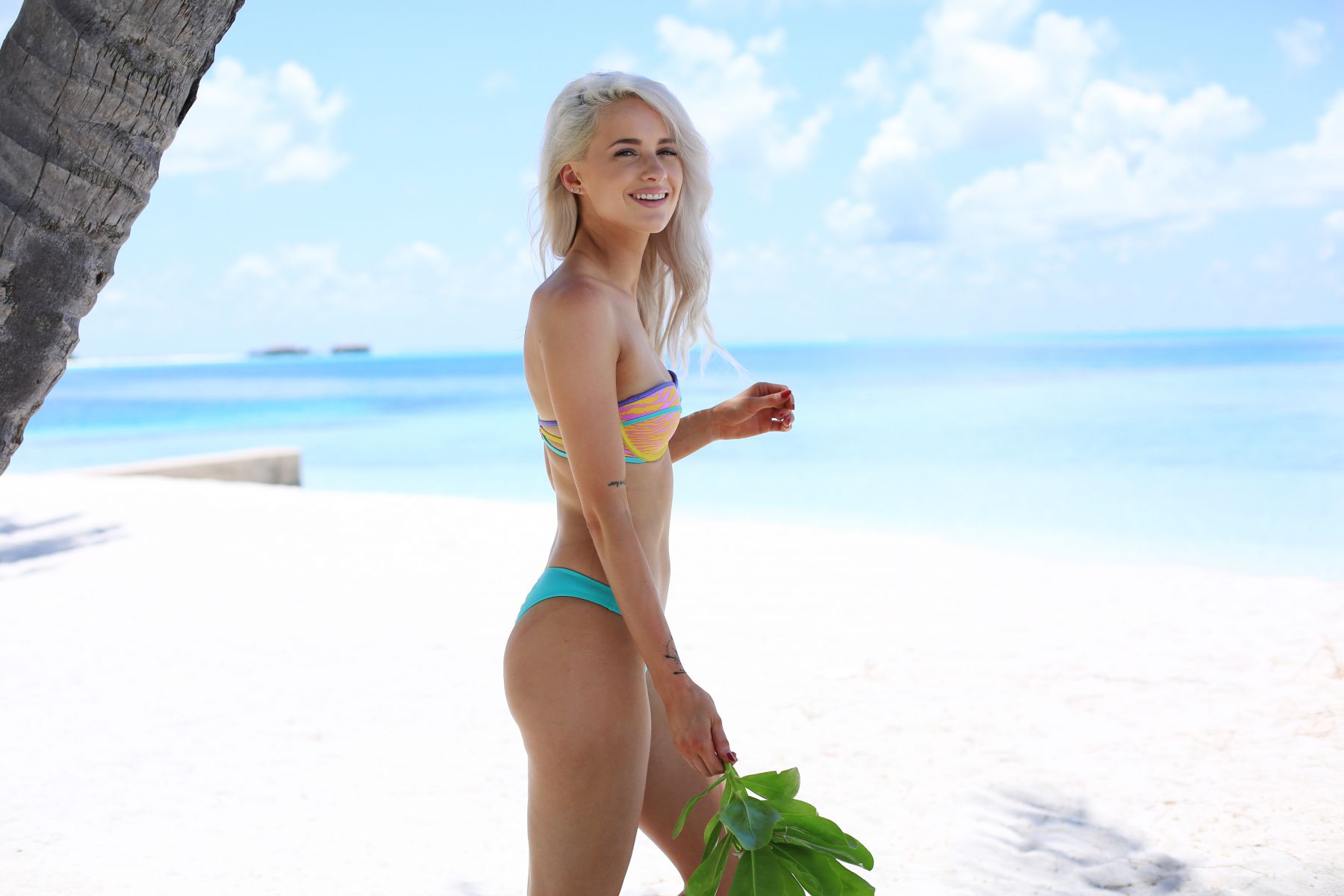 But back then, I too longed for a wonderful tan that would elongate my limbs, hide all manner of sins and enhance my confidence. Because in honesty, a tan really does do all of those things. If I'm having a really down day and hating myself every time I look in the mirror, slapping myself with some fake tan can really enhance my mood. But fake tan is my one and only.
Gone are the days when fake tan was taboo and only for the oompa loompas of the world. But also gone are the days when it used to streak and make you look entirely ridiculous. The tanning market is now huge and filled with so many amazing tanning products that really do give the appearance of a natural, sun given tan. Without the potential side effects.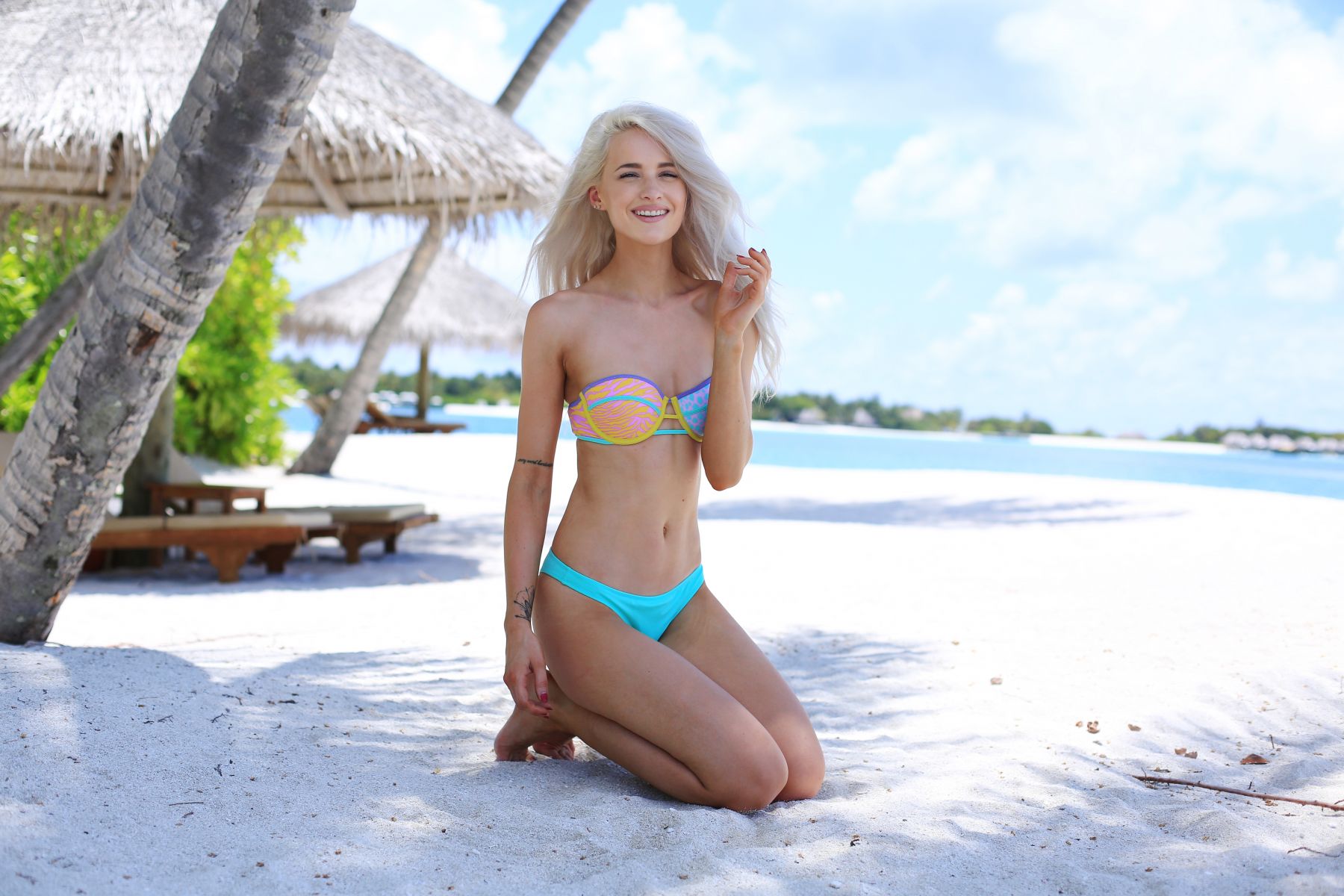 I am now a total convert to the fake tan life. Every week I will get my mitts on, coat my body in a false tan mousse, cover myself in a onesie and head to bed. I wake up, shower and feel like a golden goddess and it certainly didn't take burning my limbs to get there. And thus I have entirely switched from a sunbathing worshipper to a sun admirer. I would much rather sit in the shade, under a palm tree or umbrella and stare out at the sunshine and sea, than to be sat frying, sweating and feeling unbelievably uncomfortable in the hopes that perhaps this time my pale, dry skin will turn to gold.
At the end of the day, I do not have olive or oily skin. I have pale, dry to normal skin, which will not tan because it does not have the right oils and pigments inside it to even think about tanning. Instead, the dry skin gets dryer and burns to a crisp, and this is a fact that us pale girls really need to accept.
Just in case you aren't sure, Ive gone to the NHS website just for a few facts:
Sunburn damages your skin for life; not just the days that you are burned. And every time it burns, you double your risk of skin cancer.
If you are pale, blonde or red headed or have moles and freckles, you are at a higher risk of burning and skin cancer and therefore need to take even more care. Black skin can also burn, just with slightly hotter sun exposure, so be careful of palms and the soles of your feet especially.
Younger skin is more prone to damage than older skin. Protect your skin from as young as possible. Get out of the sun and buy yourself an amazing self tan.
For the times you do head into the sun, use factor 15 and above and apply often, especially after swimming too.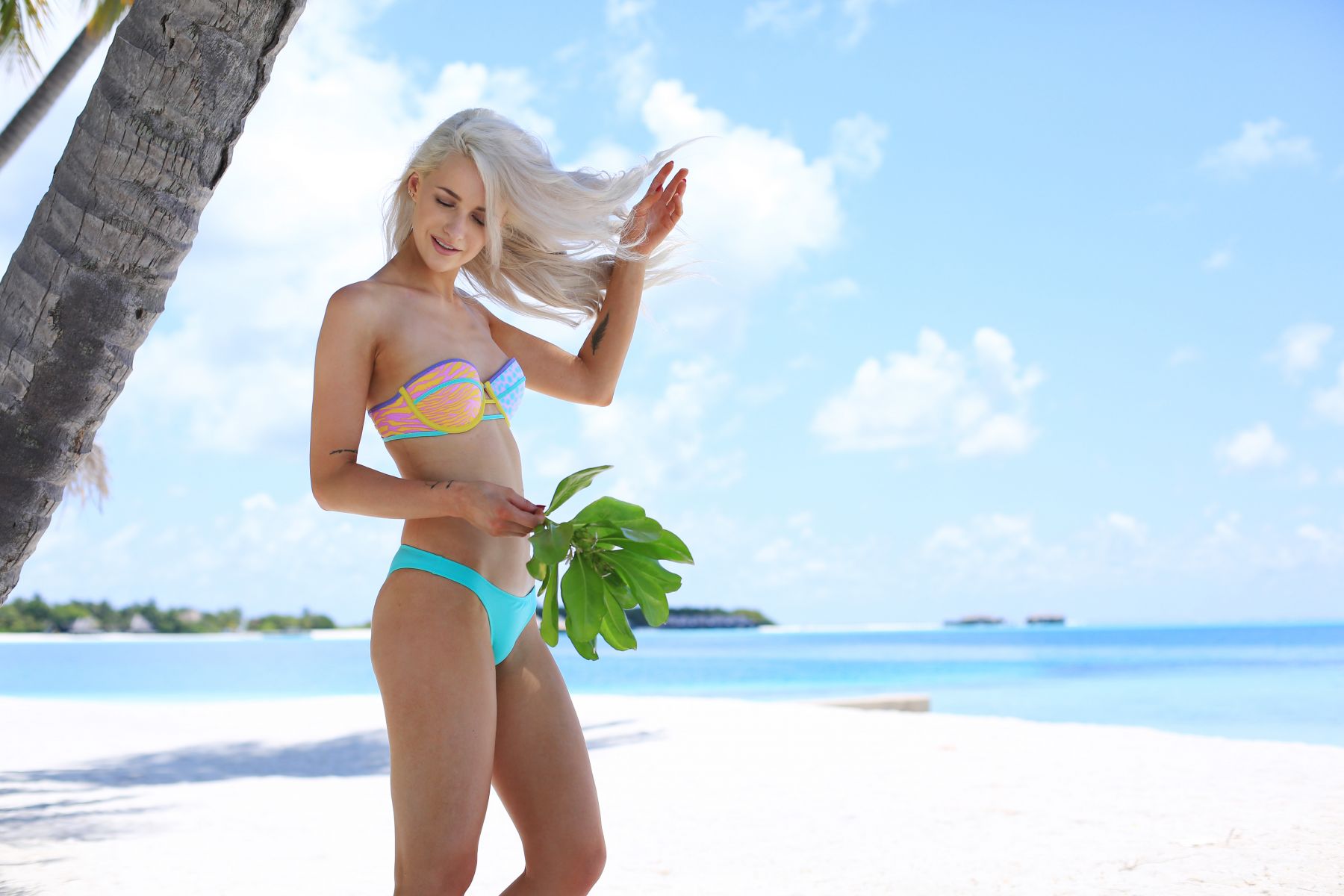 I am so pleased to see that society is really wising up to the effect of sun exposure in the past few years. I honestly feel that the rise of Youtube beauty videos and Beauty blogs has really helped with educating when it comes to skin cancer and skin care. The concept of 'Looking after your skin' has really boomed when it comes to online press, articles and videos and I feel this has truly helped with encouraging younger people especially, to be more cautious. I know it has certainly encouraged me to be more careful in the sun, and to cut out sunbathing entirely, and I think this sort of education will only grow and convert further people to a sun free tanning routine.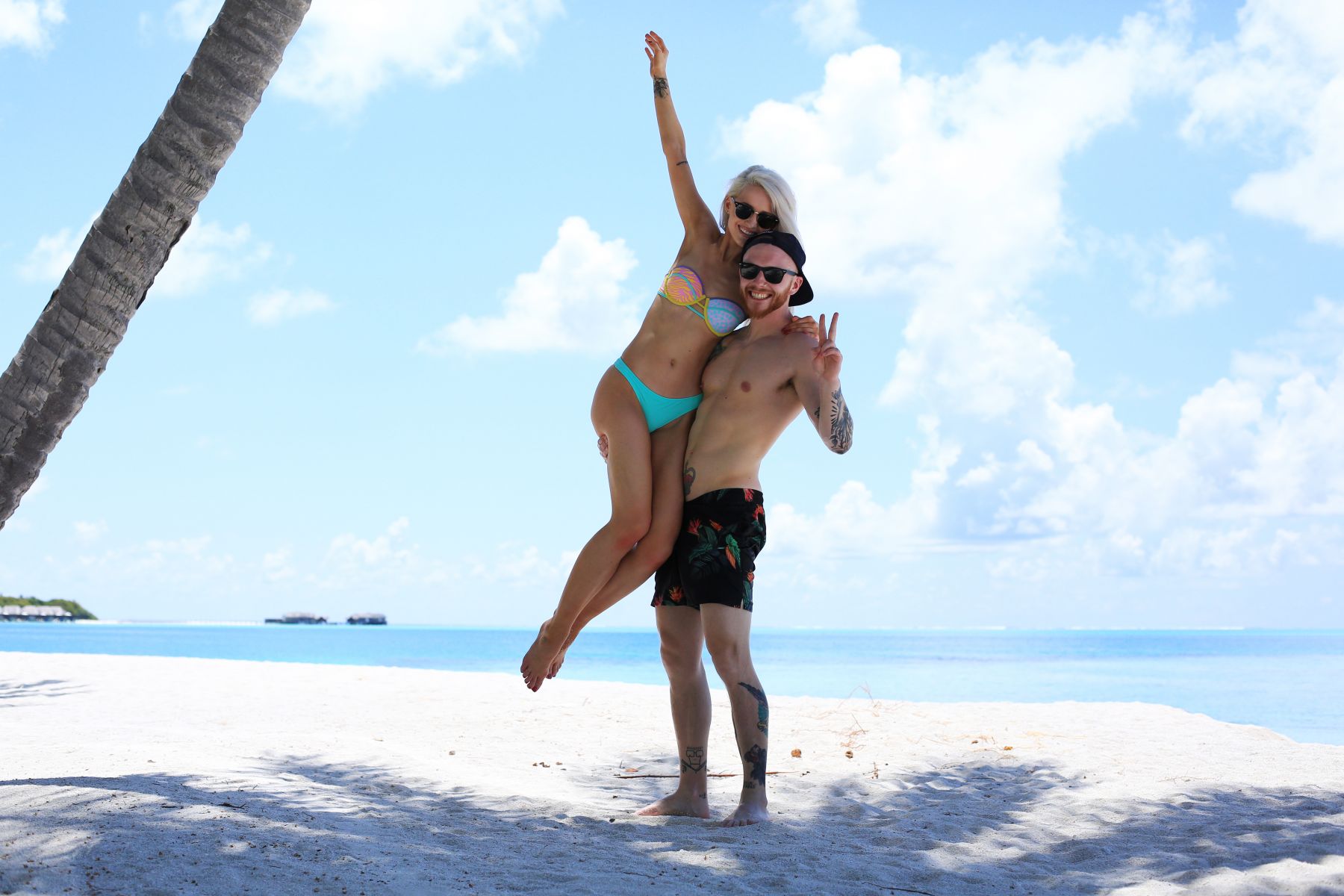 Of course, enjoy the sun as much as you can. Being in the sunshine really raises your positivity and mood and is just down right amazing if you live in the UK where sunshine is seen less than rainfall. However, it doesn't mean that when you flock to the sun, you lose your common sense. Cover your body in factor 15 and above, I always use 30 and above due to my skin type (30 to 50 on my face), but just don't lay in the sun for hours. Sunbathing is super relaxing, but it's much more comfortable, and safe when its done in the shade. Please protect your skin and keep yourself safe whilst you're enjoying the sunshine!
I'd love to know how you feel about this topic and about the changes in attitudes towards sun exposure over the last 10 years. I am so glad we have seen this shift to encouraging safe sun exposure and I really hope more and more people become educated to the effects of sun damage.
The sun is awesome, especially from the shade!
Sign up here for a weekly catch up of everything Inthefrow