Conrad, Maldives
The Luxury Look for Less
I have seen a number of videos and posts on this theme recently, around the premise of enhancing outfits to make them appear to have cost a lot more than they did. No one *needs* to look expensive, but I'm sure we have all had that moment in a store when we choose an item because it looks like it should cost a lot more. I'm sure we would all prefer to buy clothing that will last longer, look more special and doesn't cost us an arm and a leg. And even if we are happy to spend a touch more on accessories potentially, it's about choosing the right accessories for the right occasions with longevity in mind. And that is what has inspired this post.
I have spent years building a wardrobe that I really love. Especially when it comes to accessories and shoes, and more recently a collection of lovely jackets. And whilst they may have cost a little more than the average high street price, you can still create a more premium looking wardrobe without spending a small fortune! Just some small touches can take your outfit from casual to a talking point and these are a few of my tips!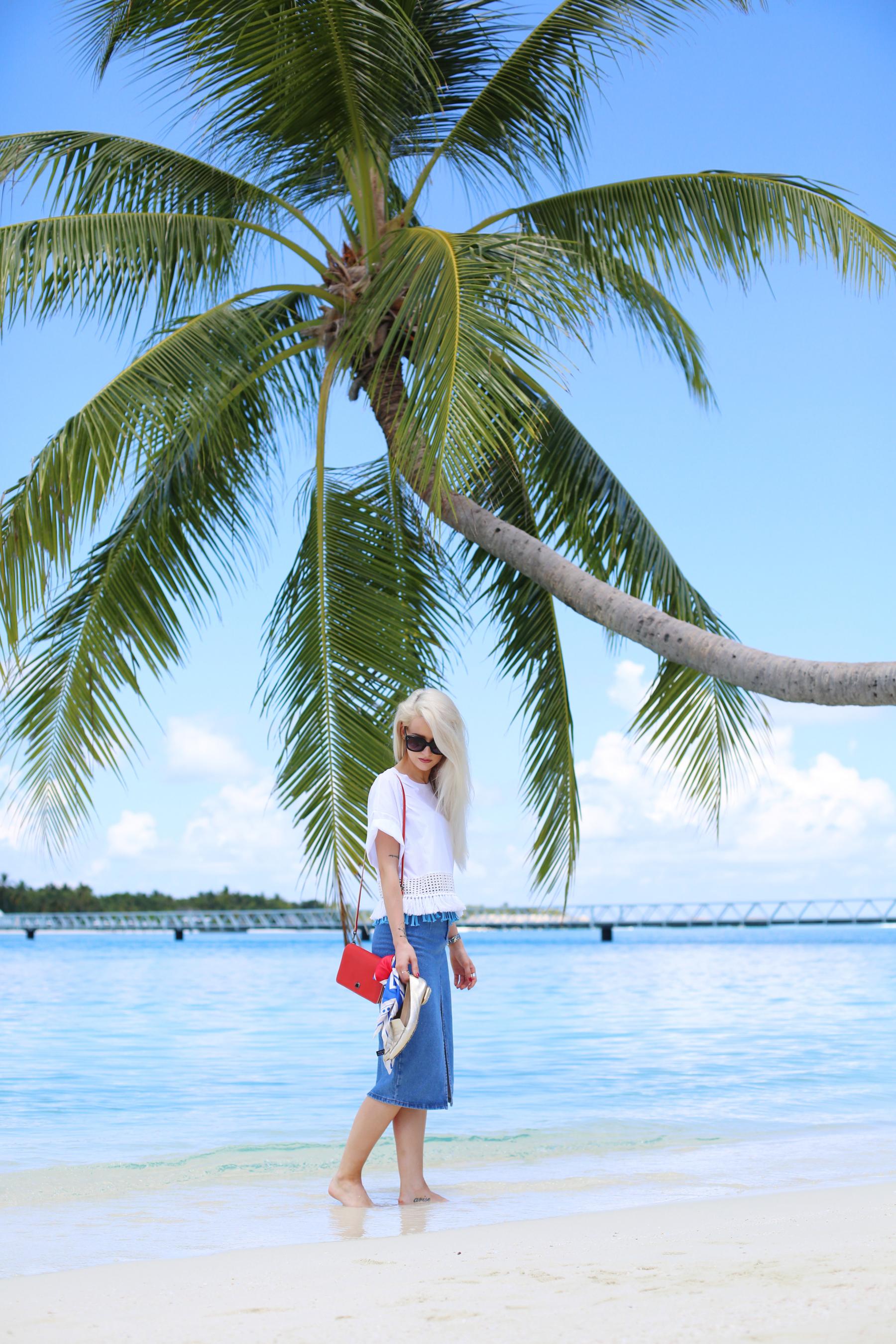 In this Photo
–
Chanel Scarf
Okay, obvious. But honestly, having just one luxury piece in your outfit is a really easy way to just dress it up. Not only will your outfit just have that extra something special, but it will give you a big confidence and positivity boost. I remember back when I was 18 and bought my first designer bag. It was a Mulberry and I was working in retail at the time, putting away pounds here and there to save up. And I waited until Mulberry had their seasonal sale before I went and had a peek at what they had on offer. I remember that every outfit I wore after that, regardless of whether it was more dressy or if I was having a super casual day, in my head I literally felt like I had my life together. I felt like my outfit just looked so much cooler, my personality was able to shine through more and that I would be perceived a little differently. Regardless of whether this is the truth in reality or not, it is how it makes you feel that matters the most.
Waiting until the retail sales come around is a great idea if you're hoping to invest but you're finding it really difficult to save enough. And the next tip: try and find the piece you want on a number of different web sites. If you're not buying Chanel, Louis Vuitton, Dior or Celine, you should be able to find the pieces on a number of online websites such as MyTheresa, Matches, LuisaViaRoma, Selfridges or Net A Porter. Keep an eye on each website and compare prices until you can grab yourself a much cheaper luxury piece!
And if you're buying your first bag, try to keep outfits and situations in mind. How many outfits will it go with, how often could you wear it, how easy will it be to keep clean, will it mark easily, is it going to age well?! A black bag in a textured, grained fabric is a very good bet!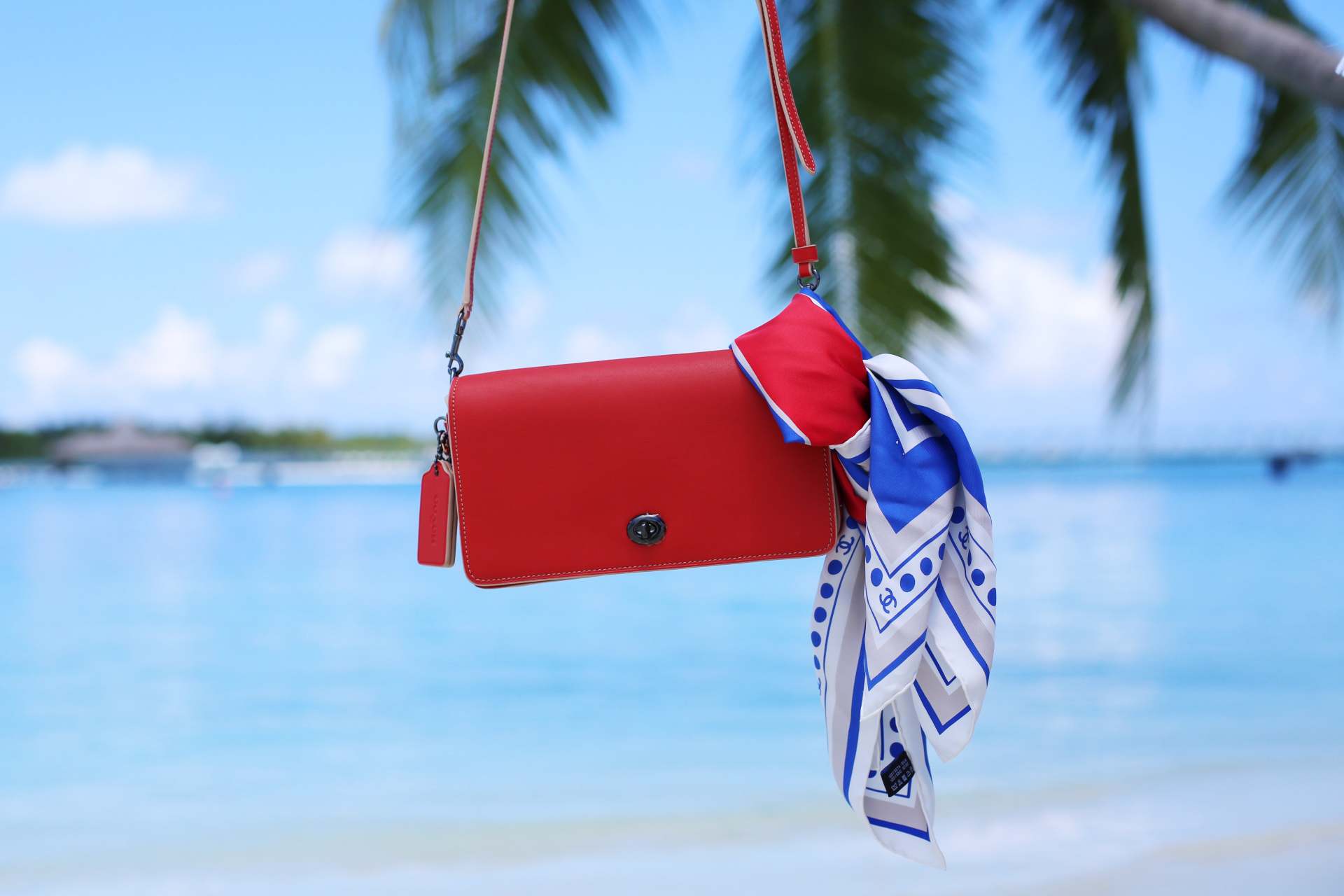 I wanted to mention this, because you don't necessarily need to buy a handbag or a pair of shoes if you want to invest in something with a brand name attached to it. Even just a pair of designer sunglasses can make me feel a little more put together and cost a fraction of the price of a new bag! Have a look around for some that are quite statement, and even fairly recognisable. For instance, the Celine New Audrey sunglasses in these photos are a pair of sunglasses that I see everywhere and you can spot them a mile away due to how big and statement they are. But that little touch of Celine in your outfit will add a classic touch.
The same goes for smaller handbags or designer brands in the lower priced categories. For instance Coach, the brand who stock this cute tomato red Dinky bag, are a brand who stock gorgeous leather goods at a much more affordable price point. They may still be in the hundred pound bracket, but they're certainly not in the thousands. Plus, having these little designer touches will certainly ensure you won't be carrying around the same bags as everyone else. Reiss, Michael Kors, DKNY and Longchamp all make beautiful bags that are a touch more expensive but have that something extra special.
Along a similar price tag, you could also go for a designer watch. Michael Kors make beautiful watches, as do Olivia Burton, Larsson and Jennings and Daniel Wellington. I don't go anywhere without a watch and that touch of sparkle on your wrist will have you checking the time all day.
But if none of those items are your type of thing, why not invest in a luxury scarf in a recognisable style? A silk neck scarf from your favourite brand to tie around the handle of your bag, like the cute Chanel scarf in the photo, or to tie around your neck under your favourite jacket, will add some colour, texture and sophistication. Or a wool or cashmere scarf in winter always adds some style to a casual outfit.
Pay Attention to Smaller Details
To look like your outfit cost more, you don't necessarily need to spend more. I would say that choosing your fabrics well, is key. Buy fabrics that are going to last and retain their shape. You want something that isn't going to bobble after a few wears, or isn't going to stretch and lose it's shape as soon as you wear it. Try to steer clear of Polyester for this! Freshly ironed and perfectly clean clothes obviously always look so much more pulled together and perfected, which in turn makes the whole look appear more expensive. Even just things such as lint rolling your black wool jacket, will keep the colour fresher and make your outfit pieces appear newer.
If you're someone who is definitely not interested in saving, but still wants to feel as though they are buying into the key trends and styles, you can always keep your eye open for dupes on the market. The best places for this are usually Zara, Topshop, H&M and Forever21. Quite often you'll be able to find the high street version of your favourite designer handbag, in their stock. It will allow you to feel as though your following the fashion trends whilst not investing in runway pieces that will be packaged away next season!
Don't Underestimate Your Shoe Choice
It took me a little while to realise it, but the shoes you wear make the biggest difference to your outfit. You could be wearing the plainest white tee and blue jeans, and a pair of stilettos will make them immediately cool. Your old beaten up Adidas trainers, not so much. Shoes make a huge difference, and are quite often the first thing people will see when they look at you. Usually because people like to walk or travel around with their eyes to the ground. Just keep your shoes clean and be a little more adventurous. Whether its with heel heights, the colour of the shoes or the overall style. Try to go for something that could make an understated impact.
Jackets Complete Your Look
Similarly to your shoes, your jacket is the outer piece on your body and will usually gain a lot of attention. If you invest in more interesting, classic or trend-led jackets, they can immediately change up your outfit from being casual to something fashionable or effortlessly chic. Again, Zara is fantastic for finding gorgeous jacket, as is Topshop. Or for something a touch more pricey, Reiss, Joseph and Maje are my biggest favourites. Or if you're willing to spend much more on a jacket that is truly special and may last you some time, head to Burberry or Acne and buy yourself a timeless, recognisable classic Trench or Aviator! It's something you can wear season after season and you will love forever. Again, worn over a chilled tee and jeans, your outfit is kicked into gear.
I just feel that one key piece in your wardrobe, whether thats an amazing classic jacket, a designer handbag, a killer pair of shades or some beautiful court shoes, can really enhance your outfit. Most importantly, the chances are that you will feel more confident and cool, but you will also look like you're interested in fashion and how to dress to really enhance your appearance.
I'd love to know how you like to keep your outfits looking super slick, on a slightly smaller budget?
Sign up here for a weekly catch up of everything Inthefrow