The Beauty Cupboard
Clinique Chubby In the Nude Foundation
I have well and truly fallen in love. I know I recommend a lot of products on this blog, but when Clinique asked me to try out the new Chubby In the Nude Foundation and asked to work with me on a Paid collaboration post, I wasn't all that sure how I would react to the product. Hopefully you know by now that I only mention products on this blog that I have tried, love and truly would recommend to my Mum. So anything you see in these parts is genuine and entirely honest.
I asked Clinique to send me a couple of shades to try out, as my intrigue truly got the better of me. I was interested to see how a stick foundation would match up to my pretty hefty collection of foundations in my beauty drawers. And honestly I think it is something that is going to take the beauty industry by storm. Not only because the finish is exceptional, but I think it will appeal to so many age ranges. I can imagine my Mum using this product as well as someone trying out their first ever foundation. I'll talk a bit more below about the reasons why I think this is one to watch. But I am super excited to share this post with you and see what you guys think too!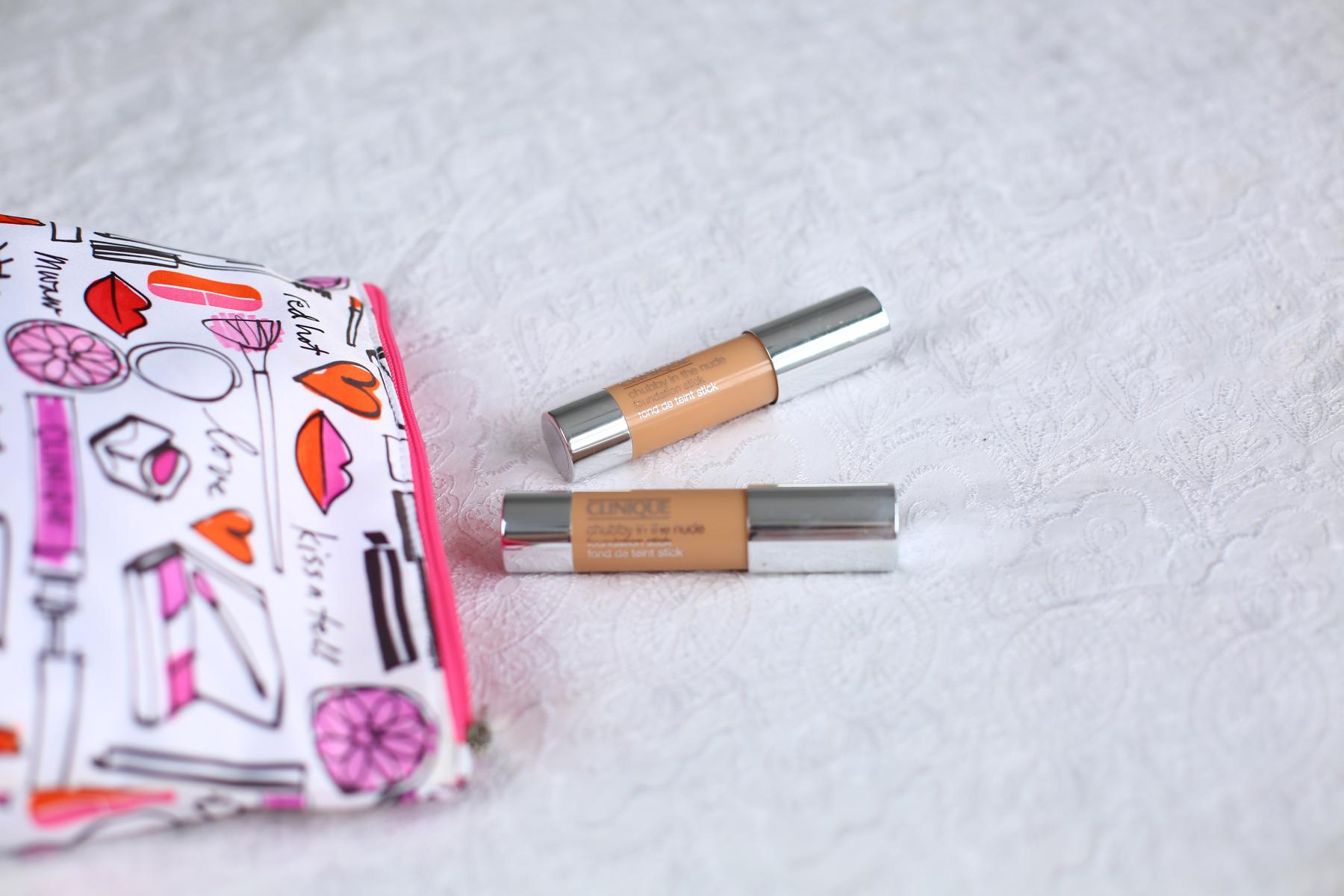 I don't know about you, but I find the task of keeping foundation on my face, throughout the majority of the day, a task that I cannot seem to succeed in. I often find myself touching up my chin or cheeks with a touch more concealer, wishing that I had my buffing brush and a pot of foundation with me. I just prefer to have my makeup looking its very best, regardless of what time of the day it is, but sometimes life happens, and foundation just doesn't have the ability to withstand you touching your face 100 times a day.
So, when the new Clinique Chubby In the Nude Foundation Sticks came into my possession, the first thing that hit me was the concept of on the move touch ups. There are very few foundation sticks on the market, and especially because I love a good liquid foundation formula, it's actually a product I never thought I needed in my collection. Yet, the ability to carry around one product, that you can easily use to touch up areas of foundation that have gone AWOL, is actually a pretty amazing product to carry with you.
With this stick of product, you do not necessarily need to use a brush. Although it works a dream when used with the Clinique Buff Brush. But you could quite easily carry around a sponge with you, or just use your trusty fingertips. Literally doodle the stick all over the face and blend it in and you are left with the most wonderful better than skin finish. I literally doodled onto my face with the stick and used the brush to work it in, with the finish appearing as though I wasn't wearing any foundation at all. I cannot tell you how impressed I was. It wasn't streaky or powdery or cakey. Just my skin, but better and perfected. A real dream to wear!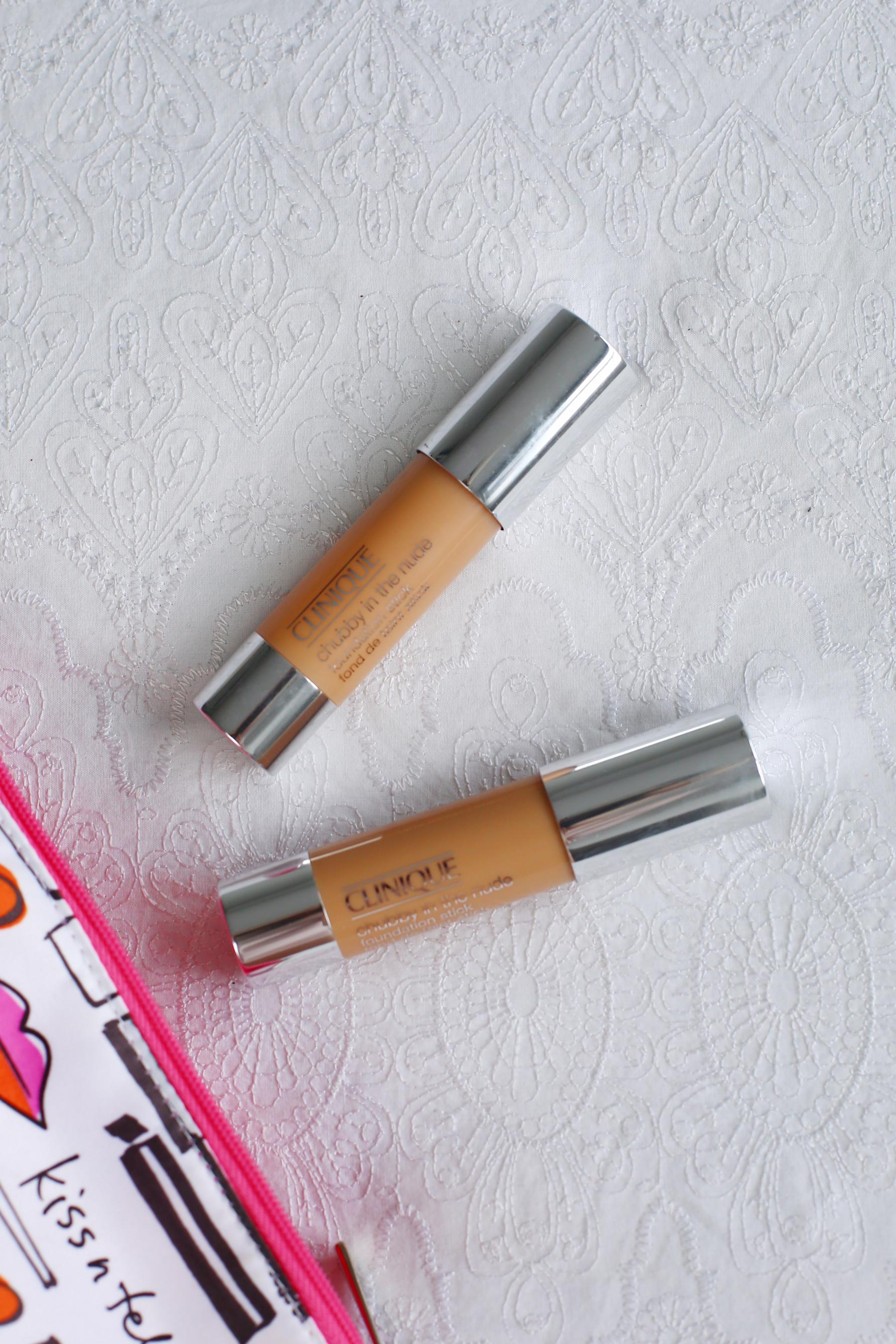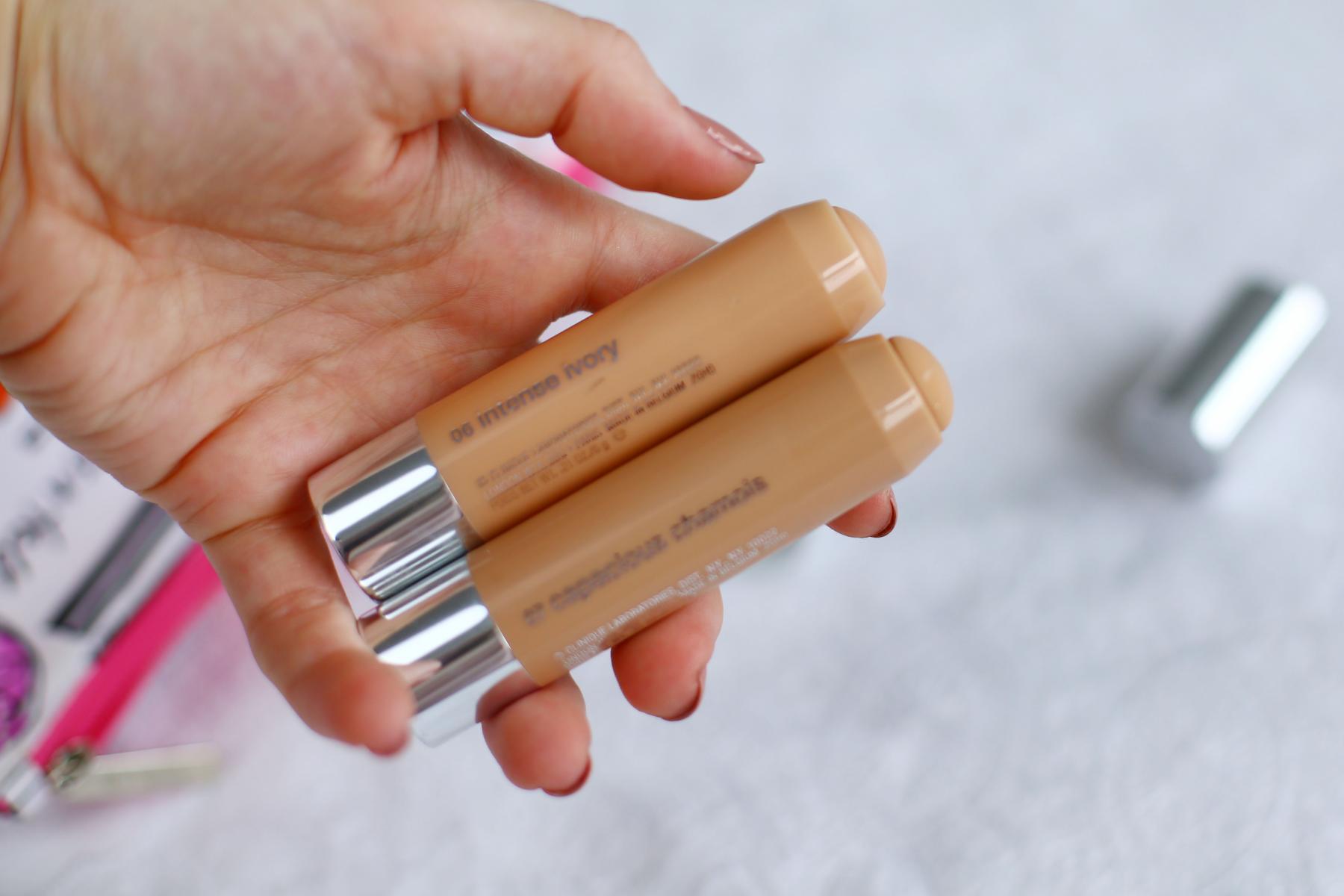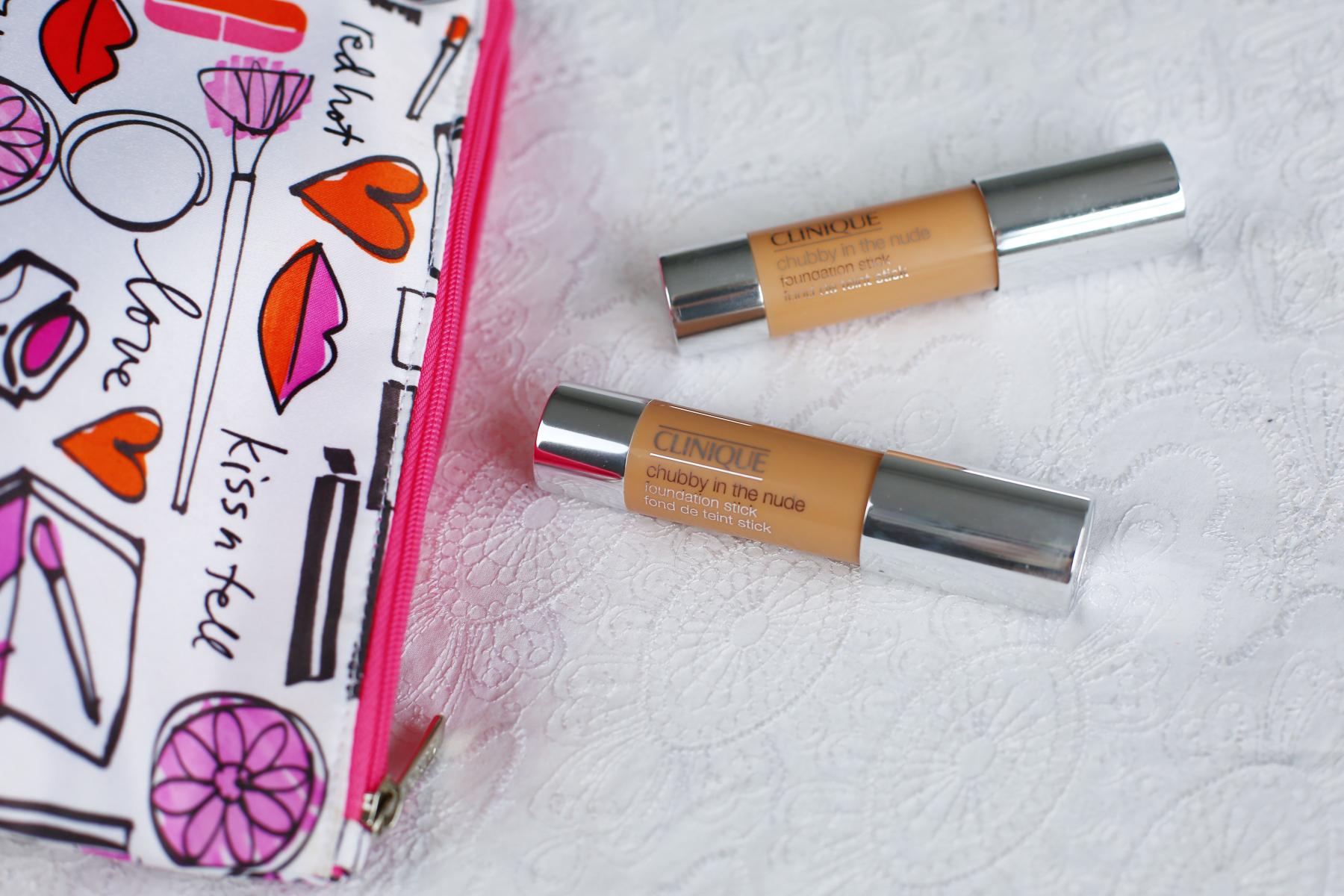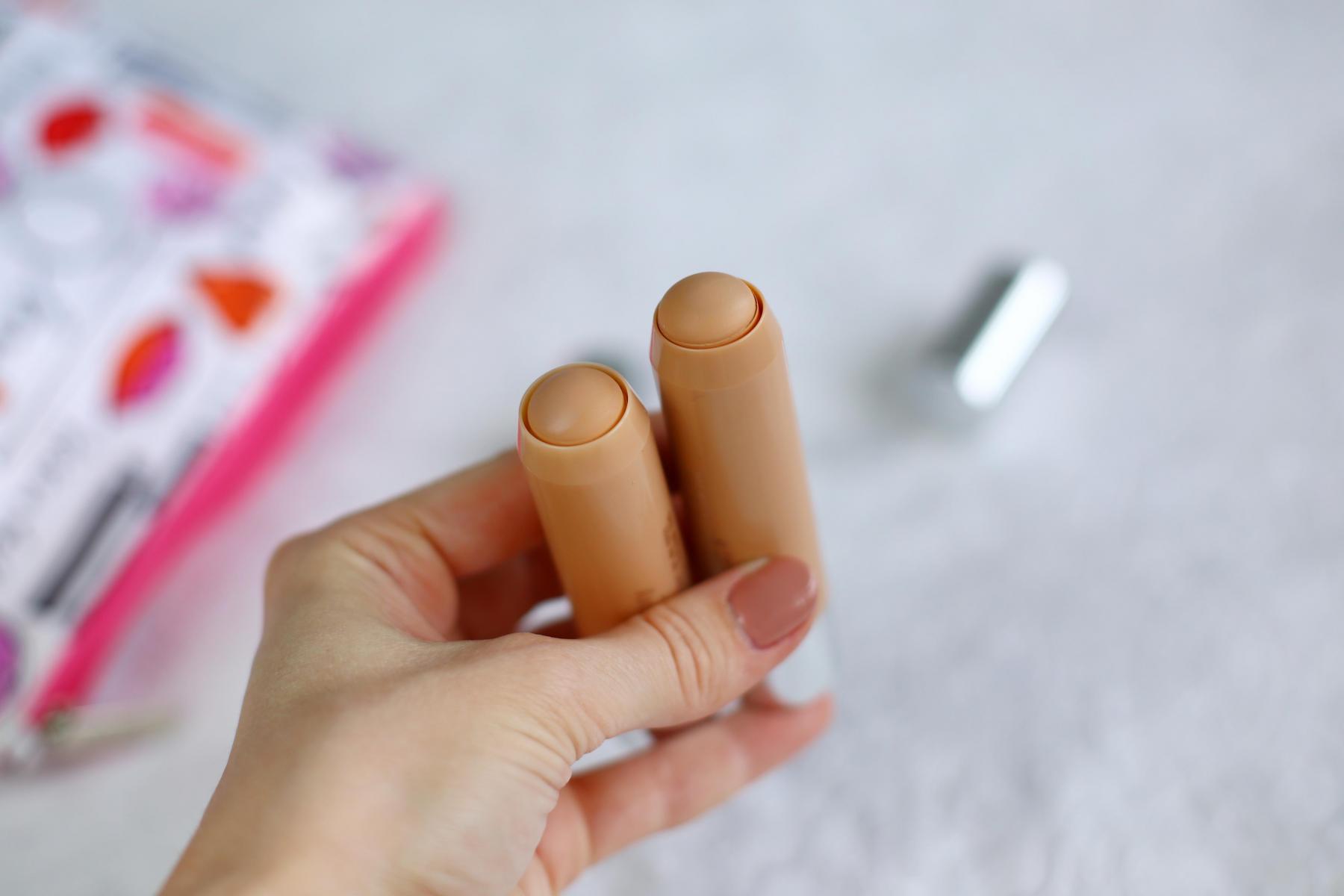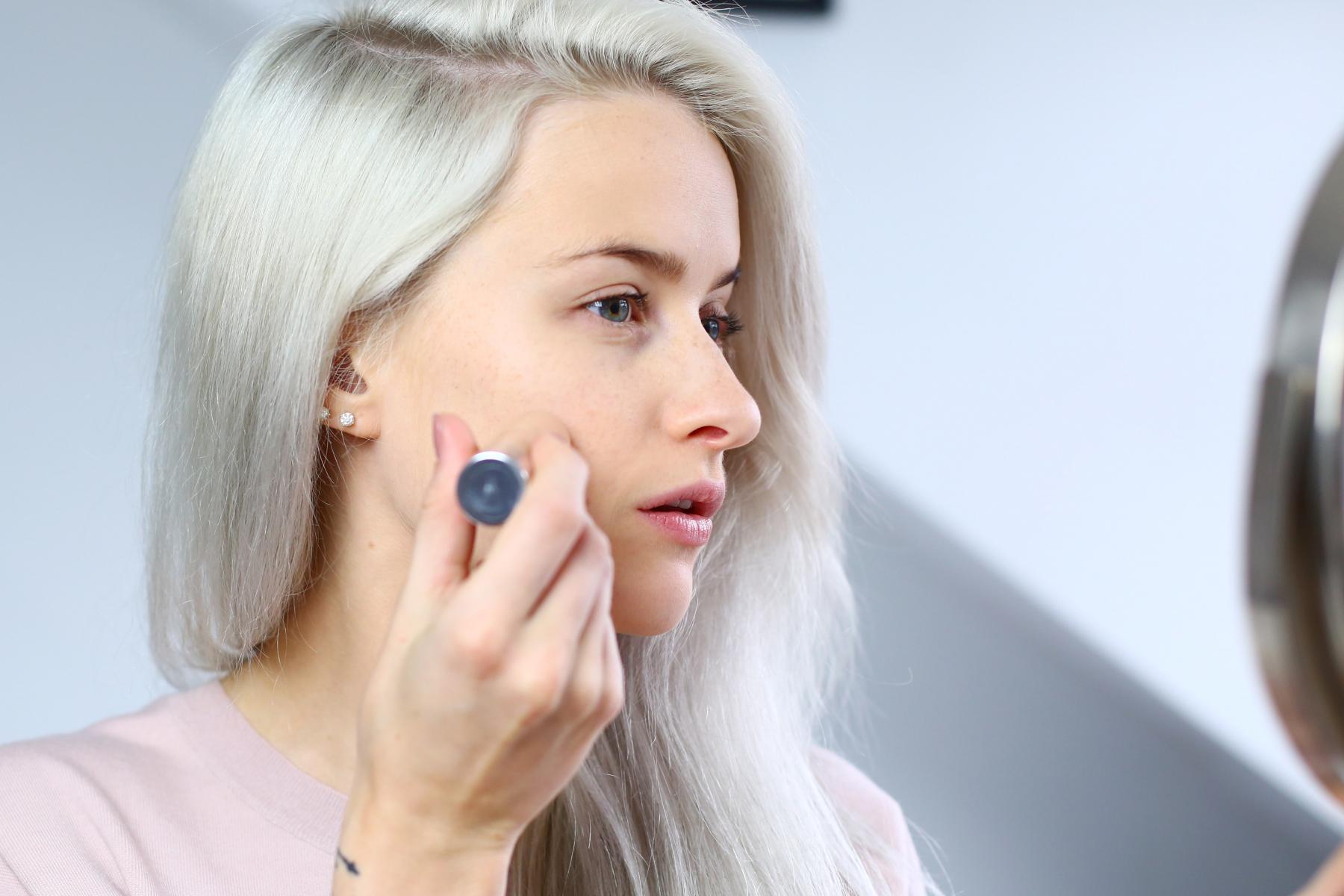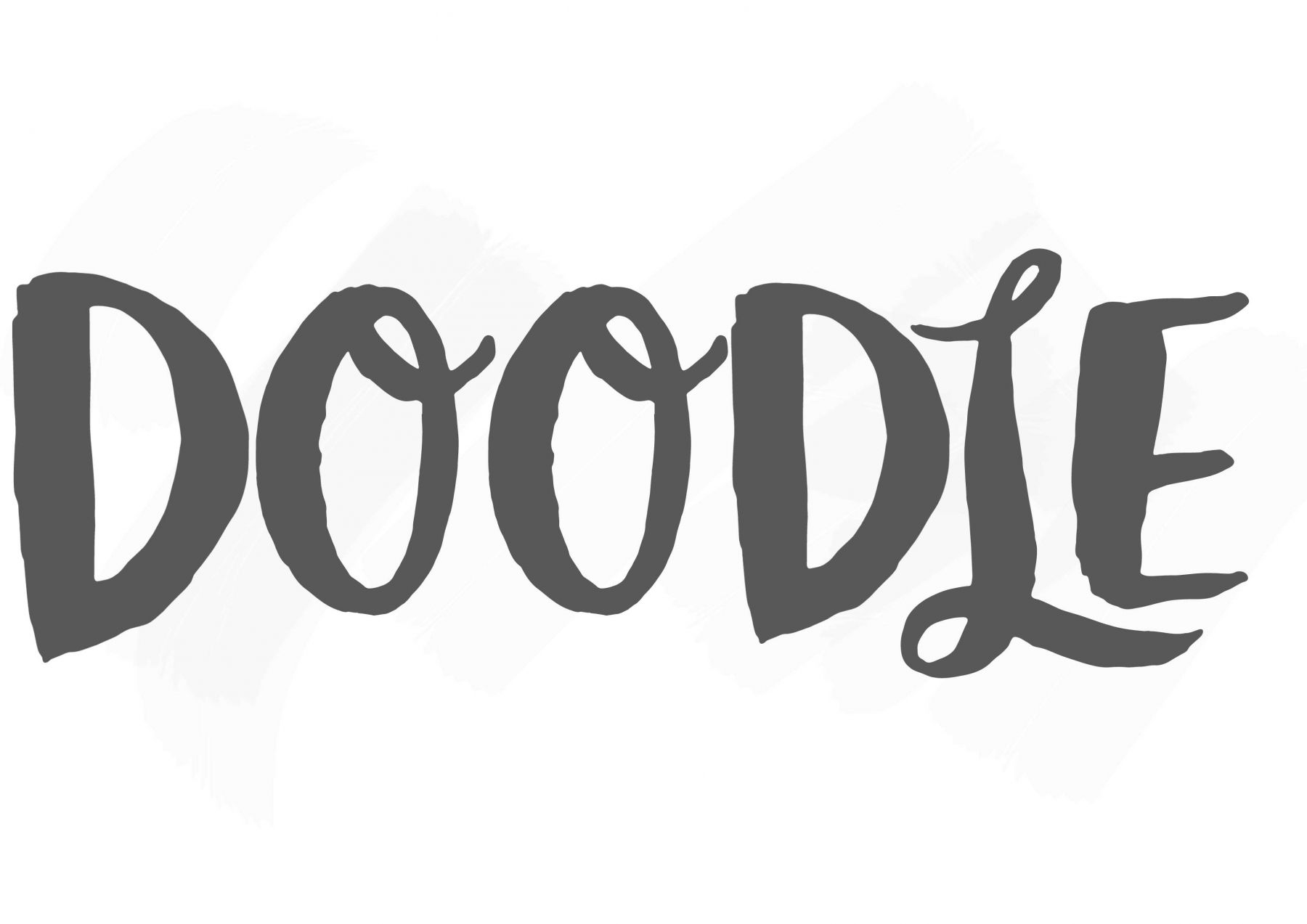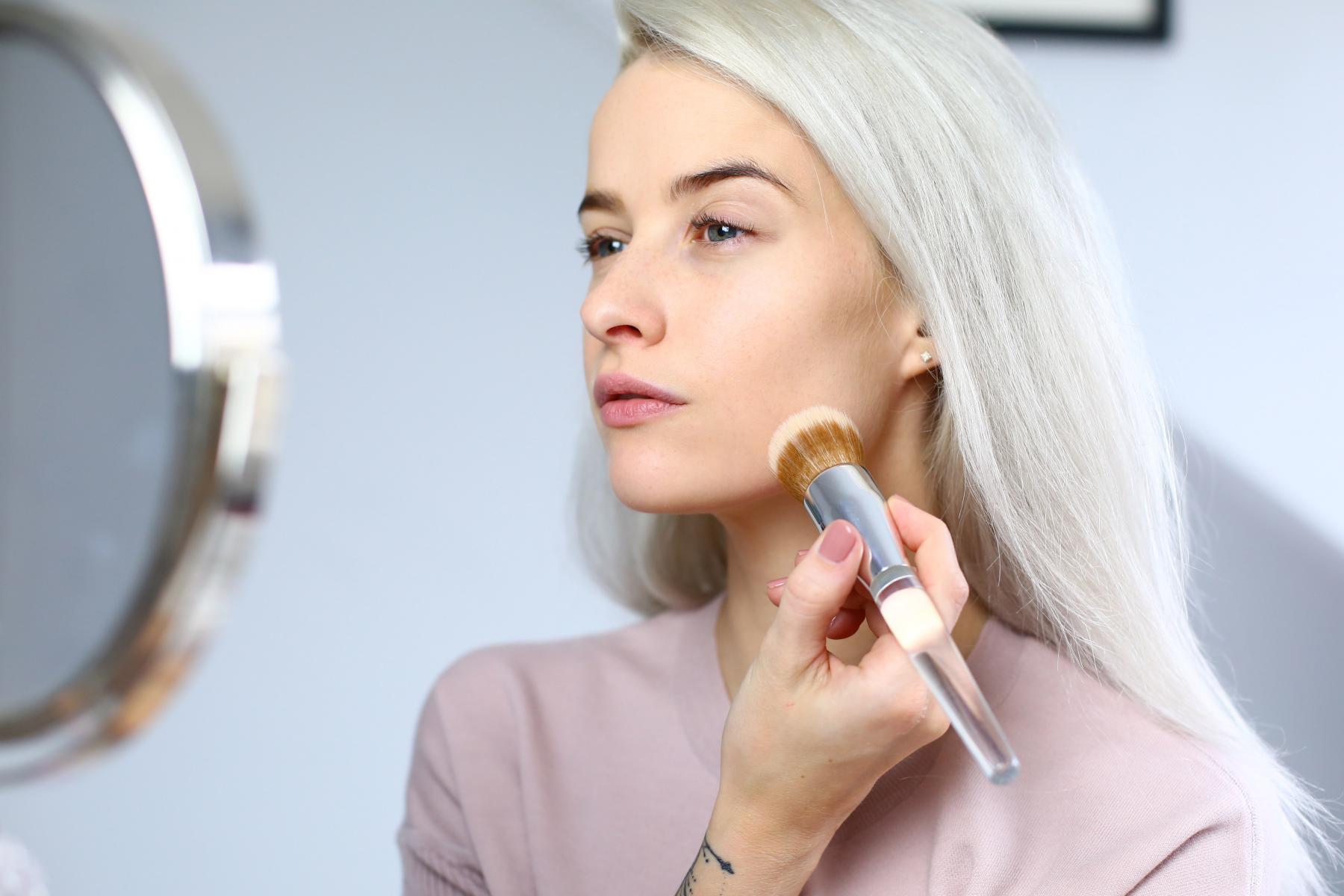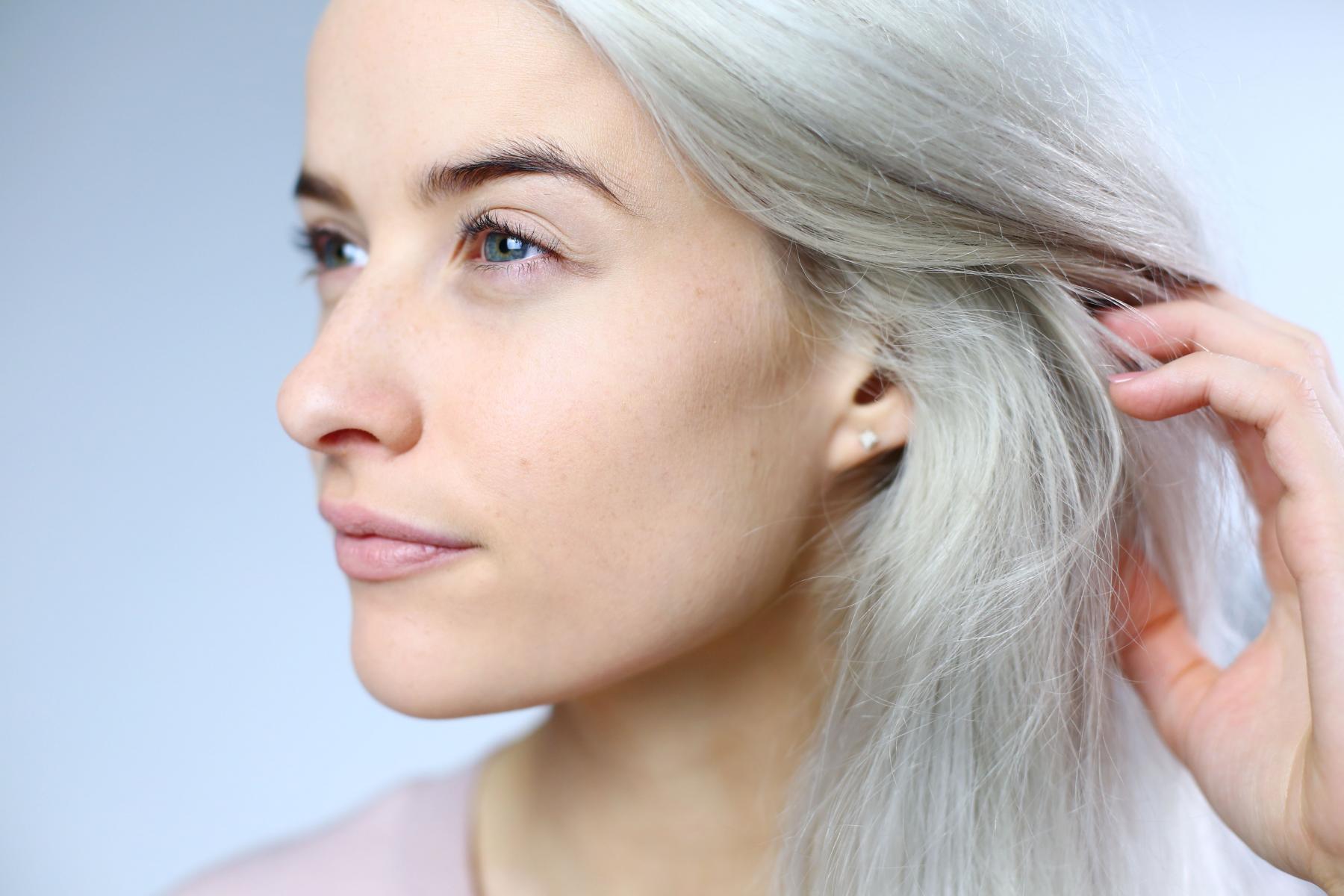 The finish is just so effortless and simple. The brush glides through the product and disperses it across the skin without any need to drag or fiercely blend away the product. It just melts into the skin almost, leaving a wonderful, my-skin-but-so-much-better finish that will have people wondering whether you're wearing foundation. It isn't cakey or heavy and yet still manages to cover all manner of imperfections on the face. I have already thrown this into my handbag makeup bag as my secret weapon for touch ups!
In terms of shades, in honesty when I initially doodled onto my face, I thought the shade would be too dark for me. I usually tan my body frequently, but I have been slacking a bit on that front recently. Yet, I gave it a try anyway and hoped for the best. But I needn't have been worried, because as soon as I buffed this into the skin, the shade worked wonderfully with my skin tone. It dispersed and blended so beautifully. I tried shades 06 Intense Ivory and 07 Capricious Chamois, and Ivory was definitely a much better match. But I think I will also be picking up the next lightest shade, Abundant Alabaster.
What do you think? Excited to give it a try, or do you have your own method for On-the-move touch ups? I'd love to know your tips if so!
And if you guys are ready to Chubby Doodle, tag your #ChubbyDoodle with @Cliniqueuk on Instagram for your chance to win a year's supply of Chubby In The Nude Foundation Stick!!
In sponsored collaboration with Clinique
Sign up here for a weekly catch up of everything Inthefrow