Hong Kong
Custom Graphic Prints for MCM x Tobias Rehberger
My favourite kind of outfit shoots are those where the background is a little different to the London streets. Whilst I do love to take photos outside the gorgeous white buildings of Kensington and Mayfair, finding a photographic spot in a travel location really does fill me with so much more inspiration. Me and Alex went for a wander around the Hong Kong streets this morning, again just getting lost in the rain and working our way through a multitude of cool alleyways. Everything is so photogenic, mainly because of how graphic and illuminated everything is, making it a real treat for our travel loving eyes. It is just so different to what we're used to, in the best way possible.
As soon as we had found a spot to take some snaps, the rain set in and I don't think it has stopped showering since. But the rain and the gloomy skies only added to the ambience and feel of the photos. Everything is so busy and thriving and it can therefore be difficult to just stop and take everything in for a few moments. But when you look around, there are thousands of things to stop and stare at.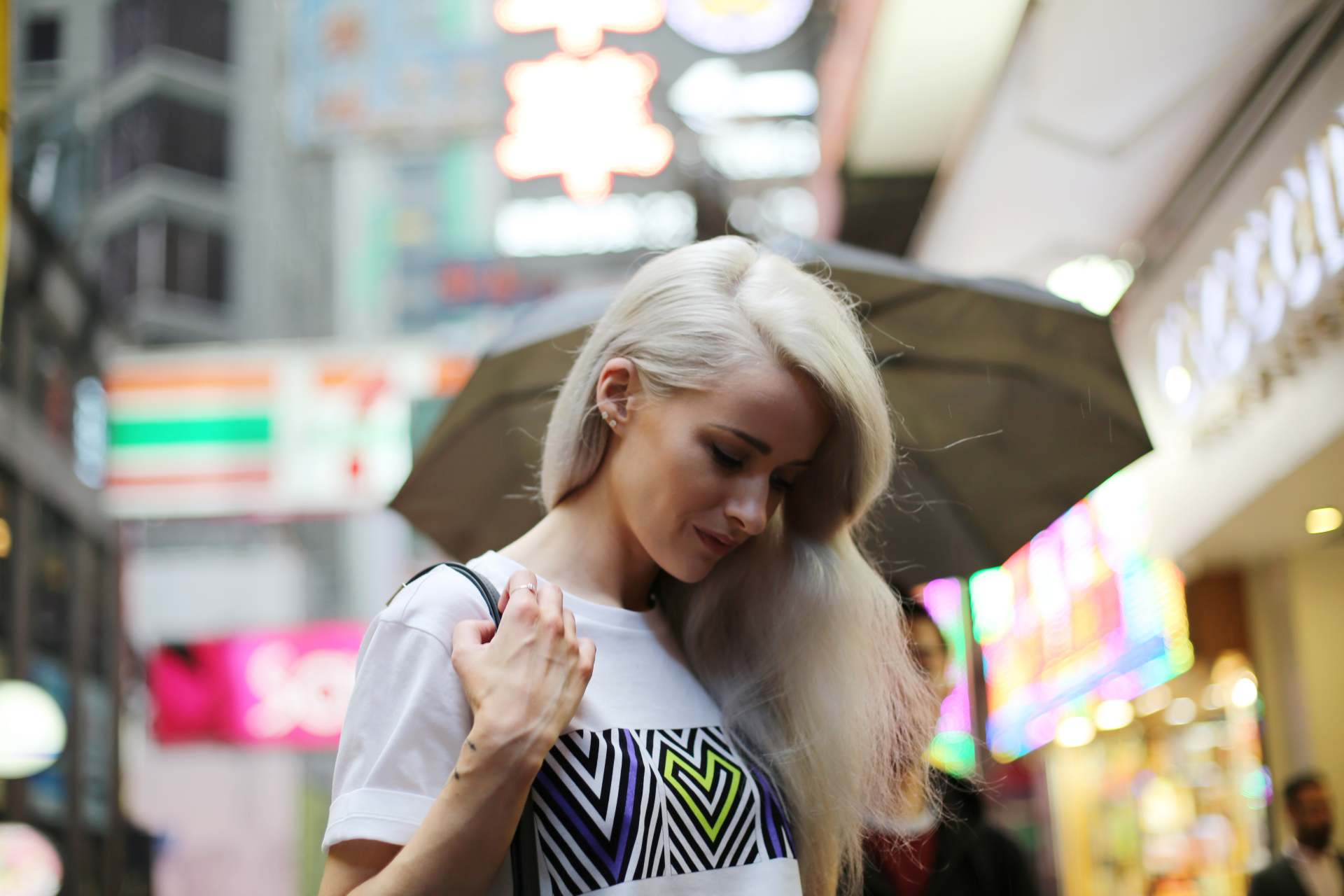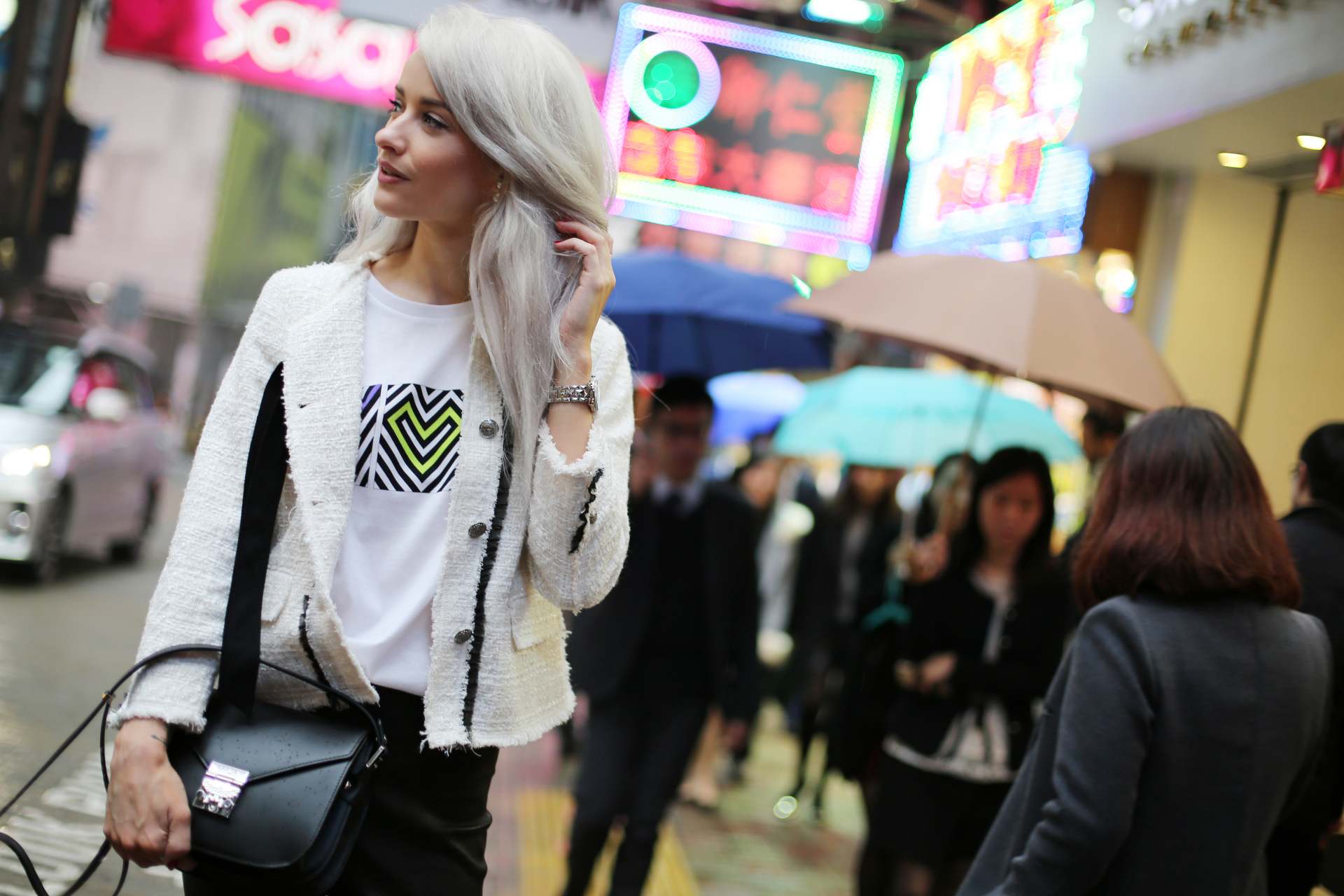 I must admit it felt so comfortable and easy to be back in a t-shirt. I haven't worn anything so easy and non-fussy in quite some time, and sometimes it's so nice to go back to the basics. This t-shirt is a little more unique than your average basic though, being custom monogrammed for yours truly with my initials in the MCM x Tobias Rehberger monogram. Make sure you read my last post about the MCM x Tobias Rehberger collection if you're unsure what I'm talking about here! But the team at MCM kindly had this customised for me with the bold, graphic print! I figured I would style it up with some other easy pieces to form a full, MCM inspired outfit.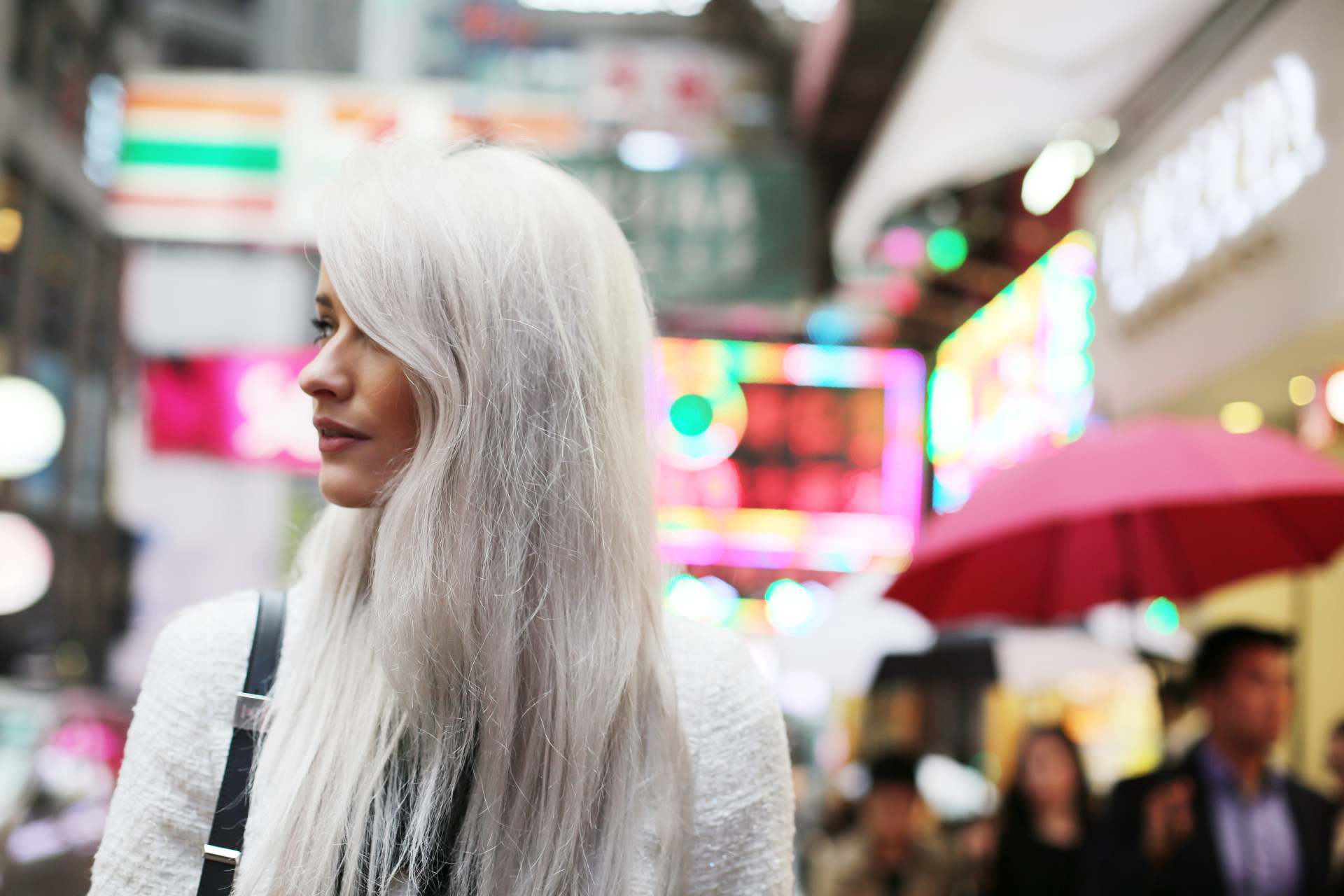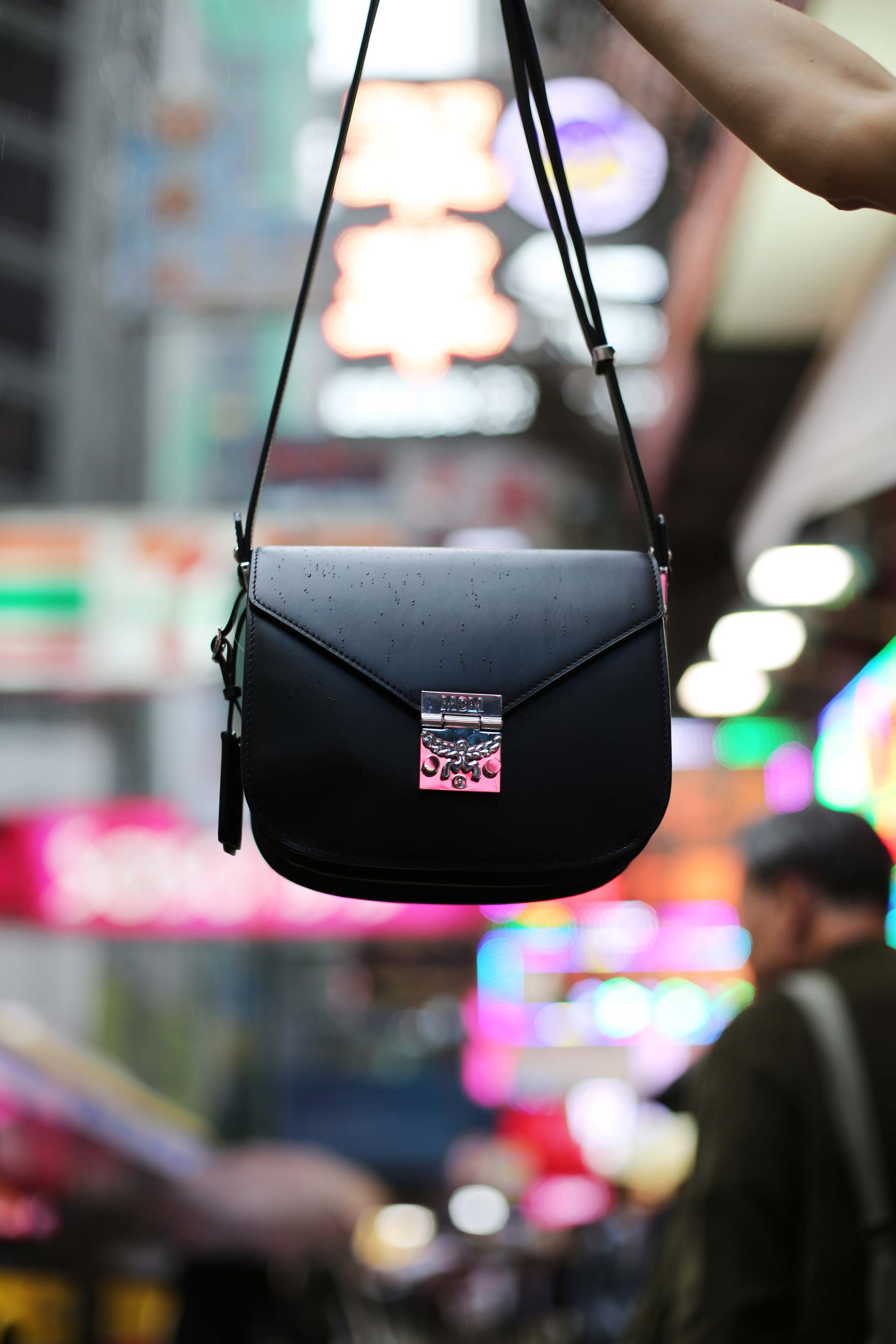 You might recognise this cute cross body bag from my previous post. This one is the larger size however, which I must admit is much easier to fit everything inside. The smaller version of the bag, whilst cute and great if you're after something that fits just a few small items, the larger size can actually fit my iPhone 6+, bonus!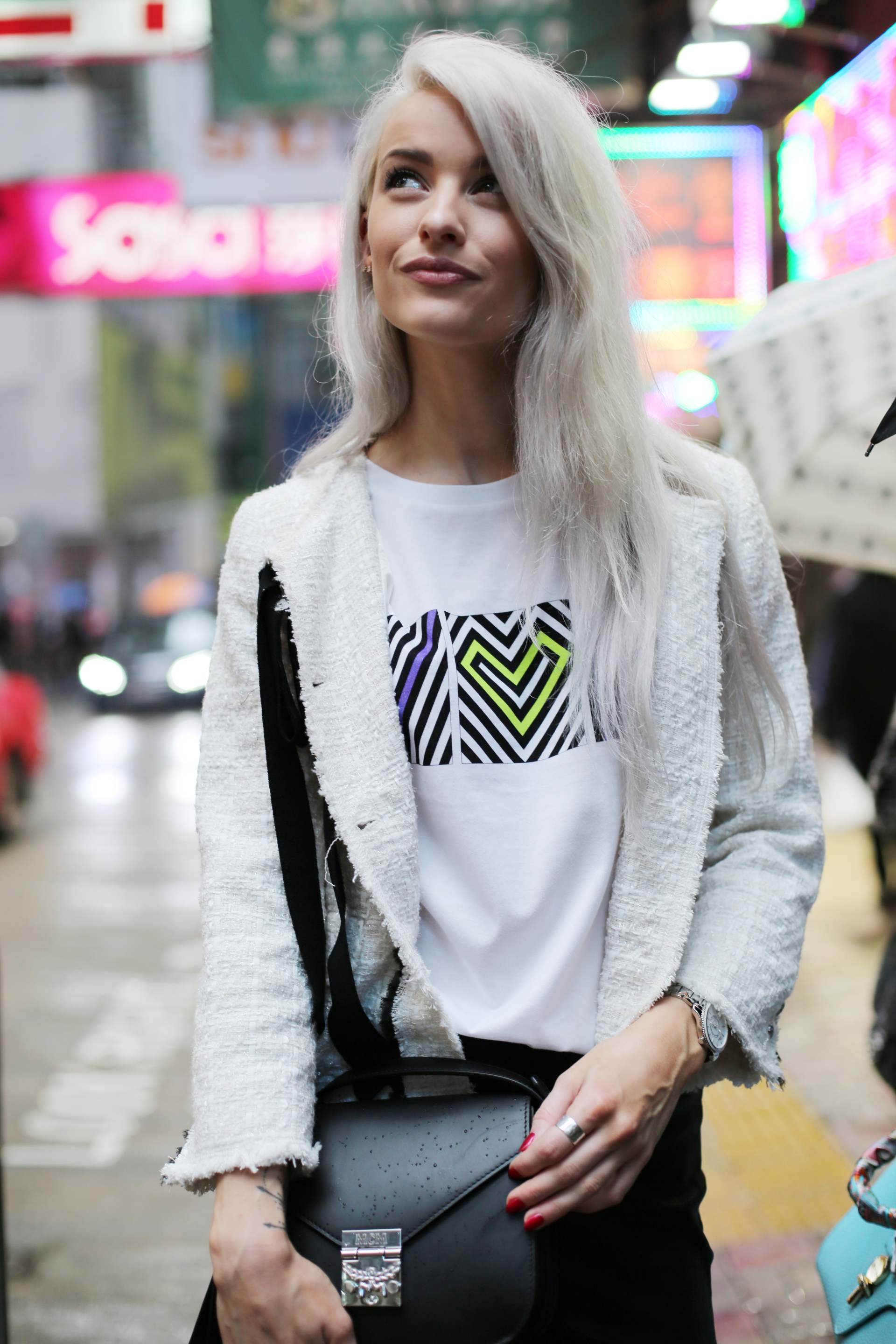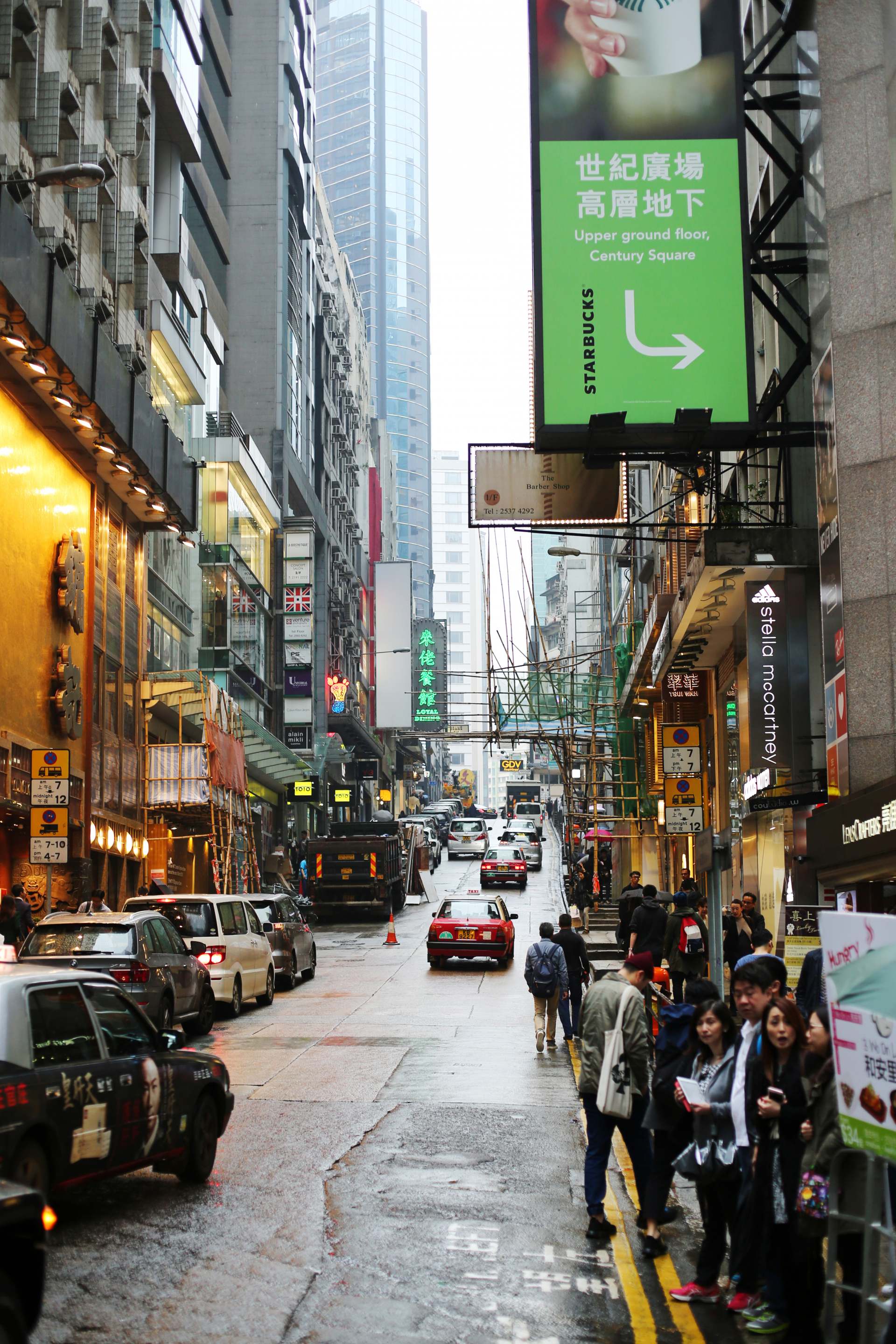 Unfortunately the brand are not selling these monogrammed tees, I just got very lucky. But, they do have a monogram application on the site, which allows you to input your initials and create your own monogram! Pretty cool, huh! I figured I'd have a play again and create another monogram style, this time with my middle initial. It just made me realise how similar my initials are to MCM (VCM).
Have a look back at my last post on the MCM X Tobias Rehberger Artist Collaboration for a little more context on why I'm spending a few days in Hong Kong! And stay tuned for another post tomorrow where I can bring you all of the photos and behind the scenes from tonight's launch party in the centre of Hong Kong! The MCM Flagship is hosting a huge Tobias Rehberger Art Installation for the collaboration and is throwing a launch party to celebrate, and I cannot wait to see everything!
This post is a Paid for Advertorial in sponsored collaboration with MCM.
Sign up here for a weekly catch up of everything Inthefrow