Paris
Parisian Parties and Dior Poison Girl
My life has been a whirlwind of experiences recently, and this might be the one to top them all. One morning last month I found myself on the Eurostar, making my way over to Paris with the brand that has stolen my heart recently. Dior had invited me to Paris to experience the Dior Poison Girl Launch Party; their newest scent to join their array of beautiful fragrances. And I was the lucky lady chosen to join them. I could not have been more excited.
Poison Girl is a rich, powerful and alluring scent, fit for the lady who is discovering her love of Dior. It has sweet and warm notes of vanilla, mixed with sweet rose and tonka bean, for feminine yet sensuous notes. I adore rich, evening inspired scents and this has certainly joined my collection as a new favourite. Whilst the name suggests a younger audience for the fragrance, I truly imagine this being popular for those into their mid 30's. It is fun, flirty and sexy and not too sickly sweet.
Dior made sure my whole experience was Dior centric, staying in the Plaza Athenee Hotel fitted with a luxury Dior spa, dressing me in the Dior Cruise Collection and ensuring I had enough beauty products and Poison Girl perfumes to make myself look and smell my best…
This post is a paid for advertorial in sponsored collaboration with Dior.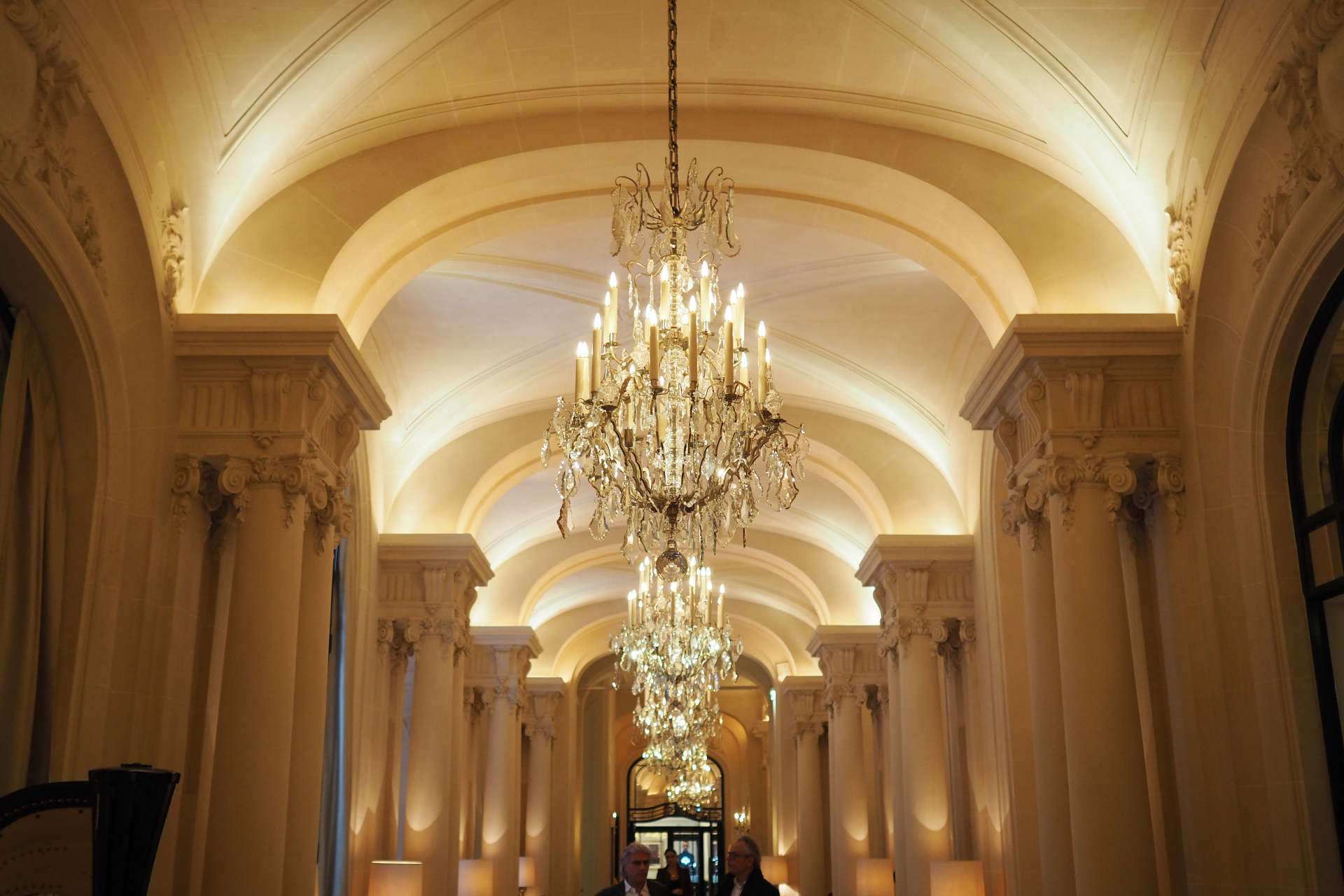 On board the Eurostar, whizzing through the Channel Tunnel to bring us out in France within the hour, we started off the morning excited about what the evening event would hold. I had picked out a Dior Cruise Collection outfit and could not wait to try it on when we got to the hotel. We made our way into the beautiful and premium Plaza Athenee and up to our Parisian Chic bedrooms. My suite for the night was pink and cream with a balcony overlooking a courtyard in the centre of the hotel. The bed was enormous and definitely could have slept three of me. And the marble bathroom was absolutely divine. I set to unpacking and hanging up my Dior evening ensemble.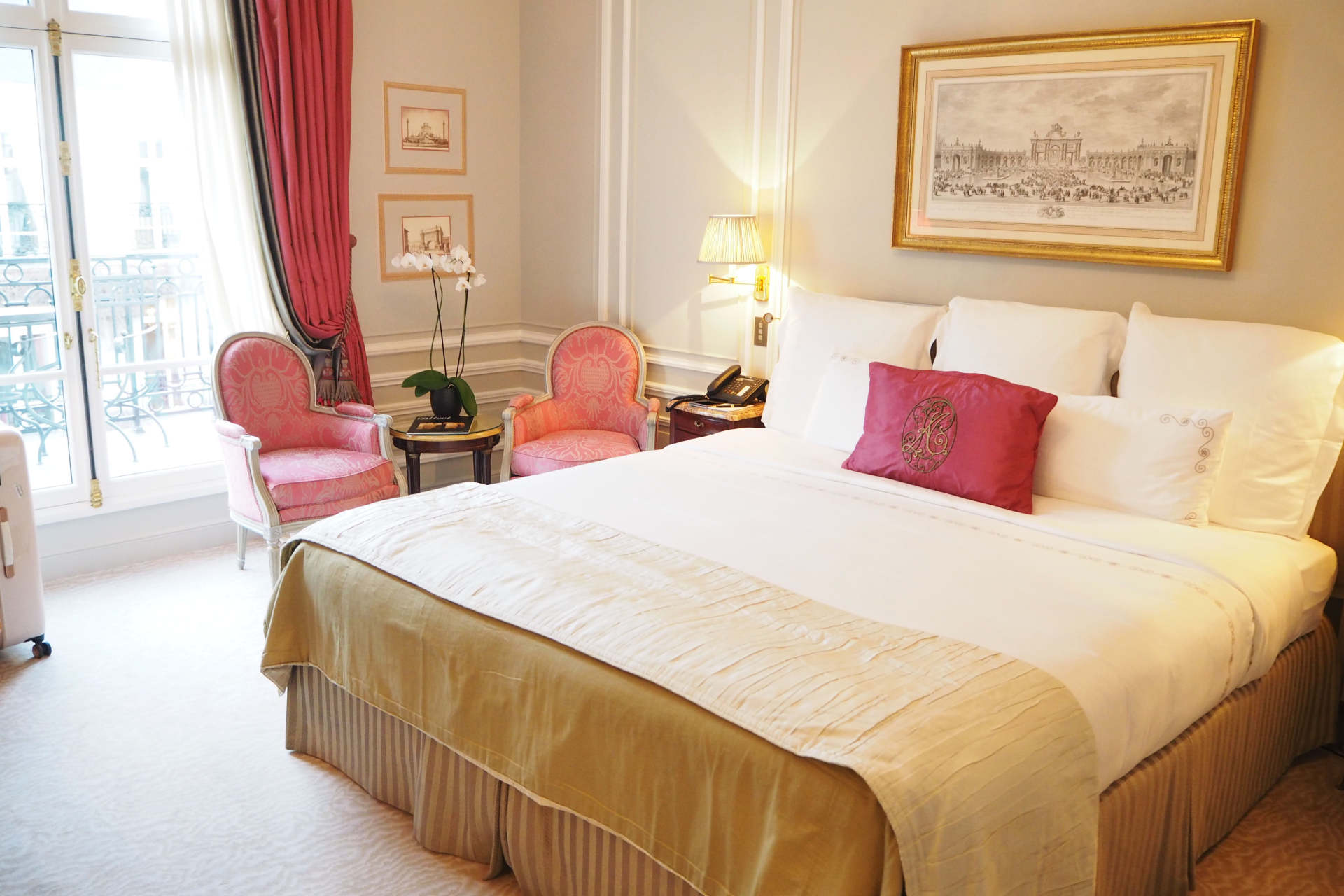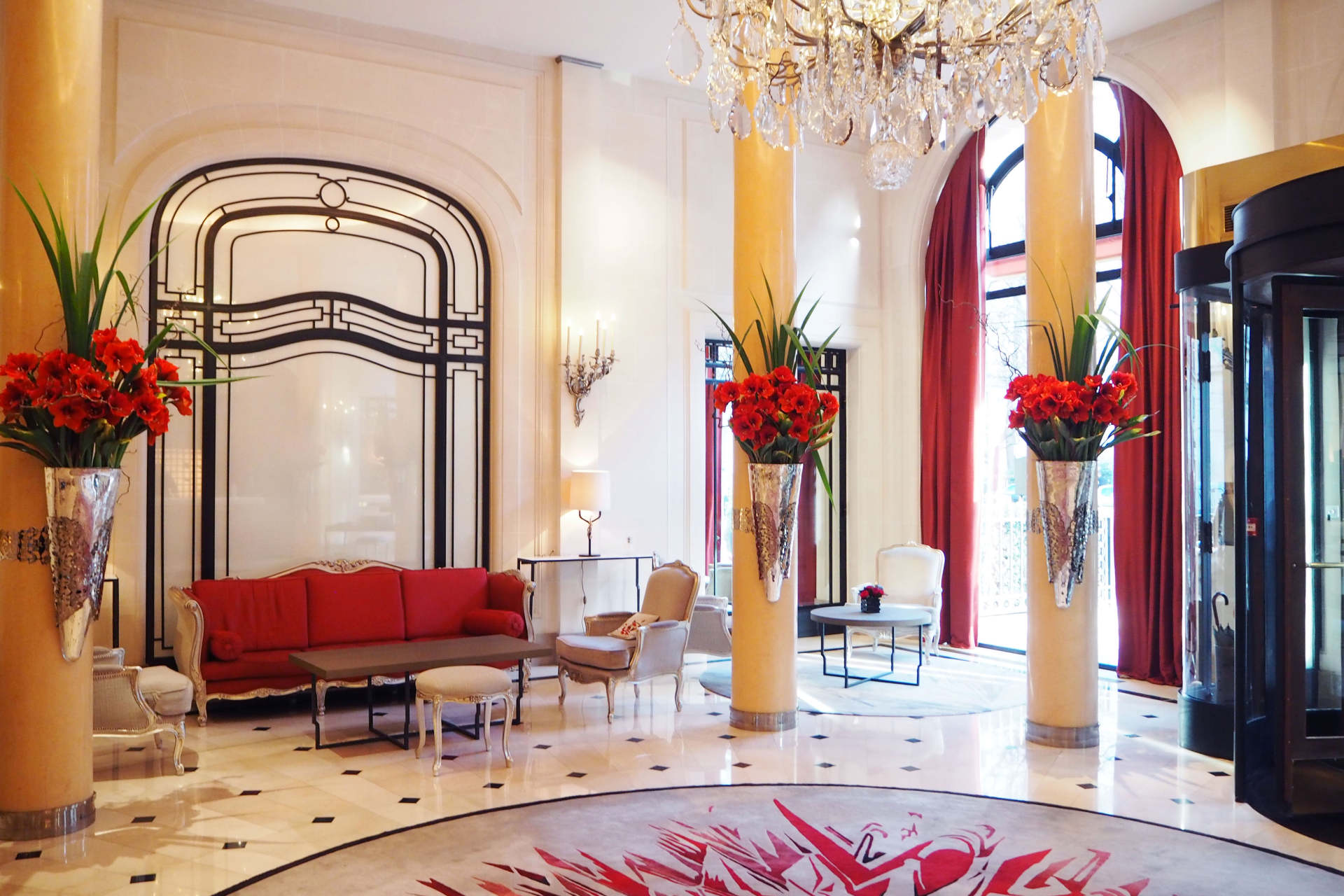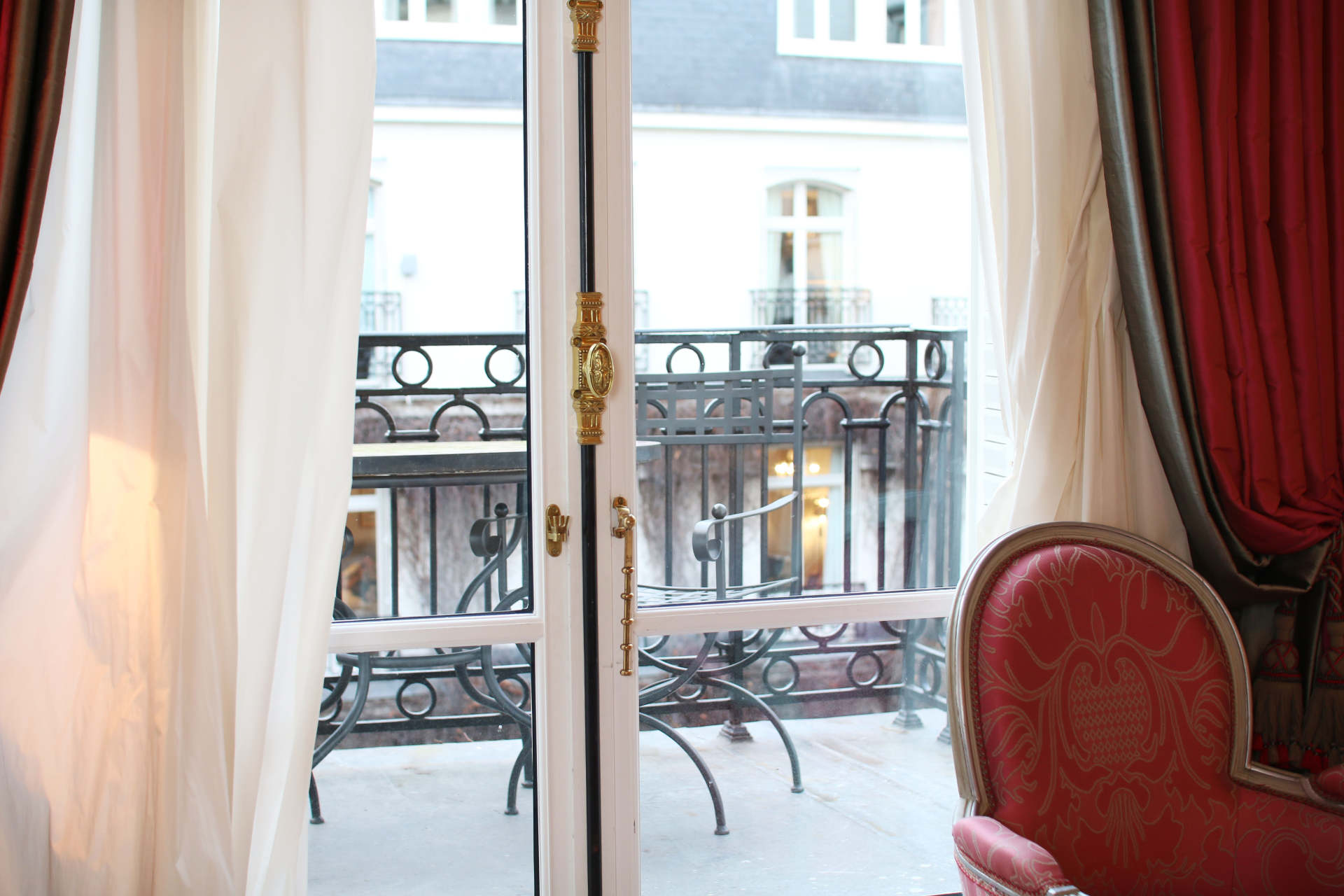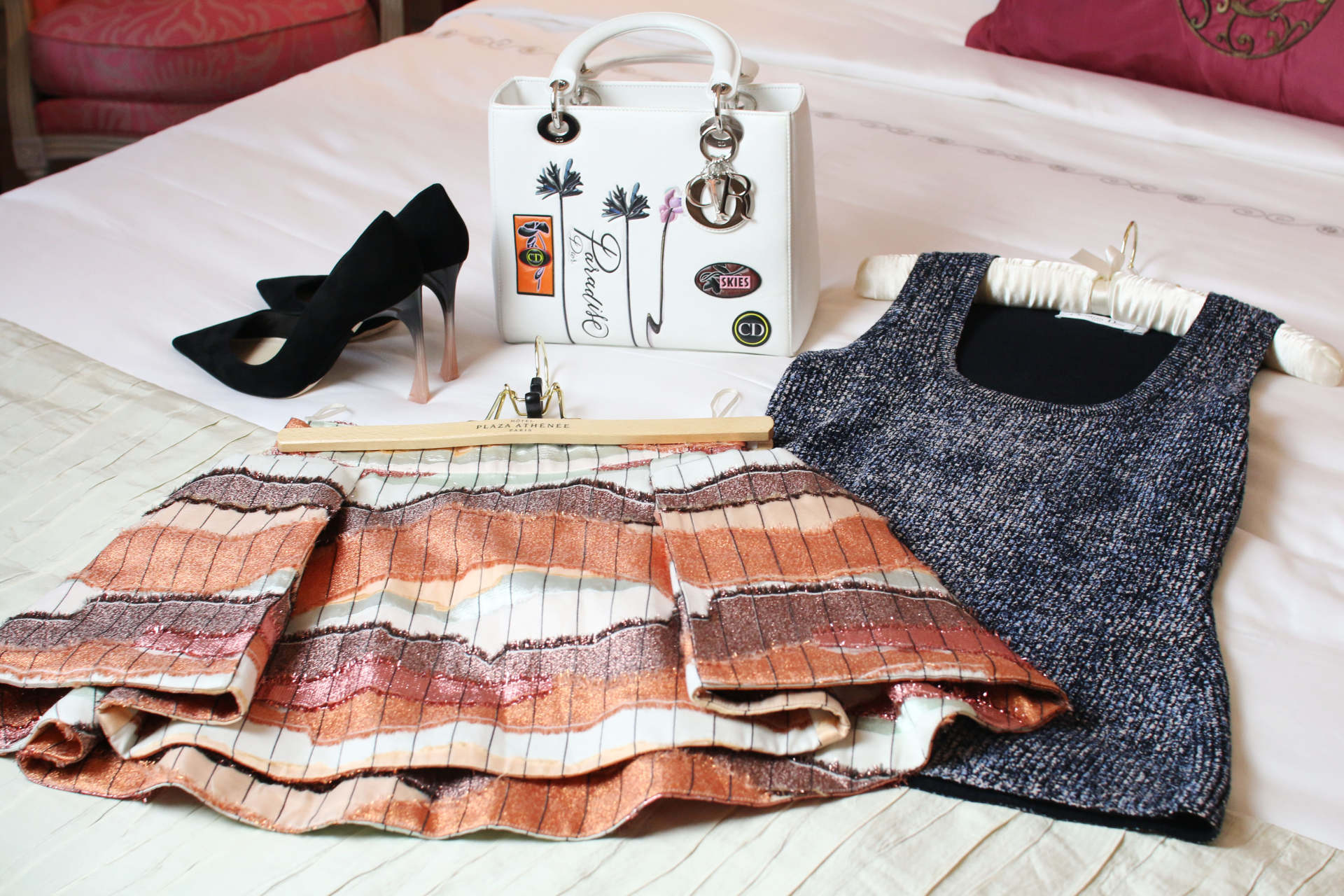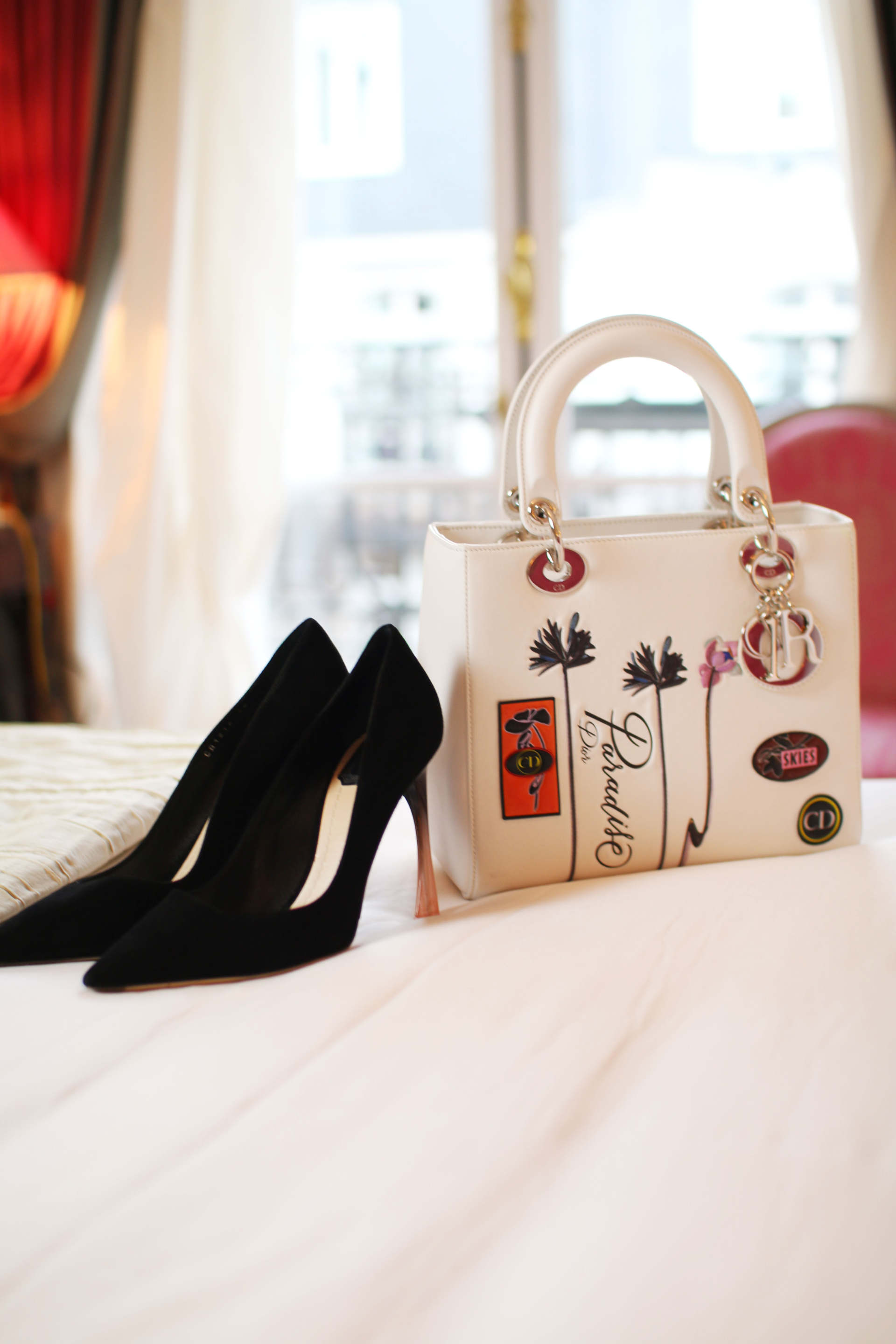 I placed my outfit onto the silk hangers and made sure the colour combination and fit would be right for the event. And of course it was perfect. I had chosen a metallic woven vest top, in a thick and luxurious fabric and wore it with the skirt that Dior had paired it with on the runway. I loved the combination of colours, with the skirt integrating metallic threads and panelling all over, tying in perfectly with the metallic threads in the top. The shoes were kept simple and classic in black suede with a baby pink gradient heel, tying in the darker colours with the top. And finally a Dior Cruise Collection tote, in either Lady Dior white or Diorissimo black, and I had the choice of which was more suited for my outfit. I decided on the Lady Dior Cruise Tote in white, to add some more colour and brightness to the finished ensemble. What a total dream!
After travelling to Paris, I wanted to freshen up my makeup completely, so I went through my whole skincare regime. Firstly removing my eye makeup with the Dior Instant Eye Makeup Remover. I've added this to my list of removers that really get the job done. I wiped away my mascara and eyeliner plus a little bit of the foundation base on the my face. Then I moved onto the Dior Foaming Cleanser, adding this onto a cotton pad and wiping away all of the product on my skin. I always make sure to get right into the hair line and down my neck too. And finally, the Dior Purifying Toner to ensure all of the products were removed and my skin was refreshed and prepped for makeup.
I felt a luxurious bath was in order to start off my evening prep, so I filled the tub and poured in the beautiful Dior Miss Dior Shower Gel. Lots of bubbles and warm water later and I was in, out, and coating my legs in the Dior Miss Dior Body Milk. The smell of both is absolutely beautiful, and whilst I knew I wasn't using Miss Dior as my fragrance that evening, it didn't hurt for my body to smell absolutely beautiful. I robed up and set to my makeup for the evening!
I made a start on my makeup. I decided between the two new Dior Varnishes in Metal Montaigne and Ruban; opting for the pretty shimmering pink of the latter. I started by prepping the skin with the Dior Hydra Life Pro Youth Creme; a lightweight and nourishing day cream which created a wonderfully moisturised base for makeup. I added a touch of the Dior Capture Totale Dream Skin over the top for its light reflecting and youthful properties, which really melts into the skin and evens out the skin tone.
As I was going to be out for the evening, eating, drinking and dancing, I applied the Diorskin Forever Primer to my T Zone for a long-lasting finish. For my undereyes, I applied the Dior Fix It Concealer in light directly onto the skin, and Diorskin Forever Fluid Foundation onto my cheeks and forehead, before blending both products with the Dior Backstage Blender. This just kept the coverage light and even.
For my lips, I applied my favourite Dior Addict Lip Glow to prep the lips for lipstick application. For a beautiful pink flush, the Diorskin Rosy Glow Blush is a wonderful product. It reacts to your skins temperature to give you a pretty pink glow, so only a sweep is necessary. And to my cheekbones, the stunning Diorskin Nude Air Glowing Gardens Highlight, which I feel may be a touch rare to find now. But have a peek at your local Dior counter, as this is truly beautiful!
For the eyes, I used all five colours from the Dior 5 Colours Eye Palette in Smoky Design, using the white to highlight, greys to smoke out the look and the black cream to line my lash line. My lashes I coated in the Diorshow Mascara in Waterproof, which held my curled lashes for the evening, whilst plumping and thickening. And the finishing touch, the Dior Rouge Nude Lipstick in Swan, which could not be more of a me shade! Hydrating, easy to apply and beautiful colour pay off.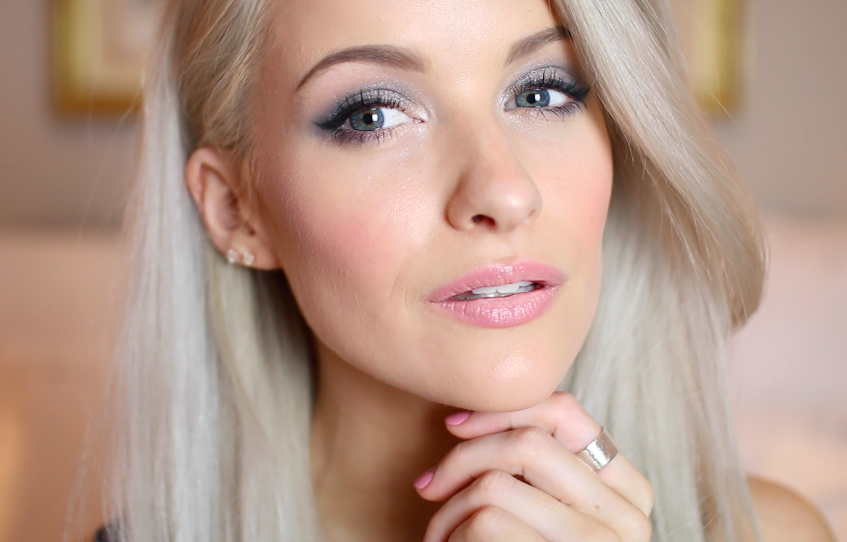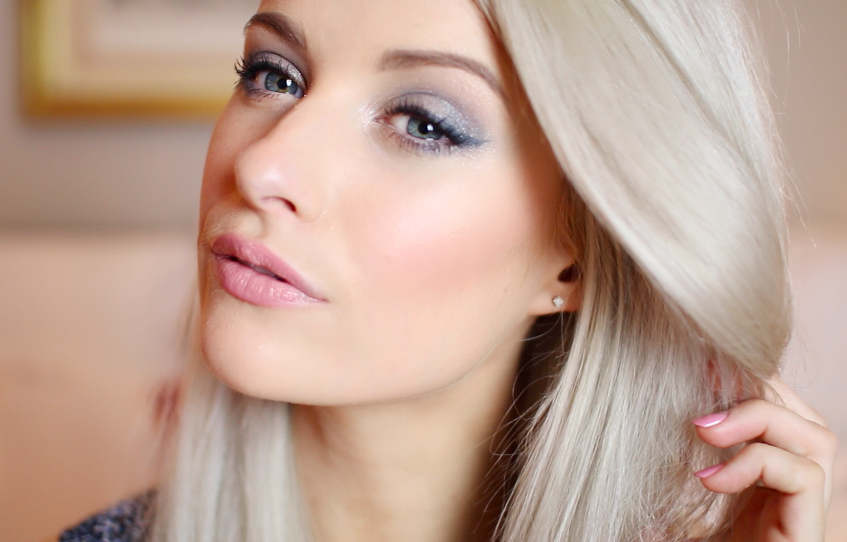 Just scroll down to the end of the post to see the list of all the makeup products used for the look! And have a watch of this video, for a full get ready with me tutorial!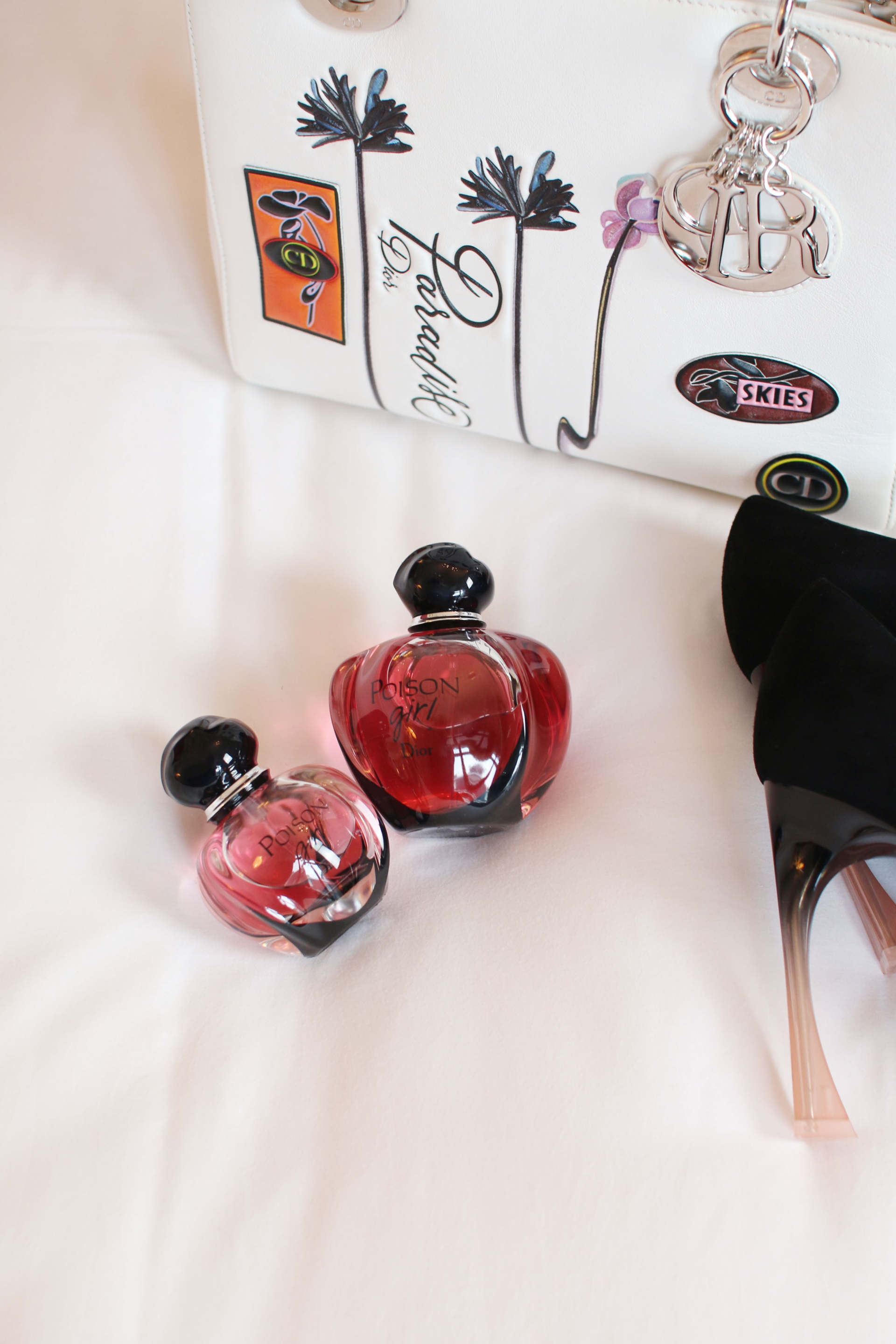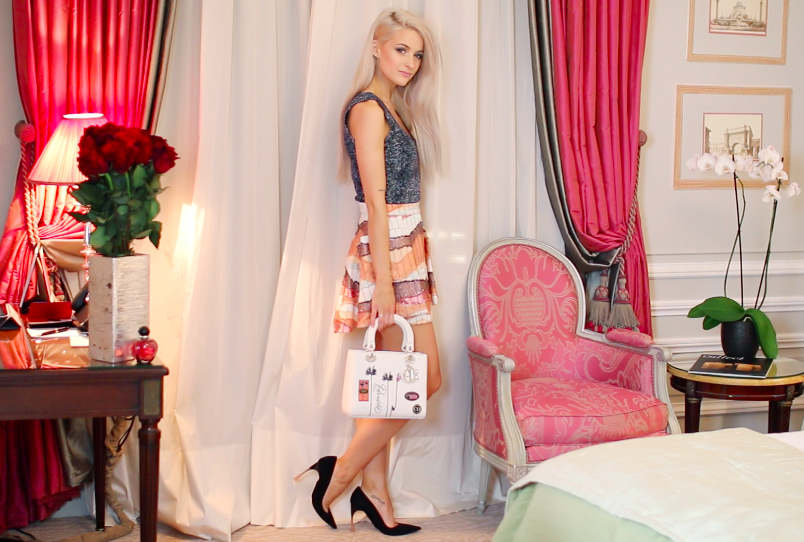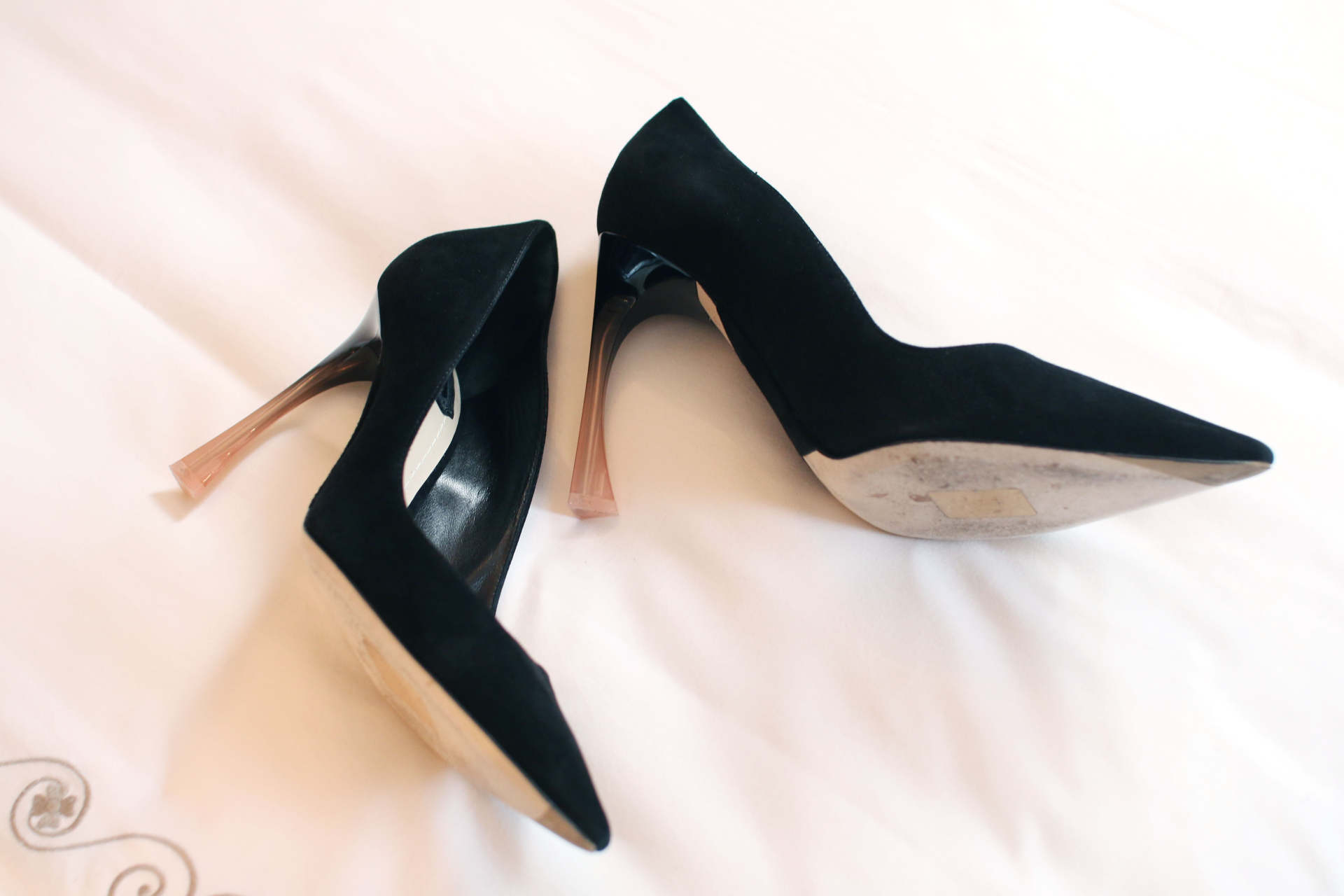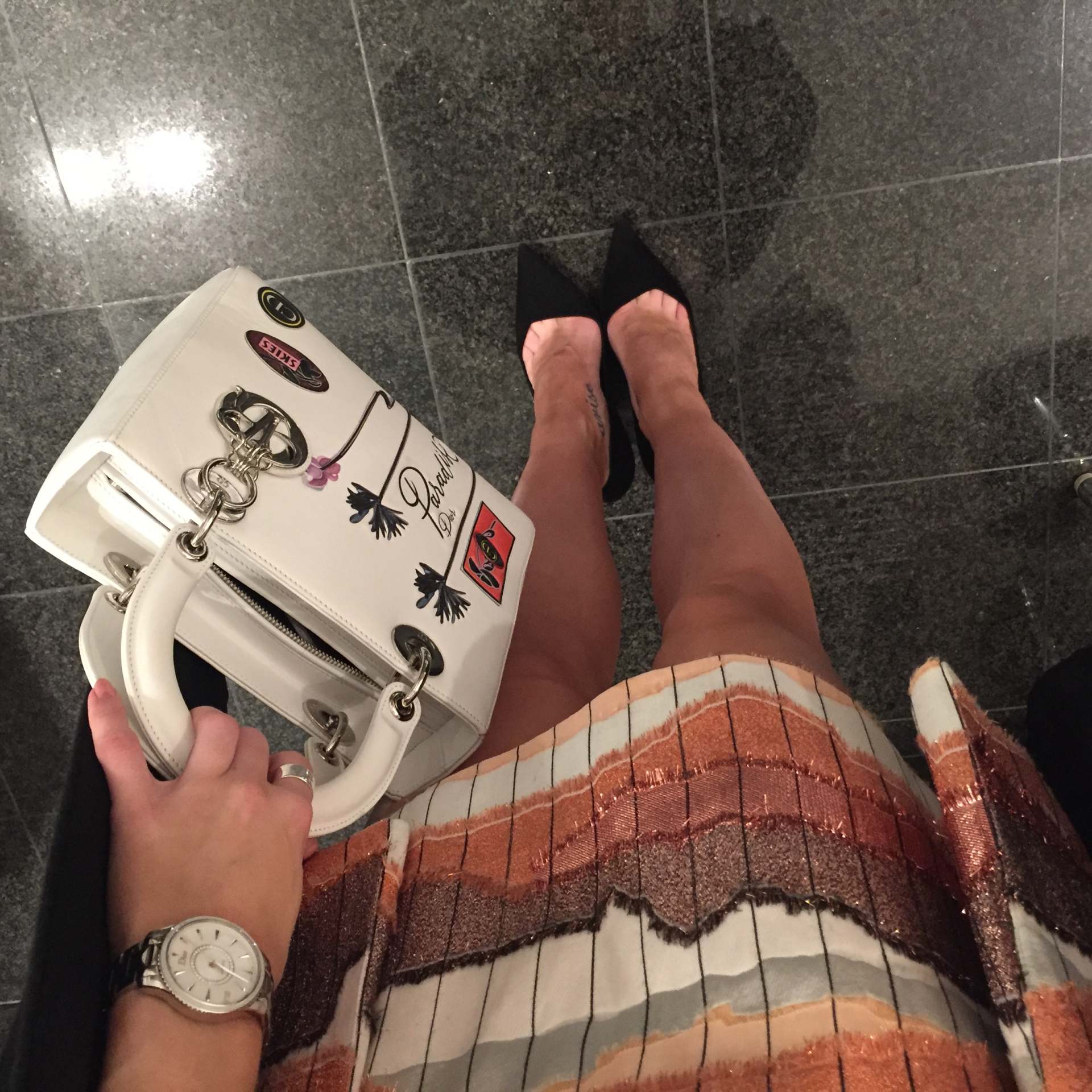 Wearing all Dior Couture, black heels, white tote, a full face of Dior Makeup (watch the video below for a full run through and demo of my look) and a spritz of Dior Poison Girl, I was ready to meet the Dior team and head over to the Party. I was told there would be a few celebrity faces appearing, plus the models from the new Poison Girl advert. Plus I was sure I would probably bump into a number of fashion bloggers that were spending time in Paris. But before that, we had a dinner to attend, a seafood restaurant date at Caviar Kaspia.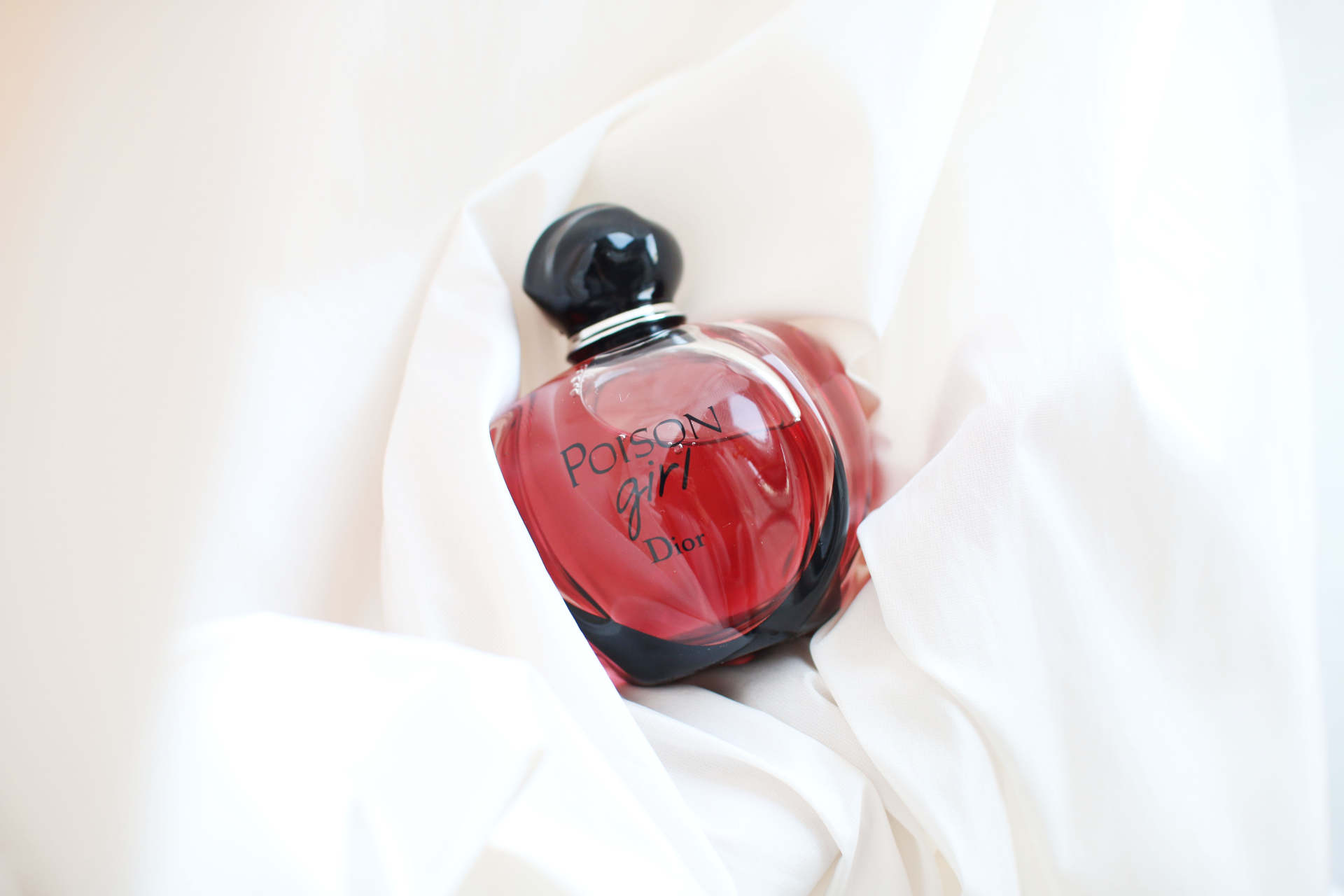 A few champagnes and Crayfish salads later (this is certainly a restaurant for fish lovers) we headed to the Dior Poison Girl party!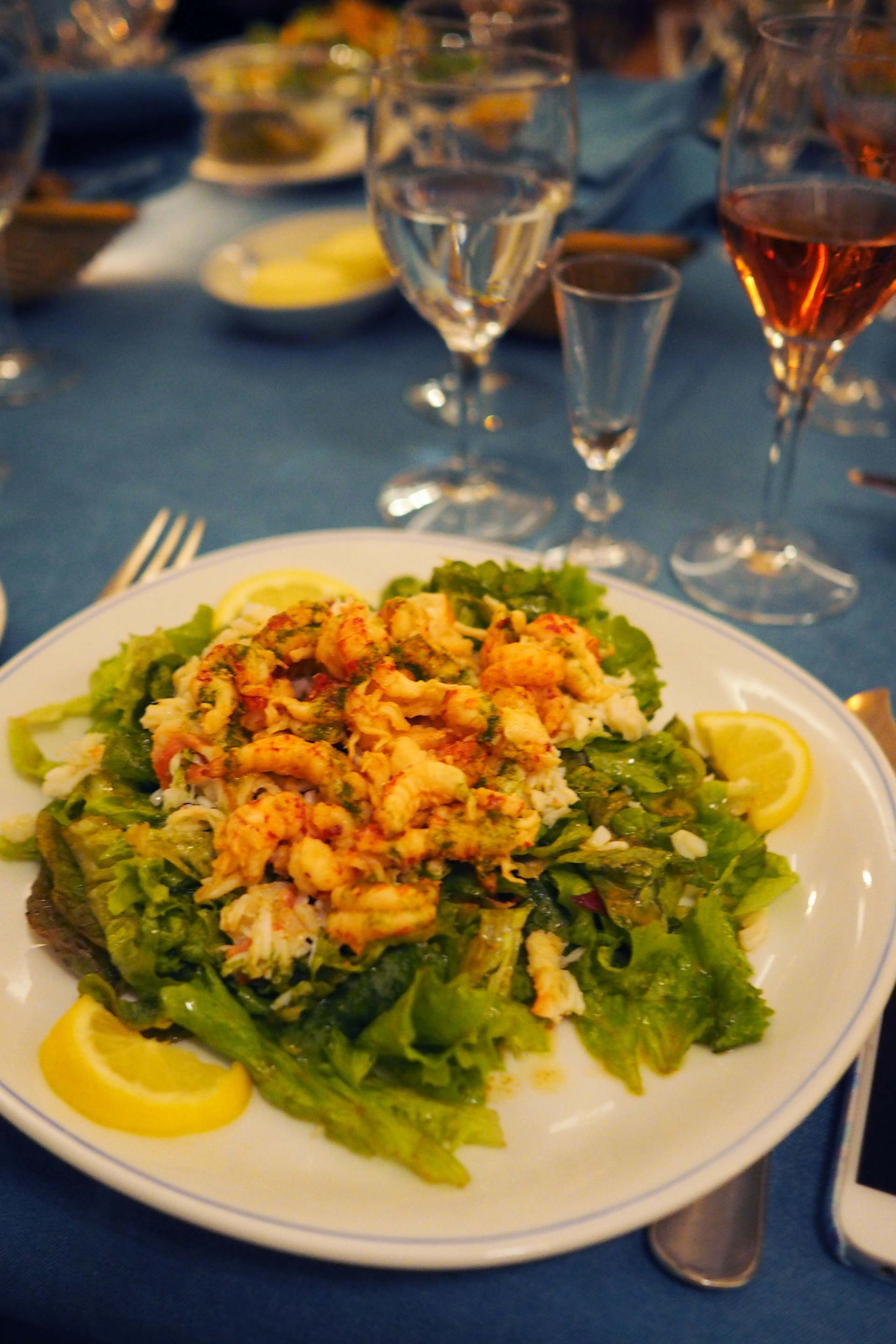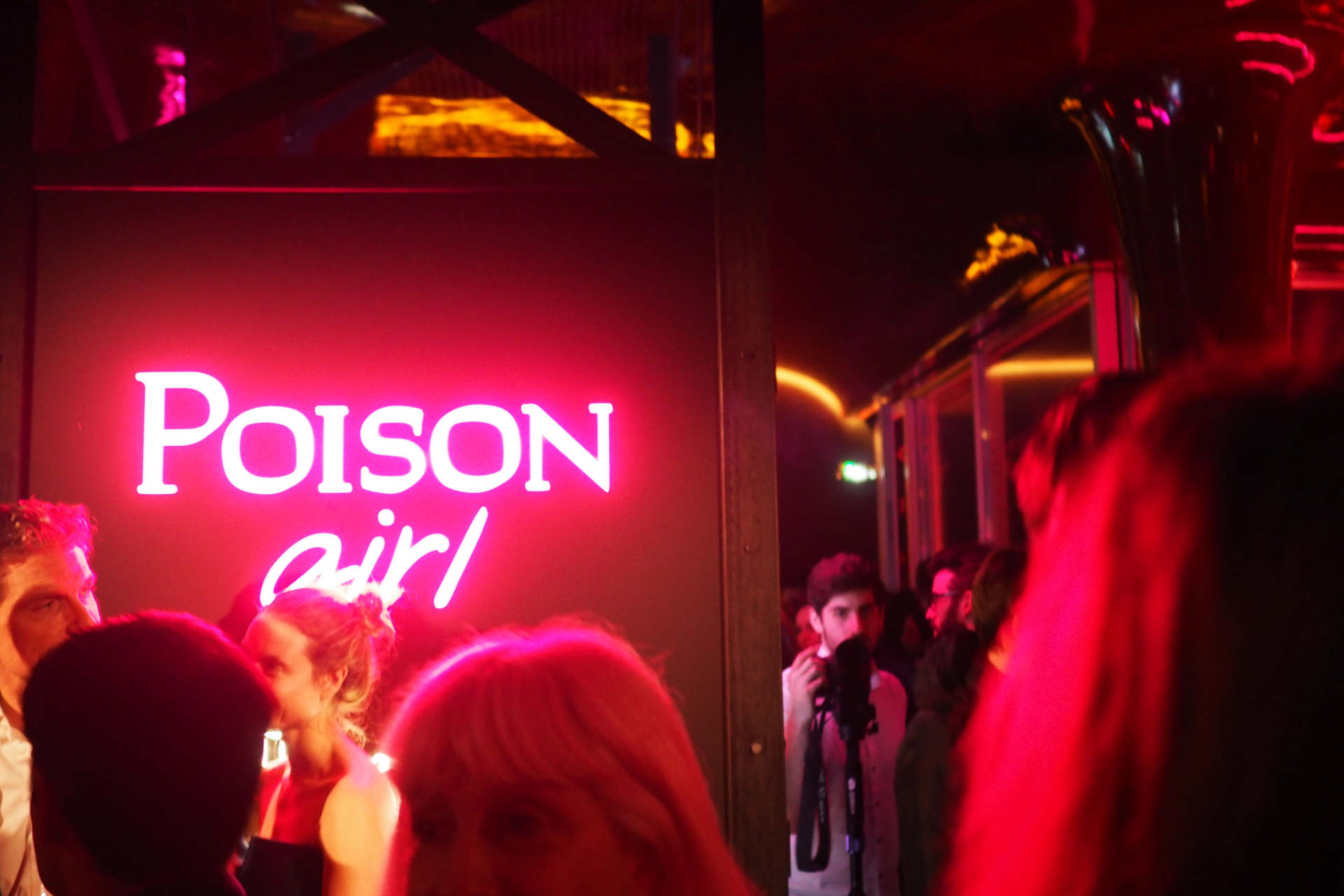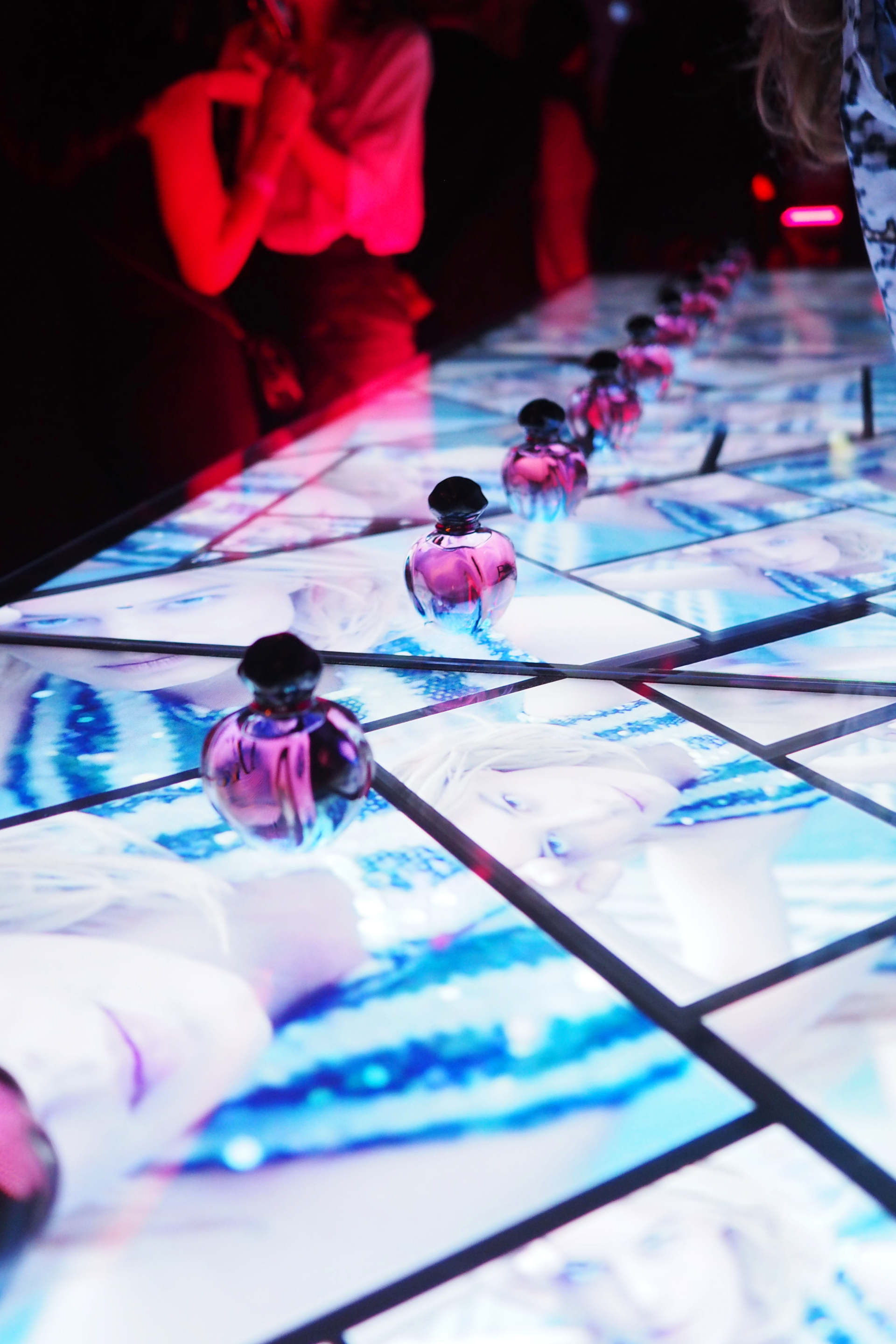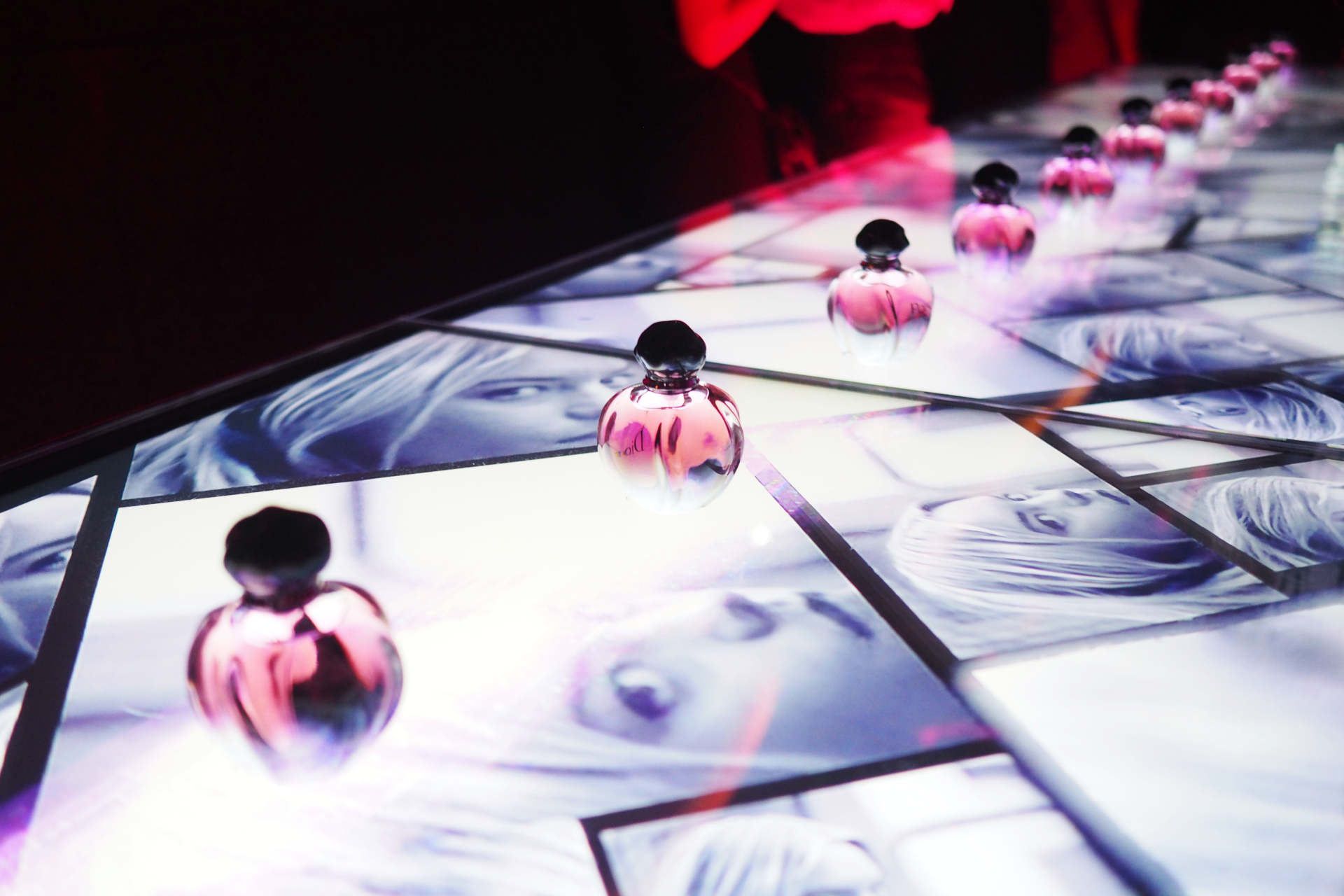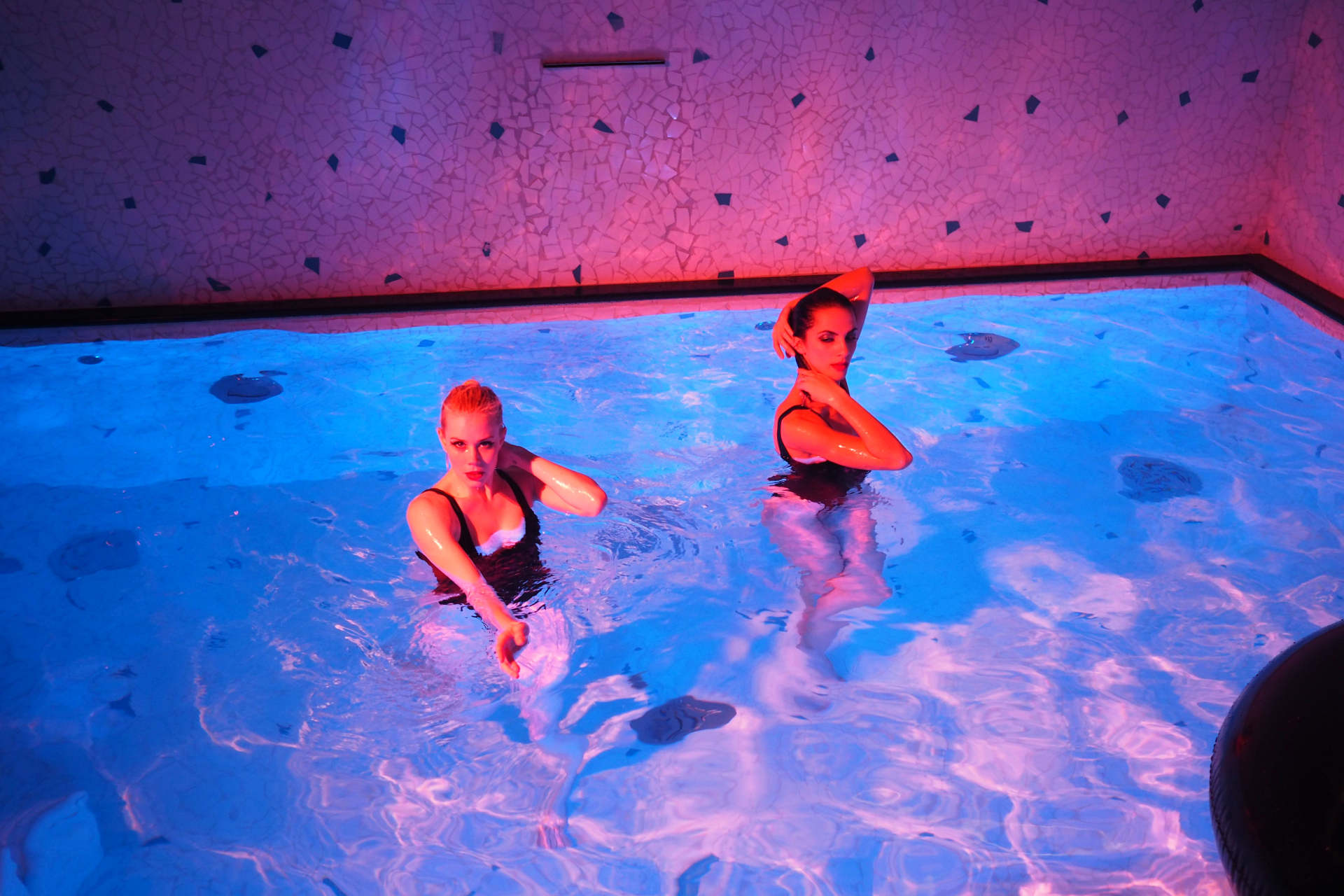 We headed into the party, bustling with party guests and a DJ set in full swing. Over two floors, there were already so many guests there, and so many more arriving. It was such a fun experience to be a part of such a private Parisian event and it took me a while just to take in everything that was happening around me. So much excitement, smiling faces and the beautiful fragrance of Dior Poison Girl in the air.
We sipped on cocktails and danced along to the DJ, whilst we watched a number of the spokesmodels dancing in the photobooth in the centre of the room. With an appearance from Owen and Luke Wilson, and a swimming pool in the basement with posing models, my night was certainly an eventful one. So much fun, and even better to be dressed head to toe in the latest collection!
We headed home, past the beautiful lights of the Eiffel Tower and made our way into the Plaza Athenee for big dreams in a very large bed.
Dior Poison Girl has launched today!! Are you tempted?
Sign up here for a weekly catch up of everything Inthefrow