London, UK
LFW A/W 16 Day 4
Moving into the fourth day of the five day week, starting with one of my favourite presentations every season, Sophia Webster. I adore Sophia's imagination and creativity when it comes to shoe design, and the recognisability of her shoe style is what makes her so loved and admired. Whilst last season, the collection was so fun and coral/mermaid inspired, this season I was so glad to still see so much colour and vibrancy.
After the presentation, I headed over to watch the Burberry show, which you can read all about in my previous post. Of course that was a huge highlight and an experience I will not forget, but only added to making this my favourite day of the week!
Following Burberry, a dinner with my wonderful photographer Amber Rose and a few cab rides, I arrived in Westminster for the Peter Pilotto show, another favourite from last year. The designers always use colour and fabrics in such a creative and familiar way, creating a collection you would immediately  recognise. This year being no different.
And finally, onto the Joseph show in hopes of spotting some key pieces for my Autumn Wardrobe!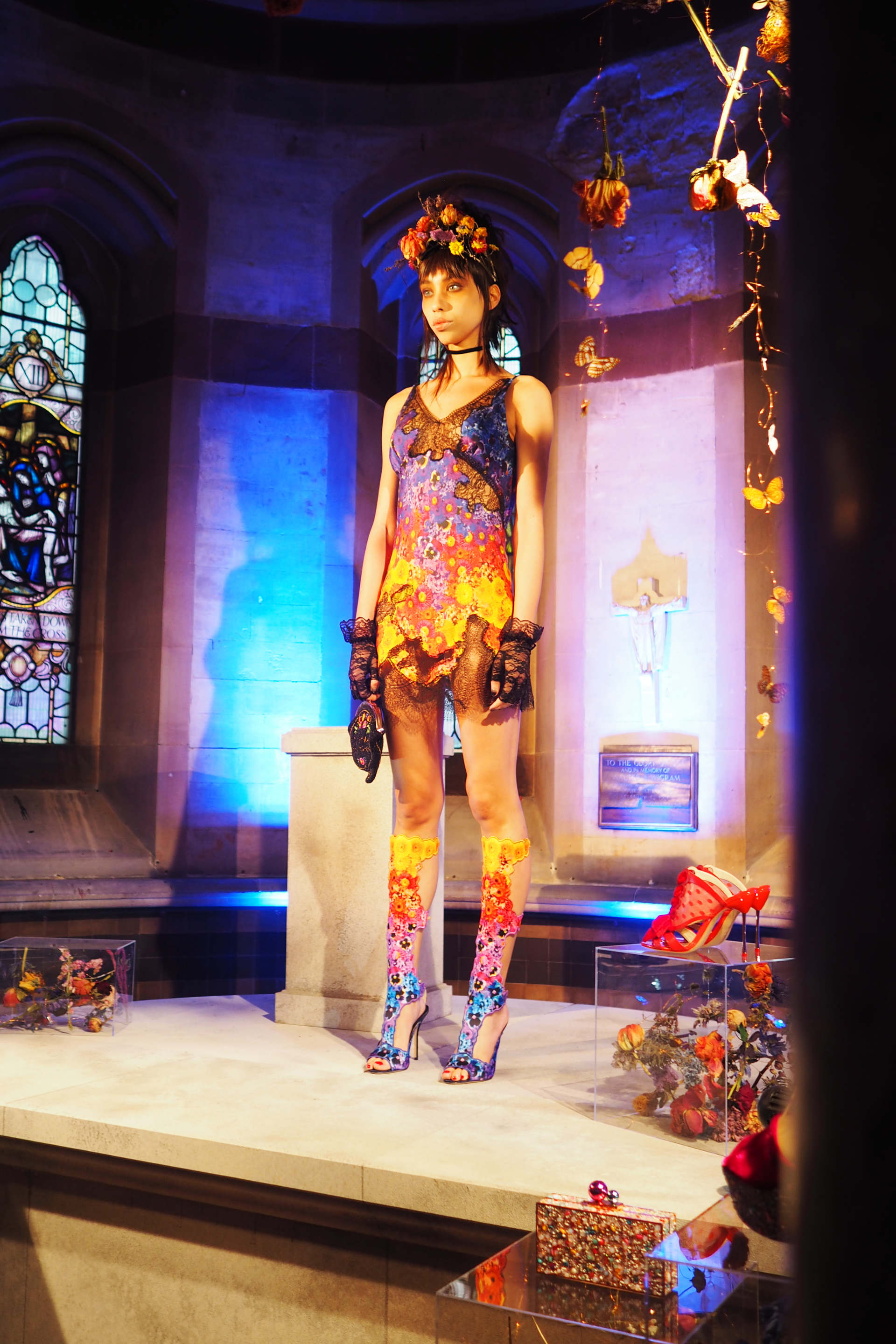 Set inside the Chapel of St Barnabas in Soho, the location only added to the ambience and theming of the Sophia Webster presentation. With the models dressed in gothic wedding gowns and lacy funeral attire, it appeared as though the theme was inspired by ceremonies with a new and twisted interpretation. The use of lace and lacy rose patterns, often seen on the frills and bodies of wedding gowns, were instead designed in gothic black and golds. And I have to mention the wonderful white lace peep toe boots on the 'bride.'
Yet there was still so much colour and metallics as you would expect from this beautiful shoe brand. Colourful poppy patterns in multi colours were worked into peep toes ankle boots and knee highs. Whilst bright metallic patent fabrics were worked into pointed toe stilettos, strappy ankle heels and matching bags.
But the heels I loved the most have to be the black and white lace peep toe, lace up boot heels, with a buckle to the ankle and lace fabric to the body of the shoe. I adore this style for the current season, so continuing on the trend into Autumn suits me fine!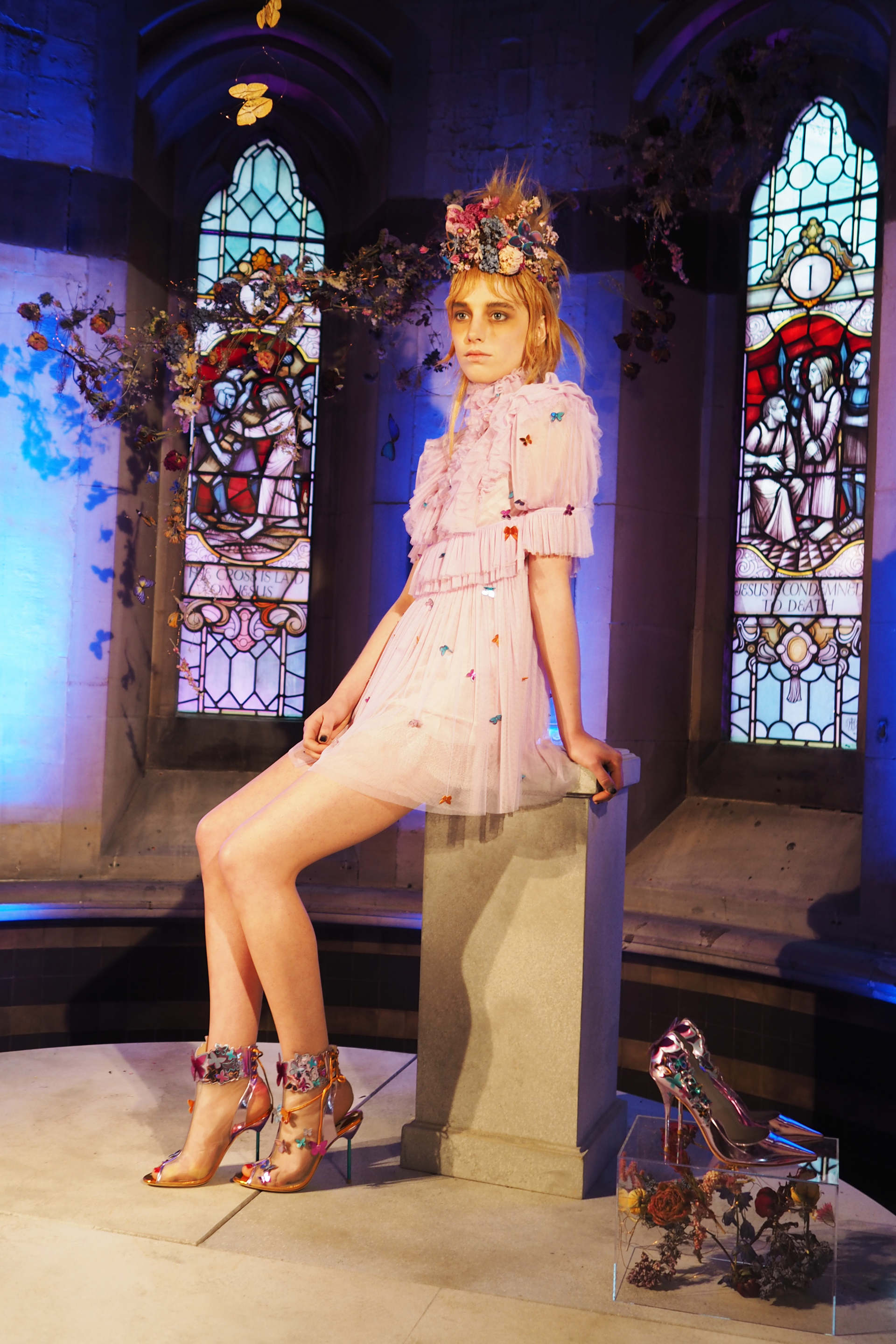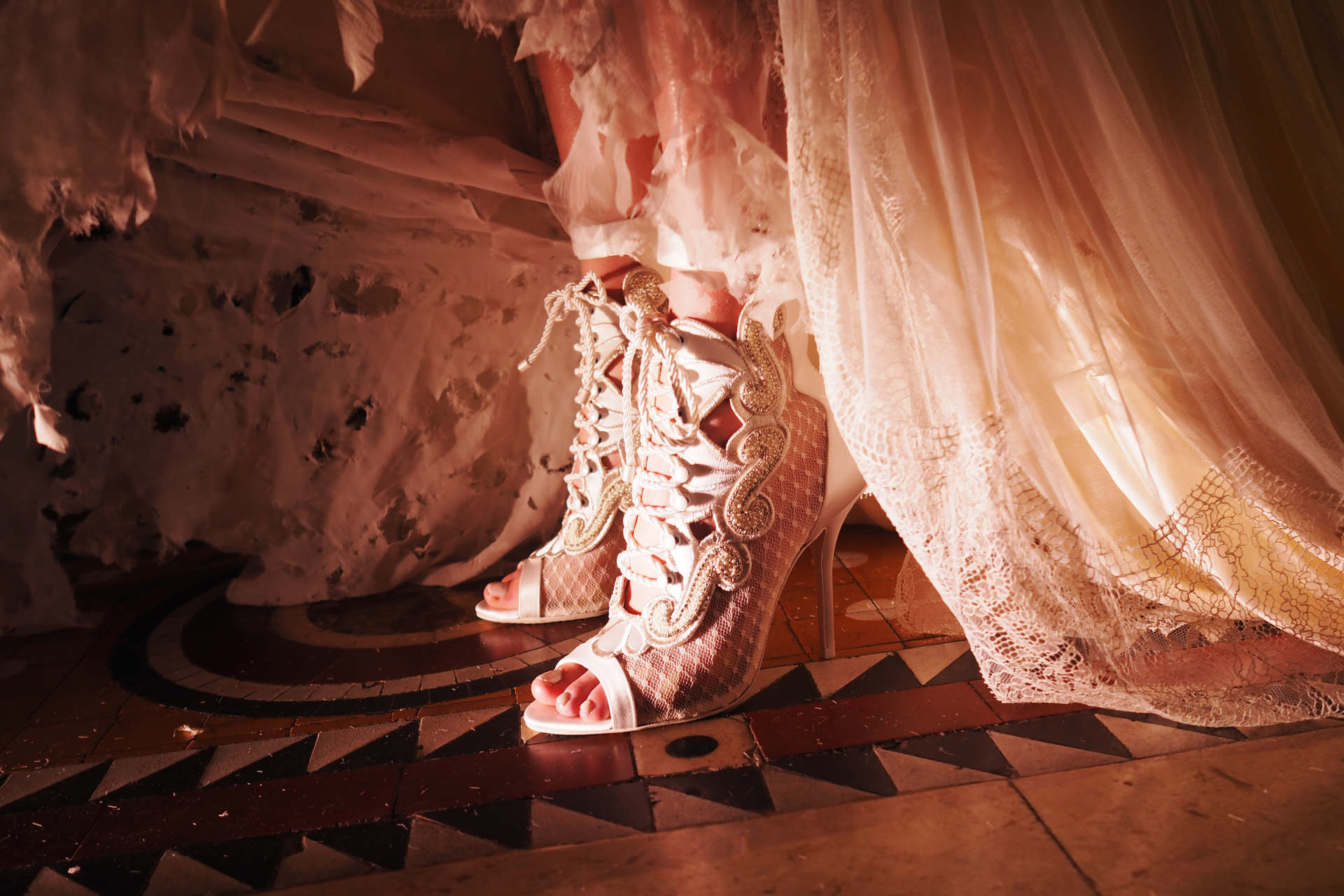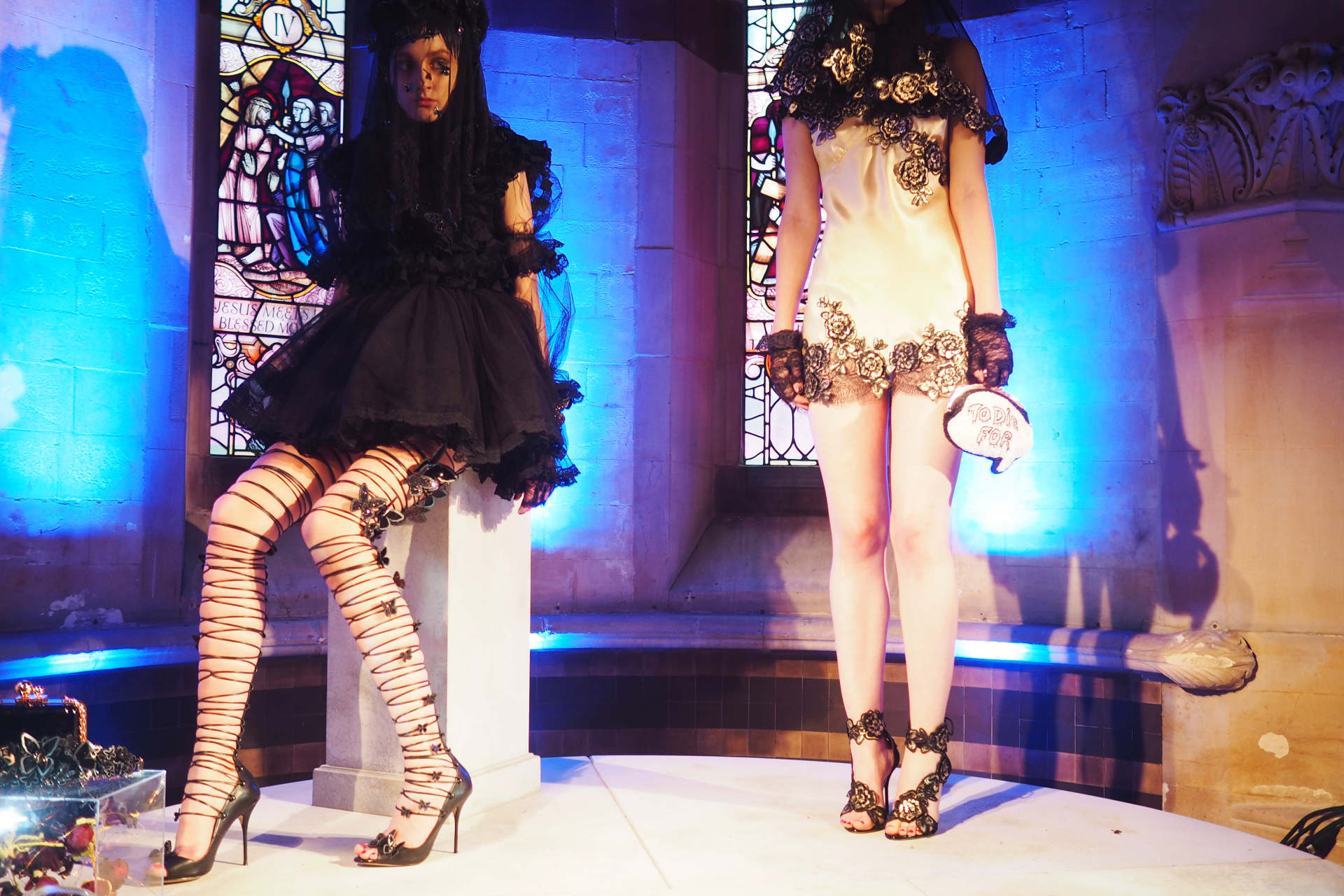 The Peter Pilotto show was one of my favourites last year. The lemon yellow and sky blue used throughout the last collection was really striking and pretty whilst also forming a really succinct and recognisable collection. And I feel that this collection only continued from that, using techniques, features and fabrics that you would immediately relate to this brand. Wonderful shapes and patterns in embellishments were worked into lacy and silky delicate fabrics and multi-coloured threads were woven and knitted into striking jumpers and trims. But for the Autumn season, the brand also introduced oversized teddy-bear fabric coats and maxi length statement jackets that looked super warm and cosy.
There were so many designs and styles in this collection that will sell out so quickly come Autumn, for just how striking and special they are. Some of the dresses will be perfect for extra special events and the suede boots with metal strap details will be a style I expect to see a lot of come the end of summer!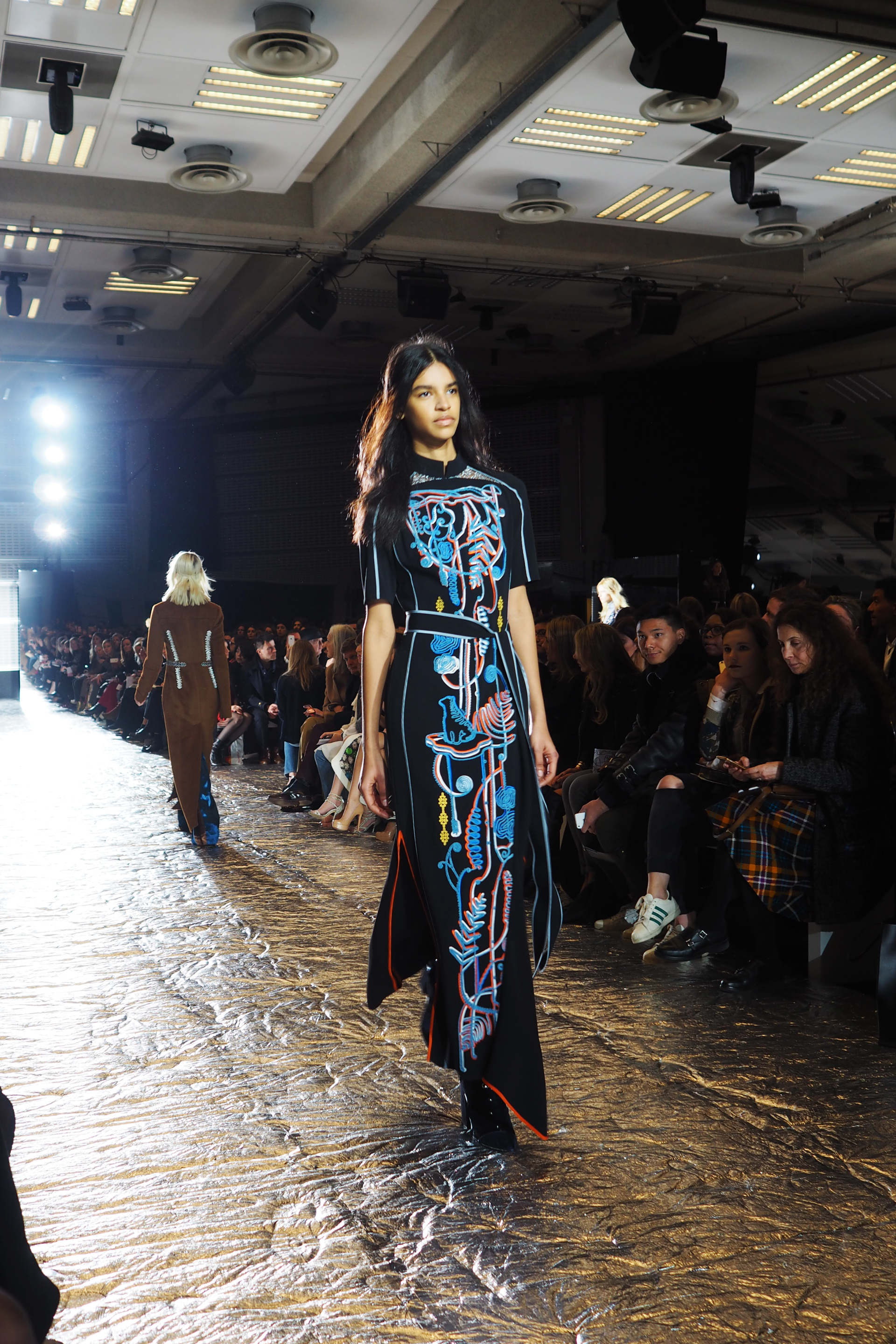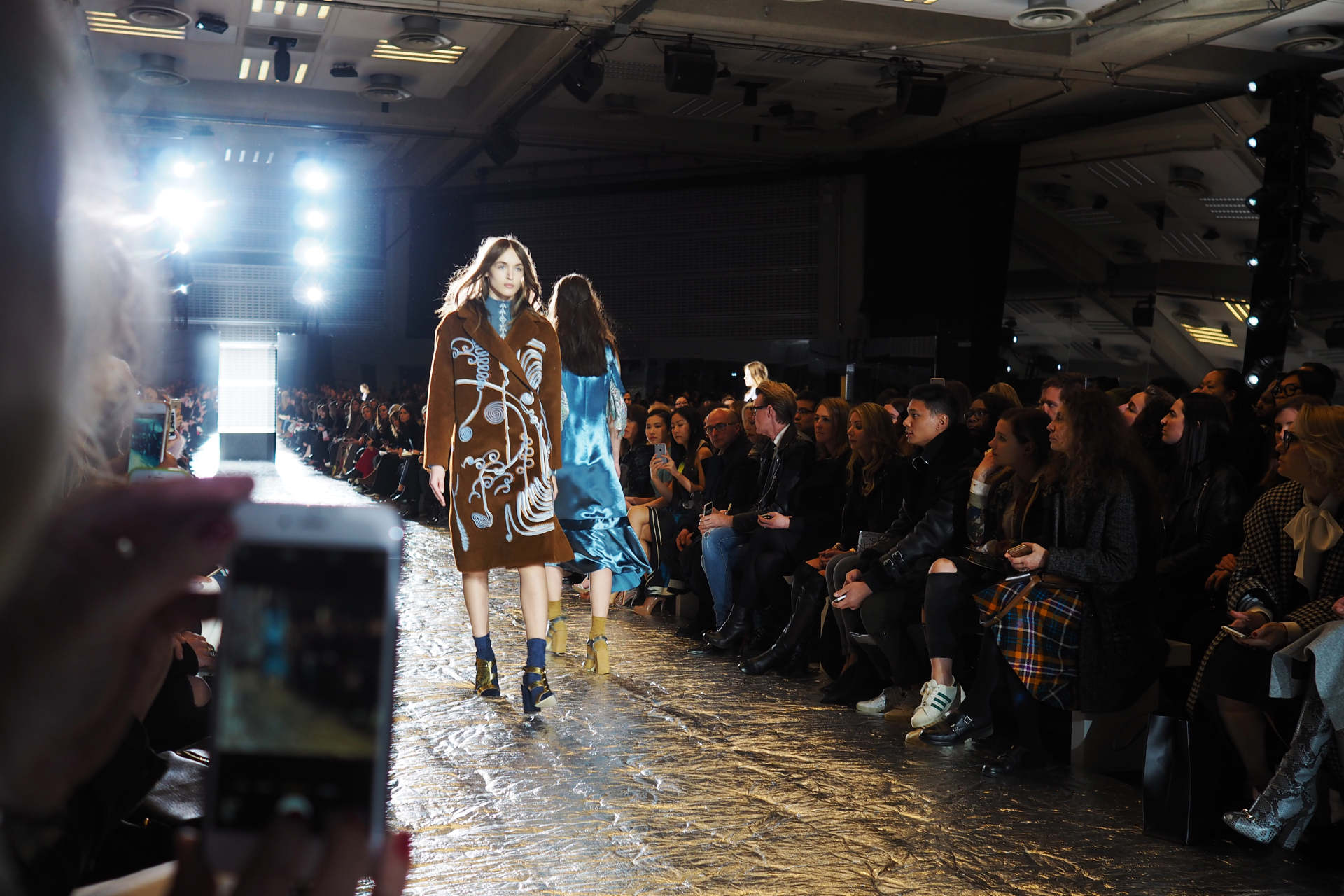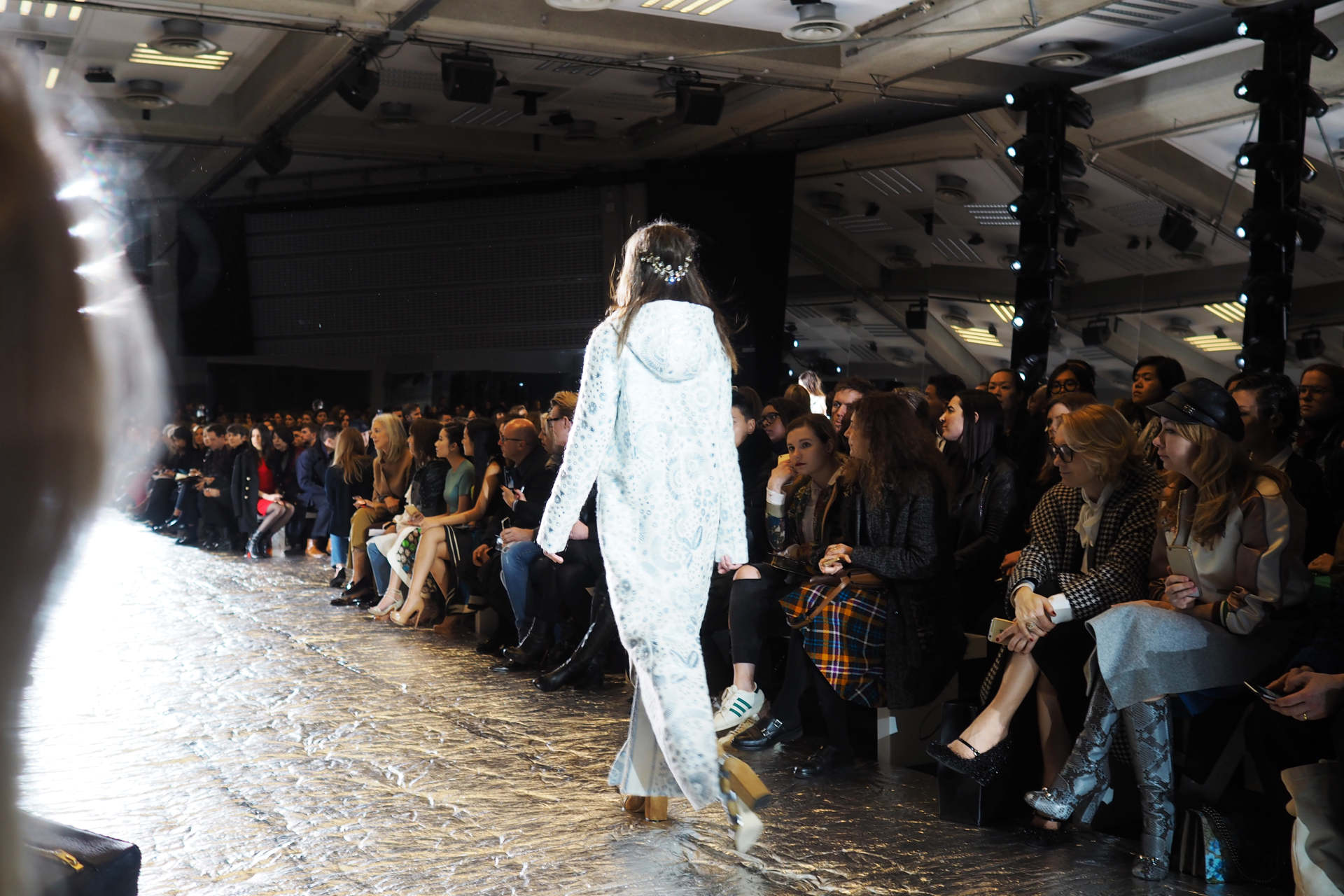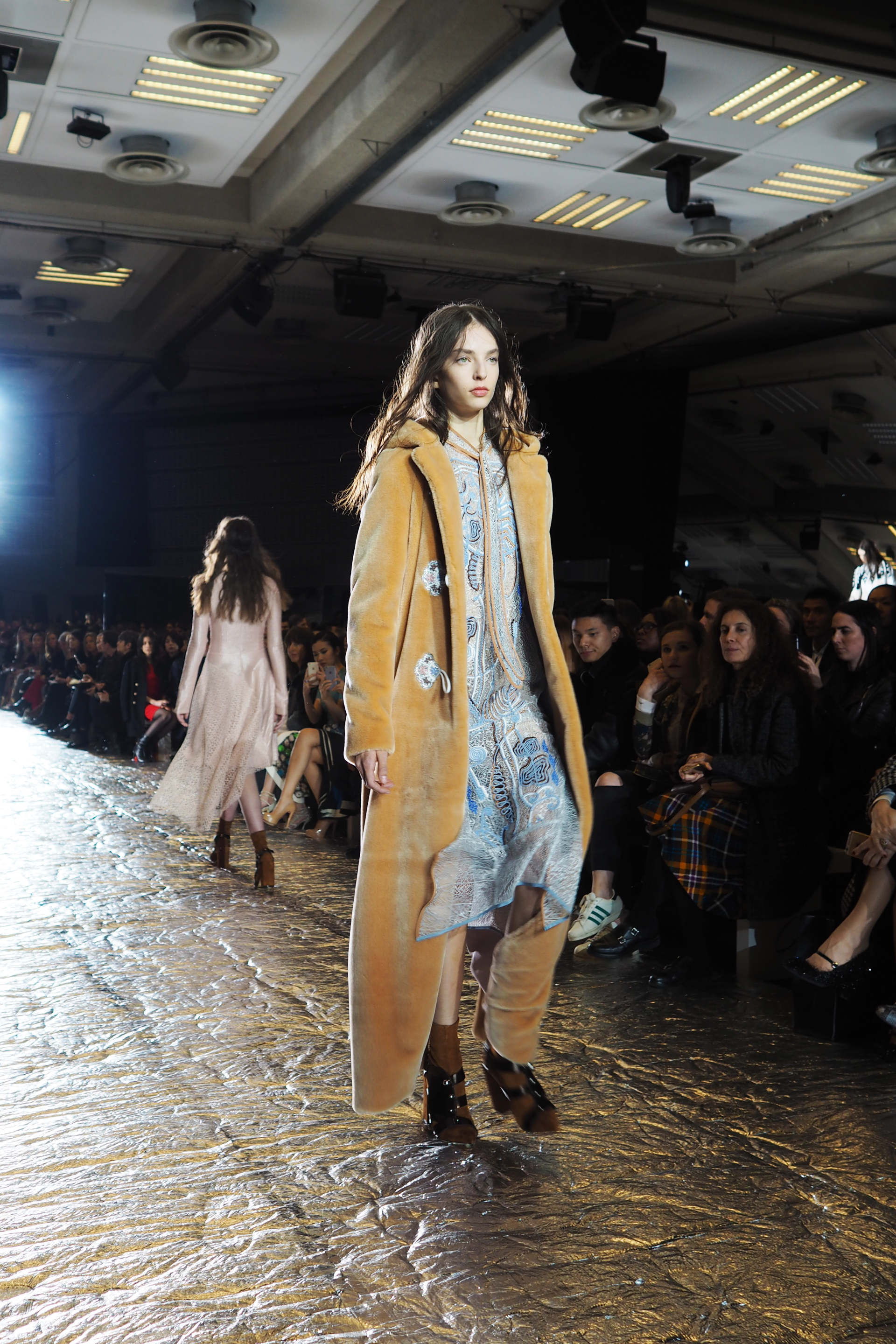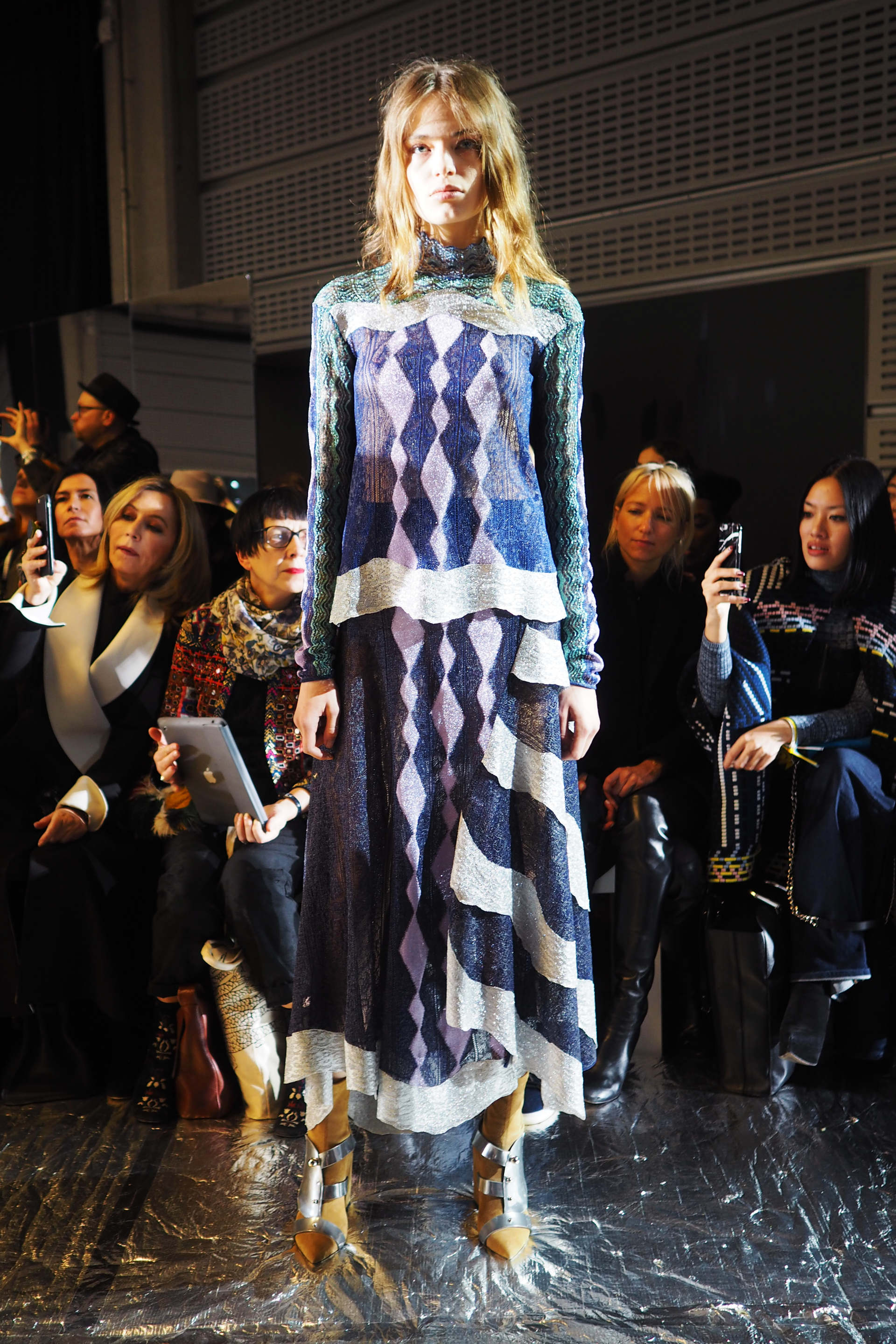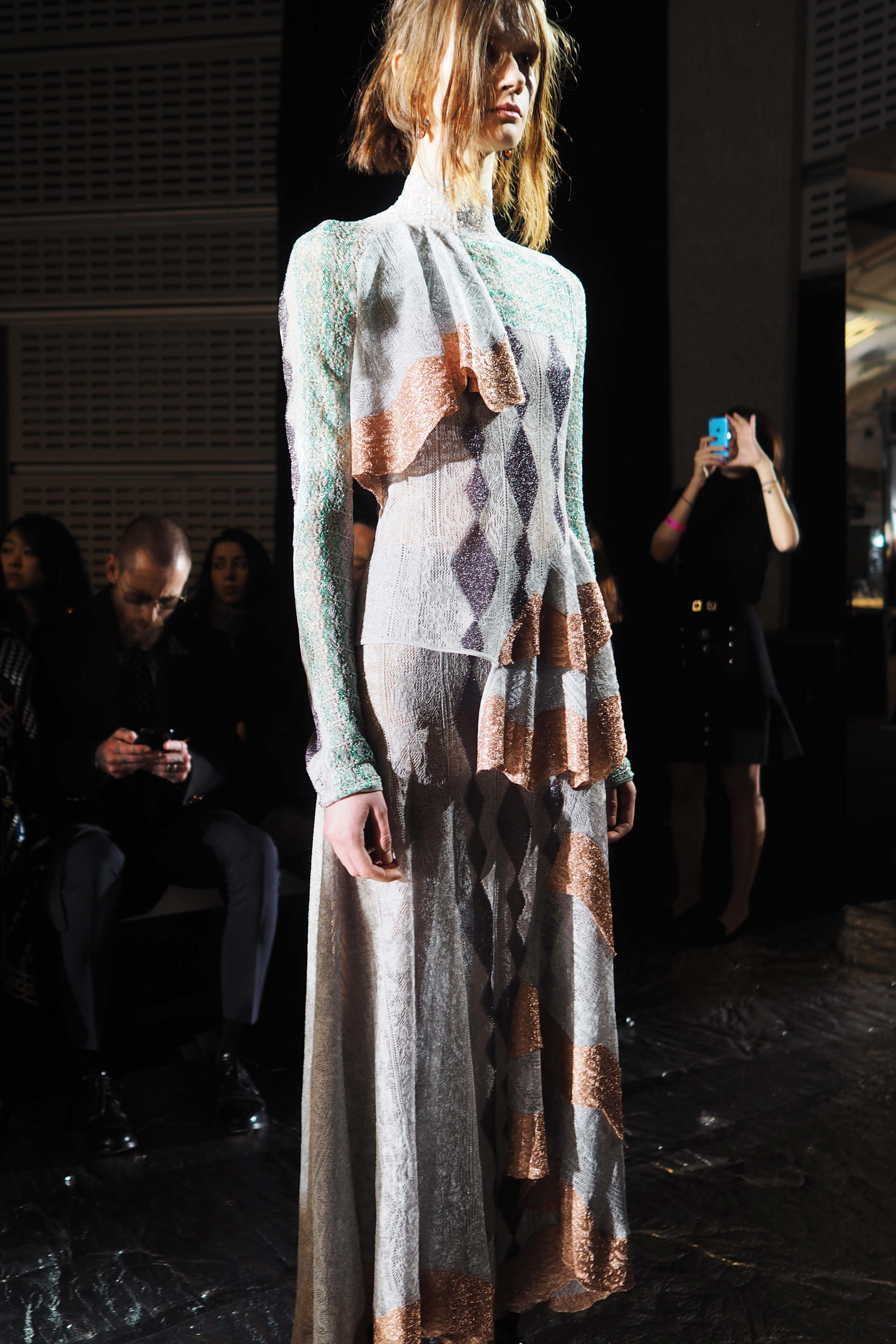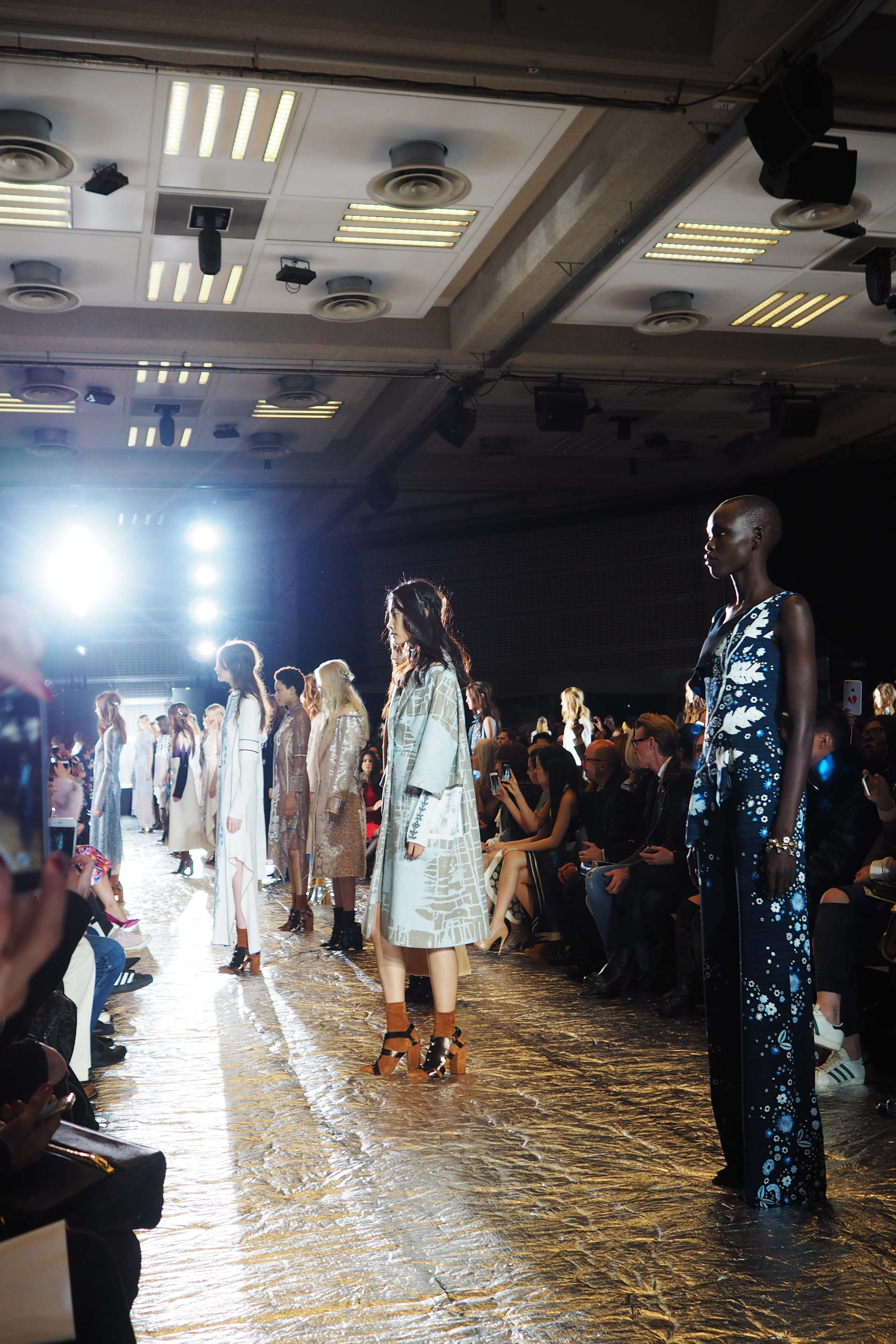 When it comes to the more affordable category of designer fashion brands, Joseph is a brand I aspire to own everything from. I find their clothing is built for the chic and chilled fashion lover, who can throw on a piece of clothing and look instantly cool and pulled together. And that is why I often find myself lusting over their rails in the hopes I'll find something I can pull off. I have bought a few pieces from Joseph and they have always been a huge favourite of mine. So to watch their show for the first time this season was pretty darn exciting.
I must admit their collection was a little more colourful, patterned and imaginative than I had expected. Chunky knits ruled the catwalk with huge roll necks and elongated sleeve lengths. Huge, billowing wide-leg culottes and trousers were also seen, as well as a theme of asymmetrical styles. Coats buttoned incorrectly, lengths of shirts and dresses being non-uniform. It was quite chaotic and loud. But I was pretty excited to see matte silks being used also, as the fabric choices are what I really love about Joseph.
I think that for the Autumn, a few of these pieces could be really statement and striking, especially when paired with your own wardrobe. Whilst I could never wear the outfits as styled by the team, a number of the pieces I know would complement pieces in my current wardrobe and look really trend led.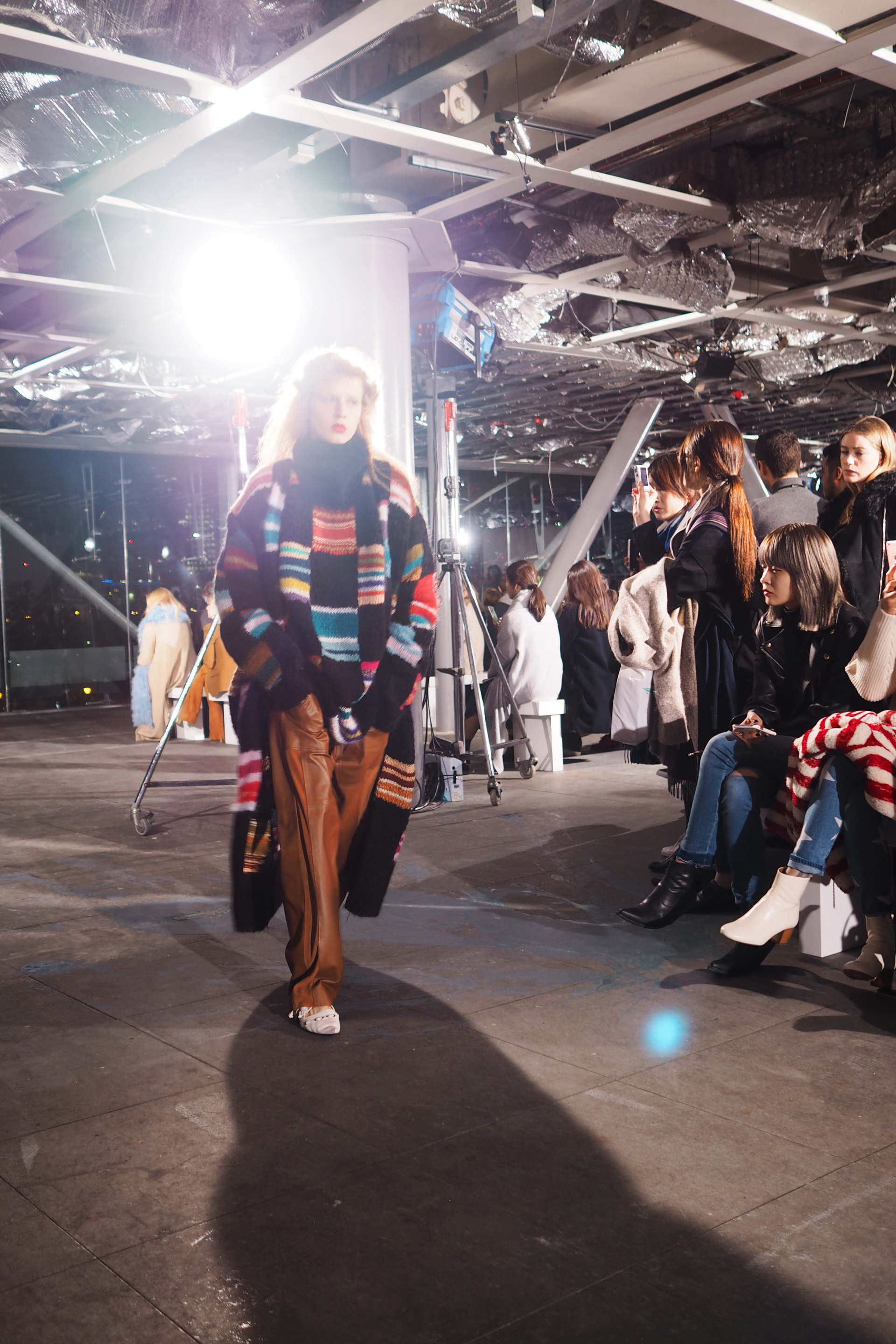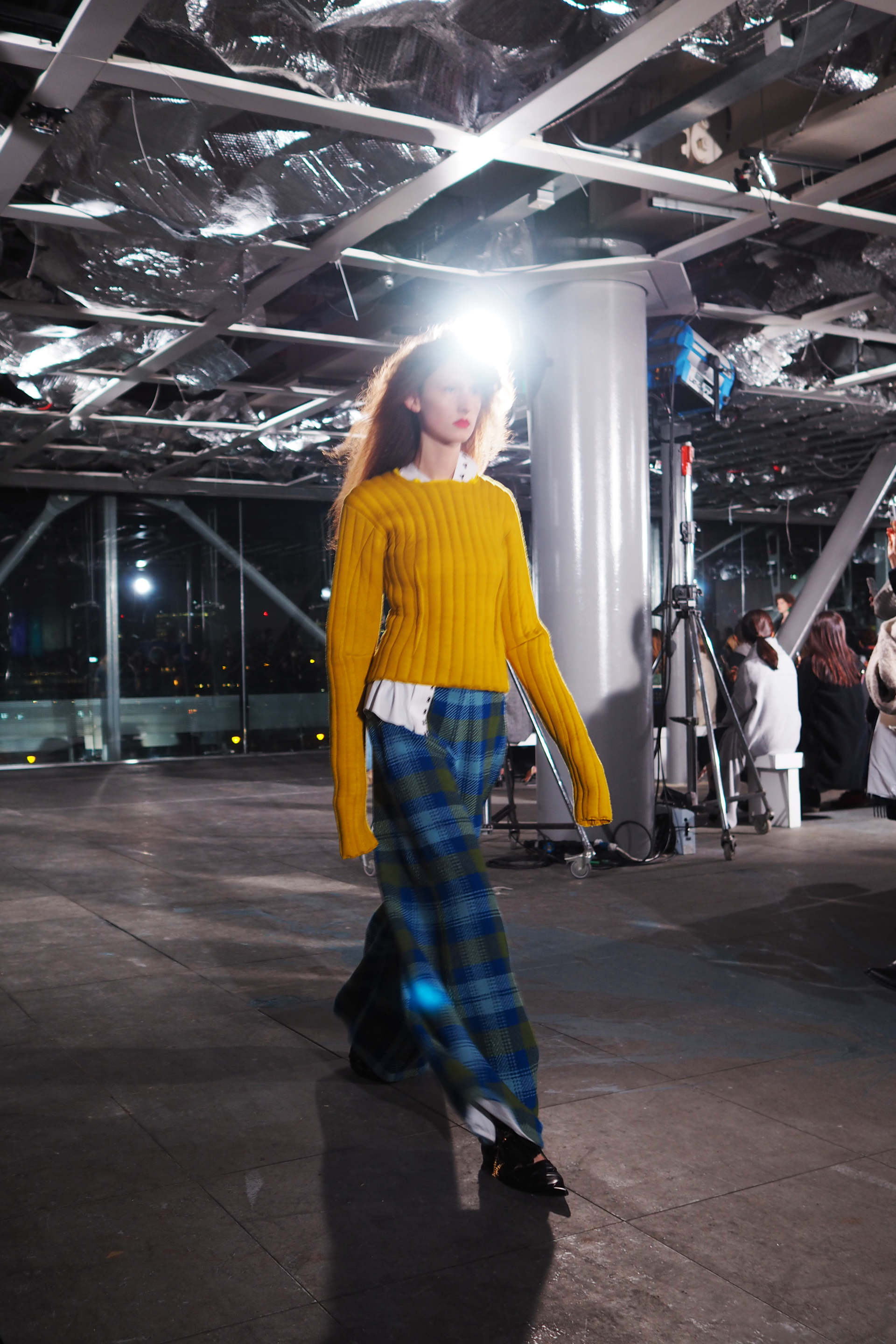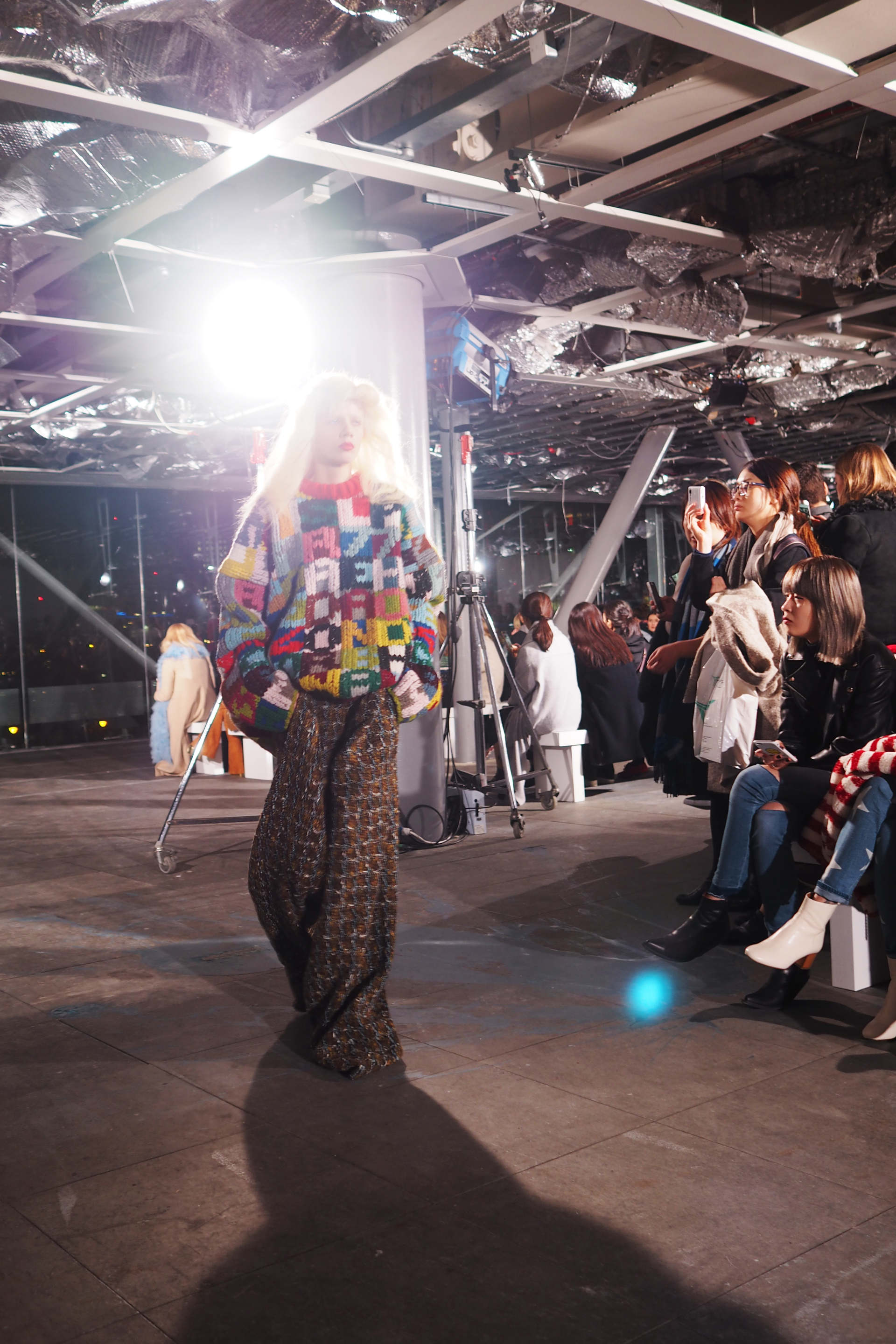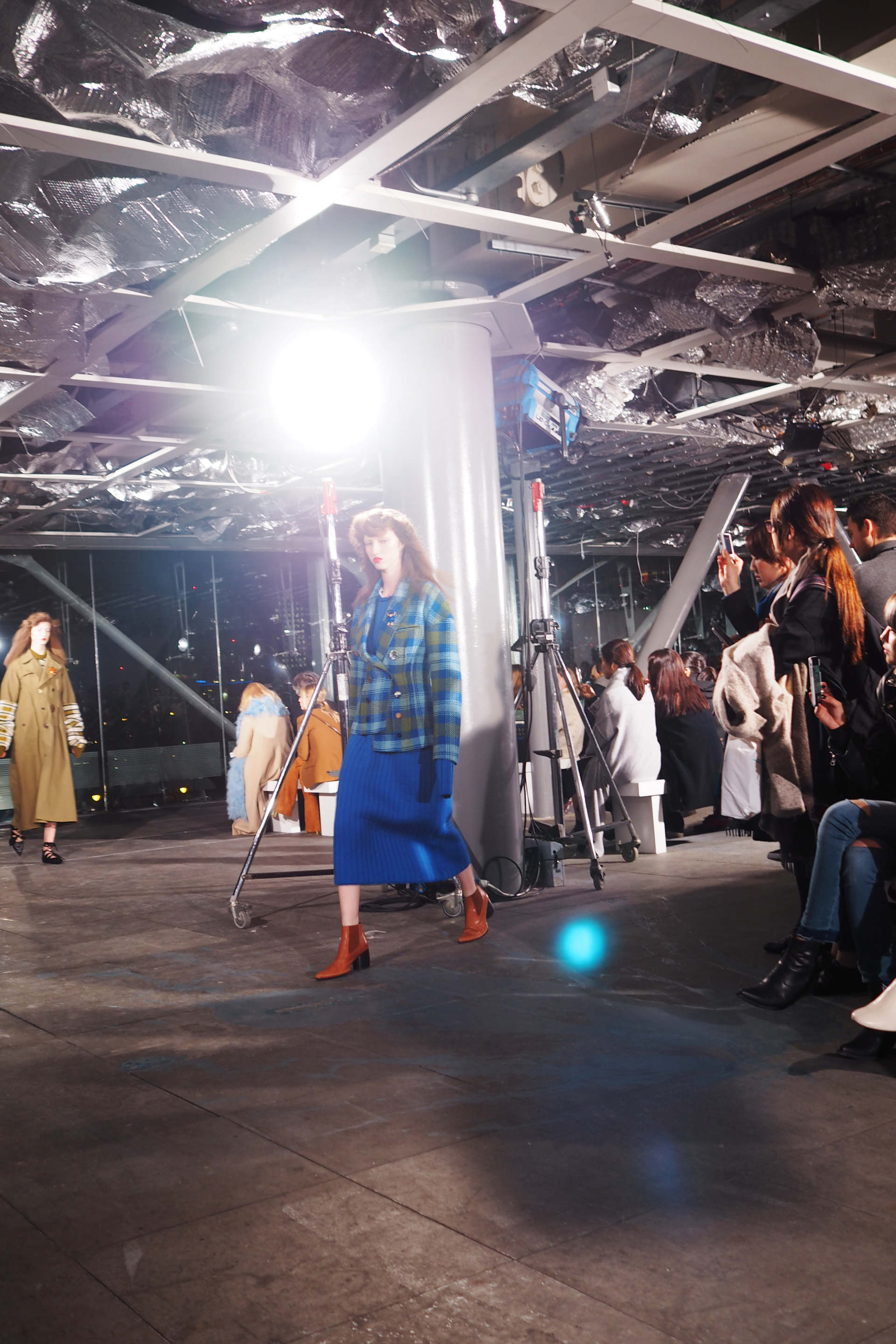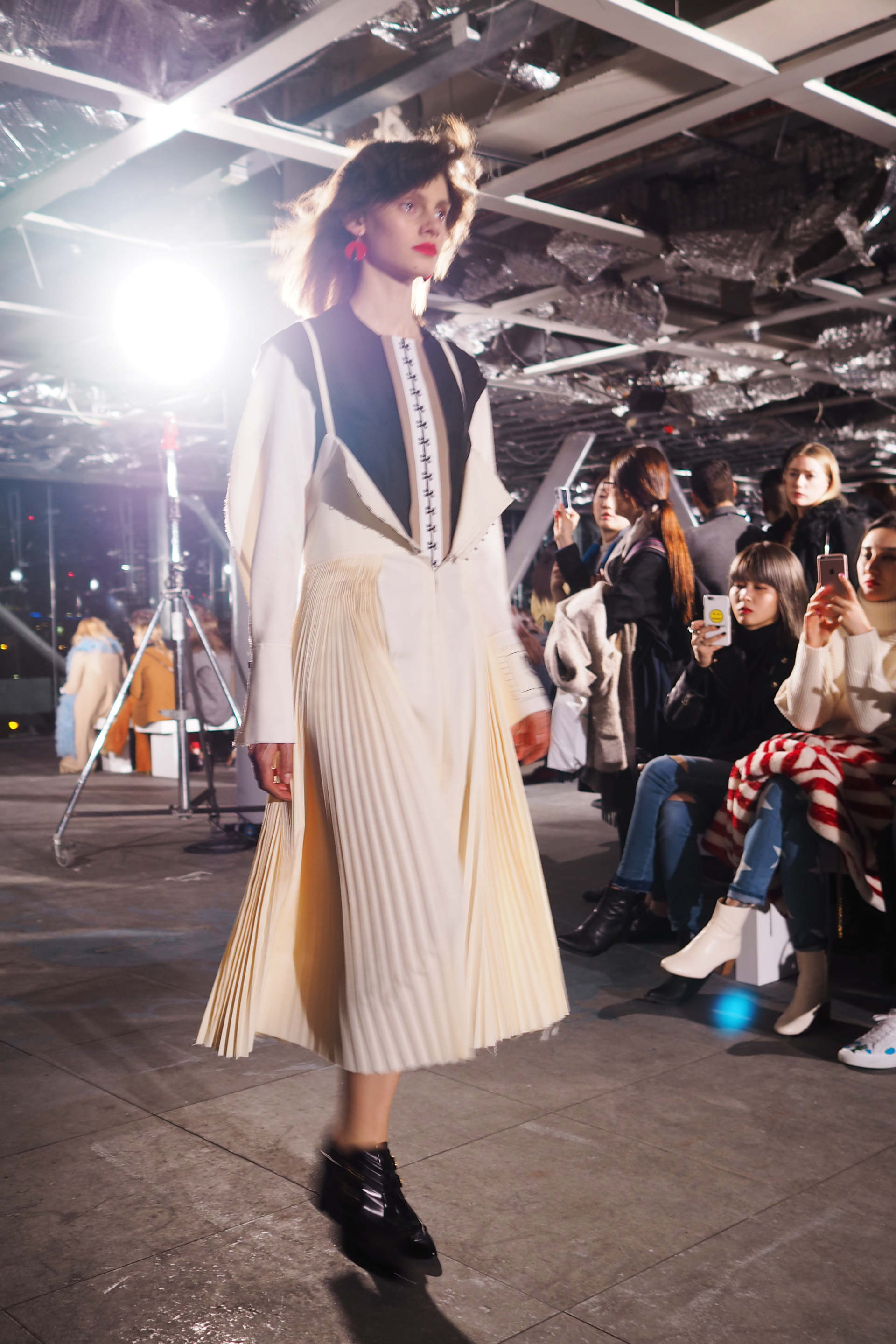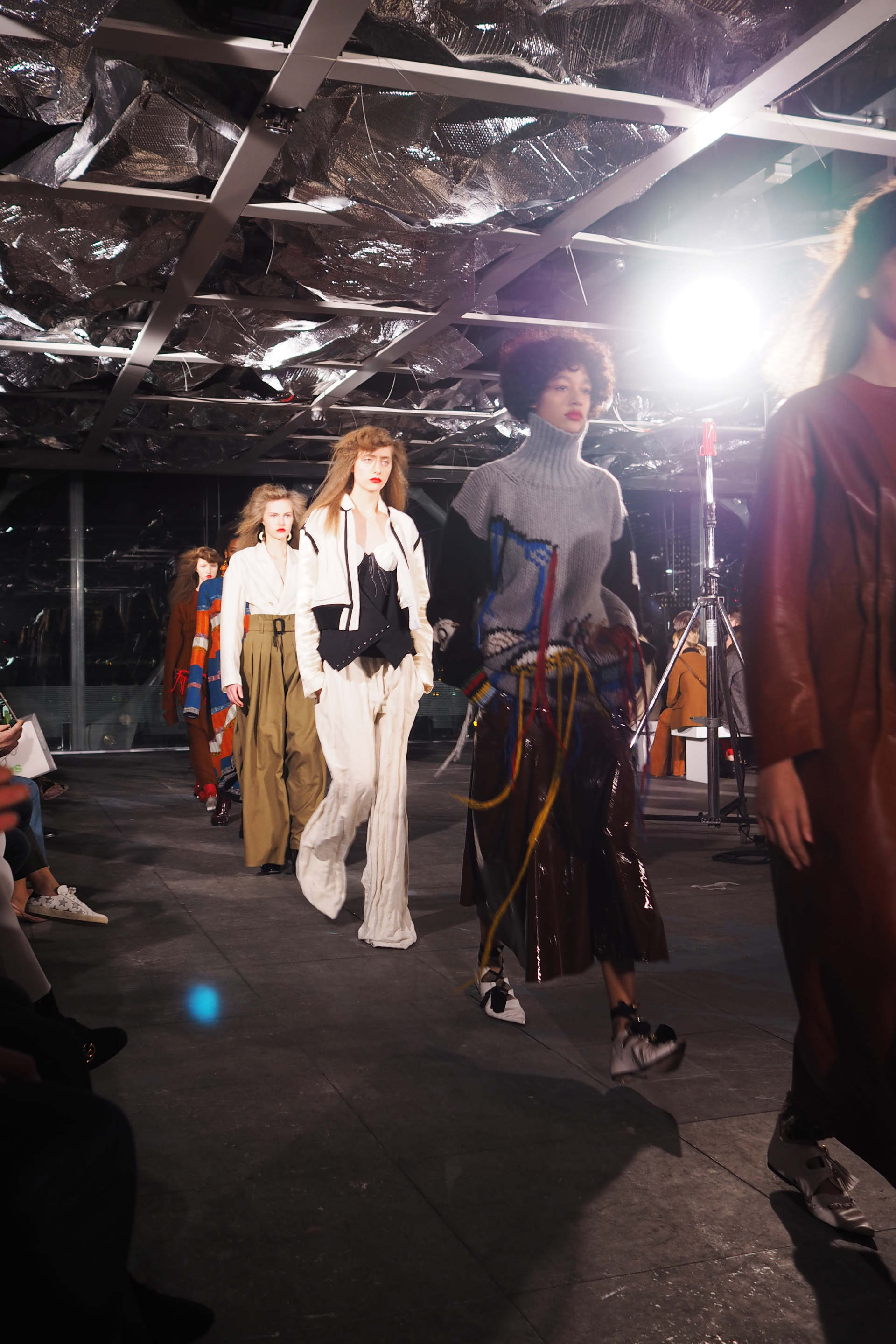 One last show to cover and so many others to check out this week! Be sure to check out my Fashion Insider category for everything fashion week related!
Sign up here for a weekly catch up of everything Inthefrow