London, UK
LFW AW16 Day 1
I know, I'm as surprised as you are that we are somehow back to London Fashion Week coverage. LFW A/W16 is upon us. It only feels like last month that I was watching show after show for S/S16, and now the majority of those styles have already hit the rails, and sold out. For this seasons shows, we are viewing the trends for the coming Autumn/Winter 2016 and what the designers hope we will be wearing towards the end of the year.
With the sun shining down on day 1, it was still pretty darn chilly, so a lot of the styles looked extremely appealing for the current climate. And with spring only just dawning on us, I did my best not to become fixated on the idea of Autumn clothing quite yet. But it is still so exciting to watch the trends hit the catwalk six months before we can get our fashionable hands on them.
I am really excited for this season, and I hope you are too! From me, expect to see a lot of what you have come to find from my Fashion Week coverage. Run downs of each show I attend, lots of photos to lust over and my own translations and favourites from each show. Each daily outfit I wear, will also be featured really soon, so keep your eyes peeled next week!
Hair by Adam Reed for Loreal Professionnel
Last season at J JS Lee, the theme for this coming spring was "Next Day Hair," yet for A/W16 Adam Reed went for something much more slick. The beautiful, healthy ponytail was the main feature, sporting a tassel fixed to the base for texture and experimentation. The hair was prepped with the L'Oreal Professional Infinium Hairspray for shine, and smoothed with a touch of Deviation Paste for a perfectly clean and straight look. The hair was grasped into a mid pony, in a tight structured finish yet still looking natural and carefree. The result is a wearable sleek, natural pony with shine and structure.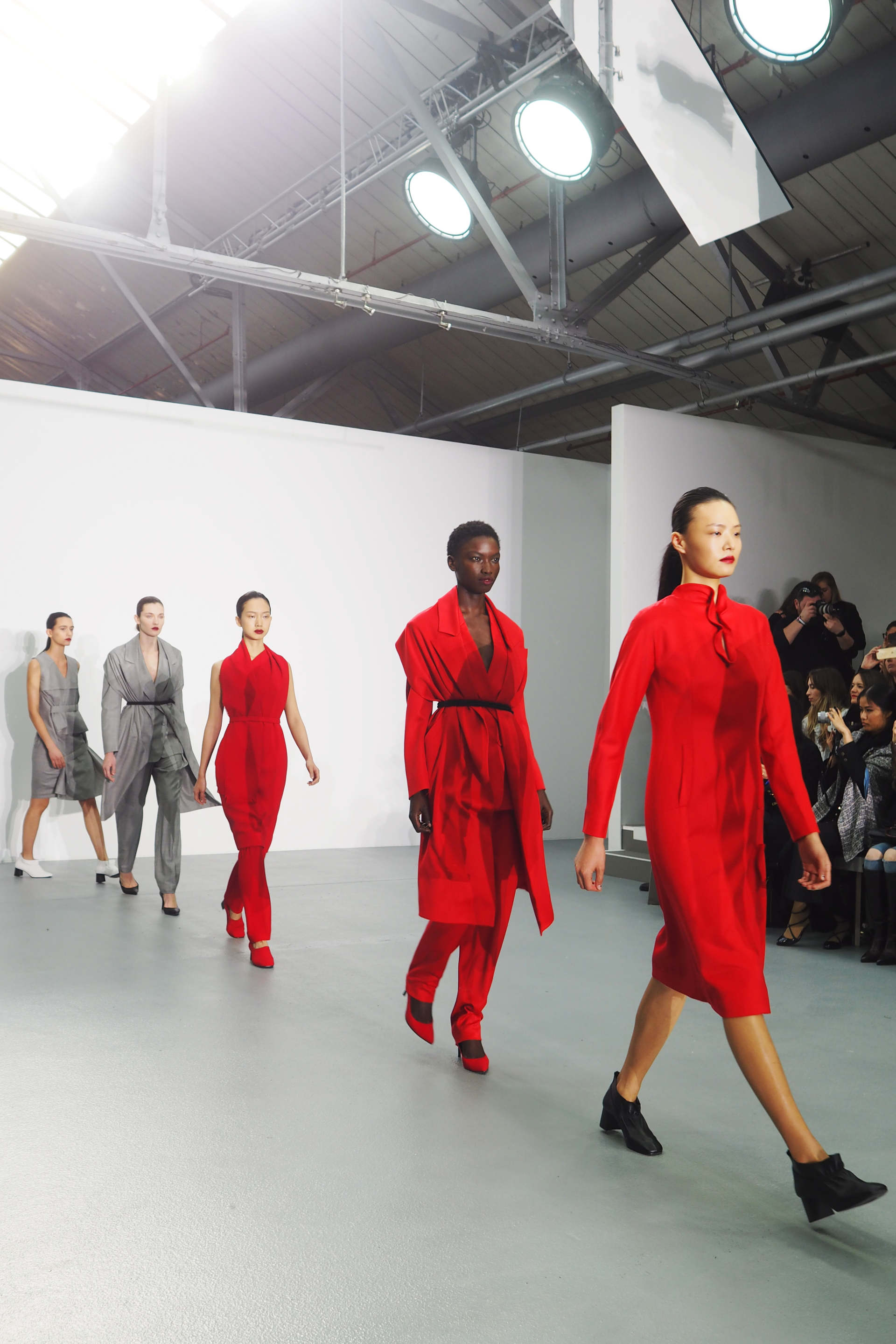 Empowerment and Independence by J. JS Lee
On the surface, this was a collection displaying a bold, confident and statement colour palette. The cherry red, or 'deep scarlet' dresses and tailoring wowed me immediately, reminding me of my favourite Cherry lipliner from Mac and a favourite colour of my own. All I could think as the models strutted by my front row perch was, "I wish I could wear that colour with my skin tone". This was followed by mustard yellow, another colour I adore but could never personally carry. Yet alongside monochrome houndstooth prints and Victorian furnishing's inspired patterns, the collection became an amalgamation of vibrant, power dressing tones.
My favourite silhouette was a masculine trouser suit, layered with a sleeveless draped jacket fastened with a belt at the waist; blending both masculine and feminine suit forms into a powerful new shape. Cinched waists was a theme throughout, with either belts or slim fabric waistlines pulling in the form for a feminine touch. The style was masculine whilst the form was feminine and highlighted the liberation and empowerment of women, especially in the formal environment and society.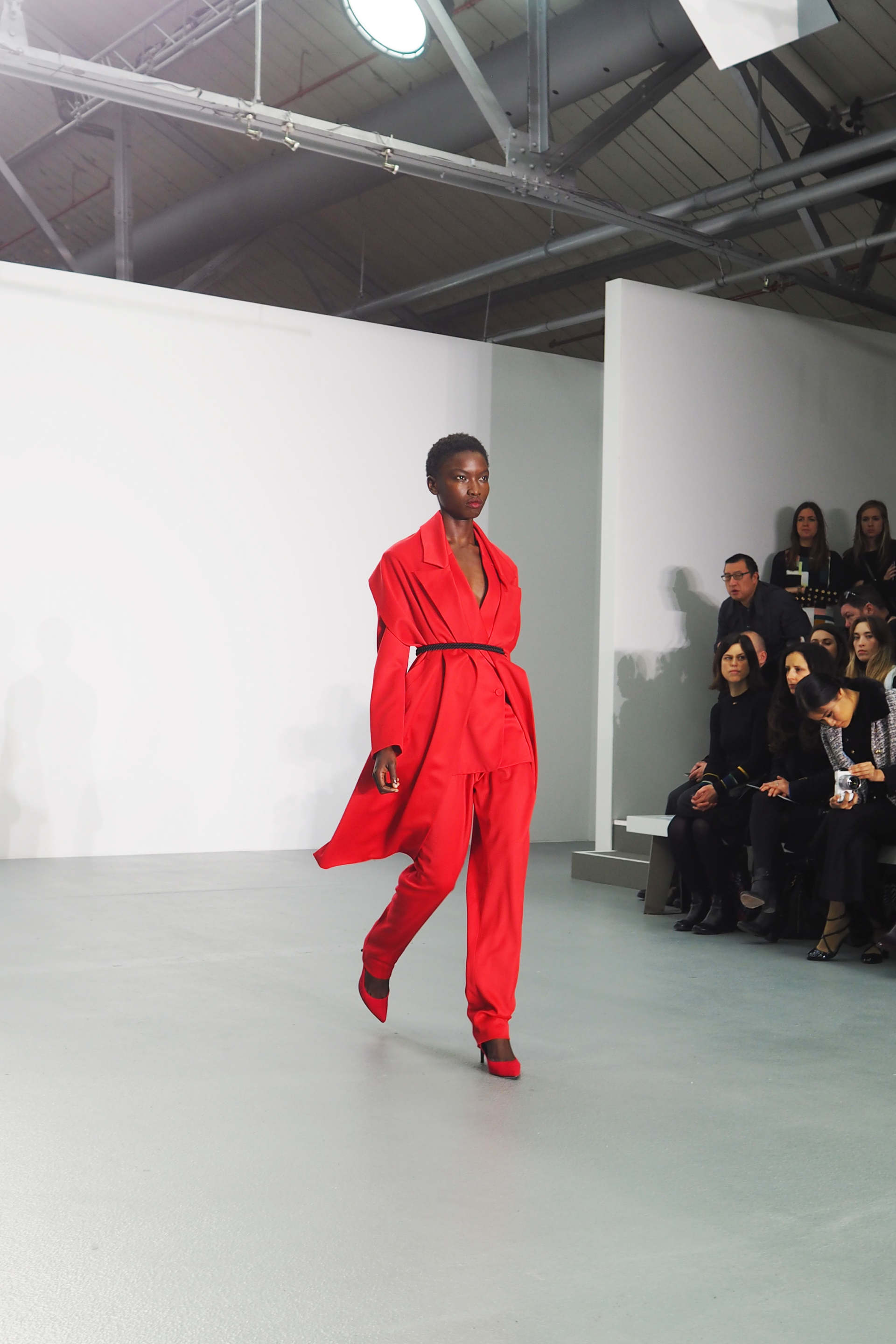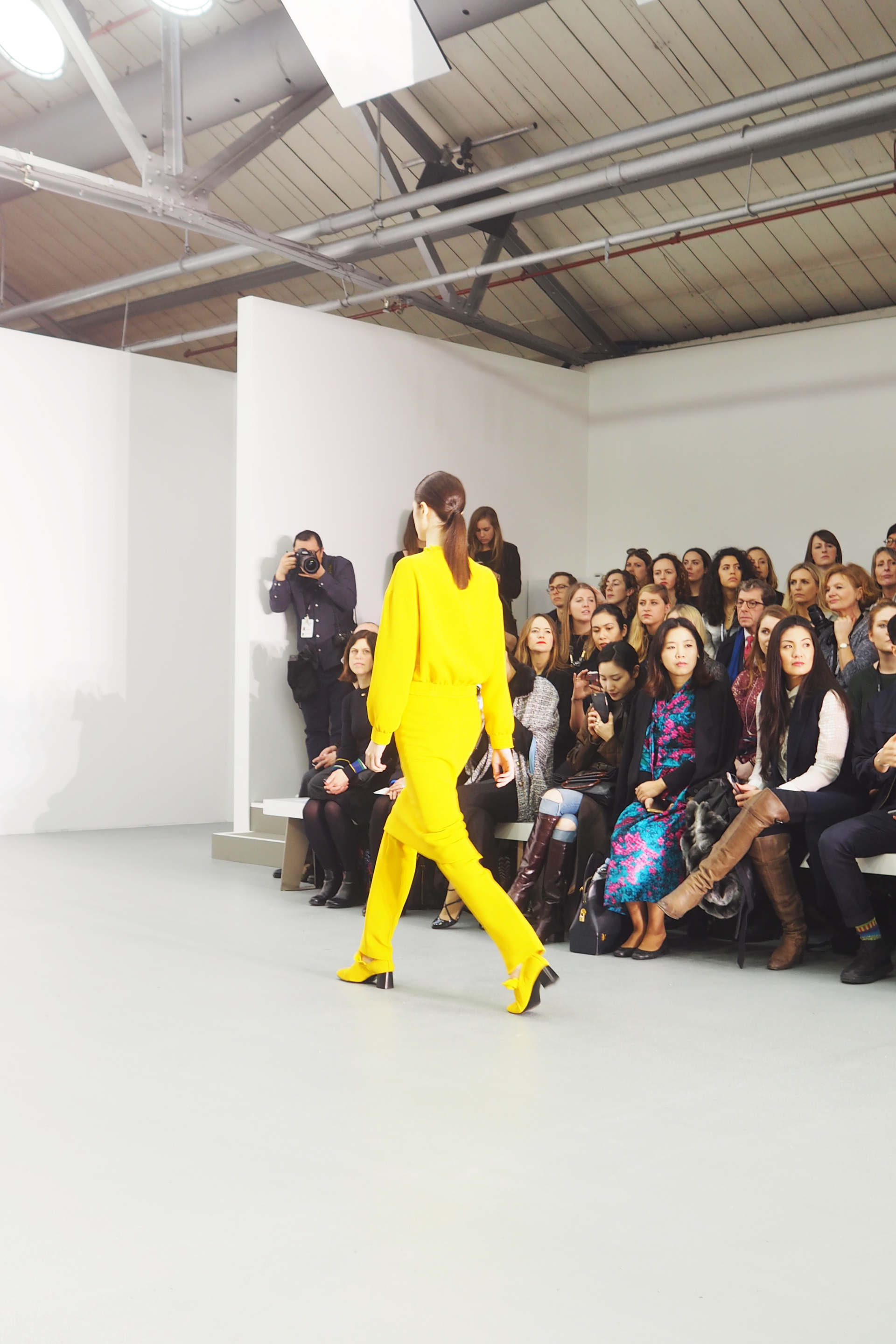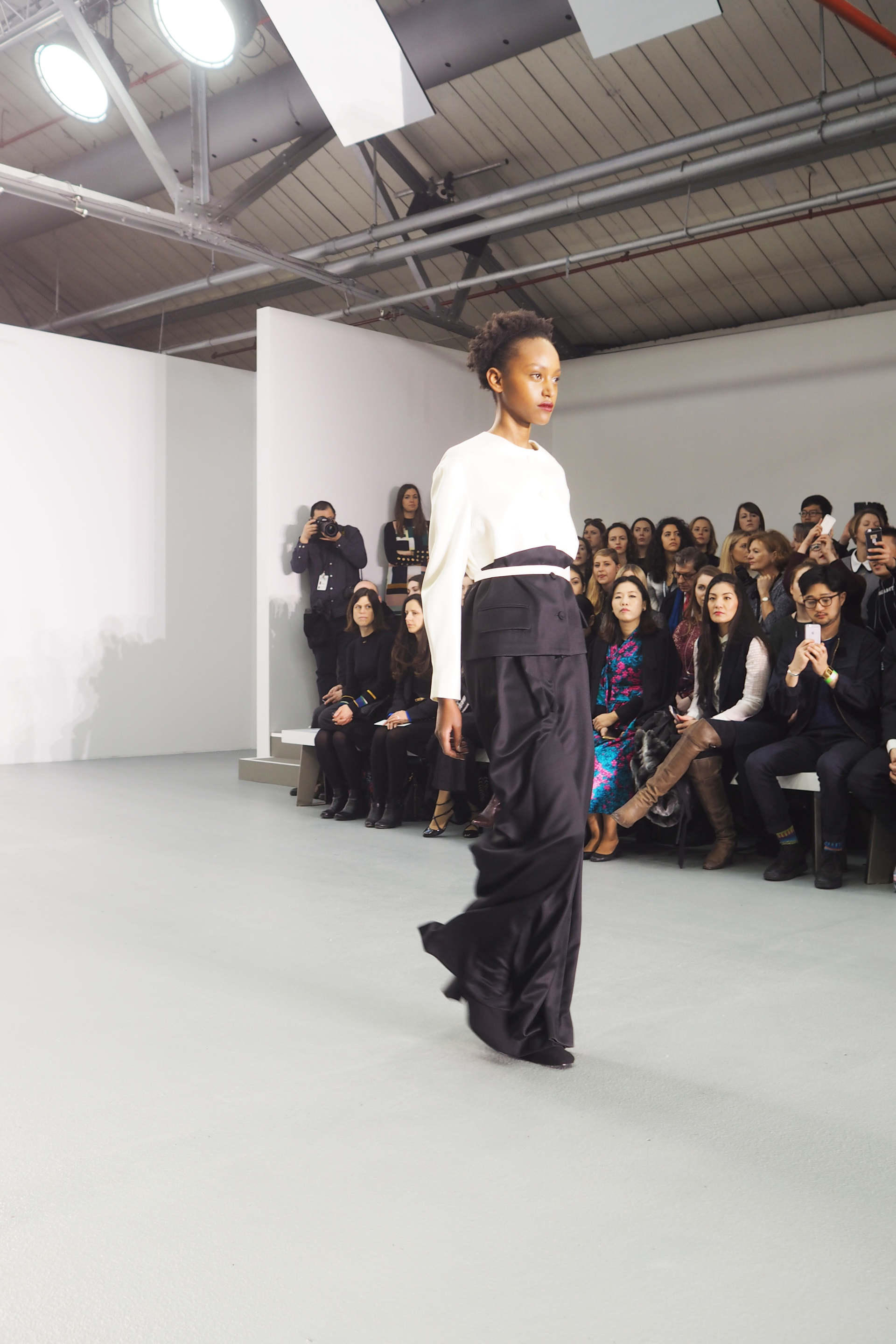 Hollywood Glamour by Sam Mcknight
Whilst Val Garland and the Mac Team created a Hollywood Heroines theme for the makeup look, incorporating dark damson lips and dark smokey lids, the hair stylists followed suit. With five looks devised by Sam Mcknight, suited to each individual model, some of the girls had soft Hollywood Curls that you would have expected from Marilyn Monroe, whilst others sported tight 30's tight curls. All of which were created using Cloud Nine curling wands, heated rollers and finished and tamed with Batiste hair sprays.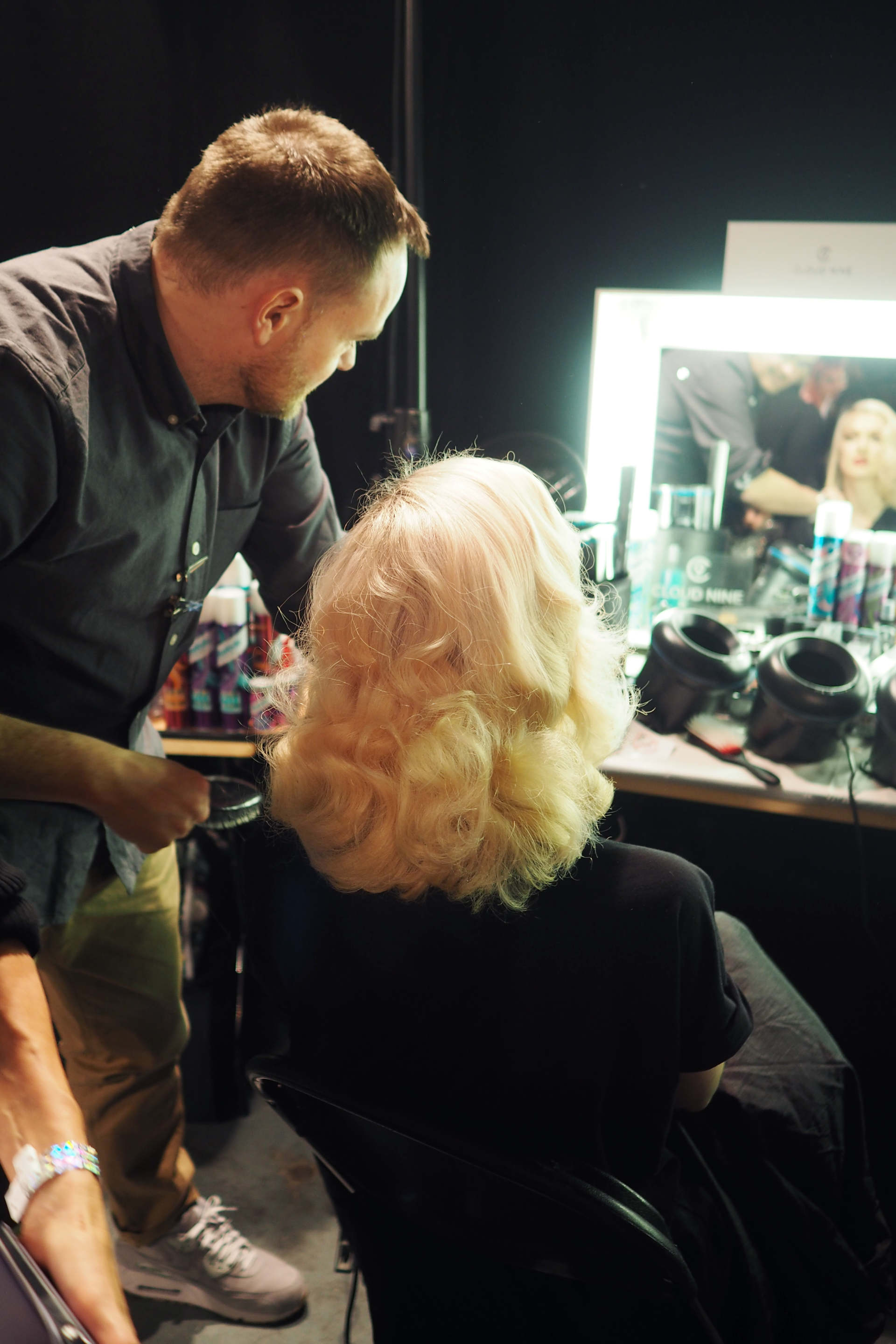 The Girl who Fell to Earth: Charlotte Olympia
With glitter, high shine metallics and futuristic finishes, it was clear that inspiration for LFW AW16 was drawn from a space age imagination. With the room lights dimmed and all focus and spotlights pointed at the footwear, we were viewing characters from a 1940's science fiction film noir.
Eyewear and jewellery, new introductions to the Charlotte Olympia brand, completed a head to toe accessories finish, with dark outfits designed in-house to accompany the key pieces.
In honesty, photographing in low lighting whilst models strut quickly past you, is extremely difficult, as you might be able to tell. But I tried to pull the best of the bunch of photographs I did collect and still felt these gave an idea of shape, colour and texture. So I apologise they are not as crisp as you would expect. But you can still see how playful, sci-fi and glamorous the collection will be for the Autumn.
The glitter stilettos and rich velvet heels were definite favourites of mine and will become an essential in many wardrobes come September, I can feel it! And the overknee floral boots, they have been added swiftly to my must-buy list.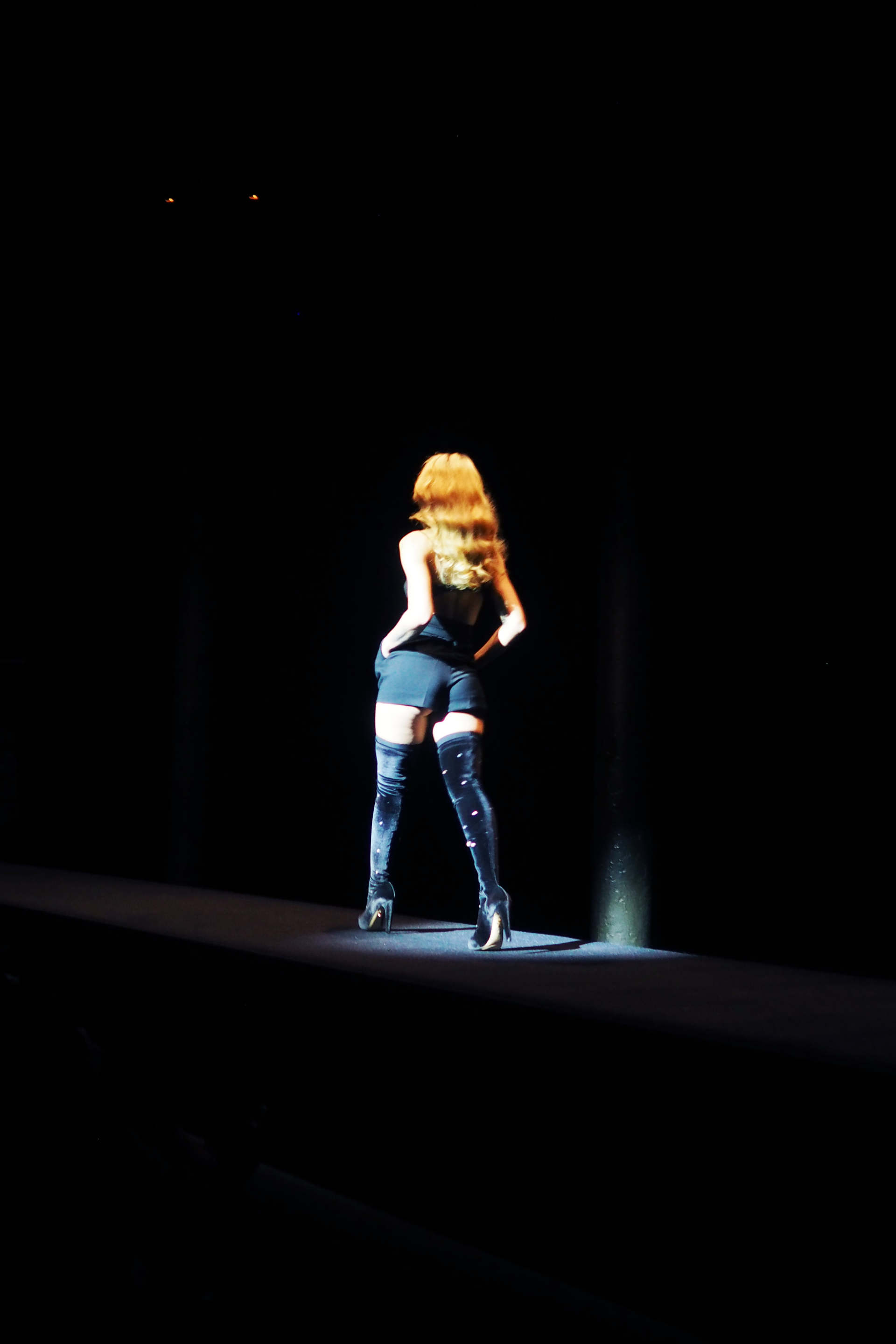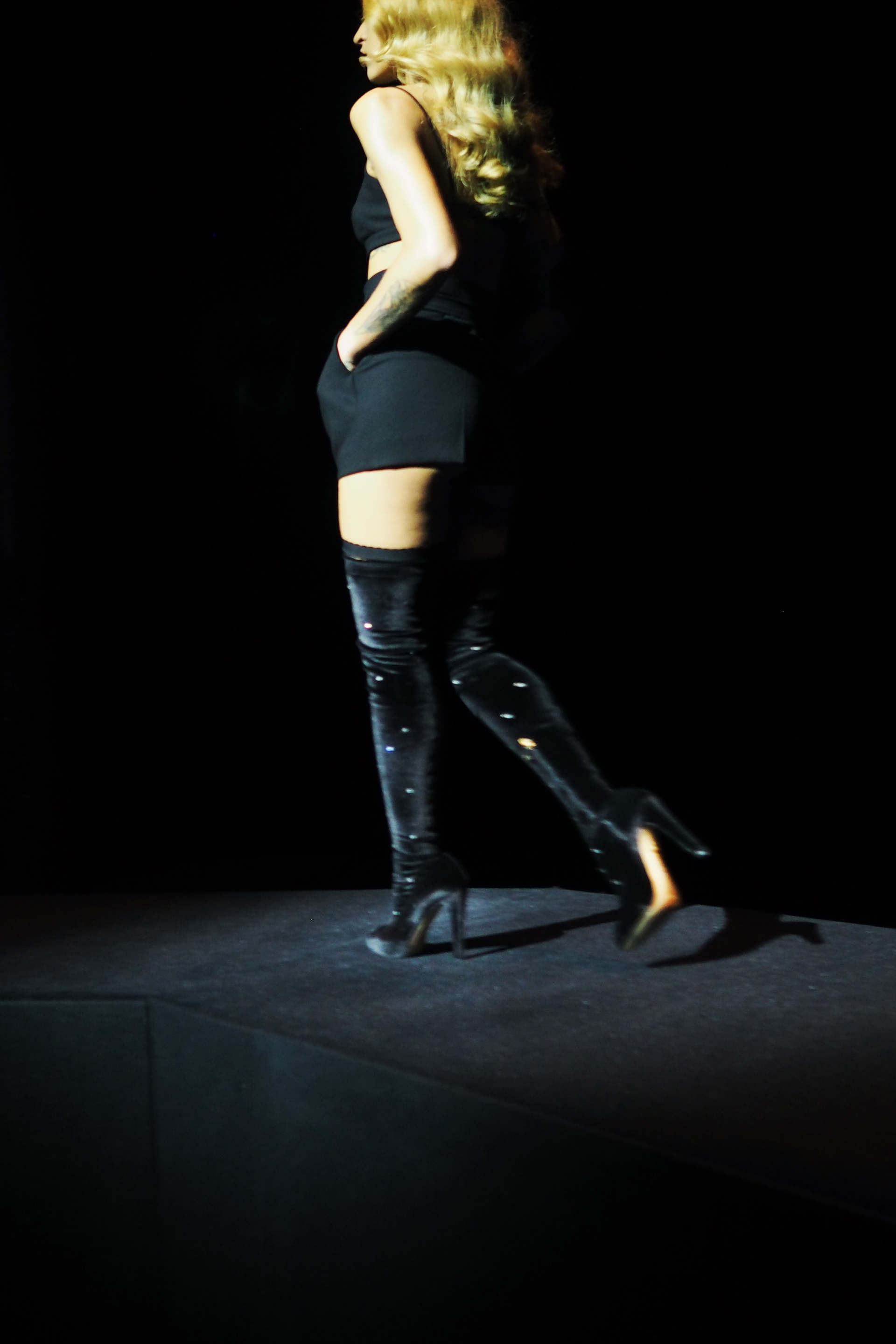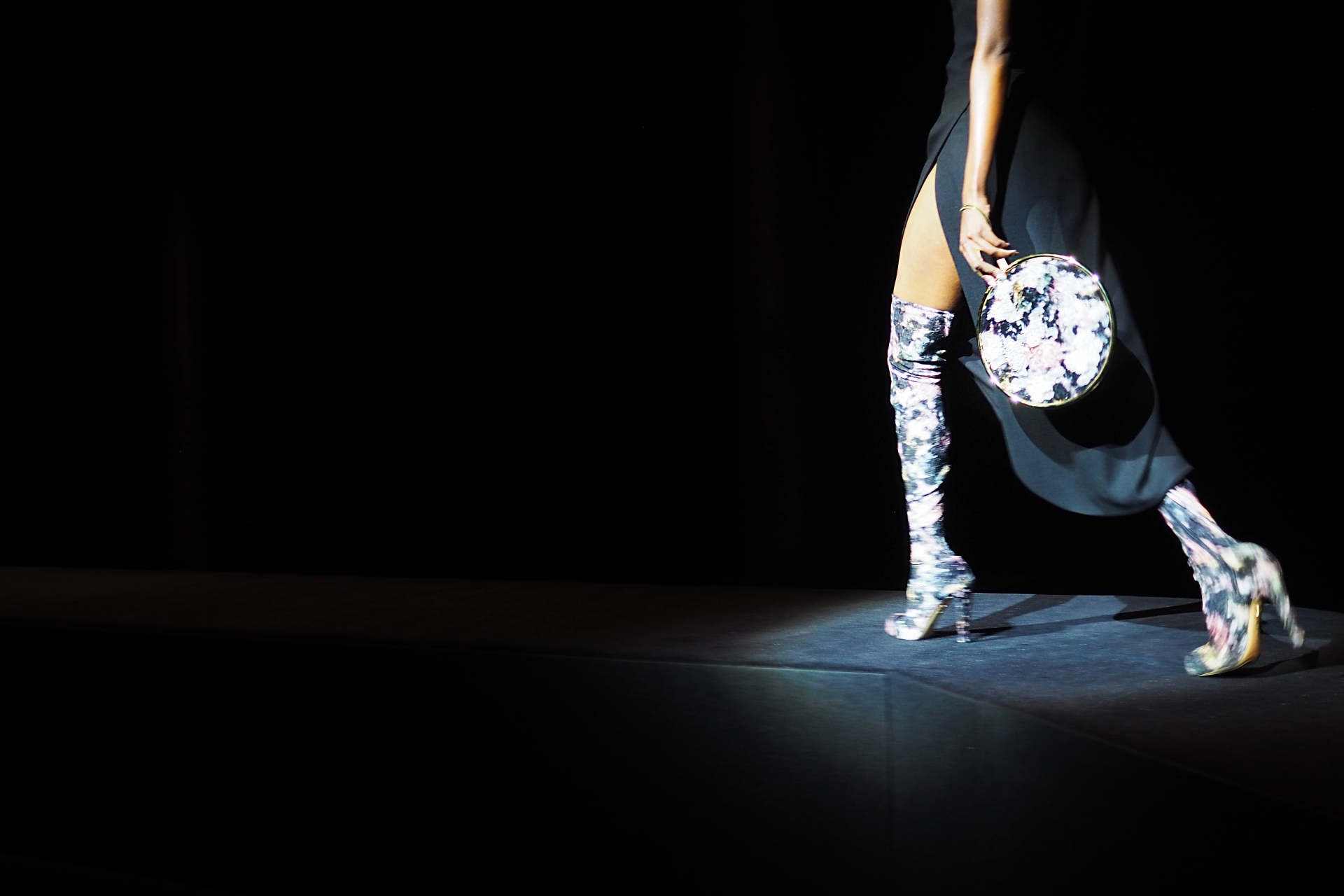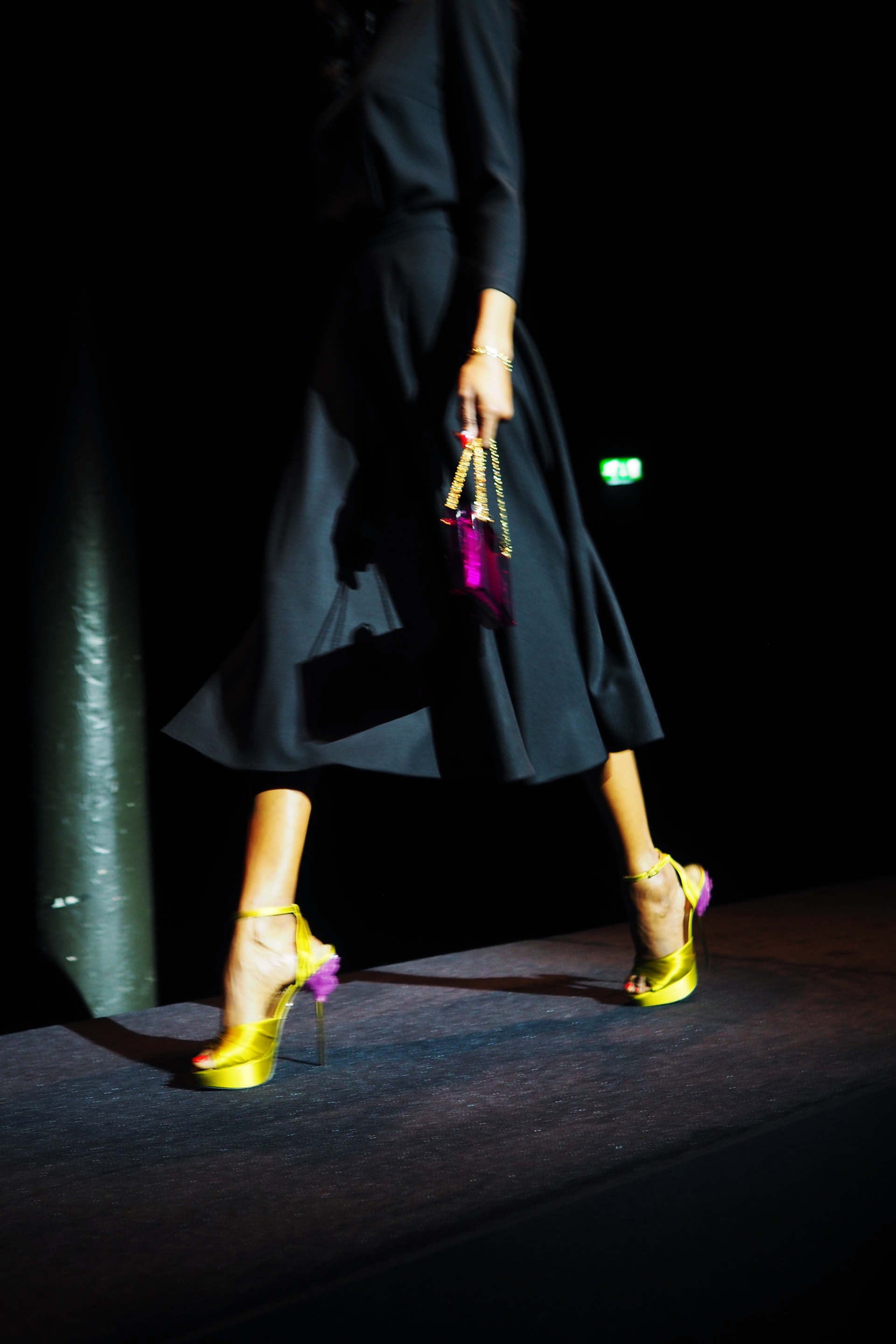 I couldn't help but give you just one sneaky peek of my first outfit! More LFW AW16 daily coverage is on its way tomorrow and for the rest of the week, so please be sure to let me know in the comments if you enjoyed the post and any other feedback! Which designers are you most looking forward to reading about this season?
Sign up here for a weekly catch up of everything Inthefrow