London, UK
LFW AW16 Day 2
When it comes to London Fashion Week coverage, the Julian Macdonald show is the one that I really look forward to writing up. He never fails to put on one of the most stunning shows of the season, and it is clear from the attendees and press waiting outside his event that it is not only I that holds this show in such high esteem.
I headed backstage before the show to catch a glimpse of the L'Oreal teams completing the hair look with the new Studio Pro hair range, as well as the makeup teams creating a bold smokey winged eye and pale peach nude lip look. I had literally just had my hair styled by the L'Oreal team in the Studio Pro pop up in Soho, and now it was time to see the products shine in a professional environment. The quality and effectiveness of these products, for the price tag, is seriously brilliant!
Unfortunately the weather wasn't quite as beautiful as the day before, but hitching rides from cab to cab made it a little more bearable. Getting my fabric Dior boots wet though, was not my happiest moment of the day!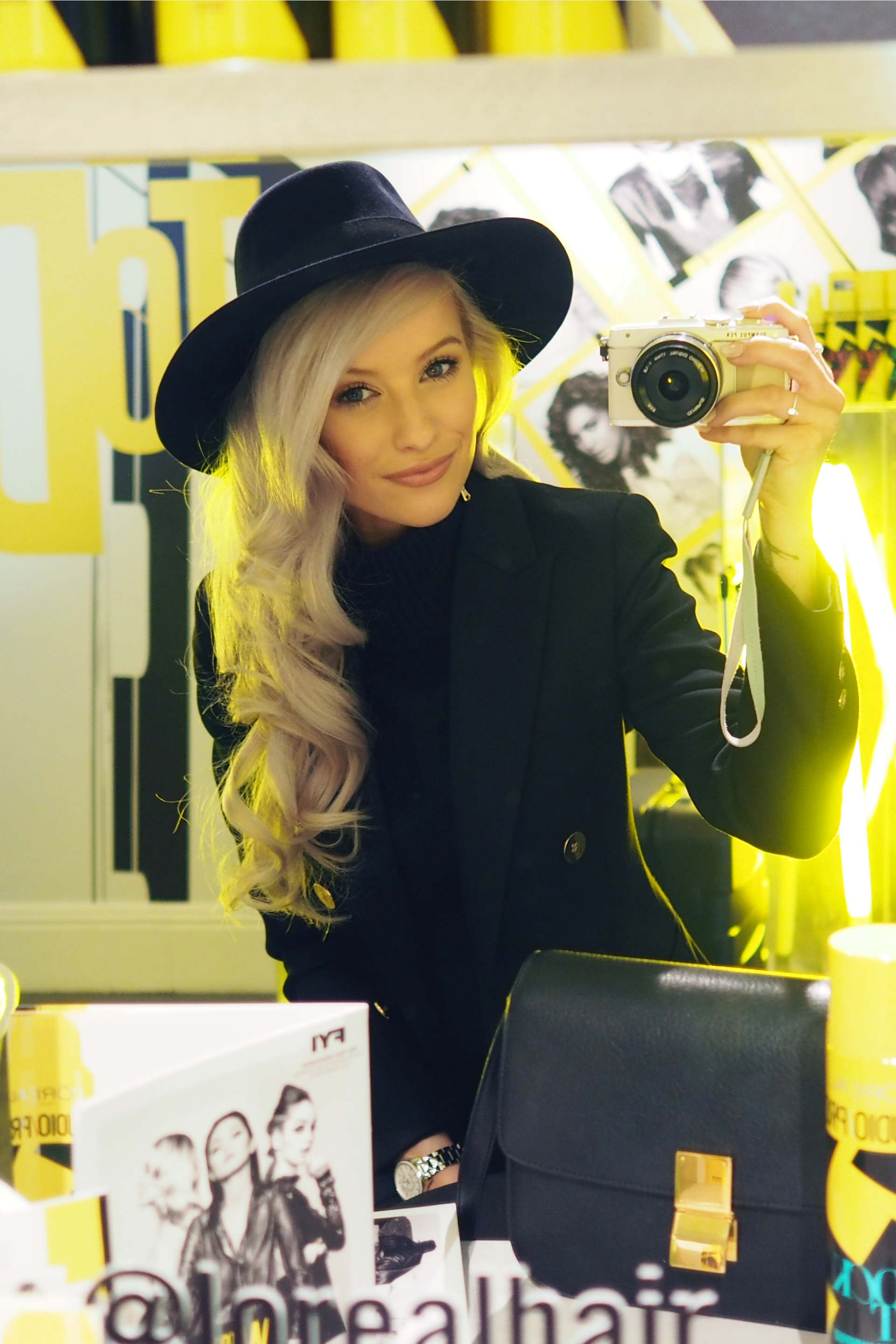 L'Oreal Paris Studio Pro Pop Up
Starting off the morning bright and early, I was at least thankful that I didn't need to style my own hair for day two. I was on my way into the L'Oreal Paris Pop Up for their new Studio Pro range, and not only was I going to be able to play around with the new products, I was going to have my hair styled for the shows. I don't think I have ever had my hair professionally styled at fashion week before, so it was a weight off of my mind to leave it in their capable hands. Using the L'Oreal Paris Studio Pro Curve It Mousse, the stylist added some to her hands and brushed it through the sections of my hair to be curled. Each section was wrapped around a curling barrel and then clipped into a curl to cool. The Mousse just helps to set the curls in place, especially when locked in with a heated curling iron, so the finished curls were so smooth and perfected. And to lock it into place, the L'Oreal Paris Studio Pro Lock It Strong spray. These products are actually so brilliant and ridiculously affordable, I could not believe their price tag. And the packaging and branding is so luxe, I am desperate to add them to my own product collection pronto!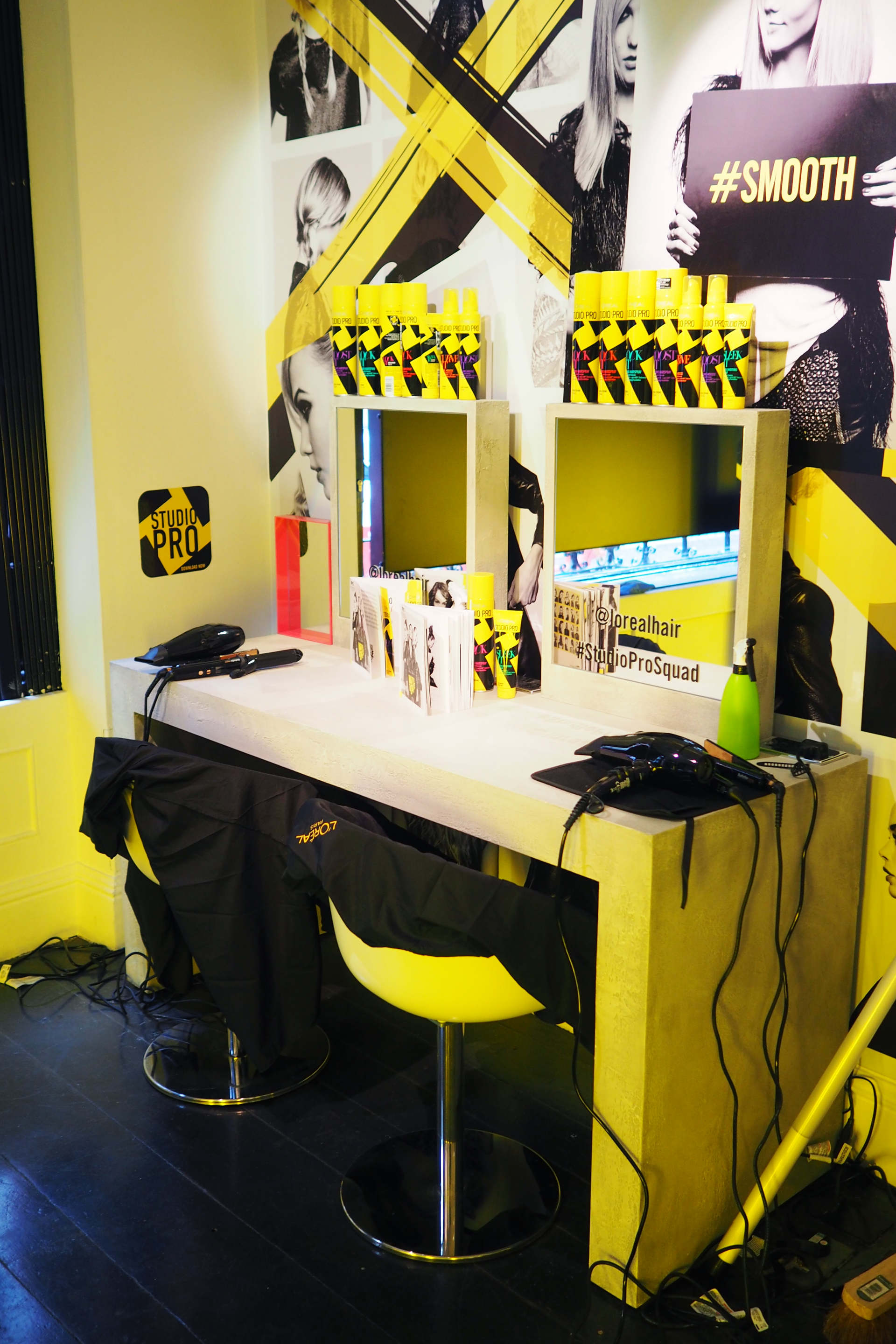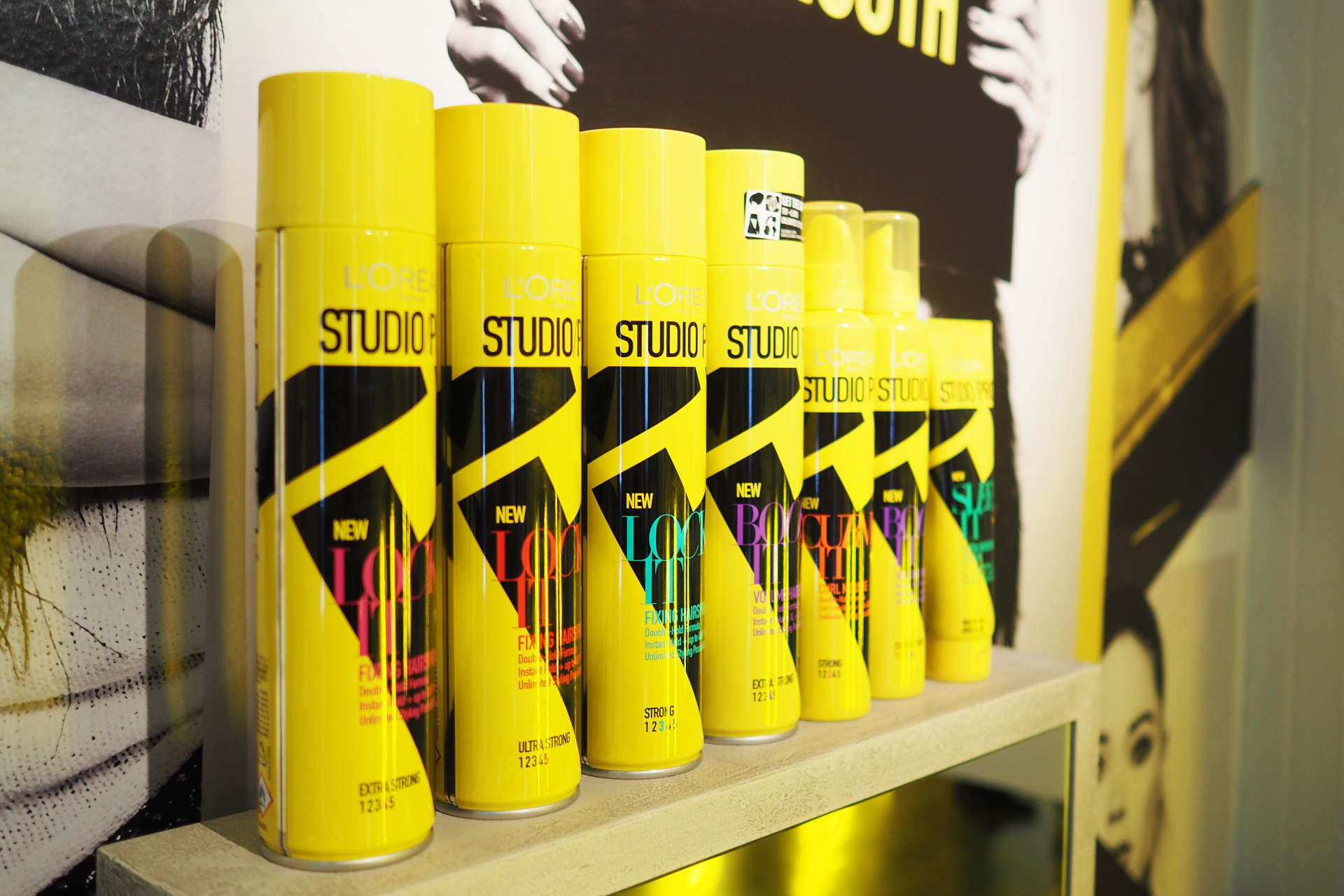 Texture, Metallics and Glamour at Julien Macdonald
I feel as though the Julien Macdonald show is one of the most hotly anticipated, each and every season. I have watched his show for the last three seasons, and each time I've been blown away by the production, the lighting and of course the dresses. His dresses are the key element in his show, often being so beautifully ornate and embellished that they are pieces of wearable artwork. This show was no different, with beautiful laser cut-outs, embellished trains and fluffy Swan Lake inspired feather skirts. With heels supplied by Gina Shoes (I need the tall ankle heels in my life), the legs of the models appeared even longer, and essential for the length of the flowing gowns. There were metallic patterned sequins, cut out shapes, fringing, spikes, pearls and jewels. A fanciful, sexy and lavish display of wondrous embellishments, but with structure, femininity and soft draping fabrics. I honestly cannot wait until the day that I am lucky enough to have a Julien Macdonald dress hanging in my wardrobe.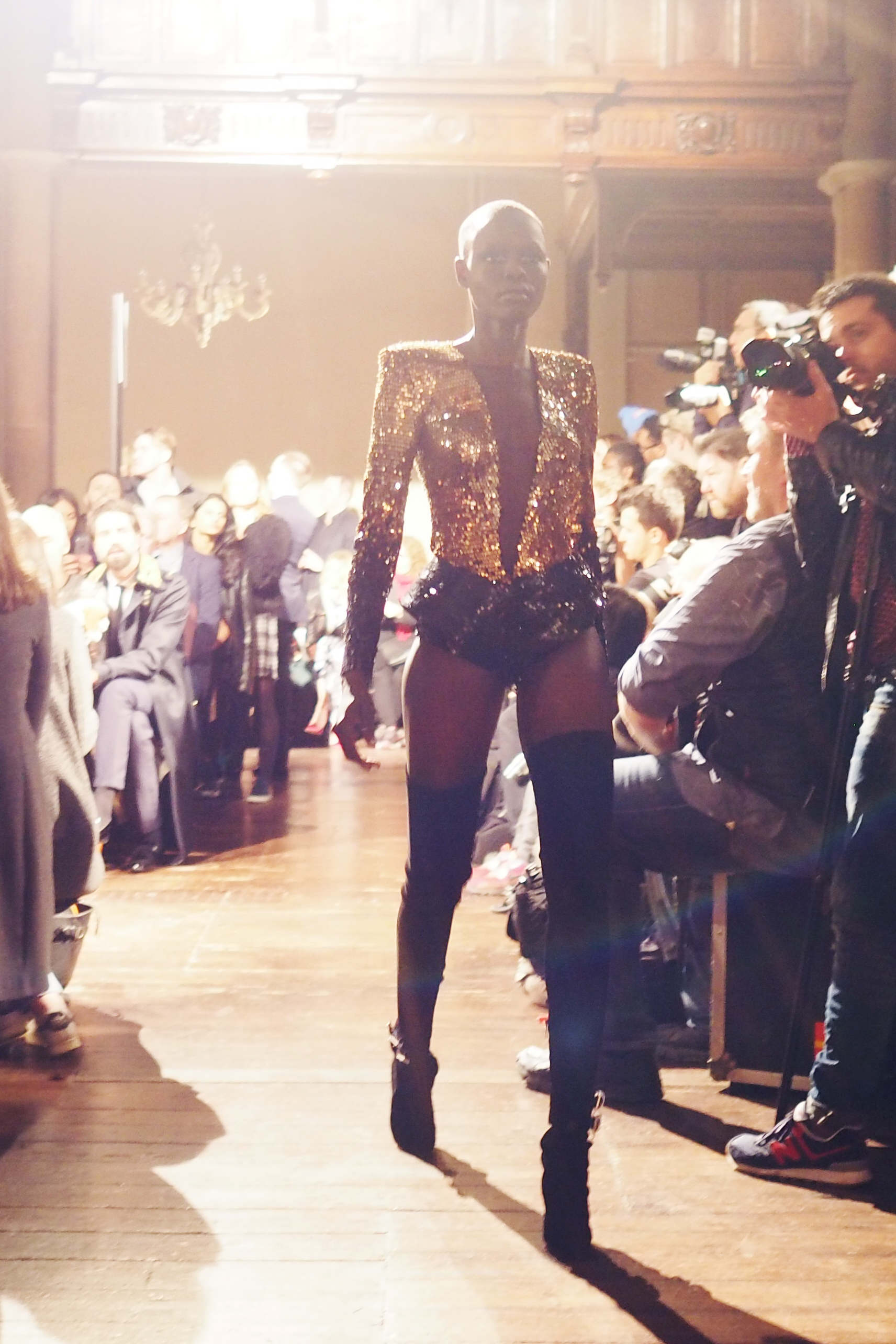 This evening I am heading out for the Gareth Pugh show and after party, so I will fill you in all of the news from the show as soon as I can. And again, my full outfit shots will be coming to the blog so soon! Which shows have you seen and loved so far?
Sign up here for a weekly catch up of everything Inthefrow