Luxury Makeup for the Gal on a Budget
Whilst I love my designer make-up brands, especially the ones that you may see frequently on my part of the net, there are still a number of brands on the high street that I seriously recommend. And after sauntering into Boots last week, it was the first time in a very long time that I was really excited to take a peek at the newest collections to hit the shelves. I started picking out pieces and placing them into my basket until I had collected enough products to set up my own makeup academy, and I haven't been as excited to try new products in such a long time!
So after getting home, laying them all out and inspecting each one in much more detail, I started playing around with application, colour combinations and deciding which were my absolute favourites. And finally I decided that the overall finish was so fantastic that I had to share it. Hence, "How to get the Luxury Look for Less" was formed. These products really do offer a budget friendly alternative that I'm absolutely in love with.
You will see a number of brands you will be very familiar with and many you have seen on this blog many times before. L'Oreal especially is a brand that I adore for a more affordable but incredible finish, from their foundations to lipsticks. And the Soap and Glory bronzer has been my favourite drugstore bronzer for years!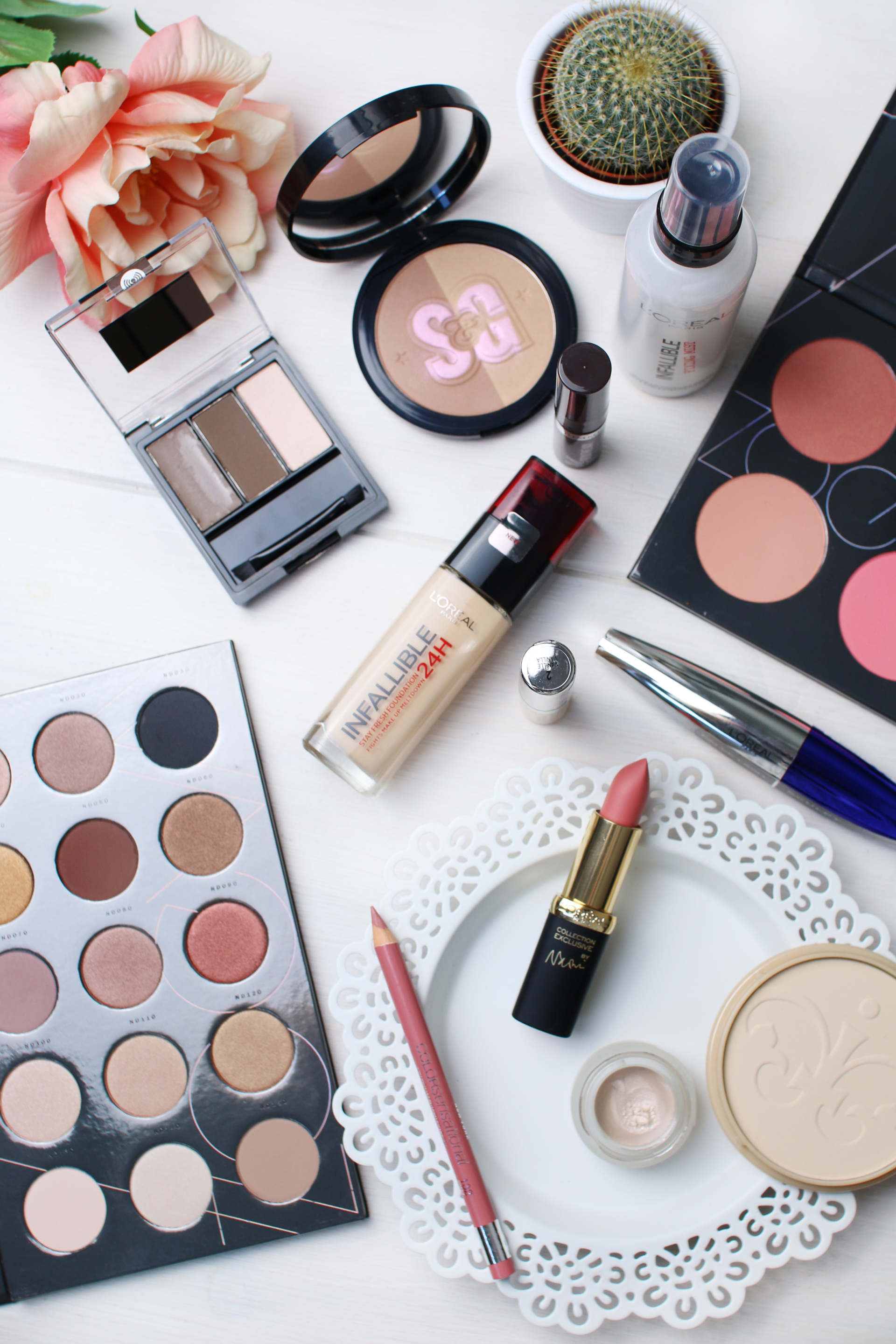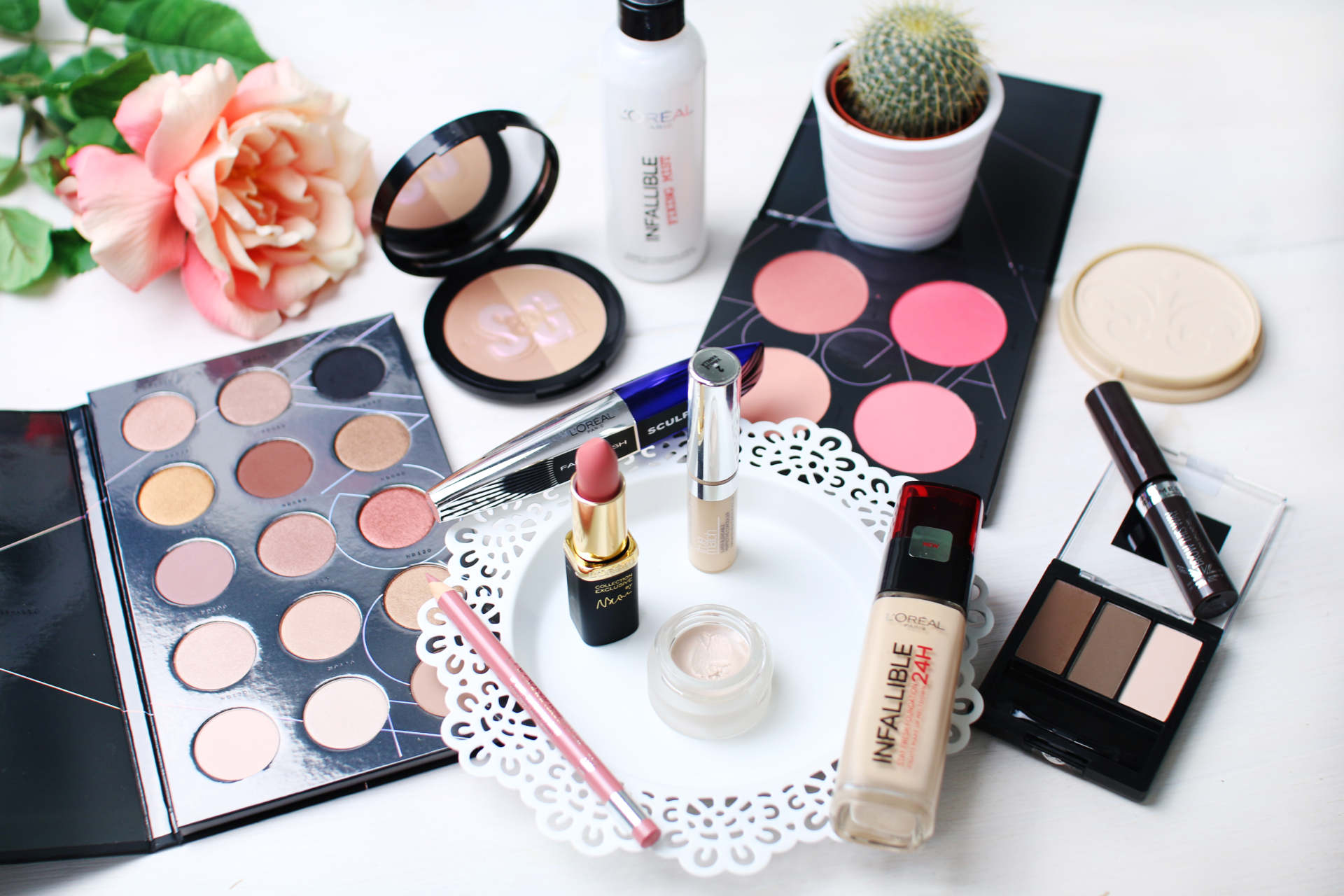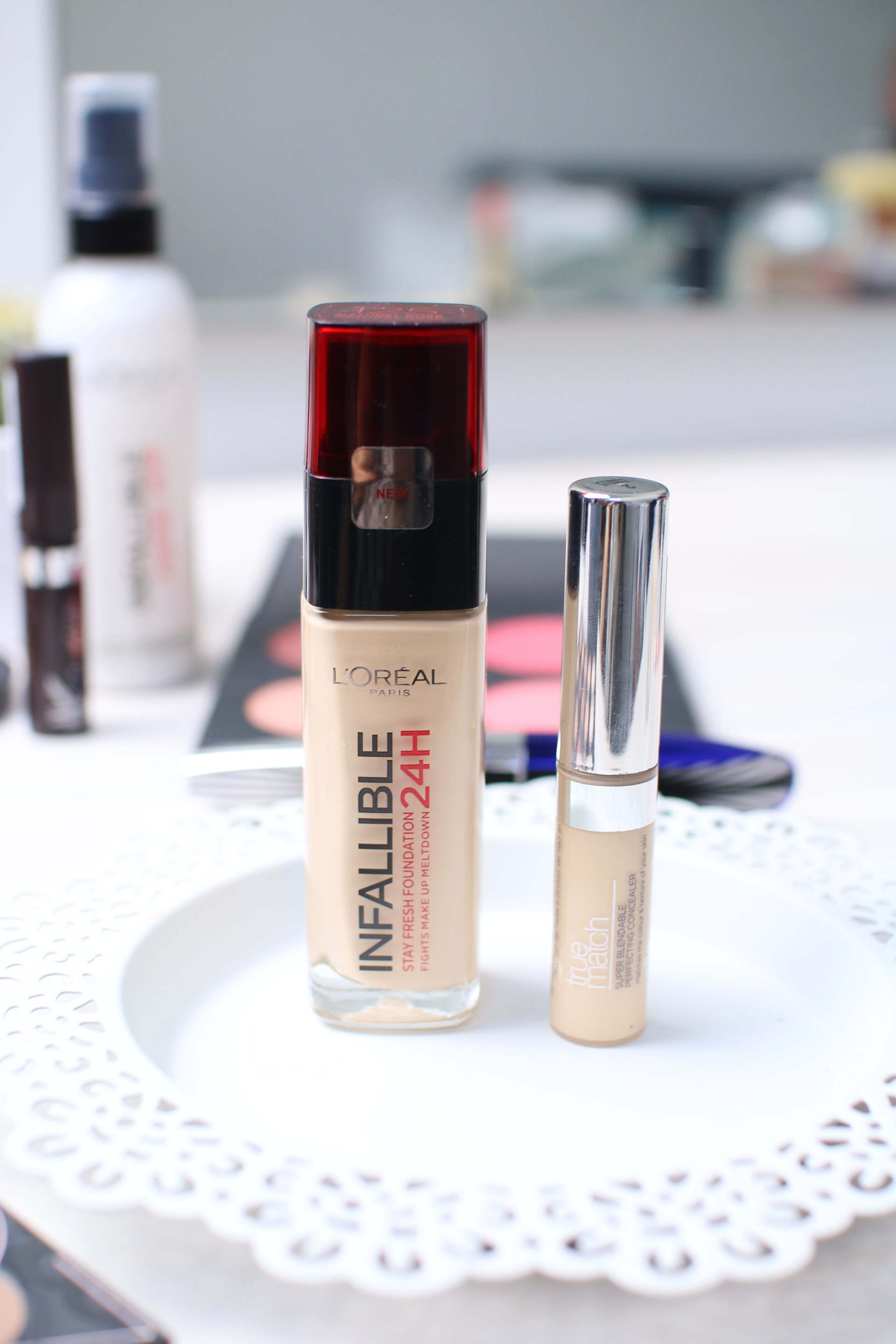 Let's make a start with the base; my very favourite part of this look. Honestly, it has been a while since I have ventured back into drugstore bases, the last time being a drugstore make up tutorial video with another L'Oreal fave, True Match. But after hearing so many Youtubers mention their love for L'Oreal's Infallible foundation, I felt it was something I really needed to try out. This does come in a matte version, but as you know, I'm all about the radiant, dewy look. I picked up the Infallible Stay Fresh Foundation in Natural Rose – a shade name I would usually never look twice at. Rose immediately makes me think pink, and pink toned foundations are something I am really not fond on. But after swatching on the back of my hand and holding it up to the light a few times, I figured the shade looked distinctly like Nars Deauville, and I was sold! And I am so pleased I picked it up. It really is a fantastic base. Medium coverage, buildable for a heavier finish and in Natural Rose the colour is a great beige/yellow tone. As soon as I started buffing it into my skin, I was totally taken with it.
I popped the True Match Concealer over my under eyes, chin and beside my nose and worked this in with a damp beauty blender. And once again, I was really pleased with the coverage and finish. In the shade vanilla, the tone was great for my skin tone, although I do wish it was a tiny bit more yellow toned. But the consistency and finish I was really happy with!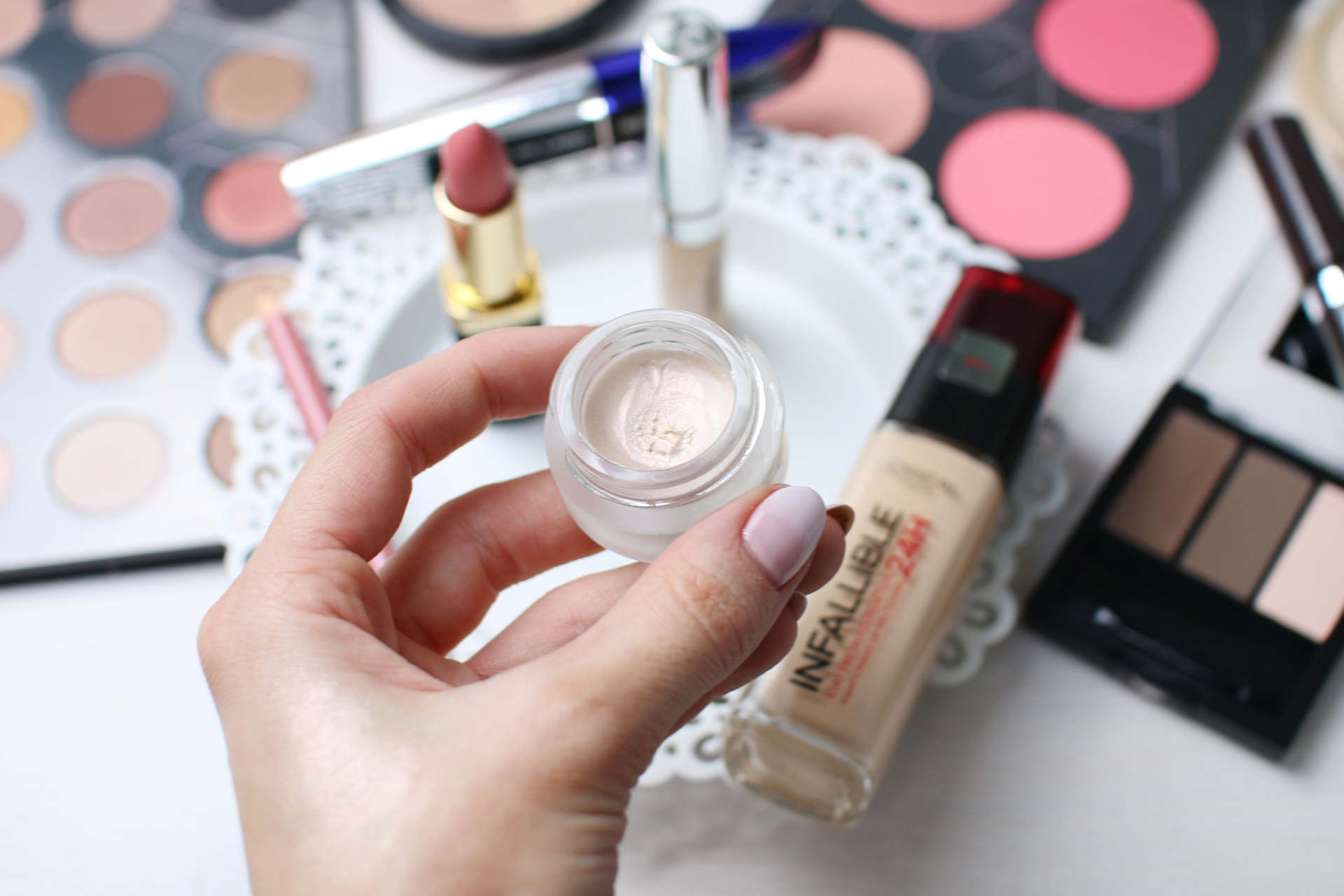 As my bronzer and contour powder, I went back to one of my absolute favourites, the Soap and Glory Solar Powder. I tried this about 18 months ago and totally fell in love with it. It has a sheen to the finish which really illuminates the skin, so if you are a big big fan of matte bronzers, this won't be for you. Yet, I really love how radiant it makes my skin look. The shade is also a wonderful shadowy bronzer tone, not at all orange and yet not too muddy grey. I lightly applied the bronzer with a contour brush before working it in with a larger brush to disperse around the temples, nose and neck. If you're looking for a new drugstore bronzer, this is one you can't go wrong with.
And to my cheek bones, the Topshop Glow Highlighting pot. I just dipped my little finger into the pot, added this to the back of my hand and used my usual highlighting brush to lightly skim this across my cheek bones. I didn't want anything too bright and evening inspired, so this was a lovely, lit from within finish.
And to the apples of my cheeks, I have been desperate to review the new Zoeva Blush Palette in Pink, and with this I finally got the chance to try it out. I felt that this blush palette, at £15, is a really fantastic price for four blushes from a really brilliant beauty brand. Of course there are more affordable blush palettes out there, but there are also many that are a lot more expensive! So I felt it was appropriate to include it in my luxury look for less run down. The blushes are beautifully pigmented and you really only need to tap your brush onto the pan to pick up enough product. For this look I used the two lighter shades and used circular motions over the apples of my cheeks to blend them onto the skin.
And on the eyes, the new Zoeva Eyeshadow Palette in Nude. Again a product I have been waiting to try out and I knew I would be extremely impressed with it. I have used Zoeva eyeshadows many times before and always been really pleased with the pigmentation, their ease to blend and their fantastic colour pay off. They are very powdery though, so be aware that you need to tap off your brush before moving it straight onto your eyes, but the overall finish is absolutely beautiful! I used a mixture of the bottom right matte brown shade for the crease of my eyelid before moving onto a mixture of the shimmery rose gold and champagne tones, of which there are many, and built up a concoction of beautiful colours. And to the very inner corner as always, a touch of the lightest shade. Oh, and just a touch of the L'Oreal Sculpt Mascara, which I highly recommend for ease, length and separation!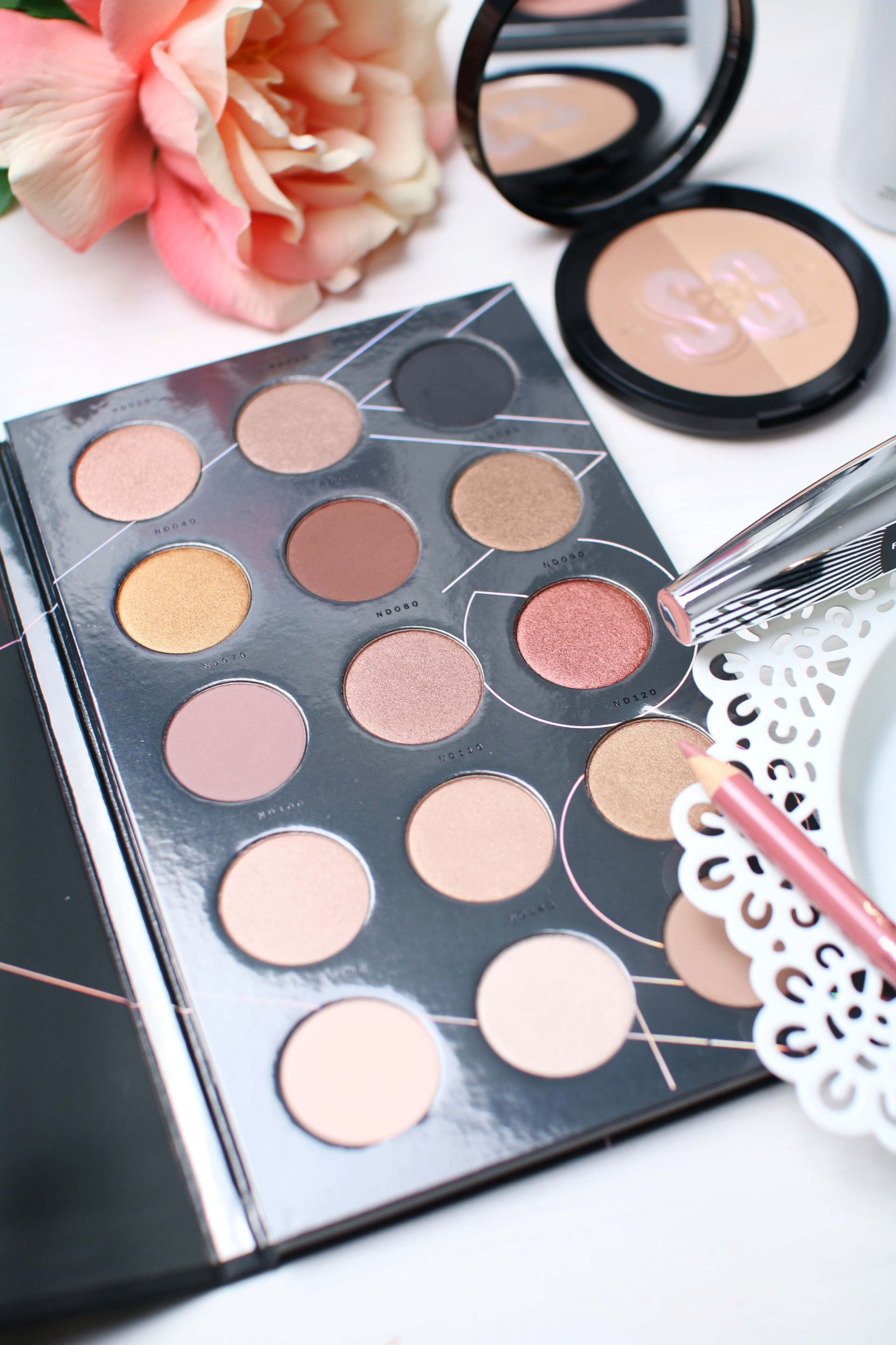 And a big big favourite here is the lips. The L'Oreal Paris Color Riche Lipstick in Naomi's Pink is an incredible coral toned nude pink lip. It suits my tastes down to a tee, being subtle, somewhat natural and so so pretty. I fell in love with the colour as soon as I tried it. I would recommend using this over a lip balm perhaps, to offer a bit more hydration and to keep your lips really moisturised, but otherwise the texture is really lovely and wearable. I'm a huge huge fan of this. And to line, I used the Maybelline Color Sensational Lip Liner in Sweet Pink, which turned out to be a perfect match with Naomi's Pink. This is a lovely colour, I just wish the pencil was a touch more creamy to apply.
The Brows I was so so pleased with. I used my own hard angled eyebrow brush, as I always stress you need to do to get perfect brows, but I used the Maybelline Master Brow Palette for the colour. For my brows, I absolutely loved this shade, in a warm chocolate brown. I dipped my brush into the wax first before brushing it over the shadow to pick up the pigment. Then with small brush strokes I filled and shaped my brows. I was actually so impressed with this, and would highly recommend it. Just make sure to buy a great brush to go with it. Mac, Bobbi Brown and Giorgio Armani make fantastic eyebrow brushes!
And to finish, I used the Rimmel Brow this Way Gel Mascara to brush through the hairs for a more natural finish. But again, be careful with this product as it can really coat your hairs and make them look a little too styled. I like to apply mascaras like this and then use a spoolie over the top to soften.
What drugstore brands are you currently really loving? I loved this overall look and finish and will definitely be adding this foundation to my daily use pile. And the lipstick has already gone straight into my handbag!
Sign up here for a weekly catch up of everything Inthefrow