London, UK
The Dior VIII Montaigne Timepiece
I have been so excited to post this article. It has been in my mind for a while, since Christmas actually when the Dior VIII Montaigne came into my life, and I wondered whether it was something I should mention. Items of extreme luxury are often frowned upon or met with negativity from those who do not see the need, can not fathom spending so much of their money, or those who prefer to spread negativity rather than positive vibes. Yet, there are so many of you who love to shop and aspire to premium fashion and I know you will probably fall in love with this beauty as much as I did!
I have always been a watch person. If you know me well, you will know I am often bare of jewellery apart from my watch on my left wrist. Without it, I feel like I have lost my arm and spend all of my time turning over my wrist to see an empty space when I query the time. I barely ever wear bracelets, I sometimes wear necklaces, I frequently wear rings but I always wear a watch. And therefore investing in a luxury Timepiece has been on my mind for probably 10 years. Ever since I clocked eyes on the Chanel J12's and wondered if I would ever be able to save up enough money to afford something so beautiful.
10 years later and I am sat in the Dior Boutique off of Bond Street, picking out a luxury Dior Timepiece from their collection of exquisite watches and congratulating myself for the best year of my life.
With a number of fine jewellery and timepiece collection brands in the luxury market, it is worth choosing a brand that you feel represents your aspirations, your personality and your tastes. I was also drawn towards Rolex, but felt as though my brand loyalty was extremely minimal. I only know one person with a Rolex, and although he loves it, it isn't a brand that I absolutely aspired to own. Similarly with Chanel. Although the J12 is certainly a beautiful watch, the black and white ceramics of the strap aren't something I imagined to be wearable for every day wearing. I am a silver girl through and through, and aside from one Rose Gold watch that I wore and loved last year, I have always owned a number of larger, silver bracelet watches.
Dior is a brand that I feel exudes absolute luxury. It is classic, timeless, sophisticated, elegant, feminine and epitomises the fine art of Luxury. It is never over the top, it doesn't need to shout about its elegance and for me, it is one of the most prestigious brands within luxury fashion. It was not only an easy choice, but a perfect choice, when it came to choosing a watch that I would wear for the future.
To mark the most exciting, challenging and rewarding year of my life, I felt I had earned a visit to the Dior Boutique to pick out the watch of my dreams. And whilst I honestly had no intention of buying it on that particular day, I couldn't leave without it. I had researched online and seen a number of styles I adored. I wanted to choose an Automatic movement rather than a battery operated, Quartz movement, only as I felt that the classic Automatic movement was far more traditional. I also knew I wanted a silver strap, with hints of Mother of Pearl, but I had not decided on the size or style. Until I was offered the chance to try them all on and choose my favourite, and the winner was clear. A white Mother of Pearl face and ring, 32 central Diamonds and stainless steel, pyramid shaped links to the bracelet, to mimic the class Dior design. The Dior VIII Montaigne 36mm timepiece was love at first sight.
A luxury watch is an investment. A piece of jewellery that I will wear now for the rest of my life, before I pass it down to my Children and theirs. And whilst the initial cost is substantial, it isn't an item that will ever go out of fashion, age or fall apart. As far as investments go, unless you're buying your first home, there are only a small number of items that could compare to the investment of a Timepiece.
I haven't gone into the cost, because I know some people will only be interested in reading how much I had to draw out of my savings. This post is for anyone looking to invest in a luxury watch, which I know there are many, and for those who need that extra push and inspiration. If you're interested in how much a Dior watch costs, for your own jewellery collection, the website can show you all of the prices. But I would honestly recommend going along to their Boutiques to try one yourself. I have never had service so perfect, welcoming and helpful in all the time I have been a devoted shopper. We were treated to Champagne, offered a tour of the Boutique and made to feel so comfortable. It was an experience, and everything you would imagine from a luxury fashion house. I left with the biggest smile on my face and the most beautiful watch in the world.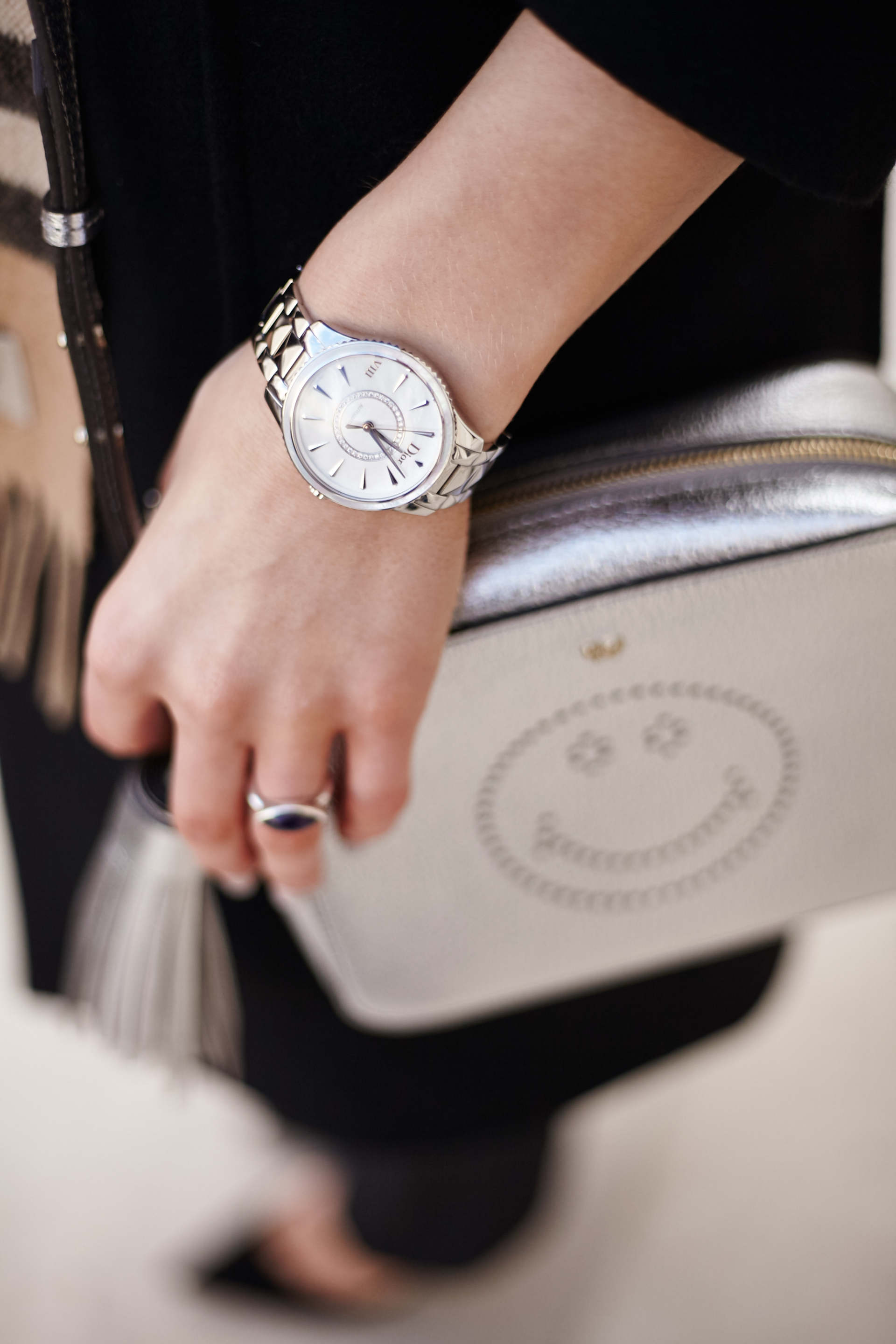 Have you invested in a timepiece? Which one and do you still love it just as much as ever? If not, which brand are you most interested in buying from? Any questions, please do let me know in the comments too!
Sign up here for a weekly catch up of everything Inthefrow