London, UK
Burberry at London Fashion Week 2016
Last season, I had to pinch myself that I was attending the Burberry LFW runway show. A chance to view the latest collection months before anyone else, or seconds in fact, with the magical ways of social media. But just to be invited along, to sit amongst highly rated fashion and beauty press and take in all of the action as it happened, was my highlight of the previous season.
This year, I was over the moon to be invited along once again, this time with a front row ticket in hand. To me, this was a huge honour and probably my proudest blogging moment. I was not only invited, but offered a front row view to the best show in town. But mainly it meant that I could capture images from a much more privileged position; meaning better quality and detail. I was thrilled!
In keeping with the theme, I wore a Burberry Trench with lace trims and seams to the body and across the back of the waist. It fit perfectly to my shape and I was almost ready to wear it alone with heels – but my responsible, weather conscious side told me to pair it with leather trousers! I teamed it with a small embossed clutch with a beautiful golden strap to finish. Have a peek at my outfit at the bottom of the post!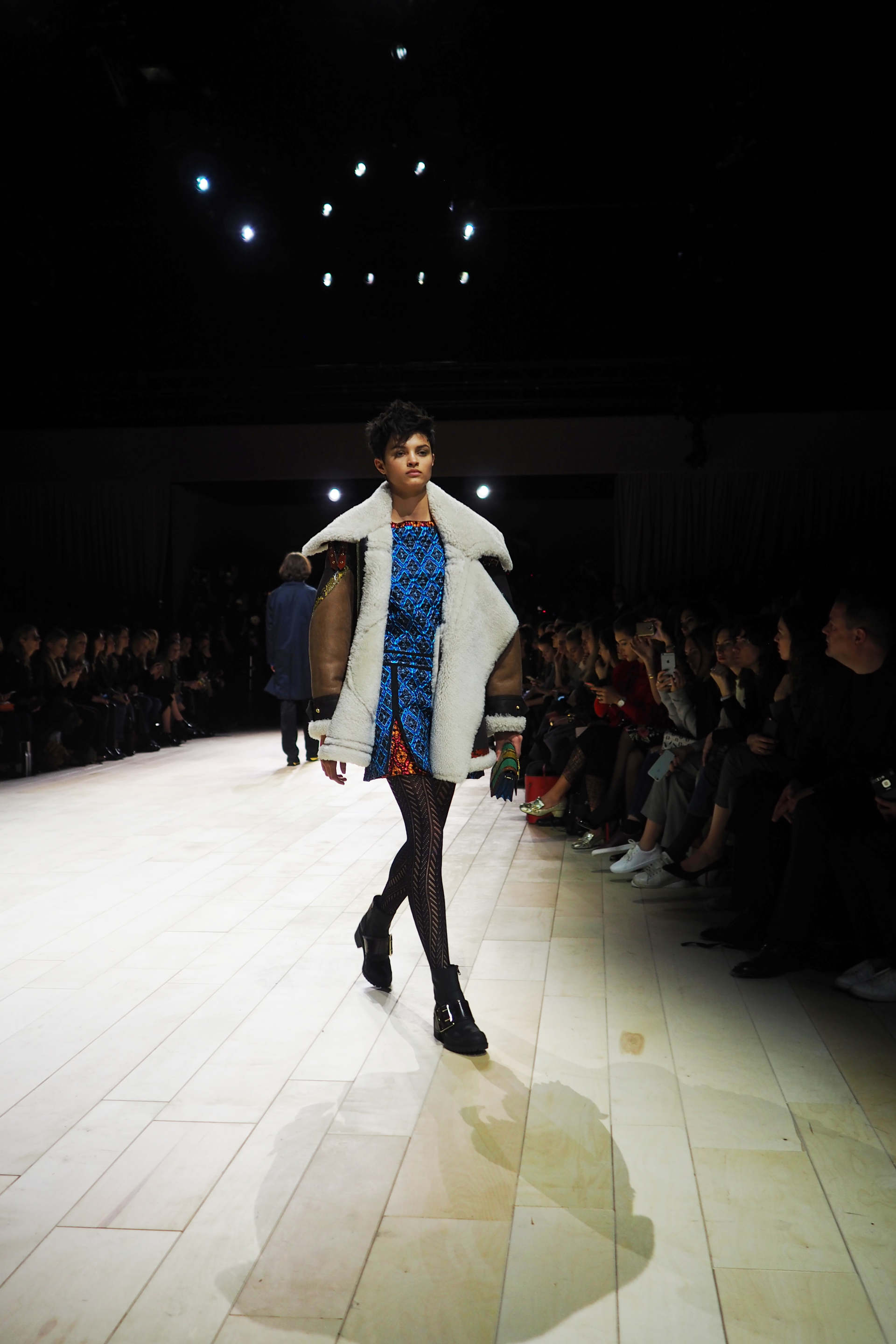 This certainly was a seat with an excellent view. All of the pieces that I really loved, I have selected below. Trust me, there were many more photos I could have posted!
But I wanted to bring this to you as one, individual post. Mainly because of how much I adore this brand. As you know, I have worked with Burberry and feature their products frequently, because I love what they stand for, where they came from and what they are currently bringing to the fashion and beauty arena. They are constantly ahead of the competition, especially when it comes to technology and innovation. In fact, you can watch the whole show right here AND shop the catwalk, right now! Your item will be delivered as soon as the items are manufactured, in around 12-18 weeks time – but the fact that you can literally purchase a product you love immediately, is not only genius but completely unique. It creates immediacy and excitement around the products, making them accessible immediately rather than just a product to remember in 6 months time when they are released. The moment is now and then it is in your shopping bag.
There were a number of classic Burberry styles, reworked and made new. And I guess that this is what I love to see from Burberry. I expect a military influence and an edge of formality to their structure and finish. And this season certainly delivered those features. But whilst maintaining a classic and familiar style, it injected a number of new elements for a thematic collection.
Exaggerated seams and contrasting threads on leather trenches and military jackets, oversized mohair coats in tartan prints and snake skin panelling to skirts, dresses and jackets. Large buckled boots and matching large buckled bags in snake and animal print were prominent, as were patterned tights under dresses and skirts. It was clear that the clothing was suitable and wearable for the cold, Autumnal months.
For extra colour and print, metallic busy florals were paired with clashing animal patterns and repeat patterning for bolder, statement items. But the number of wonderful outerwear pieces on the Burberry catwalk was so exciting to see, especially as so many will be statement coats or jackets for the winter. They will be either structured and fitted, or casual and oversized, but bold either way.
The new buckled bag with patterned thick straps is something I will definitely be looking at in more detail come Autumn! And a number of the coats I have totally fallen for!
Have a peek through all of my photos for a closer look at some of my favourites from the Burberry LFW collection!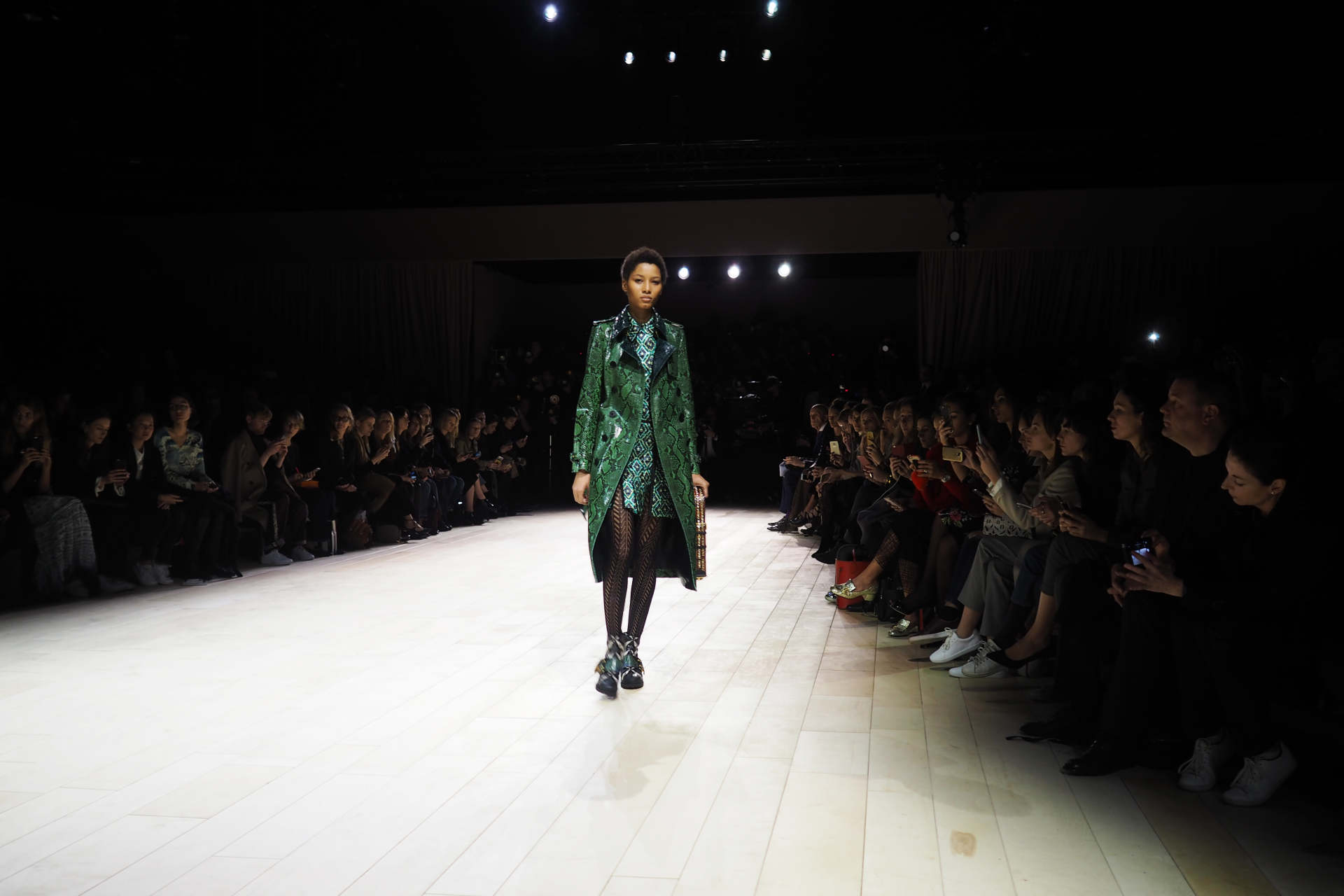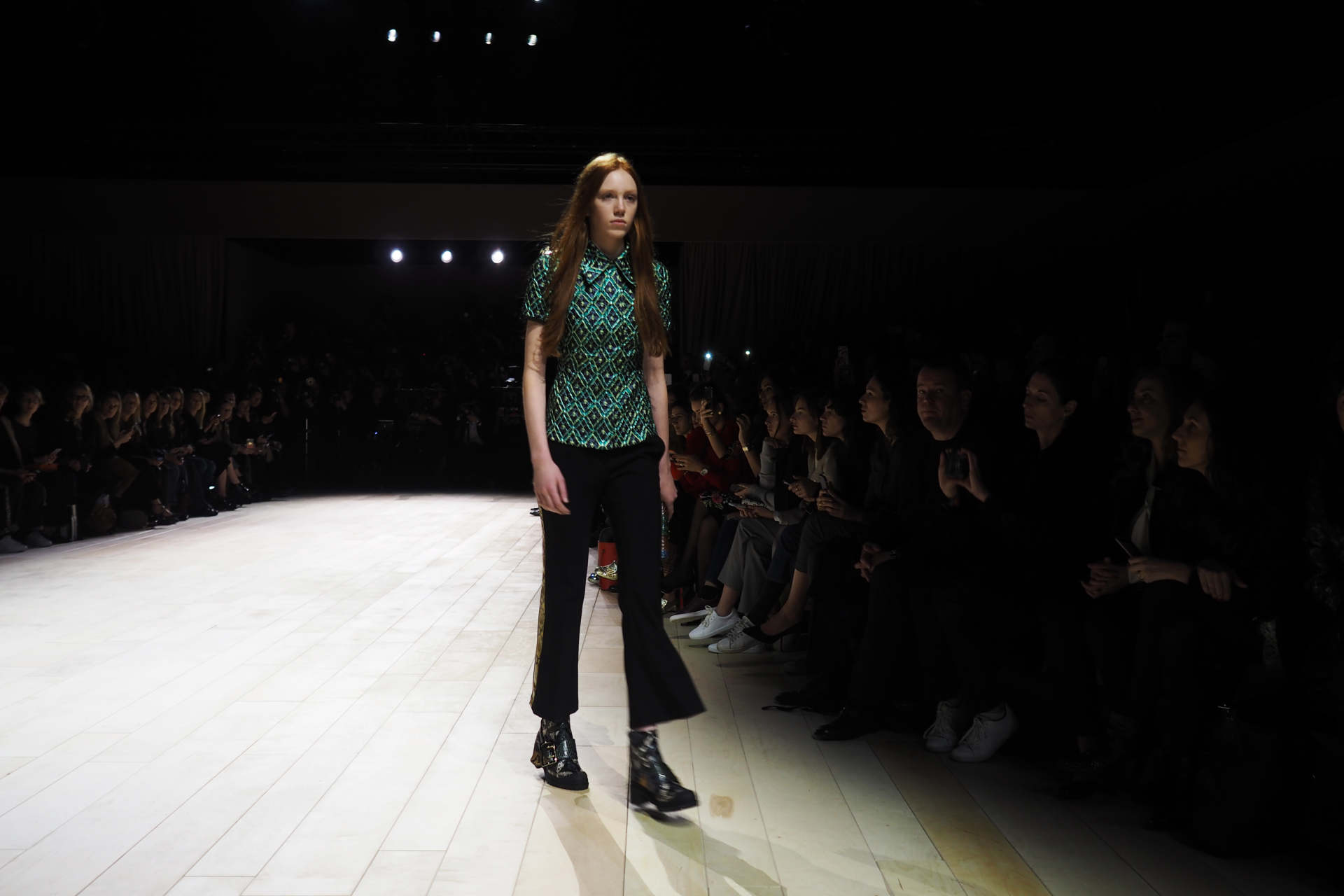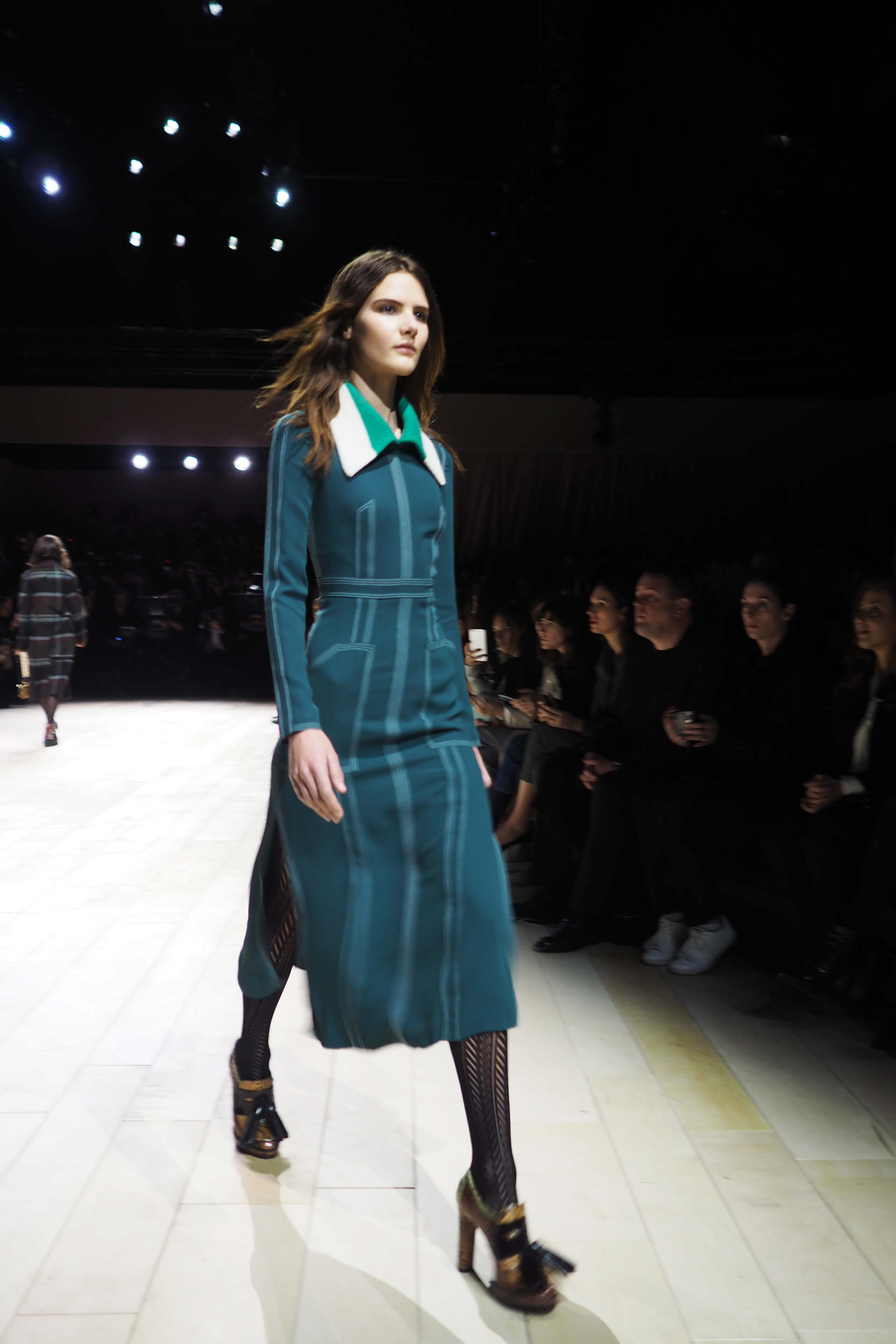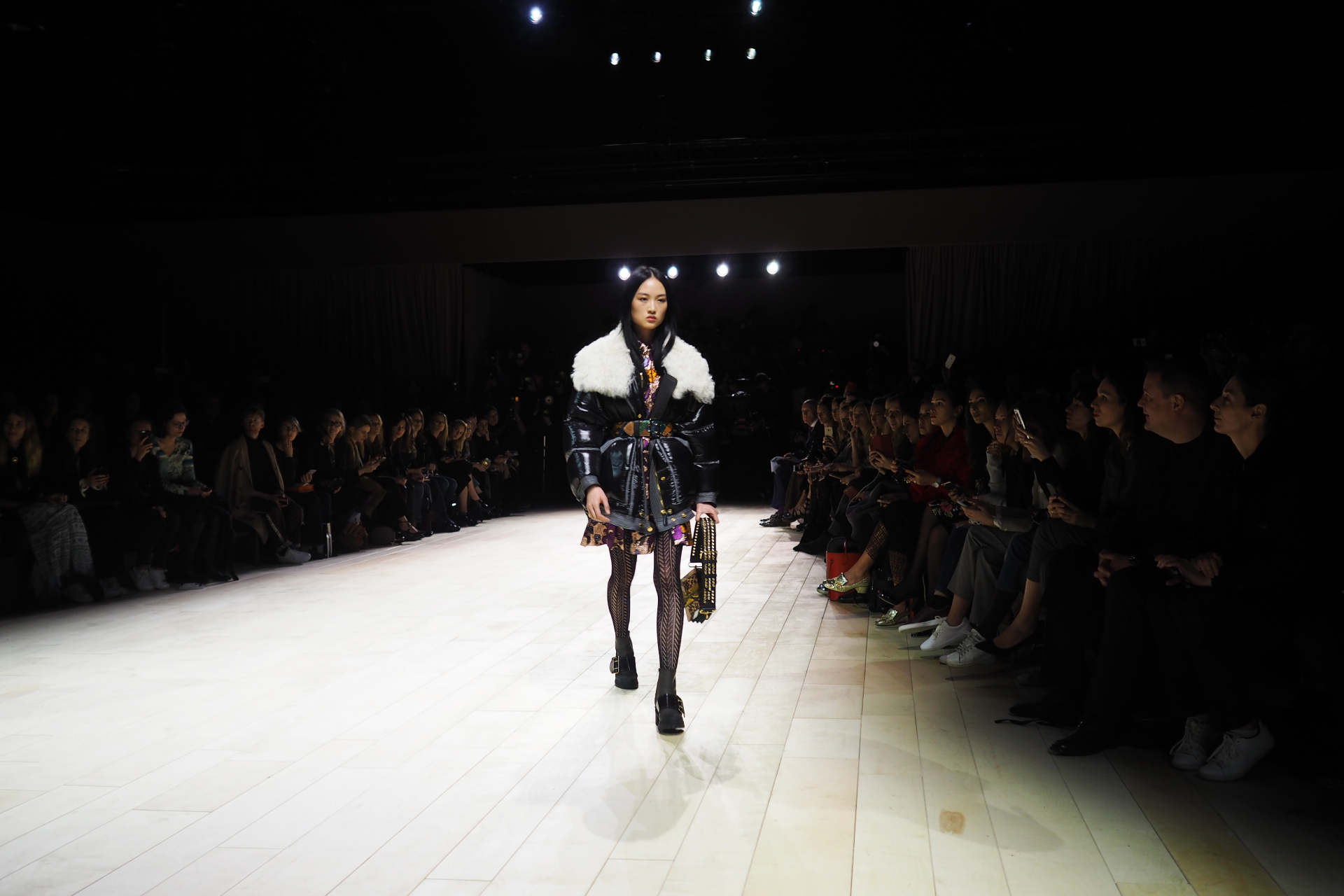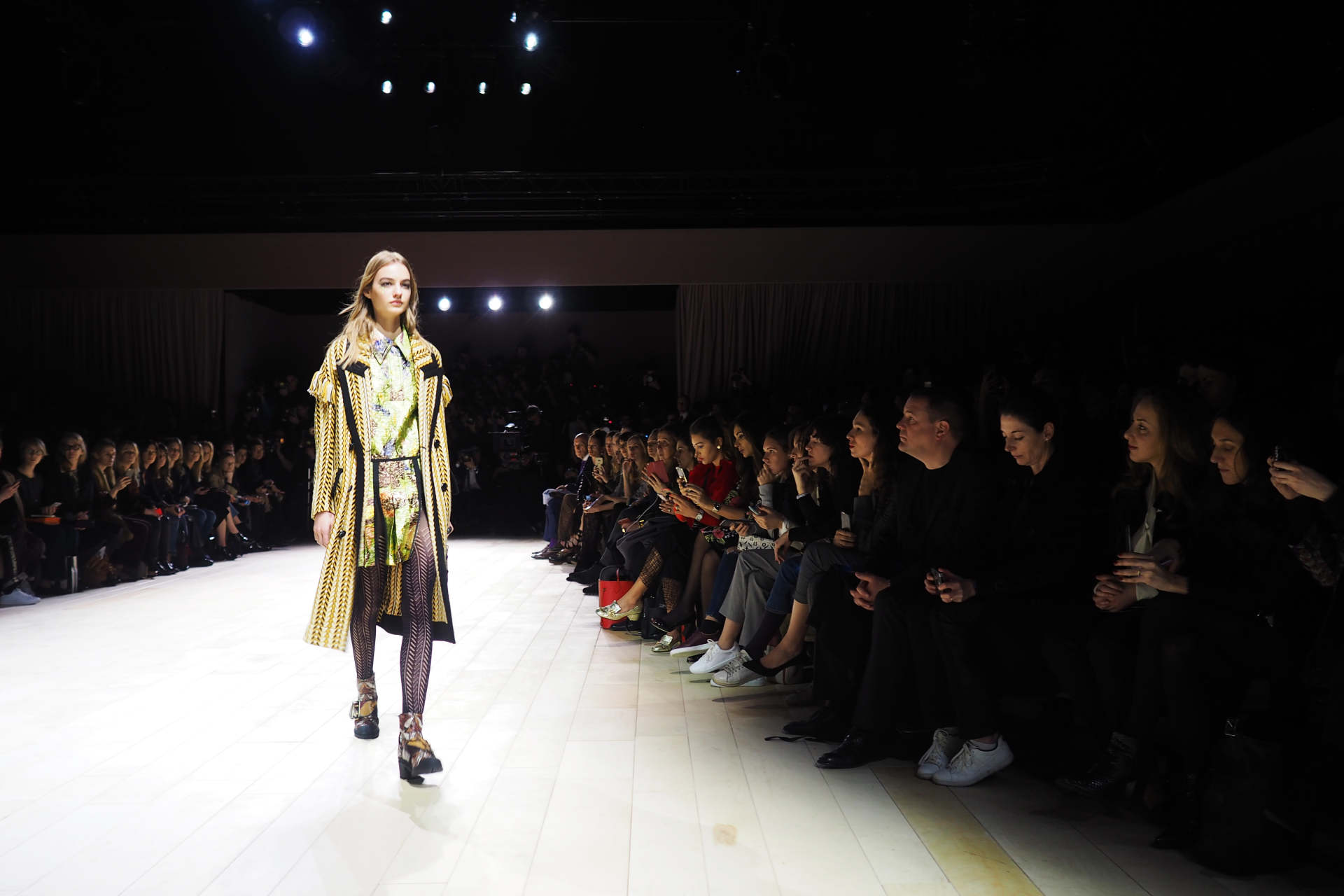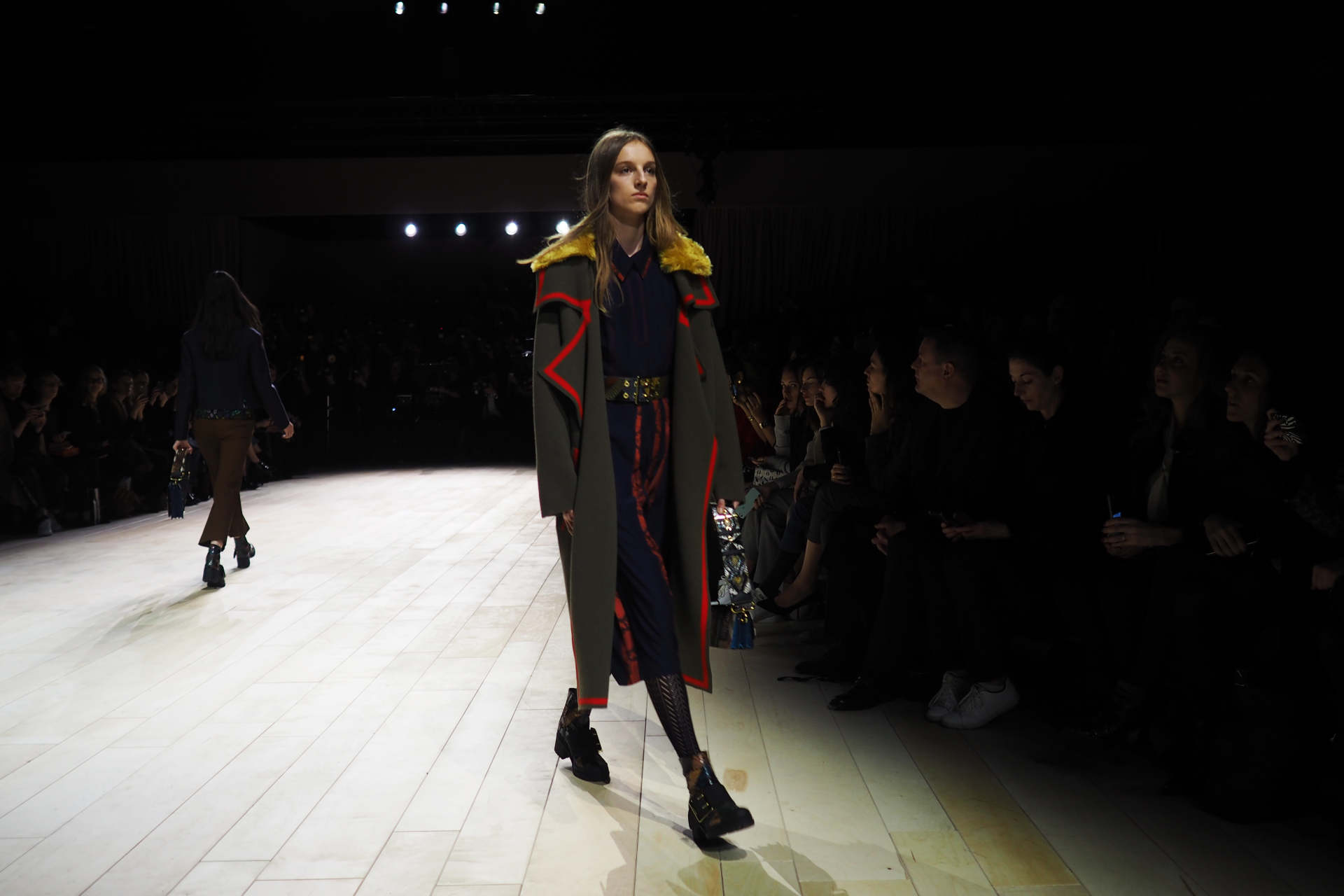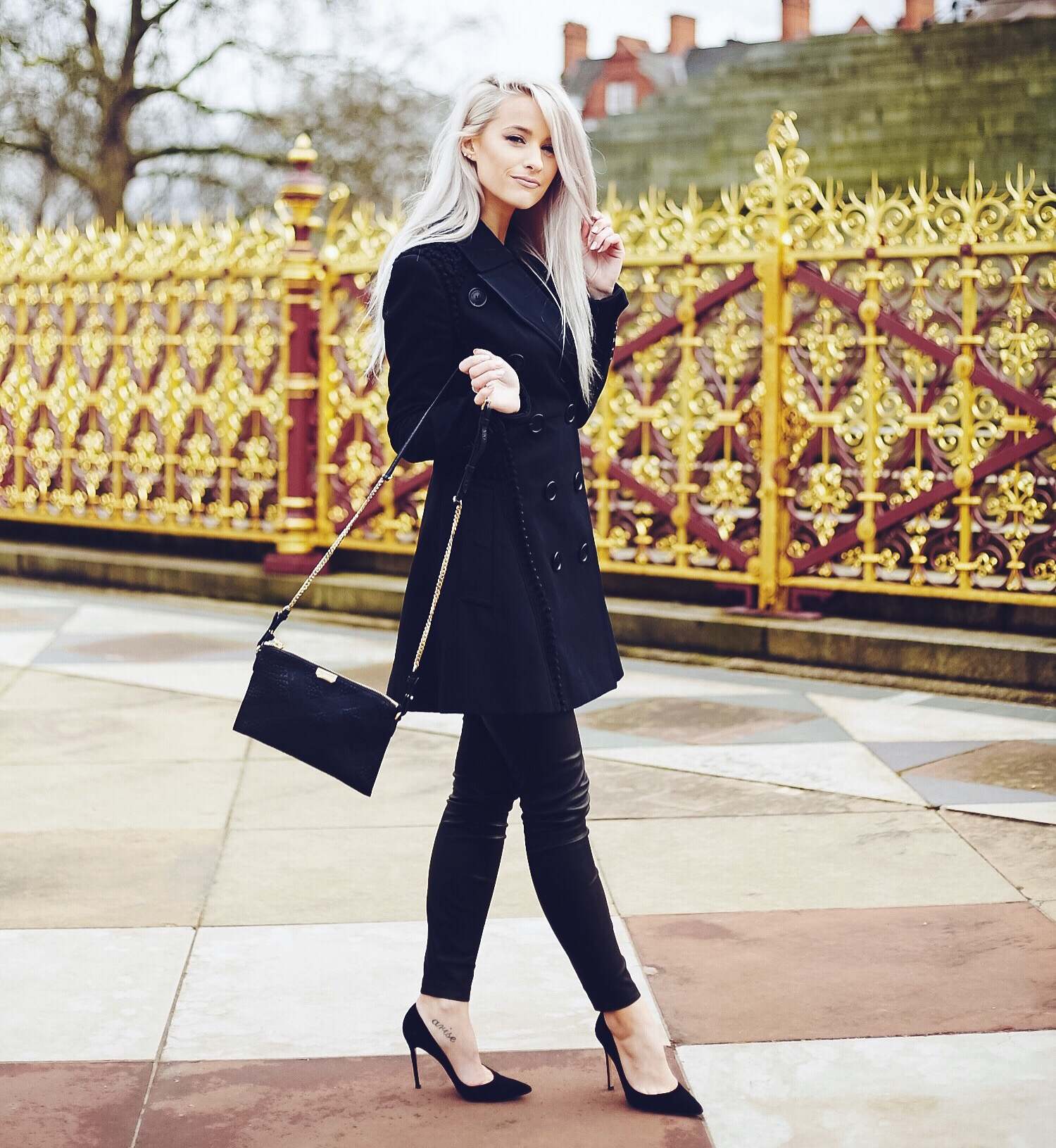 A dream show and such a wonderful moment to watch it from a front row pew. What do you think of the collection?
Sign up here for a weekly catch up of everything Inthefrow