Perfume Wardrobe
#SmellsLikeMemories
Every person has a favourite scent. Whether they are 40 years of age and have worn Dior J'Adore for the last 10 years, or 10 years old and adore the newest Cheryl Cole scent, every person has a fragrance they really prefer. A scent that they feel defines their character and personality.
I recently went through my perfume collection and threw away piles of almost empty bottles and fragrances that were over 5 years old in some cases, whittling down the collection to around 15 of my absolute favourites. And I realised that whilst these fragrance may encompass the scent notes that I absolutely love, there is more to just their scent that has me unable to part with them. A scent has the ability to escort you back to a special time. For me, one of my fragrances might remind me of a holiday, a wedding, an event, or even a special date night, and spritzing it after that time, might recall those memories and wonderful moments.
And Maison Martin Margiela has truly taken this concept and worked it into gold. Replica, is their line of fragrances that tell a story with every spritz. Beach Walk, Jazz Cub, Funfair, Flower Market and Lazy Sunday Morning are just five of the scent profiles that take the wearer back to a potential time in their lives, to relive the magic.
There are ten fragrances in this unique range of Eau de Toilettes, aiming to replicate the scents of memorable places and times, almost creating their own stories as to when they were encountered. Each bottle makes note of the scent memory on the label, the description of the fragrance, the Provenance and period of time and whether it is intended for ladies or gents. For example, Flower Market, the most floral and bright fragrance of the collection, reads Paris, 2011 and a Crisp Petal Freshness as the description of the scent. It enables you to relate to the scent and recall your own similar memory.
For this reason, I cannot explain how smitten I am with this range of perfumes. The concept is so unique yet beautifully simple. The packaging is luxurious yet minimal, whilst the bottle has a wonderful simplicity. The plain glass and simple label has no need for frills and bows, for the perfume itself can speak volumes.
My favourite of the collection is Beach Walk. A perfume that describes Sunkissed Salty Skin as its fragrance notes and Calvi (France), 1972 as its provenance and period. This scent resonated with me immediately, especially after all of the travelling I had done in 2015. Without being over the top and obvious, the scent has subtle coconut notes whilst pink pepper, bergamot and ylang ylang also shine through. It is summery, feminine and definitely evokes a holiday, ocean scene.
Equally for men, Jazz Club was the scent that stood out to me. With memories of Brooklyn, 2013 and notes of Heady Cocktails and Cigars, this male fragrance has such a masculine, woody and oriental finish. With orange notes, vanilla, tonka bean and tobacco leaves, the scent is indicative of exactly what it claims to be. A Gentlemans Jazz Club. It is the type of scent I immediately want to douse Alex in. Equally, At the Barbers is the additional male scent in the range that Alex has now taken to wearing daily. It is clean, fresh and exquisitely masculine.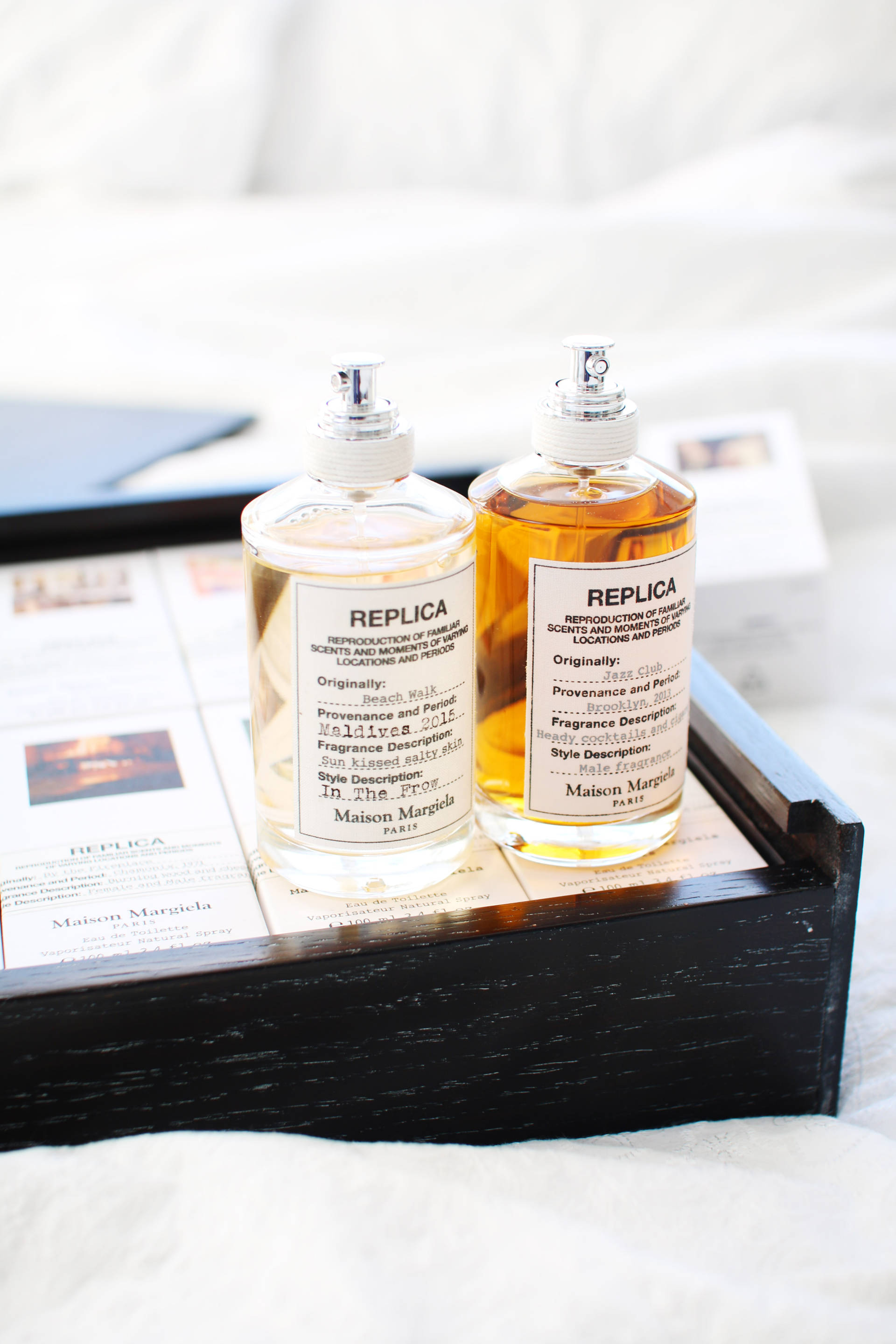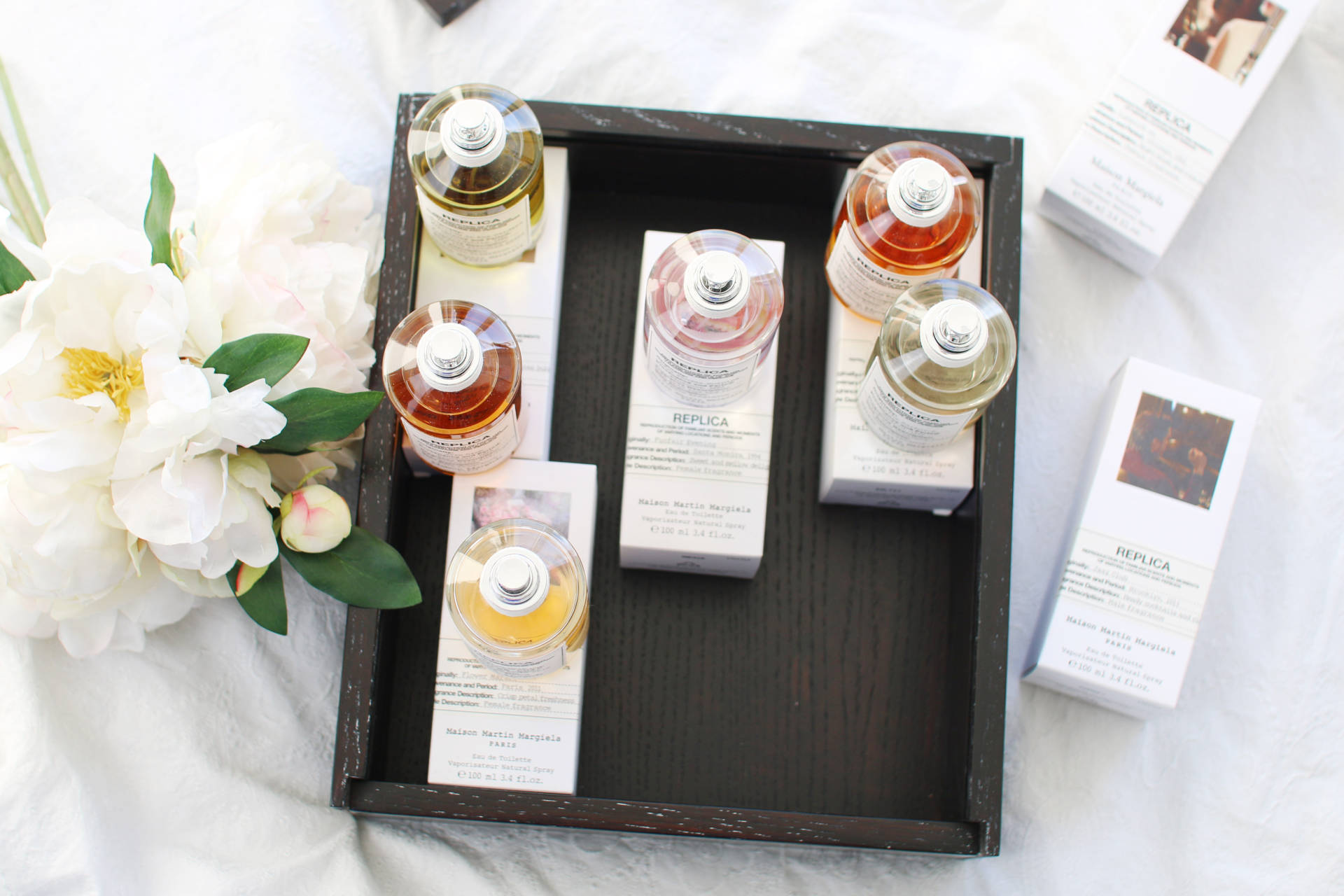 With ten fragrances, 7 female, 2 male and one unisex 'By the Fireplace', you certainly need to decide what sort of mood and feeling you hope to evoke every time you wear your new fragrance. For me, Beach Walk is a fragrance I wear every other day, as it really helps to lift my mood. Flower Market is the most floral and rosy, yet bright and without a heaviness. Promenade in the Gardens has notes of Vetiver and Patchouli that evokes a sense of open green gardens and fresh country air. Out of the two, the latter would be my choice. Yet different entirely would be Funfair Evening, with a sweeter bouquet of fruity notes of apple and orange with caramel and amber. You are transported to a fairground with sweet treats and Ferris Wheels. And Lazy Sunday Morning just reminds me of fresh sheets, last nights perfume on your wrists and new lingerie.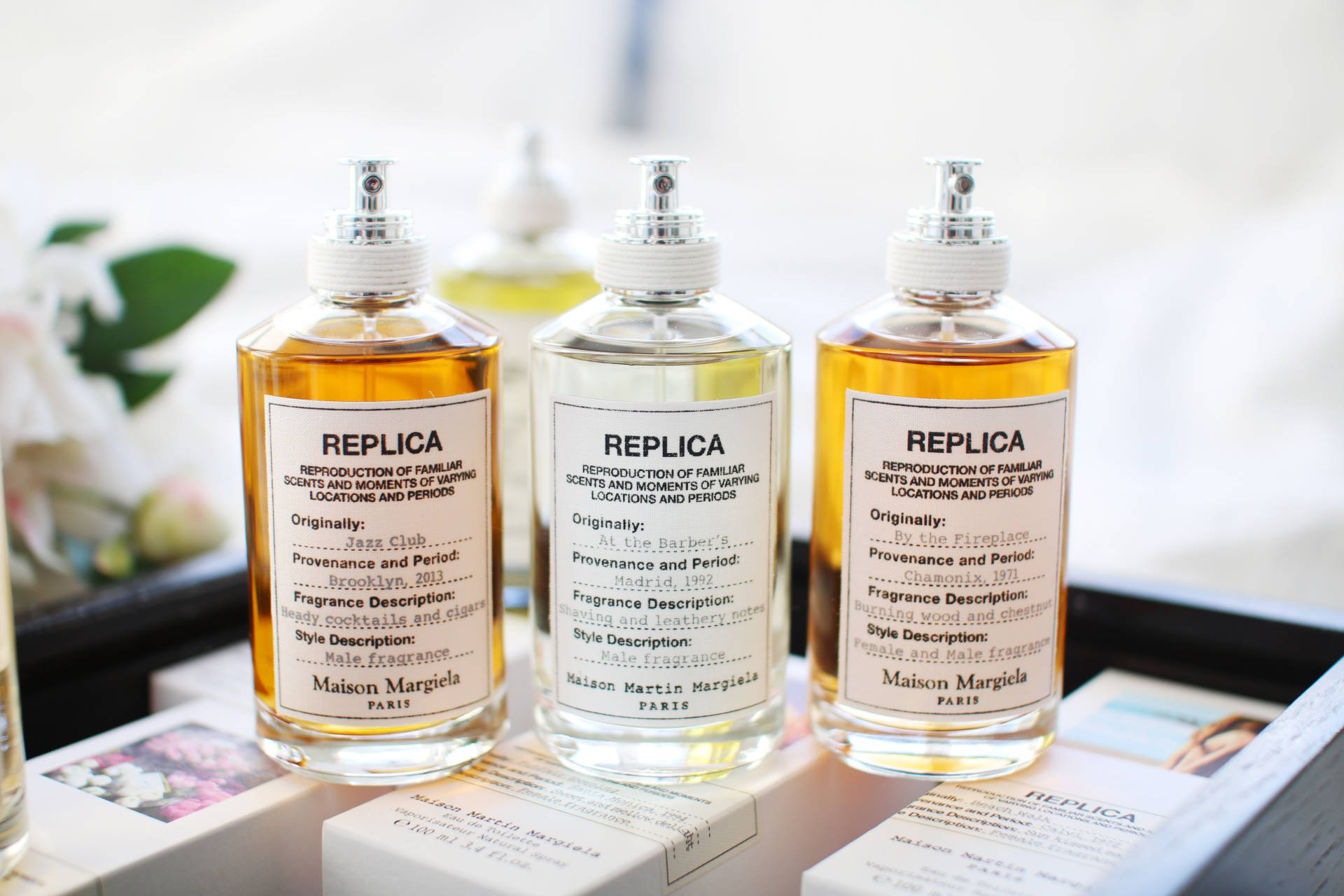 Yet none of the scents are obvious and over exaggerated.  They are mature and well imagined. Dreamy and luxurious.
I am completely hooked.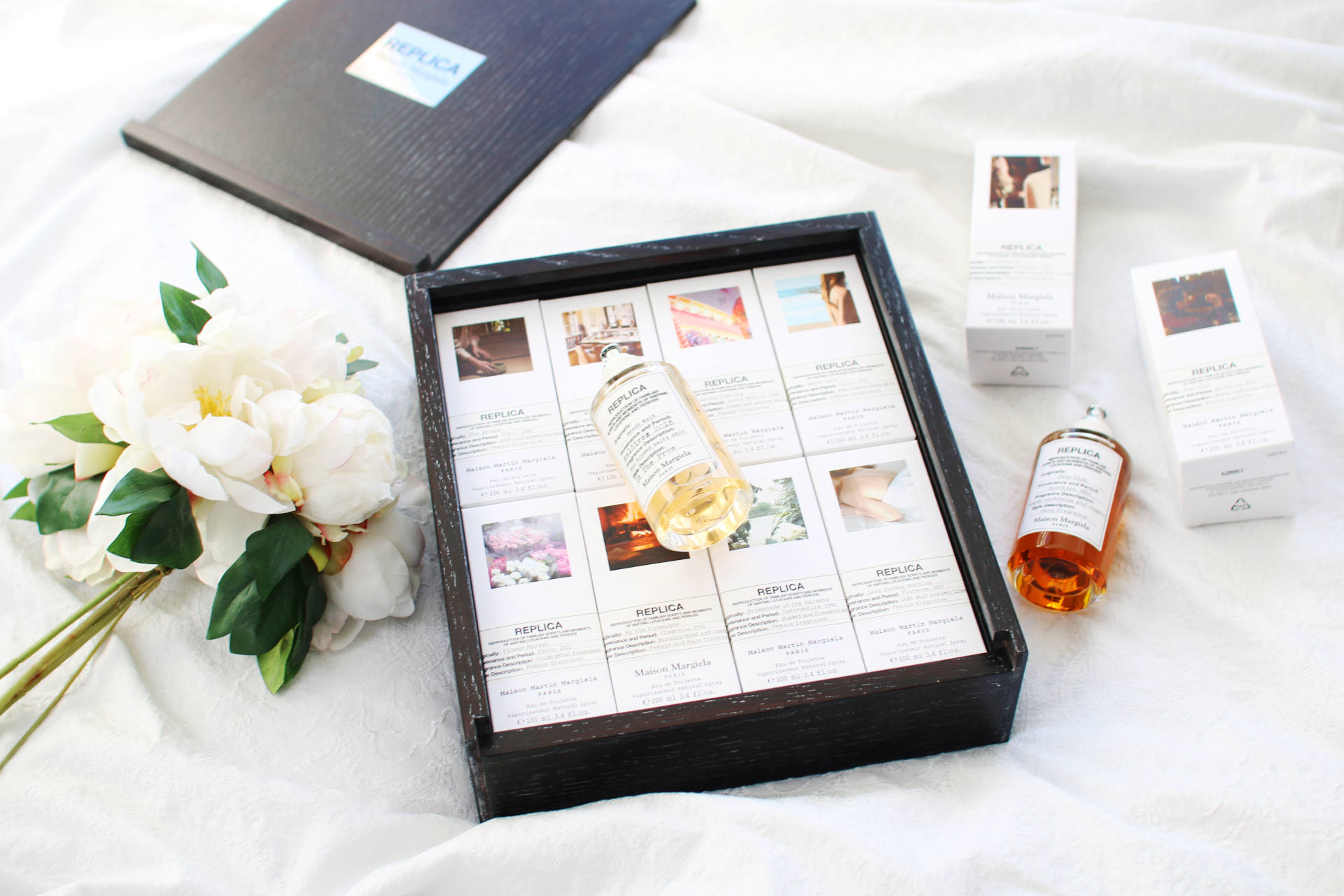 If you could bottle a memory, what would it be? And which of these ten scents might you be tempted by?
Sign up here for a weekly catch up of everything Inthefrow