Beauty Cupboard
Clarins Nude Lip Collection
The nude lip had its revival in 2015, and it still remains my favourite lip style. It is understated, simple, low-maintenance and wonderful with a tan. And therefore I have tried a lot of nude lip shades over the last year, to find the ones that would make their way into my everyday makeup purse.
Then I stumbled upon the Clarins lipstick collection, and although I had tried multiple lipsticks from Clarins, I had no idea just how extensive their lipstick range actually was. Not only are the shades diverse in this collection, the actual formulations are some of the best I have tried. Hydrating, pigmented and soft to apply, the shade washes onto the lips in a semi-opaque colour, so that the shade you see in the bullet, transfers to the lips in a soft, creamsheen finish.
Here I have gathered together 10 Clarins lipsticks from their collection, as well as their four nude lip liners, to offer a comparison on shades for a diversity of skin tones. If you're looking to invest in a good quality nude lip set, I would honestly take a harder peek at this collection!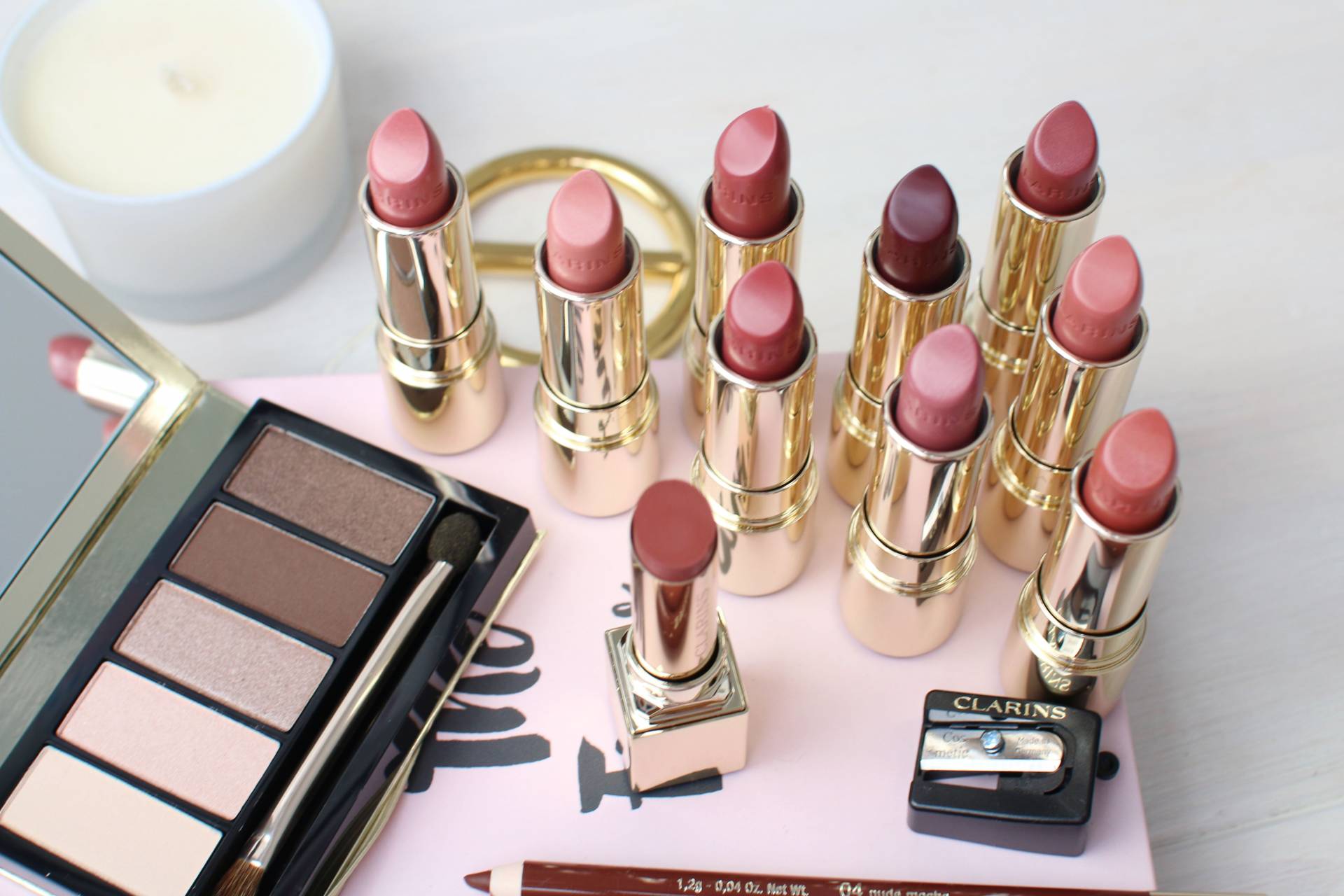 It was only when writing up this post and editing the photos that I realised that two of the Clarins lipstick shades are not necessarily nudes. I guess in the bullets, I thought they sat together as a great collection of shades for different skin tones, imagining Royal Plum to be a little more brown than purple when swatched, and therefore would have looked absolutely gorgeous on darker skin tones. And I still think it would look amazing – just not necessarily a 'nude' lip. But still, there are another 8 shades here that I am totally in love with.
The lightest shades, Pink Praline, Lilac Pink and Rosy Nude are very much 'Me' shades, with an equal amount of nude and pink qualities. I really love wearing pink nudes with a more lilac tone, and therefore Lilac Pink is probably my favourite, seen below as the fourth swatch from the left.
Swatches
L-R:
751 Tea Rose
745 Pink Praline
753 Pink Ginger
750 Lilac Pink
746 Tender Nude
705 Soft Berry
738 Royal Plum
747 Rosy Nude
731 Rose Berry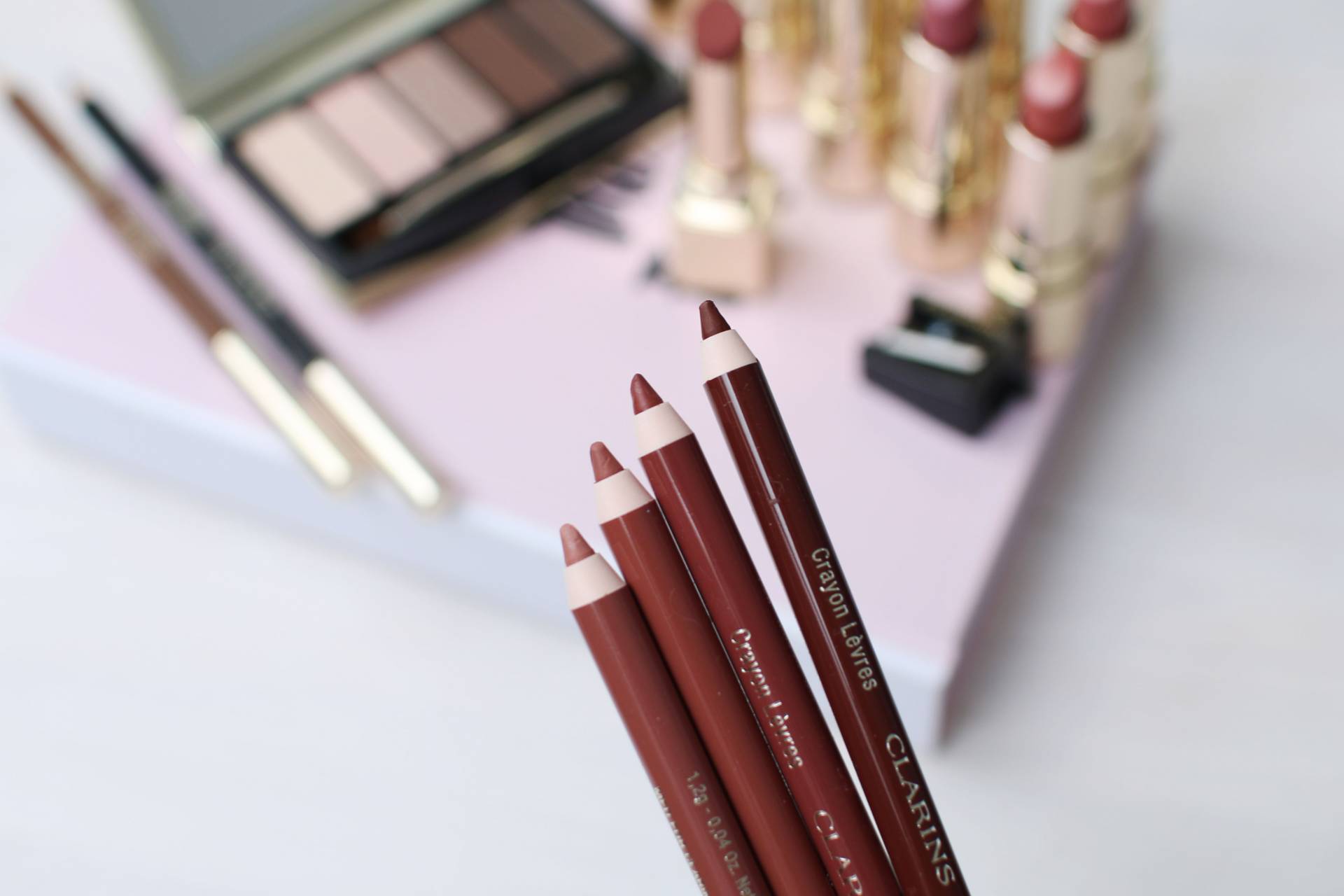 Clarins also released a collection of Lipliners to sit alongside their lipstick collection. From a light to darker nude tone, again catering for a number of skin tones, the liners are easy to apply with great pigmentation. They also work really well with the nude lipstick shades in the collection, to offer a bolder, contrasting line that can help to plump and portray a fuller lip.
From left to right, the shades are 01 Nude Fair /02 Nude Beige /03 Nude Rose /04 Nude Mocha
Lipstick
–
Pink Praline
with Nude Beige Liner
Lipstick
–
Pink Praline
with Nude Beige Liner
What is your favourite nude lip combination, and what brands do you swear by?
Sign up here for a weekly catch up of everything Inthefrow