The Beauty Cupboard
Luxe Lips
I will gladly label myself as a lip balm addict. If I was stranded on a desert Island, I would hope that I had somehow managed to keep hold of a lip balm in one of my pockets. Every night without fail I apply balm as my last skincare step. And again first thing in the morning, a balm is my lipstick base. It has become a daily essential and I would happily give up all other makeup products, if I could keep just this one lip treat.
I remember in College, losing my lip balm at a house party, underneath my tent – it was one of those awesome sleeping outside after the house party, kind of house party. Anyway, my lip balm somehow ended up under my tent and therefore nowhere to be found until the next day, and oh boy did I raise hell. At that point, my Carmex was life or death, apparently.
Anyway, anecdotes aside, it has been on my mind for a while to form a concise post on the best luxury lip balms on the market. There are so many, from a variety of brands, and I wanted to pull together only the best in the business. Unfortunately Tom Ford do not sell a female lip balm, or I'm sure they would have been featured here, but there are still 10 brands and 12 amazing balms here up for the choosing!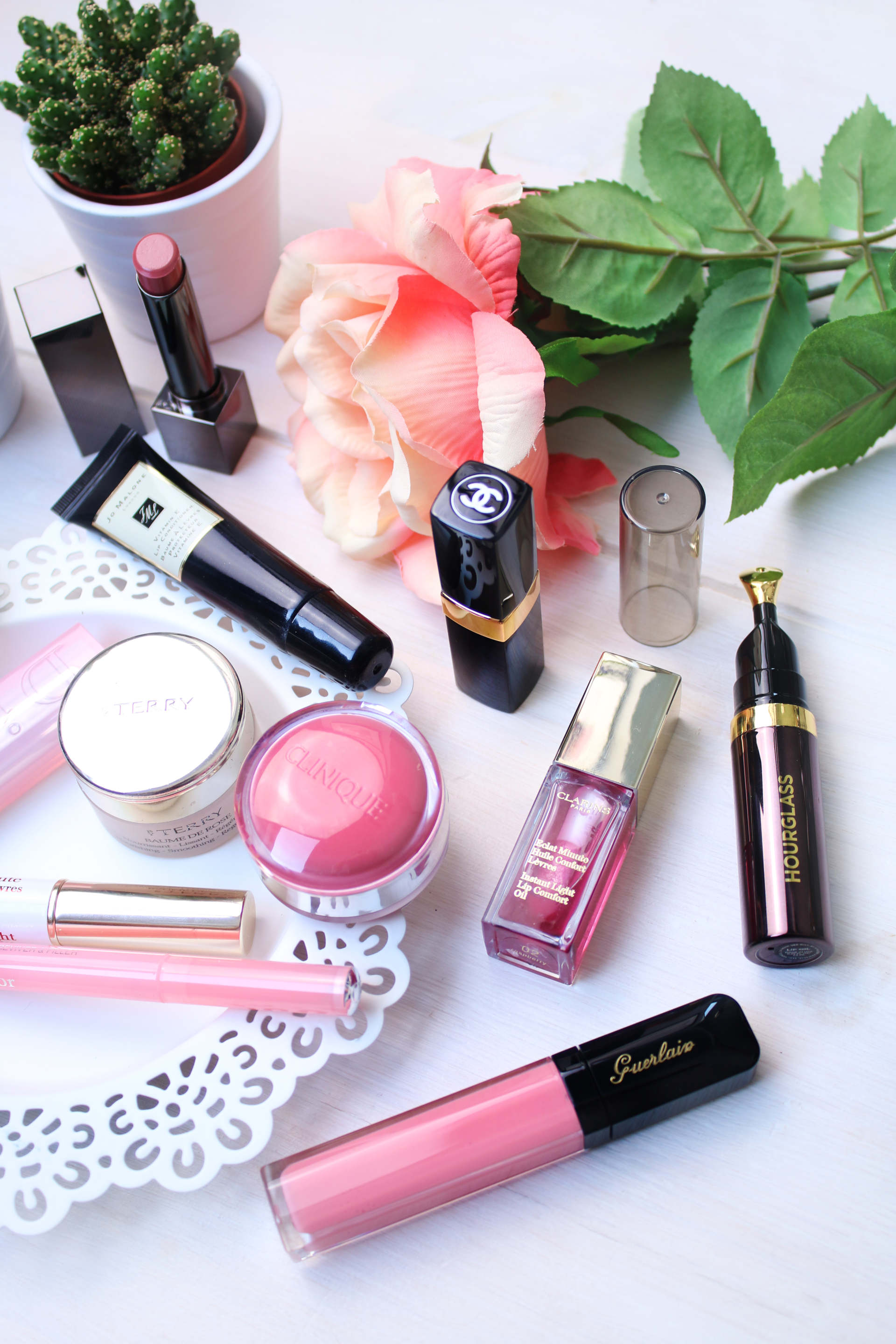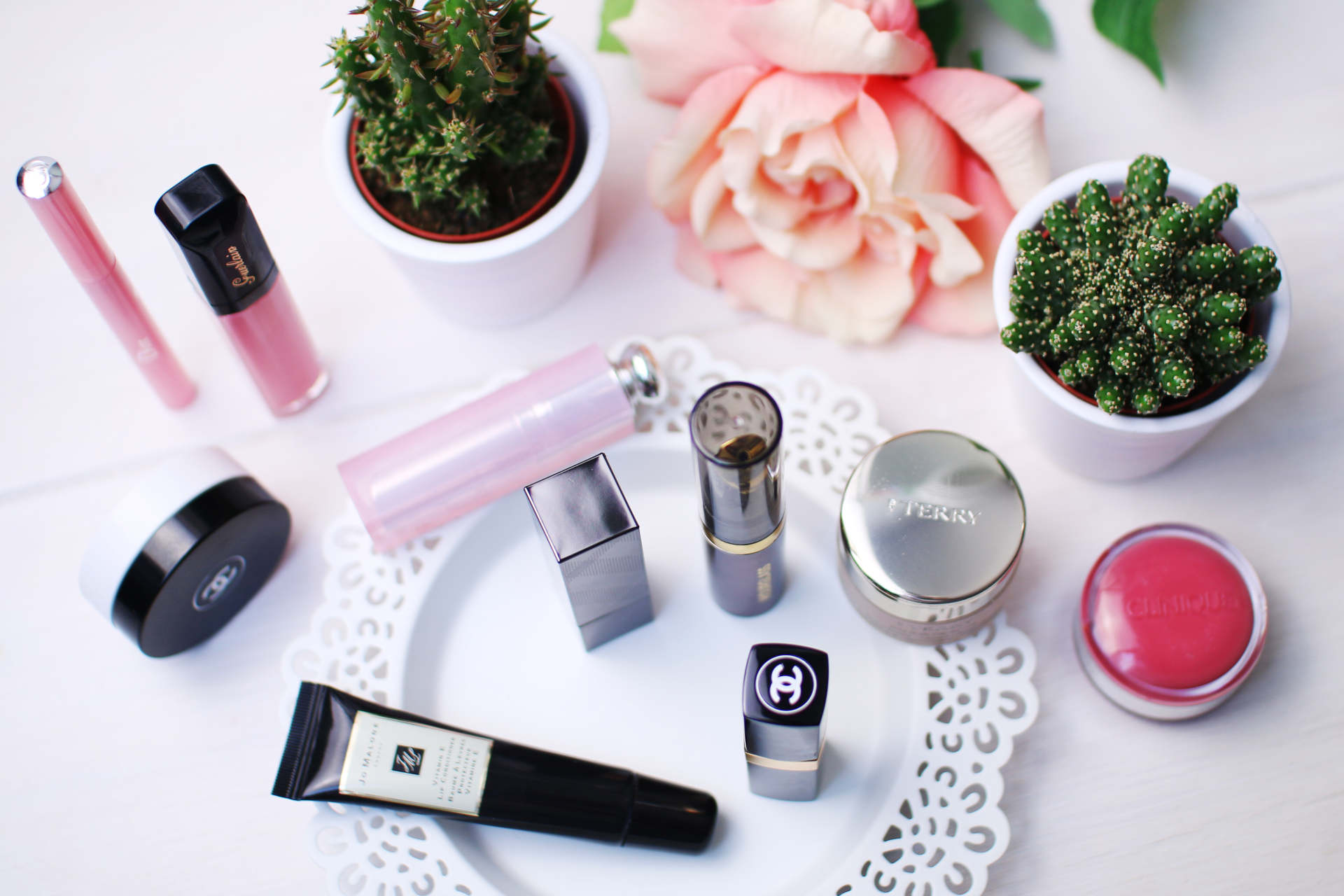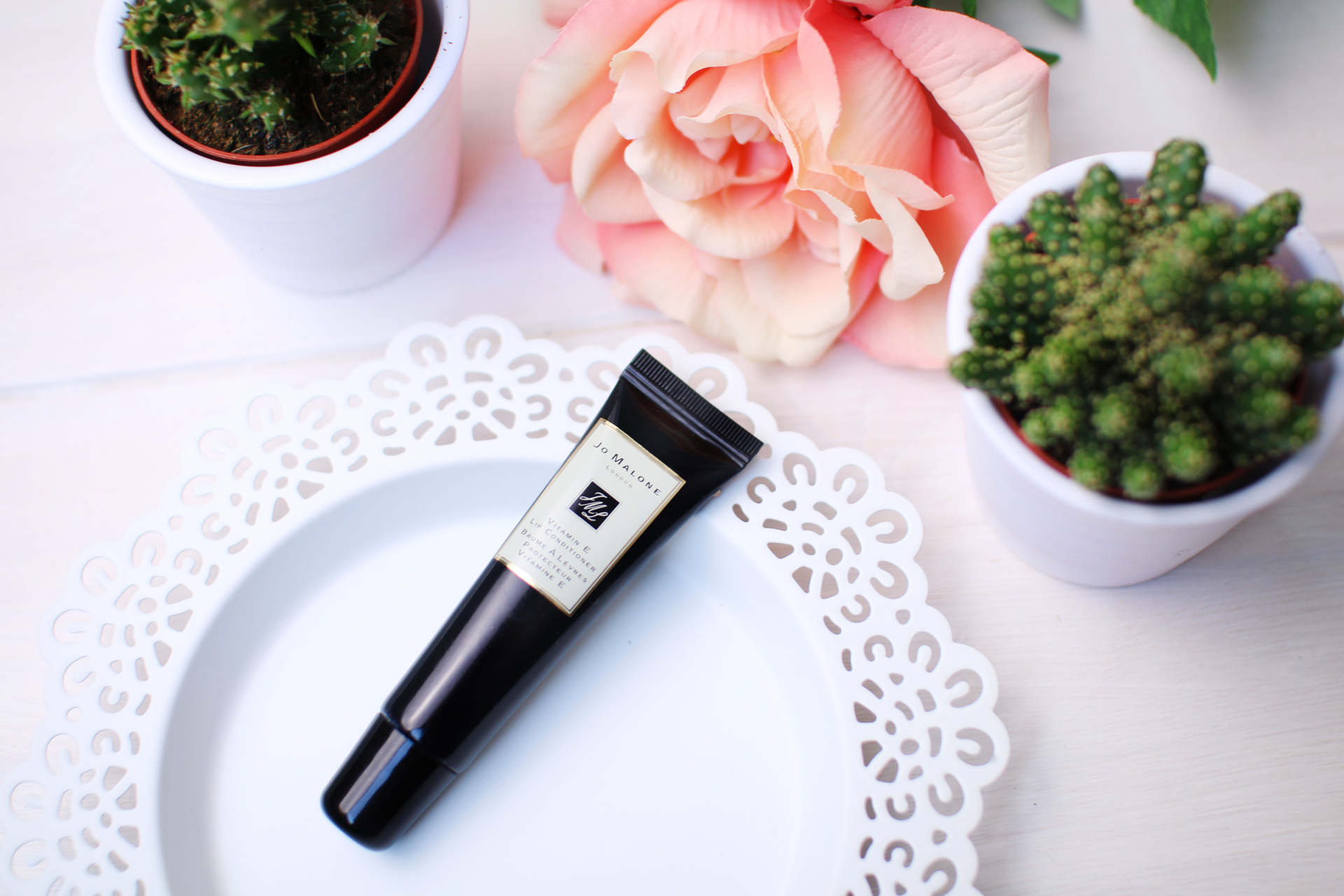 The Dior Lip Glow, £24, caught my attention in the last few months. The bullet packaging, the baby pink finish, the almost smooth gel/waxy hydrating consistency that it coats your lips with. Yet my favourite thing is the way that the Lip Glow reacts to the temperature of your lips to offer an individual colour to suit you. On me, I find this makes my lips looks plumper, brighter and pinker, and therefore I have completely fallen in love with it! The Dior Lip Glow Liner, £20.50, is that extra step for the lady that also loves to line.
The Jo Malone Vitamin E Lip Conditioner, £23, is one of those easy, simple lip balms that you generally find yourself throwing into your handbag as you rush out of the door. It has a subtle honey scent and a soft and hydrating texture. You squeeze the tube to disperse onto the applicator before applying, and therefore the consistency is more liquid and workable. And the thing I love about this, is that you can feel a slight sensation on the lips after applying. It feels as though it is working its magic on your dry skin and that gets all the thumbs up from me.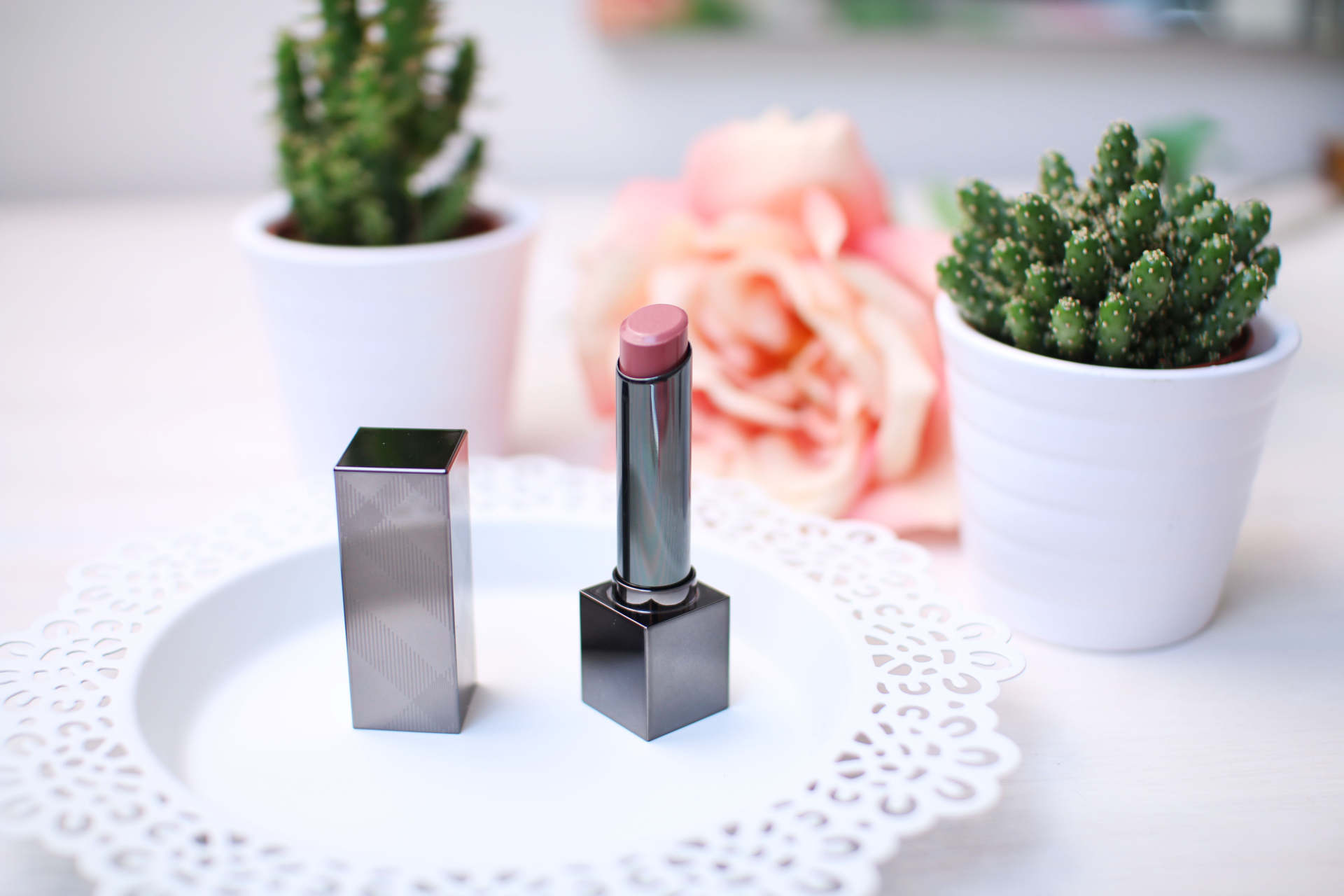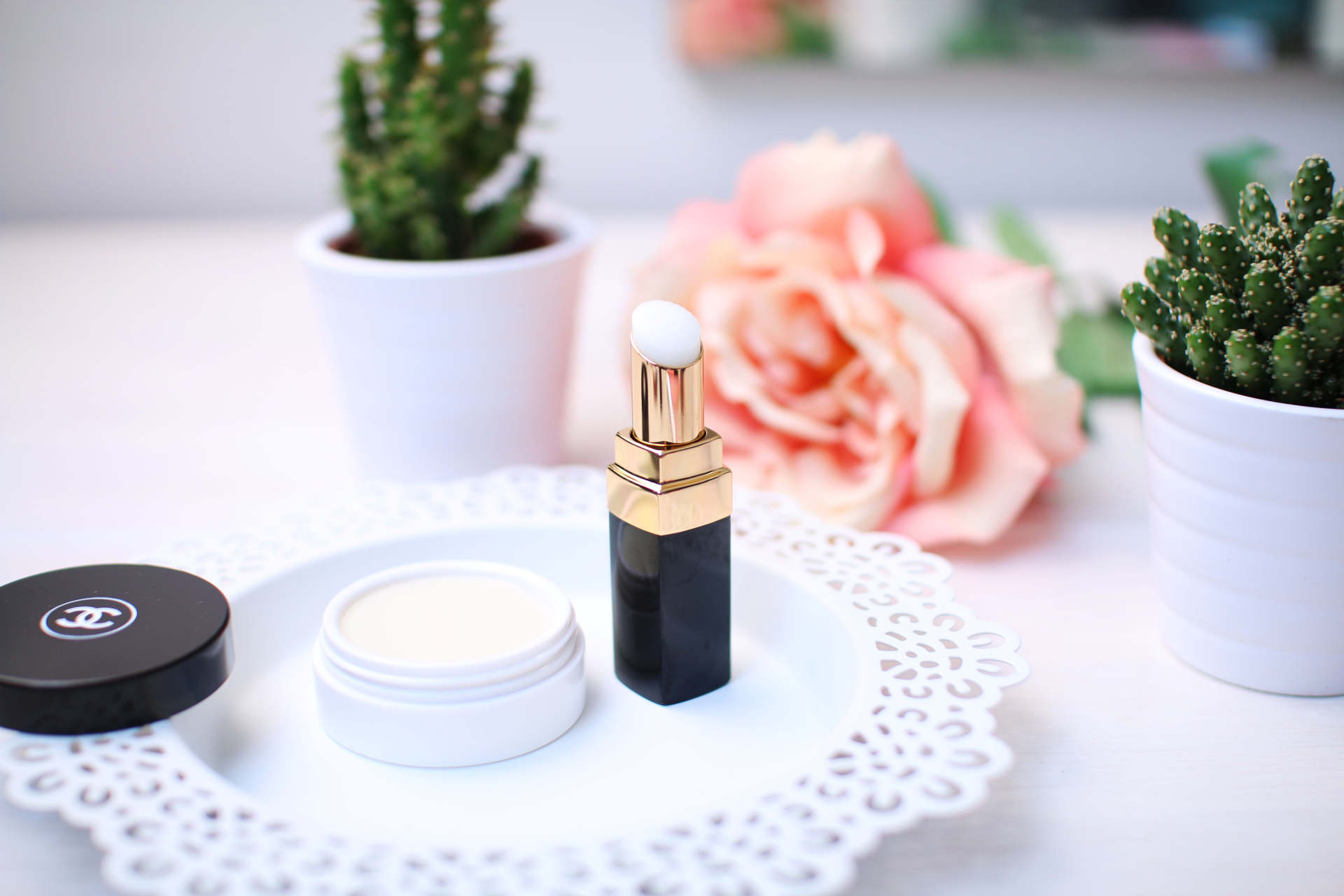 The Burberry Kisses Sheer, £25, is the lighter, hydrating update to the wonderful line of Burberry Kisses, to which I must admit I own a few. But I was so excited to see the lipstick have a more moisturising formula whilst still offering a wash of sheer colour. This is Oxblood by the way. The consistency is gel based and therefore glides onto the lips so flawlessly, almost like a balm/lipstick hybrid. I honestly think this is a ladies secret weapon. Easy lipstick application with all of the lip balm benefits.
I wanted to include both of the Chanel balms, due to the fact that a lot of people have a preference over potted or bulleted packaging. For me, I quite like potted balms because you can use your finger to plump up the lips as you apply it. Yet, you have to have clean fingertips, and the chances are that your hands won't be all that clean when you're out and about, and need to apply balm. The Chanel Hydra Beauty Nourishing Care, £30, has a subtle, beautiful scent and I adore the slick packaging of the white on black on white. But the Chanel Rouge Coco Baum, £25, bullet does have the ease of application I guess. Both are moisturising, hydrating and add shine to the lips without any colour. The Hydra Beauty is more intensive and suitable for nourishing dry and chapped lips, whereas the Rouge Coco Baum is the day to day top up.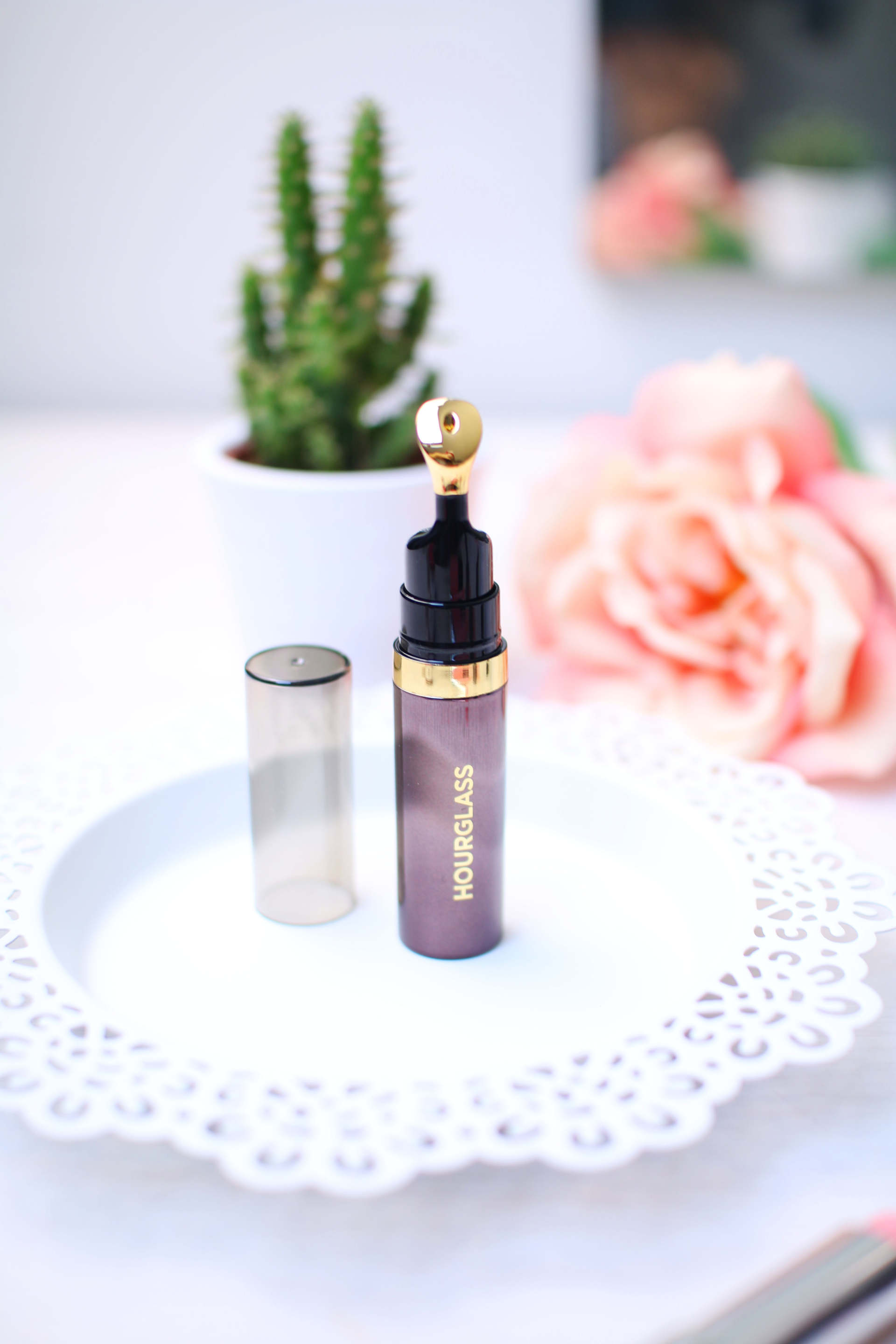 The Hourglass Lip Oil, £32, is a product I have only just brought into my collection, but it has sat by my desk for the last few weeks keeping my lips all kind of hydrated. It has a 24kt gold tip, as gold is antibacterial; very clever indeed. This is one luxurious balm, with a slightly thicker gel/liquid consistency than the last few products, and a lot of essential oils packed inside. It aims to treat the lips and improve texture whilst offering a hydrating, shiny coating. And the packaging is extremely luxe.
By Terry's Baume de Rose, £39, is a product I have talked on and on about for years now and unfortunately is one of the most expensive lip balms on the market. The pot does hold quite a substantial amount though and the waxy/oily texture leaves such a hydrating coating on the lips. It isn't something that feels like it is sinking in, if you prefer that feeling, but it does feel as though it is coating the lips in a protective coating. And although the original shade is almost a colourless, just-off-white/nearly sheer pink, it really seems to brighten my lip colour, which I adore.
The Clinique Sweet Pots, £15, are new to the market, and I love the fact that this is a sugar scrub and lip balm in one. The scrub and the balm add a pink shine tint to the lips, whilst the scrub gets the lip surface ready for further product. It is a unique idea, having a scrub and balm in one handy product and I think that so many people will find this helpful to have on them.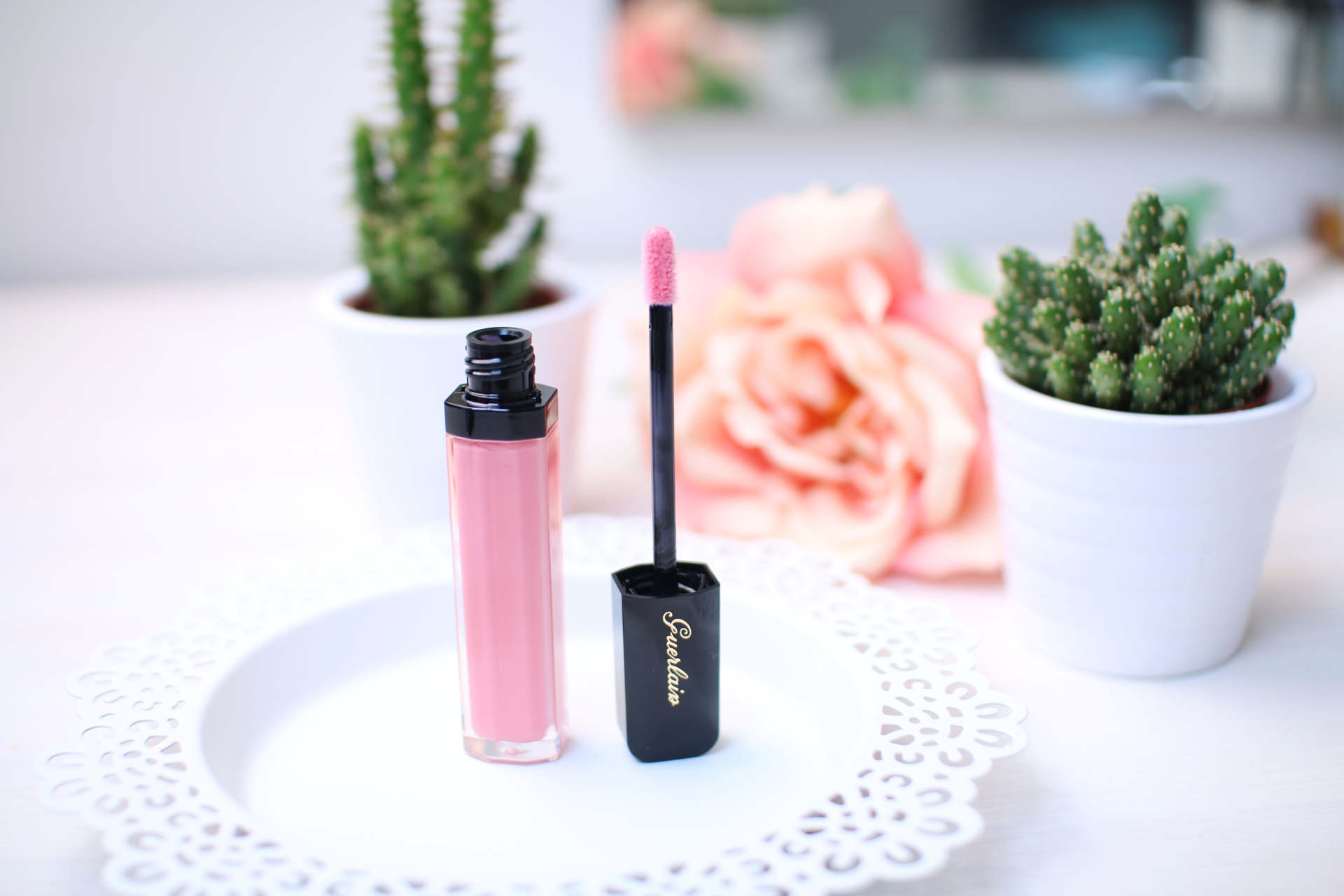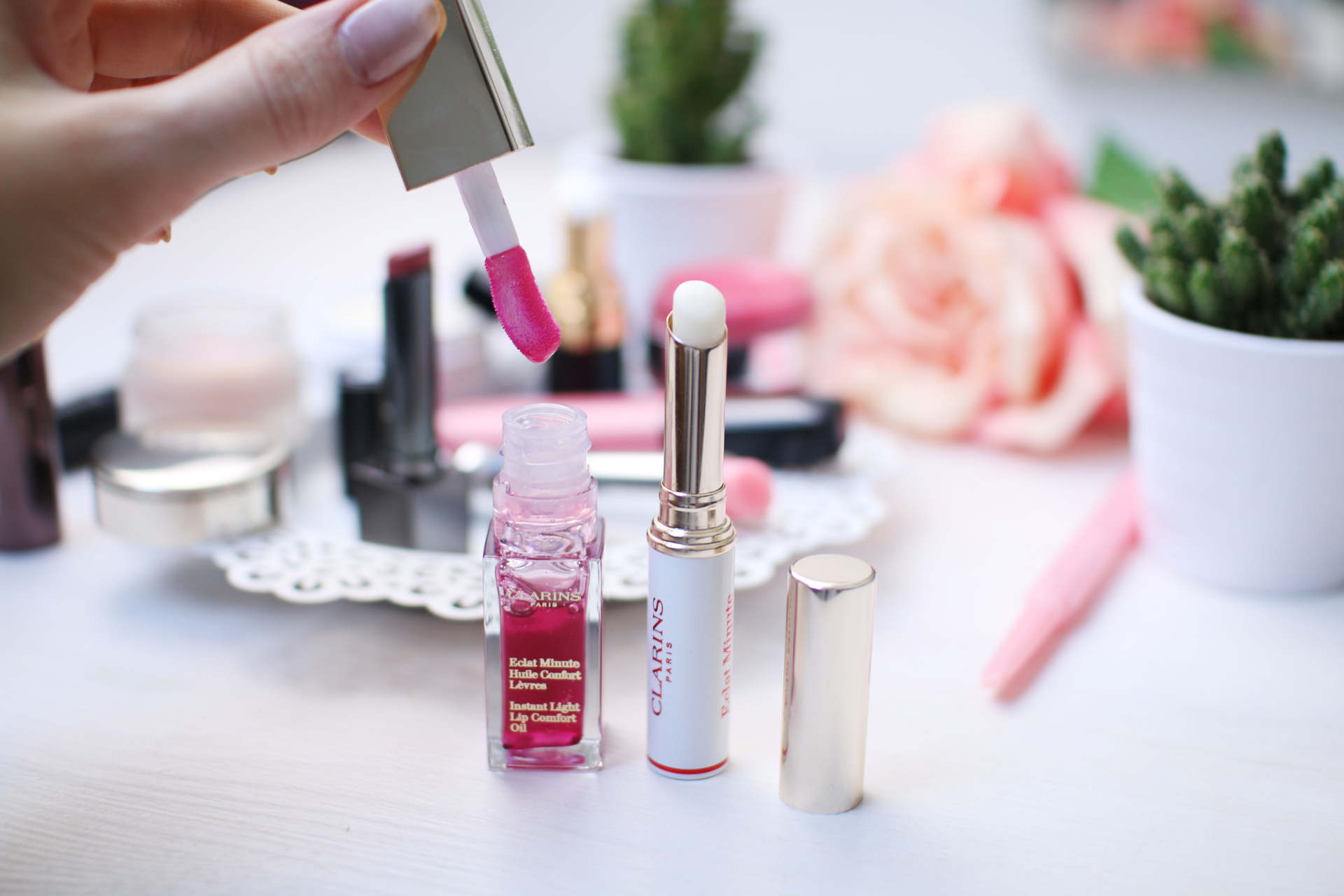 The Guerlain D'Enfer Maxi Shine, £23, is the most glossy of the bunch yet I wanted to include it for anyone who loves a nourishing gloss. The consistency is non-sticky, which is a wonderful change, and the texture glides smoothly onto the lips with a concise doe-foot applicator. I adore this shade, Candy Hop, as it adds a wonderful shine, plumps the lips and offers a wonderful light pink sheen. Plus, it doesn't dry out the lips, leaving them to feel hydrated and full. The Guerlain D'Enfer Maxi Shines are undoubtedly my favourite glosses on the beauty market!
I also wanted to include these two products from Clarins, as they are both slightly different in their uses and form. The Instant Light Lip Perfecting Base, £18, is a silky lip pen, that is applied over fresh lips to coat, fill, perfect and refresh. It is the base for a perfect lipstick coating and helps to offer a fuller, perfected pout. The subtle vanilla scent is a big favourite and the texture really does help the lips to feel silky, smooth and soft.
The Clarins Instant Light Lip Comfort Oil, £18, has the most delicious fragrance of the 12. Raspberry ripple icecream comes to mind from the scent, as well as the bright pink colouring of the raspberry edition. I adore the large applicator that dips into the oil and the thicker texture of the substance, that almost has the consistency of raspberry sauce. But it is the refreshing and thick coating of this oil that really distinguishes it from other lip oils and balms on the market. It is soothing, smoothing and delicious.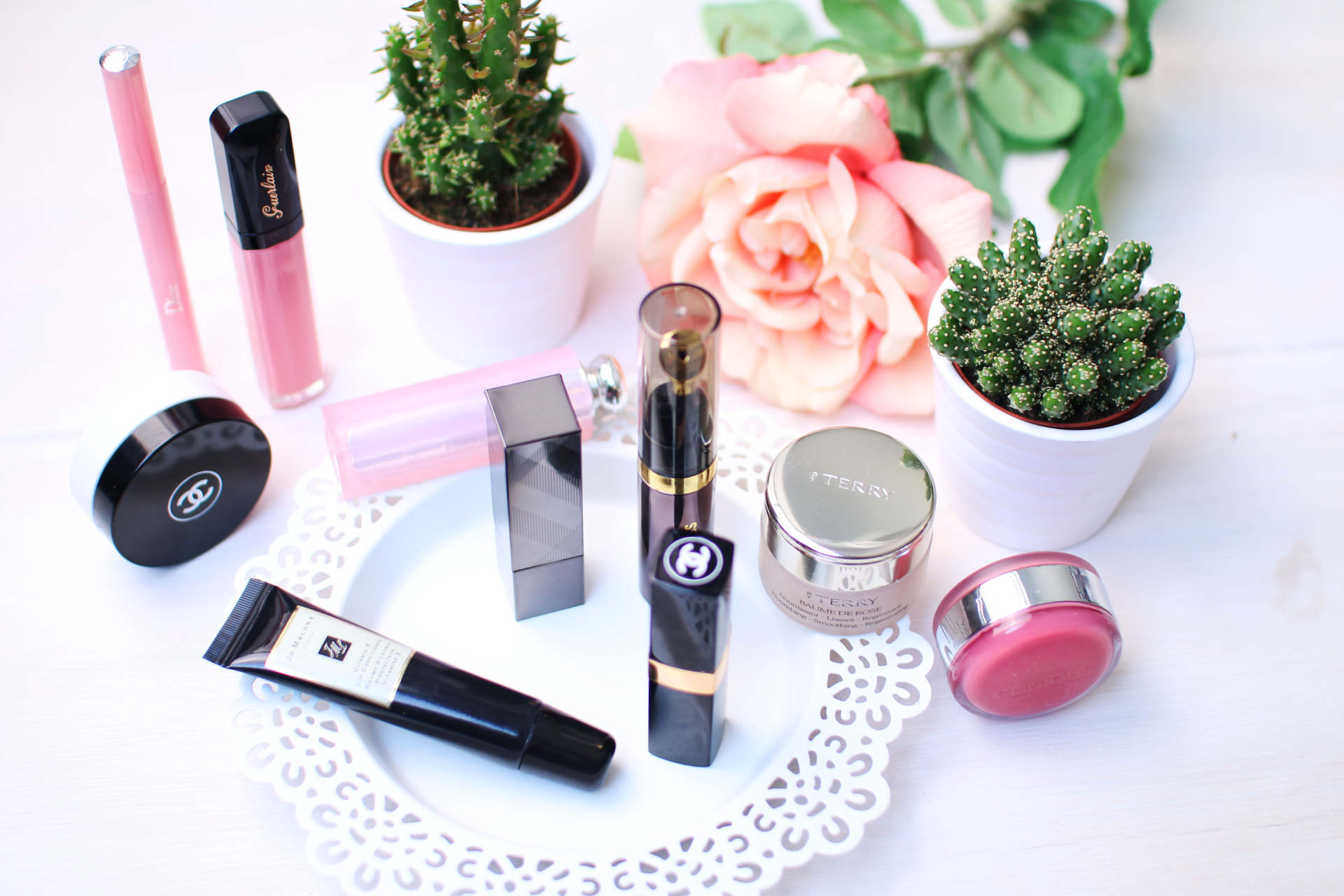 Best for Brightening: Dior Lip Glow
Best for Dry lips: Jo Malone
Best for Repair: Chanel Hydra Beauty
Best for Gloss: Guerlain
Best for Daily Hydration: Dior Lip Glow
Best for Colour: By Terry in Rosy Babe
Best Scent: Clarins Lip Oil
Have I missed any luxury balms that you love? These are definitely my favourites, and I'm sure they could easily become your favourites too. Which are you most intrigued by?
Sign up here for a weekly catch up of everything Inthefrow