Frankfurt, Germany
Design and Win a Vauxhall Adam!
You may have spotted on my Frowmas Vlog last week, or on my Instagram, that I took a fleeting trip over to Vauxhall/Opel HQ in Frankfurt, Germany. I am working with the brand on a huge campaign this year and next, and I could not be more excited to be a part of it! I have always been a car fan and dreamed of owning my own car as soon as I was able to. My Dad has always been a car enthusiast and as soon as I started driving, I was totally hooked. Living in the city has halted me from buying my own run around though, yet recently the idea of being able to drive from place to place, and have day trips out with Alex, has been somewhat high on my list of priorities.
A car really does offer you that freedom and an enhanced lifestyle. No more long train journeys when you can drive around in your own little world, with your speakers blasting and your seat all lovely and comfortable, and preferably heated. I haven't driven for years since moving to the city centre of Manchester and now London, and I have officially started to miss driving. I must admit, I am a pretty great driver! I just love that feeling of the open, freshly tarmacked road, in front of you… not that that comes with the city living.
So when the opportunity arose, to work with the car brand that I passed my test with, God Bless that lucky Corsa, I jumped at the chance. It was unique, based around design which I adore and sounded like a lot of fun! And now is the time I get to tell you all about it!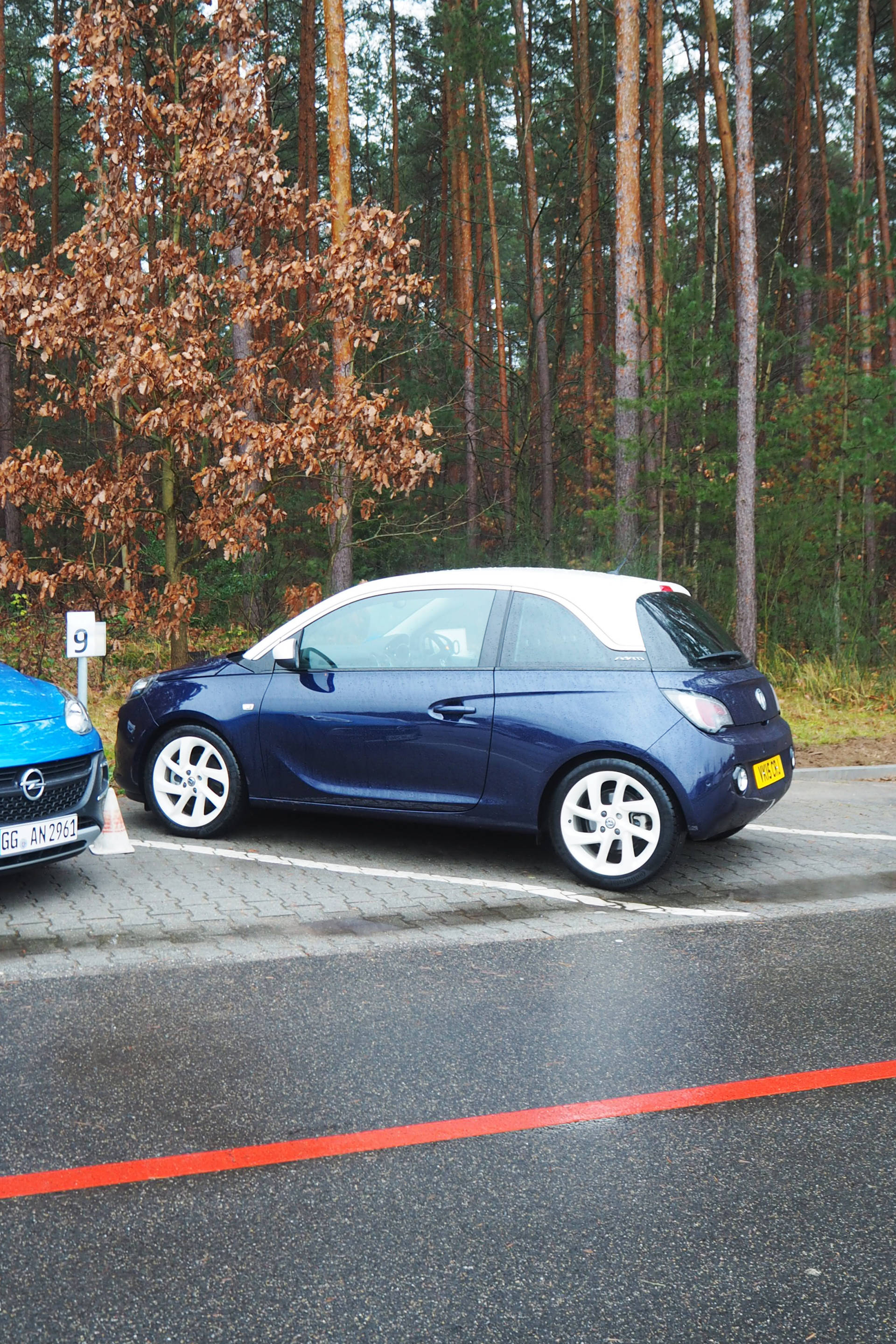 In collaboration with, and sponsored by, Vauxhall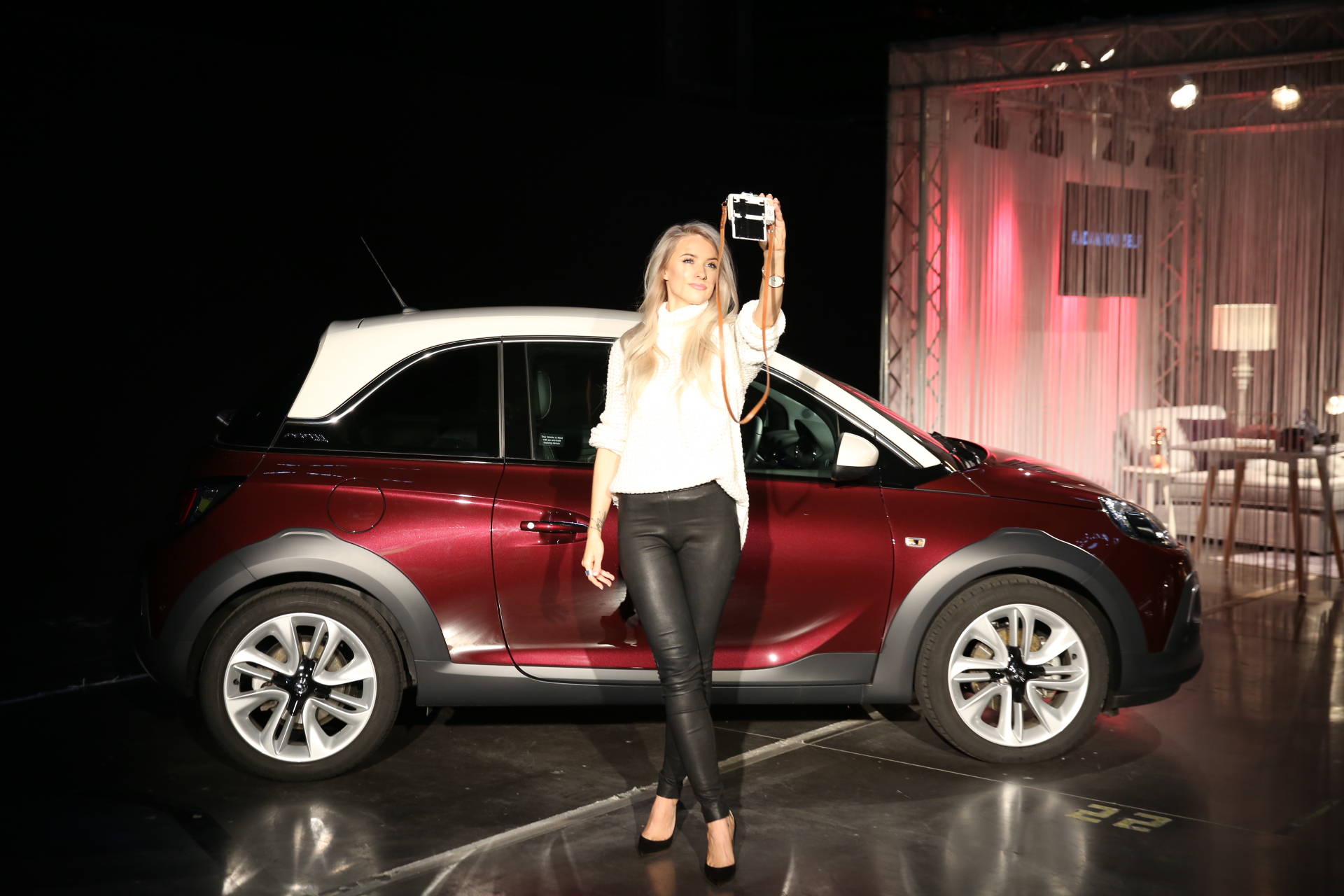 As the ambassador for the ADAM Yourself campaign in the UK for Vauxhall, the trip to Germany was in aid of learning about the car, meeting some wonderful people who work for the company, as well as having all photographs and videos shot for the campaign. So keep your eyes peeled soon, as you may see my face popping up here and there for the #ADAMYourself Campaign! But I was able to create my own 'world' or area to chill in for the day, in between driving the car and posing for photographs, so greys, purples and rose gold elements were definitely in order!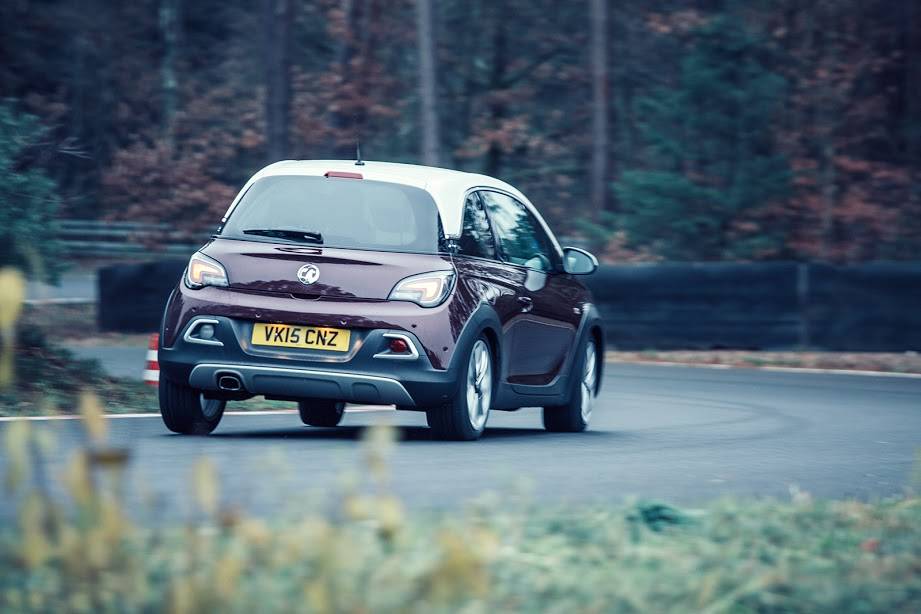 I must admit, as soon as I saw this car, I was totally smitten. The size of the car, the unique style of the body, the interactive features it offers, the countless possibilities with the personalisation of the design. This car is a champion for individuality, and I have not seen any other car offer so much when it comes to making something completely individual and unique. I personally feel, that for females who are just starting out driving especially, this car is going to become the most popular on the market. But it is also perfect for guys, again due to the high number of personalisation options. You can take this car and make it perfect for anyone!
So, when it comes to choosing your car, you can play around with the shape and style of car, of which there are a few, depending on whether you want the standard model, Vauxhall ADAM, or a sportier version Vauxhall ADAM S, or Vauxhall ADAM Rocks for a more robust feel to the design. And from there you can personalise the exterior colour of the body, the roof, the mirrors, the seats, the dashboard. You can become your own car designer and I have had so much fun playing around with the ADAM Yourself Visualiser, trying new colours and designs until I had created a car I would be super excited to show off!
But this car is more than just a personalised design. One of the features I loved the most was the connectivity this car offers. It has a screen built into the central column that allows you to connect your phone to use Apply Car Play/Android Auto, which basically enables you to use your phone from the screen. If you're a Spotify fan like I am, this will be perfect for playing your latest playlist, or answering calls from the screen. Plus, the car includes the Vauxhall Onstar feature, with 4G/LTE Wi-fi, so you can stay connected, and call for assistance, from wherever you are. Plus, the fact you can open and close this car from your phone had me totally sold!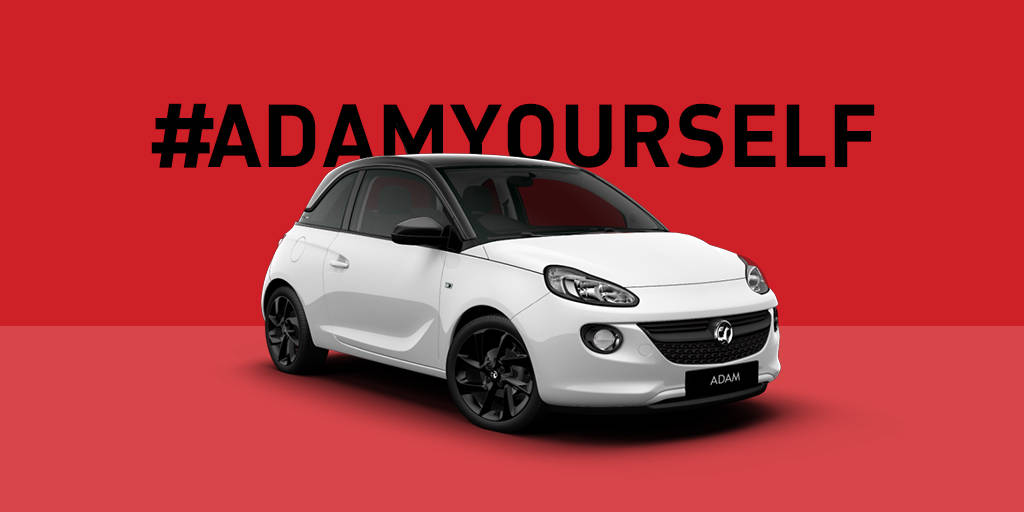 And this is where you really need to get involved. I have never got you guys involved in a more exciting, and fun competition and I know you will definitely want to enter this one. You can enter the #ADAMYourself competition, to win your own personalised Vauxhall ADAM! And all it involves, is using the ADAM Yourself website to design and style your car, name it, and enter it into the competition against everyone else's designs. It is as easy and simple as that. Plus it is so much fun playing around with all of the different colour combos! When you have designed your car and entered it into the competition, you can then share it with your friends and get them to vote for your design. The 10 designs with the highest votes go into a final draw to which I will be judging the best design, and that design becomes the UK's Limited Edition design, AND the winner will star in the launch campaign! And of course, they win their car!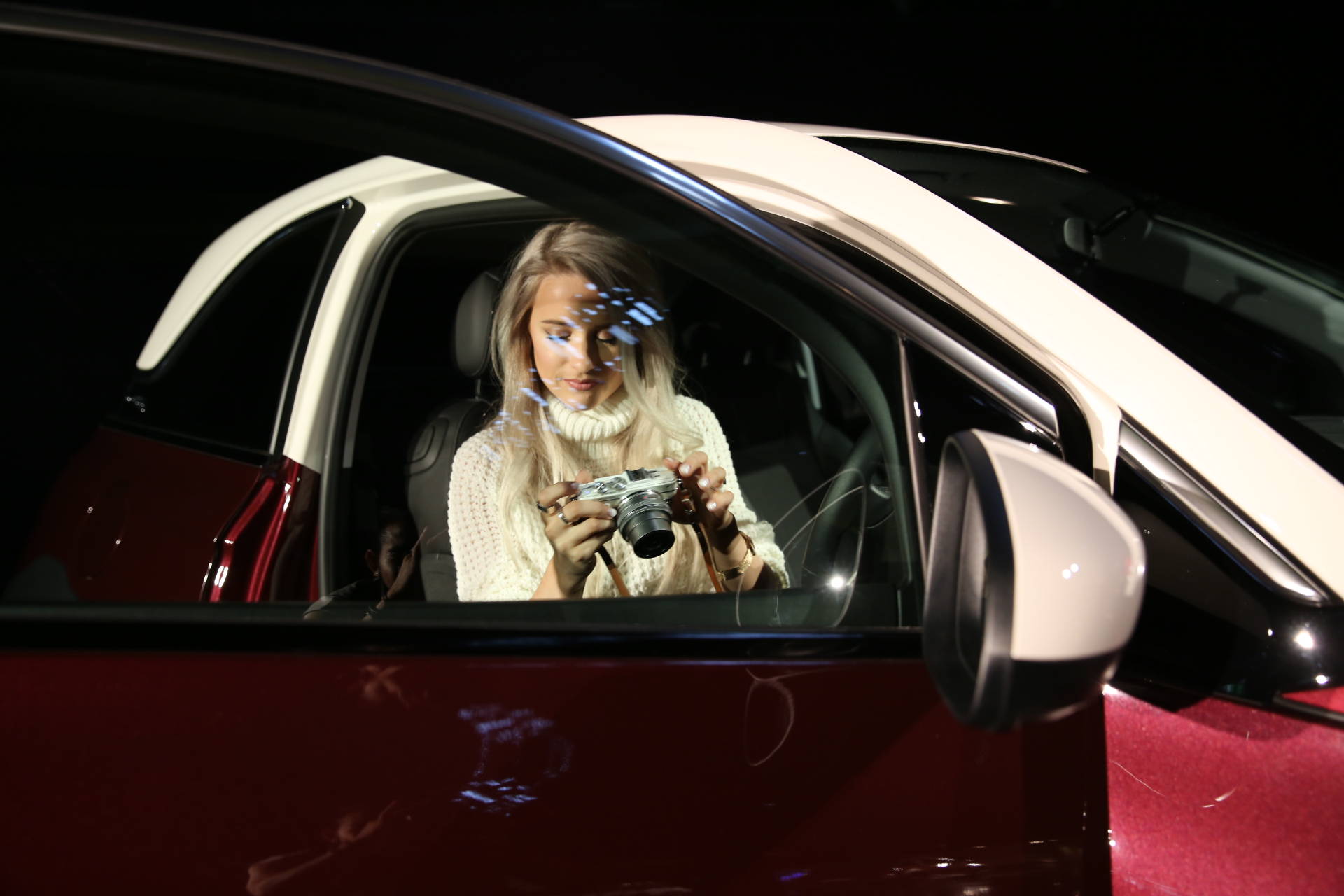 I am so excited for this campaign and over the moon to be working with Vauxhall on such an exciting initiative! I hope you all get involved and get designing your dream car! And be sure to share it around using #ADAMyourself on twitter, instagram and facebook, and spread the word of your design to get some votes! I cannot wait to see what you all design! Just simply go here to enter, get creative and good luck!
Sign up here for a weekly catch up of everything Inthefrow