Reykjavik, Iceland
A Guide to Reykjavik, Iceland
I may have spent a lot of my year visiting warm and sunny locations all over the globe, but I was more than excited that the end of the year would end cold and snowy. It was my brothers 30th birthday, and I decided that I needed to plan something very special for the milestone, and, as me and my brother and both separately expressed interest in visiting Iceland, it was a done deal. I booked us a trip with our other halves and off we went at the end of November.
You may have seen some of the sights over on my instagram or snapchat. The beautiful buildings, the incredible terrain and the snowy weather. And it was whilst I was posting my instagram photos that I realised just how inspirational Iceland actually is. So many people were commenting about where I was, what I could do or how they definitely had to visit soon. Whilst others were asking for tips and recommendations for their future trips. So quite frankly, this blog post is for all of the inspired and intrigued people out there, who love the idea of visiting Iceland and would like some info. How much do things cost, how much spending money will you need, which trips you should go on, where you should stay. It's all in here!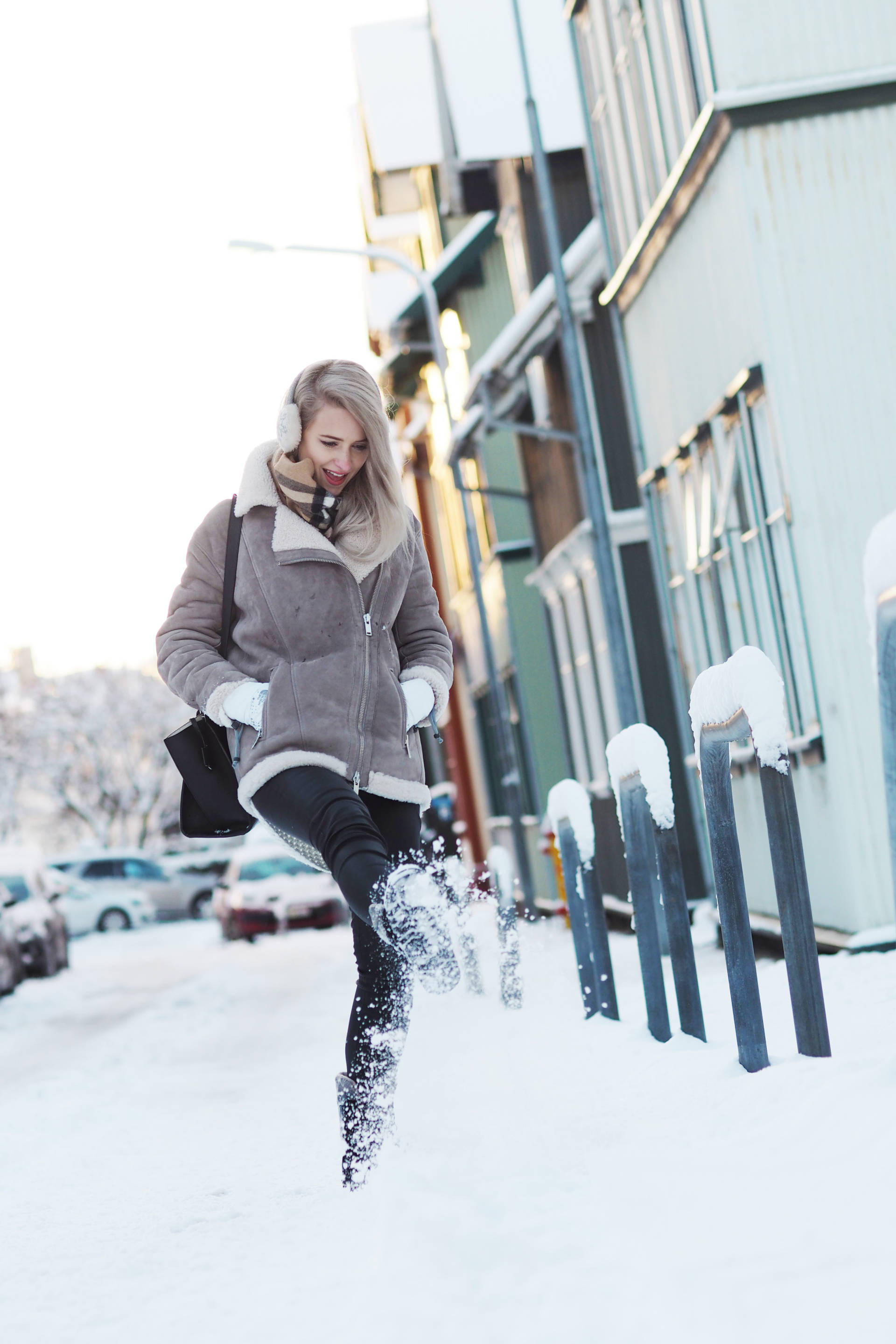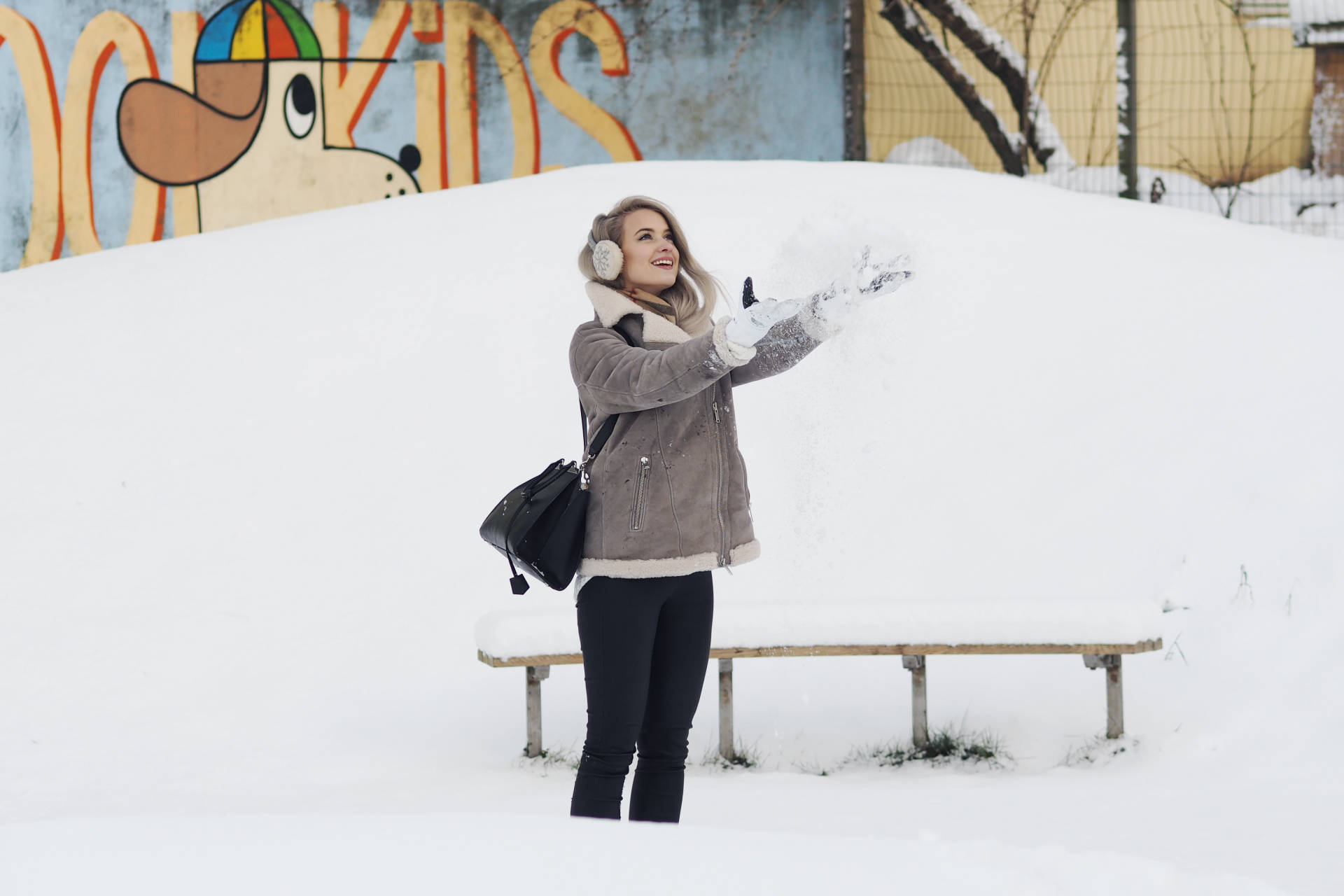 You really need to pack well for Iceland in the Winter, and I have it on good authority that its pretty chilly throughout the majority of months. But I really wasn't prepared for just how cold it was going to be. I wore two pairs of jeans on most days, two pairs of socks, two jumpers, a sheepskin jacket and a thick pair of boots from Sorel that I could not have done without. And I was still extremely cold.
You really do need to have some good shoes for this, preferably maybe tough boots that will grip ice and snow and keep your feet warm.
You definitely need thick gloves. Not just the cotton type, but gloves that are meant for the snowy weather. A hat and scarf are also a must, or a buff/neck warmer that can cover your face. You just need to keep all of the heat inside as well as you can.
In honesty, a ski jacket would have been appropriate. But I only had a sheepskin jacket; like I said, I wasn't prepared. A ski jacket with base layers and fleece beneath really would have been great. However, I would really recommend a feather down jacket or a synthetic version for anyone who may be Vegan, with a 700 or 800 fill rating, as it will keep you properly insulted.
As would some sort of ski trousers or definitely merino wool base layers to go beneath your trousers.
In other words, pack for minus degrees!
I wore a Sheepskin Aviator, Sorel Boots, a Burberry Scarf and North Face Gloves.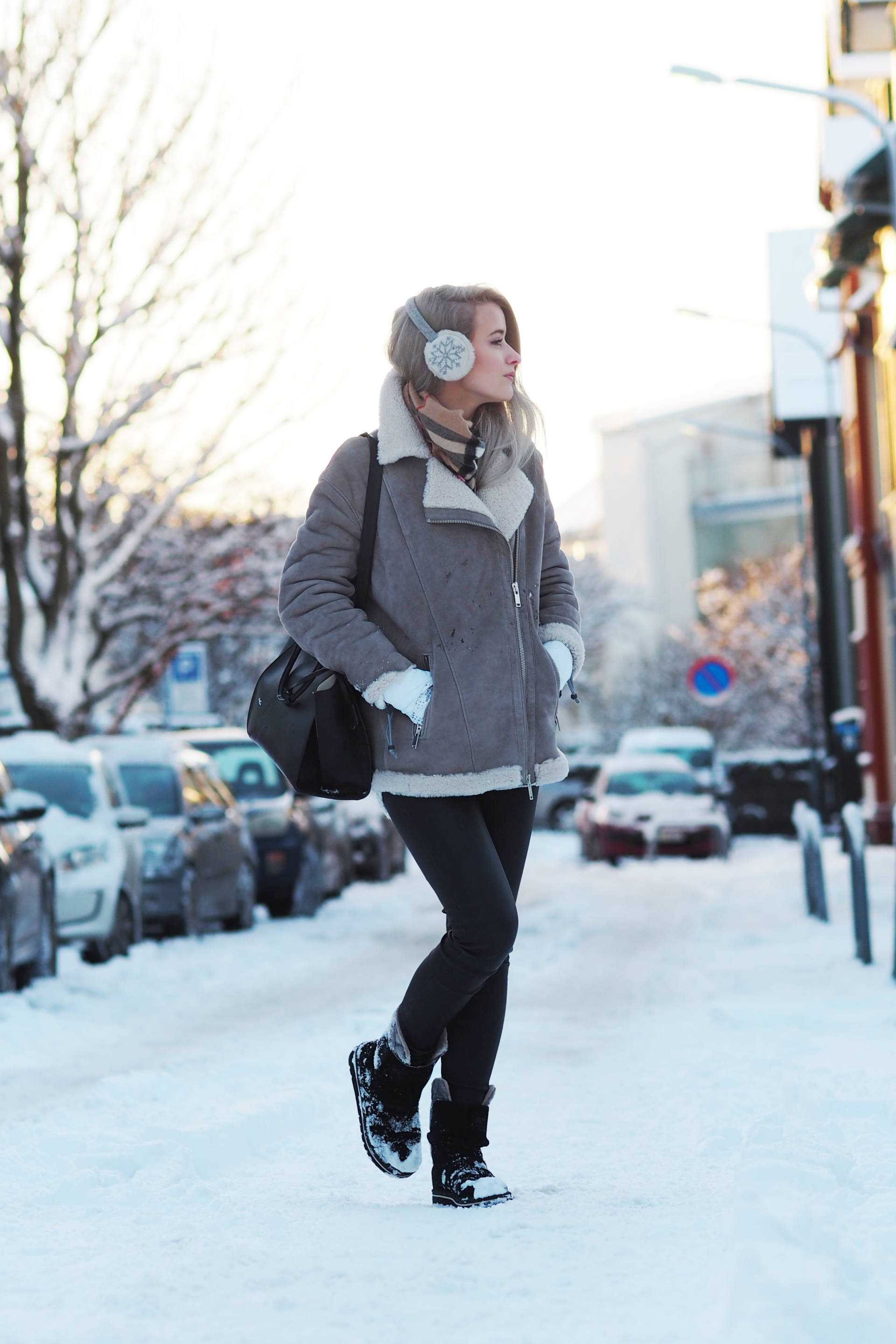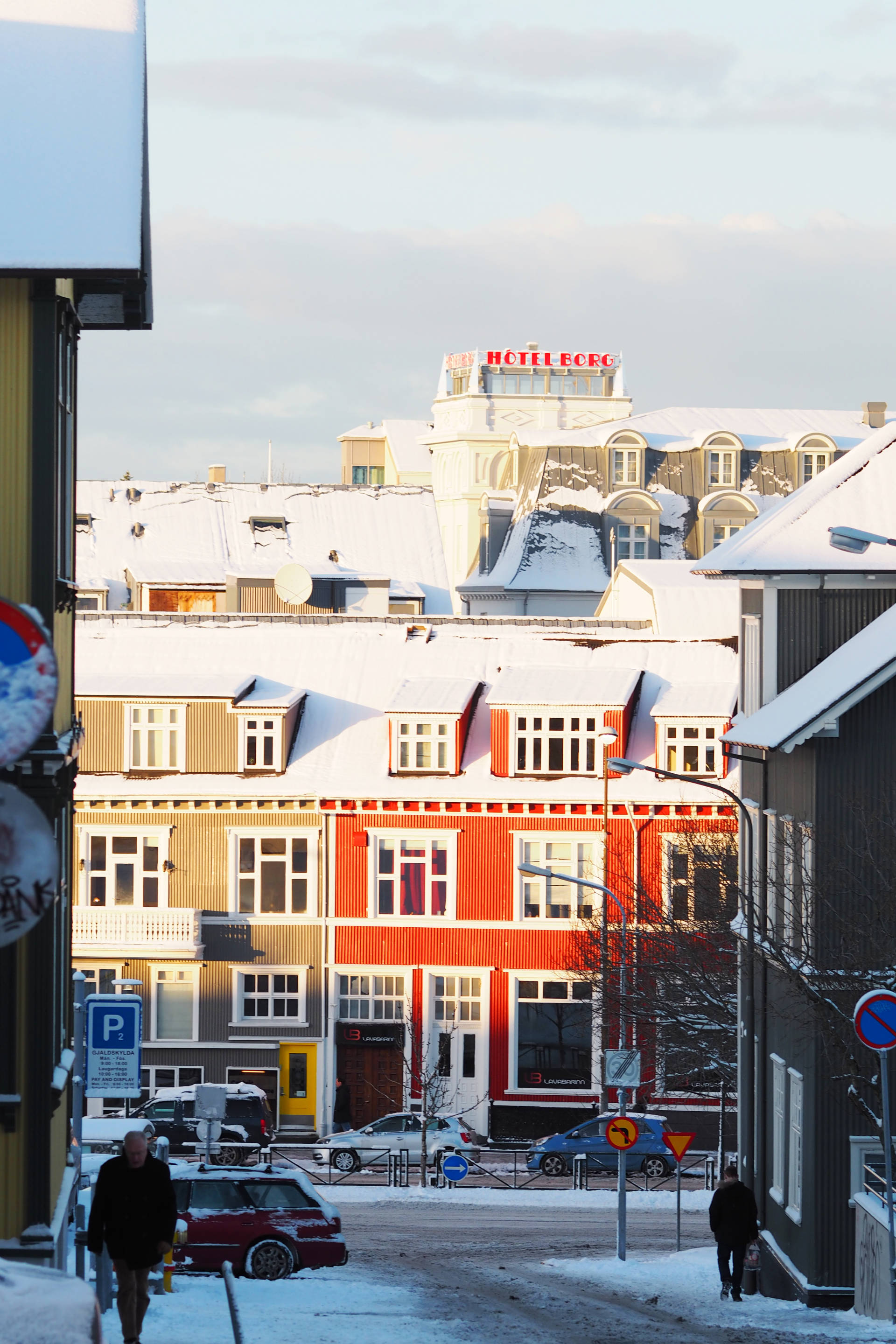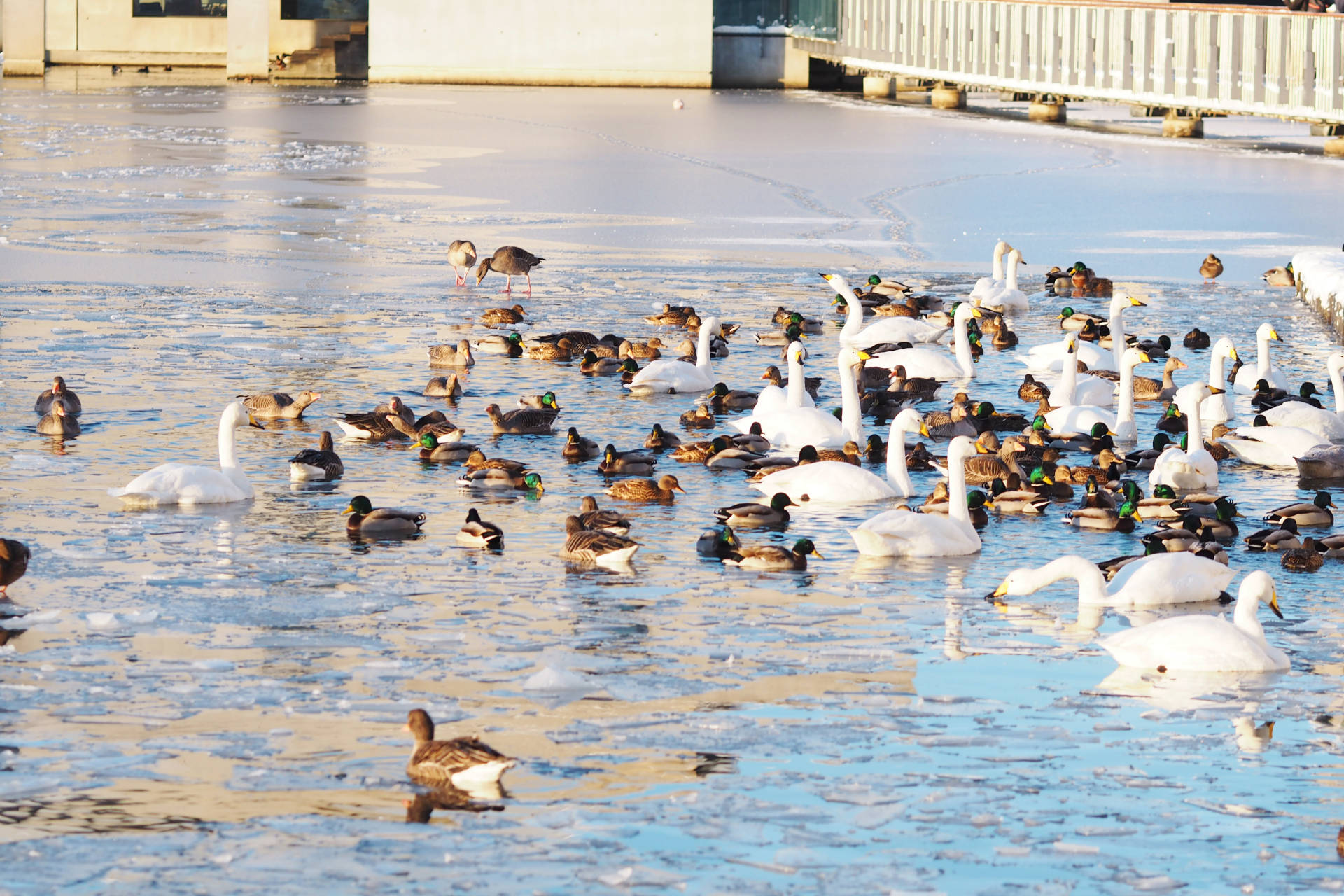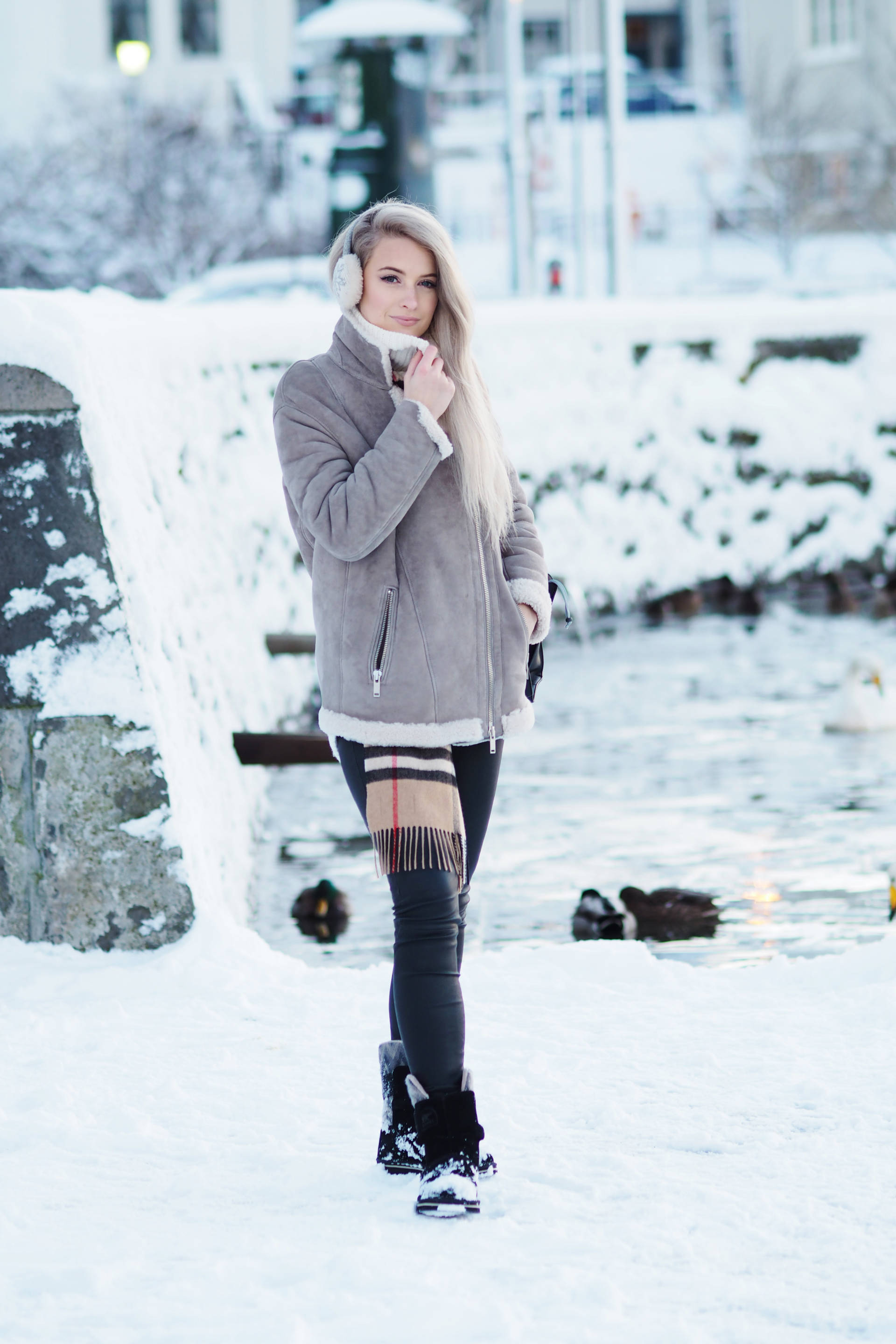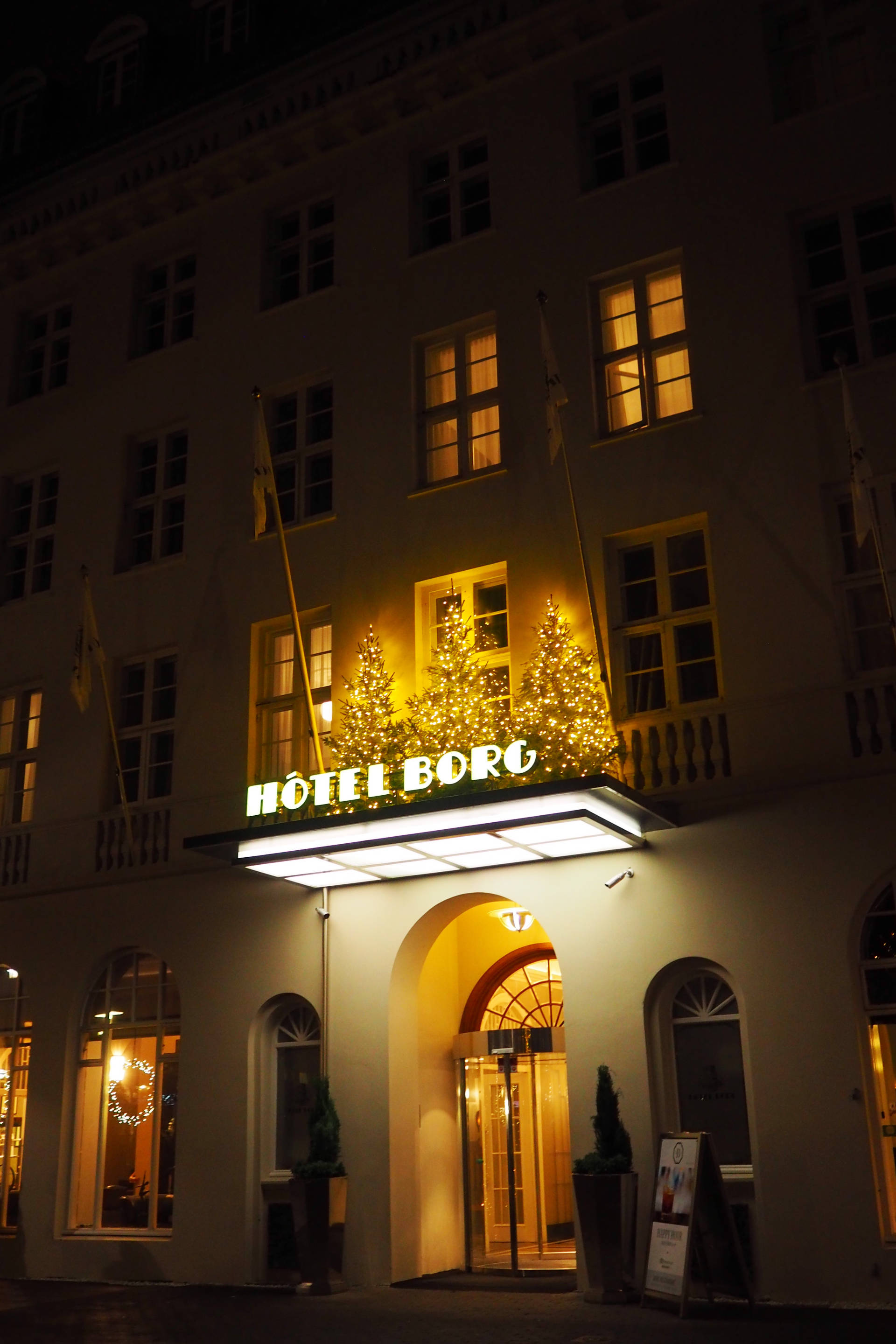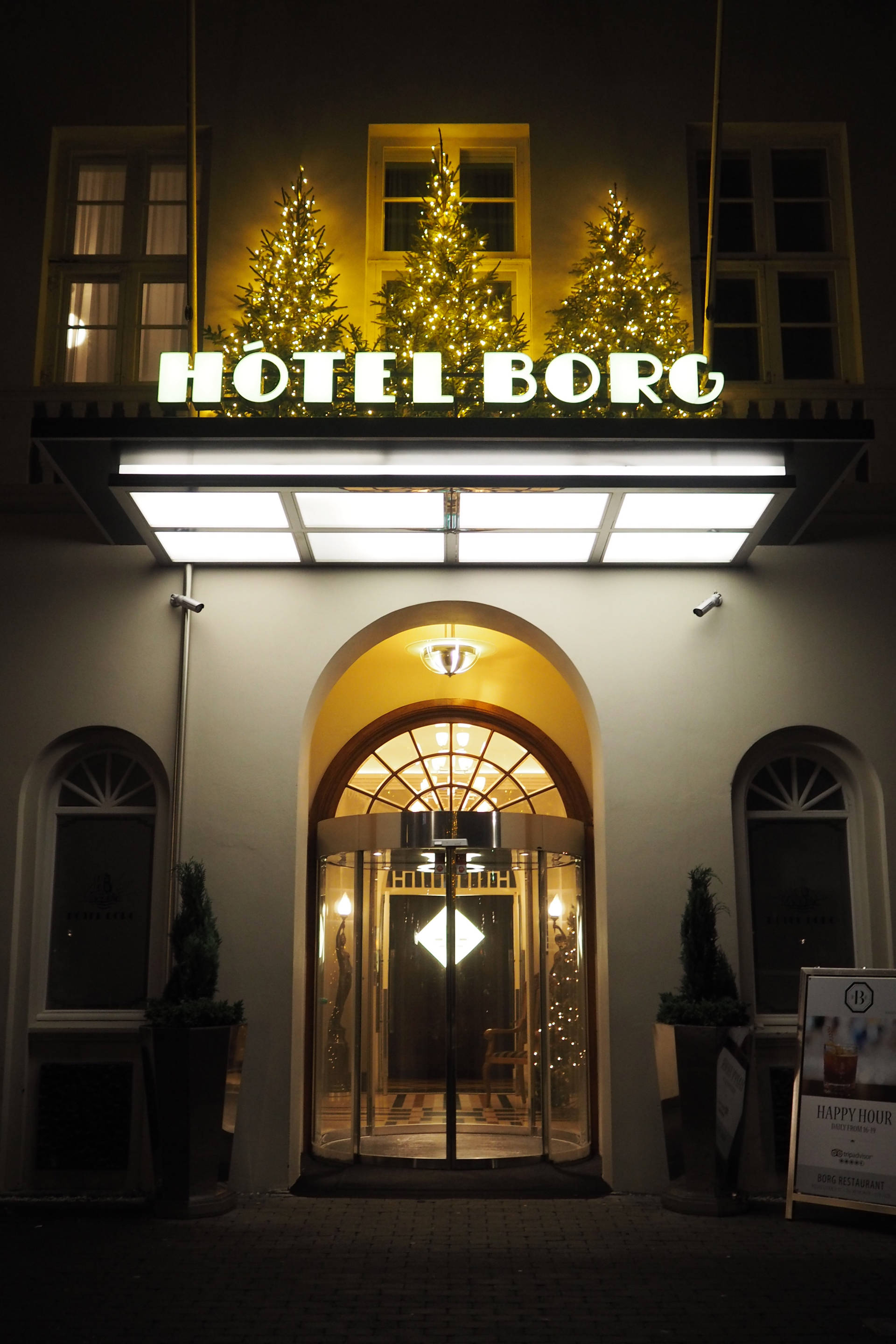 Hotel Borg is one I would definitely recommend. And for a few reasons.
The tall turret to the hotel can be seen above a lot of the other buildings, meaning that if you have lost your way slightly, you can locate the neon hotel name and make your way back.
The Art Deco, 1920's theme going through the lobby, restaurant and hotel rooms decor is a little different and makes for quite a prestigious feel.
The heated floors in the bathrooms made me very very happy.
The tours that leave from Reykjavik stop by Hotel Borg to pick up and drop off. Easy peasy!
The location was perfect. Fairly central, near enough to the coastline for sightseeing whilst also near to a lovely green park just outside and the beautiful lake a minutes walk away. Plus, the rest of the shops are just down the road and up the hill, so you're near to the shops in around 5 minutes. But the city is so full of cafes and restaurants at every turn, the nearest cafe is right outside.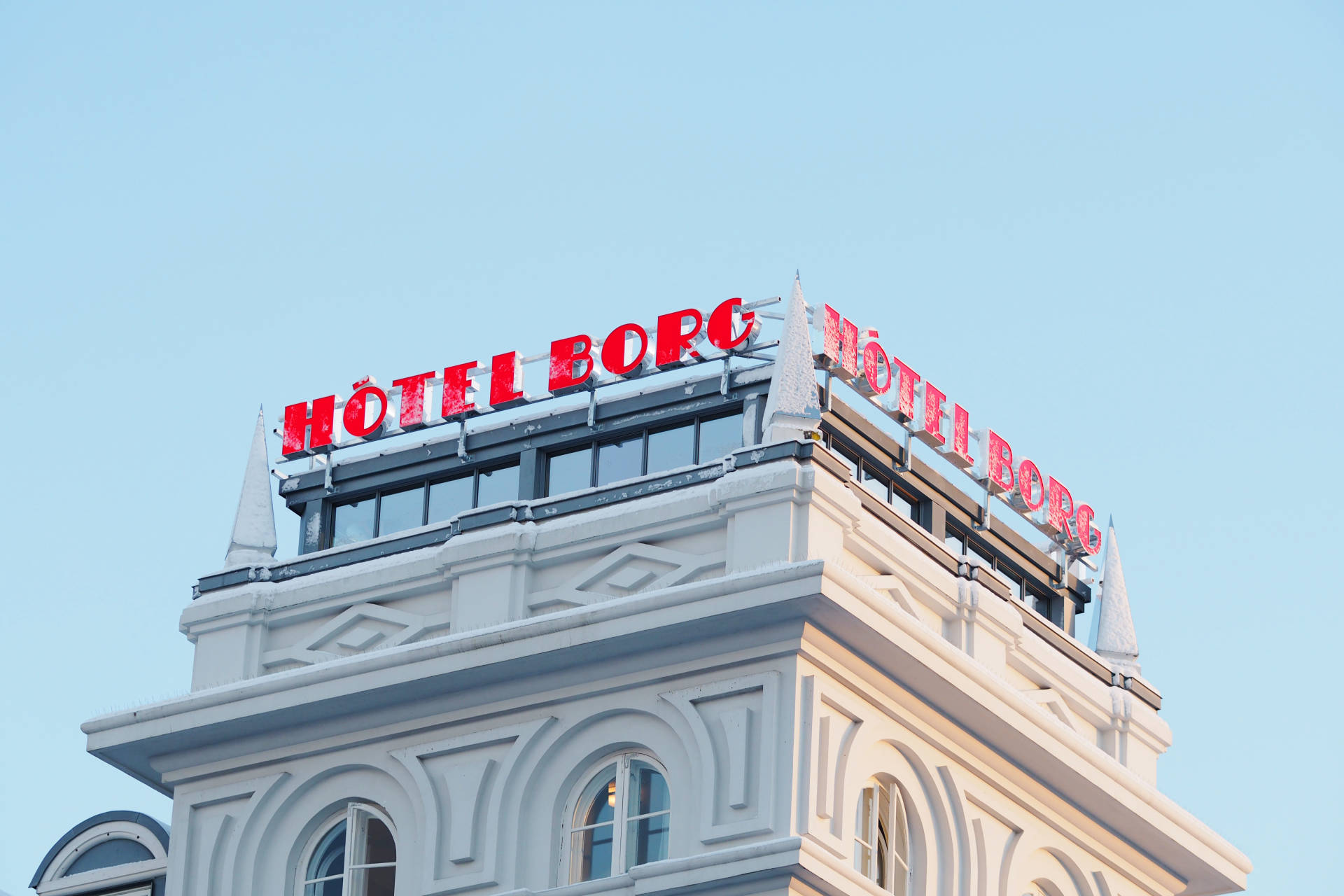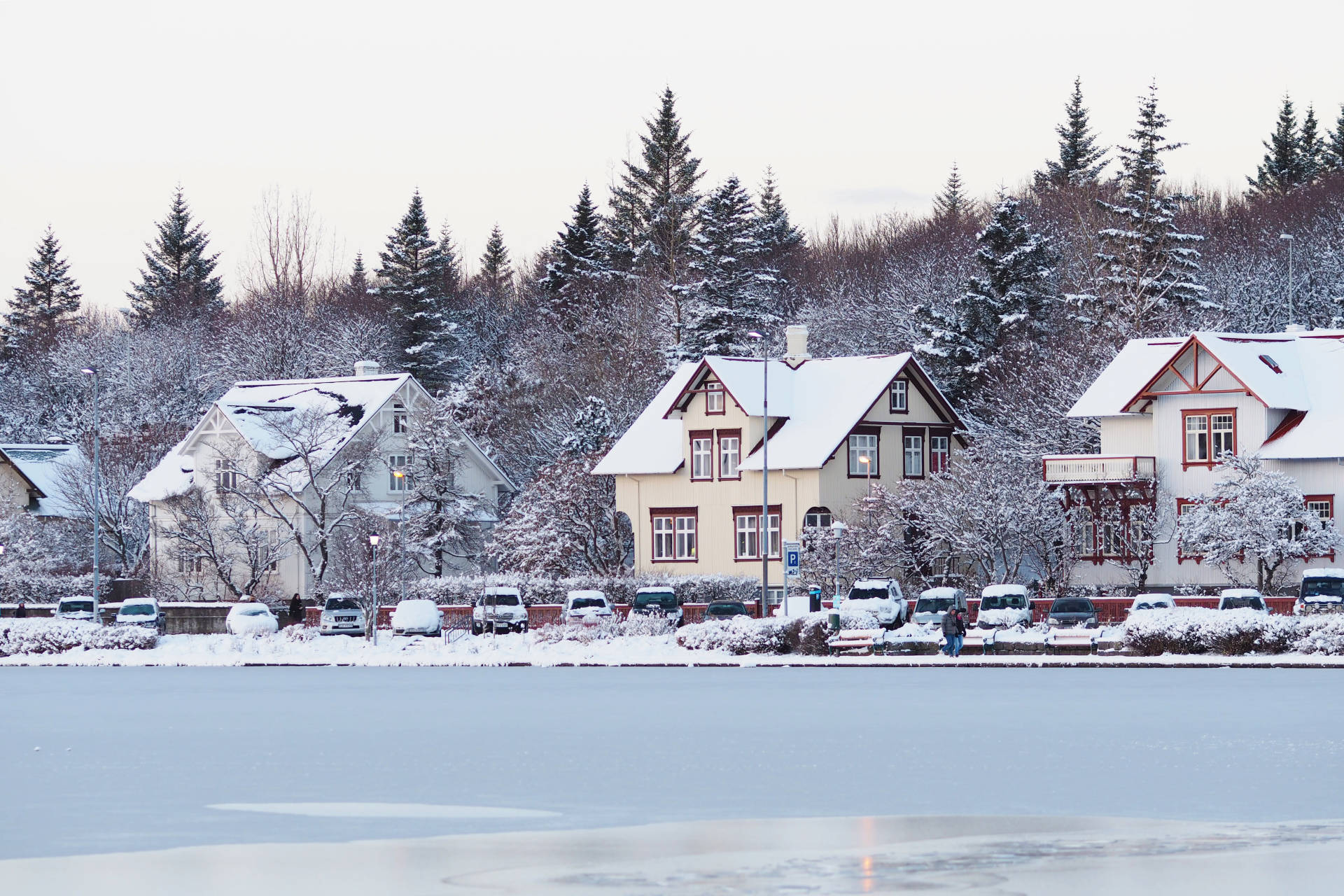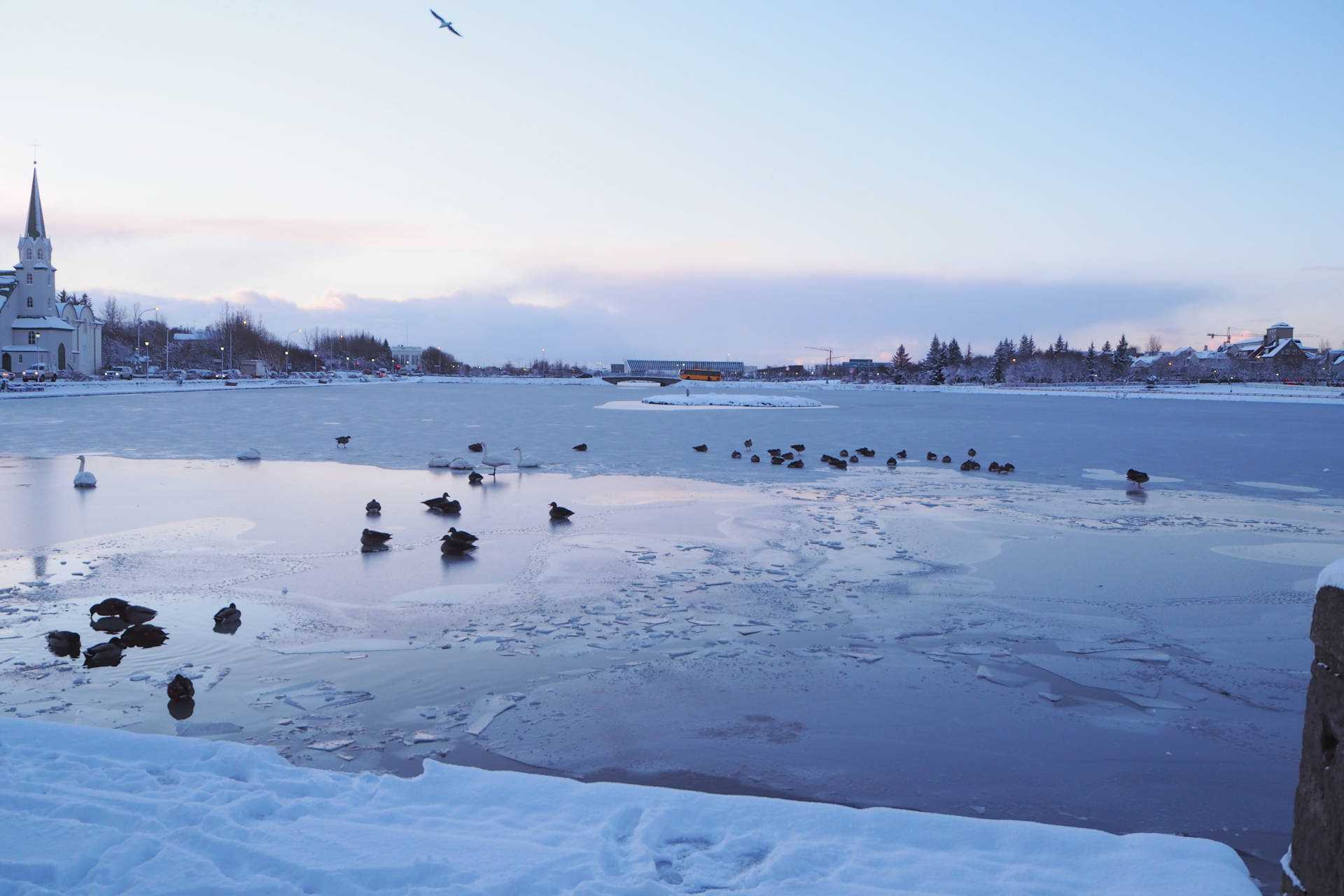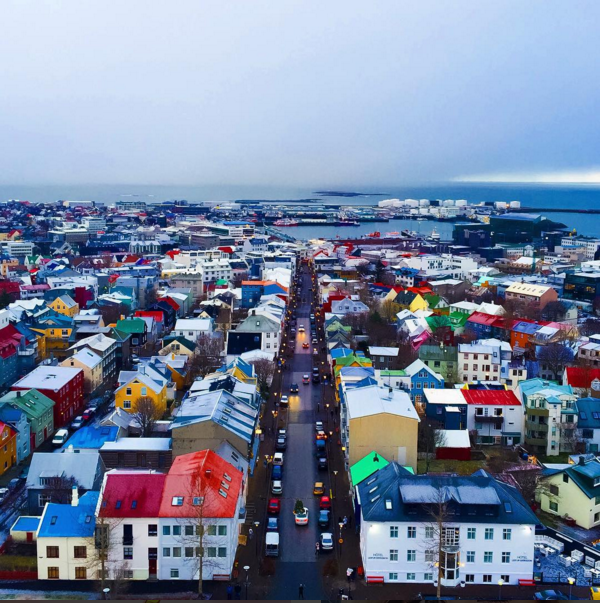 I was worried that we would get a little bored spending too much time just in the city, and I still feel that you possibly only need a day and a half to see everything in Reykjavik itself, unless you really love to shop and want to see everything that you could possibly buy. But for me, there were a few highlights and activities to fill your time with.
This truly is a beautiful city. With so much character and quirks, beautiful sights and crazy weather. Whilst we were there at the end of November, the clouds were covered with a thick snow cloud that just didn't want to part and the sun only rose to the horizon around 10.45am. It doesn't get very bright, or very warm, but that all adds to the charm of the city. On the last evening, the snow cloud decided to budge and laid down 5 inches overnight, so when we arose, the city was bright, beautiful and covered in thick snow. And the whole city was transformed. It was magical and so much more beautiful with a blue sky and white hills surrounding.
Hallgrimskirkja is an obvious one. A stunning cathedral at the top of the hill when you walk through the city, that is a great spot for photos, especially when you go to the very top to see the sights from above. We all went up together on a day when the weather was gloomy and the images were still beautiful, but later my brother visited again on the snowy day when the sky was clear, and the photographs were stunning!
As I'll mention below, this is a city of food. There are cafes, bars and restaurants at every turn, and you're sure to just walk out of your hotel and find exactly what you're looking for. And therefore, we spent quite a lot of time chilling in cafes with delicious hot chocolates and it was such a festive feeling.
A cool viking sculpture, the Sun Voyager, has been placed next to the sea in the centre of Reykjavik and its definitely a spot for a photo. As is a beautiful lake, Lake Tjörnin, just along from Hotel Borg, where we found a swarm of swans and ducks relaxing on the ice. This is a really beautiful spot for scenic shots.
Generally, just walking around the city and exploring the back streets and weird and wonderful houses and colourful roof tops is really lovely. Especially with the snow on the ground, there's something quite romantic about just taking in the streets of this beautiful city.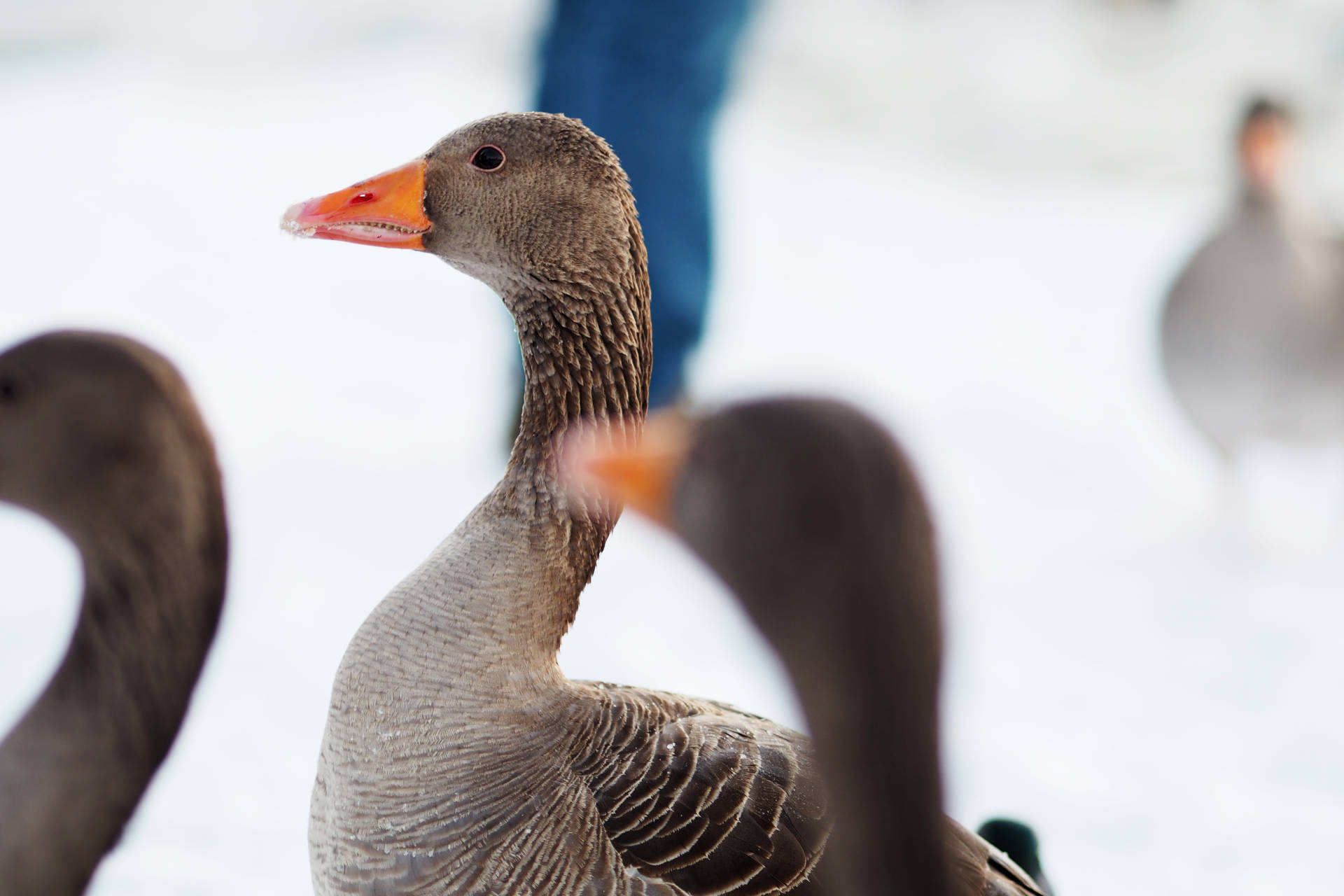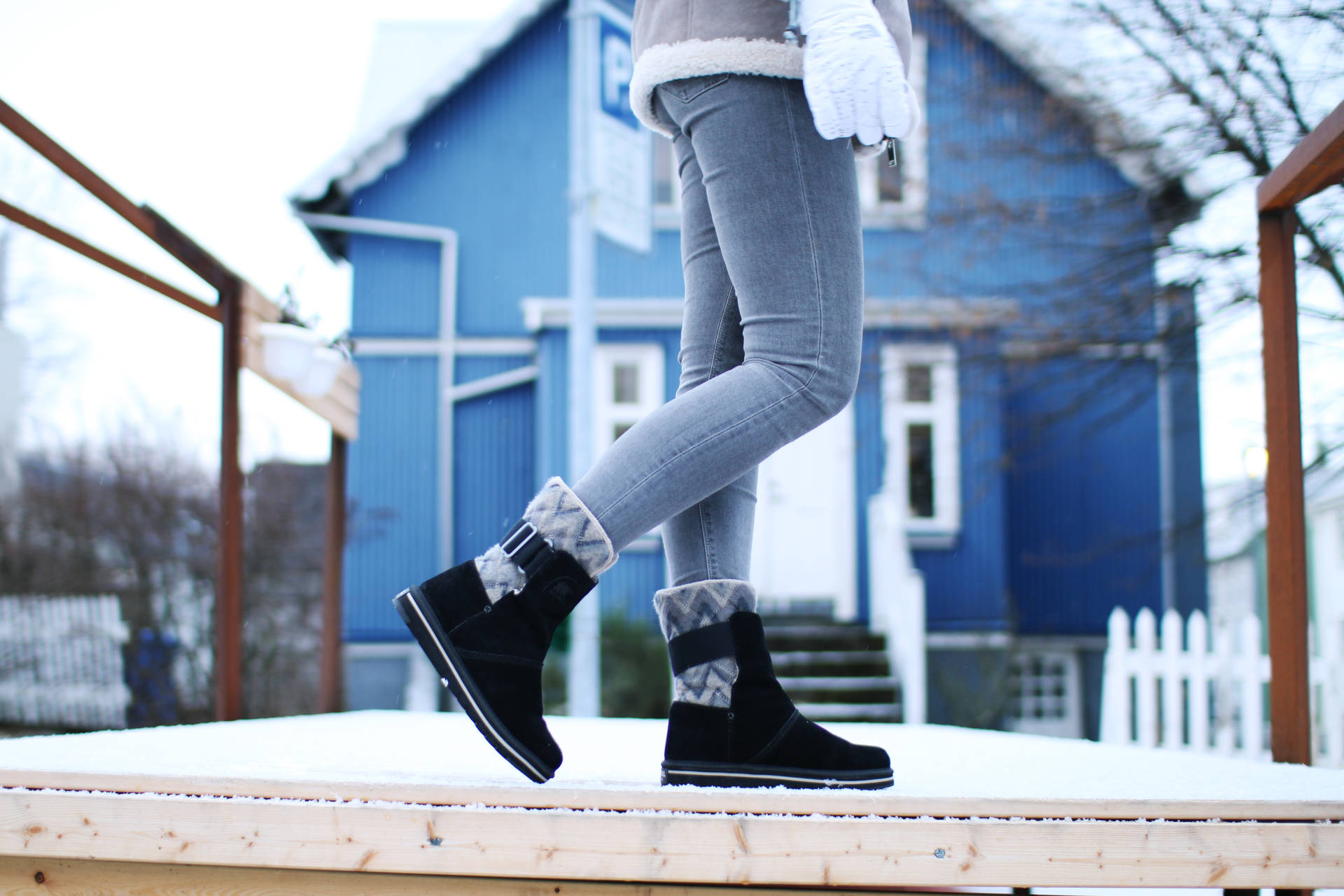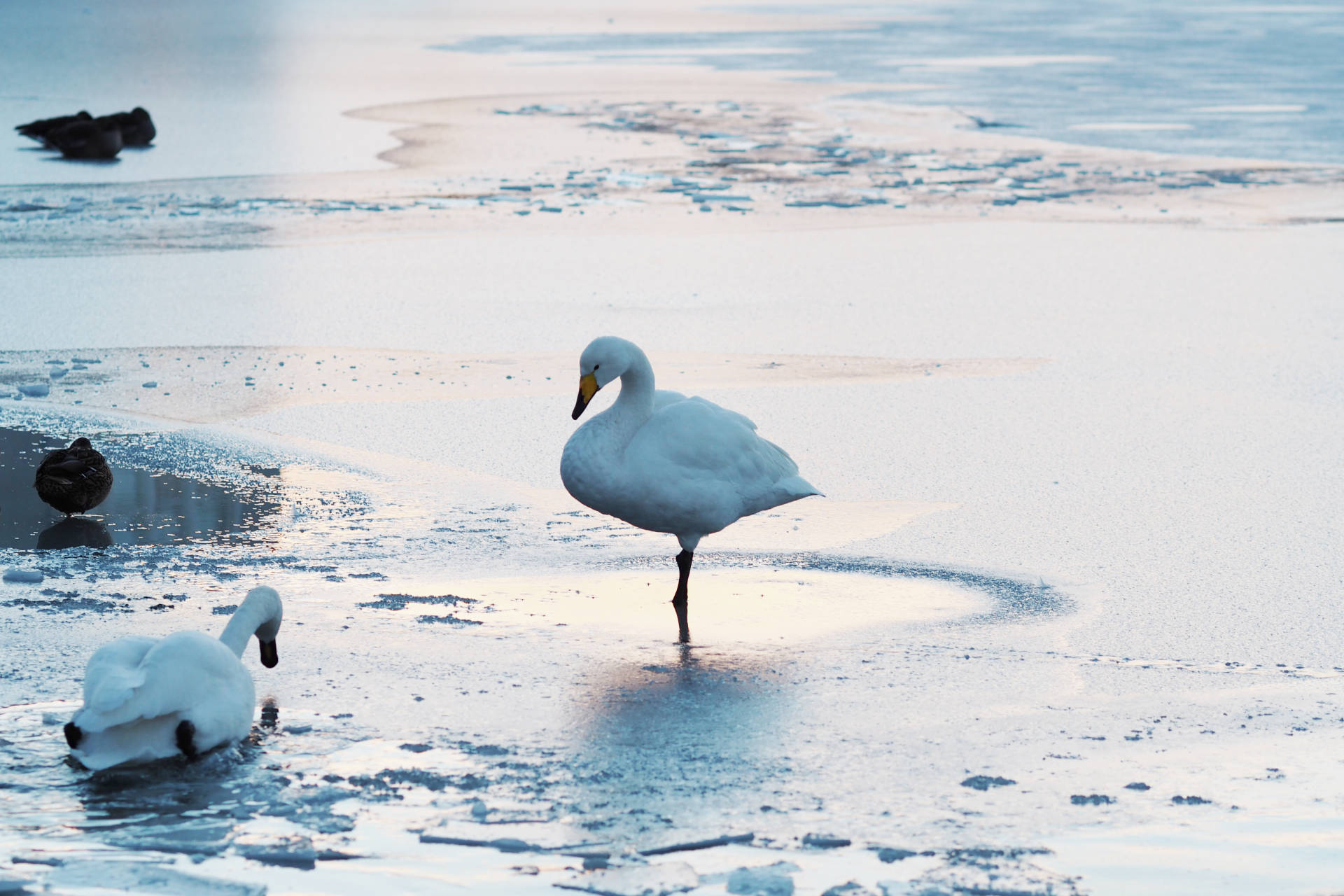 The main tour you will hear about on the trip is probably the Northern Lights. And of course, make sure you go along, because you're in one of the only countries you will actually see it. We didn't catch a glimpse, but you might be more lucky. You are taken along on a coach and hurry to areas where they think the clouds might be opening up for a quick glimpse of the Aurora. Just make sure you wrap up warm.
You can book the tours online or in any of the tourist offices and tour places in the city – there are quite a few. Grayline is the largest tour operator out there and they have a big office on the mainroad. There is also a place called Whats On, that is quite helpful with tour ideas. But you will stumble upon a lot of places when you walk around that can help you book a tour for the next day or a day in the week.
But the second trip you will hear a lot about is the Golden Circle tour. You are picked up from your hotel and taken to a second pick up location to get onto a larger coach. From here you are taken to a few separate locations: the Gulfoss waterfalls, a geyser and an area where the tectonic plates have separated. All of the sights are so beautiful and places you really must see if you're heading to Iceland. Honestly, the tour is long, especially if you do a full day tour. We just booked the Golden Circle Express, combined with the Blue Lagoon at the start of the day, and even on the express tour it was a long afternoon. You are on and off the coach with your cameras in hand, but it's what you need to go through to visit some spectacular sights. At least the coach was somewhat warm and comfortable.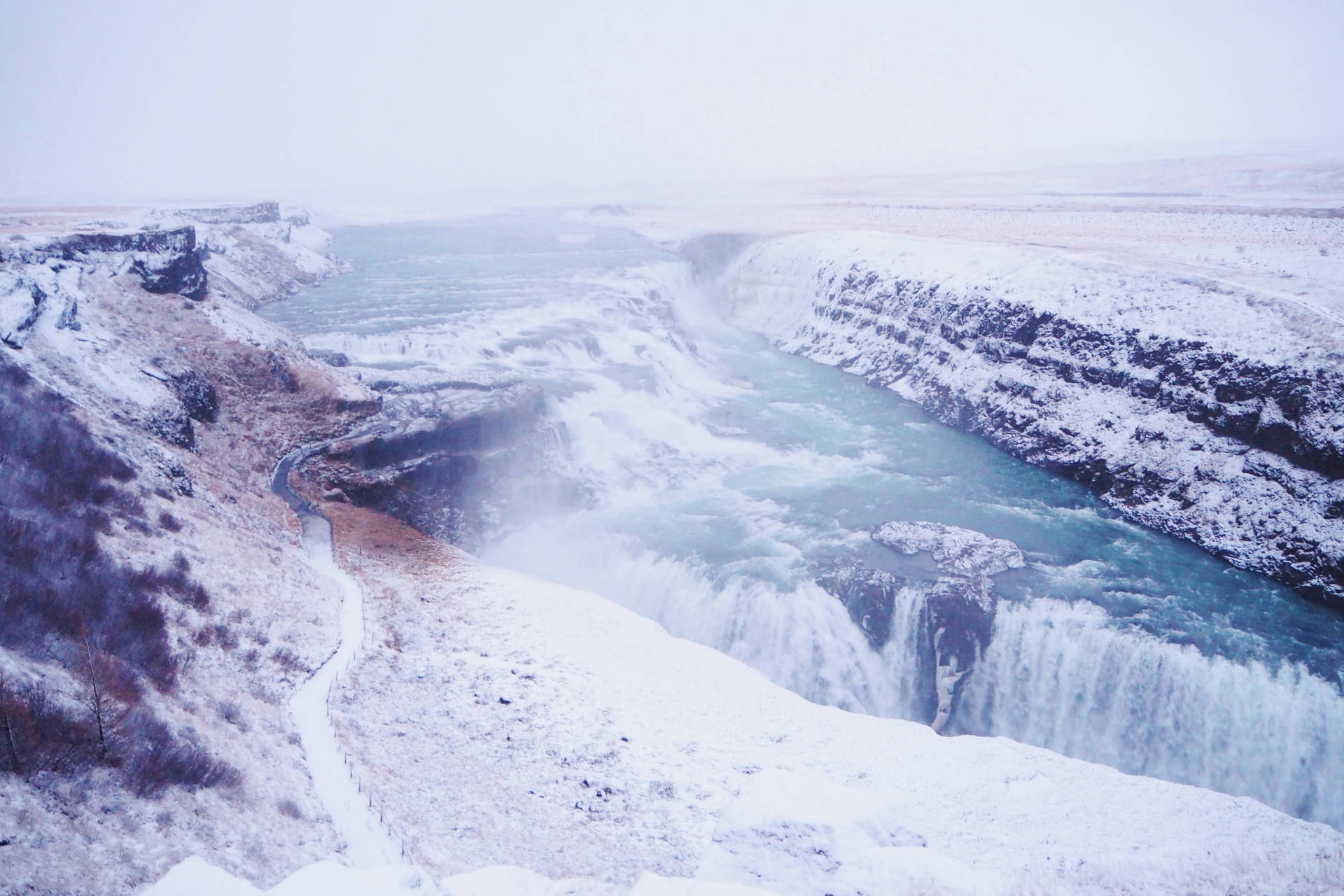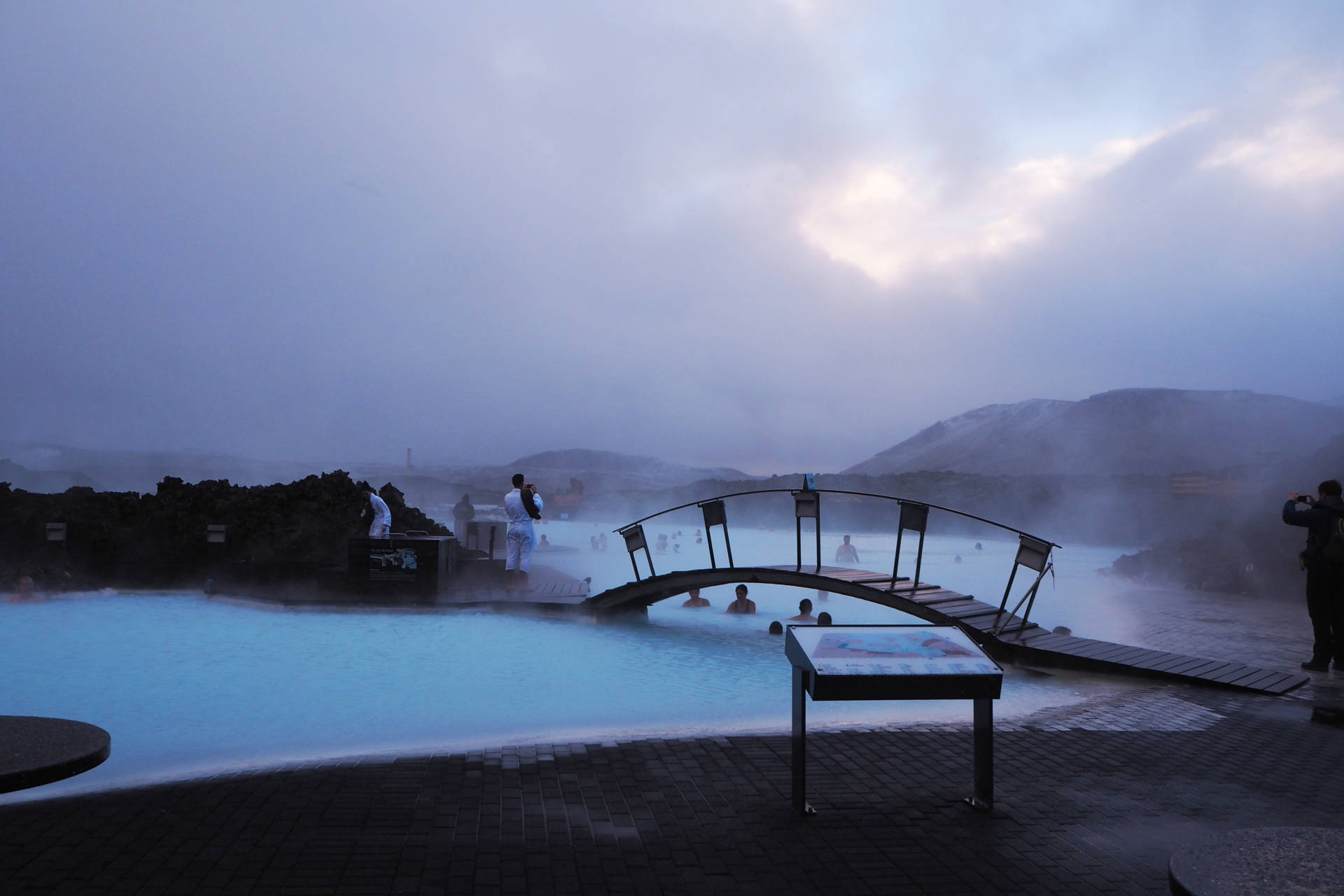 I could tell from the comments I received on my instagram picture from the Blue Lagoon that this is somewhere that everyone has either been or is dying to go to. In honesty, it was the best part of the trip for me, and a huge highlight. Such a surreal experience, when you're sat in your bikini in a hot icy blue lagoon, with barely any sunlight at 9am and snow is falling onto your face. It was incredible and somewhere you absolutely have to visit. But make sure you get there for 9am! You will beat the queues and get straight into the lagoon as the sun is coming up, which I feel really adds to it in the winter months!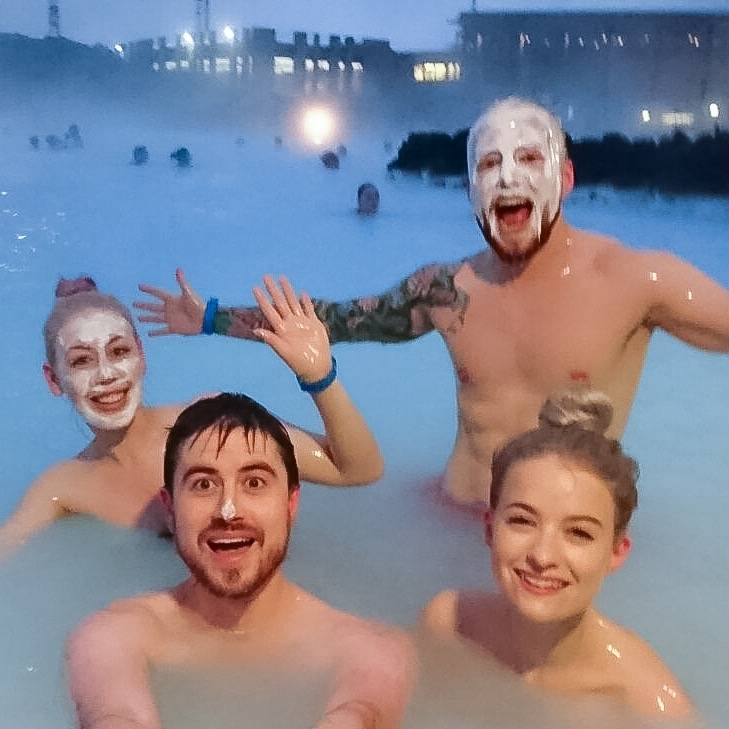 As a final trip, we combined two tours into a full day with Iceland Expeditions. The four of us were driven in a Land Rover into the rough terrain of the volcanic fields and were given a personal tour of some cool, volcanic areas. We visited a set of hot springs, a beautiful waterfall, a black beach with the most incredible view of a lake before it and a number of stops along the way where the land was covered in only lava. For the person who loves their geology, this is a great tour of Icelandic areas you wouldn't usually see. And the two brothers that take you around are so fantastic!
And for the second part of the day, we were taken Lava tubing, heading into a lava cave for 400 metres, scrambling under low sections and over piles of rocks. I am the claustrophobic type, and this was fine for me. There weren't any tight, tiny spaces, but it really was fun, especially when we were all told to turn off our head torches and sit in the pitch black to listen to the sounds of the cave. It was the darkest place I have ever been, and you cannot see a single thing in front of your eyes, which was a little scary. But a brilliant experience!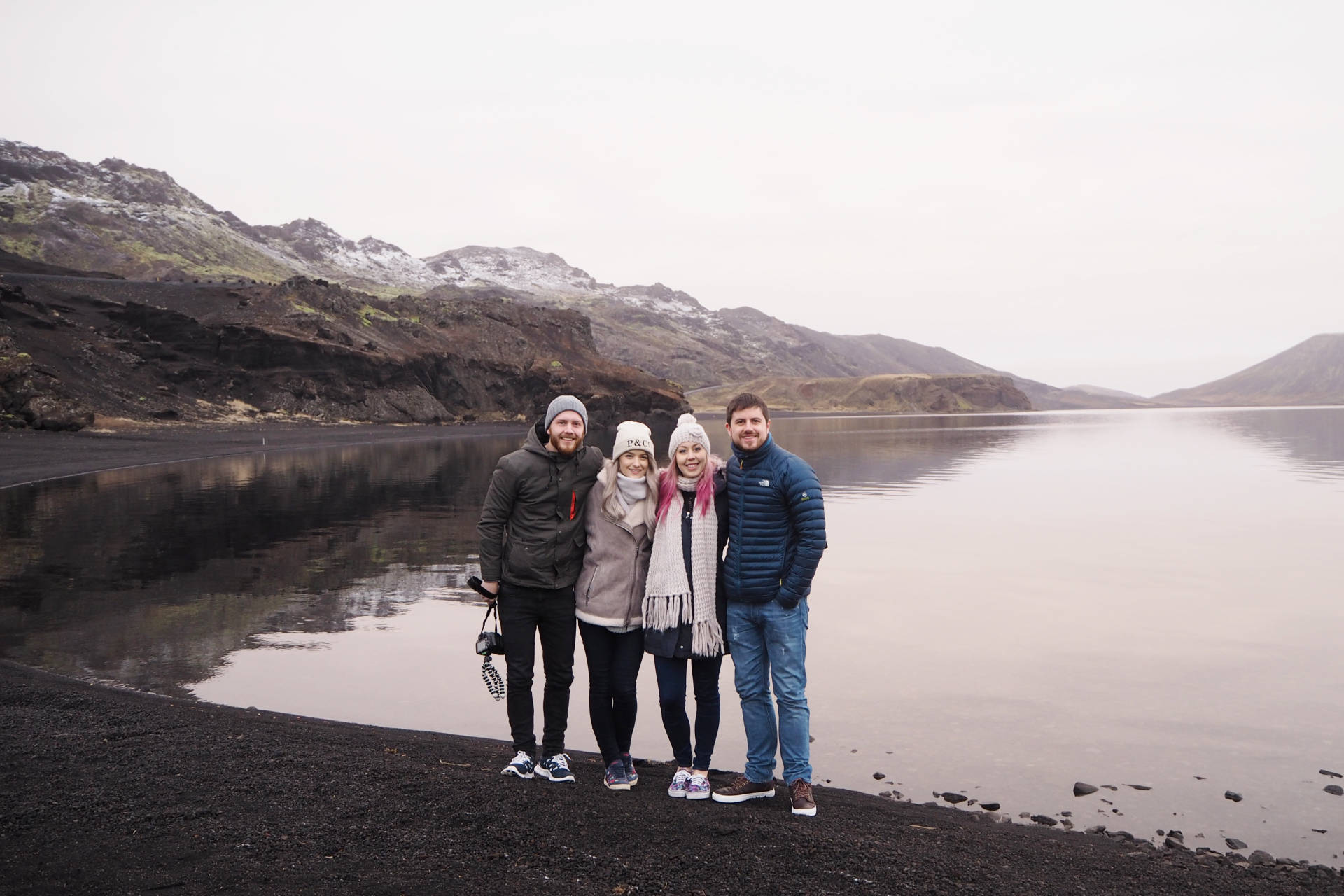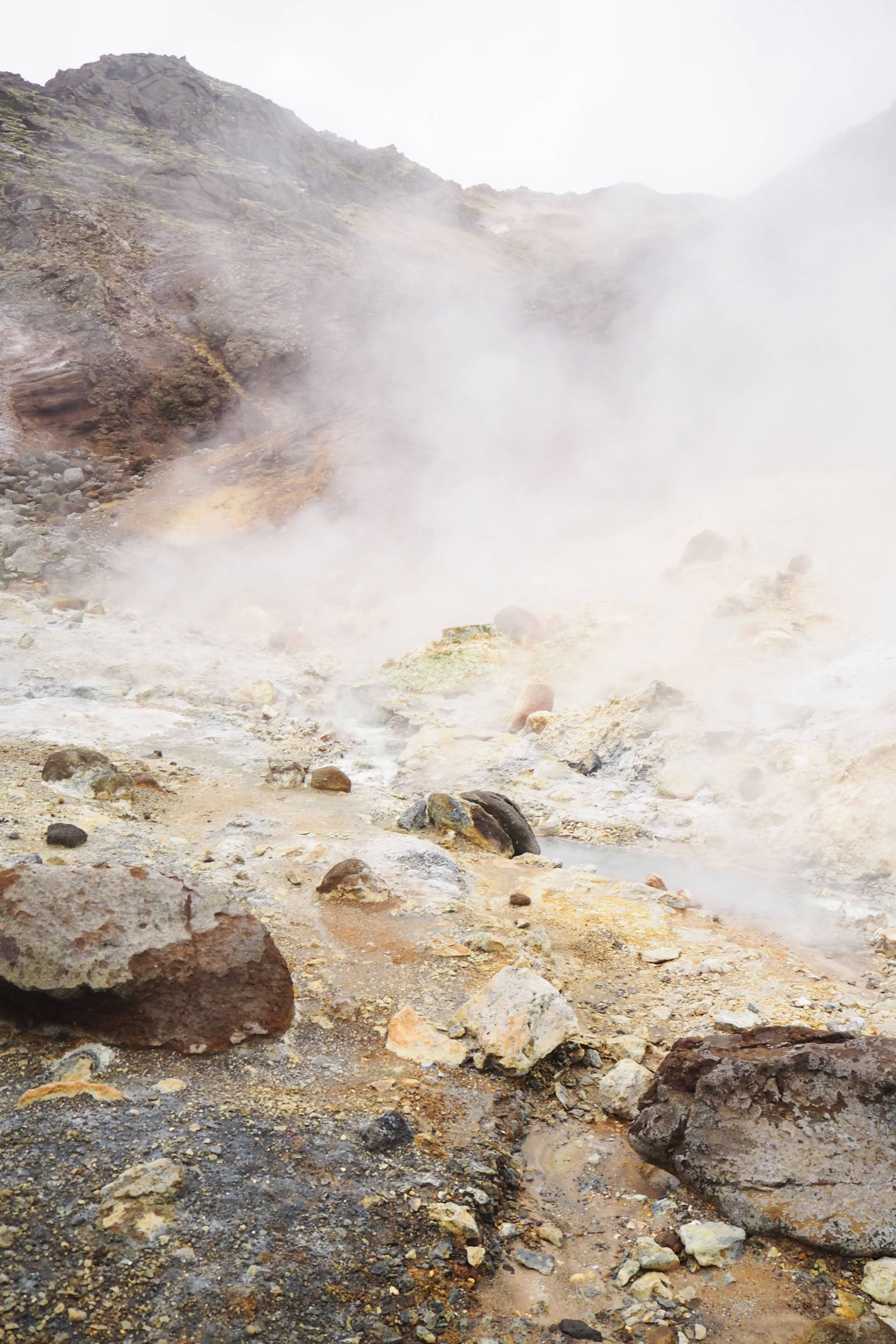 The good thing about Reykjavik is that the streets are almost lined with cafes and restaurants. The bad thing is, the prices are pretty hefty. I would probably say, this country is the most expensive for food and drink, gifts and clothing, than anywhere I have been to before. It is almost as if the lower priced options do not exist, and therefore all of the restaurants are at the same, higher price points. For example, you're looking at around £6+ for a small glass of wine, or a beer. And around £15 minimum for any main meal. Sandwiches, coffees and other treats, are also at the higher end of the price scale. It's like London, but at an even higher price. So be aware, that you will probably need around £250 per person for 4 days of food if you want to eat well, for three meals a day plus snacks and coffees.
Here are three restaurants that we visited, that I would recommend if you're looking for somewhere to try:
Uno – We tried here on the first night and it had such a cool vibe. Apart from the water which smelled and tasted vaguely like sulphur (you will find this in a lot of places), the food and atmosphere here was so lovely!
Rossopomodoro – We snook in here to hide from the weather and ended up finding the most delicious pizzas. Again it was a chilled out vibe, but the highlight was definitely the food! Definitely one to try if you're looking for pizza!
Solon Bistro – On our final evening, we searched for somewhere that sold more traditional Icelandic dishes, and we stumbled into Solon. The breaded camembert was so delicious, and the menu had lots of options if you're quite fussy!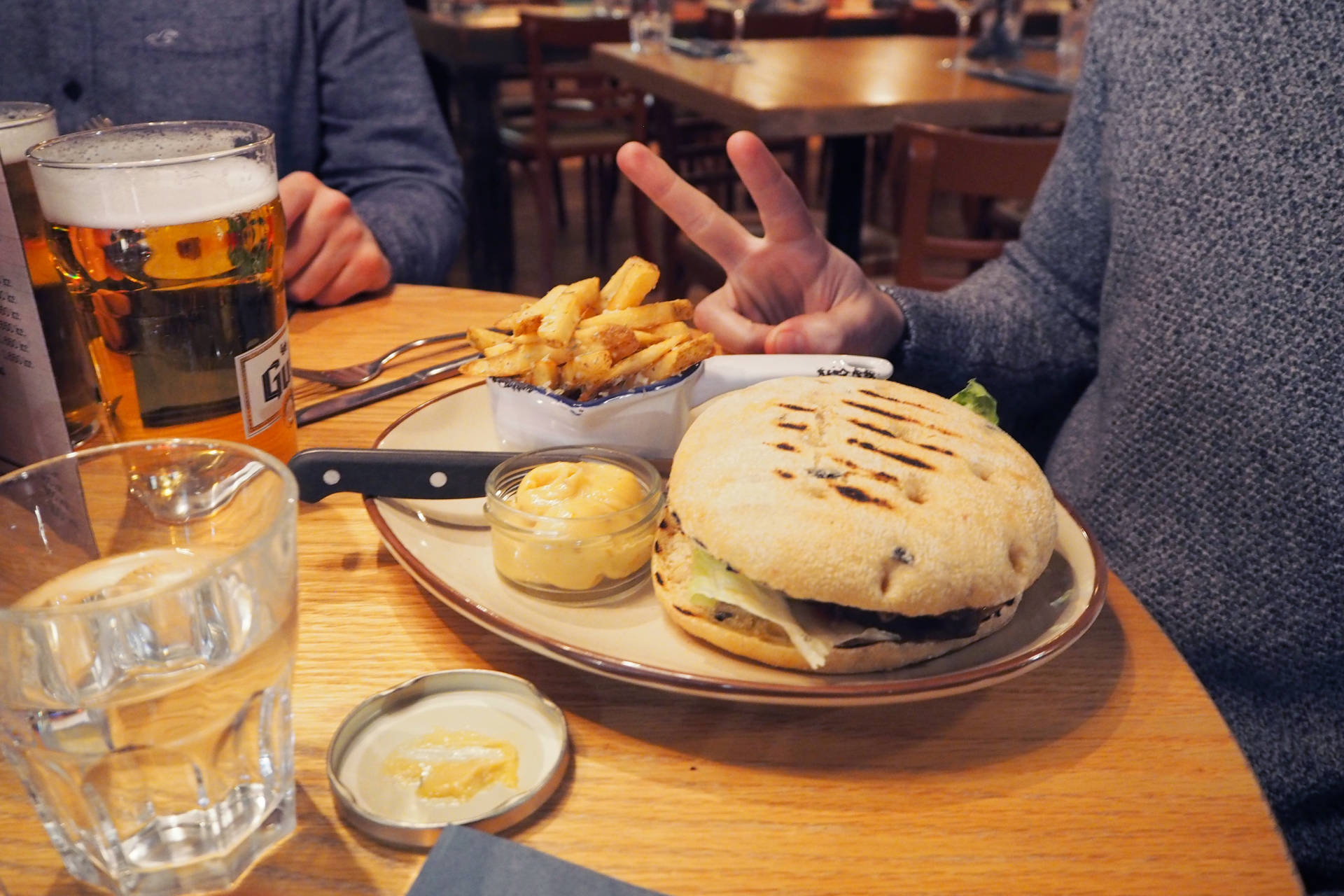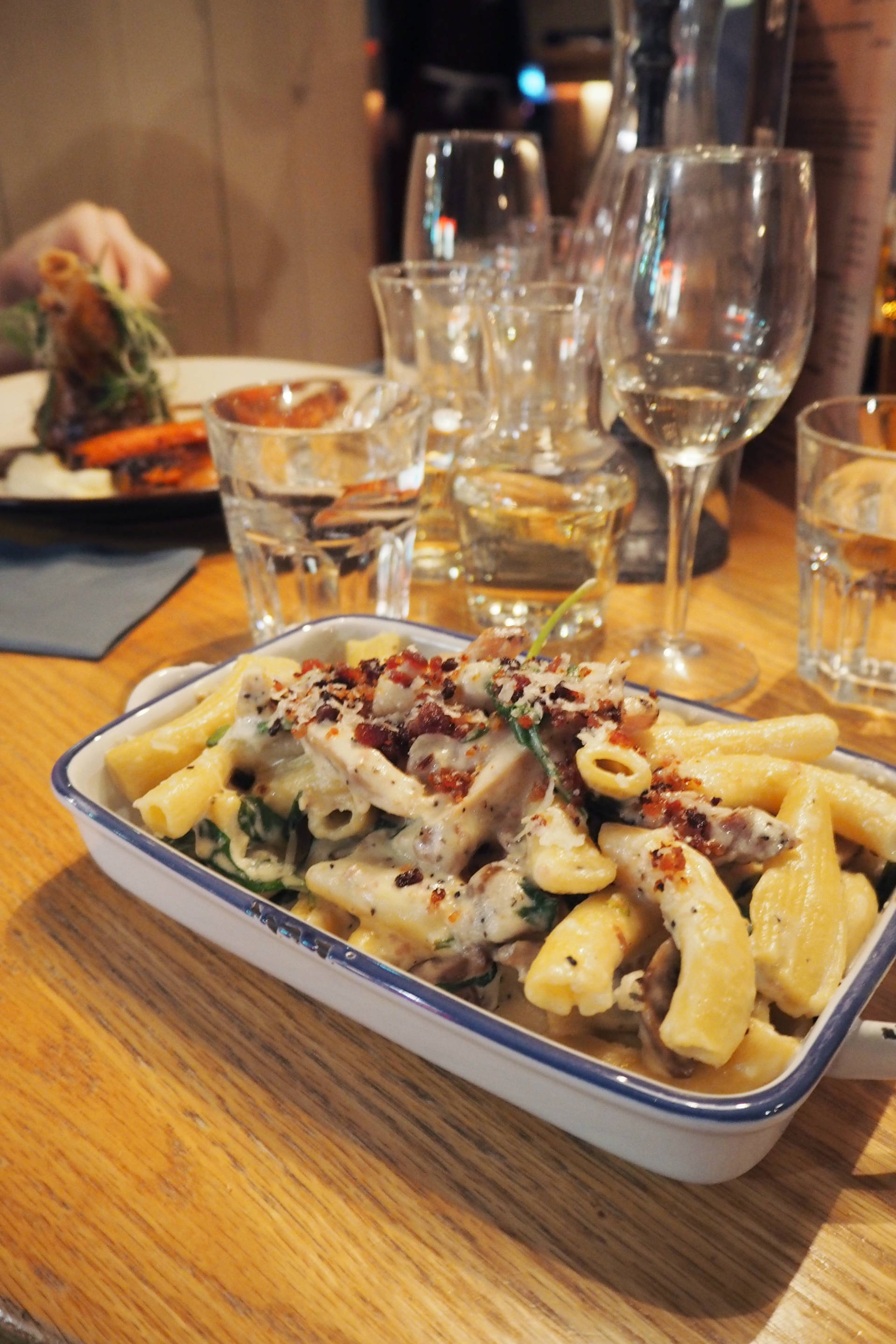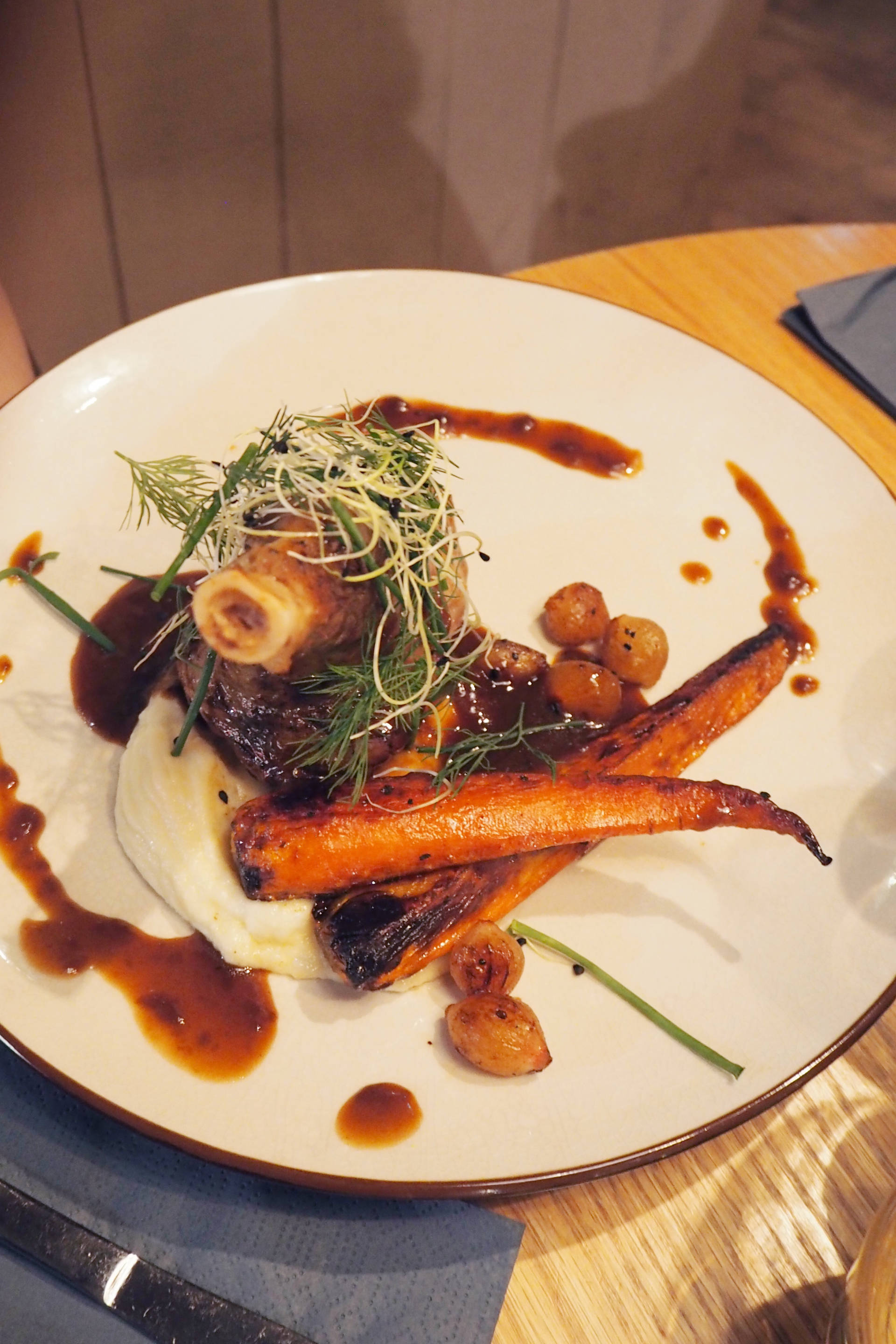 If you have any other questions related to Iceland that I haven't mentioned, please leave them down below and I'll get back to you!
Sign up here for a weekly catch up of everything Inthefrow