NYE in London
Get the Look for NYE
New Years Eve is usually always a total let down. Let's be honest. Too much hype and a completely unrealistic perception of the night you 'could' have. When if you just chilled out a little, organised something low key, and figured that you're just going to have a standard night, you may end up having the best evening you've had in a while. That is why this NYE, I've invited round a handful, in fact, two handfuls of my nearest and dearest for drinks, cakes and bubbles. In fact, I wanted to make sure that I had ordered in enough of everyone's favourites, so I've got a whole load of Popchips for nibbles (I'm addicted to the Sea Salt flavour. Can I get a show of hands!?), I've ordered Lolas Cupcakes for dessert treats, I have a delivery of Martini Asti arriving for the bubbles and I'll also be picking up from Pizza Express on the night for pizza and doughy goodness. Be sure to check out my Inthefrow snapchat on the evening for everything that goes on. You may spot a few familiar faces!
Anyway, the task at hand is this makeup look. I wanted to try something bright, fun and vibrant, but also wearable and statement. And this is what I came up with! Oranges, blues and golds from the Lorac Mega Pro 2 palette, but the Urban Decay Gwen palette should give you a pretty similar vibe for anyone not in the US! Have a watch of the video, and hopefully it offers you a little inspiration for your New Years Eve looks.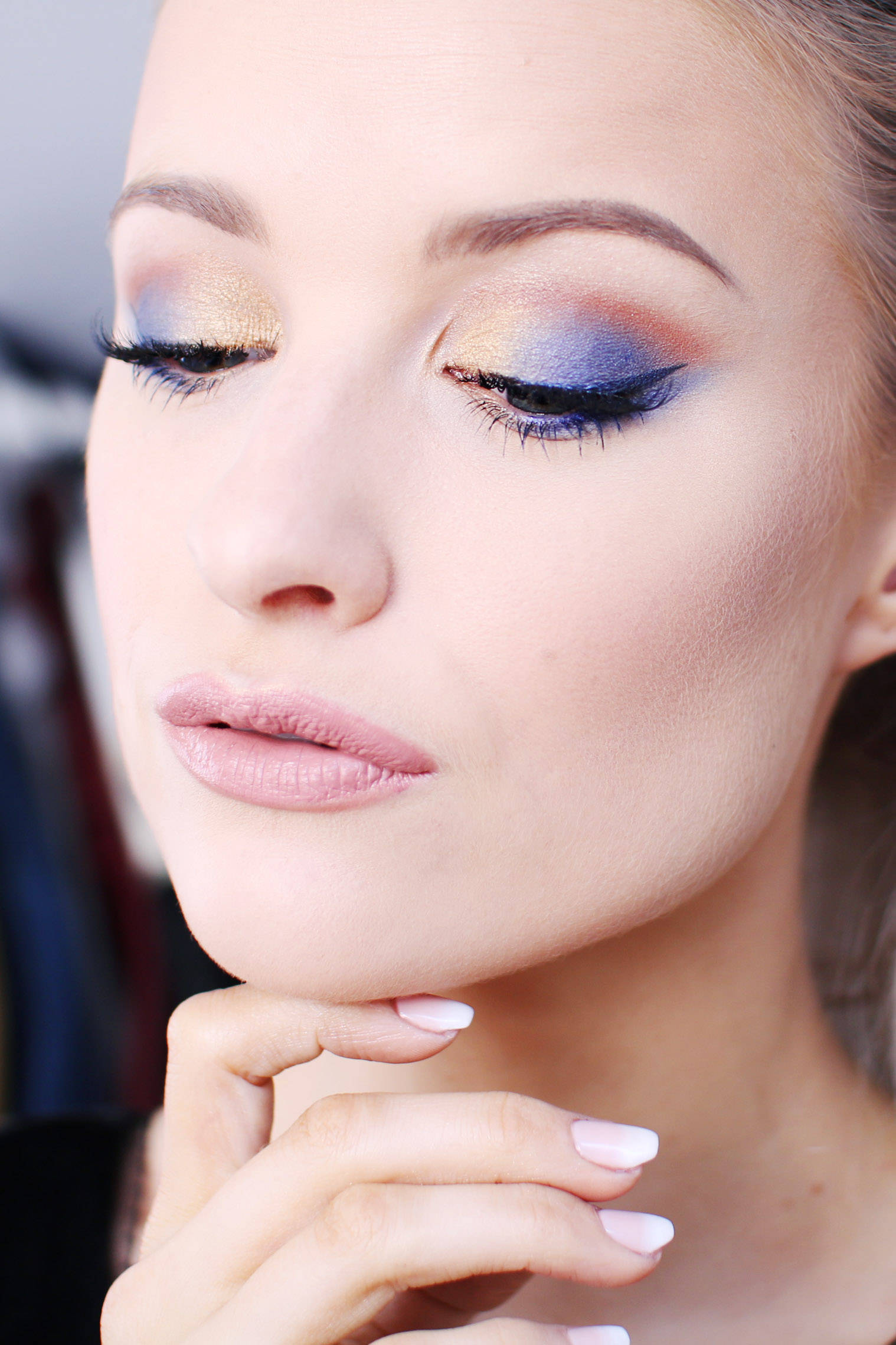 What are you doing for New Years Eve? If you've got any amazing party games you know of, or other things you think I should pick up for my house party, please do let me know. I need your help guys!
Sign up here for a weekly catch up of everything Inthefrow