The Fragrance Cabinet
Choosing a Christmas Fragrance Gift
So many gift sets and fragrances are on the market these days. I get so overwhelmed walking into the scent aisle, and in honesty, smelling and sniffing so many bottles in a short time can leave you head in a bit of a spin. And thus, this post is dedicated to any ladies who are looking for a recommendation, either for themselves or for Christmas gifts, and just need a little help selecting. I've chosen seven fragrances from some of the biggest names in fragrance, to give you a head start on selecting one of the best.
We've got the likes of Chanel, Tom Ford and Estee Lauder in here, and therefore there is something for all ages! And of course, they are all luxury brands, as you may have realised this blog has become a place for all things luxury beauty, fashion and travel. But I find that with fragrance, the majority of women are happy to fork out a little extra once per year, to have a little, delicious piece of the brand.
Here are my recommendations and a little scent break down!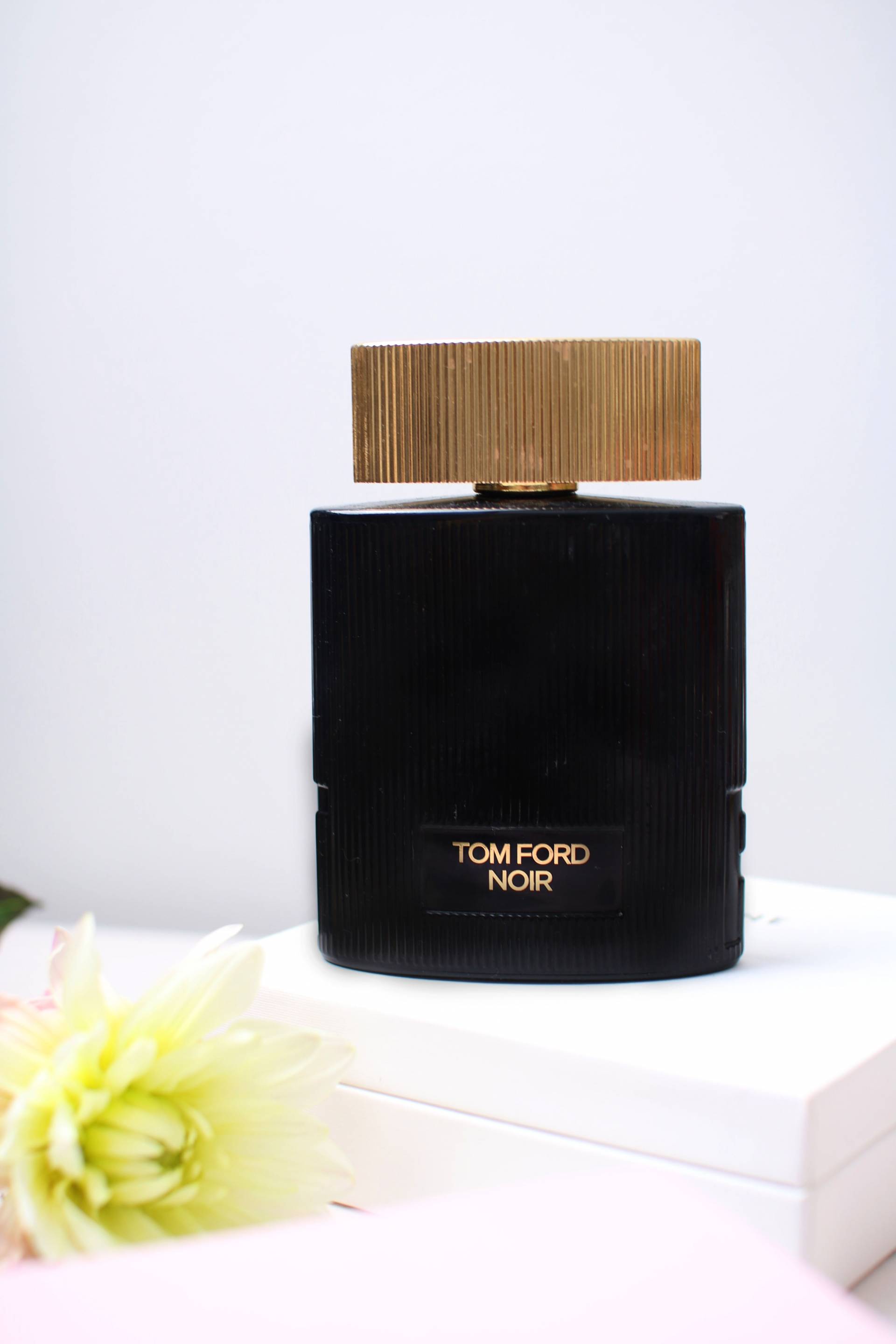 Tom Ford Noir Pour Femme is just as sexy and deeply fragranced as you may imagine. Tom Ford certainly doesn't offer an abundance of light and floral scents, but that is what I love so much about them. They are statement fragrances with truly distinct scents. Pour Femme is sexy and somewhat masculine with oriental notes. Extremely sensual and bold. The type of fragrance you would wear on a date night or a night you really hope to impress.
Chanel Coco Noir Eau De Parfum is an intense, evening fragrance that embodies the classic Chanel notes. Without ever smelling this fragrance, you would know that this came from a Chanel bottle. I personally adore the more intense, nighttime versions of scents, and the oriental notes with bergamot, patchouli, Tonka Bean, Rose and Geranium Rose Leaf, create a floral treat that is absolutely Chanel.
FlowerbyKenzo L'Elixir is a fragrance that I don't seem to see around too often. But this scent is absolutely stunning and a new favourite in my collection. With a bouquet of sweet floral notes, raspberry, Bulgarian rose essence with bourbon vanilla and praline notes to finish, the fragrance is bright, feminine, not too girly and also not overly matured. I feel it could be a nighttime and a daytime scent for the fun, confident female. It is that perfect amount of sweet and floral and the vanilla notes really shine through. If you like vanilla tones, I think you may love this as much as I. Vanilla is one of my favourites!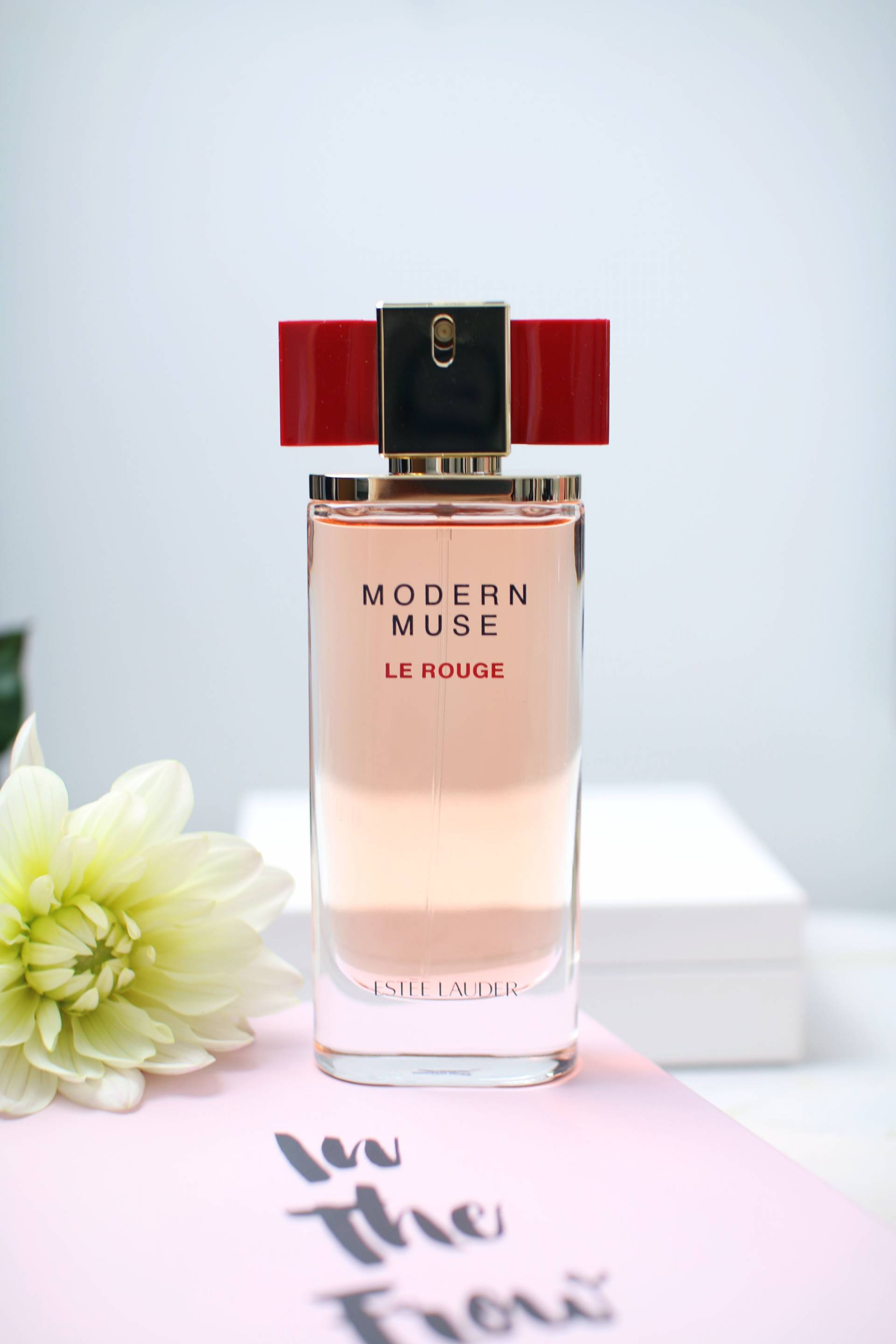 Estee Lauder Modern Muse Le Rouge is a new fragrance on the block for the Lauder family of scents. This is one I would recommend for the more mature ladies who love their classics. This is sophisticated, glamorous and richly warm. A confident scent for the lady who knows exactly what she's about. The notes are rich roses and ripe fruit with a velvet creme, hence the richness and rosy tones.
Givenchy Live Irresistible is a statement textured bottle containing a pretty pink fragrance. This is beautifully fruity and fresh, without being too sweet and sickly. A daytime scent that can easily transfer over to the nighttime. The notes are pineapple and rose, hence the bright fruity and floral mix, with slight spicy notes to finish. If you like fruity scents, you're sure to love this!
Jo Malone fragrances are like no others. They are again, very distinctive, and can also be layered for a unique blend of fragrance. Whilst the perfume pictured is Mimosa and Cardamon, a spicy blend of notes that I would probably recommend for the more mature lady, I would also highly recommend Velvet Rose and Oud, as well as Wood Sage and Sea Salt for a very fresh and light fragrance choice. But I would definitely recommend visiting a Jo Malone store to try out all of the scents so that you can choose your favourite!
Which Fragrances are you picking up this year? Above, I have listed all of my current favourites that I have in my collection, so hopefully one of those might be perfect for what you need! If I've missed something you love, leave it down below in the comments for others to check out too!
Sign up here for a weekly catch up of everything Inthefrow