Morzine, France
Dressing for the Ski
This year has been a whirlwind of amazing adventures, and it was concluded with the most extreme trip of them all. A few days in Morzine and the Avoriaz slopes with TGski with two of our best friends, and making a lot of new ones.
I have skied before, back in 2004 at the age of 14. Me and my dad took a trip to Wolfgang, Austria, as a holiday completely different to anything we had done before. It was an amazing trip, not only for learning how to ski on fresh, powdery snow, but for the fact that it gave me and my dad some time to bond and spend some real, quality time together. I still remember skiing through the great evergreen trees spotted down the mountainside, with the sun on my face and the snow crunching beneath my skis and feeling more alive than I ever have before.
Since then I have always wanted to get back onto a pair of ski's. Especially as Alex has never tried snow sports before, I thought a trip to the slopes was well in order. We were joined by our amazing friends Carly and Leon too, and spent a few days exploring the mountains of Morzine.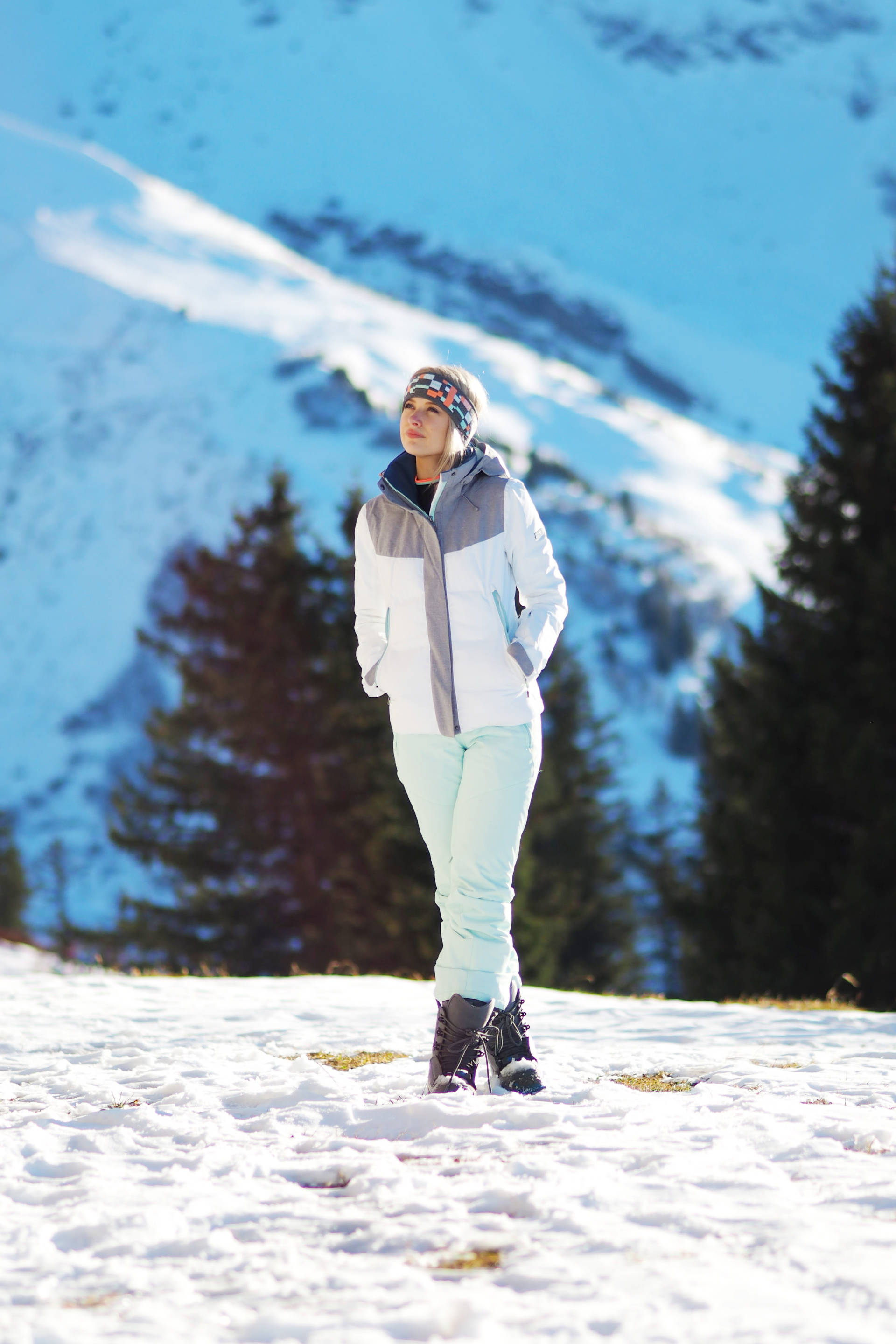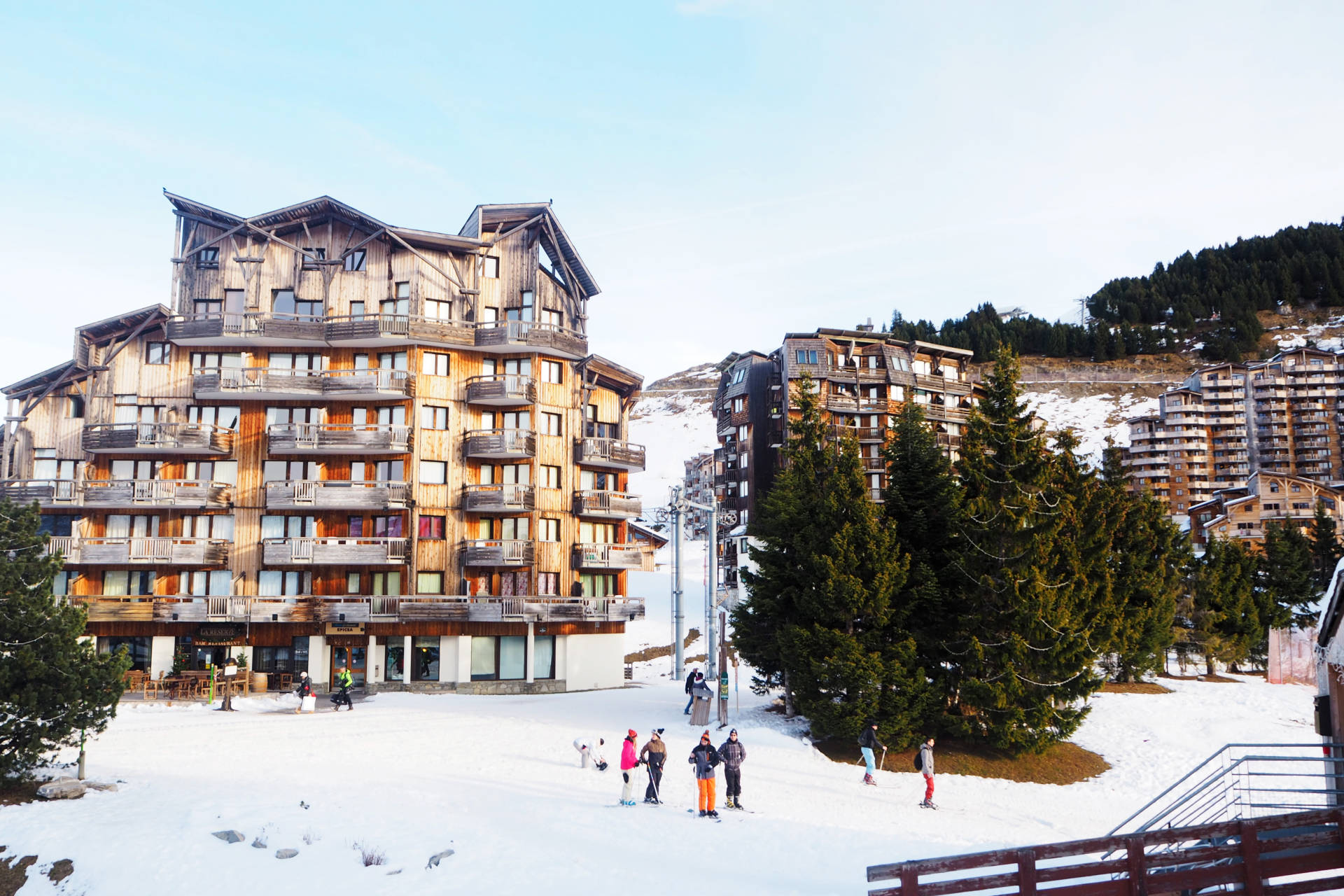 Packing for this trip, the fifteenth trip of 2015, was unlike any other. No bikinis, thin jeresy tops or handbags in sight. I wasn't throwing clothes into my suitcase, just in case I ended up wearing them. I was packing for a cold climate, with a few staple pieces that I knew I would really need for the snow, the cold and the sports. And that is what inspired this post.
What do you need to take on your ski trip, and what would I personally recommend for this season?! For any beginners or those that are new to snow sports, I figured a packing list could be useful. Especially a packing list with some ideas of what you could buy for your own trip! Here are the nine pieces to bear in mind when you're packing! Also note that you could also buy your own helmet, but I would recommend only doing that if you take up skiing as a hobby or a yearly holiday – otherwise just rent them like everyone else.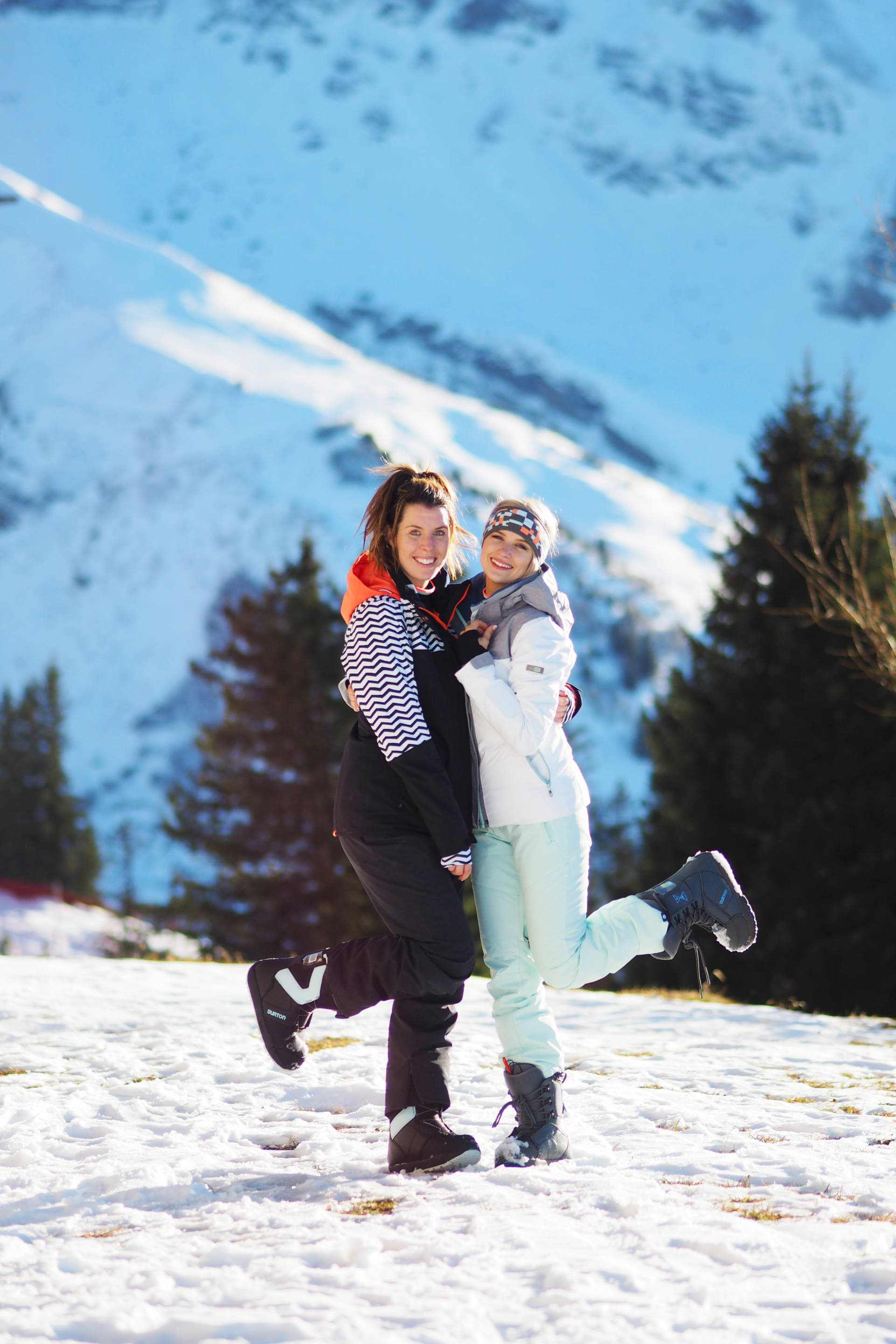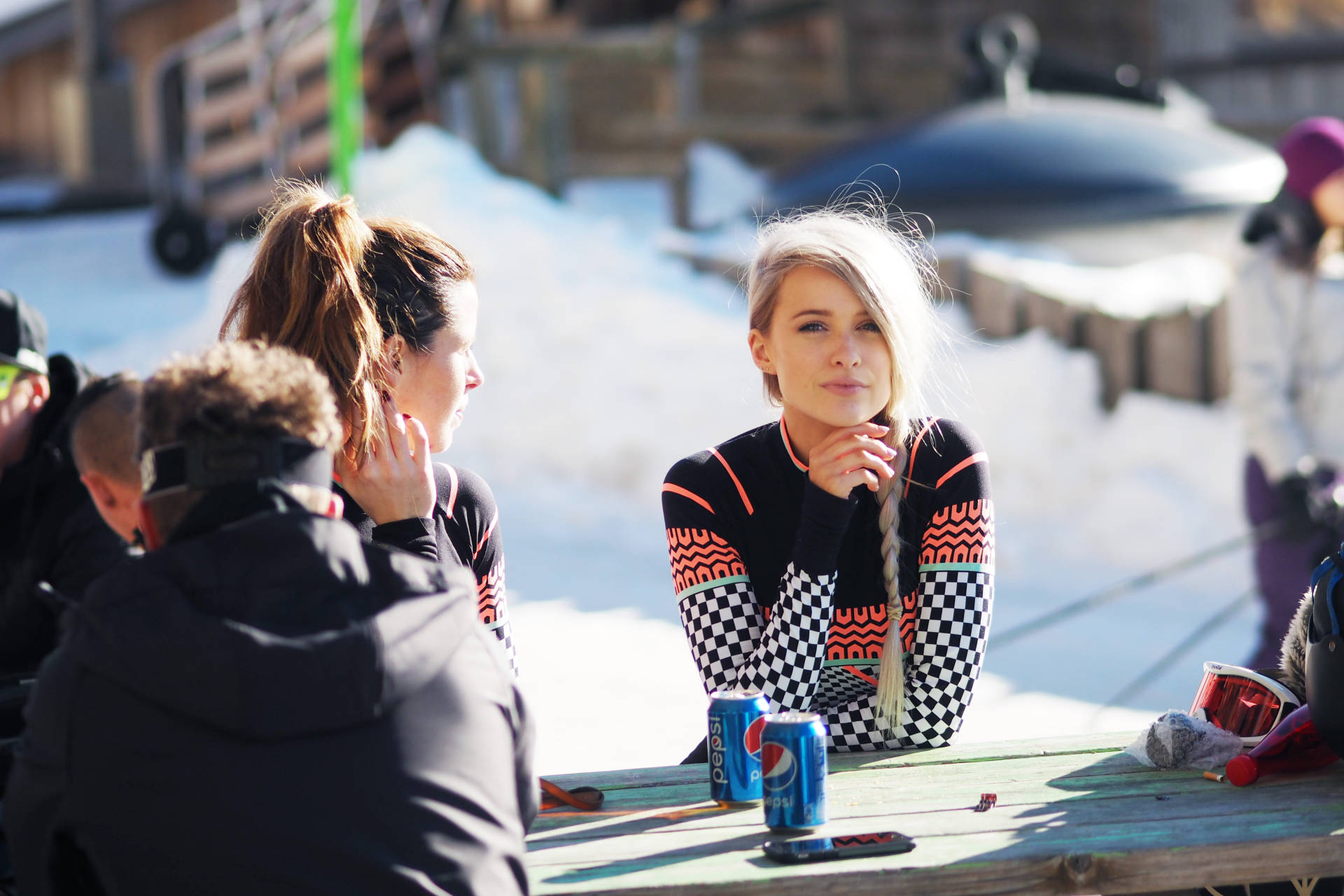 Base layers keep you snug and comfortable. Quite often they will be made in breathable and wicking fabrics, that enable you to sweat whilst staying comfortable and dry. As we were in France, I knew I wouldn't need a fleece or anything warmer than just the one under layer, and so this stripey top from Sweaty Betty were more than perfect. The high neck meant that a neck warmer above would block out any cold drafts, and the fitted fabric could be tucked into my salopettes, again for no draft issues. Plus, the fit is really flattering and the colours are bright and attractive. Me and Carly were both rocking this top and found it exactly what we needed! I also wore the Sweaty Betty Merino Wool leggings on the first day, to make sure I would definitely stay really warm, but the ordinary leggings worked just as well. I would say stick to the merino wool leggings if your destination is notoriously cold!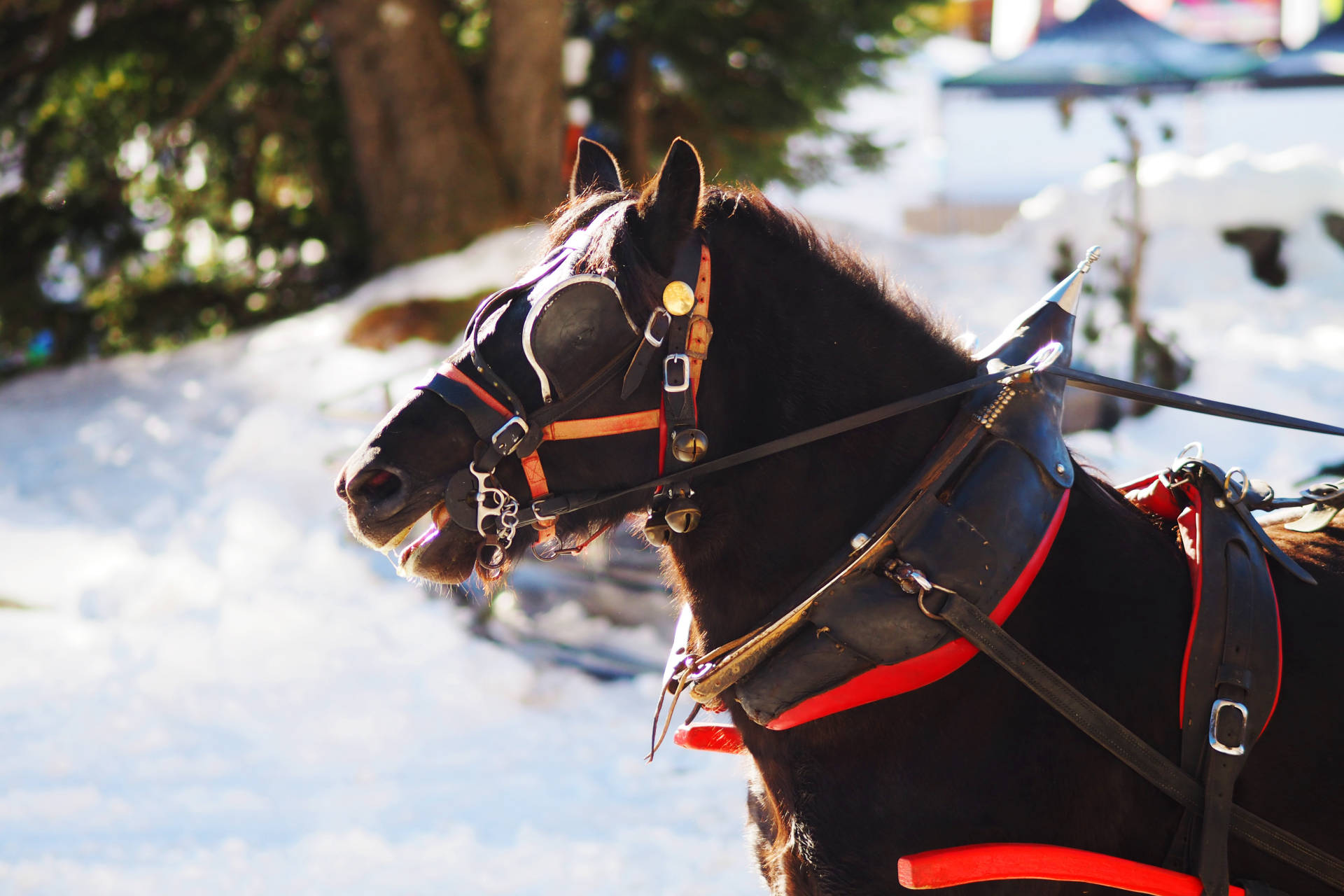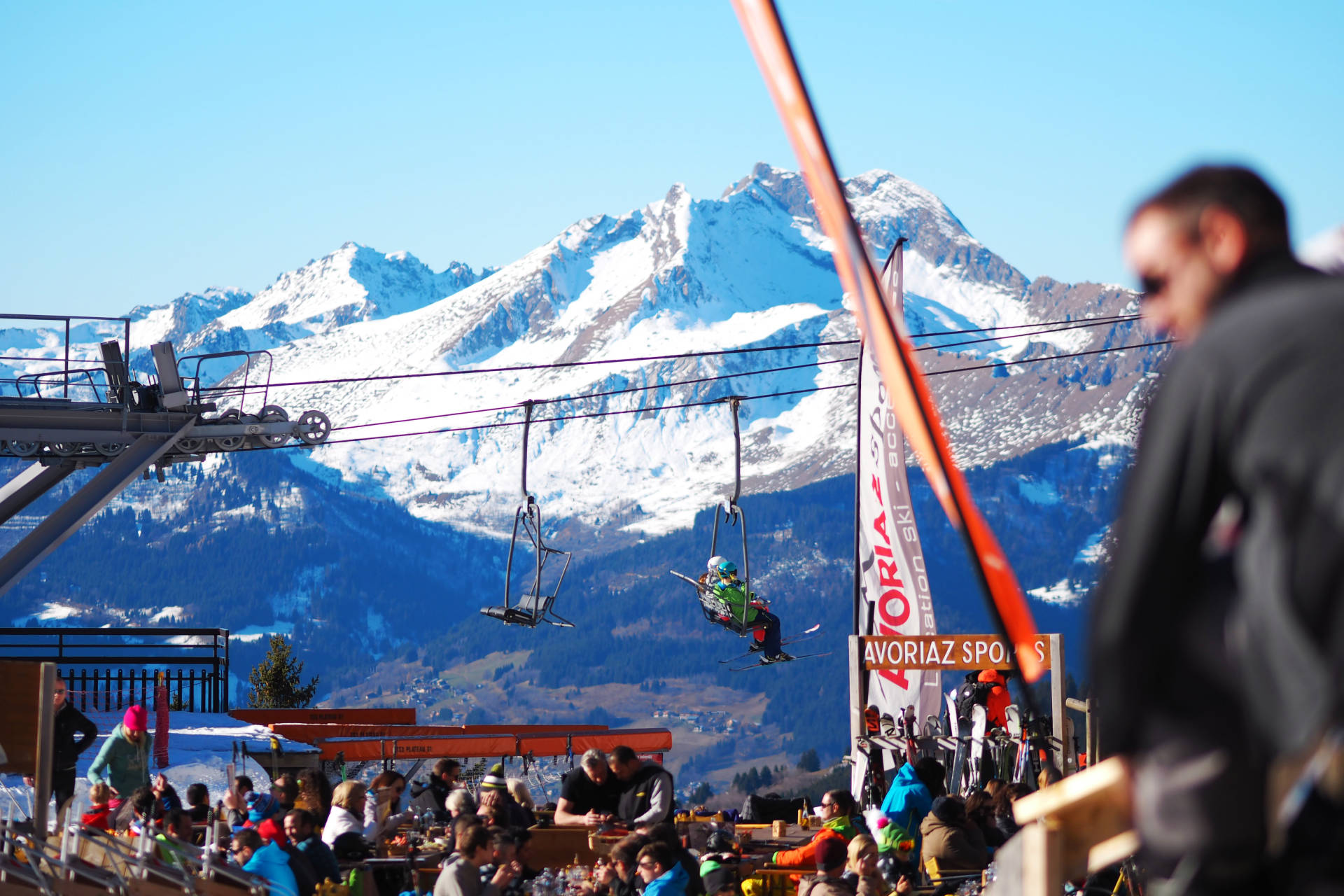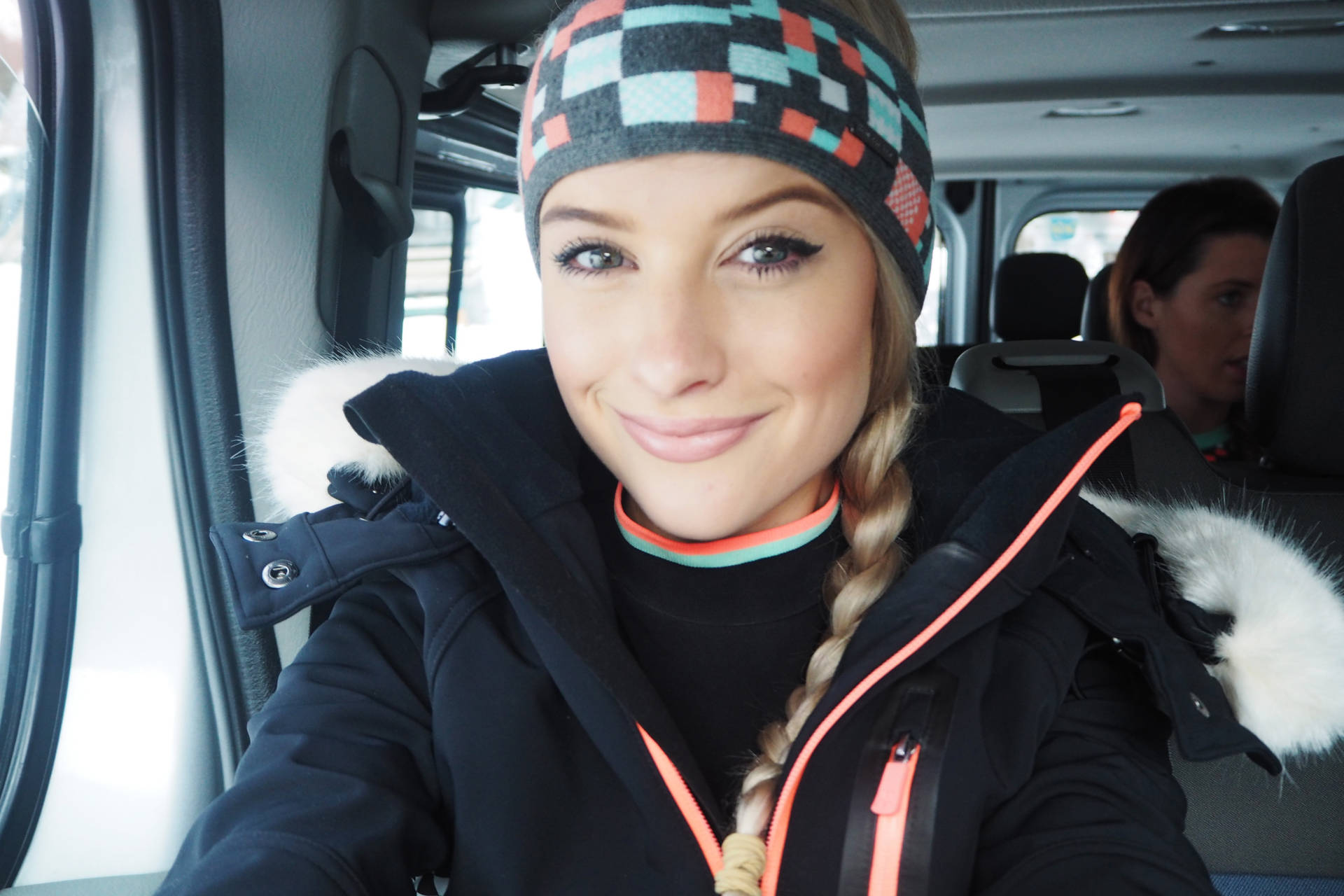 I would highly recommend a beanie or an ear warmer headband for underneath your helmet. A beanie with pom poms just isn't going to fit inside your helmet and it depends just how much warmth you want on your head. I loved this headband as it meant that my ears stayed warm, as did my forehead, and the helmet didn't rub against my face during the day. Plus, it matched the rest of my outfit and added extra colour, and I feel the slopes are the one place you can really dress in as much colour as you like. The same goes for your goggles and your gloves! I usually tend to pick colours that match with my outfit but provide the best features. Your goggles needs to be comfortable with ventilation, so they do not steam up. And your gloves need to allow your fingers to move whilst providing the most warmth. Gloves that are too tight will just make your hands really numb and cold.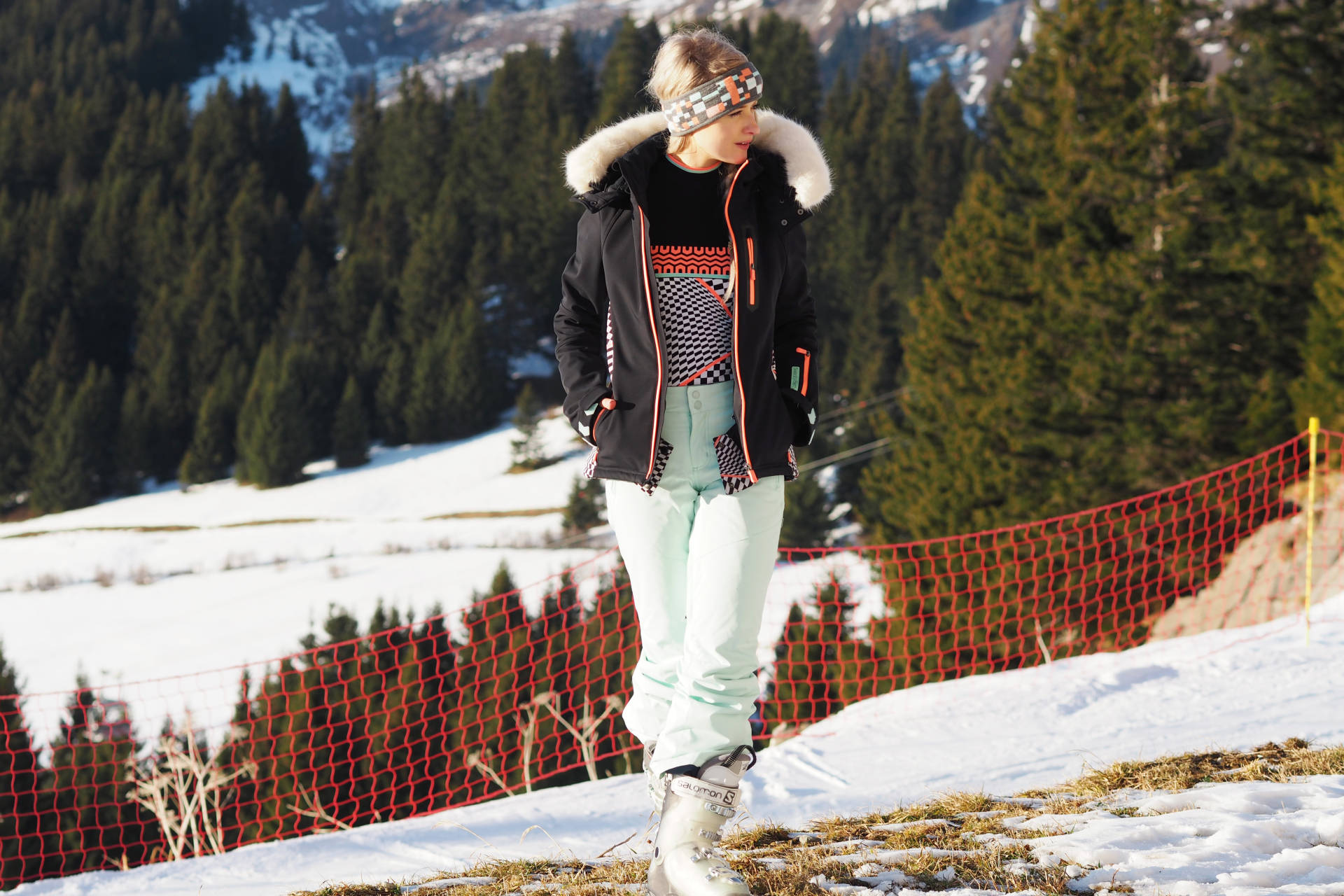 Luckily, the skiwear market isn't absolutely massive and it means finding the right garment isn't quite as hard as looking for your next camel coat. Again, go for a jacket with colour and some personality, if that's what you want to go for. In honesty, I find that having brighter colours on your jacket or helmet is the best way for your friends to spot you on the slopes. I was constantly looking out for Carly's orange hood whenever I couldn't spot her in the crowd. For me, I also prefer to buy sportswear from brands who have a real knowledge and history working with the materials and technologies behind their products. That is why my outfit was comprised of Roxy and Sweaty Betty – two brands who work with active-wear predominantly. This jacket from Sweaty Betty was really warm, comfortable and stylish – if that is something you're bearing in mind. Not everyone cares about their fashion style when on the slopes, but I don't see why not. It's a great opportunity to dress up bright and fun! But I also wore this Roxy Jacket as an alternative!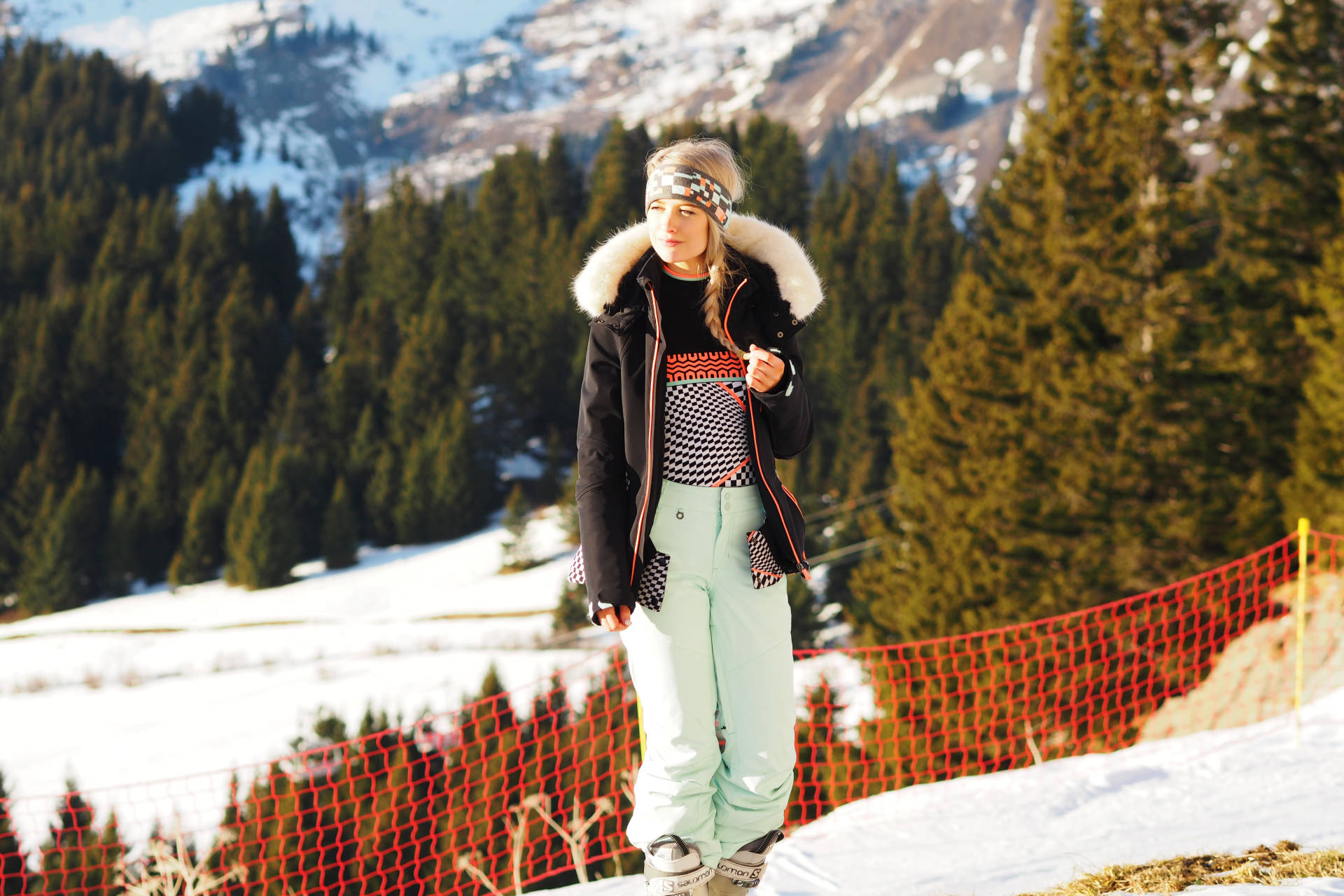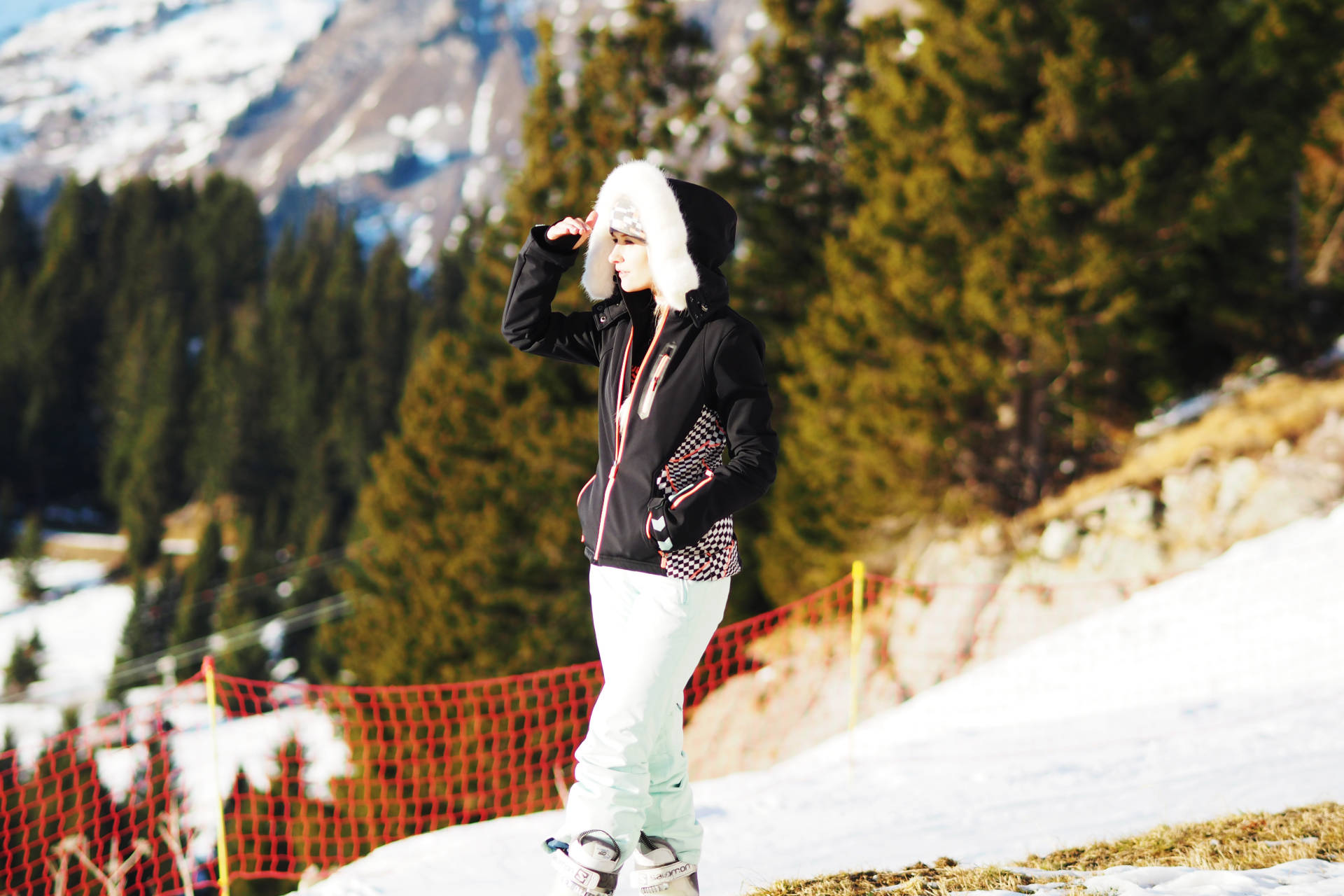 Generally, snow-goers like to match their salopettes to their jacket, for a colourful ensemble. That is the way we always sold them when I used to work for Roxy. And so I went for a mint green pair, to match my white Roxy ski jacket and also my second Sweaty Betty black jacket. There were hints of green throughout each collection and I didn't want to go for white. These were fantastic at keeping my legs warm, above the under layers of course, as well as keeping the snow out. There is a very similar pair in Goretex, with extra warmth and waterproofing, as well as a more tailored fit, but I found my salopettes were perfect for what I needed!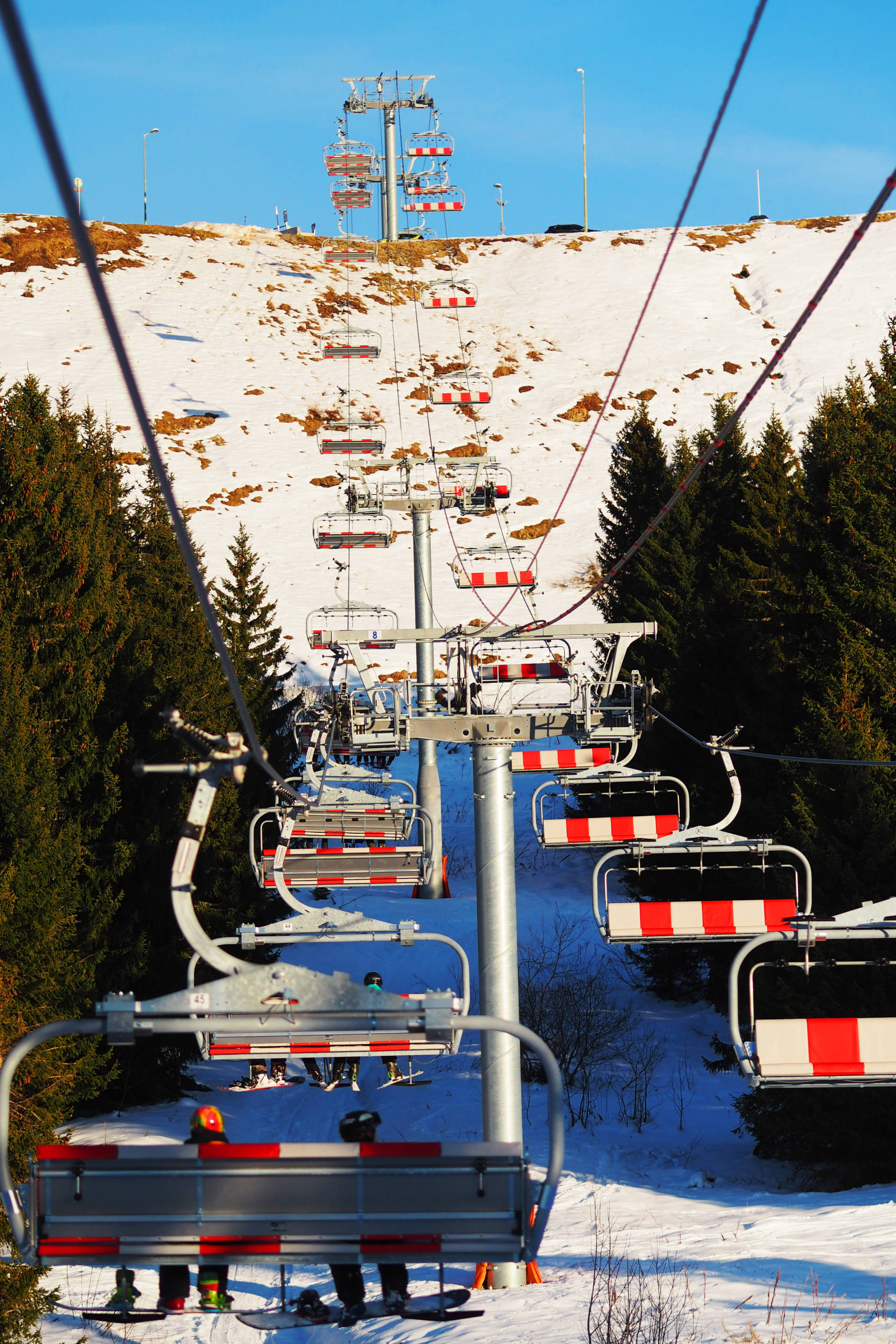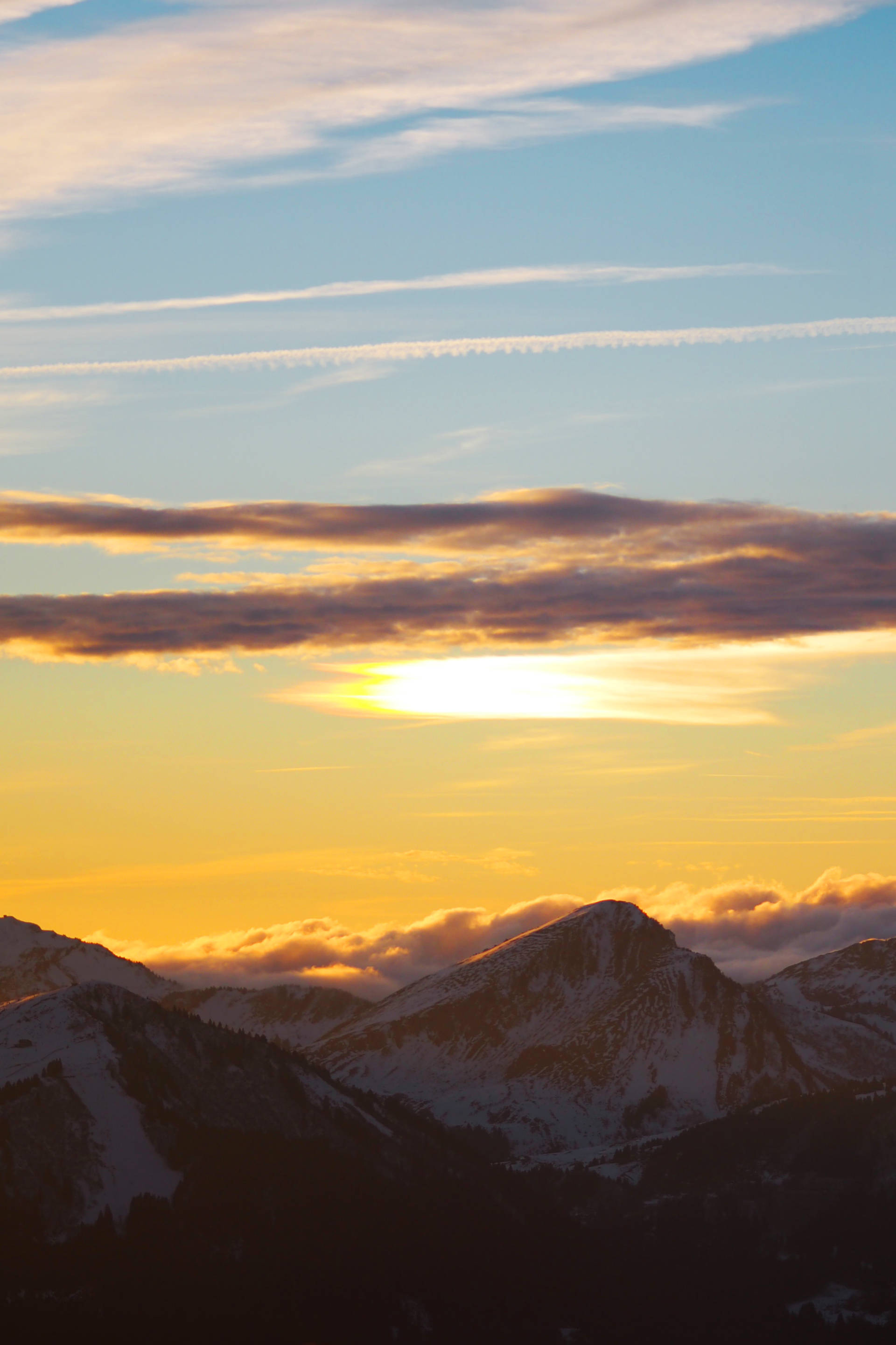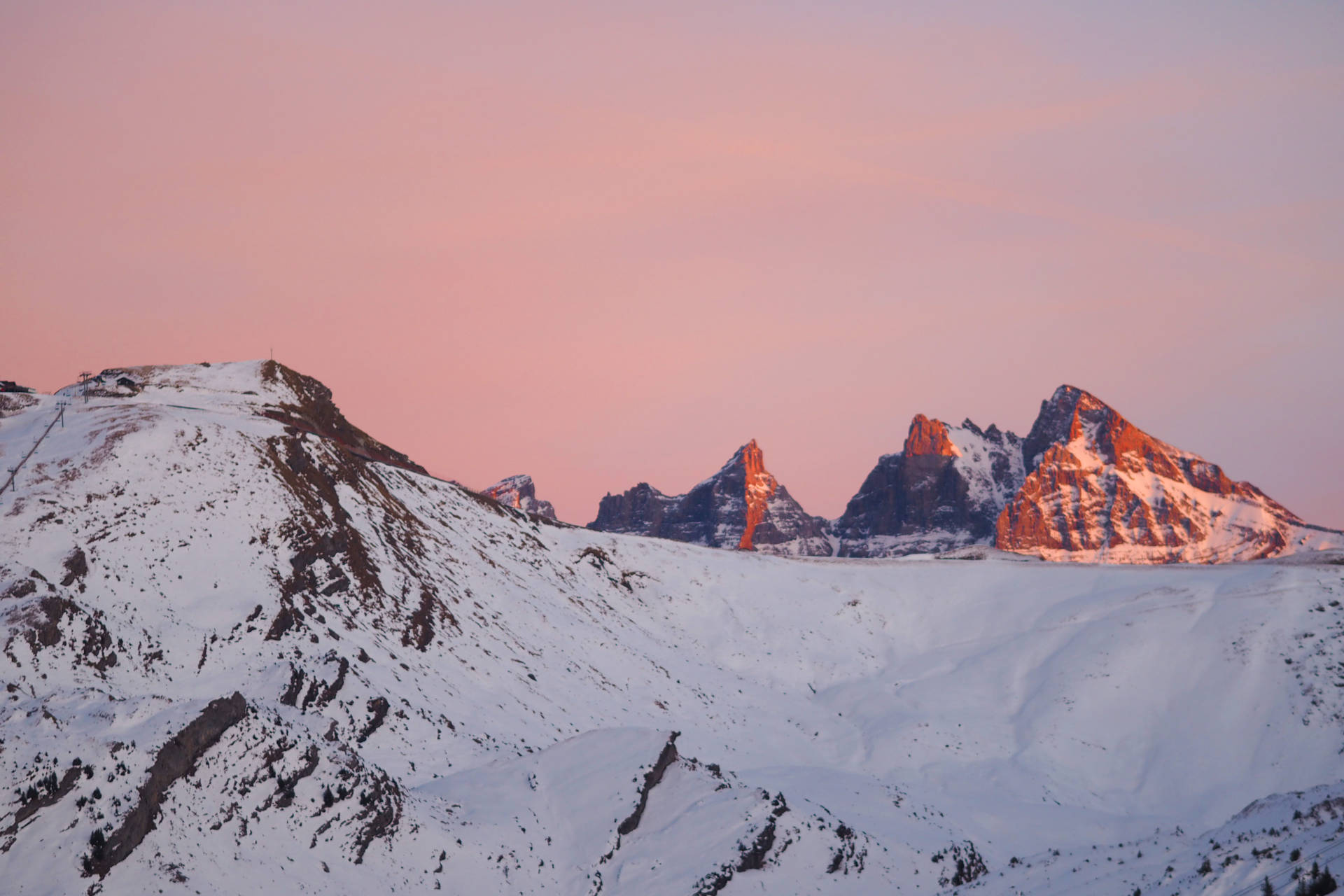 I also wanted to offer some information on our resort too, as I cannot wait to return. We stayed with TGski in Chalet Les Pierys. The Chalet has 7 rooms, sleeping 14 people, with a hot-tub, beautiful rooms and an in house team and chef. You have drinks brought to your room each morning to wake you and the chef preparing two meals per day. And Dan, the executive chef in the Chalet creates Michelin star quality food – it was absolutely delicious! One day we had Ox Cheek, another Monkfish and on the third we had duck, with all of the most beautiful trimmings.
If you're looking to ski in a group, this is a fantastic place to stay! Apparently ten people minimum can stay here, and it will cost you around £1k+ per person. For that you pay for your room, two meals and snacks, lifts to and from the slopes as well as having your ski boots fitted inside the Chalet. You need to pay for your own ski hire and slope passes, but you have everything catered for you inside your abode or the week!
Definitely worth looking at!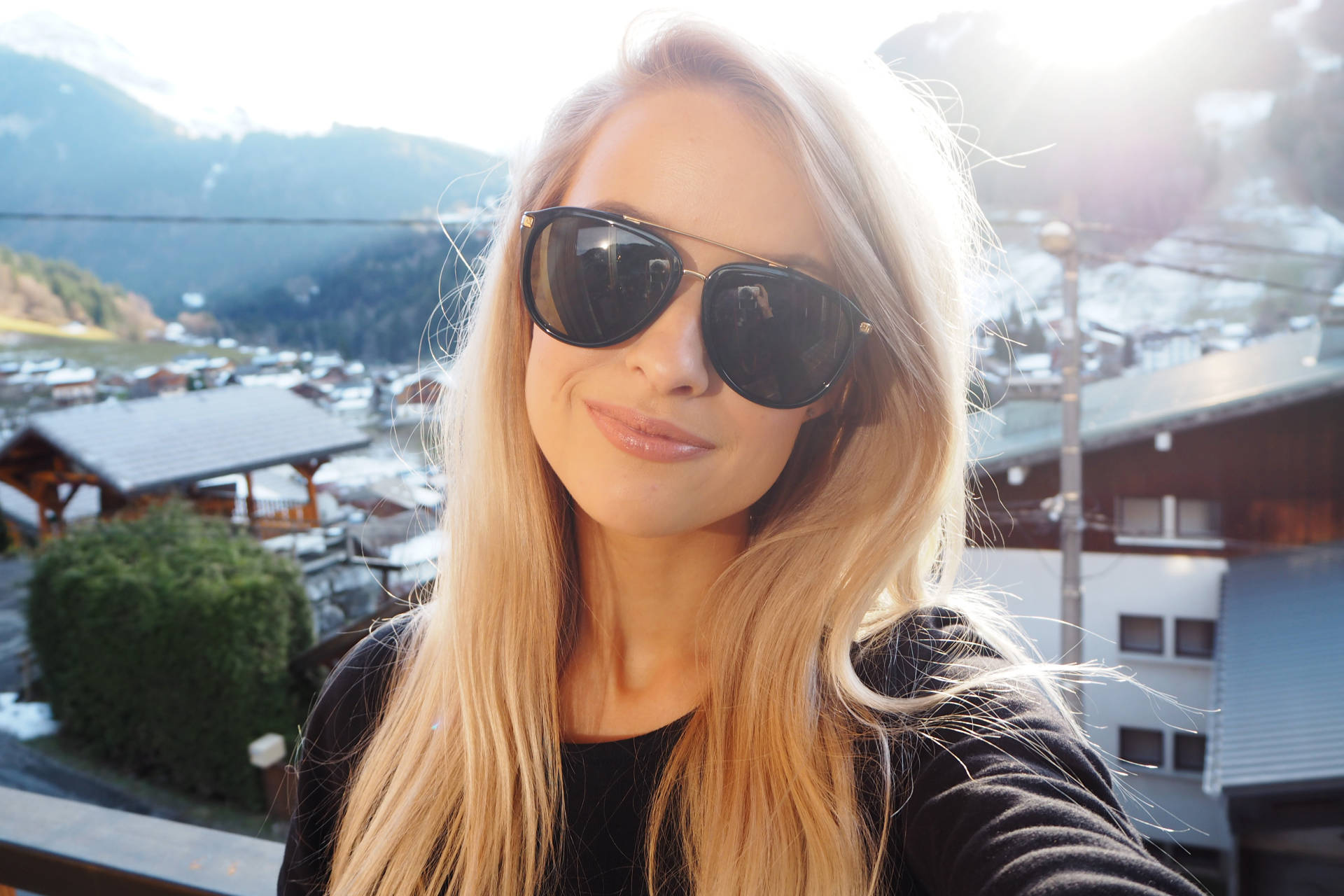 If you have any questions about the resort, or the clothing, or what you think you should pack, please do comment down below and I'll get back to you about it! Most of all, have the best time on your next trip to the snow!
Sign up here for a weekly catch up of everything Inthefrow