West Village, NYC
The Suede Biker Jacket
I have been mentioning my love for the suede biker now for easily two months. In my Youtube favourites videos, Autumn fashion essentials, on my snapchat, on my Instagram. Pretty much everywhere that I can mention how much I adore this jacket for the season. It is versatile, stylish and takes your outfit from boring to completely thought out.
I currently own three suede jackets. The one in the photographs is a Burberry purchase. I was shopping at Cheshire Oaks and stumbled into the Burberry store and found this gem, and I'm pretty sure it was half price. My mum almost pushed me to the counter to buy it. Yet Im glad she did, as I have loved it to pieces ever since.
But I also own a tanned suede biker, and the style, fit and shade of the suede makes me all kinds of happy. In the brown tan, the style is even more Autumnal and can be paired with so many alternative accessories, hats, scarves and gloves, in a variety of colours! But I think that whatever shade of suede jacket, real or faux, it is this style of jacket that you might be looking for, for the season!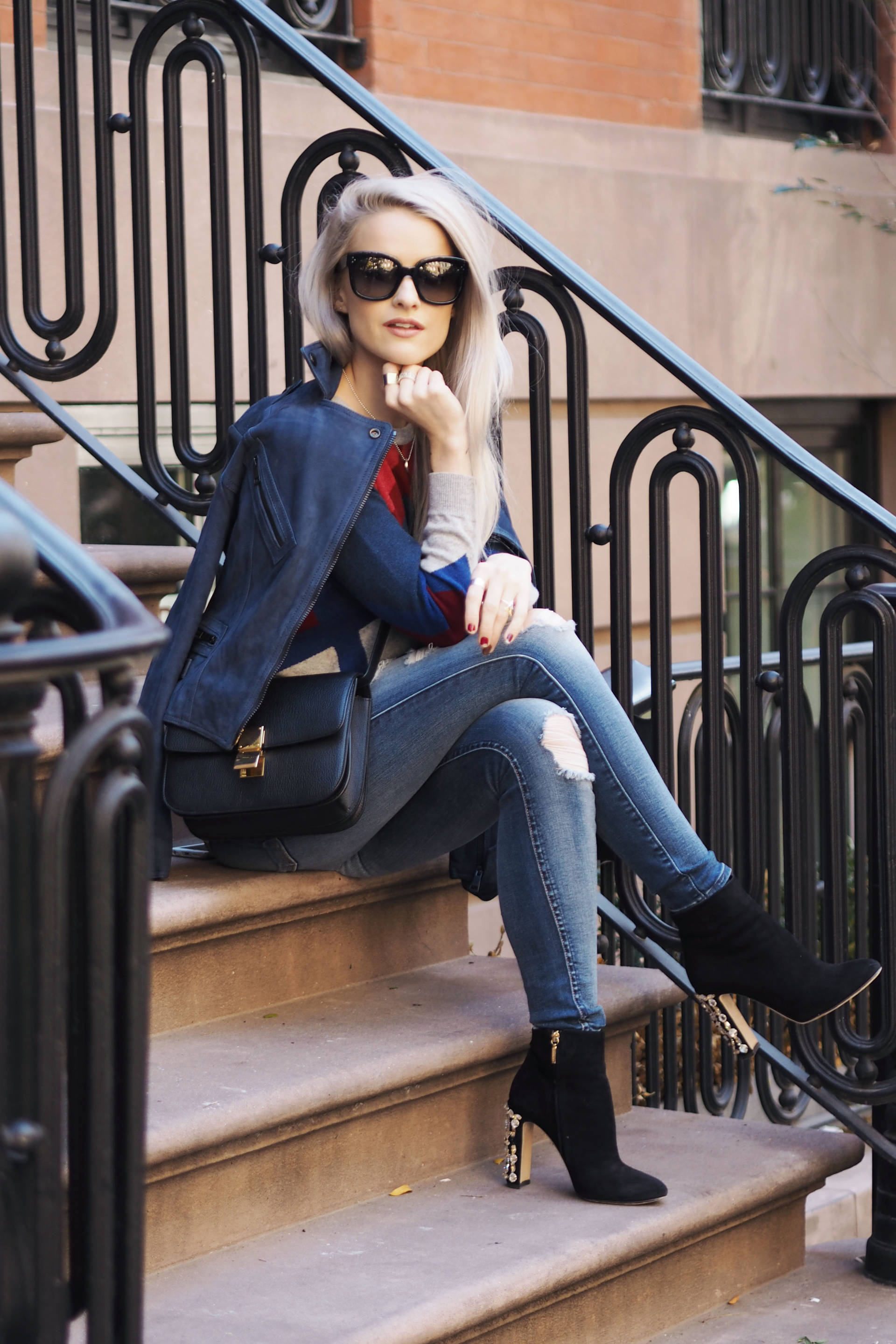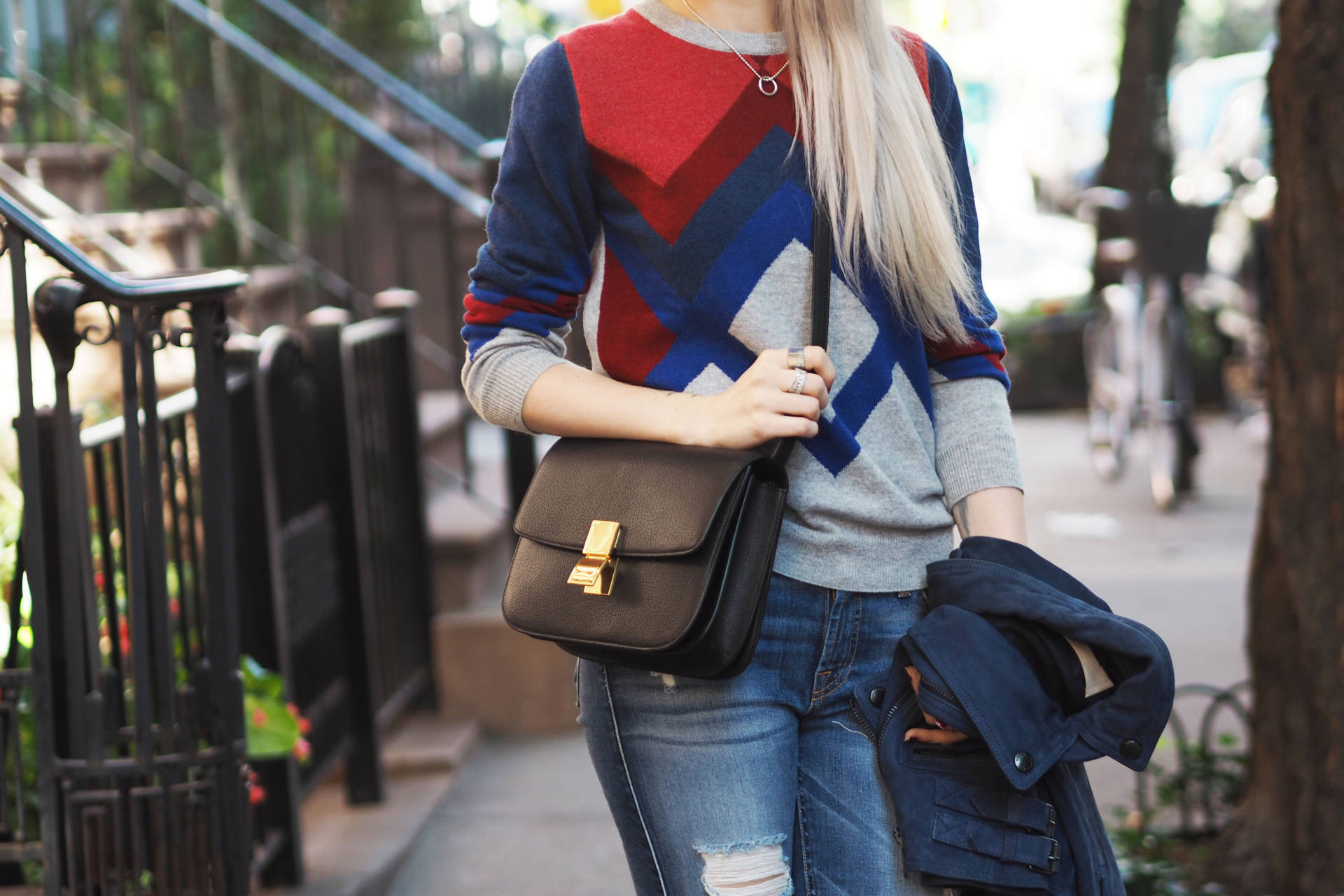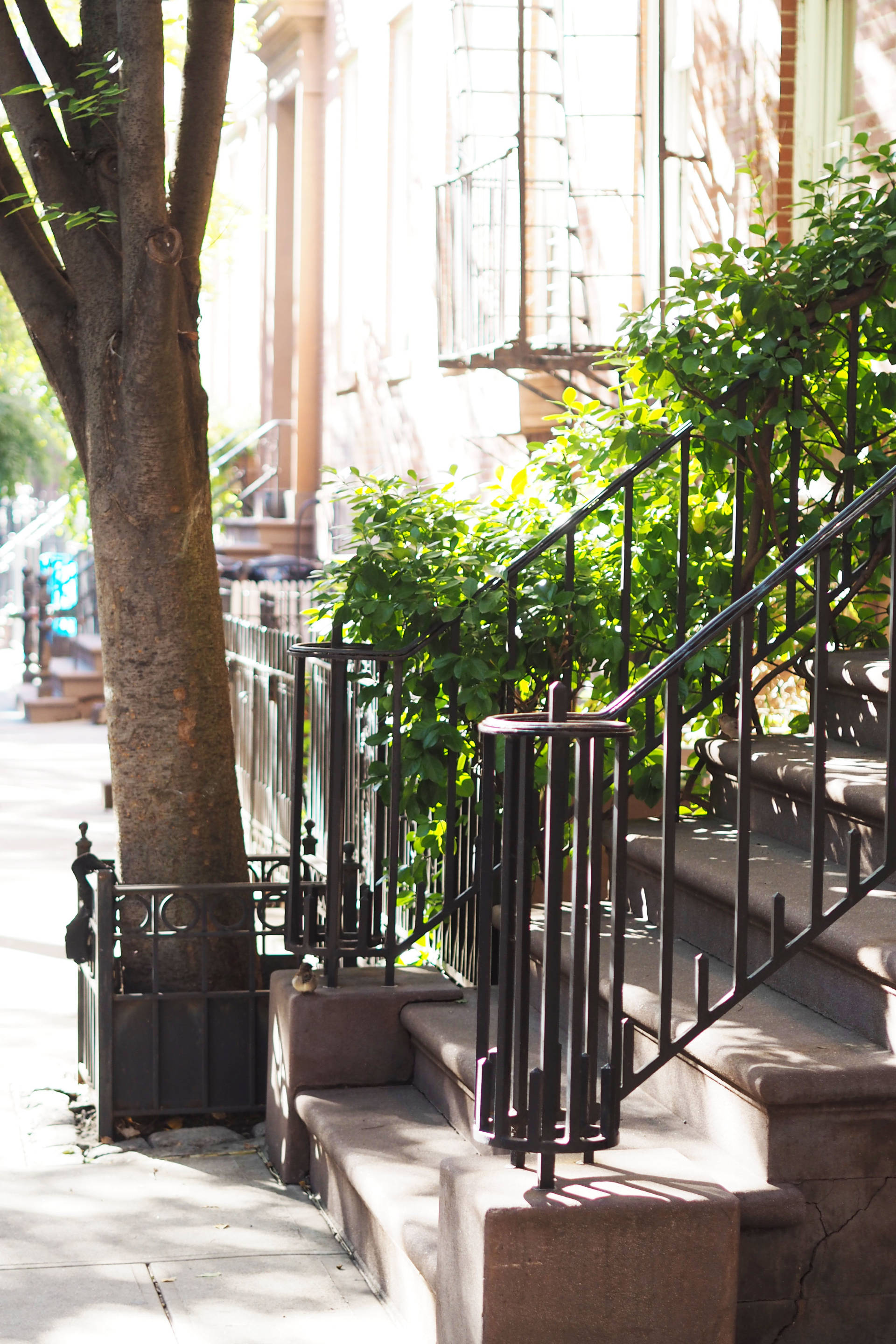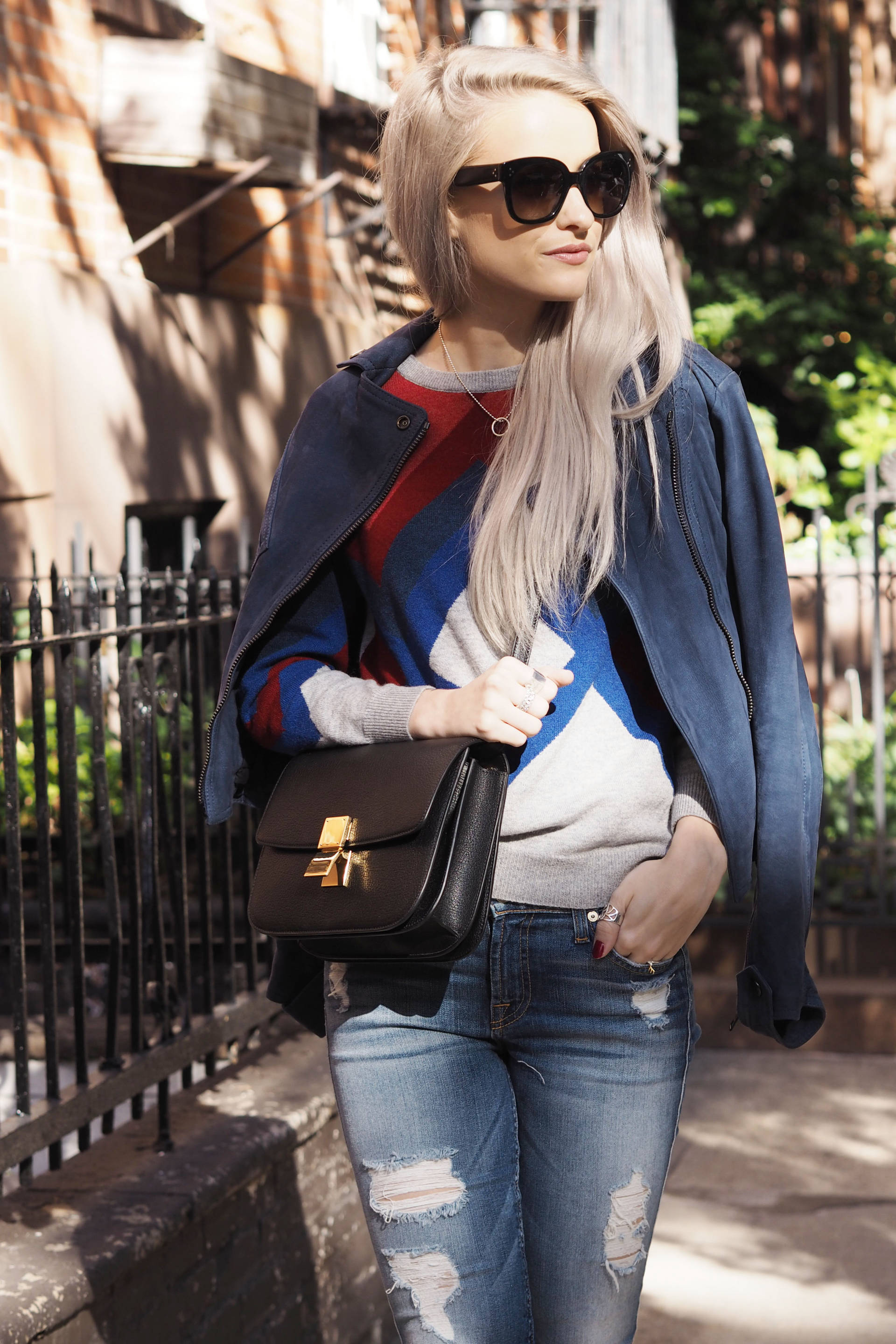 This season, the high street as well as the premium stores, have all really embraced suede textures and the edgy biker style. And so finding some great alternatives from all of our favourites stores, was not all that difficult. Below, make sure that you have ad blockers turned off, so you can see all of the suede jacket alternatives I have pulled together. Some from the high street, others from the premium stores, and yet there is such a great blend of prices and names here. I hope you find one that you really love!
Throw it on with your favourite jeans, jeggings, midi dress, maxi dress, jumpsuit, evening dress or shorts. For that matter, you'll probably find you won't be taking your jacket off any time soon!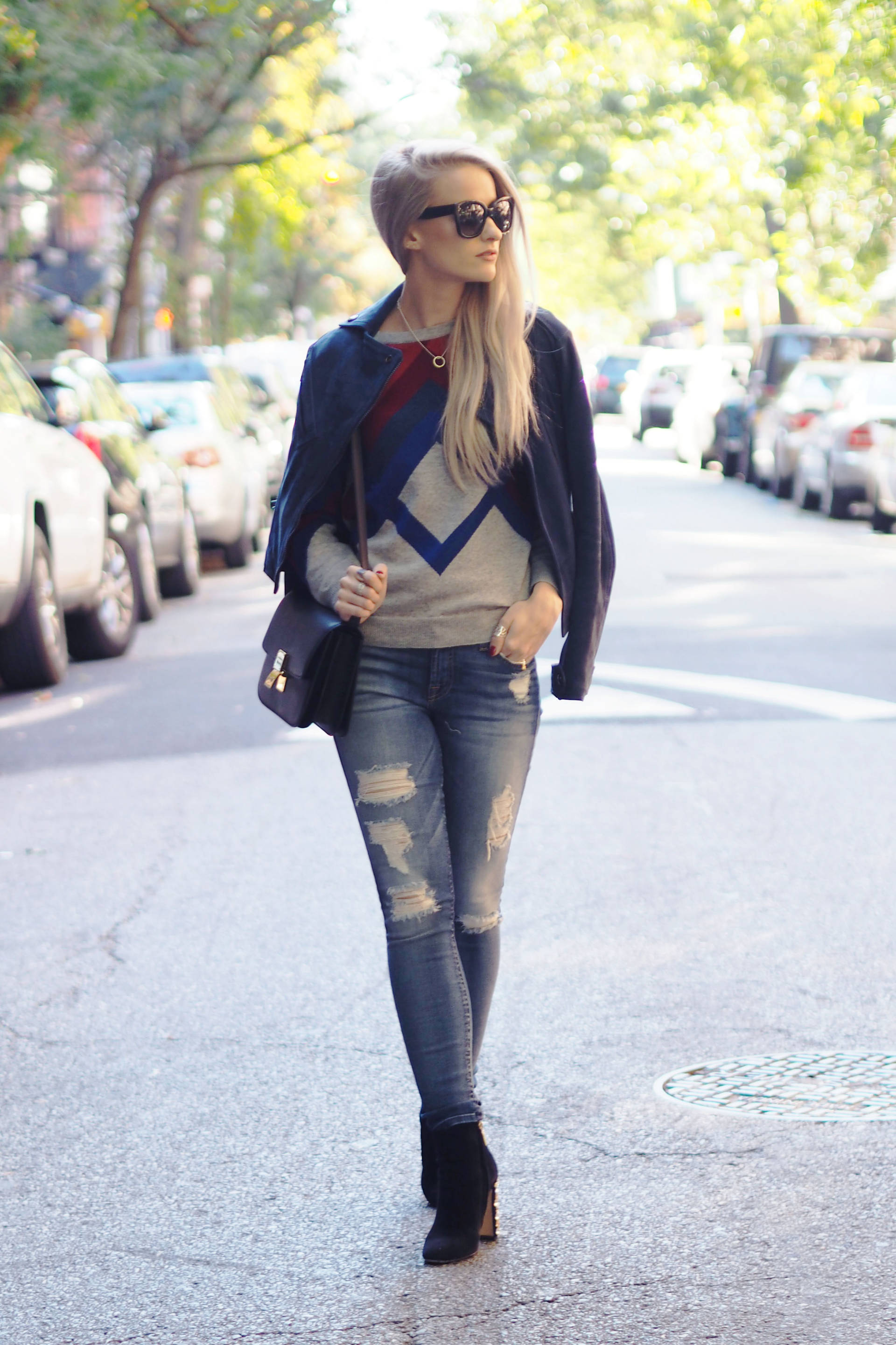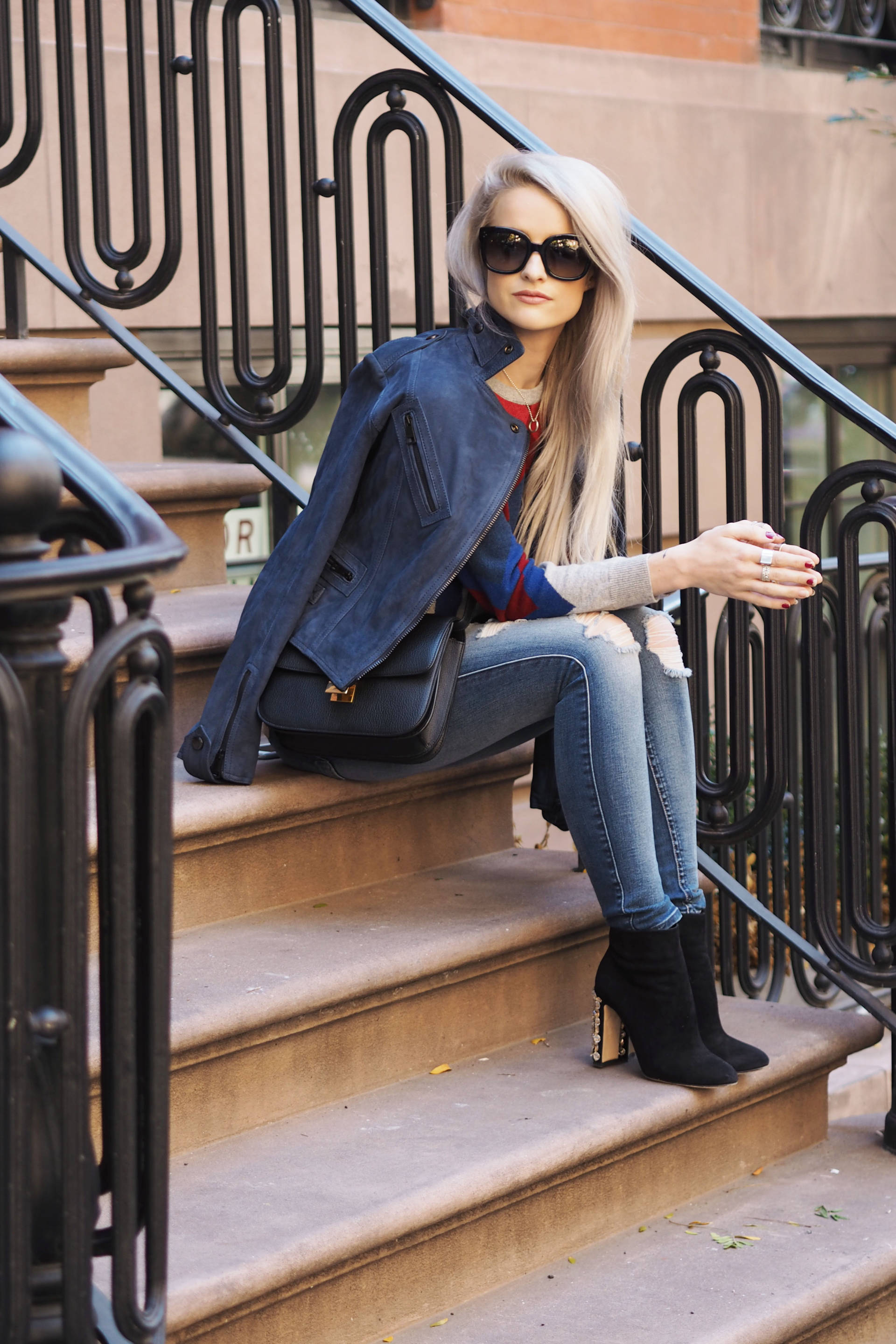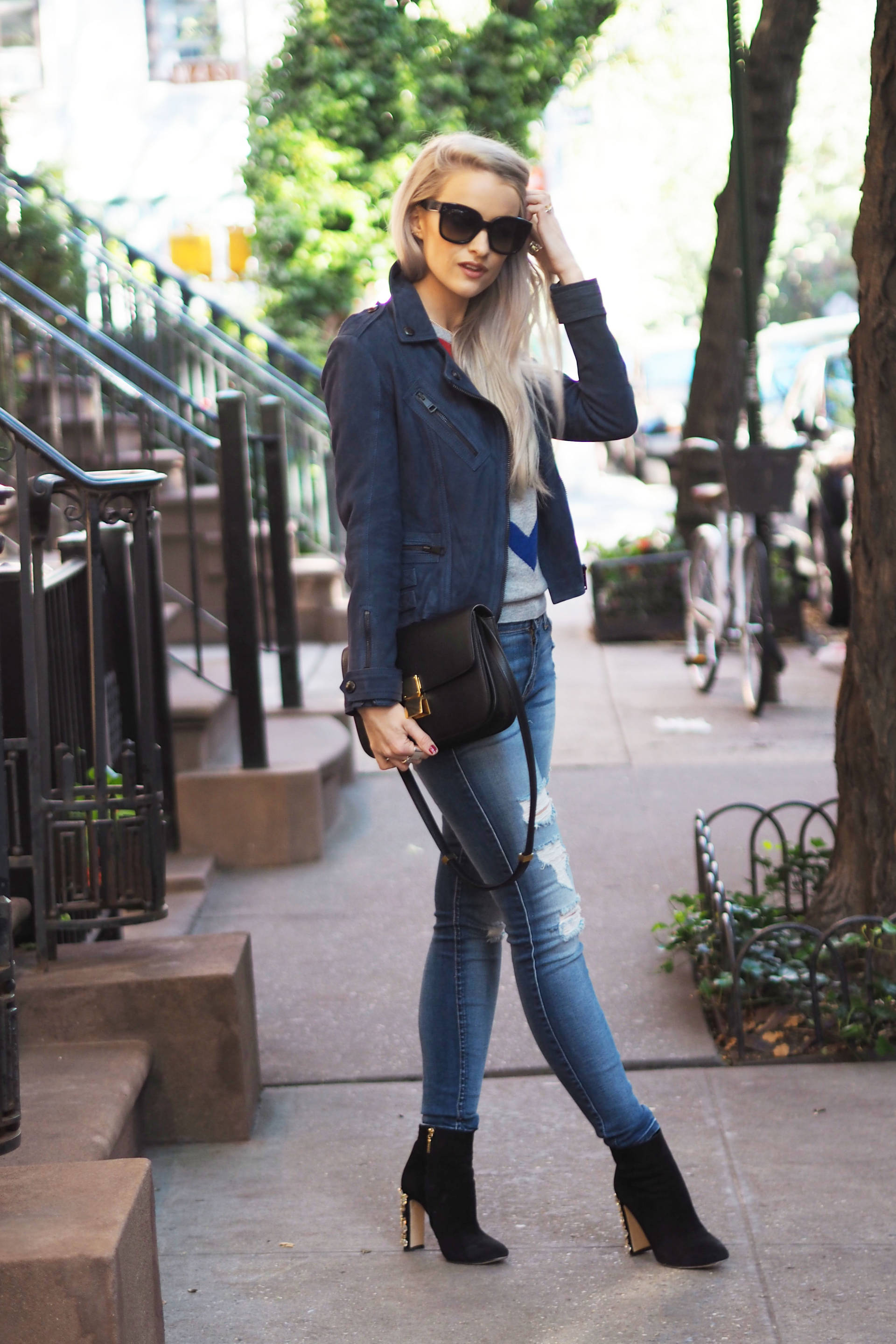 Sign up here for a weekly catch up of everything Inthefrow