The Nars Pop Up, Soho, London
A Meet Up With 30 Followers
Last week, the 5th of November, marks the date of a very new experience for me. Growing my blog and social channels over the last 3 years has meant that I have gained a following of girls and guys who have interests and dreams almost identical to mine. The only difficulty with this whole internet game, is that the majority of the time, it is a very one sided relationship. My followers can see a large quantity of my life, whilst I can see their thumbnail and name, at the very most.
Therefore, when I was given the opportunity to host my own meet up, with Nars Cosmetics, it was a dream come true. Not only would I get to work with one of my favourite, innovative and creative premium beauty brands, but I would get the chance to meet a few of my followers, readers, watchers or subscribers. Ladies or gents who enjoy what I write, film and photograph.
And that was an opportunity too good to miss!
To keep the gathering small and friendly, the first 30 ladies or gents to apply for a place at the meet up were given a place. Which meant that I could meet all thirty of my loyalest readers (nearby to London) and have the chance to interact with them one to one!
The event was hosted within the Nars Pop Up store in Soho. A lovely studio space that was set up for the Nars X Steven Klein collaboration launch, on the 1st of November. If you haven't heard about Nars's recent artist collaboration with Steven Klein, have a peek at my beauty post about the Colour Collection. I still swoon over how pigmented the eyeshadows are!
The whole store was decorated in imagery and artwork for the collaboration, with a typical, cool Nars vibe and the newest Nars X Steven Klein products and gift sets displayed beautifully on pedestals. Let's just say I went a little crazy over the One Shocking Moment palette.
The Nars team had put on such a fantastic evening. Bowls of popcorn were laid out for guests, all of the products were available for purchase and cool virgin mojitos were served around the room. They had also hired a photographer, which meant that I could just enjoy my evening without carrying my camera everywhere – hence how I have these fantastic shots! There were bar staff in another room serving cocktails, there was a photobooth for lots of photo opportunities and there were Nars makeup artists on hand to help make everyone look extra beautiful!
As soon as the guests had all arrived, I headed into the main room to say a big hello and to thank everyone for coming along for my first ever meet and greet! And after this, each guest was treated to a fifteen minute Nars makeover, using products from the new Steven Klein collection. A raspberry lip, an olive smokey eye or a simple nude lip, were all chosen by the ladies that attended, and everyone got to choose how they wanted to vamp up their look for the evening. I was also treated to a full Nars makeover so I felt like I was part of the party!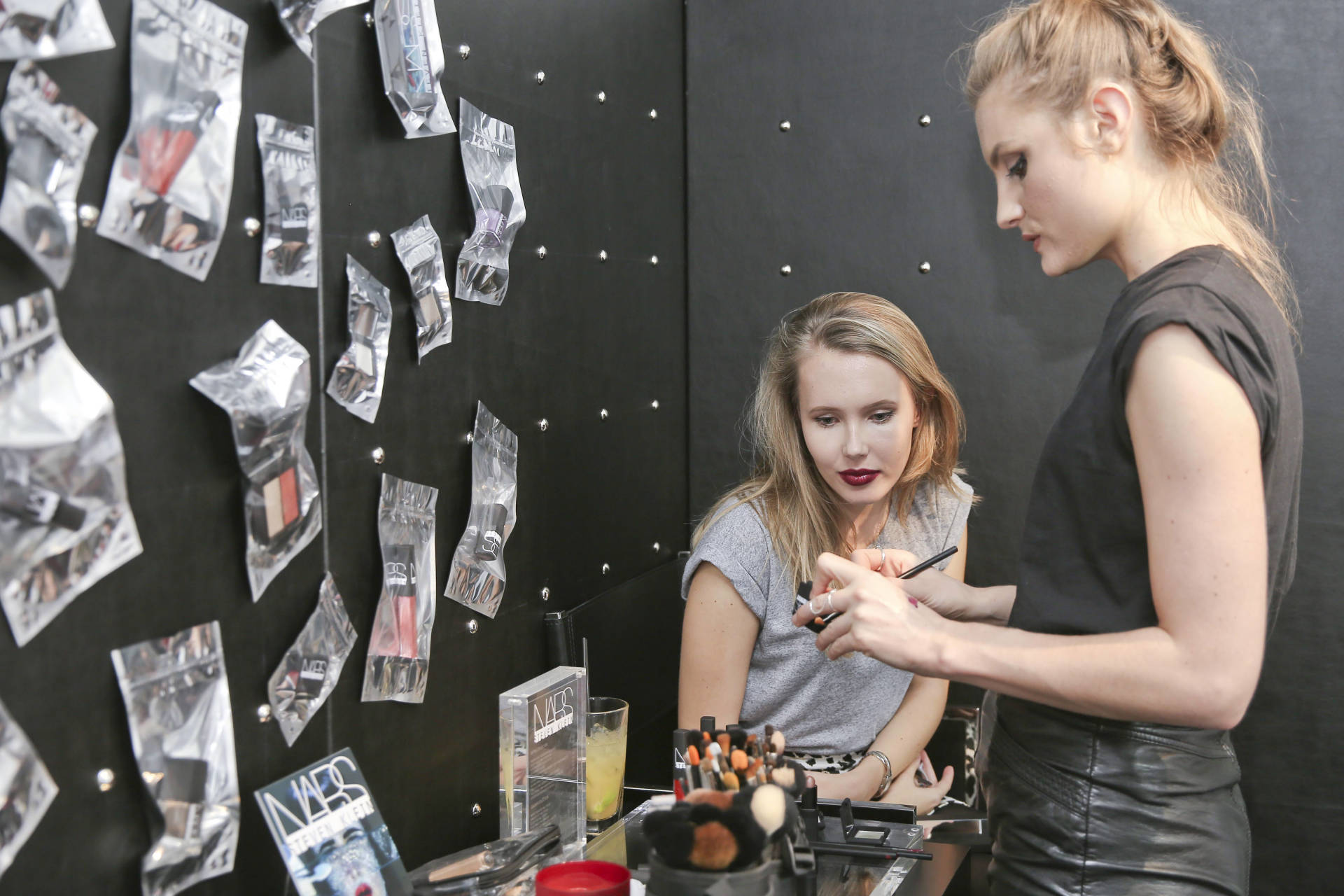 Of course, there were lots and lots of selfies, more cocktails, photobooth moments and most of the ladies left with their own Nars purchases. I'm definitely not surprised, when all of the products are so unique and stunning. I was flapping a little when I first saw them all. The large gold bullet that houses three lip pencils is such a statement product to keep on your dressing table. Whilst there are a number of palettes that are collection must haves, I mentioned the One Shocking Moment palette earlier, and the Killer Heels Mini lipstick set is just too cute to not have in your handbag at all times!
The biggest thankyou to everyone who applied to come along to the meet up, and thankyou to the thirty that came to meet me on the evening! The fact that some of you had travelled so far (shout out to Ahmet travelling from Manchester), really means the world to me, and it was just so wonderful to meet such a great bunch of people. All of you made the night so special and I wouldn't have had it any other way! Thankyou for being a part of it!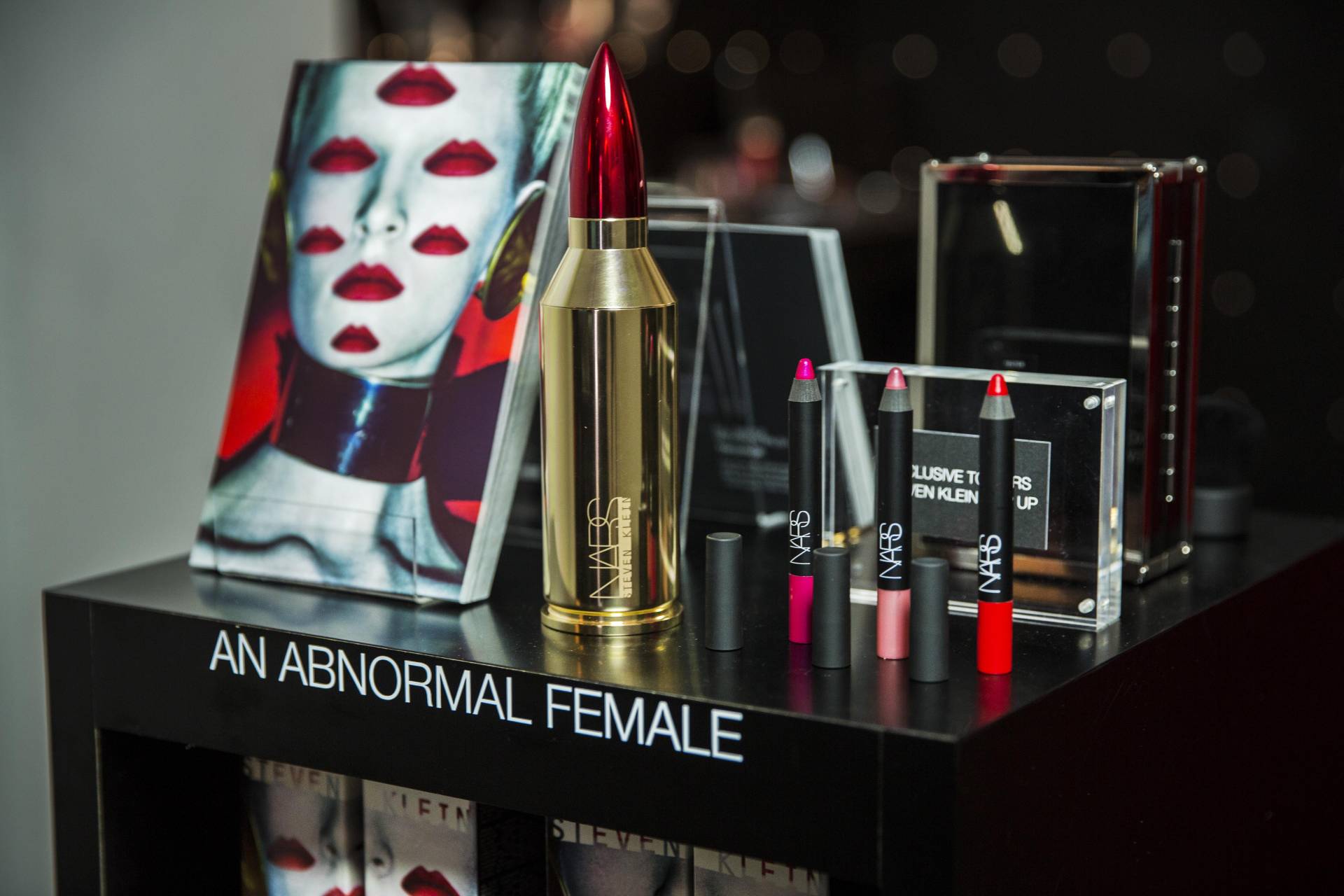 Massive thankyou to Nars for working with me on my amazing Meet Up and for making it all possible!
Sign up here for a weekly catch up of everything Inthefrow