London, UK
On the Red Carpet at the Unicef Halloween Ball
Life has thrown me some pretty amazing opportunities recently. Press trips, exciting events, new launches, and sometimes I wake up and feel like I'm living in a dreamworld. But there is never a day when I don't feel grateful. Not only for my career and my education that got me here, but for my supportive friends, incredible parents and the roof over my head. I could not imagine what it would be like to have all of that ripped away from me in an instant.
And yet, there are people in the world who are torn from families, pushed out of their homes and living in conditions that are unimaginable, when we're lying in our Egyptian cotton sheets wearing Victoria Secret Pyjamas. The world carries on turning, and more and more people become homeless, abused and left to survive in a world without safety, warmth and basic utilitarian aids. And thus, as someone who lives a contrastingly privileged life, I have decided to spend more of my time trying to help those who are desperate for help.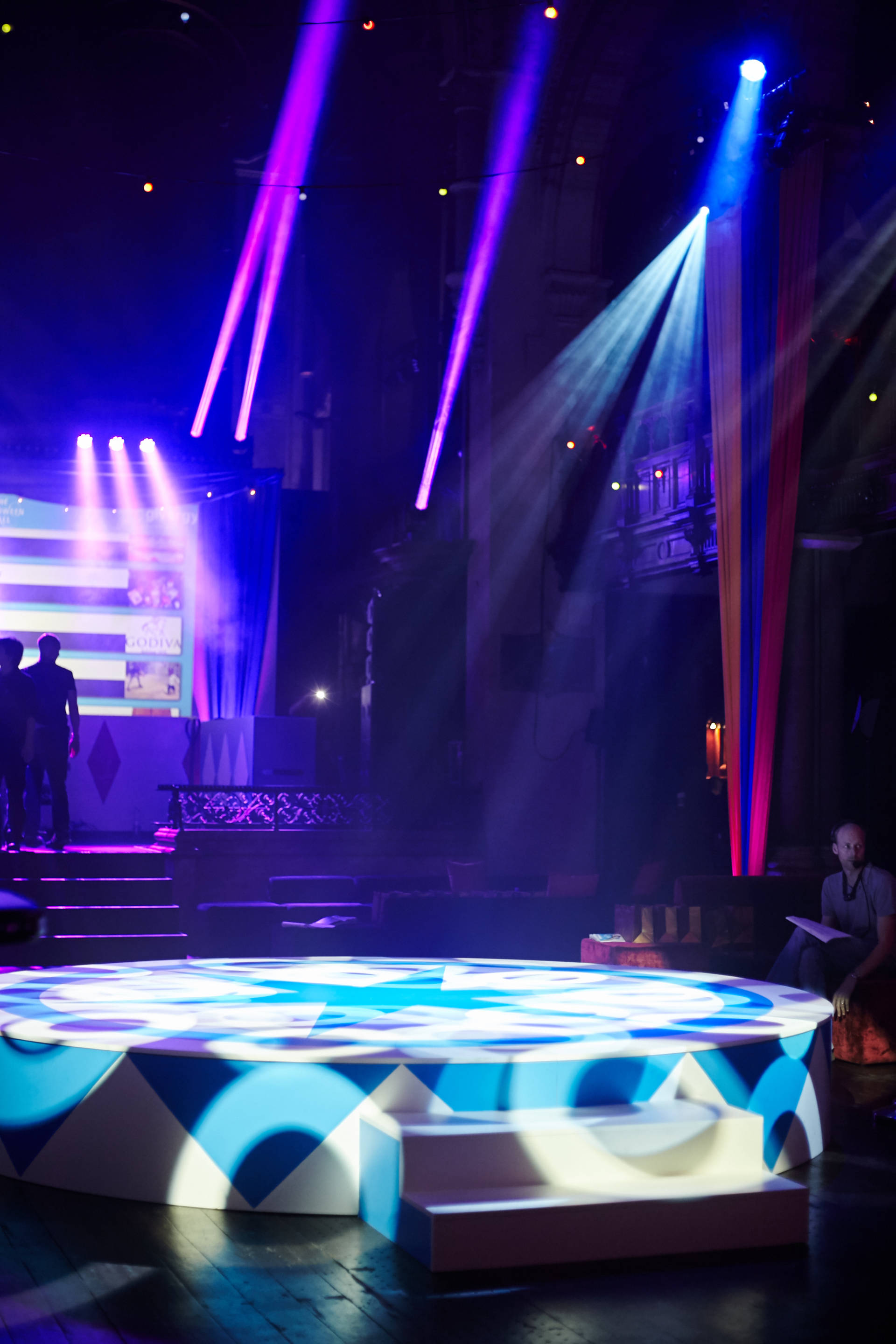 Unicef invited me to their annual Halloween Ball in London, to raise money for the Syrian Children. We have all heard about the refugee crisis, and about the millions of people fleeing their homes due to the Syrian War and inhumane conditions they were being forced to live within. In complete honesty, I do not know all of the facts about the war: how it started, why it is still continuing or how it is ever going to be brought to an end. But what I do know now, is that 11 million people have fled from their homes over the last 4 years, and 2 million Syrian Children are now living in the countries surrounding Syria, homeless, cold and hungry.
Unicef is the world's leading organisation for the rights and wellbeing of children. With their partners, they work in 190 countries and territories to reach the most vulnerable and excluded children, to protect them from danger and build a safer world for their future. In order to do so, they rely on donations and raising funds from individuals, organisations and companies. And thus the Halloween Ball is their annual event, to bring individuals together to raise money for an extremely desperate cause.
Of course we cannot help by just sitting around and being quietly upset about the crisis happening elsewhere. And this is why Unicef throws the Ball each year, to bring people together who may be able to help in some way or form. And although the party may be enjoyable, everyone knows that they are attending for one important reason. Celebrities, organisations, individuals who have come together to help raise money for a worthwhile cause. And that is why I was there.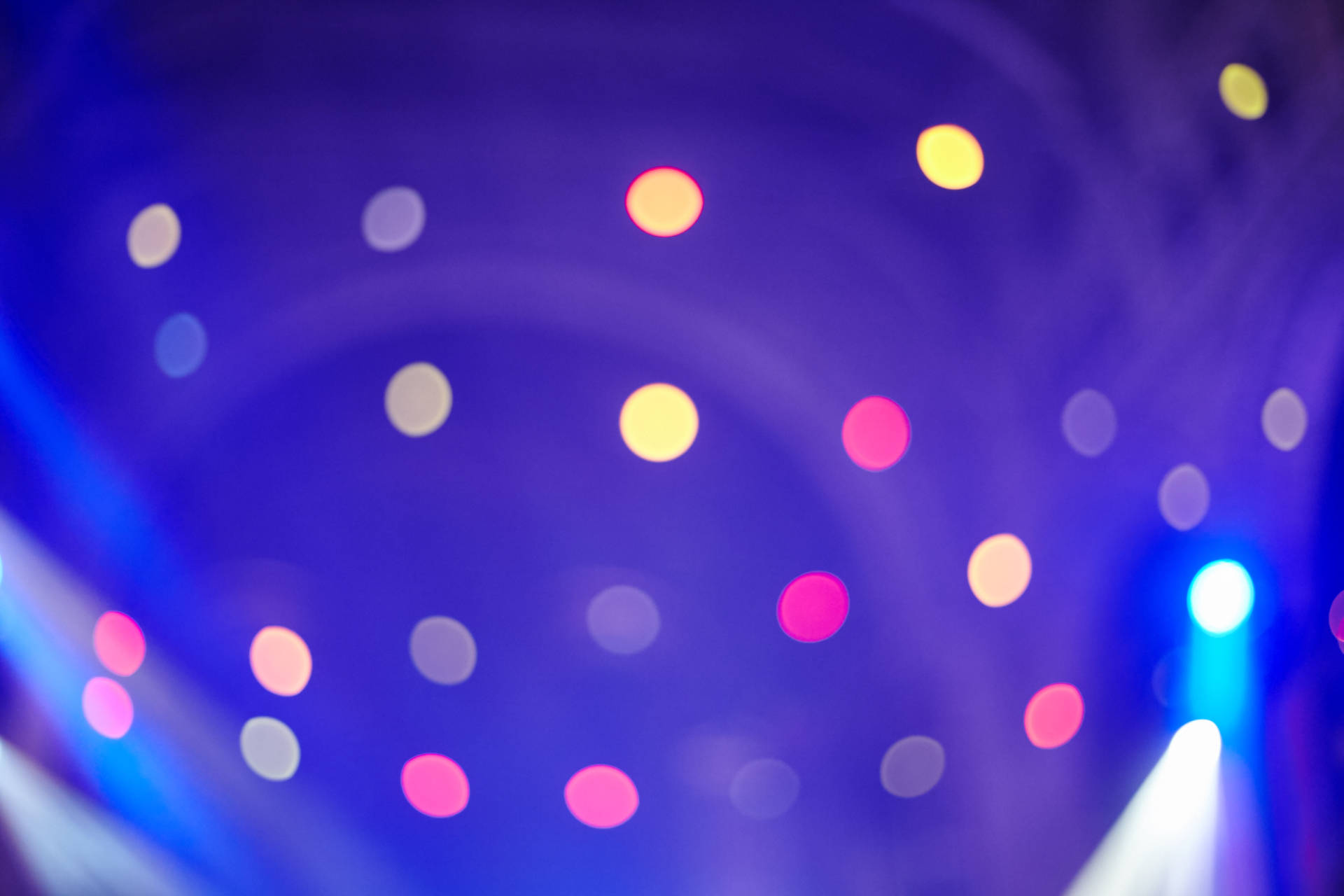 The night was Circus themed, with invites suggesting guests arrive in circus appropriate clothing. And it was hilarious to see so many taking part and dressing in the best costumes they could find. There were strong men with weights, clowns on stilts, Hugh Grant dressed in a lion onesie and creepy gymnasts, amongst so many fantastic costumes. Taking places within One Mayfair, the room was a huge theatre, dressed in Halloween decorations and circus lights and it was clear how much effort had been put into making this a night to remember.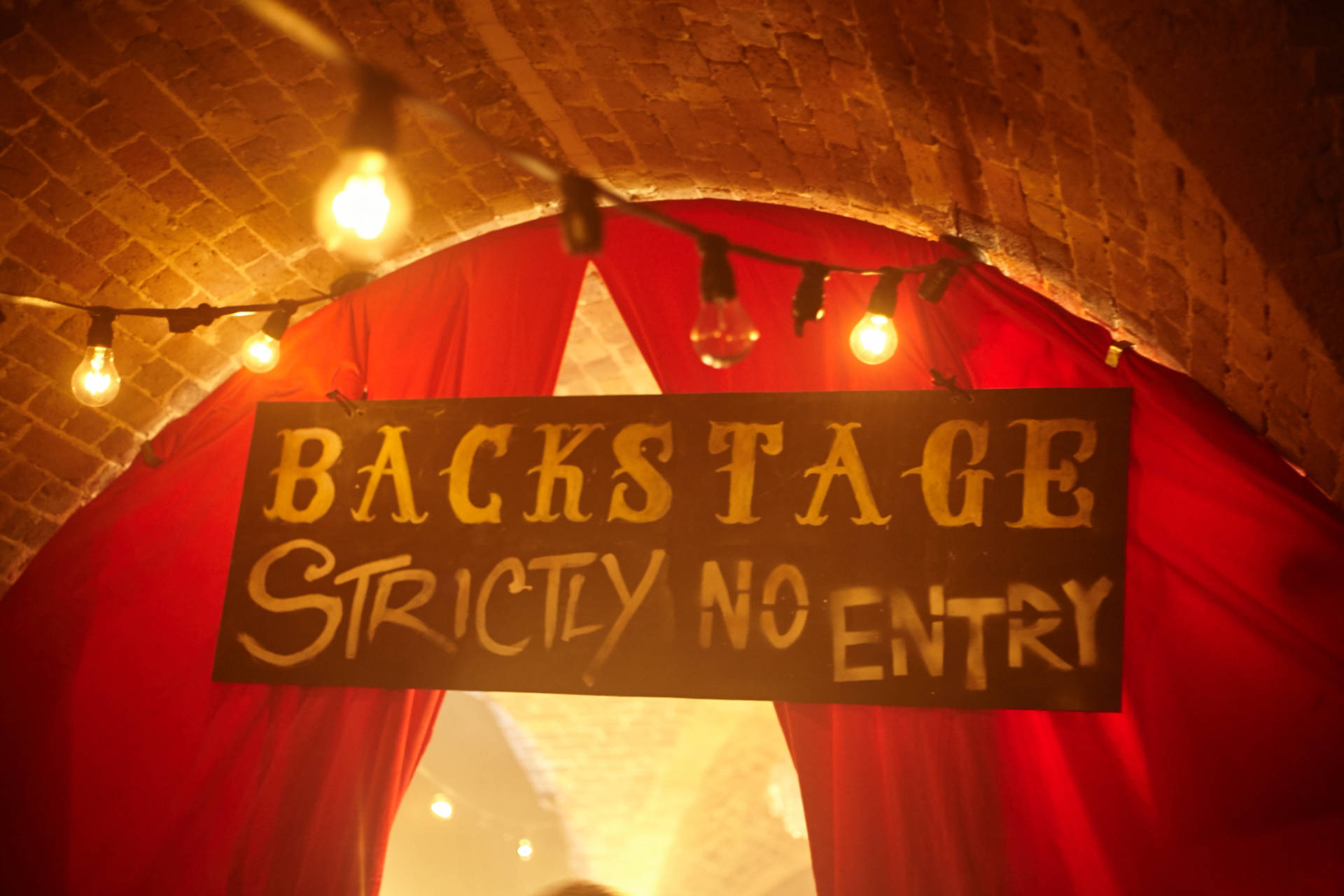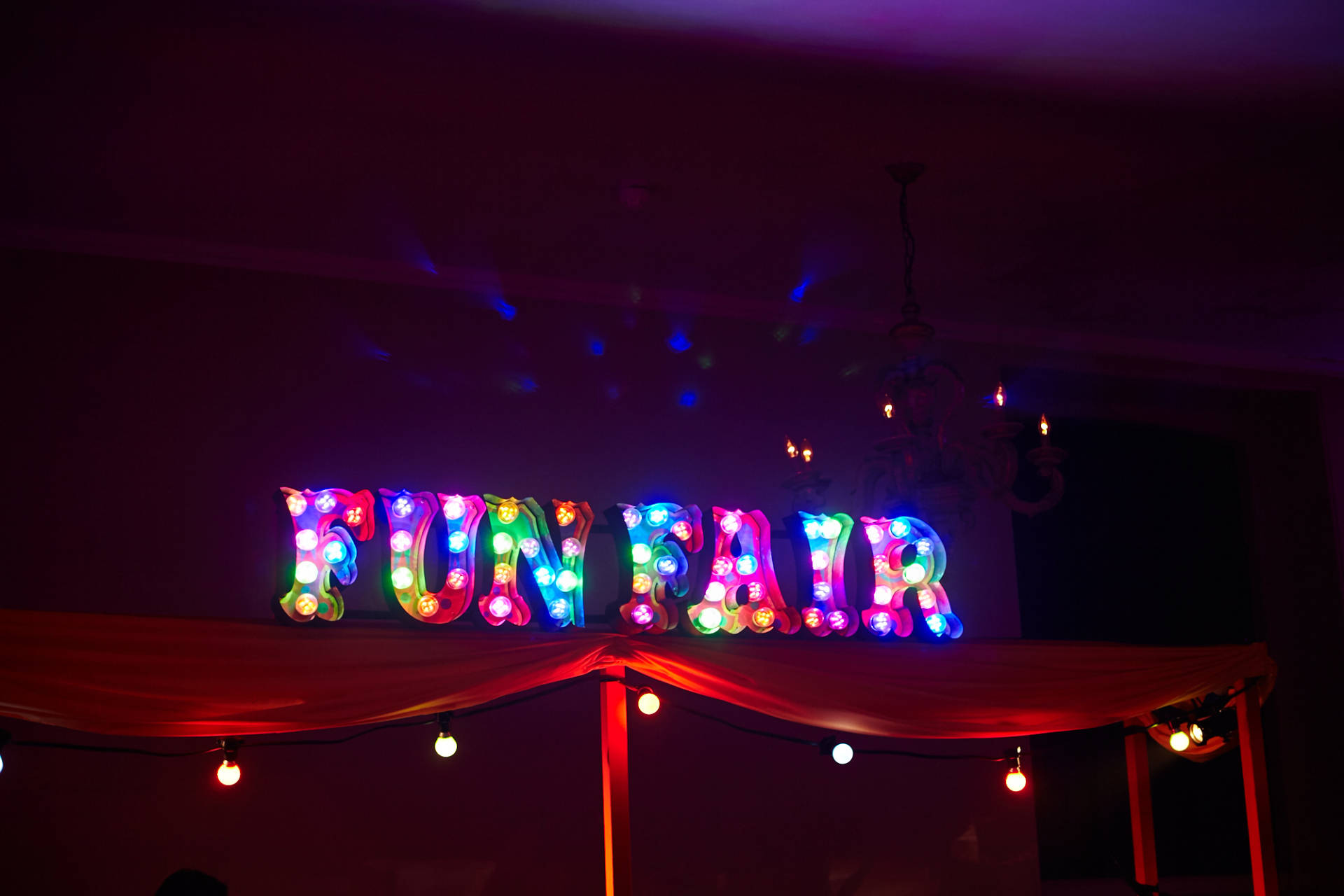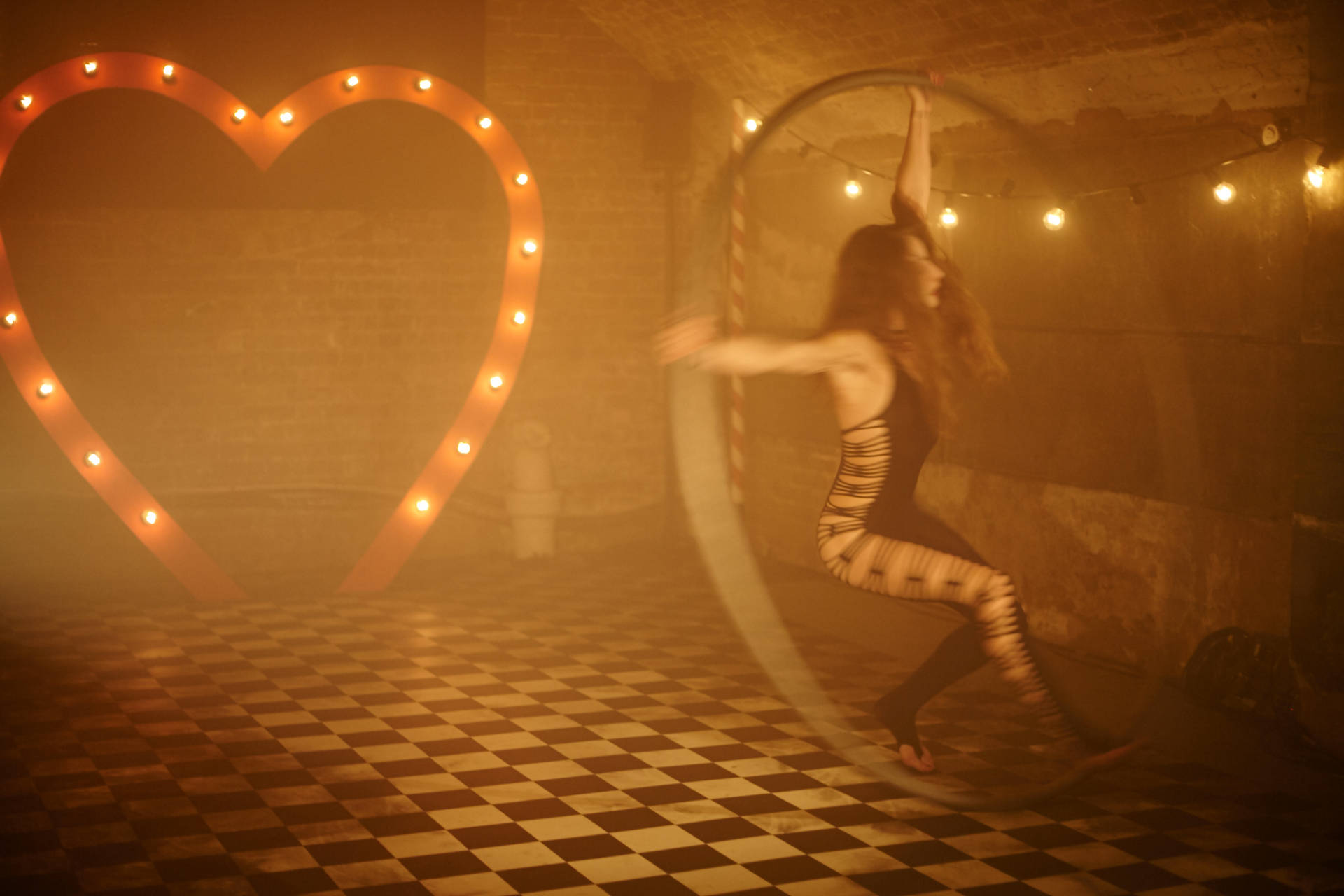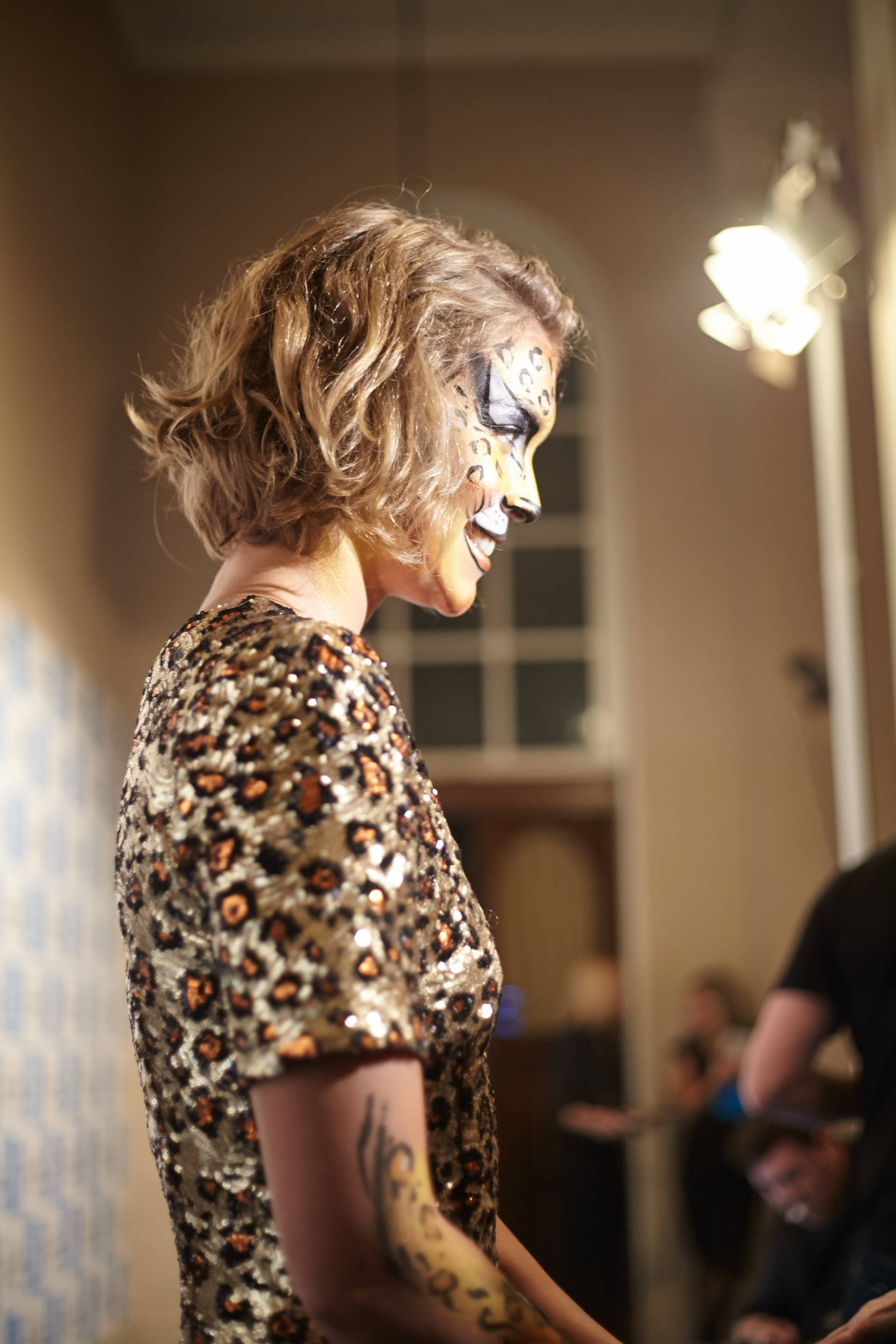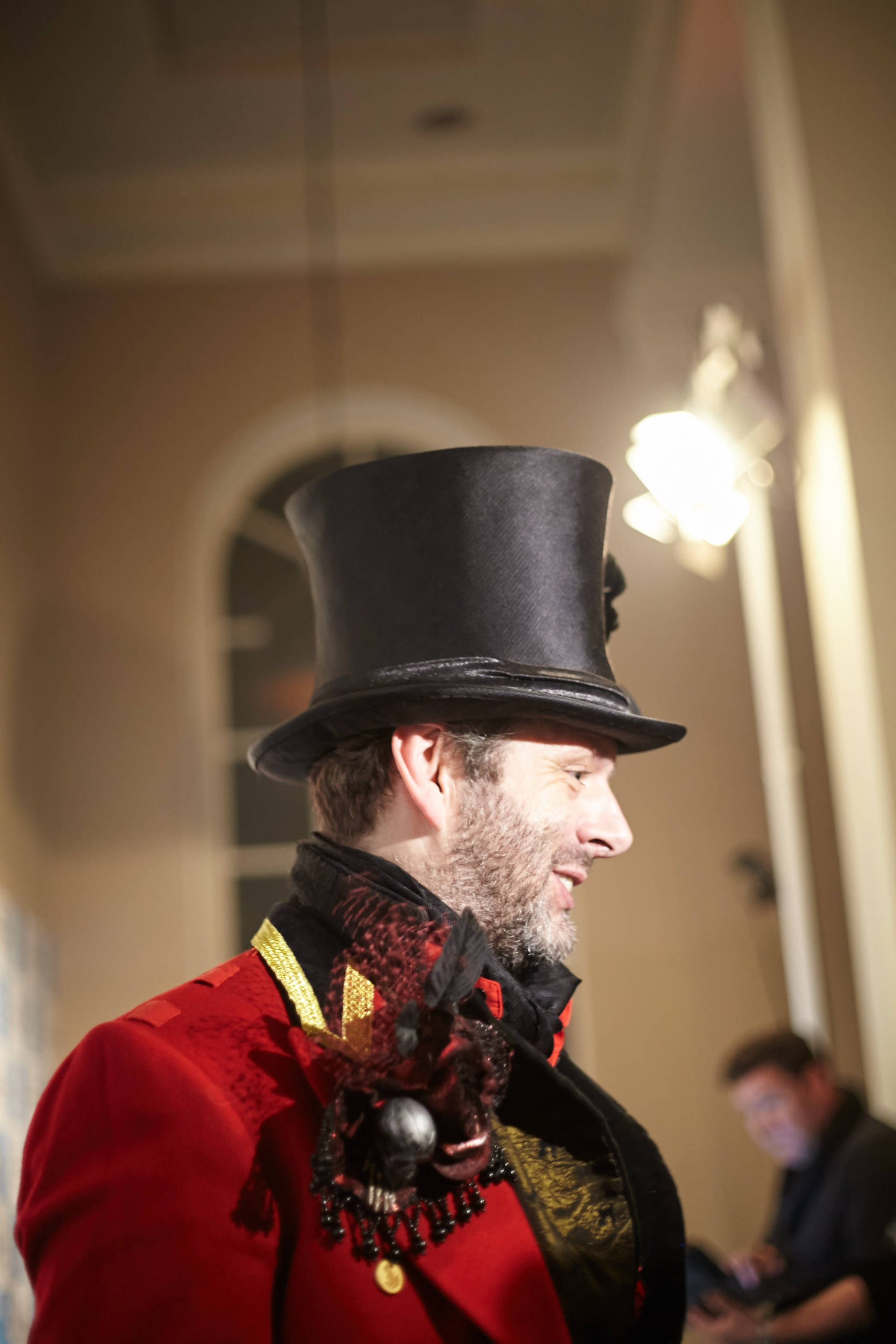 Arizona Muse looked beautiful, in a tiger print French Connection dress and Stuart Weissman boots, with the best Tiger face paint I've ever seen. She mentioned it only took 40 minutes to put together and the dress she bought on a whim in the hopes she'd have somewhere appropriate to wear it to. And I was absolutely lusting after her cute, curly bob.
Michael Sheen is an ambassador for Unicef and has spent years working with the charity and visiting the regions in need. He arrived in a Circus Ringmaster costume with all of the trims, and whilst he was looking forward to the event, he knew just how important it was for the cause. He spoke of Unicef's work for the Syrian Children and just how much he wanted to make a difference for the 2 Million children currently in need of help.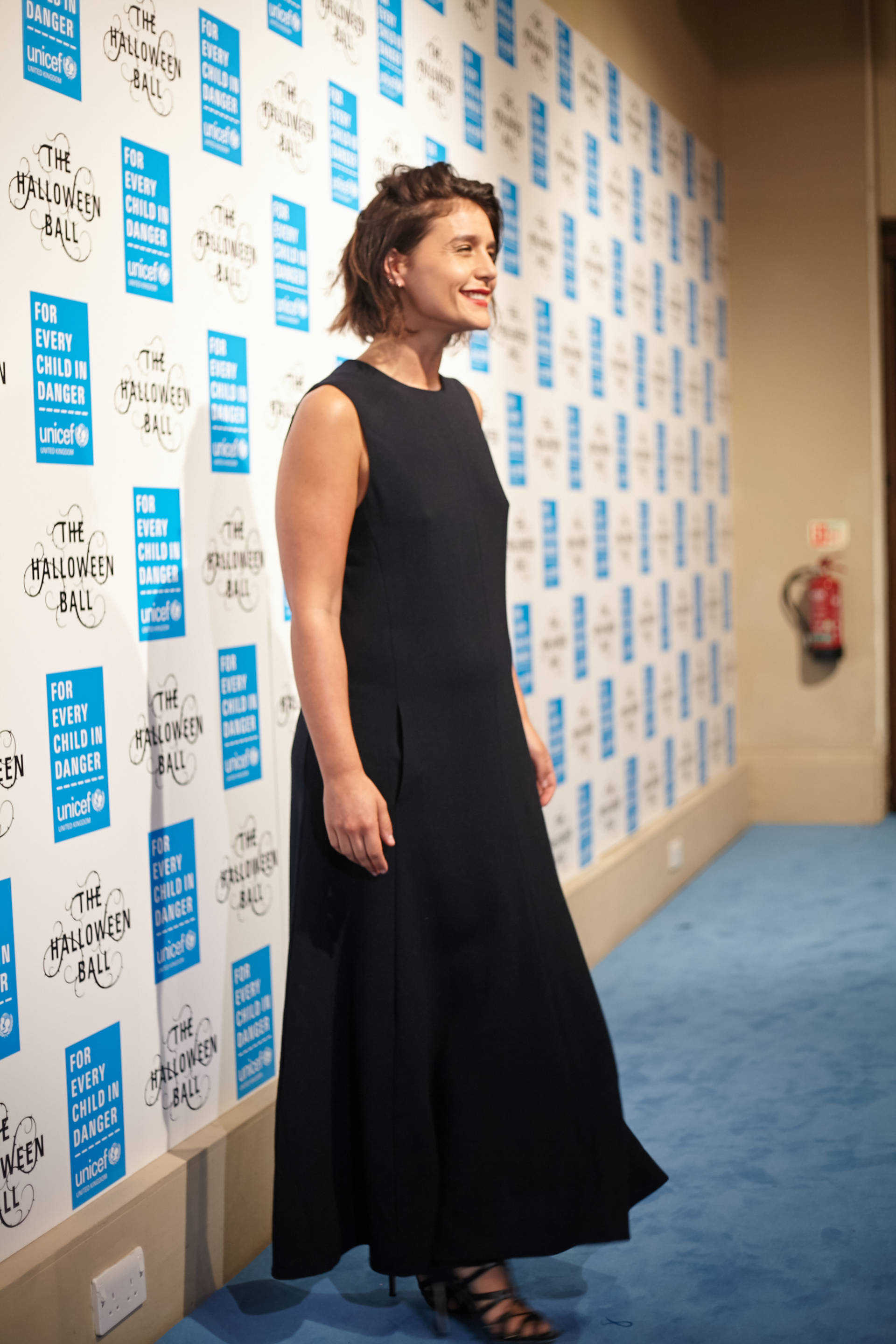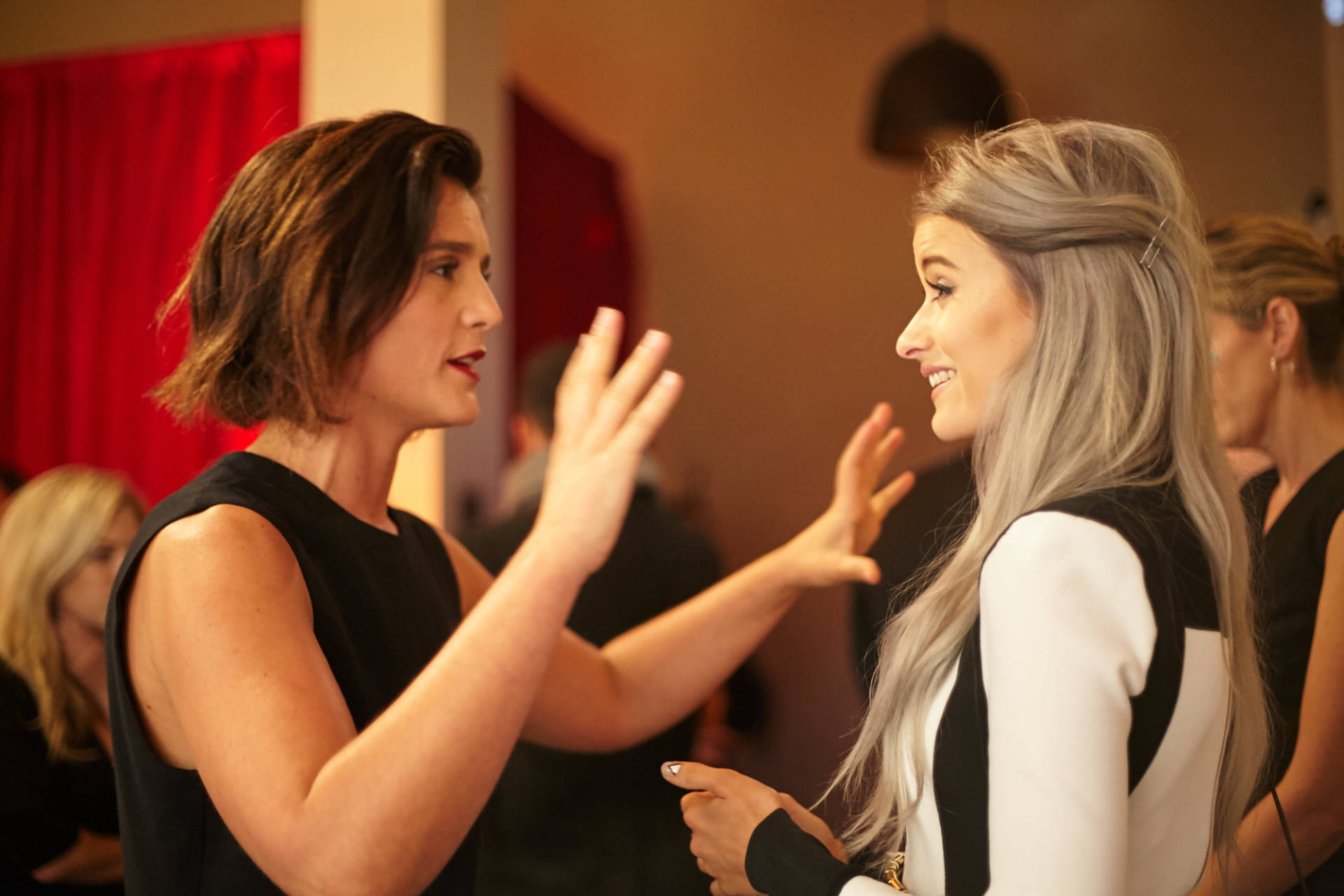 I also spoke with Jessie Ware, who wore a dress from Matches Raey label and black Louboutin heels. She too is an ambassador for Unicef, having worked with the charity for a number of years and visiting some of the worst regions herself. She told me that her mum is a social worker, and if she had not become a singer that she too would have followed in her mums footsteps, and thus the work of Unicef resonates with her greatly.
Jemima Goldsmith, a long-standing Unicef UK Ambassador gave the following comment which summarises the current work of Unicef and its relation to the Halloween Ball. "We've all been shocked by the recent heart-breaking images of children's bodies washed up on beaches and children suffocating in trucks as families desperately try to seek safety in Europe. But it's not enough to be shocked, we must take action. Unicef is one of the few organisations working inside Syria as well as delivering life-saving humanitarian aid for refugee children across the region. Their work remains desperately underfunded. At the Halloween Ball tonight we're thrilled to help raise vital funds to support Unicef's work for Syrian children whose lives have been devastated by the conflict."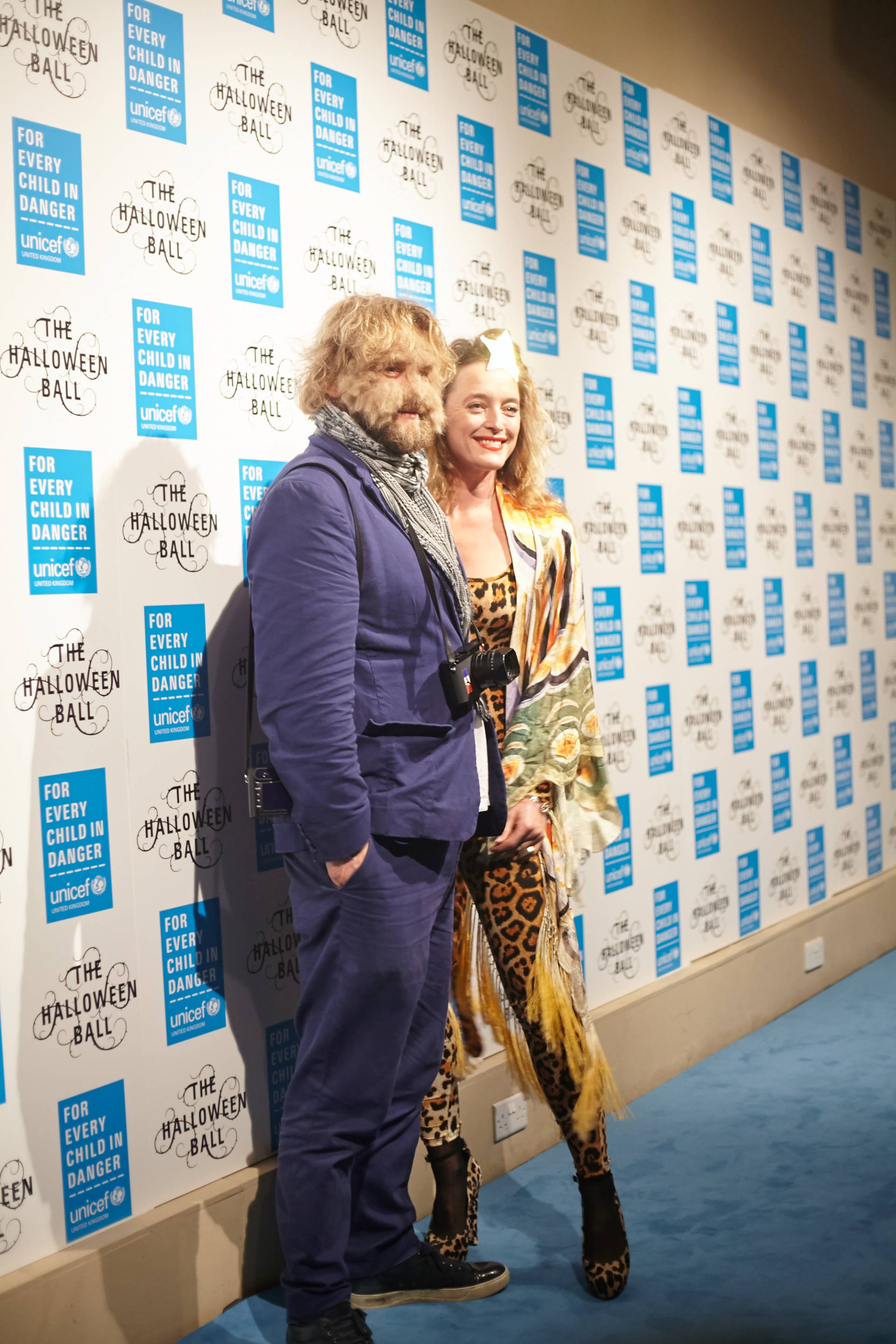 Also attending the event was Alice Temperley with her husband, who looked absolutely incredible in an animal print jumpsuit which she told me she had lying around her house in her dressing up box. Alice supports a number of Children's Charities including Unicef.
Poppy Delevingne stole the costume show in a recreation of Margot Robbie's character Harley Quinn in the soon to be released Suicide Squad.
And it was a pleasure to meet Rita Ora, wearing the famous H&M and Balmain Velvet embellished jacket with over knee boots. She had raced over to the event from Wembley Stadium where she had been performing for Kiss Fm, but still managed to look like she had spent hours on her makeup and hair for the event. We got a quick selfie before she had to perform again at the ball, and I have been lusting after the Balmain jacket ever since.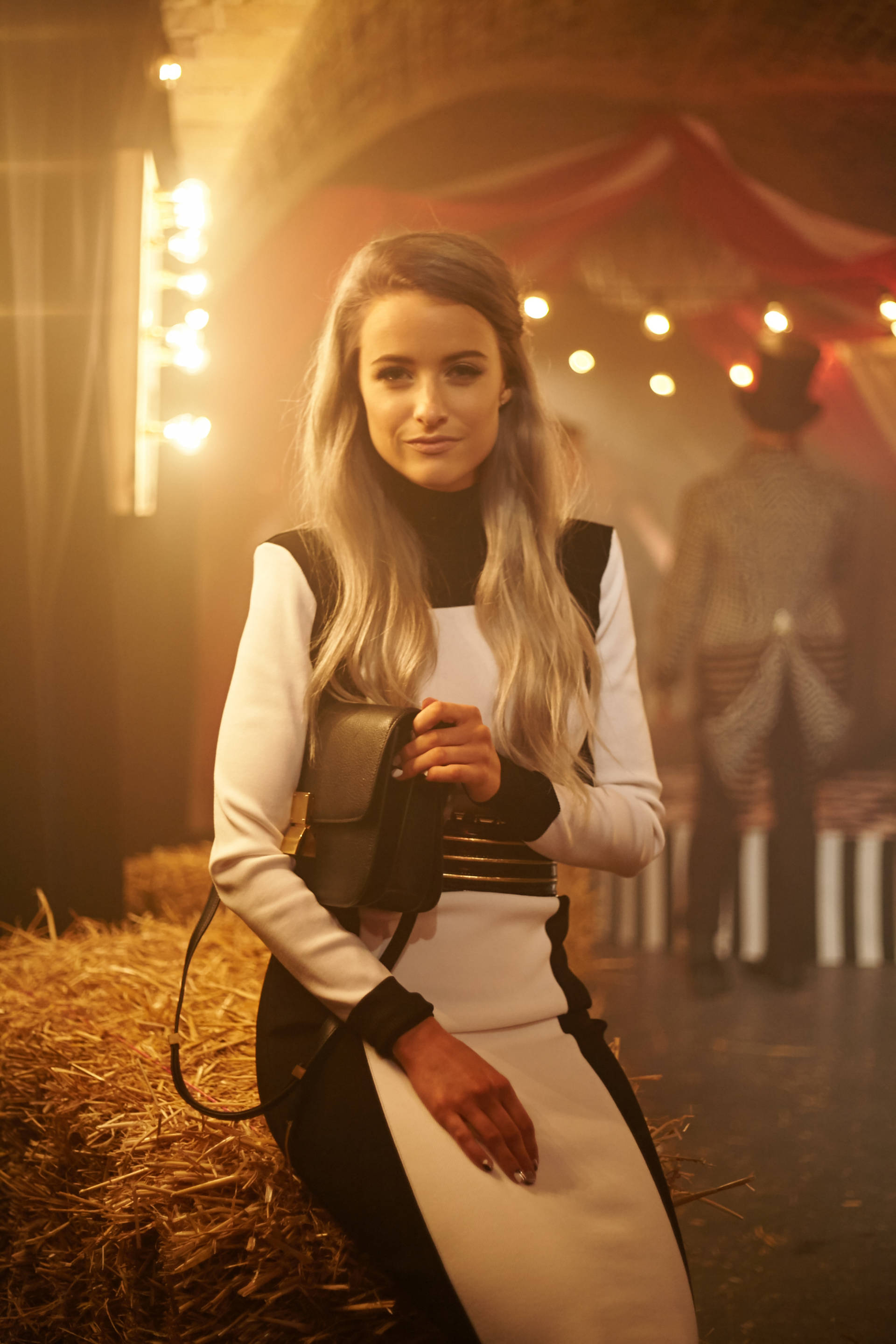 And like Rita, I too was sporting H&M and Balmain's new collection, a few weeks before its release in the UK. A fitted turtle neck with a zipped back, with the matching pencil skirt, held in the middle by the thick black and gold leather belt. I wore my simple nude Louboutin Pigalle pumps and my new Celine Box Bag.
With the support of events like the Halloween Ball, Unicef teams are able to continue to work around the clock to provide life-saving food, clean water, health care and psychosocial support to children whose lives have been devastated by the conflict.
From the 29th October, until the end of January 2016, the UK Government will match pound for pound all donations made to Unicef's work for the children of Syria. On the evening of the event, with the matching of donations from the Government, Unicef raised £1.6 million.
We are facing the greatest humanitarian crisis since World War 2. The lives of millions of Syria's children have been turned upside down. Many have lost their mum, their dad, their best friend, their home.
Right now, there are more than 2 million Syrian children who are refugees. They are in great danger of exploitation and abuse. And as winter looms, many are sleeping in the open air and at are risk from pneumonia and hypothermia.
If you can, please donate to the cause and help Unicef make a difference.
Thankyou.
Sign up here for a weekly catch up of everything Inthefrow