The Beauty Cupboard
A Full Face of Chanel
What a pleasure, to finally write up a thorough beauty blog post on one of my favourite luxury brands. I may have featured Chanel here and there over the last three years, but never have I been so excited to do so.
There's something about Chanel; the packaging, the intertwining of those two C's, the colours, the designs. And I could easily be referring to both fashion and beauty with that description. Whilst I adore Chanel jewellery, fragrance and clothing, this post is focusing on one of the best luxury beauty brands in the industry and their newest Autumnal collection.
Whilst I know that I should have featured these products a few weeks ago, there is nothing about these colours that won't allow them to transition all the way through the festive season. And for the festive season, they truly will be an absolute dream. Deep Autumnal tones, Wintery brown tinted red lips and that perfect green tone that we are all lusting over recently. Well, I know that I am.
And because I never like to disappoint, I have tried all of the products on my face, all in one go, so you can see how they sit on the skin, how they blend and how they work together as a collection.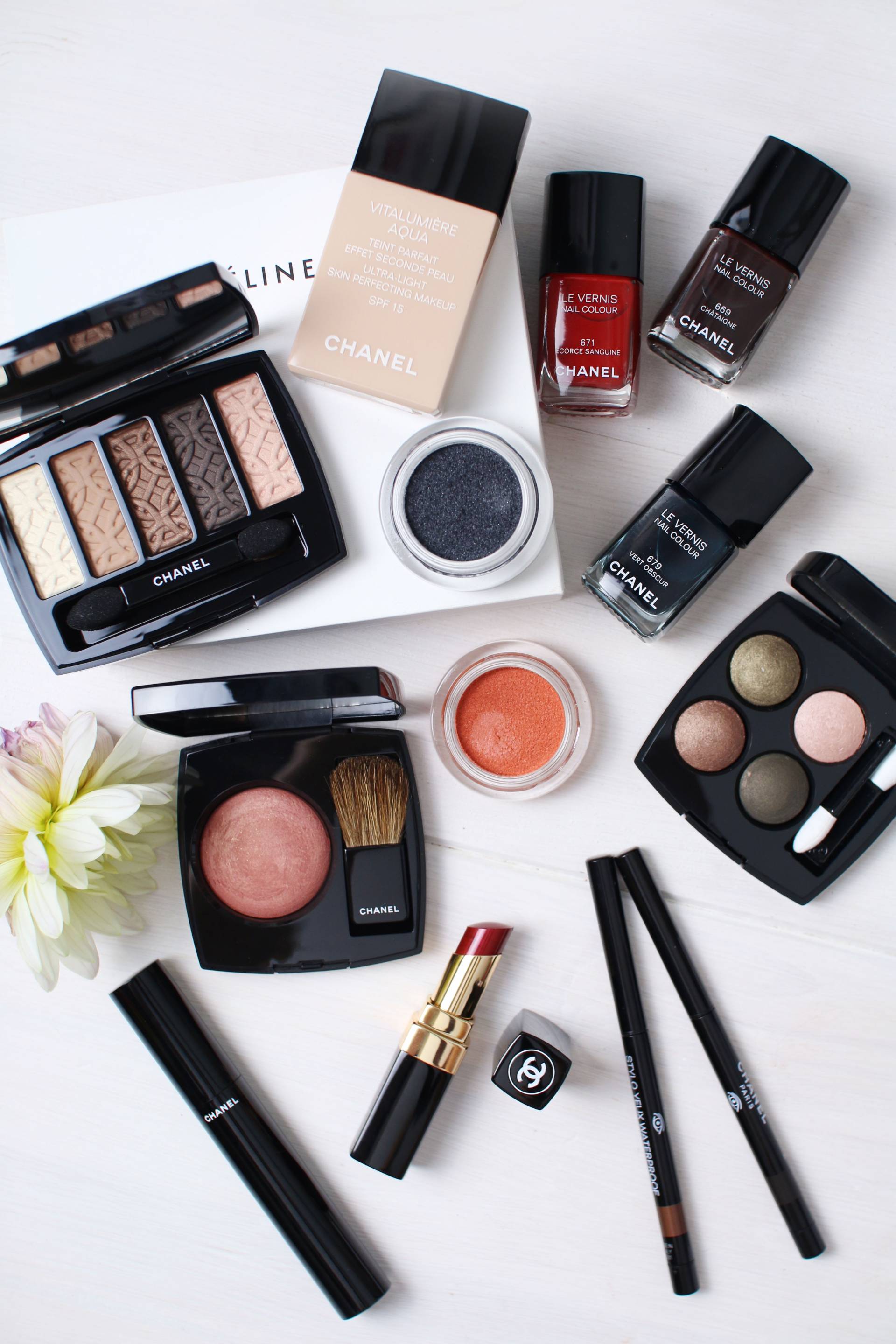 How beautiful do all of those products look together?! Such a stunning collection for the cold and wintery months, yet incredibly wearable and easy to use.
Foundation
In the image above to the right, I have applied Chanel VitaLumiere Aqua foundation in the shade 20 Beige on the right hand side of my face, your left – just to show you the difference on the skin. A foundation that surprisingly, I had never used until recently, although I had heard so many sing its praises. With a consistency somewhere in between a thin liquid and a viscous texture, the foundation offers a medium coverage and can be worked so fluidly into the skin without pulling or drying. I find this shade to be great for my tanned skin days, but a touch too dark for my lazy non-tanning weeks. And as such, I have found myself blending this with other foundations recently, to mix the perfect shade whilst still having the benefits of the finish.
Nails
The nail polishes are completely on point for the season. Vert Obscur 679 is a vibrant emerald/teal green that would be wonderful as a Christmas nail. Ecorce Sanguine 671 is that Hollywood Bombshell red that will always get people spotting your nails and pointing out how stunning they are. Whilst Chataigne 669 is a brown grey, with an equal mix of both shades for a sophisticated neutral finish.
Liners
But I think some of my favourite products from the collection have to be the waterproof kohl liners. In a deep brown grey, shade 921 is a more everyday shade than stark black, allowing the wearer to smoke out their lash line without the depth of a black kohl. It makes the eyes look fresher and more sultry. Shade 919 is a copper shimmer, again with an easy, blendable finish that literally glides straight onto the skin. This could be worn alone or as a festive lash line. The pigmentation and consistency is just such a dream!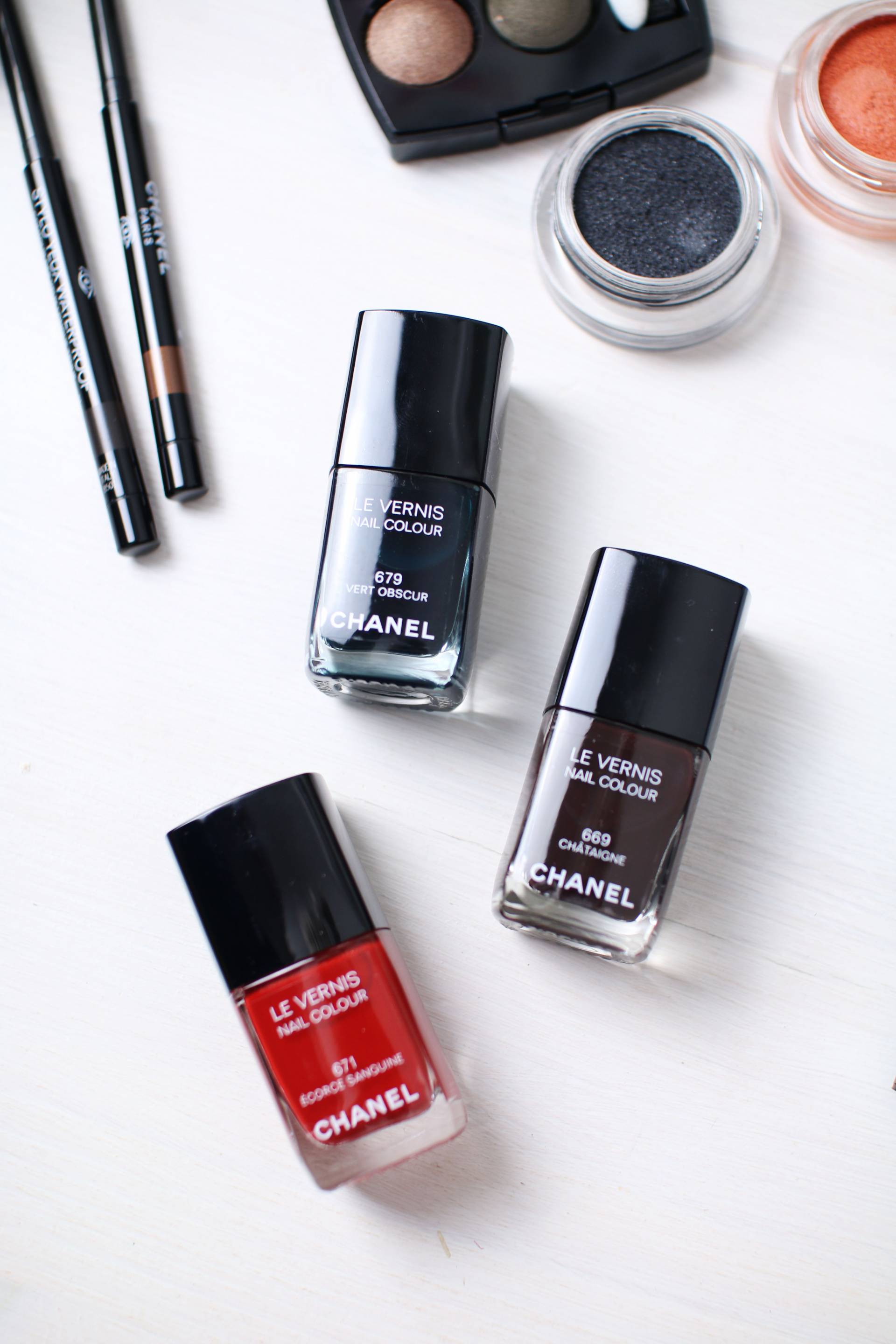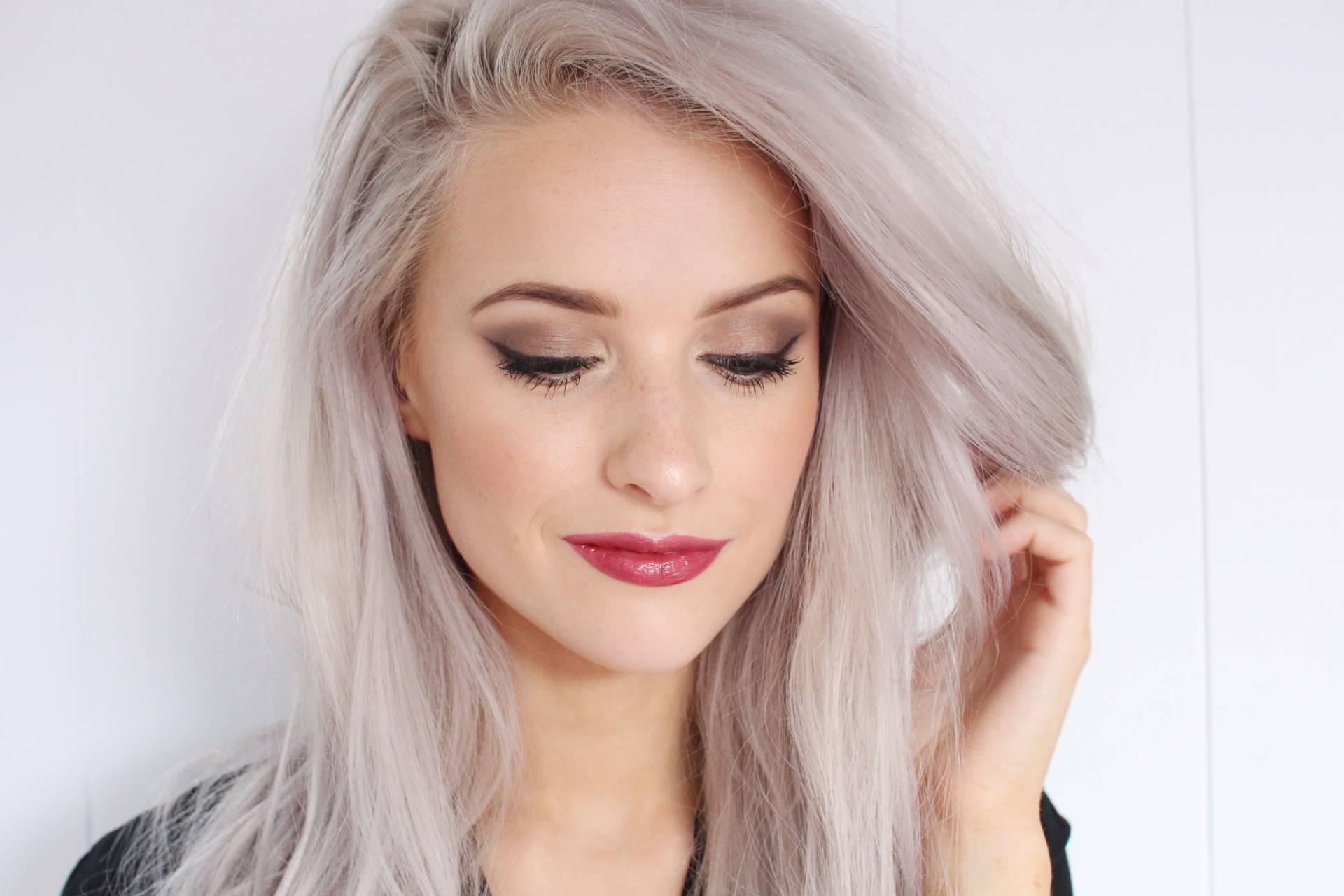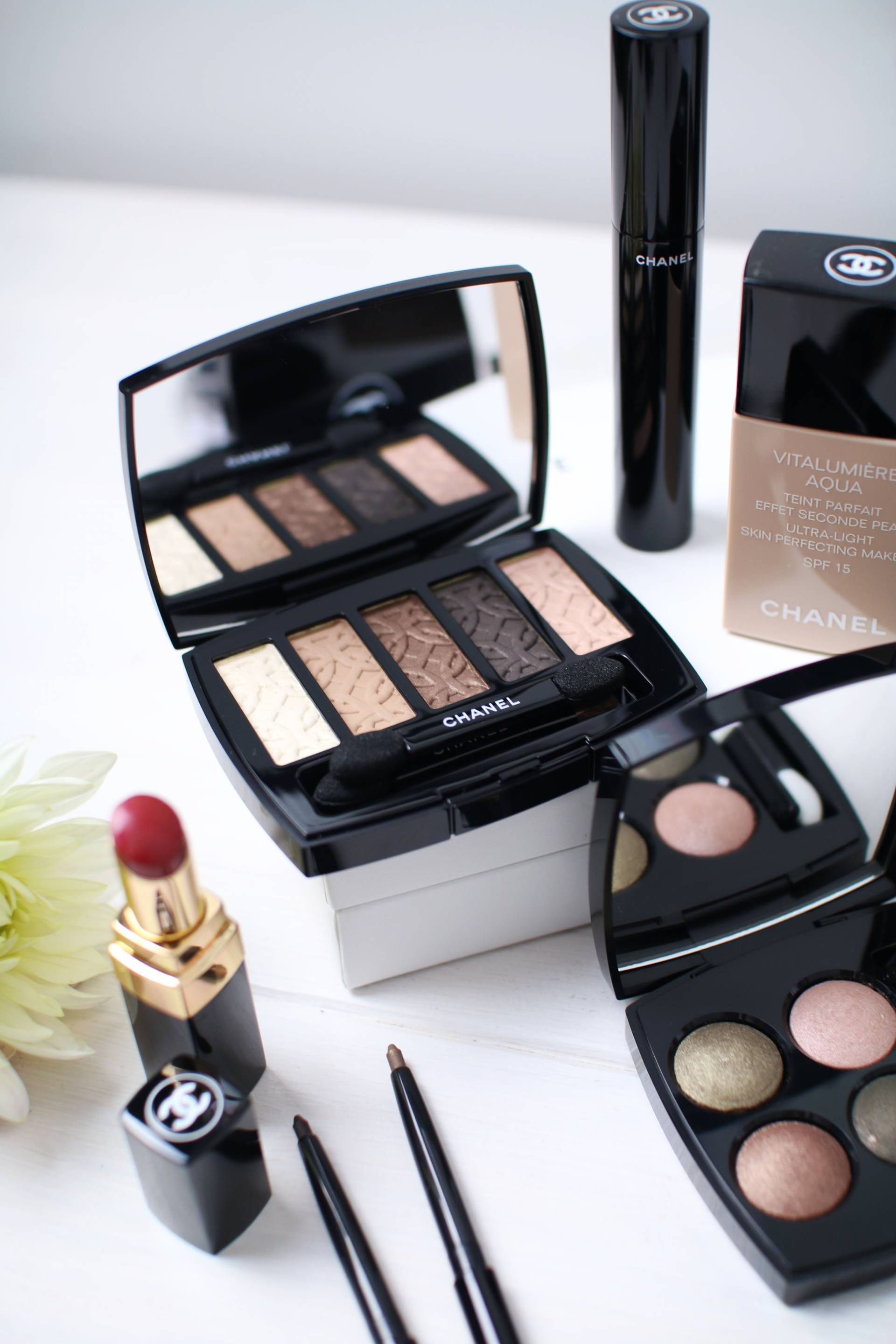 I cannot choose which of these two palettes is my favourite. They're both absolutely gorgeous with a very different style.
There is the five pan Eyeshadow Palette, with the shadows imprinted with an interlocking C design and five truly wearable shades from a pearl shimmer cream, to a champagne shimmer and through a matte light brown, deep golden shimmer brown to a deep brown/black. The type of palette that I imagine so many women would keep as their every day go-to. The lighter shade can be worn to the inner corner, the champagne nude to the lid, light brown to the crease and the two darkest shades to deepen the intensity of the outer corner of the eye shadow look. And that is the look I have worn in the imagery.
Whereas the Multi-Effect Quadra Eyshadow palette in 254 Tisse D'Automne, combines  the olive and khaki tones and a whole lot of festive shimmer. A pink toned champagne, a khaki green, deep forrest green and a copper and gold shimmer brown sit together in the four pan palette and you can immediately see where the colour choices have been inspired from. Chanel has gotten the Autumnal countryside hues down to a T.
The finale is perfected with blush and lipstick.
The Powder Blush in 260 Alezane is a shade I would not usually choose from its finish in the pan. Yet, its pigmentation, coral hues and festive shimmer finish, leave the cheeks with such a wintery warm glow. The type of tone that reminds me of going out for a romantic brisk walk in the frost and snow and coming back into a warm room where your cheeks flush from the cold air. The golden shimmer finish mixed with the subtle brown and coral tones with the pink, make this a powder fit for your Christmas Parties and date nights.
And the lipstick, in 112 Temeraire again is not a tone I would usually choose. But I really enjoyed piecing this look together and opting for tones that were completely new to me. Under the light, this lipstick shimmers and glitters in festive reds, whilst the finish is quite raspberry brown. It leaves a shiny, semi-gloss finish and the colour can definitely be built up to intensify. And although I feel this is quite a mature shade, I really love how wintery this lipstick looks with the rest of the collection.
Is it just me that gets super excited when I'm playing around with Chanel products? They're just on another level of prestige, luxury and beauty and I feel every girl should own at least one perfect piece of Chanel. Which is your favourite?!
Sign up here for a weekly catch up of everything Inthefrow