Burberry Beauty Box, Covent Garden
A Festive Burberry Makeover
Some brands can really resonate with you, personally. We usually form affiliations with particular brands and choose one brand over another, when it comes to making important purchases. And without starting another research PhD on the matter, I guess the reason must concern how we see ourselves, how we believe others will perceive us and who we want to be. And we base our next purchase on these factors.
I know that whenever I come across Burberry products, I have this excitement and a feeling towards the brand that I do not gain so easily with other brands. I think it resides mainly in the fact that Burberry is a British brand, born and bred, and has such a heritage and history in this country. I feel an allegiance somehow, to the brand that has provided so much to the clothing styles of Britain and has grounded itself as a luxury British label. And the day that I bought my first Burberry trench coat, was an excellent day indeed.
Admittedly though, I now would love to own a full Burberry wardrobe, and can not stop myself from visiting Thomas's Cafe inside the Regent Street store, for lunch whilst gazing over the latest bags and accessories. I'm hooked. And therefore, having the chance to be given a complete Burberry makeover was an opportunity I was not going to pass by.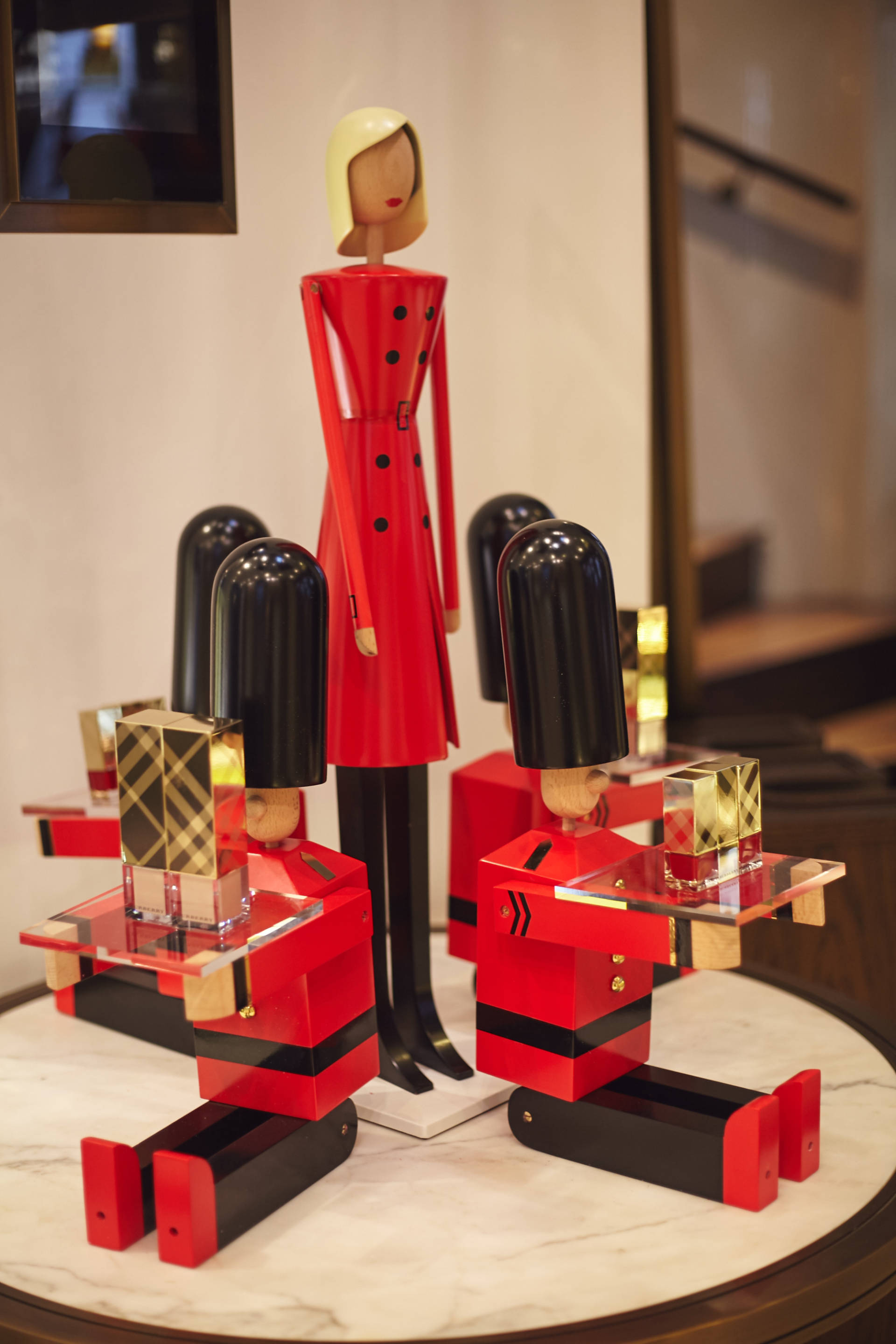 The Burberry Beauty Box in Covent Garden is a true experience. Decorated beautifully, with the usual class and sophistication of a Burberry fascia whilst displaying a festive theme throughout the upper and lower floors. They sell all of the Burberry Beauty products, including the new Festive Makeup Collection and My Burberry Eau de Parfum Festive Edition, but also accessories to match your make up look. It enables anyone to quickly nip into the store to pick up a gift, or their favourite accessory without needing to visit the larger Burberry stores in London. . It enables anyone to quickly nip into the store to pick up a gift, or their favourite accessory without needing to visit the larger Burberry stores in London. They can relax, unwind, have a beauty consultation and pick up a new scarf or sunnies on their way out. The teddy bear keyrings, in the famous Burberry print are a definite favourite!
For a beauty consultation and makeover, it costs £25 which is redeemable against any products bought on the day. Yet, if you quote Inthefrow when you book your appointment, you will receive a beauty refresher of a glass of bubbles and a 5ml My Burberry EDP and Fresh Glow! More info on that just below!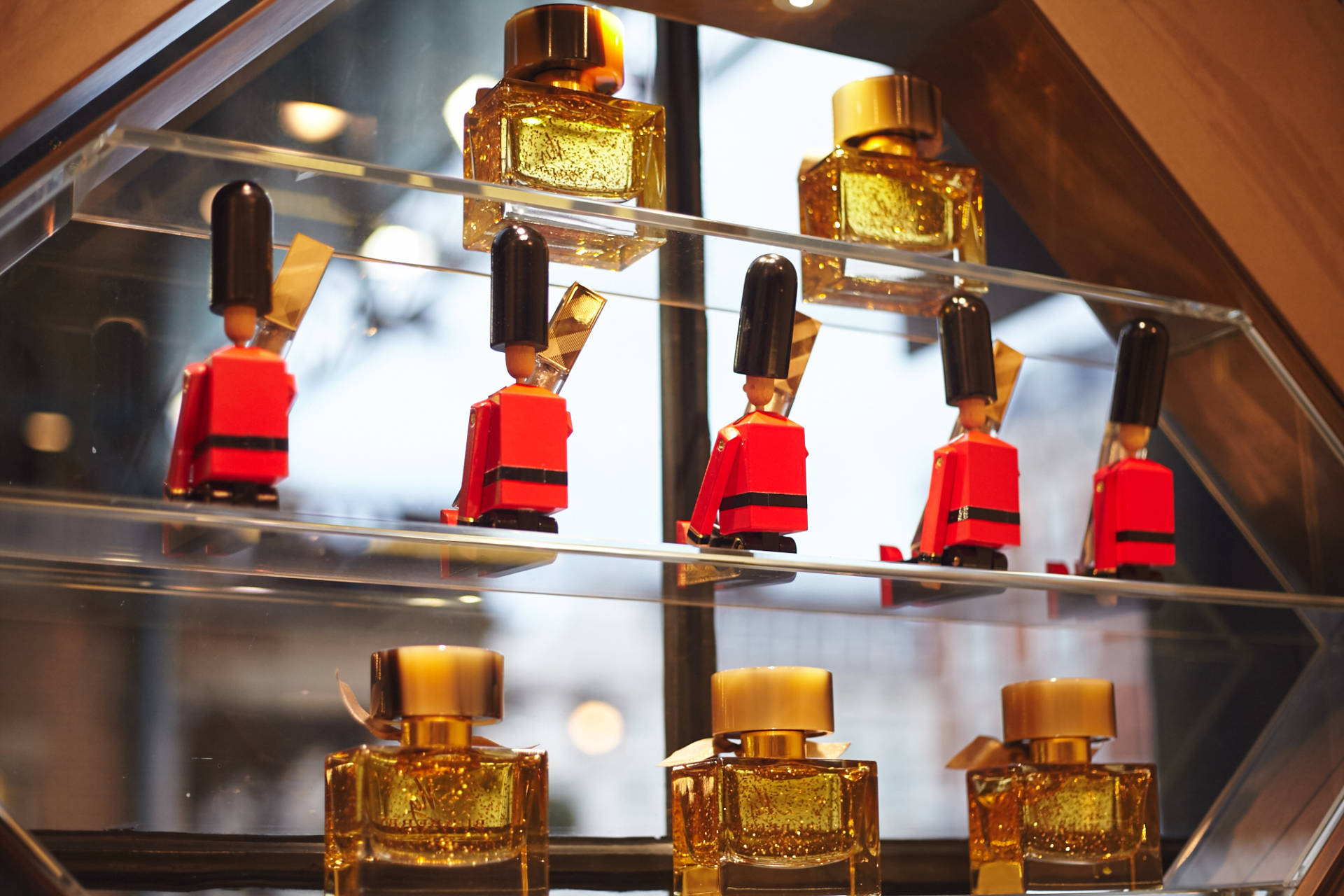 I must admit I played around on the digital Lip & Nail bar for quite some time. I love anything interactive and unique, and this is such a fantastic innovation for the beauty market. You can select a nail varnish shade out of the huge selection and place it onto the digital bar. The computer reads the nail polish colour and paints the models nails on the screen to give you an idea of how the colour will look. It is such a cool idea and really gives you a great impression of how the nail shade appears on the hands. Especially as you can change the skin tone of the digital models hands!
And you can also do the same with the lipstick shades if you're wondering how each colour might look on different skin tones! I could have played with this all day!
And a similar digital innovation is the digital monogramming feature. By entering your name into the device, the computer creates a personalised short film that turns into your own personalised, monogrammed bottle of My Burberry at the very end. Your initials appear on the bottom of the bottle to show how your bottle, or your potential gift to another, will appear after monogramming. And amazingly, you are able to get the My Burberry and the festive edition of My Burberry monogrammed within the Burberry Beauty Box, as well as a number of other accessories and candles.
I think nothing says Christmas gift better than something entirely personalised and thoughtful!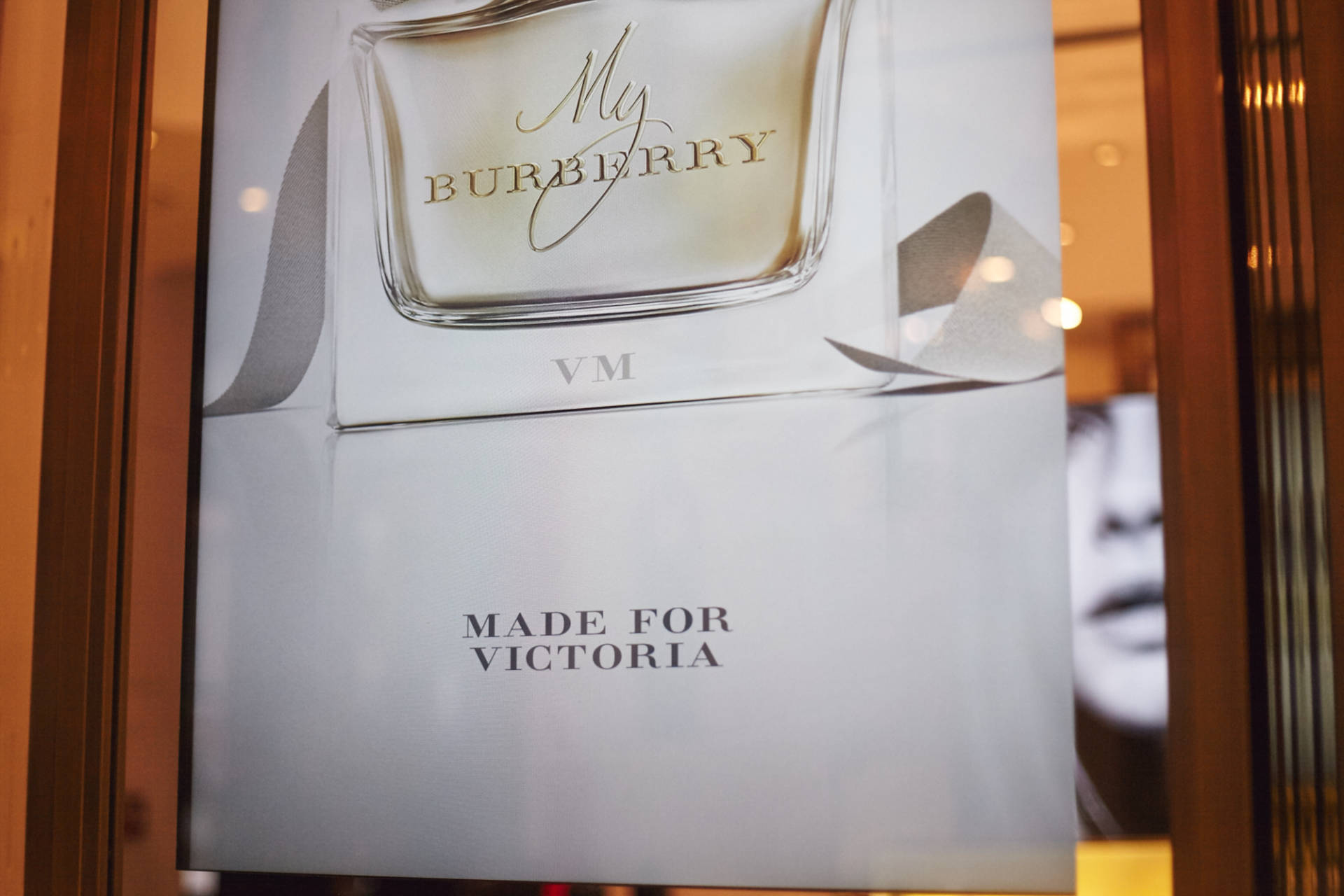 The Festive Burberry Look
It was such a pleasure to have my makeup applied by such a wonderful Burberry makeup artist. Being able to see the products first hand, and applied the way they should be applied, makes choosing products so much easier and more enjoyable!
Below is a run through of all of the products used in order. The nude pink lip, as well as the red lip, are absolutely beautiful! You'll have to let me know which is your favourite!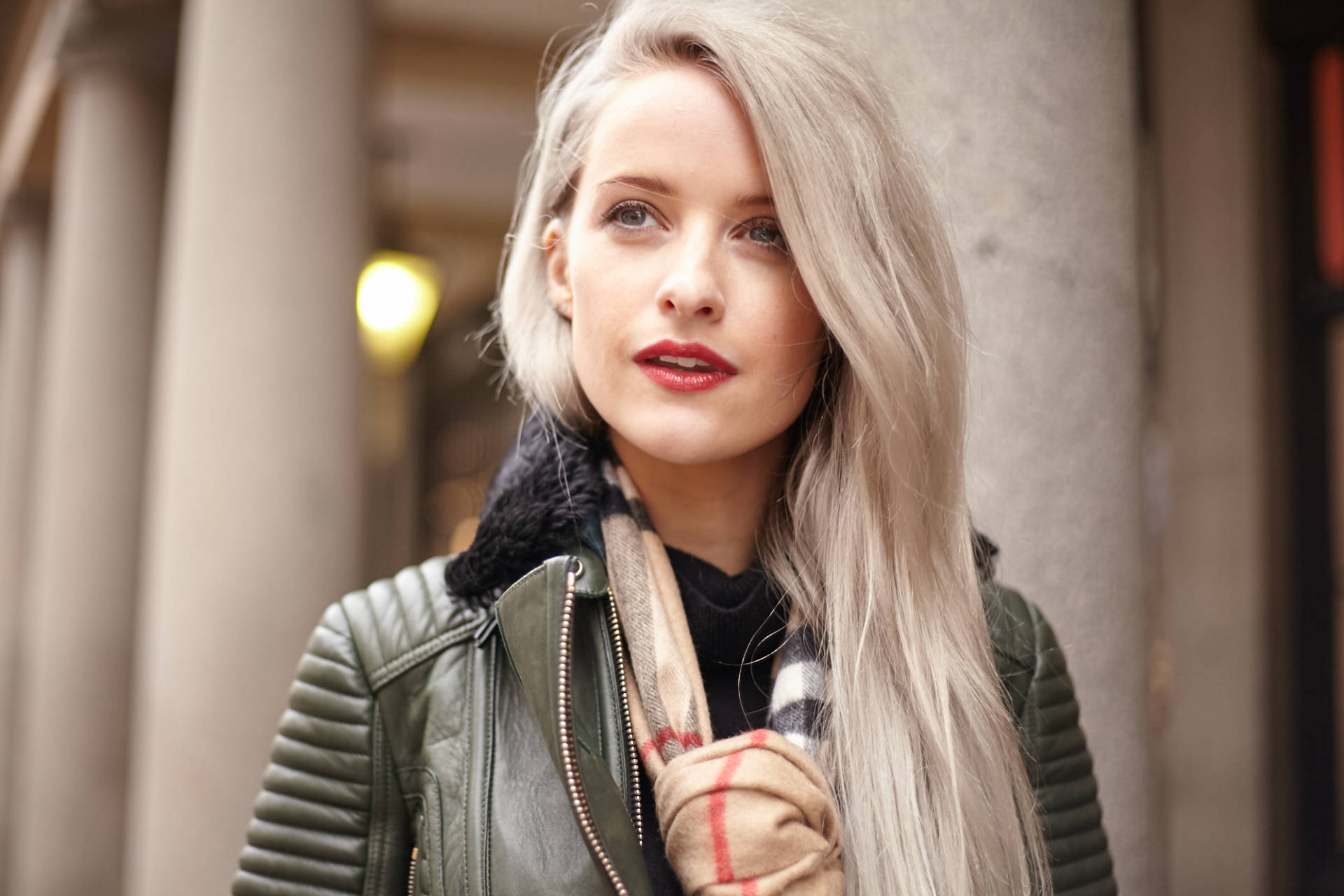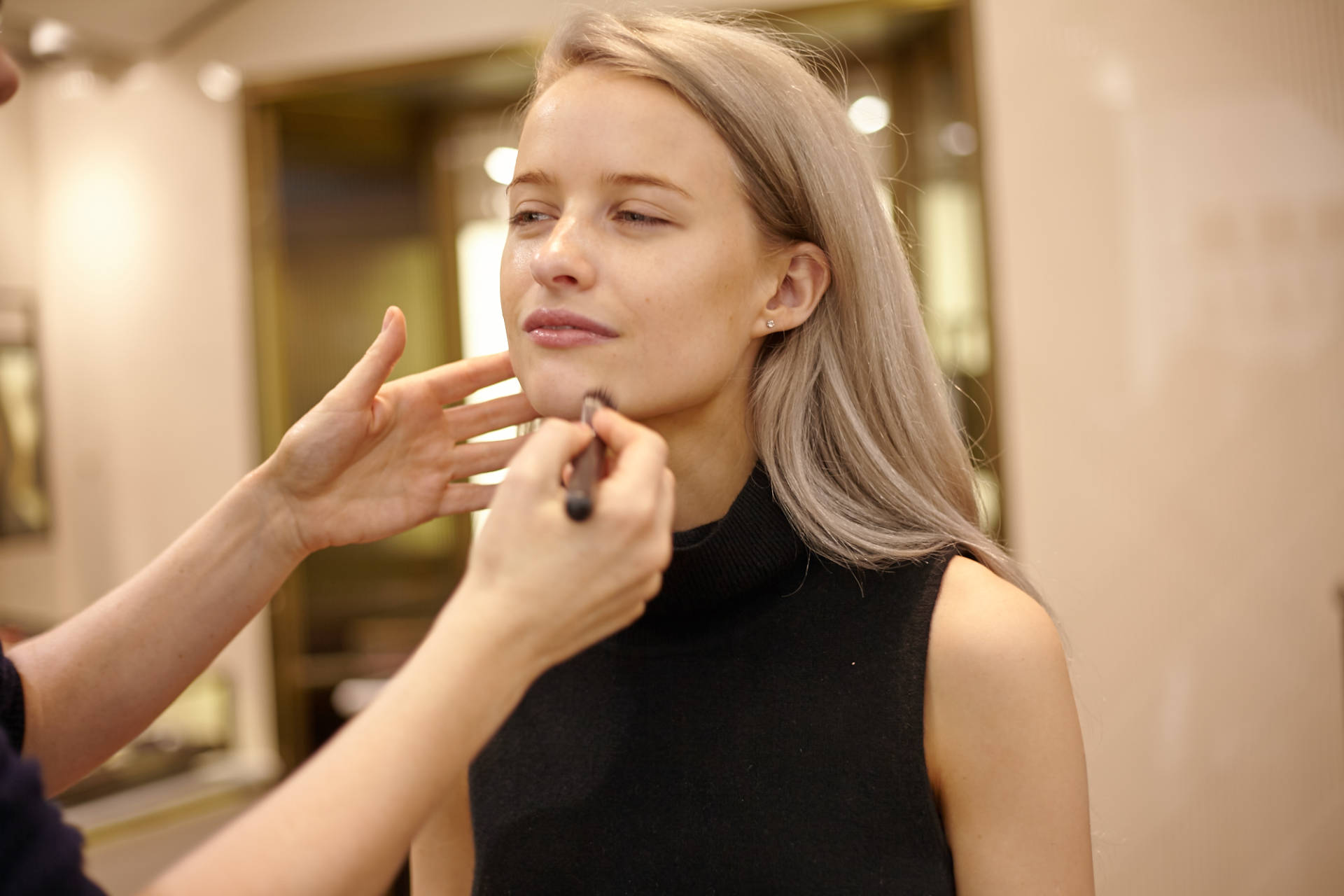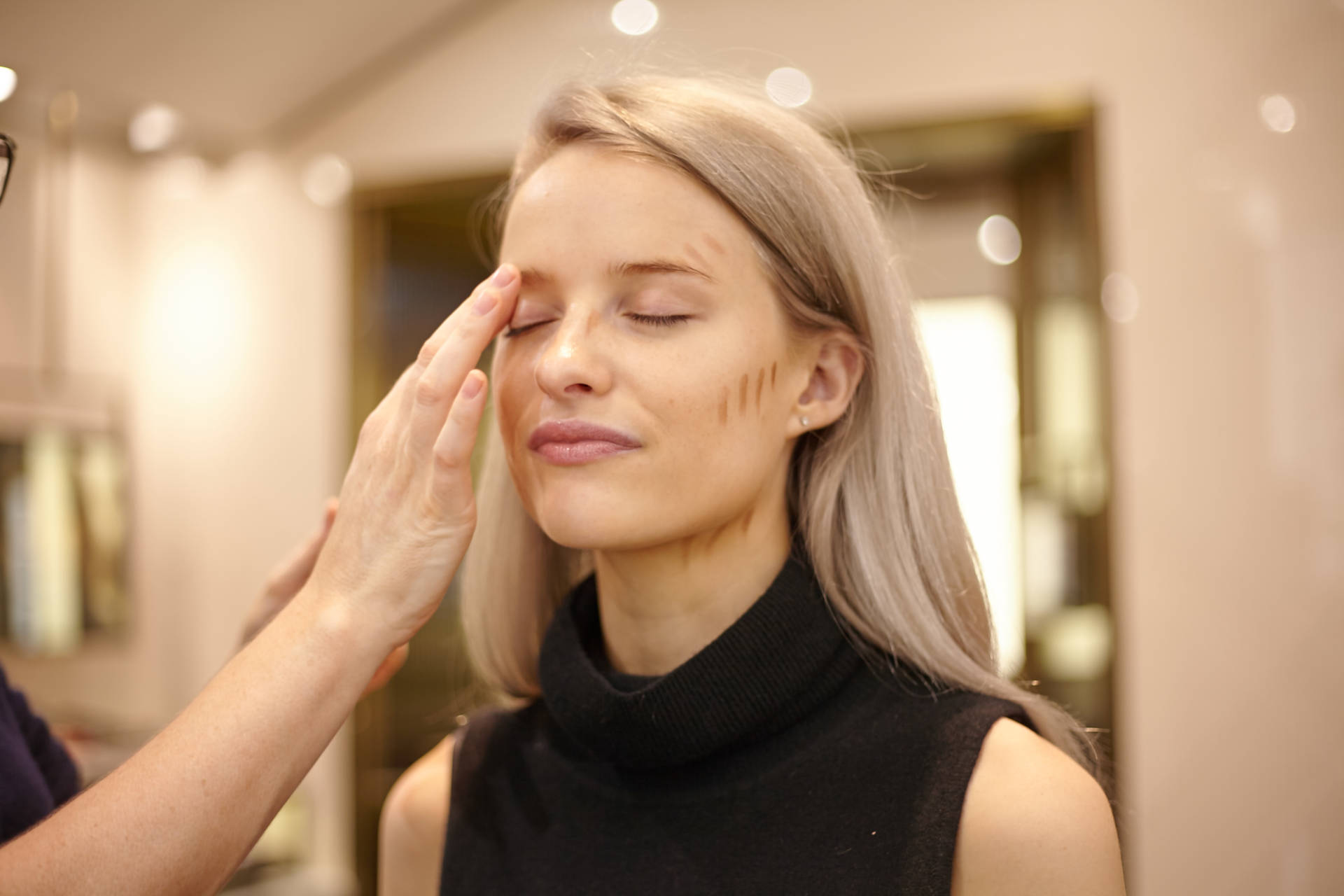 Apply the new festive Eye Colour Cream in Festive Gold

 

across the lid using a flat brush to blend.
Add the Eye Colour Cream in Mink into the eye socket/crease to contour and define, before sweeping under the lower lashes to create a soft shadow.
Using Effortless Blendable Kohl in Jet Black on a fine lining brush, trace along the roots of the lashes and slightly extend the line to lengthen the eye.
Trace under the lower lashes in the same way in Golden Brown effortless blendable kohl to make it soft and shadowy.
Sweep over the lid and under the lower lashes with more Mink or Festive gold cream to build up depending on the eye shape.
Apply Bold mascara in Ebony to curled lashes and use eyelash tools to really soften the eyelashes and perfect their finish.
Use a spoolie to brush and neaten the brows
Apply the Effortless Eyebrow definer in Sepia No 2 to enhance the brows and to fill in any gaps in the shape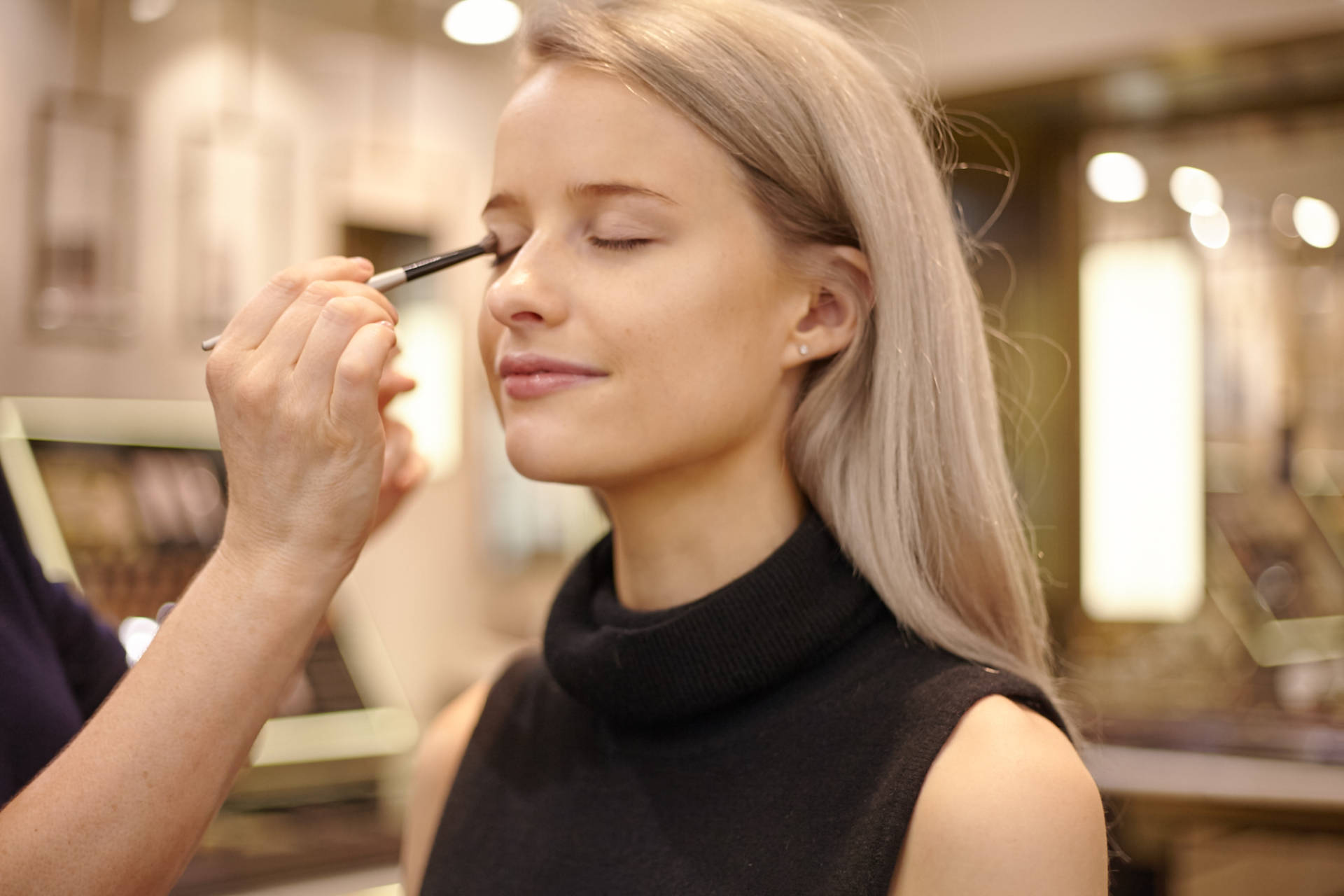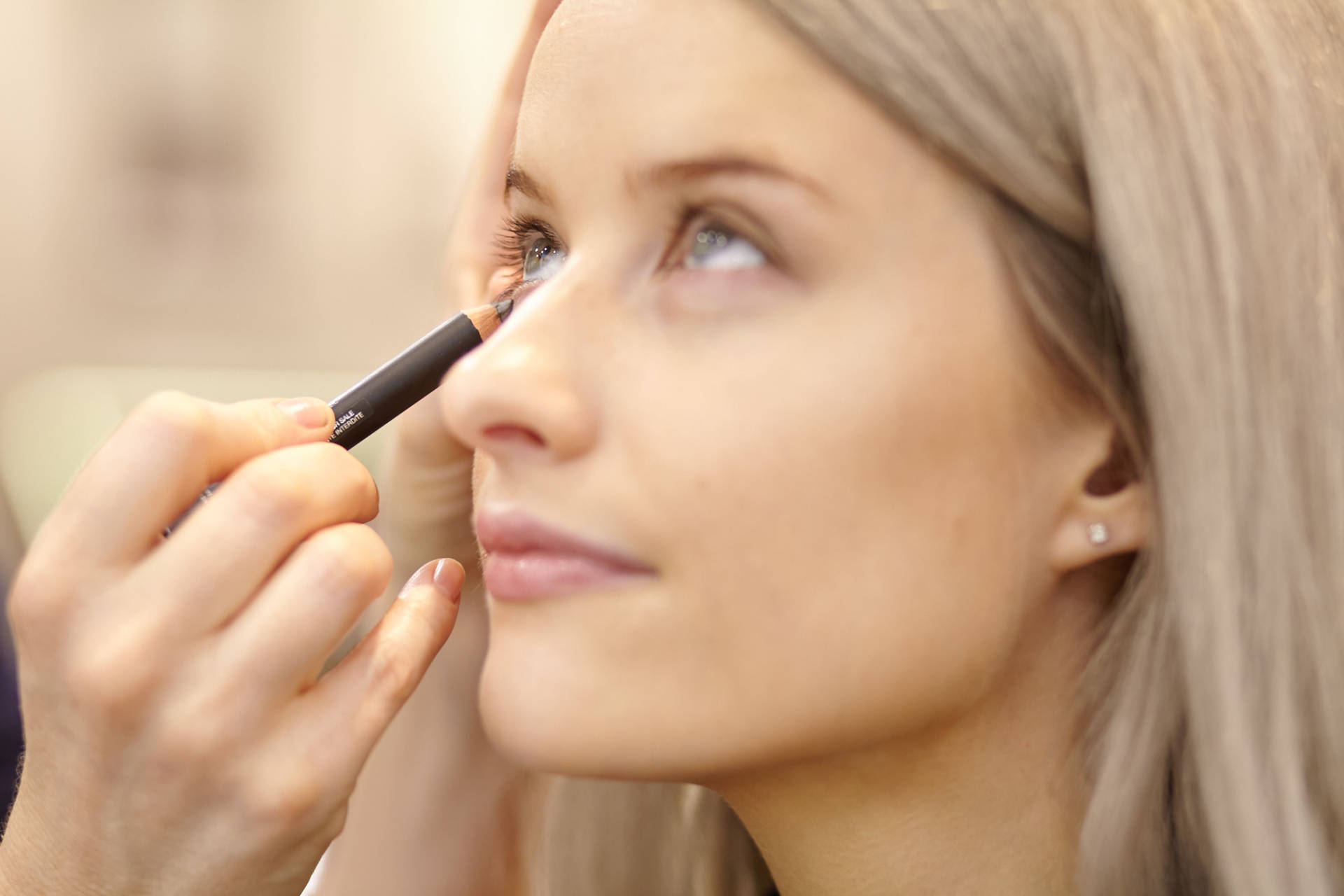 Apply the lip liner in Rosewood to the outer corners of the lips to enhance and define the shape
Apply Burberry Kisses Lipstick in Tulip Pink across the whole of the lips with a lip brush.
For extra shine, apply the Burberry Kisses Lipstick in Festive Gold over the top in the centre of the lips.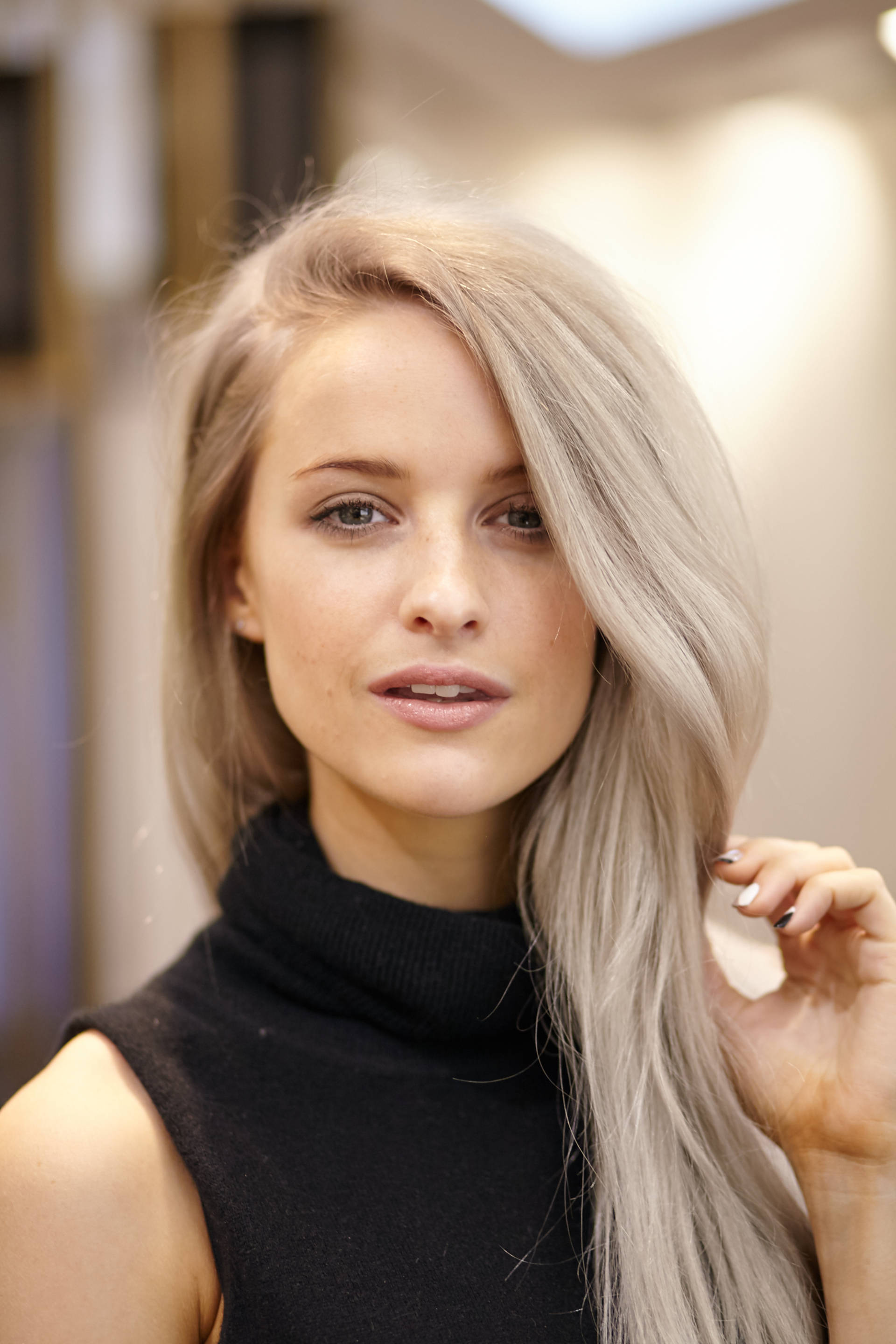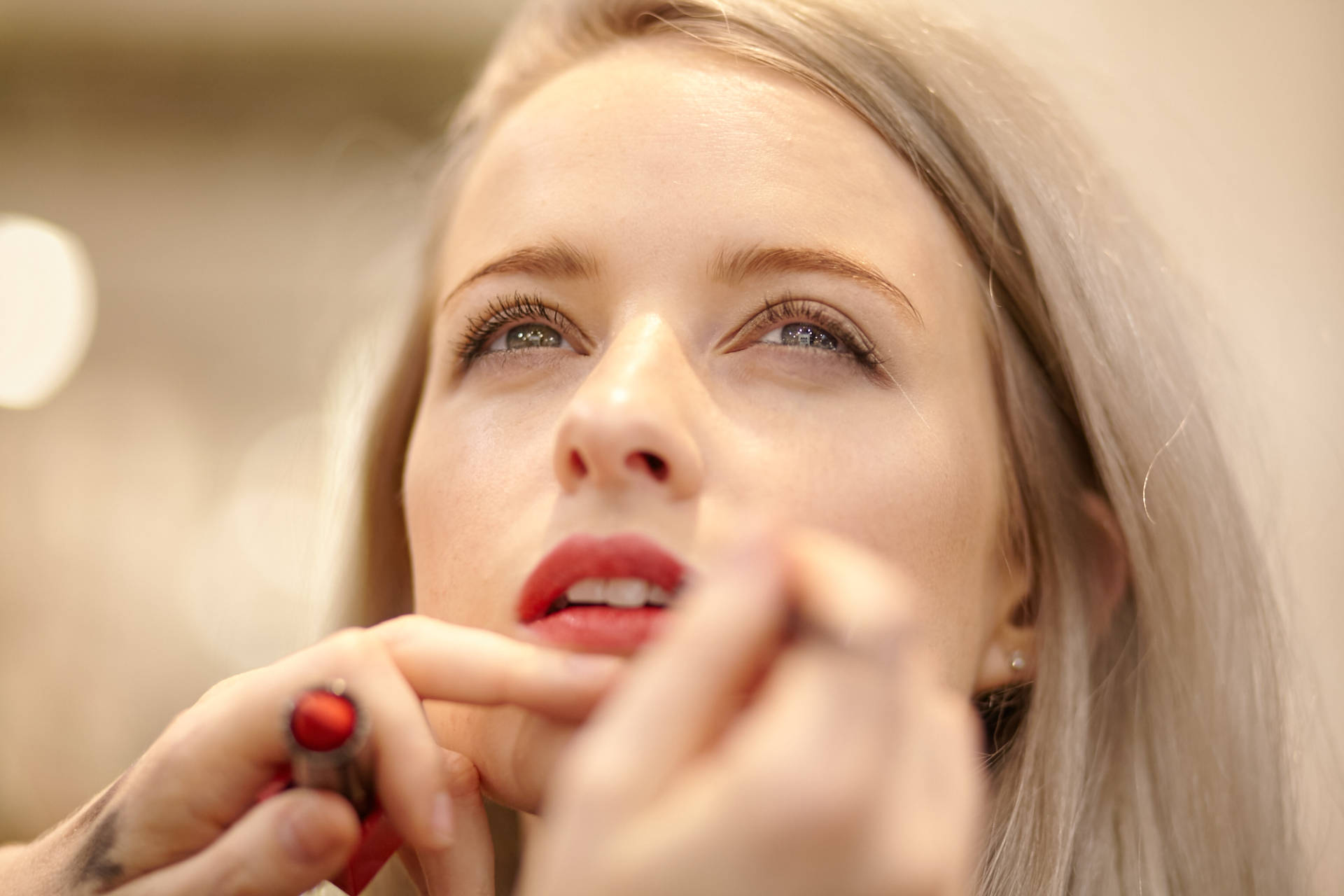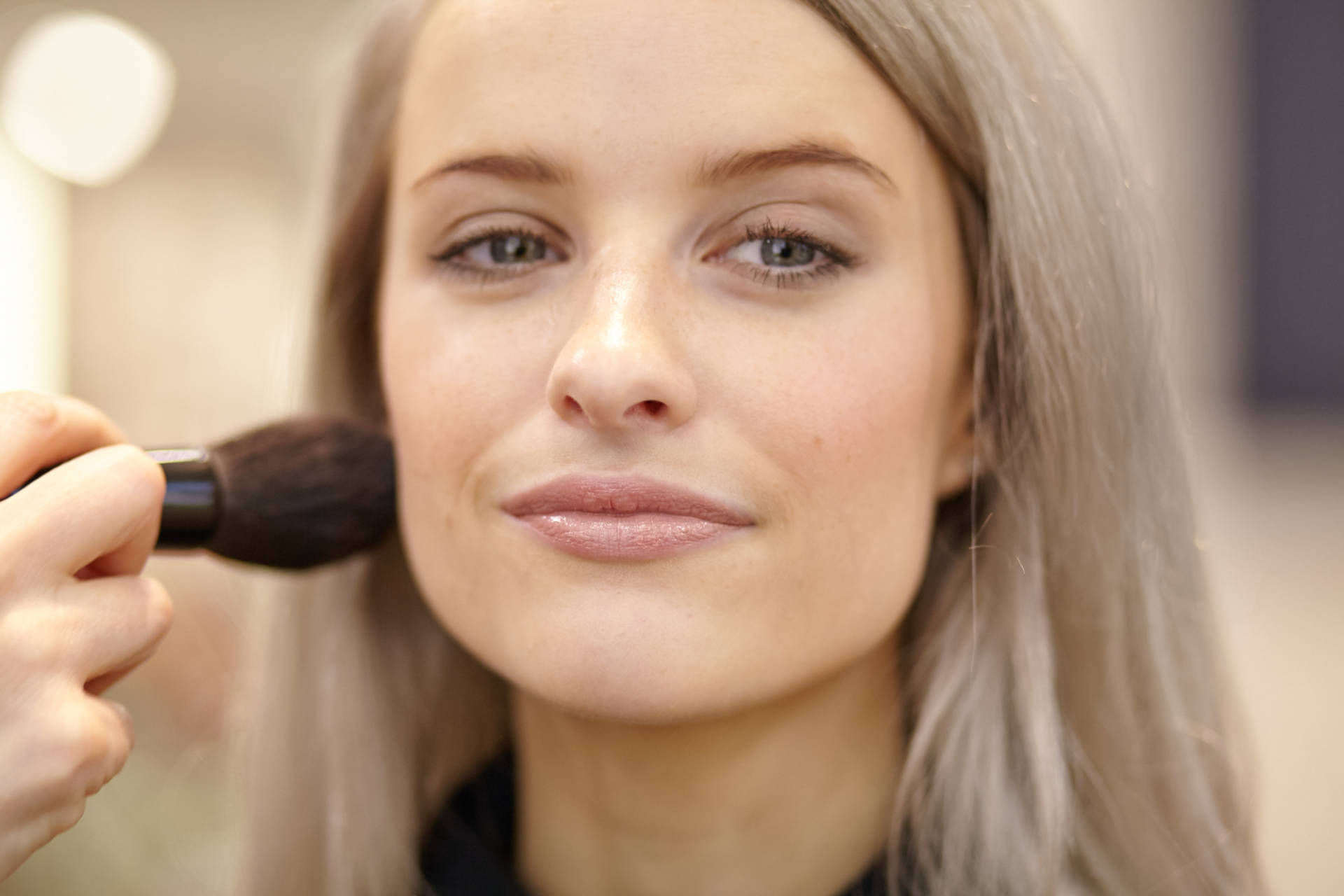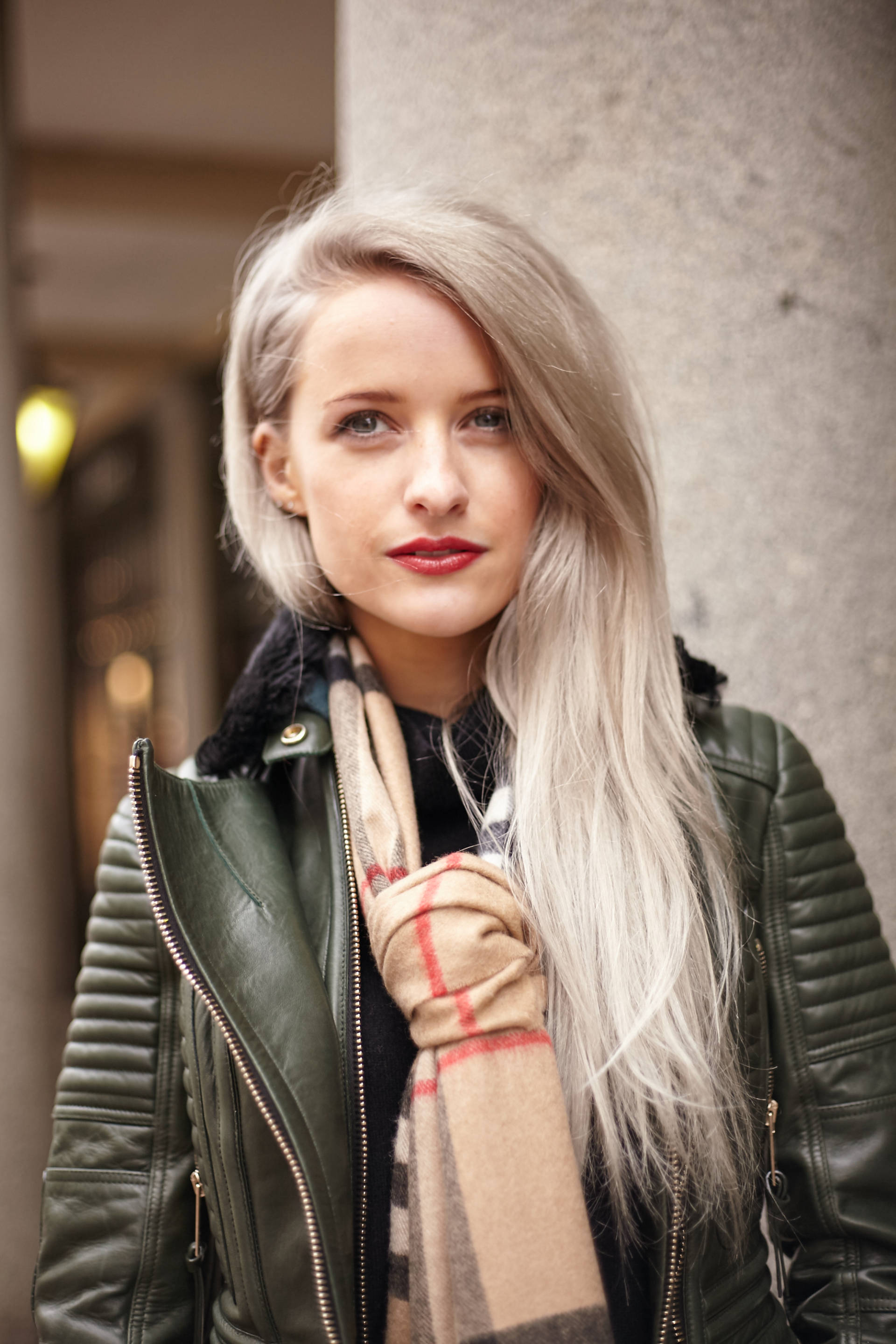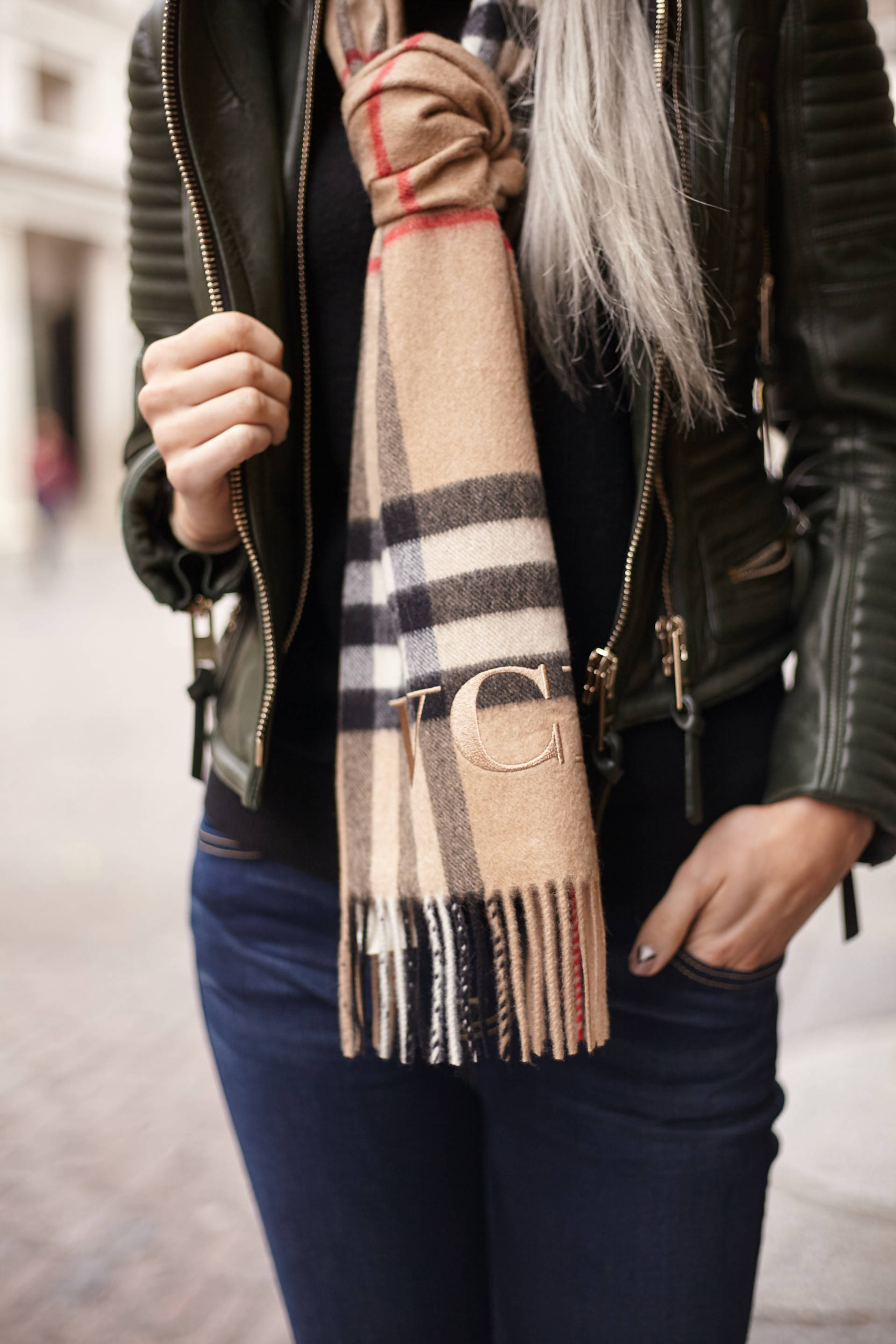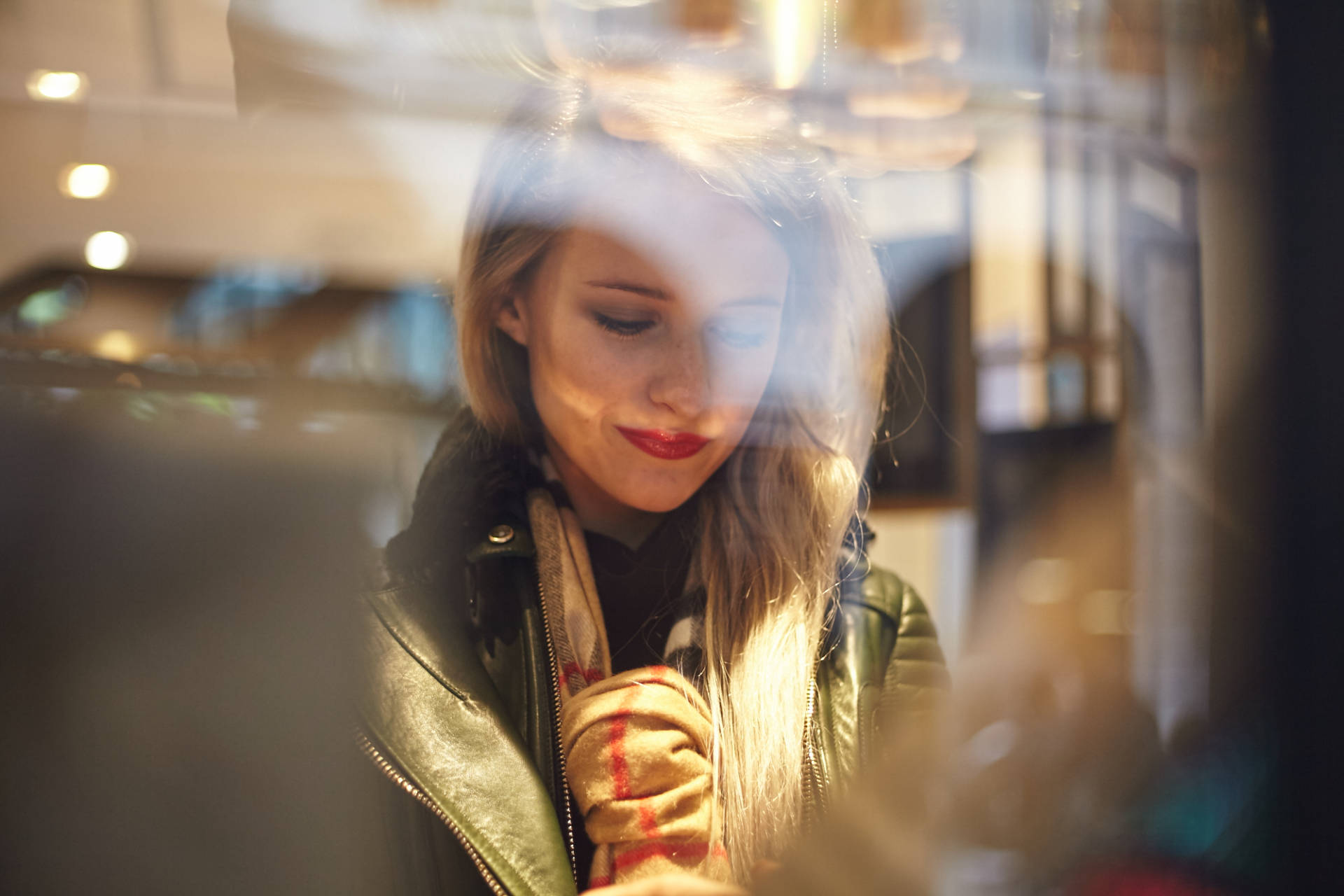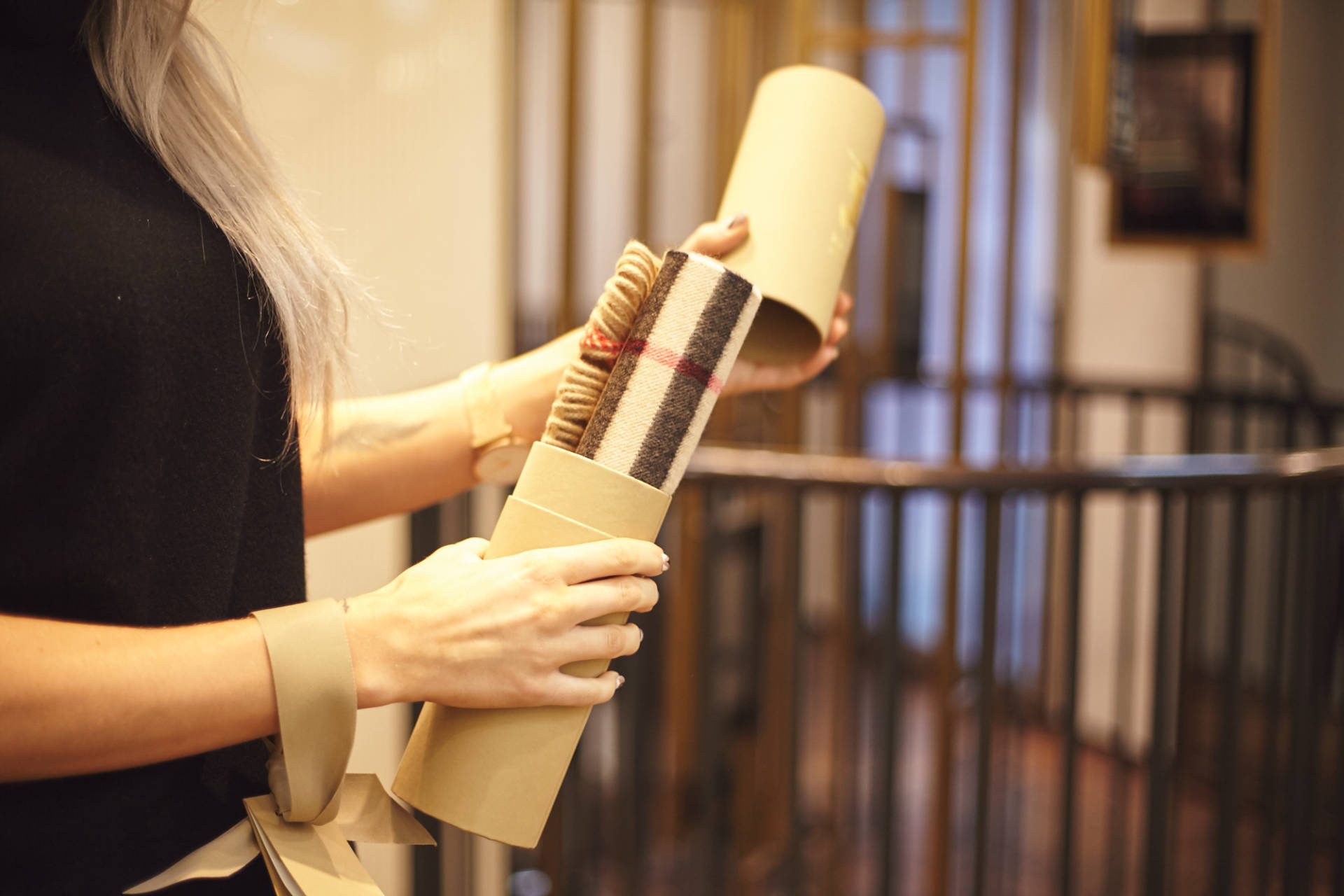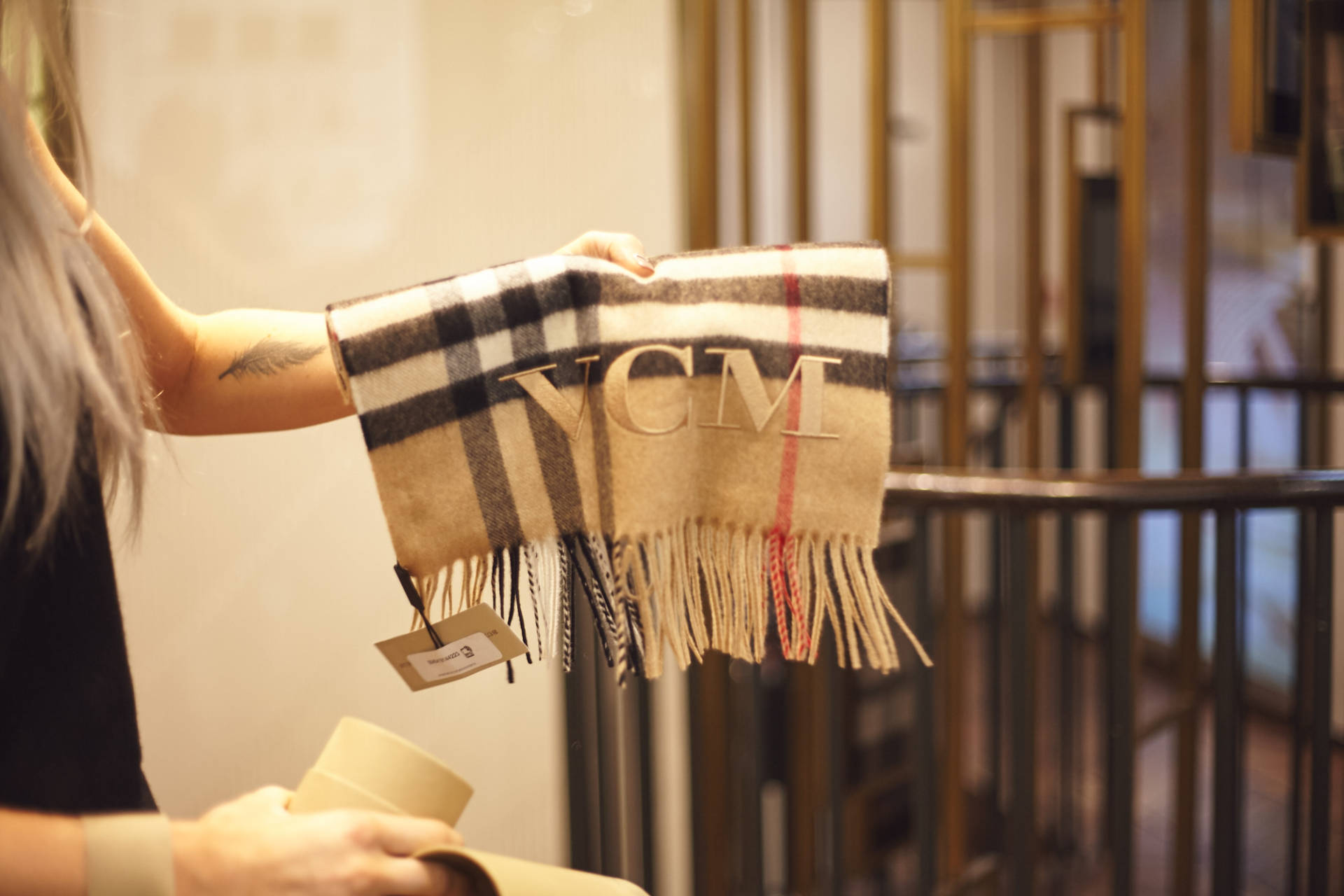 If you aren't already aware, there are seven different ways to wear your Burberry scarf. I had no idea that scarf tying could be so intricate and detailed! Luckily Burberry have staff who are trained in these sorts of wonderful skills, and I was shown how to tie my scarf in a variety of ways. I must admit, I can only remember three of them, but I love to mix up the ways I wear my scarf depending on the coat Im wearing. And honestly since I added this scarf to my winter wardrobe, I have not stopped wearing it. It is so classic, soft and warm and instantly recognisable.
And if you love the idea of monogramming, you are able to have your Burberry scarf monogrammed within the Regent Street store. If you are spending a little more on your partner or parents, this is certainly a gift that would be more than special!
From the 26th-28th of November, the Covent Garden Giftmas days are taking place, and the Burberry Beauty Box is offering beauty refreshers for anyone who would like one. So be sure to go along!
Yet, if you miss those days, Burberry have offered my readers their own special offer from November 26th until December 10th! If you book yourself my Festive Beauty Make-up look at Burberry Covent Garden Beauty Box, the service costs £25, which is redeemable against products, and you will receive a 20 minute beauty makeover with a complimentary glass of champagne and a 5ml miniature of My Burberry EDP and Fresh Glow.
Just quote 'inthefrow'  when booking over the phone on 020778517211
Just pamper yourself and enjoy! And try your best to not want to take home everything in the store!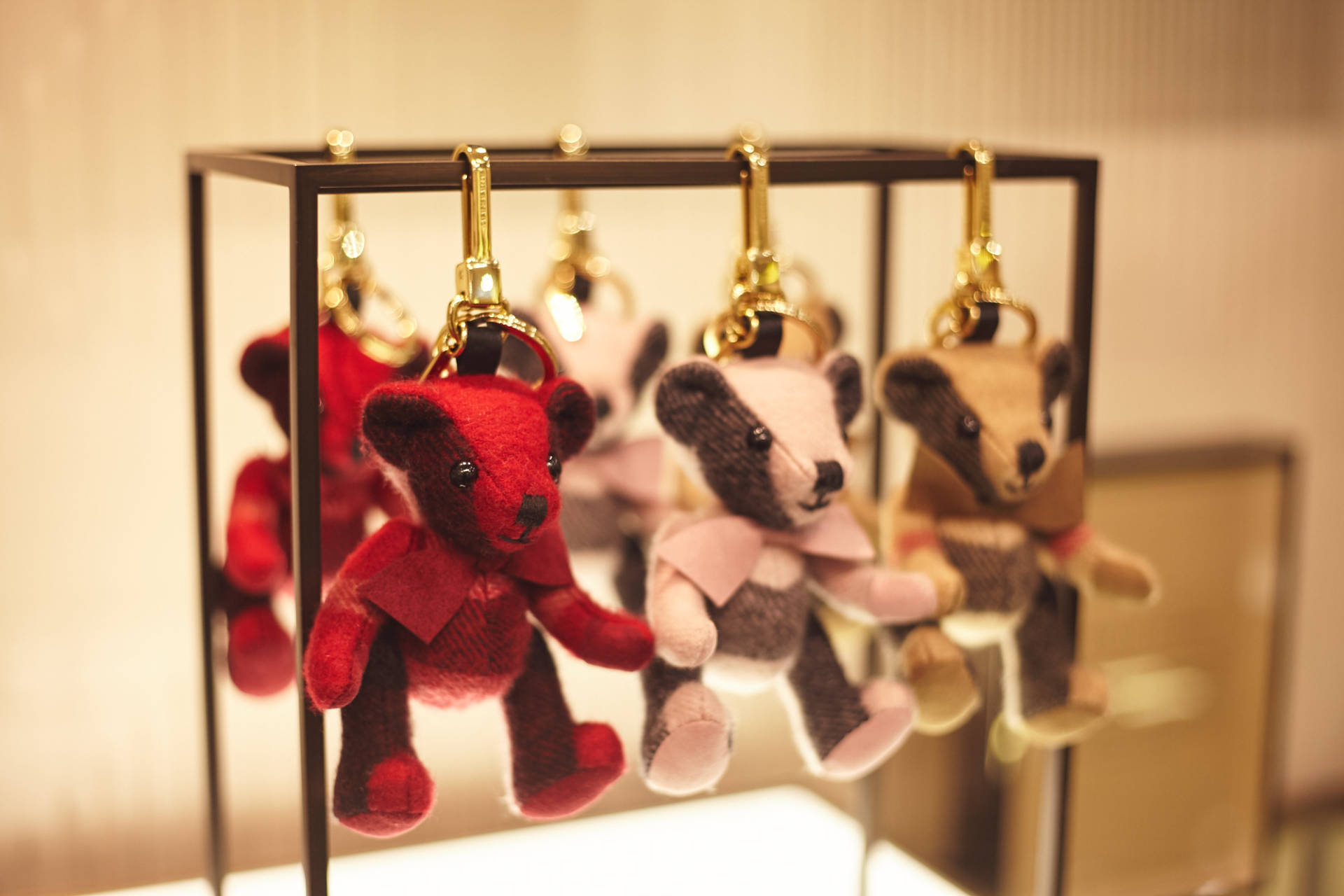 Sign up here for a weekly catch up of everything Inthefrow