W Hotel, London
Four Reiss Festive Party Outfits
It's festive party season and the time to be choosing your next party ensemble. But what sort of outfit were you thinking of this year? I know from my own friend groups, that I have mates who love to get dressy, others who prefer something more casual and others who opt for something tailored or even full blown festive. And so when I was deciding what I wanted to wear this year for Christmassy occasions, I figured a whole post on the matter was definitely in order.
And so, I headed into Reiss, one of my favourite high-end high street stores and picked out four Christmas appropriate outfits for all of the ladies out there who need a little inspiration. I'll be honest, it was a little difficult choosing just four outfits out of the number of stunning pieces they stock currently for the party season, but I feel I got it down to four completely different styles. Casual but still dolled up, Tailored but definitely not uptight, Dressy and sexy plus the one that screams Christmas holidays!
Can't want to see which is your favourite!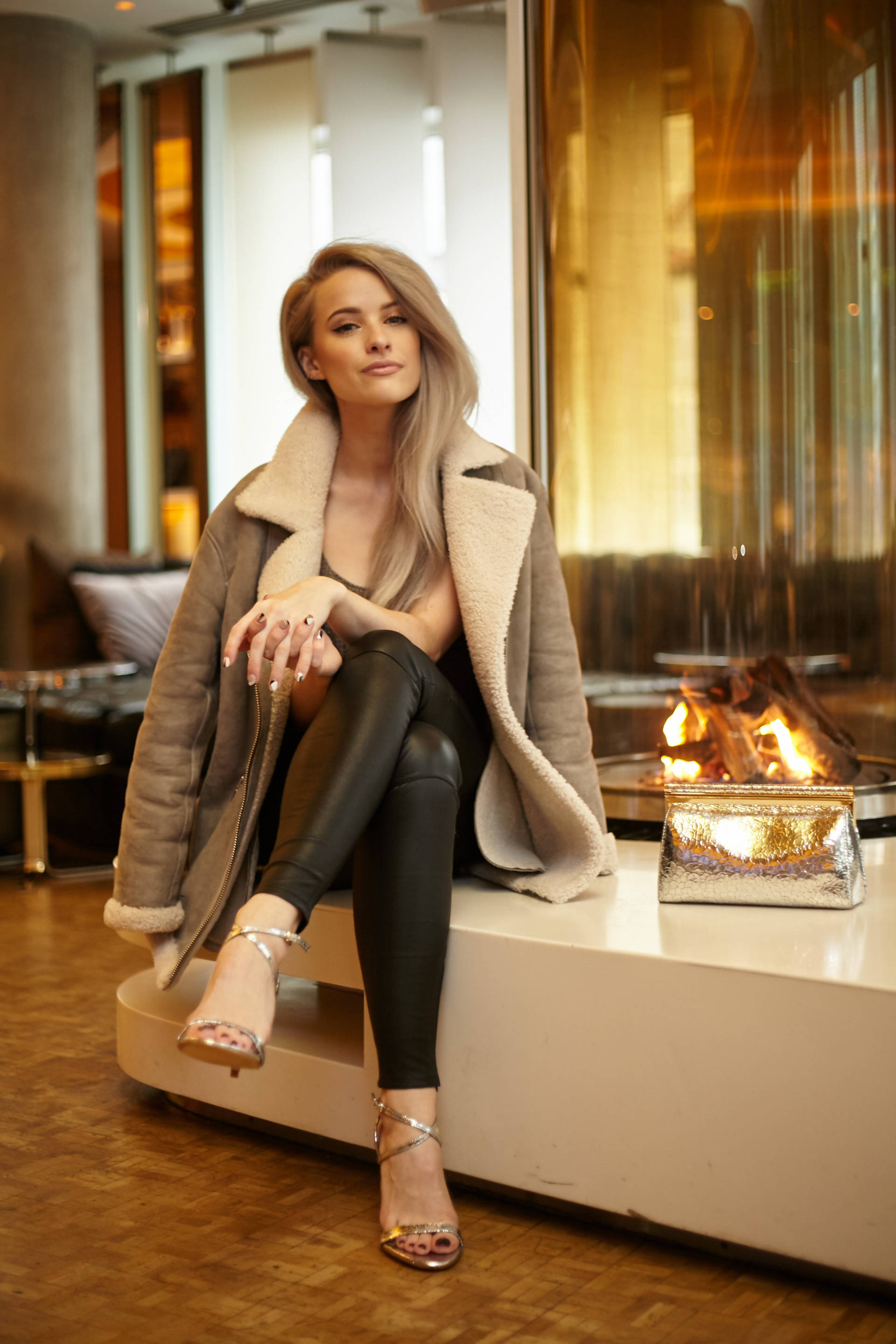 Combining a few of my current favourite styles into one, this outfit is for the gal who doesn't like to get too dressy. She's not a big fan of heels and dresses and would rather doll up her everyday stylish look for a night out. I styled these leather trousers with the gold cami for this reason. The leather trousers could be her go to, and it just needs a touch of sparkle to make it evening appropriate. The sheepskin aviator adds more personality and the oversized style has a trend-led element whilst the silver accessories add the final glitz.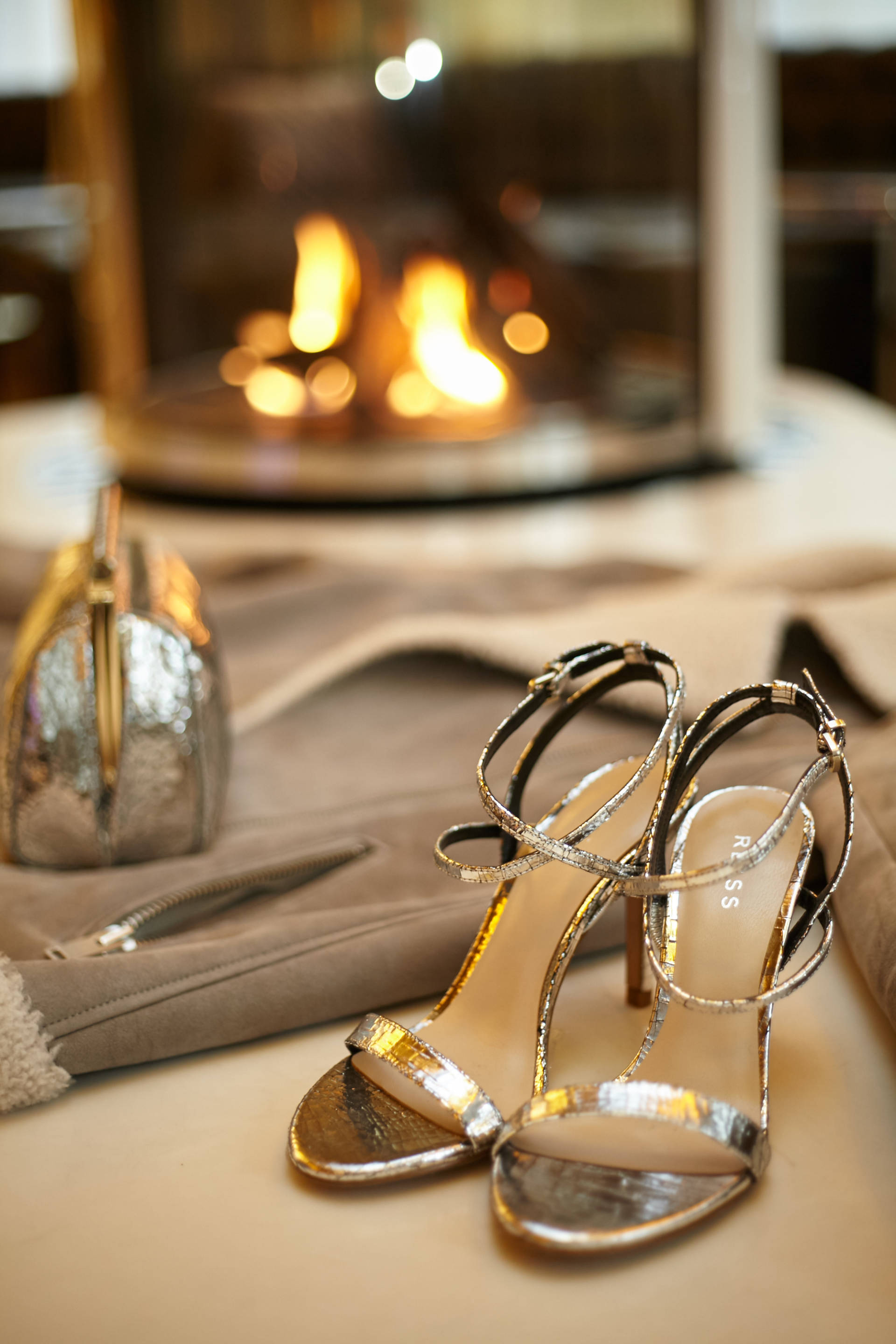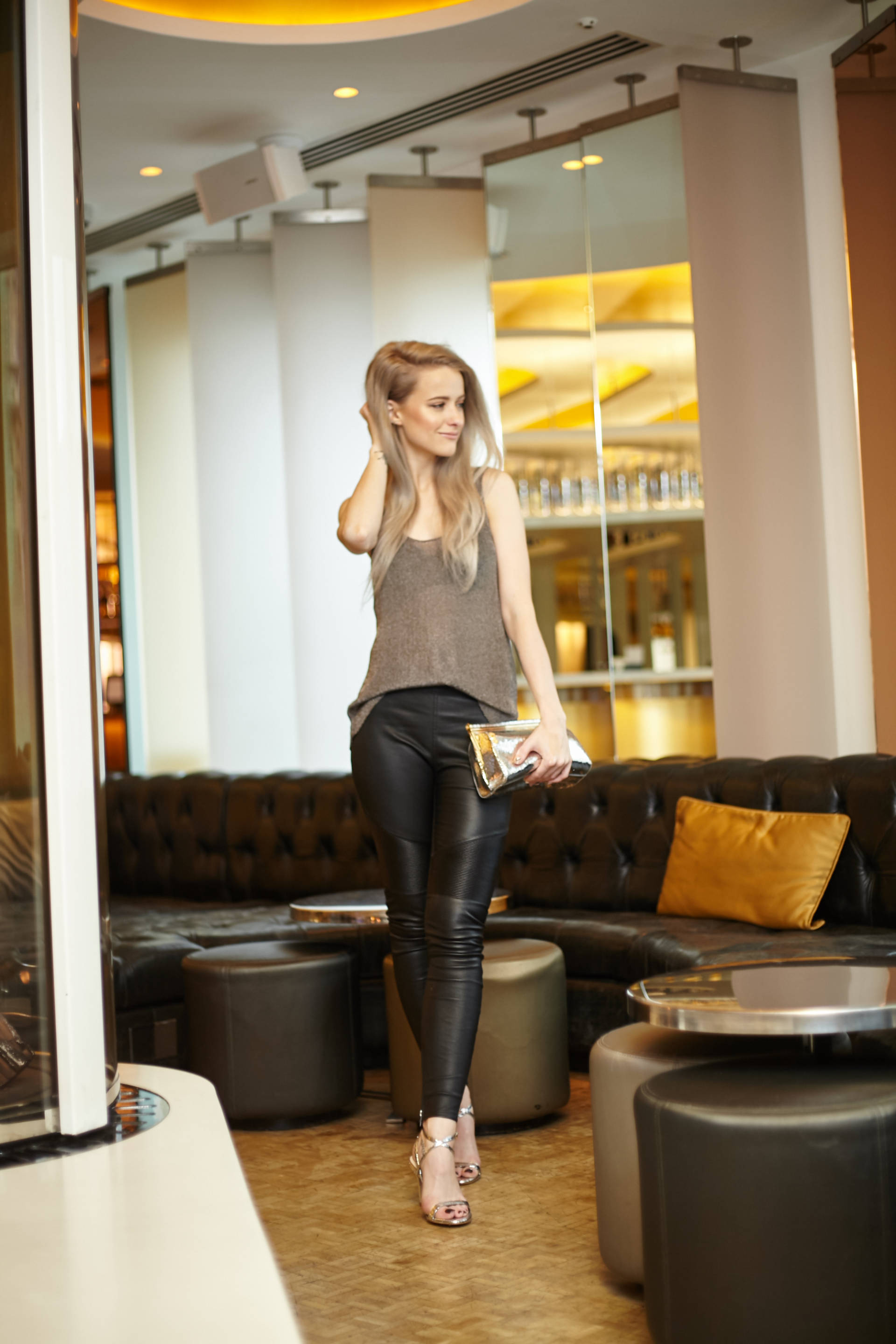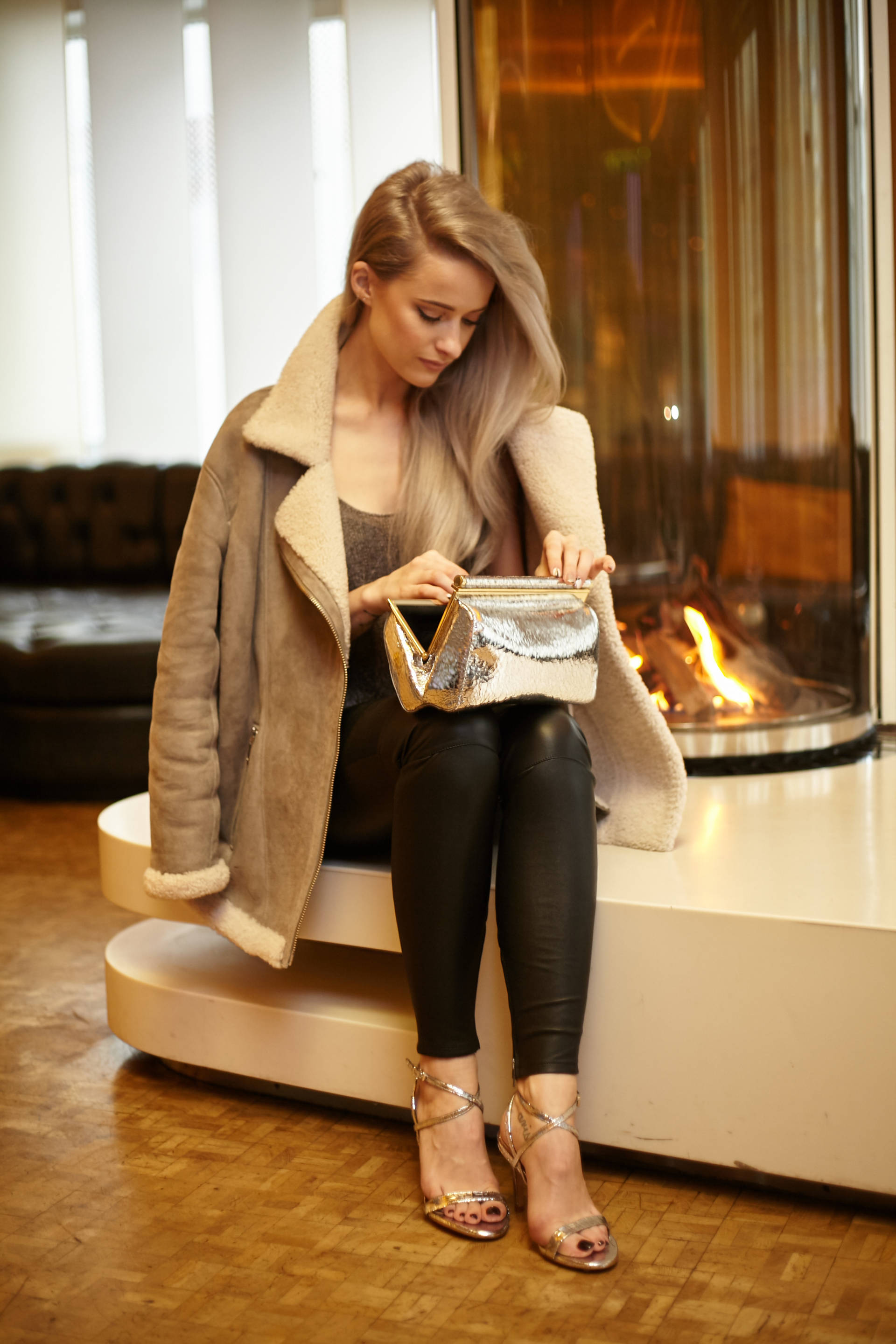 There are days when I want to go for total feminine sophistication, and nothing says pulled together and sophisticated like a trouser suit. This ensemble, in a wonderful navy fabric is fitted yet not uncomfortable, and could be paired with an assortment of heel styles depending on the party type. As it happens, I added the silver heels again into this outfit for a bit more sparkle, as well as the silver bag. But the piece I adore here is the velvet camisole. One of those pieces that is so easy to wear and to dress up or down, but the velvet material just screams festivities. With the delicate lace trim, this is pretty and feminine, yet tucked into the trouser suit really helps to add a little more of a Christmassy feel.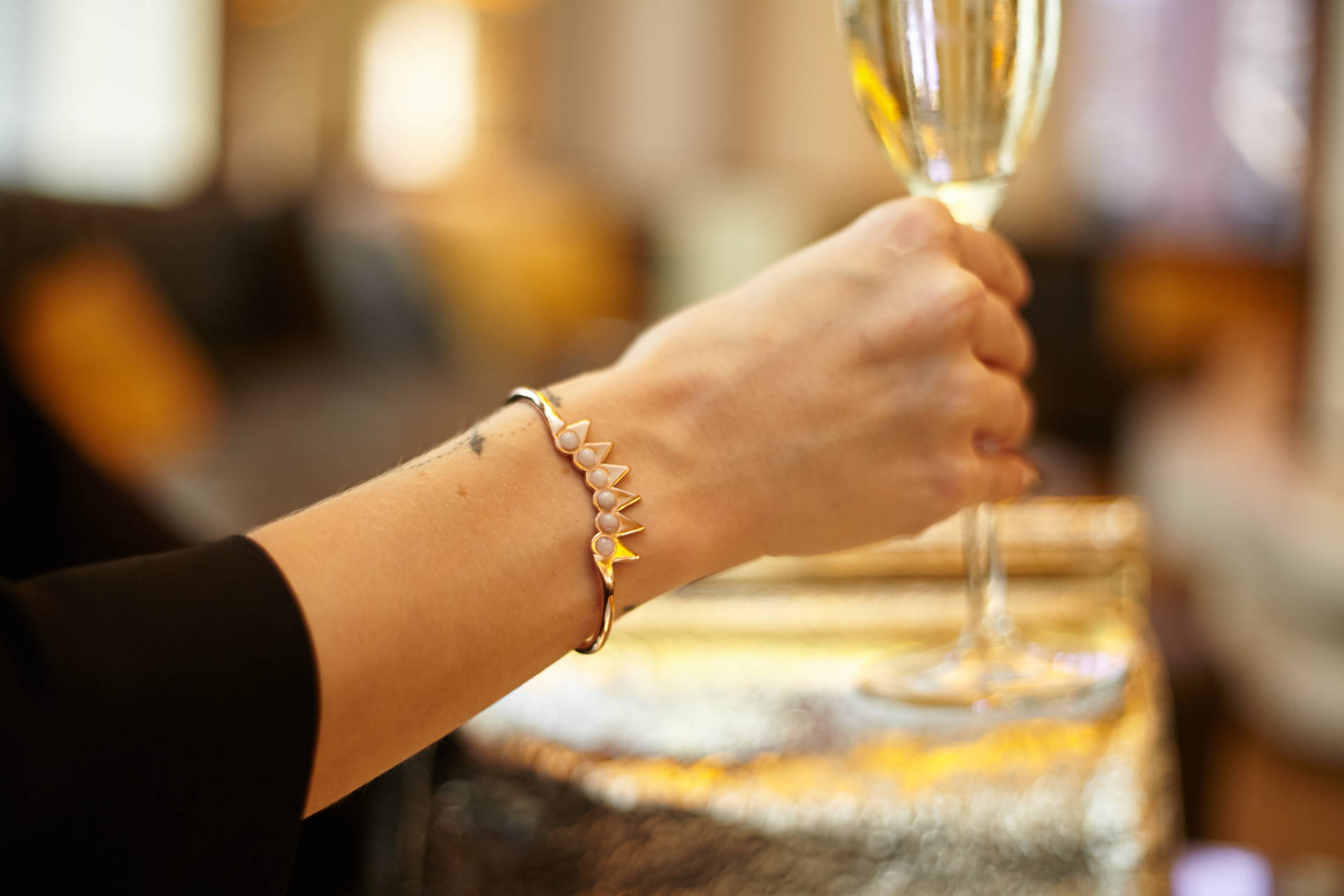 Whether you're going out with the girls, or having your Christmas meal with your partner or new date, then something a little more flirty and dressy is definitely appropriate. You can show off a little more skin and let your hair down a little more. A jumpsuit is the type of piece that I wear when I want to look smart yet sexy. The tailored effect of the lower half is flattering and can be tailored depending on the style you choose. Meaning that the top half of the jumpsuit can be as adventurous and fun as you prefer. Here I have opted for a bandeau style with a slight peplum feel to the waist, adding a touch more shape and femininity. With the black strappy heels, it helps to elongate the legs even more whilst adding a touch more texture and the silver bag pops against the black. And to finish, a red lip.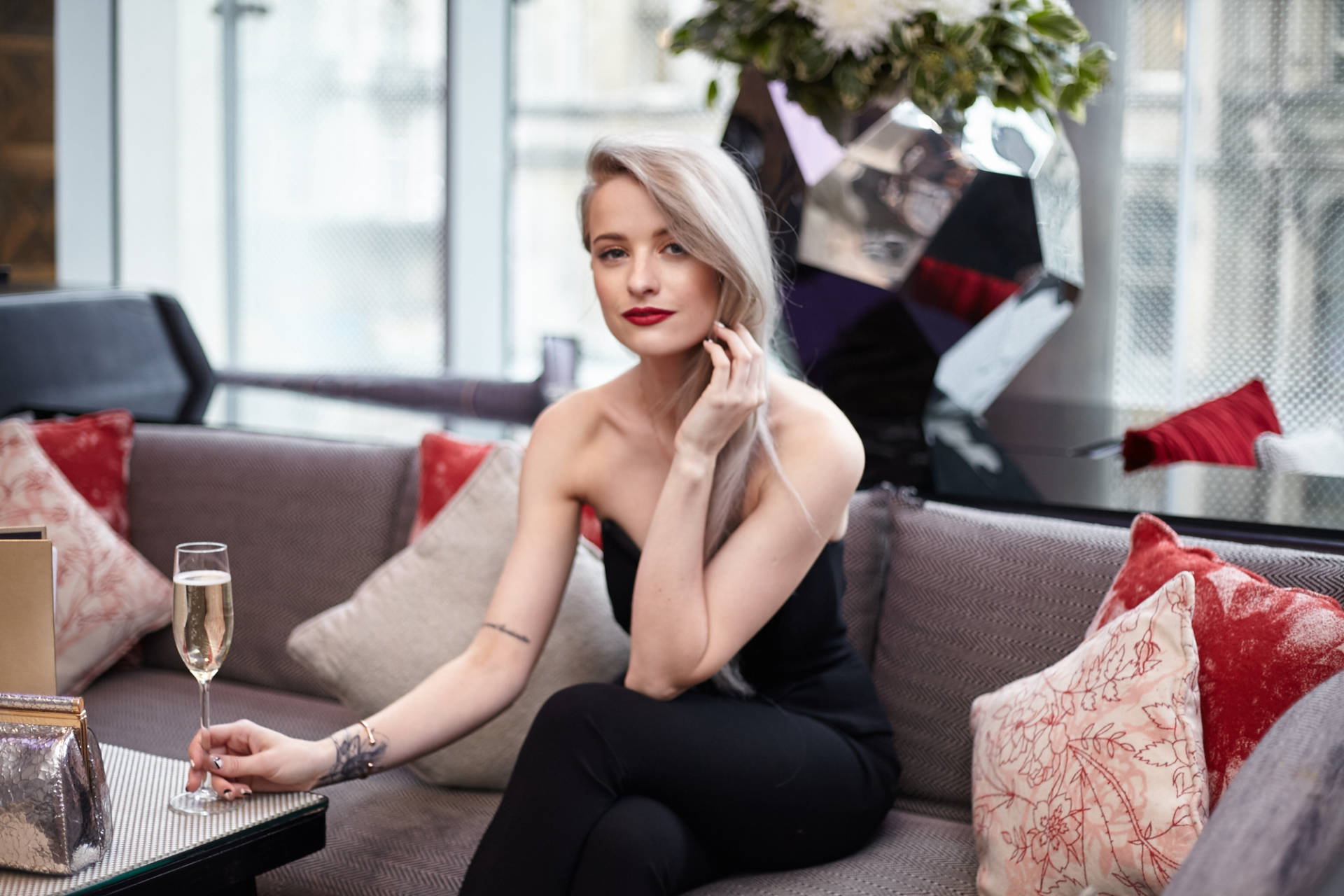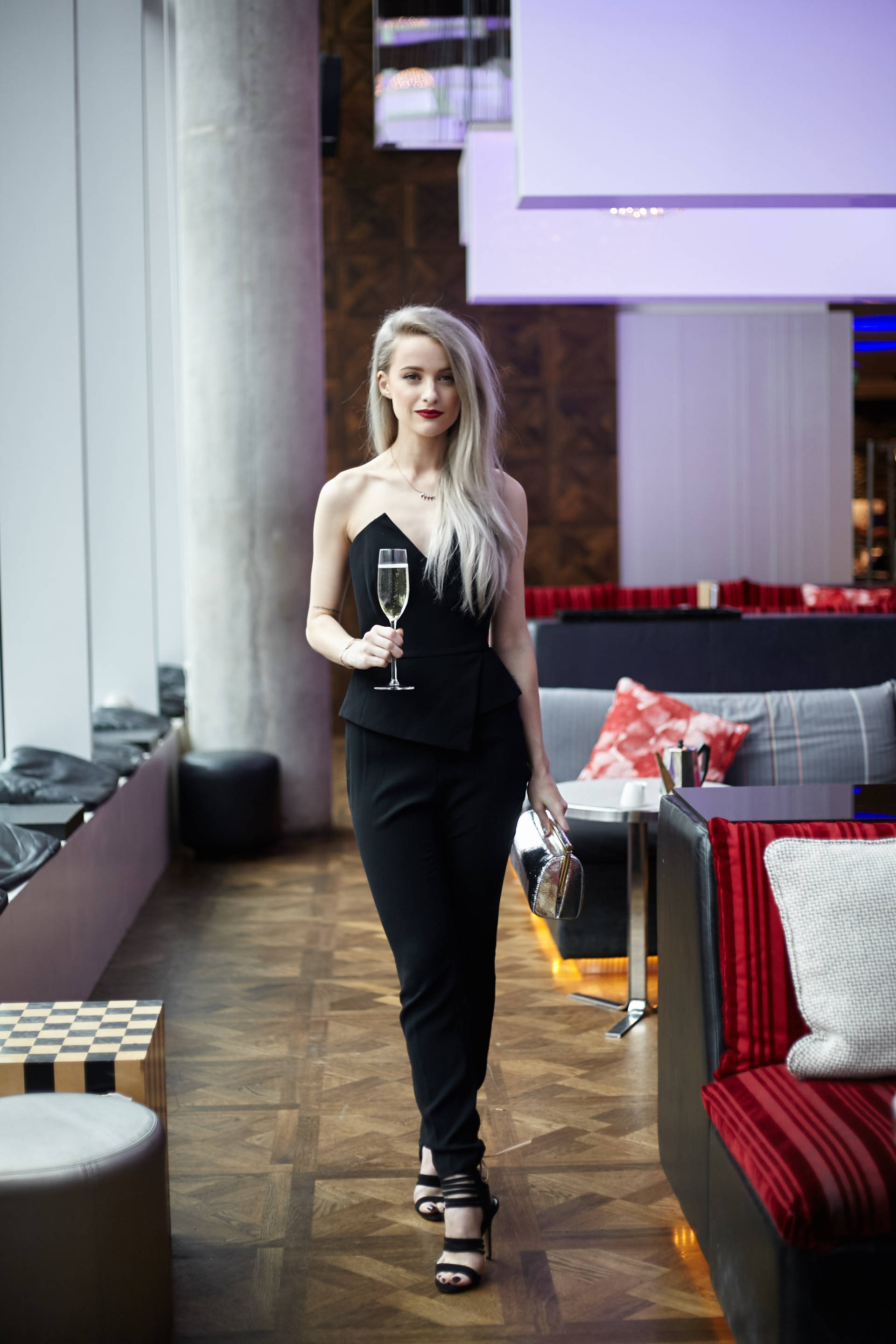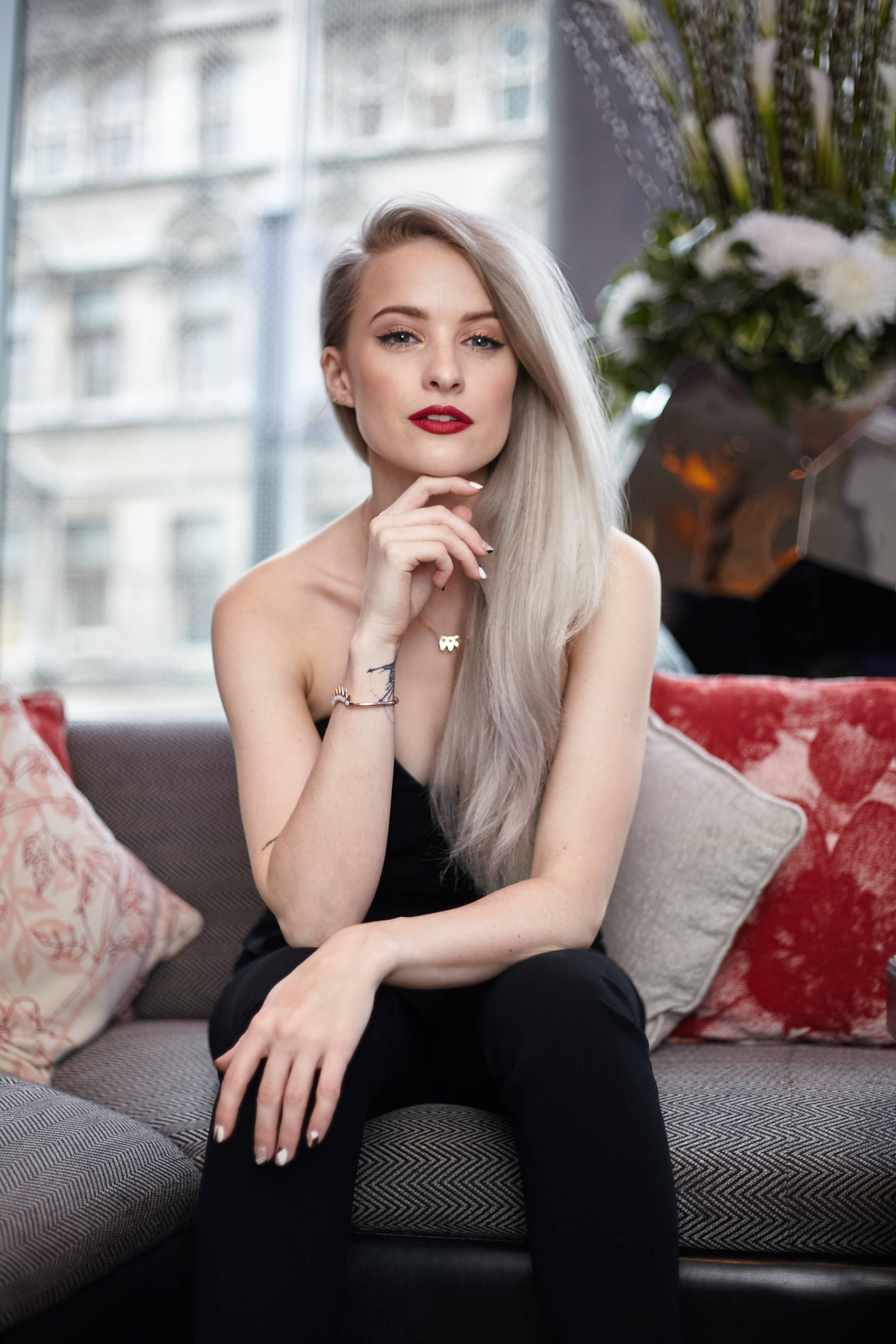 And for some sparkle and glamour, without coating yourself in sequins, this navy fringed number is absolutely perfect. I feel like a million dollars wearing this dress. The movement is beautiful, and the length is truly flattering and sexy without being provocative. The texture of the dress, when placed alongside the metallic accessories, really looks festive and party worthy. I adore wearing silver with navy; the two colours are a fantastic combination, and you can wear all of your silver jewellery to match, if you wish. This is comfortable, flattering and really beautiful, and I feel so many ladies will be opting for this little number for Christmas. Move over LBD, its time for the LND now.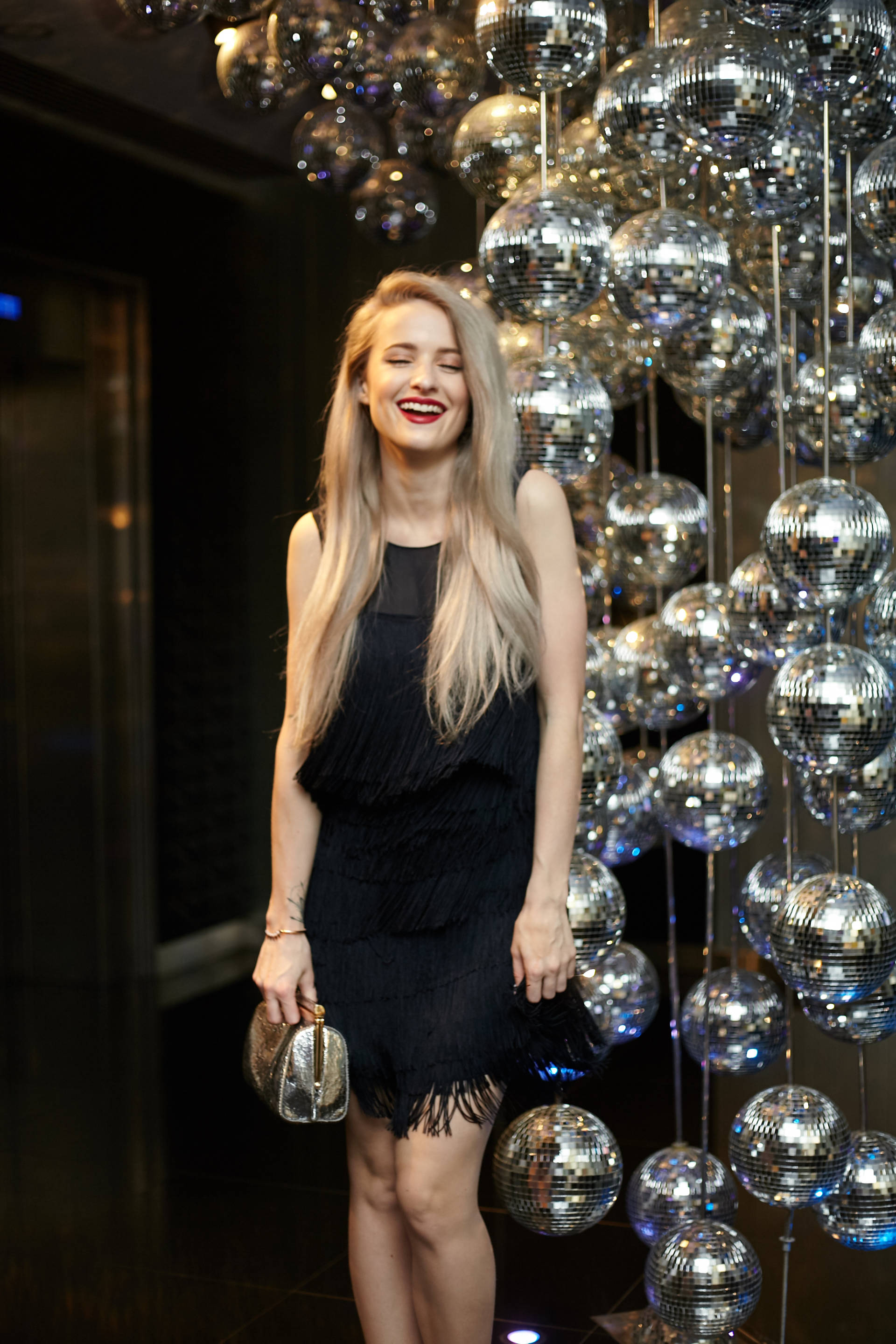 Shot in the W Lounge at the W Hotel, London. Somewhere I would highly recommend for Christmas parties, places to drink on date nights and a gorgeous place to stay if you're looking for somewhere extremely central!
Which one will you be wearing? Casual, Tailored, Dressy or Festive?
Sign up here for a weekly catch up of everything Inthefrow